Arrived in Amsterdam at 7AM this morning, secured our rental car, drove eight hours though the Netherlands, Germany and France and arrived in quaint Colmar, France this evening. After expecting traffic jams and airport congestion due to the impending arrival of Hurricane Irma, we were surprised by the eerily light traffic on the highway and the small crowds at the airport.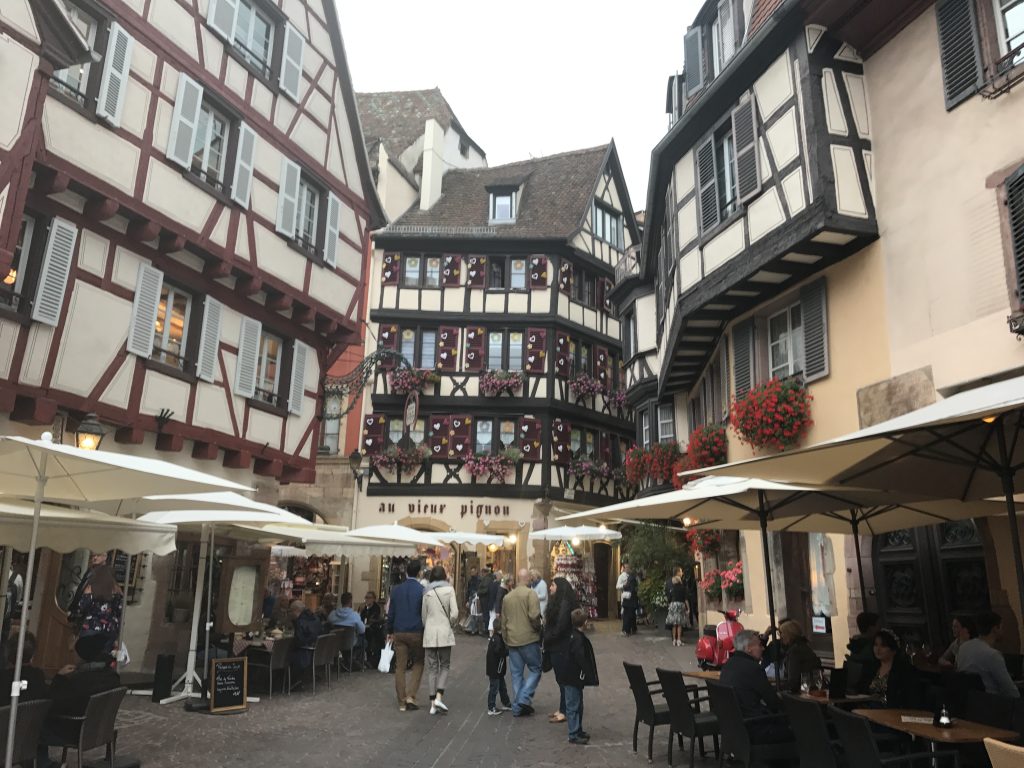 Laurence, our landlady, welcomed us to Colmar and gave us an orientation to the city.  Her English and my French were at about the same level.  In spite of the fact that the words she knew in English were pretty much the same words I knew in French we communicated just fine.
After getting settled, we explored our neighborhood and enjoyed tarte flambee, a specialty of the area, for dinner.