We started our day with a two-hour hike on top of the ancient walls around the old city of York. Built in the 13th century, the walls closely follow the line of the walls built by the Romans in the first century.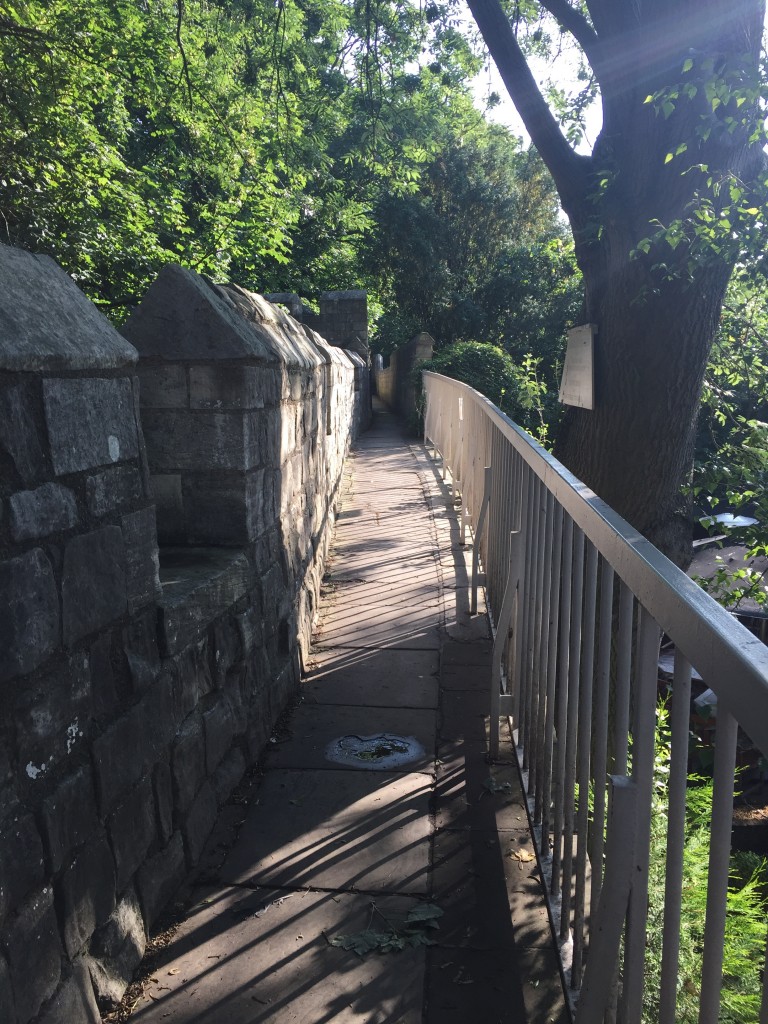 Views from the highest parts of the walls provide unique glimpses of old buildings and beautiful gardens.  The tower gates now house coffee shops and museums.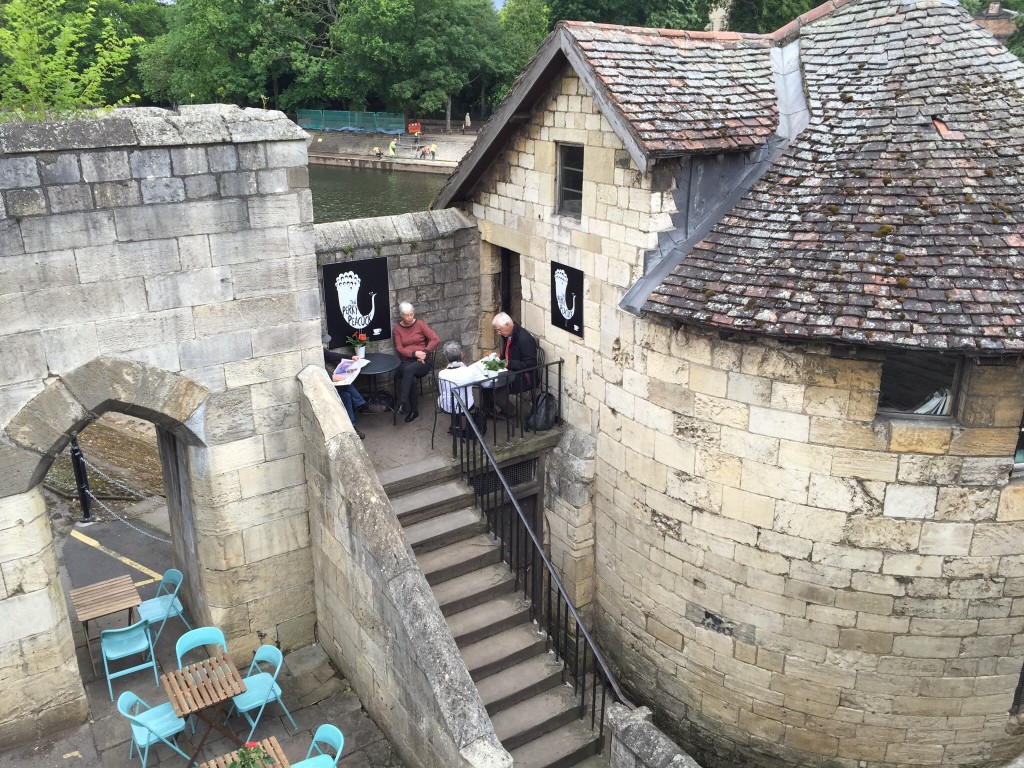 Our next stop was the York Brewery for a tour and beer tasting where our guide, Gordon, gave us a wonderful tour.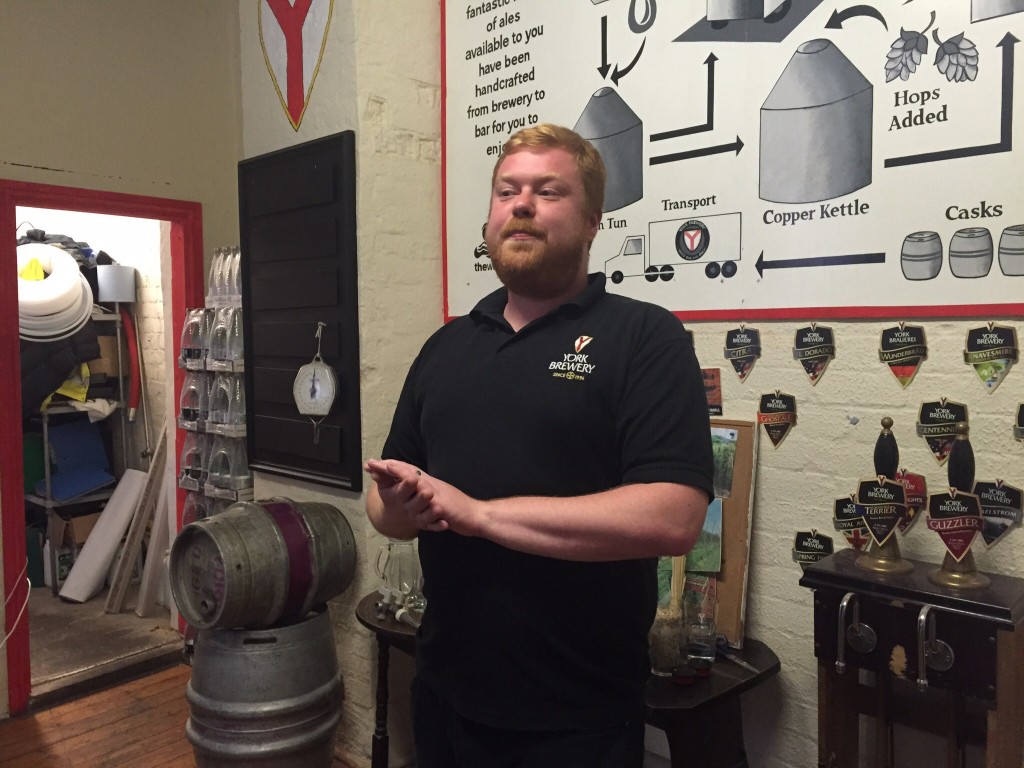 We had a great time in the tasting room after the tour, sampling the different beers and talking with other people on our tour.  One thing we love about traveling is meeting locals and people from other countries.   We talked with two men from York, a family from Bulgaria and three young women from Australia and Estonia who are on a six-month tour of Europe and the US.  The Australian women didn't really like beer, so they gave us their unused beer tokens.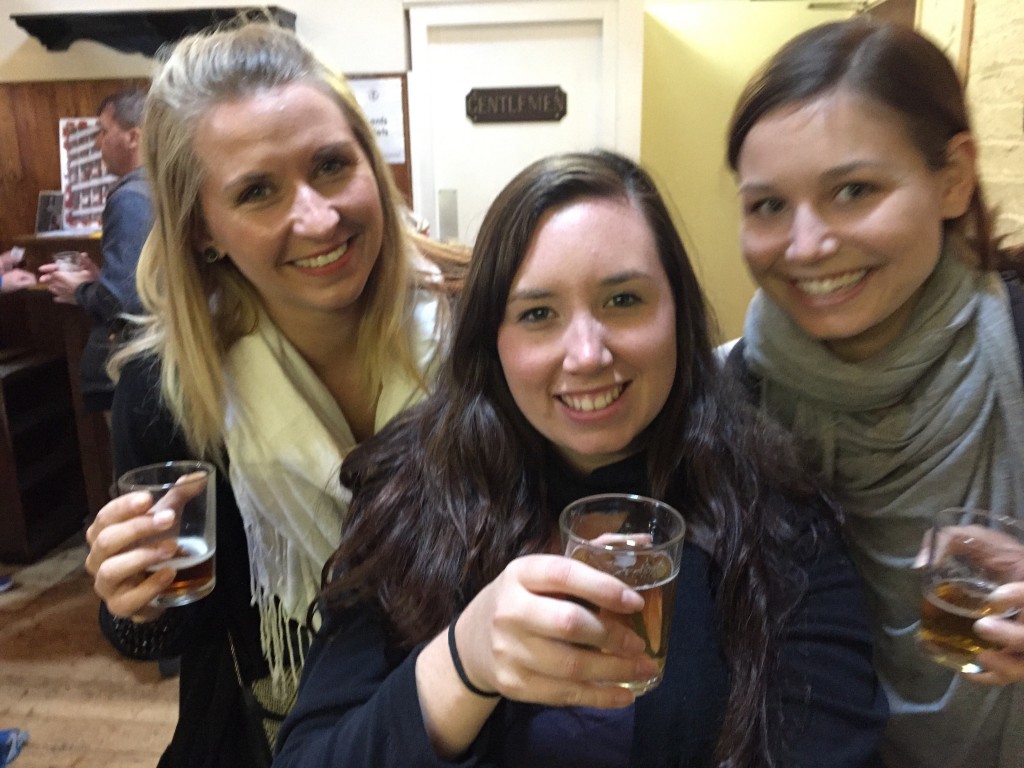 We had such a good time tasting and talking that we were the last ones from the tour to leave the tasting room.  Paul wanted a trim, so we found a barbershop, and he got a proper British haircut.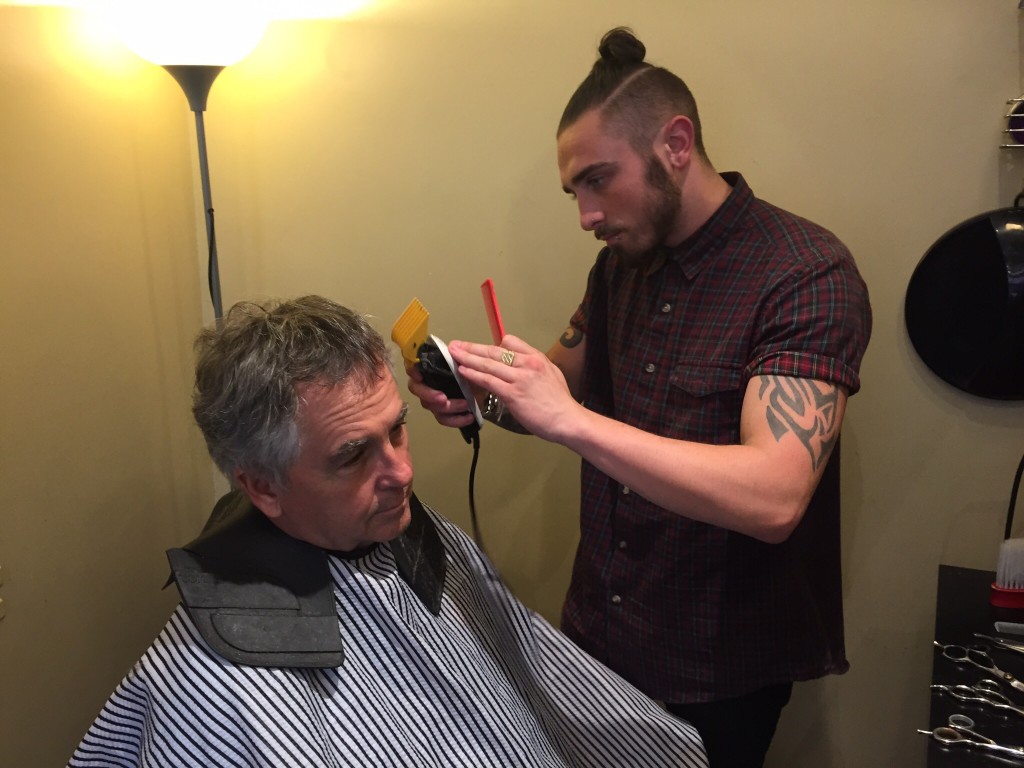 After a light lunch and a little shopping, we stopped for afternoon tea and a slice of Victoria Gateau.  I never realized how well tea and cake go together.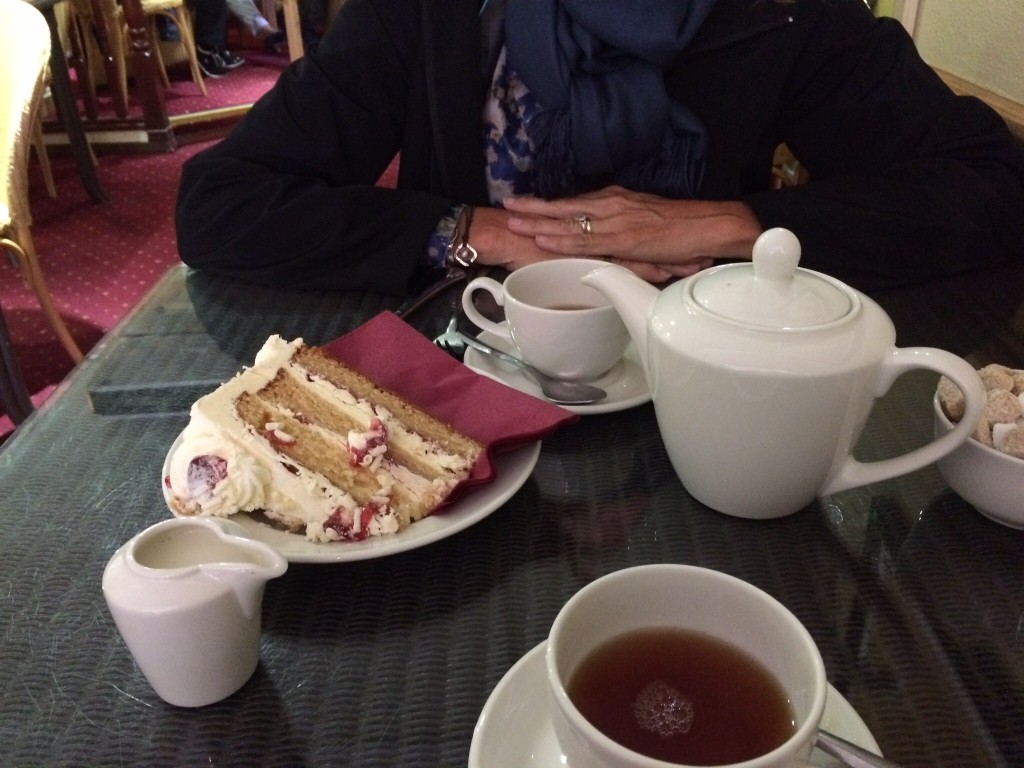 Paul returned to the hotel to do some work, and I attended the Evensong services at the Minster, one of the largest Gothic churches in Europe.   A lovely couple next to me made sure I had a kneeling bench and served as my guides for when to sit, stand or kneel.