We covered a lot of ground today-three Tube trips and ten miles of walking. Our first stop was Notting Hill where we explored the Portebello market and wandered the neighborhood.  From there we walked though the Kensington Gardens and Hyde Park. One of the gates on the side of Kensington Palace , the former home of Diana, Princess of Wales, has become a shrine to her.  There were flowers and birthday cards wishing her a happy 54th.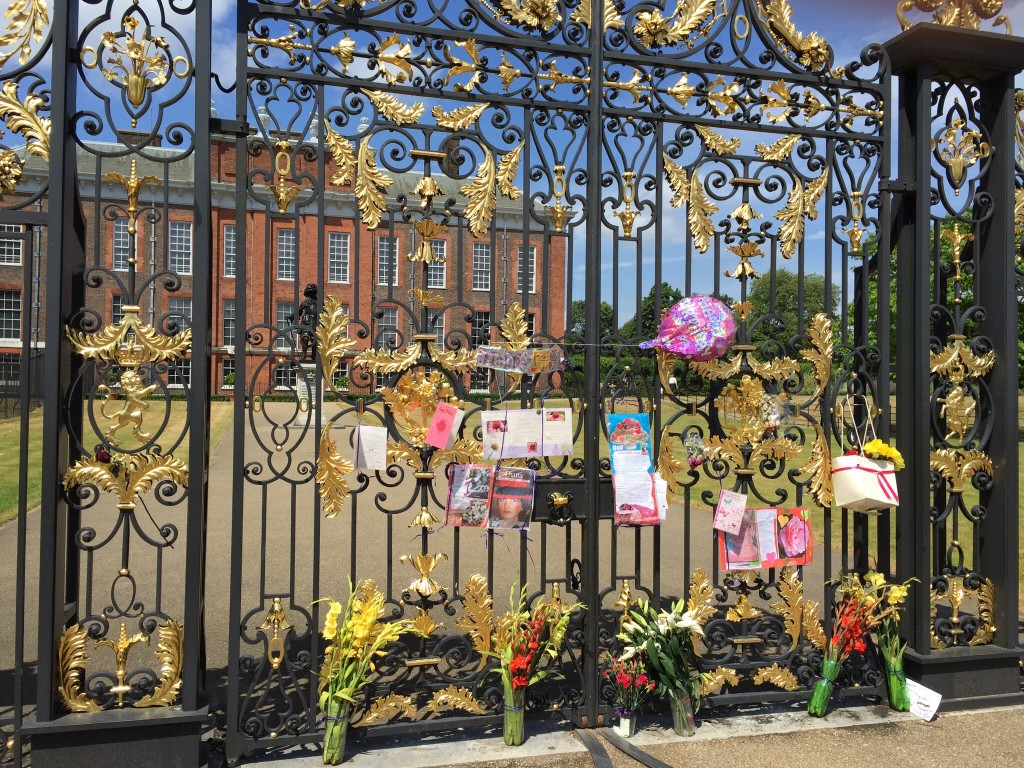 Much of the park looked brown  and not very attractive, but we found some lovely walking paths.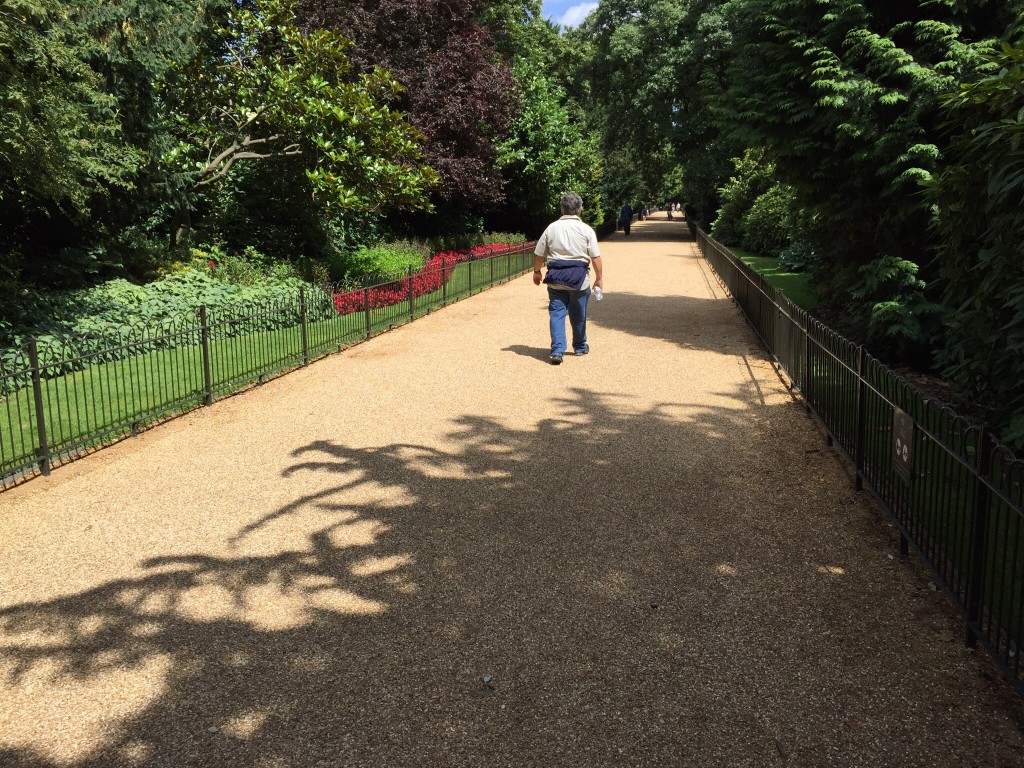 On our walk to the Victoria and Albert museum, we came upon this magnificent memorial to Prince Albert, husband of Queen Victoria.  I especially enjoyed seeing it because Albert is a family name for my brother, father, grandfather, and many generations before them.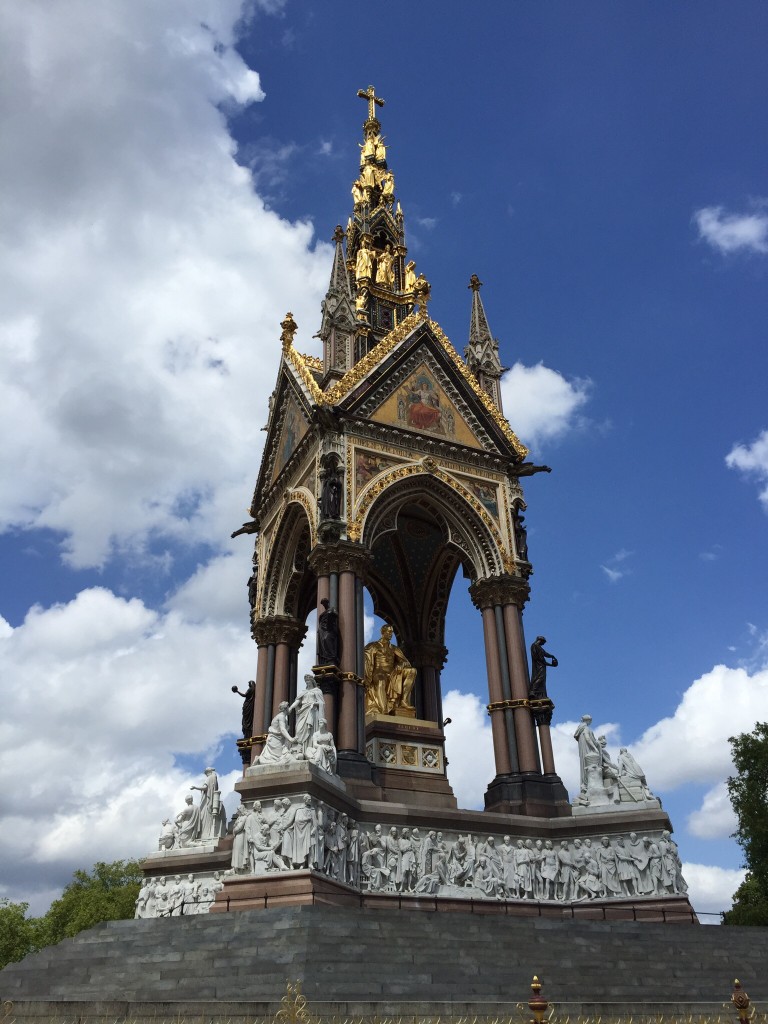 After the Victoria and Albert Museum, we explored the area around the Tower of London.  We walked by 10 Downing Street, the home of the Prime Minister, but a closed gate and guards prevented people from getting too close.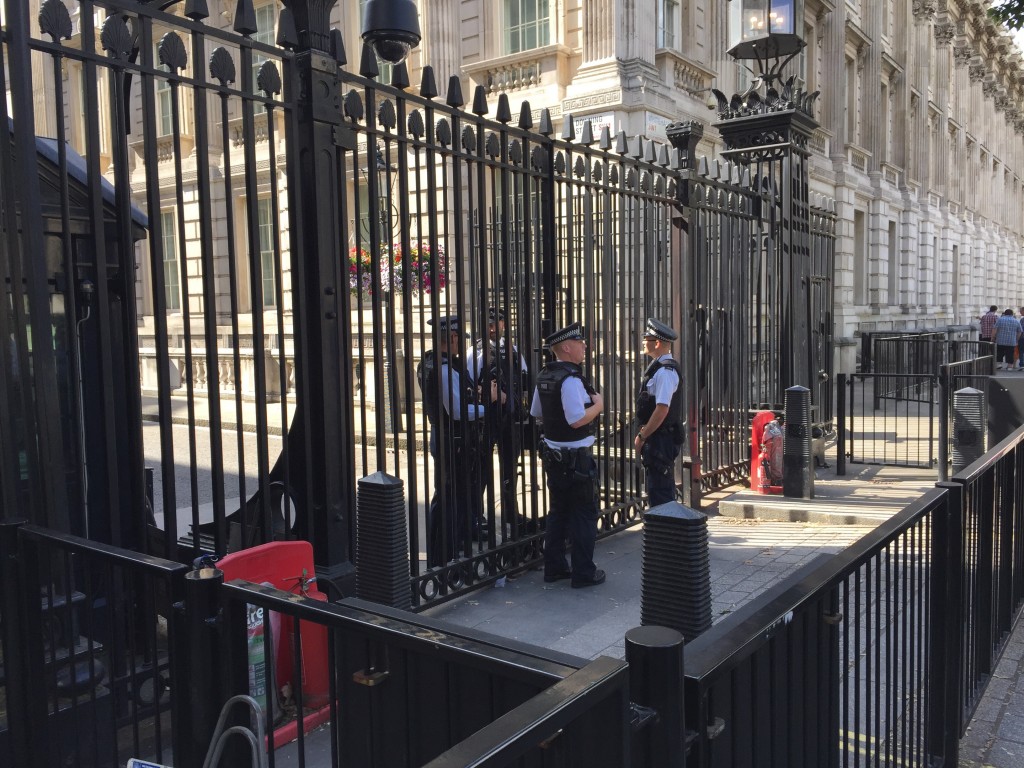 Right across the street from the entrance to 10 Downing Street is a fenced area that must be set aside for protesters.  Today it was occupied by people protesting actions in Eritrea.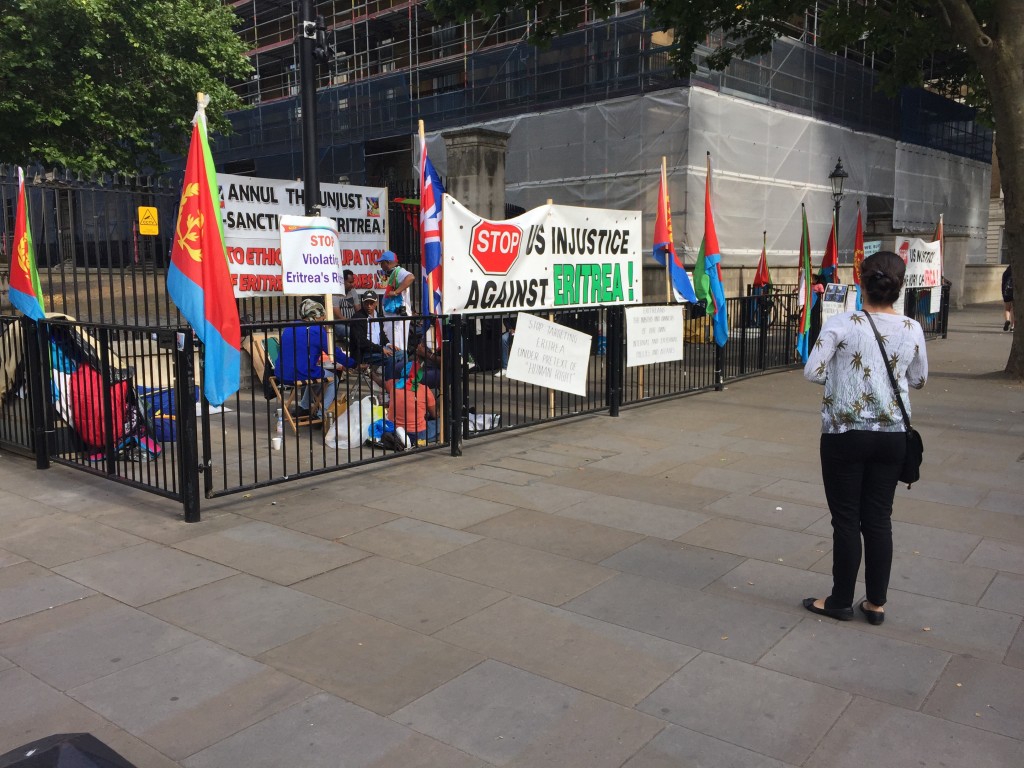 We ended our day with a beautiful organ recital at Westminster Abbey.   After the concert we walked part of the way back to our apartment through St. James Park and saw  Duck Island Cottage, the beautiful Swiss chalet that was built as the home for the bird keeper in St. James Park.  Taking the Tube for the final part of our trip home, I had a sobering moment when a young woman offered me her seat on the Tube.  That was a first.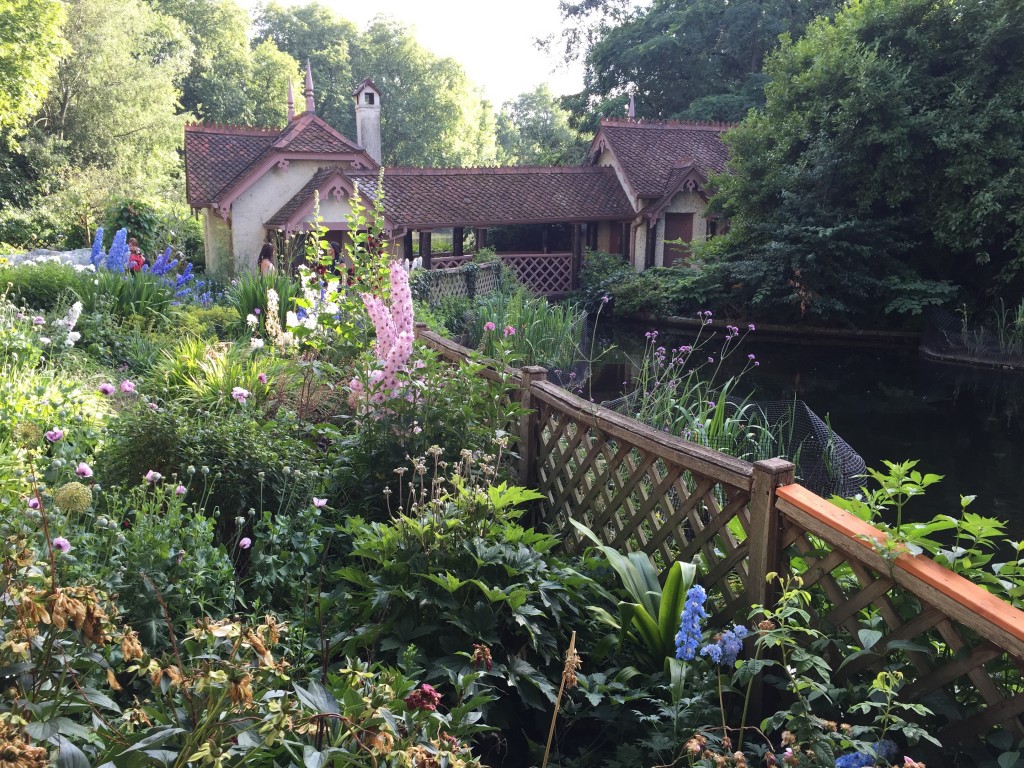 A good dinner and a good night's sleep, and we will be ready for our final day in London tomorrow.