Leaving London today, we thought how lucky we were that the expected Tube workers' 24-hour strike wasn't starting until tomorrow.  We used the Tube many times each day, and our London experience would have been very different if we hadn't been able to use the wonderful London underground system.  But today we were traveling to York via taxi and train, so all was well.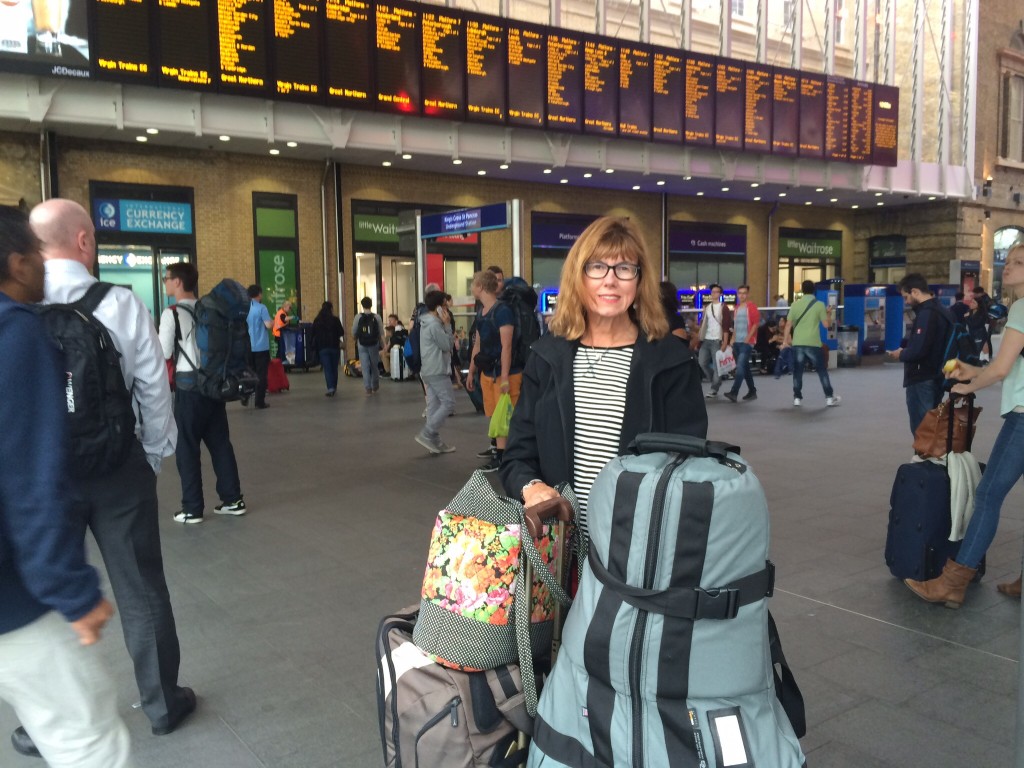 Our York hotel was a half mile from the train station so we walked the narrow sidewalks to our hotel, pulling two roller bags and Paul's very-large golf bag.  About two blocks from the train station light drizzle turned into heavy rain and we took refuge in a bus shelter.  Lucky for us the rain soon stopped, the sun came out and we finished our hike to the hotel.  After settling in to our room, we headed out for a little tour of our neighborhood.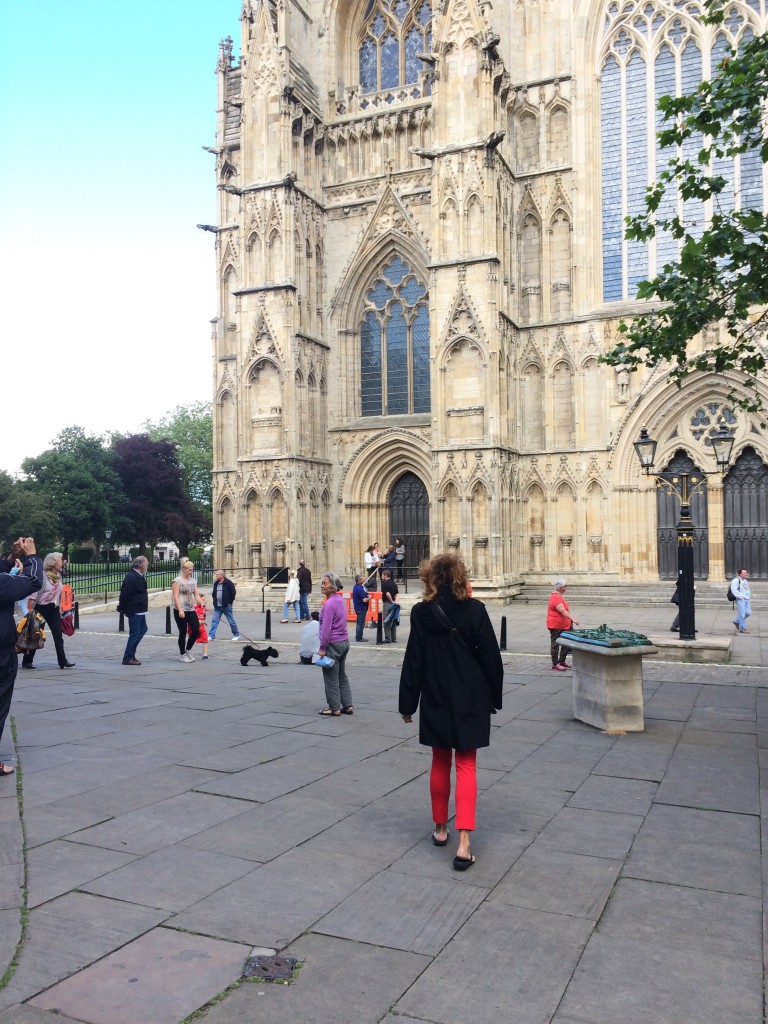 York is charming-narrow streets, quaint shops, very old buildings, wonderful restaurants and lots of places to get sweet treats.  They love their chocolate, pastries and ice cream here.  We love listening to street musicians and were delighted to encounter a young man playing the violin and singing wonderful English songs like Danny Boy.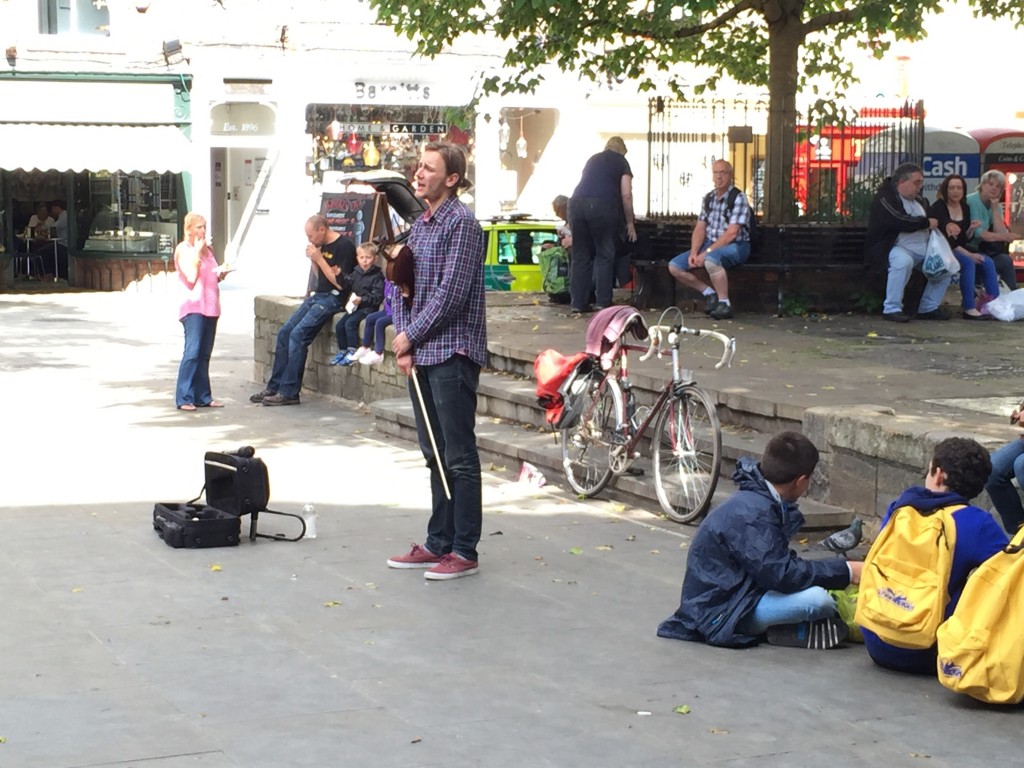 After a great meal at a little French cafe, we took a guided walking tour by a local who must have been a history teacher.  He seemed to enjoy sharing some of the grizzlier aspects of  York's long and interesting history.  For example, we learned that Bootham Bar (a bar is a gate), an entrance to the medieval city, is where the Romans would display body parts of people who had been hung as a reminder that crime doesn't pay.