We took the high-speed train to Paris yesterday and settled into our home for the next seventeen days.  A half block off the Rue Cler, our third-floor apartment is cute, spacious and in a great location.  An extra bonus is being a block from our dear friend Moira.  After unpacking and exploring our new neighborhood, we met Moira for wine and cheese.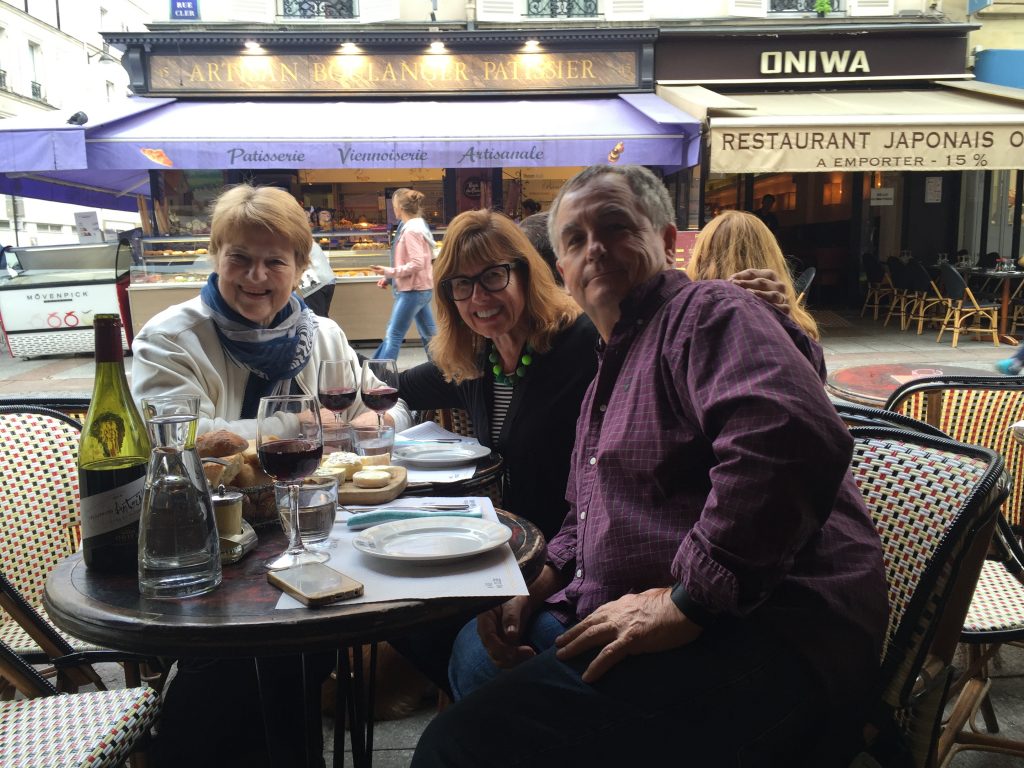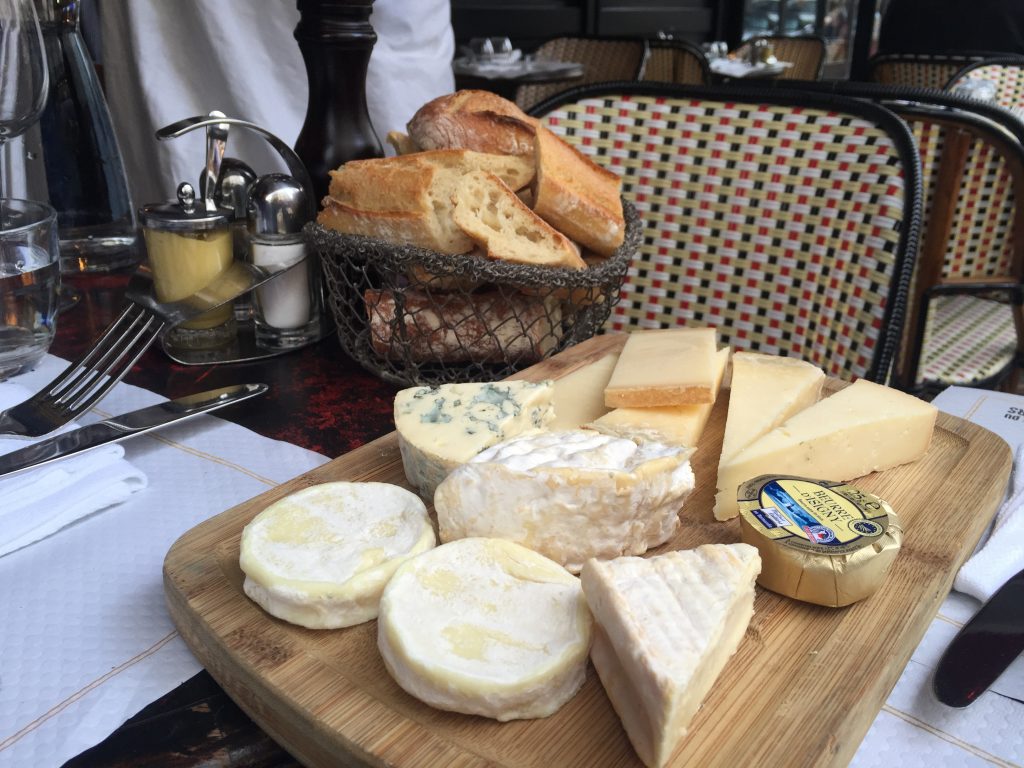 Freshly-baked croissants from our neighborhood boulangerie and a French melon- my favorite French breakfast.  Small, aromatic and bursting with flavor, the little melons are tastier than any melon I have ever eaten.  Going to the  boulangerie  just as it opens in the quiet morning time before our street gets busy is the best way to start a day in Paris.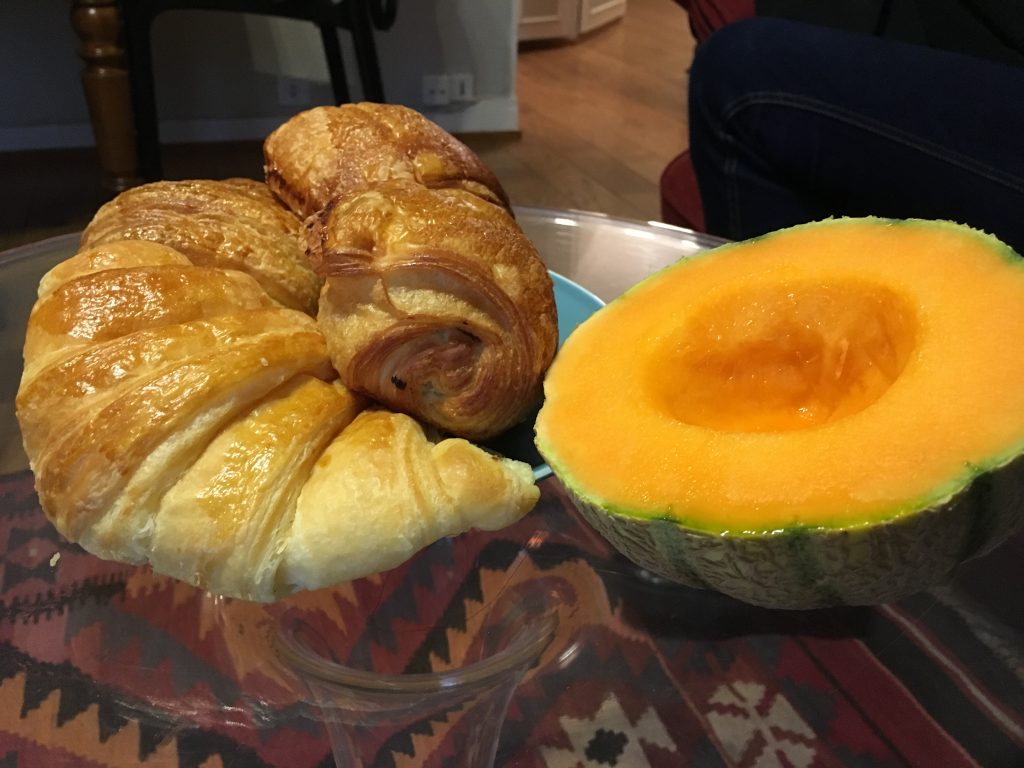 One of our favorite activities in Paris is to explore the neighborhoods without a set agenda and see what we discover.  We started our walk this morning in the Parc du Champ de Mars.  Behind a group of early-morning exercisers, we discovered an Azerbaijan village set up promoting their culture, food and art.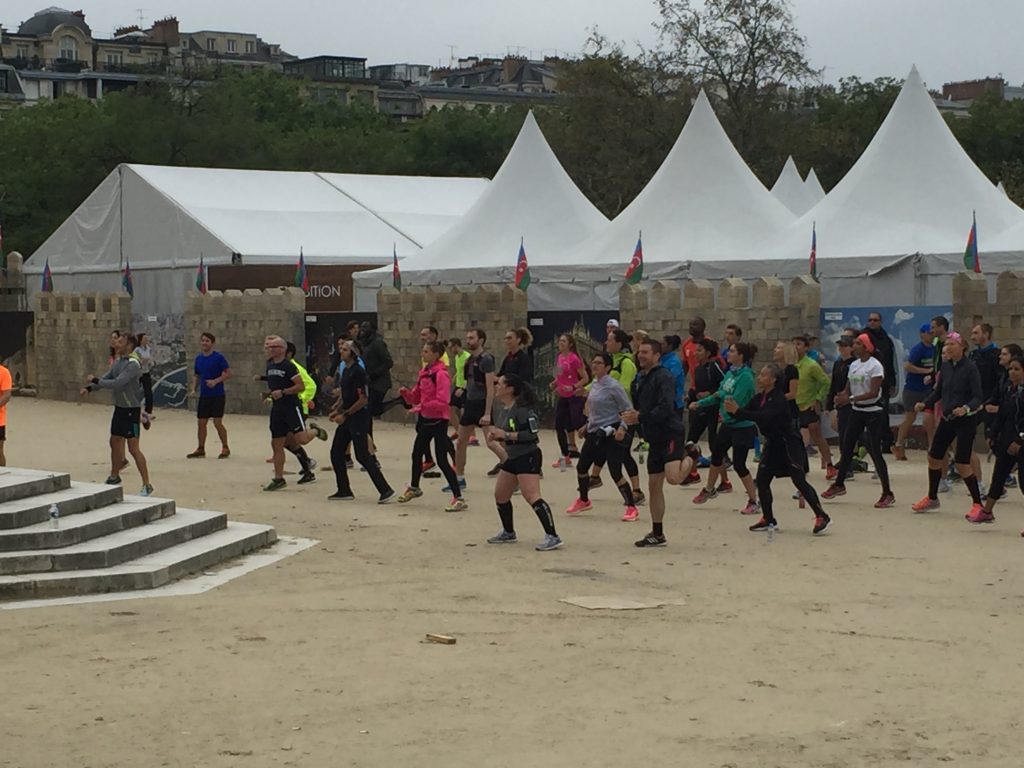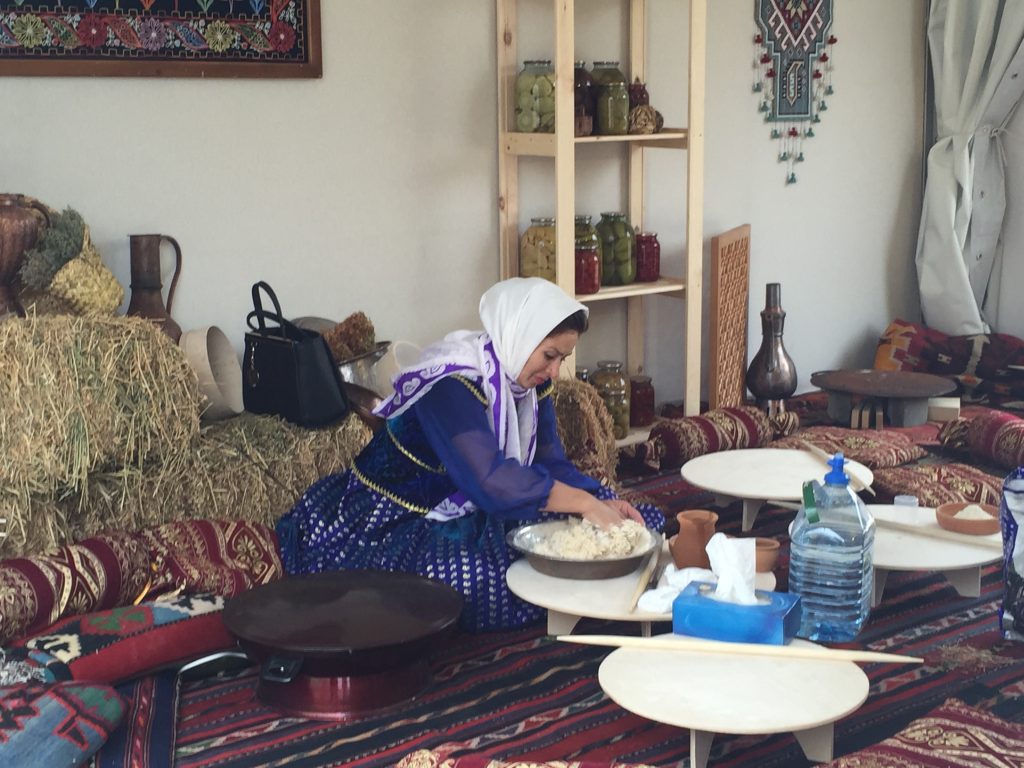 We continued our stroll past the Eiffel Tower and over the Seine to walk along Avenue Montaigne, home of many luxury designer stores.  We noticed a particularly stunning building and discovered it was the 5-star hotel Plaza Athenee, where Alain Ducasse, France's most famous chef, has a restaurant.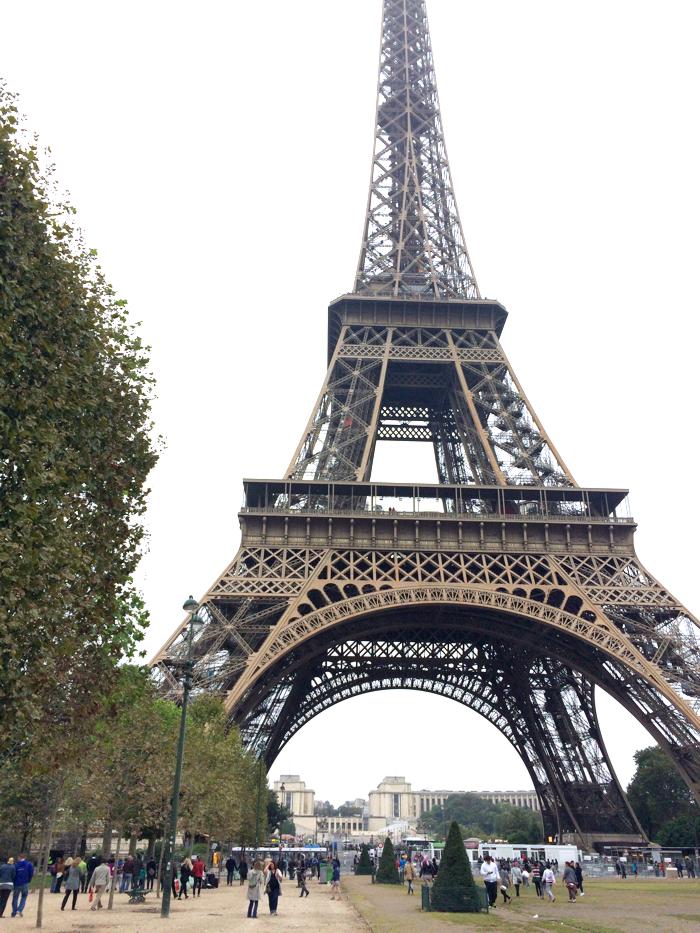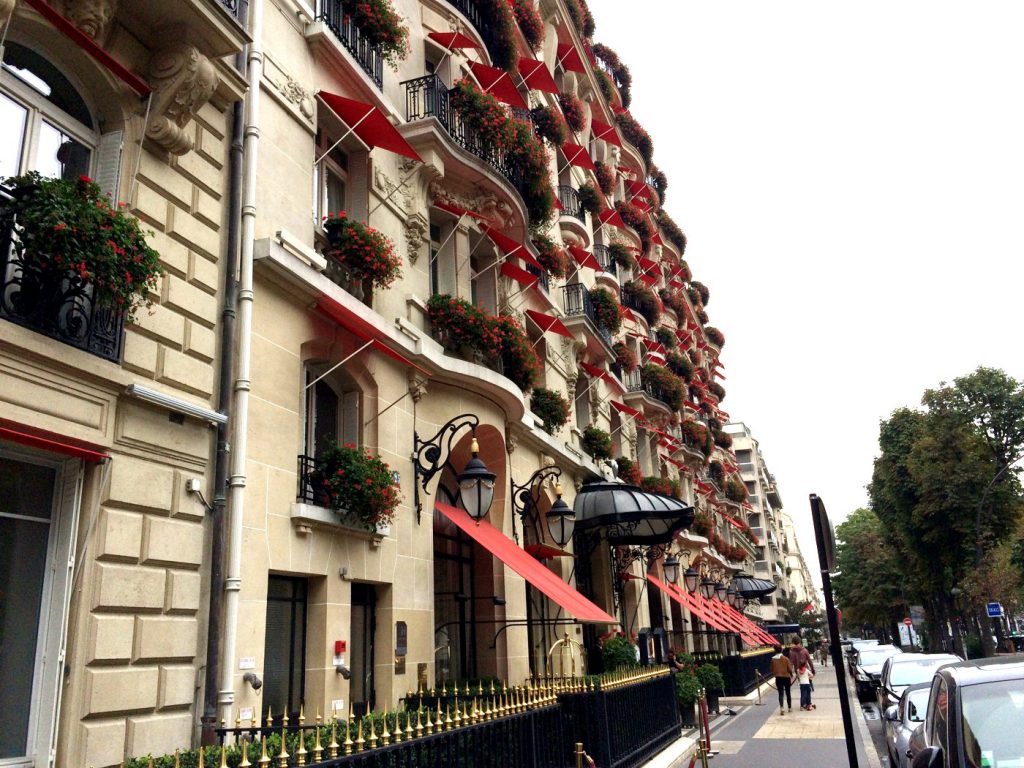 It was cool today, so chocolate chaud at Anglina's, my favorite place for chocolate chaud, was a special treat.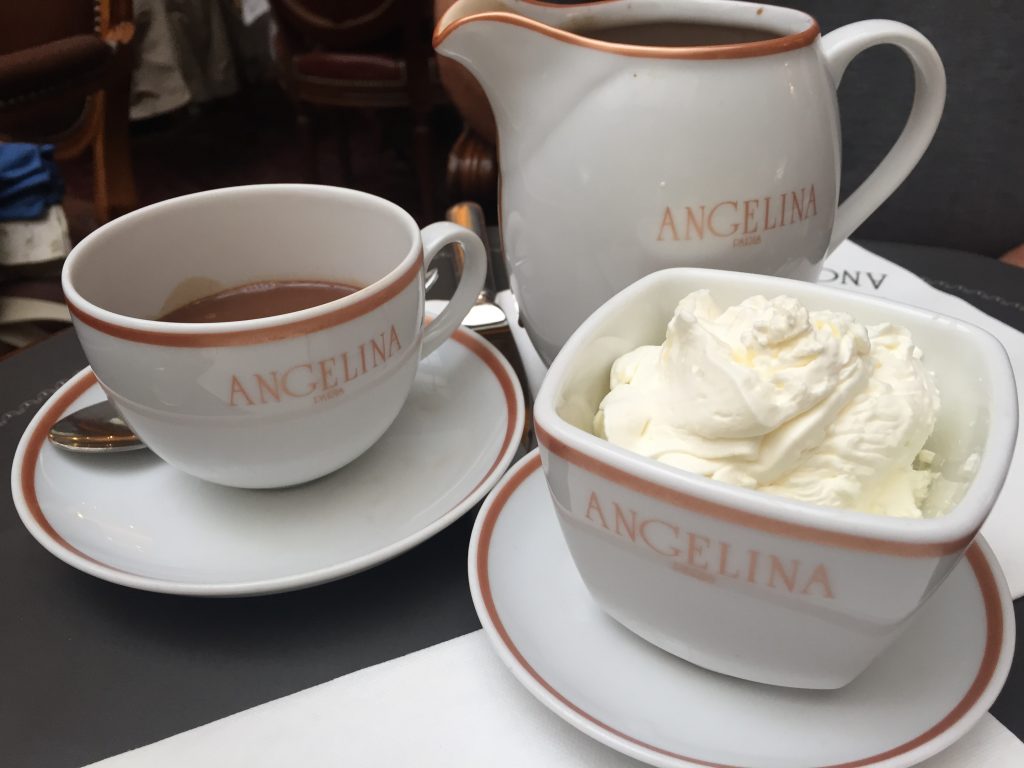 European Heritage Days, when many public buildings not normally open to the public open their doors to visits, are the third weekend in September.  Last time we were in Paris we visited the beautiful Hotel de Ville, the building housing Paris's local administration.  This year we visited the Hotel de Talleyrand, a beautiful 18th century private residence that since 1950 has been owned by the US and is where the Marshall Plan was developed after WWII.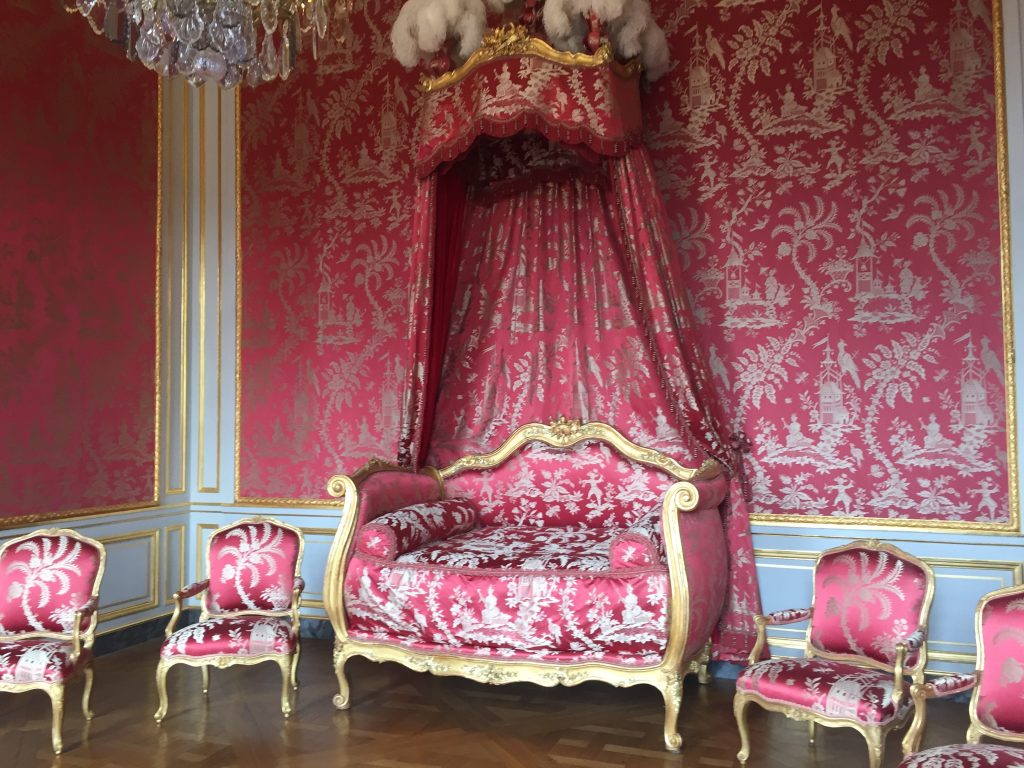 We were able to walk right in, but many sites had long waiting lines.  The wait to get into the  Elysee Palais, the official residence of the President of the French Republic, was three to four hours.  The roads and sidewalks around the building were barricaded and patrolled by armed police.  We were impressed with the security measures taken by the Paris police to ensure that a Nice-style attack was not repeated.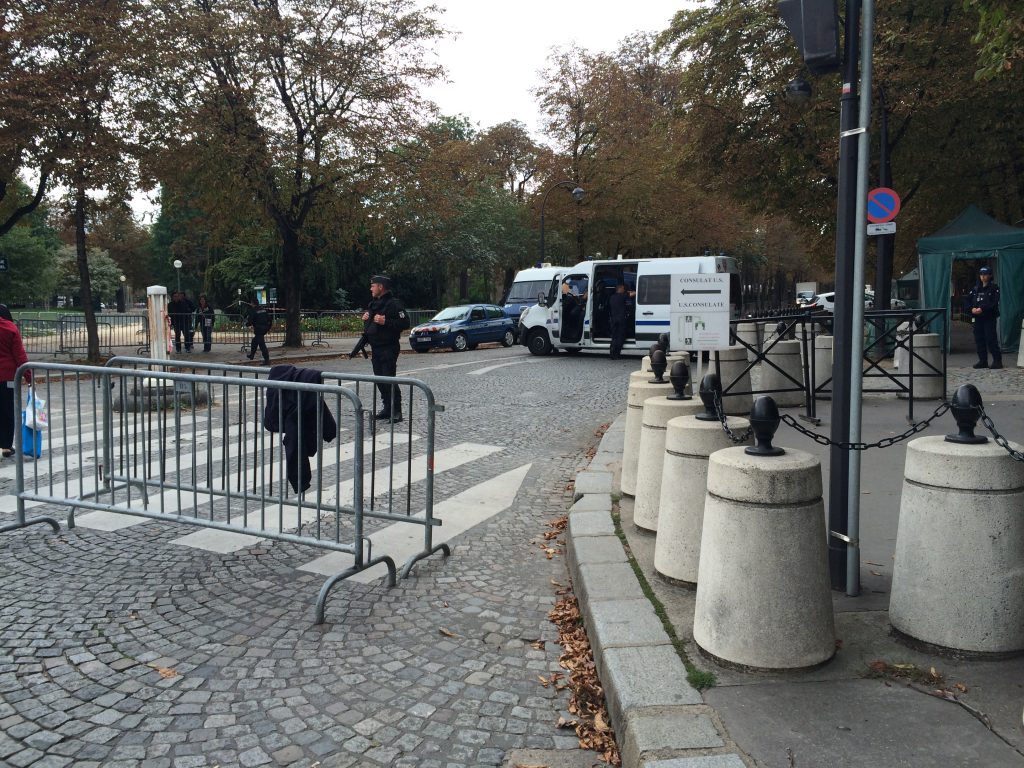 We made a stop at the beautiful L'Eglise de la Madeleine, an 18th century Catholic church built by Napoleon to glorify his army.  Site of Chopin's funeral in 1849, it now hosts classical music concerts.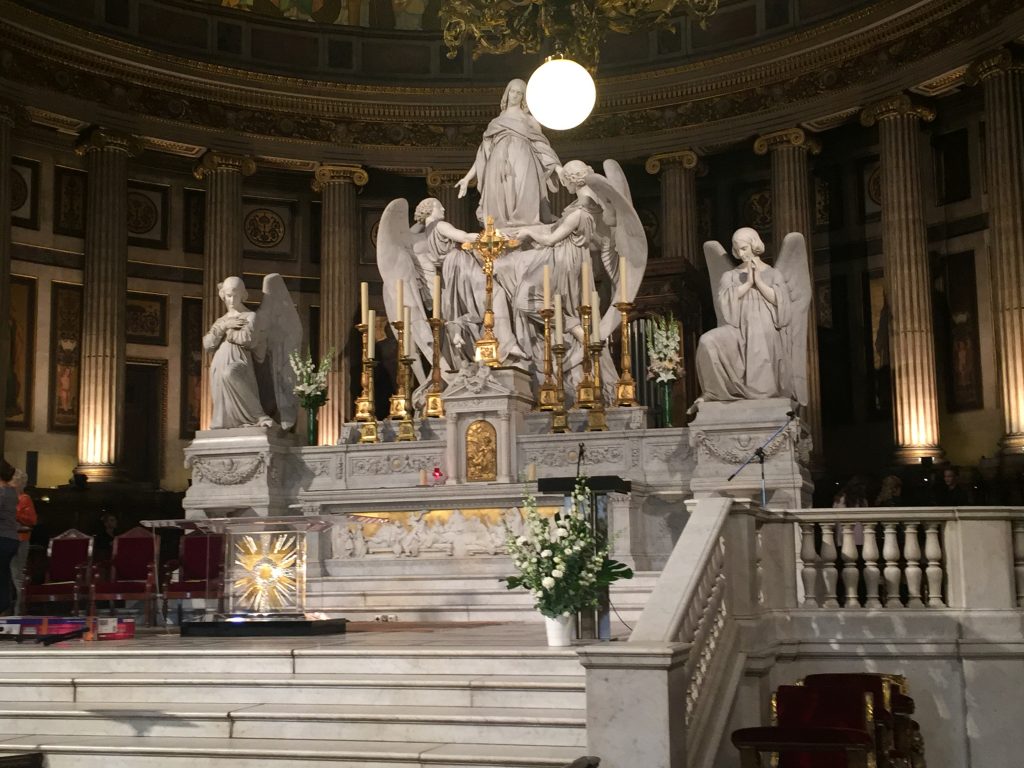 Scenes From the Day