Le Metro
I love the Paris metro system.  It is quick, safe and easy to navigate.  An app for your phone makes it even easier to use.  Put in where you are starting and where you want to go, and the app tells you which lines and stops to use and how long it will take.  We use the Passe Navigo card which can be loaded with weekly or monthly unlimited rides.  We saved our picture ID cards from our last visit and activated them at a machine at the metro stop closest to us.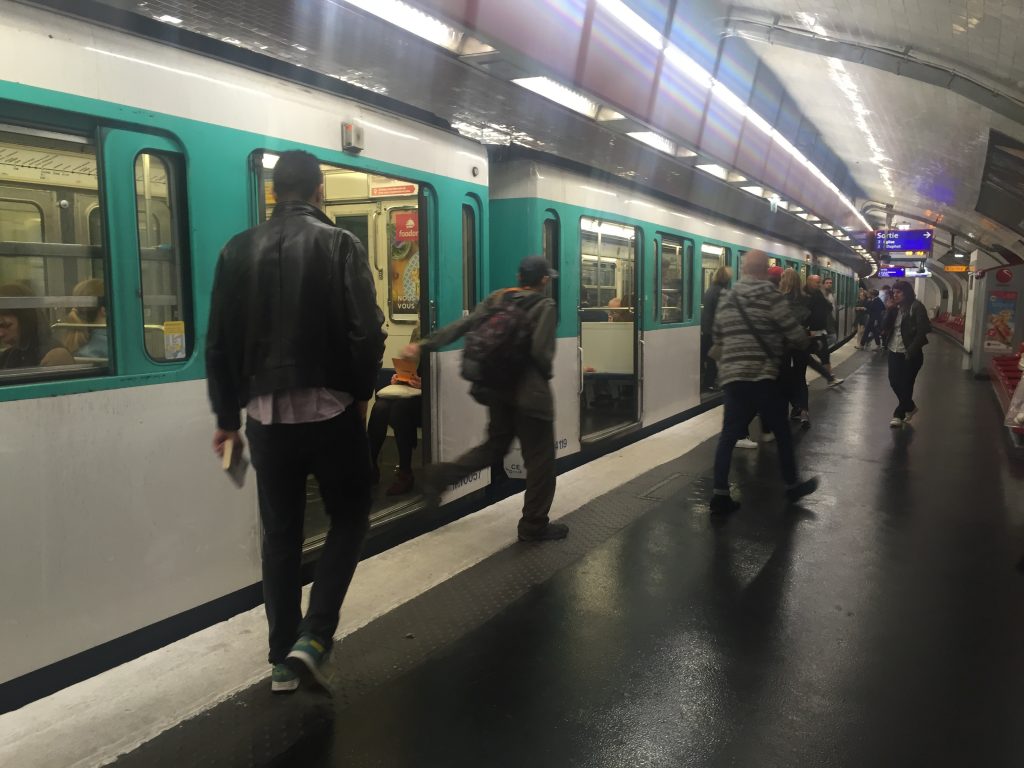 Most metro stops are quite ordinary, but the walls along the many steps at the Montmarte exit have different murals at each section.  This stop may have more stairs to exit than any other metro stop, so it is nice to have the murals for distraction.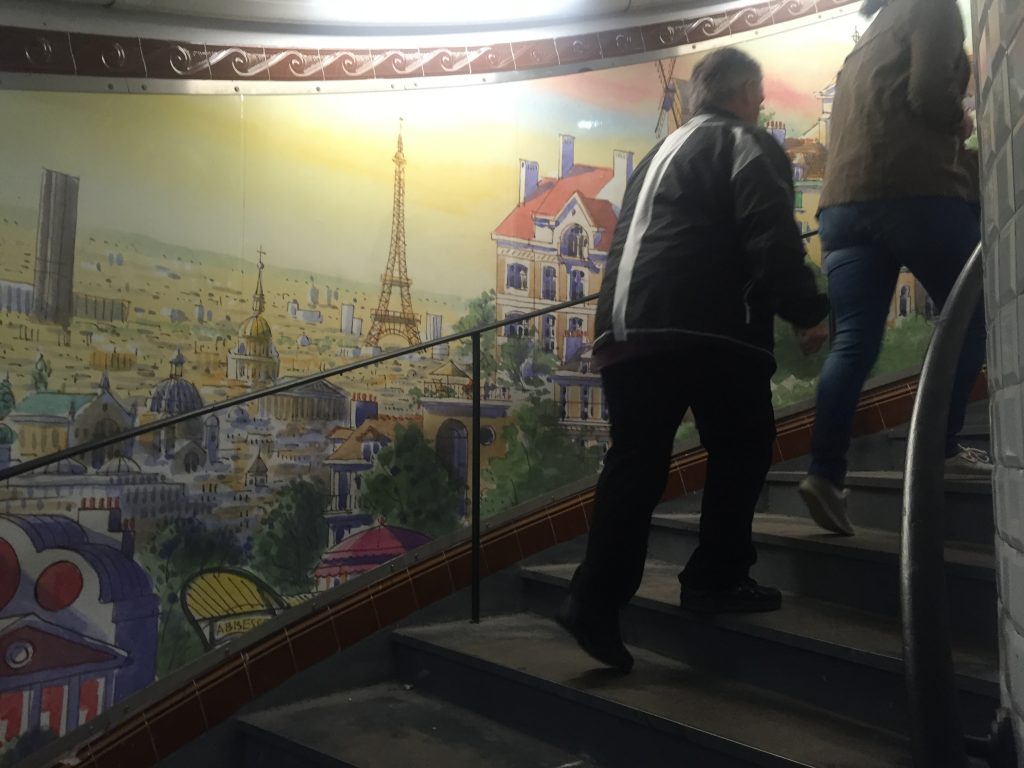 Montmartre
Three years ago we had soupe a l'oignon (it is onion soup, not French onion soup here, of course) at a little cafe in Montmarte that we loved so much we returned the following week to eat it again. So, on this trip, one of our first lunches was a return visit to Le Consulate, 18 Rue Nouvins, for soupe a l'oignon.  I worried that the reality would not live up to my three-year memory.  Not to worry-sitting outside on the tiny, tilting patio,enjoying the tasty soup and a glass of wine was every bit as wonderful as I remembered.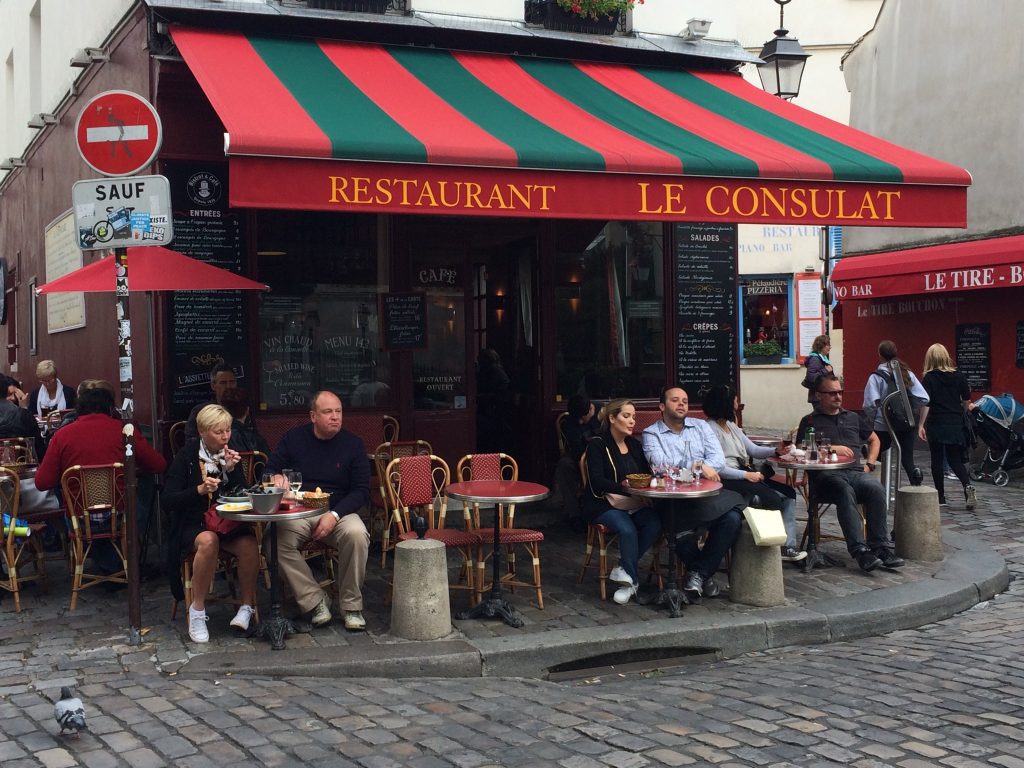 Our waiter told us he had been at this cafe three years ago, so we may even have had the same waiter.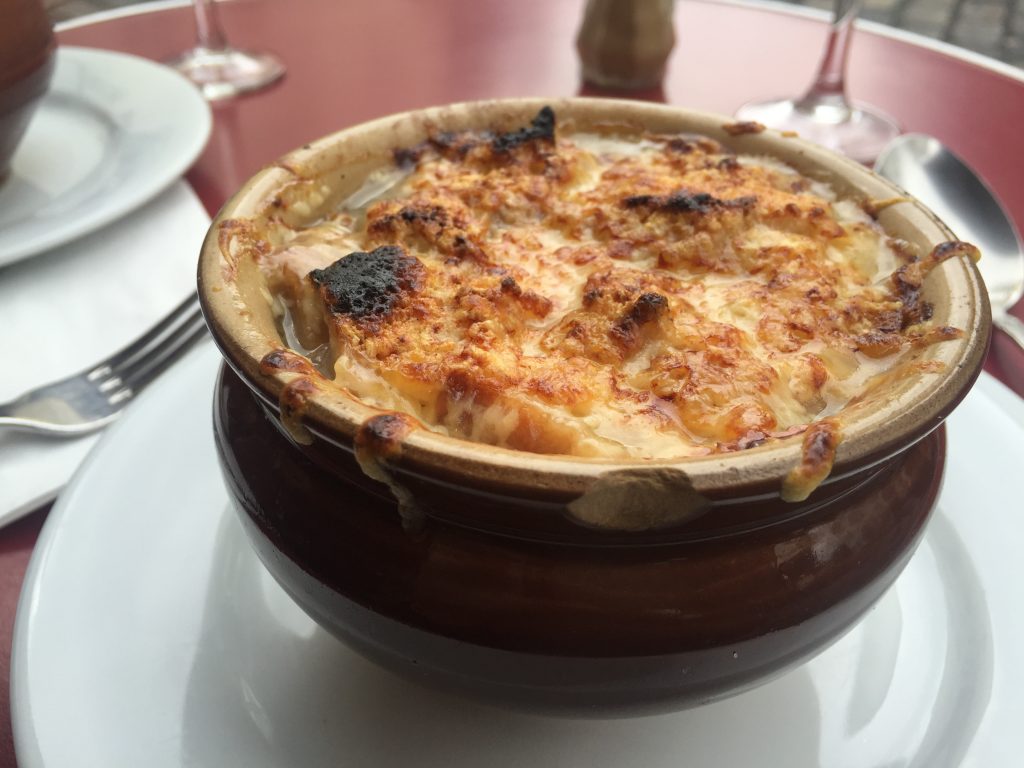 We had a wonderful time visiting the Galerie Montmartre and talking with gallery manager Bertrand Teneze. He gave us a great lesson on the different kinds of originals and prints and how they are catalogued.  The gallery had many works by Dali, and it was fun to talk with him about the Dali museum in FL and the collaboration between Dali and Walt Disney.  He told us that the Cheshire cat in Disney's Alice in Wonderland was modeled on Dali. As we were talking with him about how much we love Paris, he told us he has lived in Paris twenty years and believes it takes a lifetime to know Paris. He even gave me a French pronunciation lesson-in the nicest way, of course.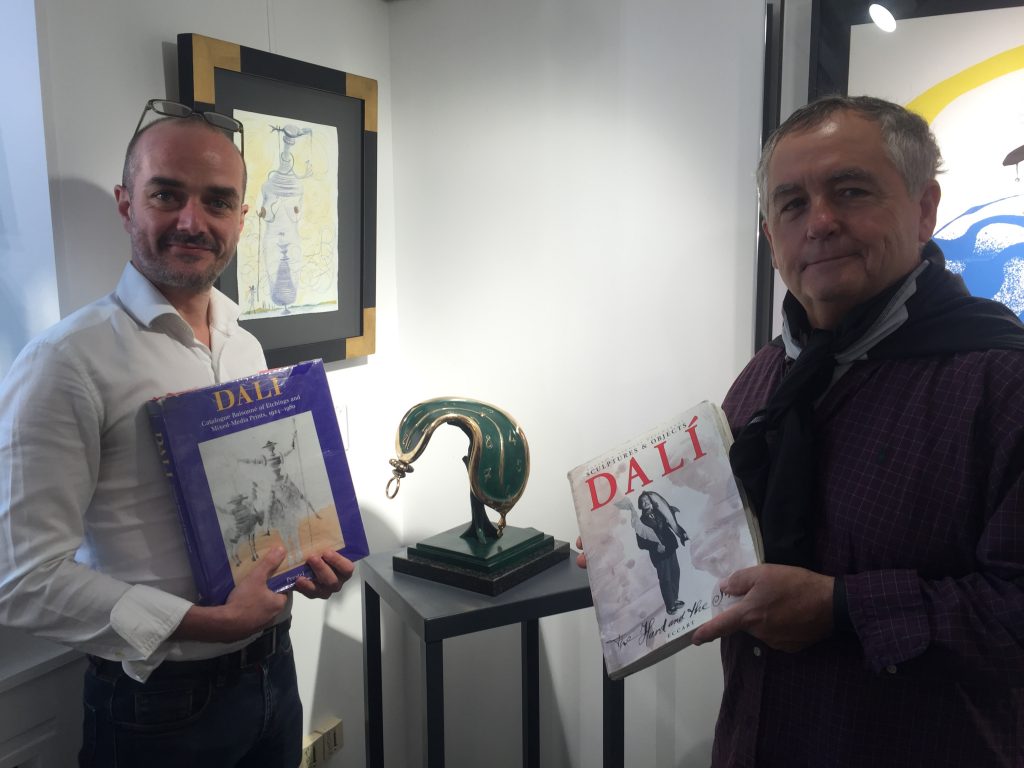 Just a short distance beyond the gallery is Espace Dali Paris,  It is a small, lovely place devoted to the sculptures and engravings of Salvador Dali.  The sculptures were amazing, and it was not crowded at all.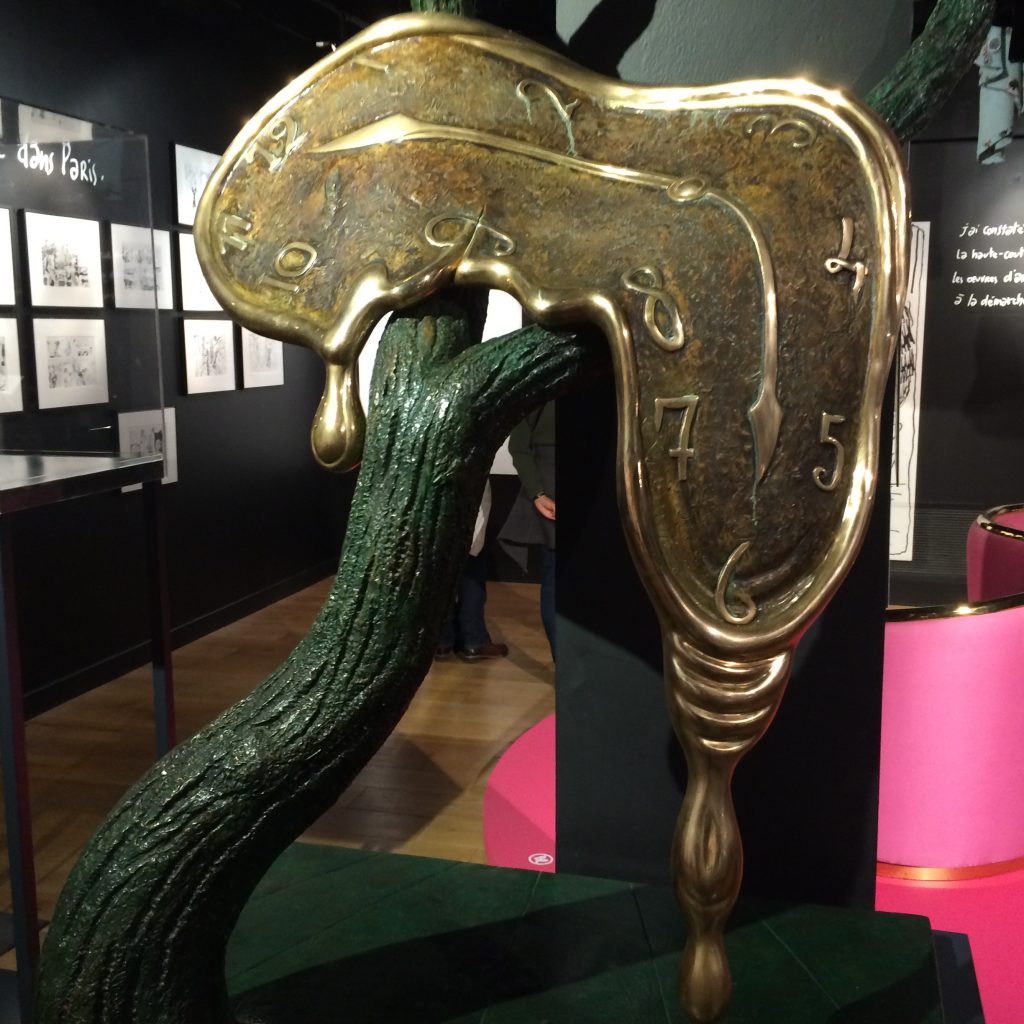 Before leaving, we spent a little time walking the lovely Montmartre streets.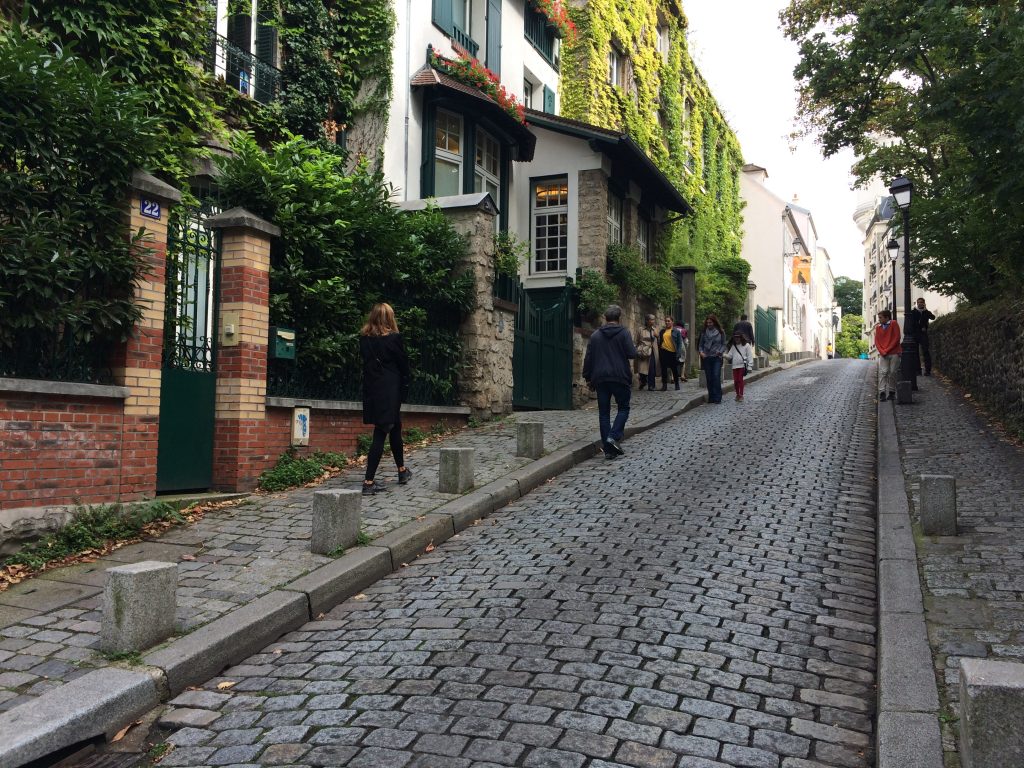 More
On our way home we stopped at Angelina's again for a little pastry to bring home.  Only in Paris do your pastries come gift wrapped.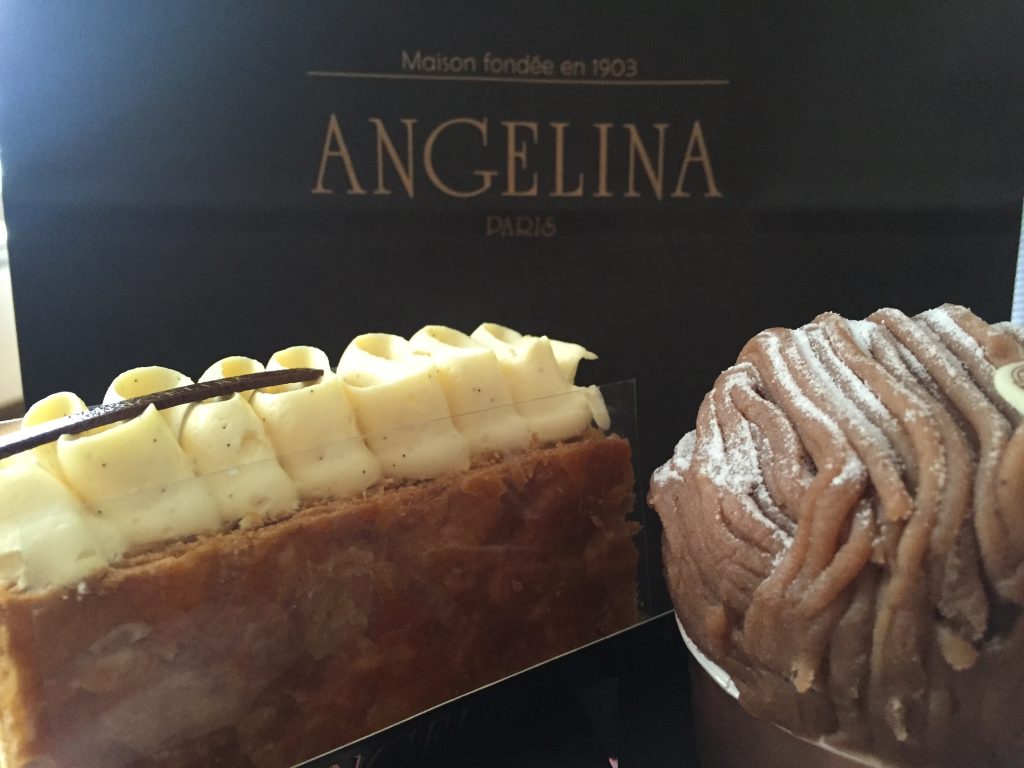 One of the special things about returning to a city you love is the opportunity to revisit favorite restaurants.  Tonight we went to Evi Evane, 10 Rue Guisarde, our favorite Greek restaurant in Paris.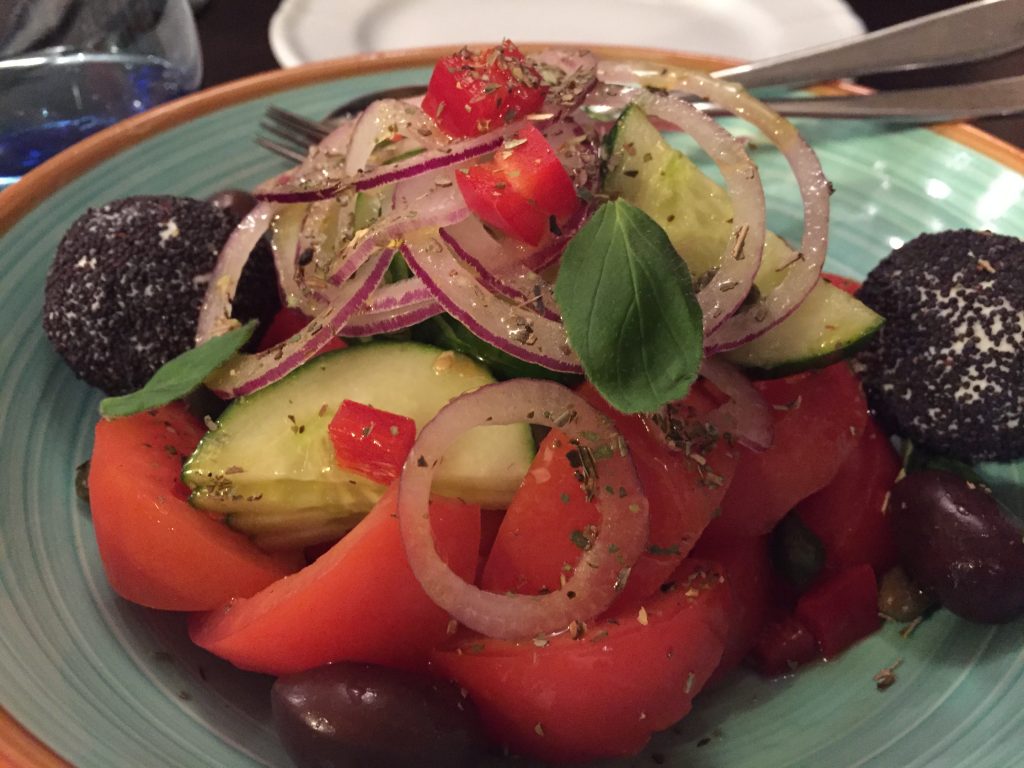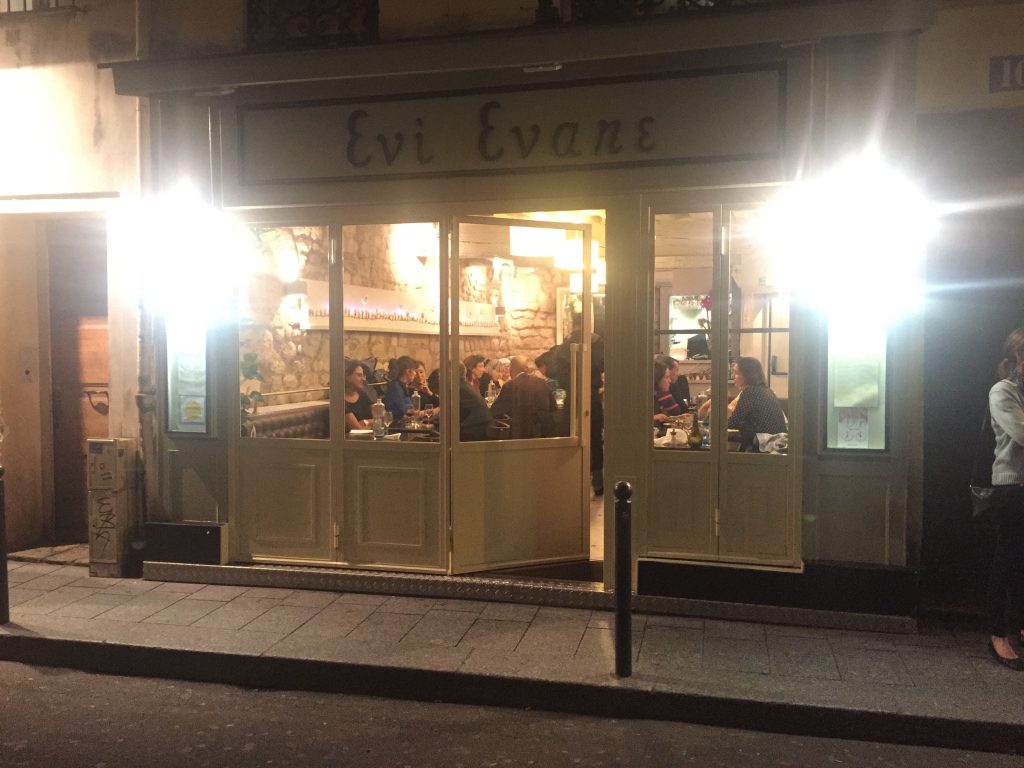 Part of what makes Paris amazing is the beauty everywhere you look.  Walking around before our dinner reservation, we saw Place St. Sulpice on one side of the street.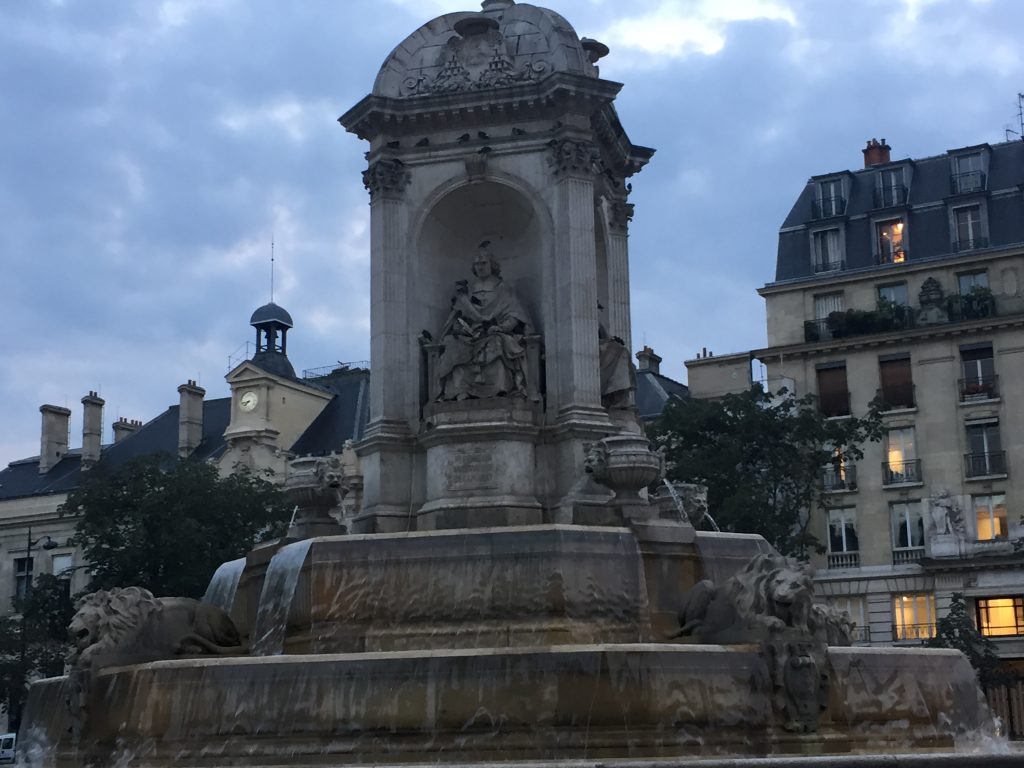 And the Church of St. Sulpice on the other side of the street.