We love walking in the beautiful city parks of Paris, so this morning we headed northeast to Parc des Buttes Chaumont in the 19th arrondissement.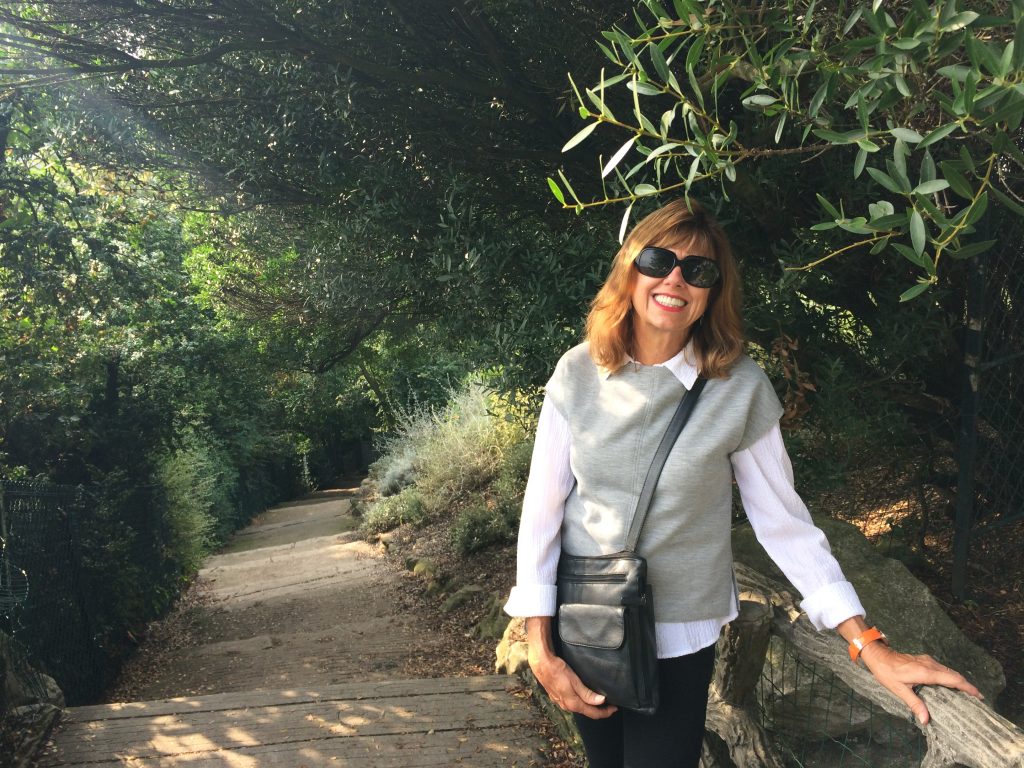 Parisians were running, walking exercising and relaxing in the quiet green space. Views  from the fifty-meter high cliff revealed Paris skylines we don't usually see.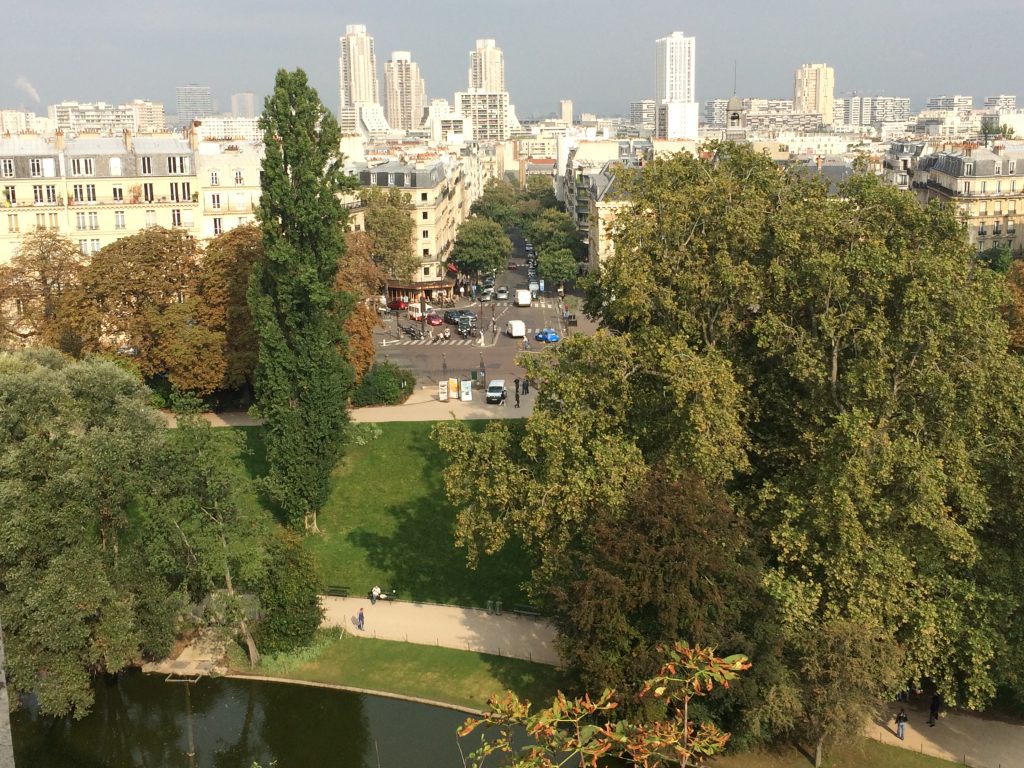 Leaving the park we walked through parts of Belleville, an interesting Paris neighborhood.   Having enjoyed the animated film The Triplets of Belleville years ago, it was fun to actually be walking through the neighborhood.  More ethnically diverse than most other parts of Paris, it is home to one of Paris's two Chinatowns.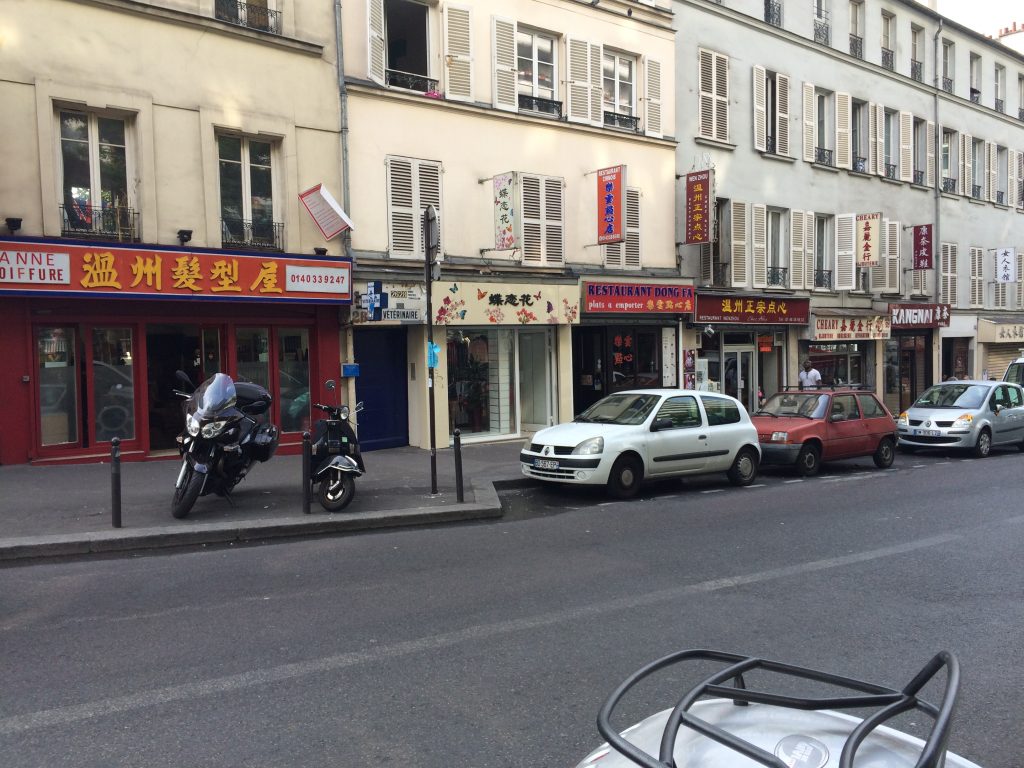 Paul had a very French experience at lunch-a dog sat next to him-in its own chair.  As in so many Paris restaurants, the tables are very close.  We had just ordered when a man and his dog came in and were seated beside us.  We thought the dog would lie under the table as we see in outside restaurants at home.  But not here.  This little dog had his own booster seat that went right in the chair.  He seemed pretty fond of Paul and kept looking over at him.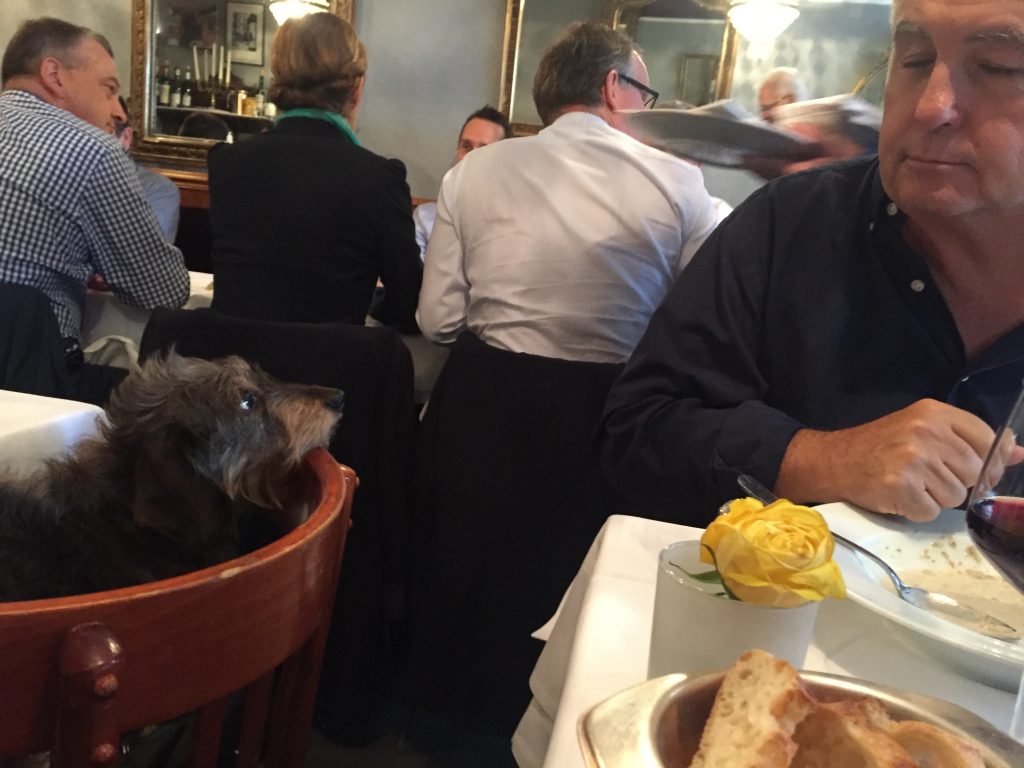 We had one little "lost in translation" moment with our waiter at lunch.  I changed my order from pork to fish and red wine to white.  Or, at least I thought I did.  I ended up with white wine and pork, but it was all good.  The lime, caramel shortbread dessert was the highlight of the meal.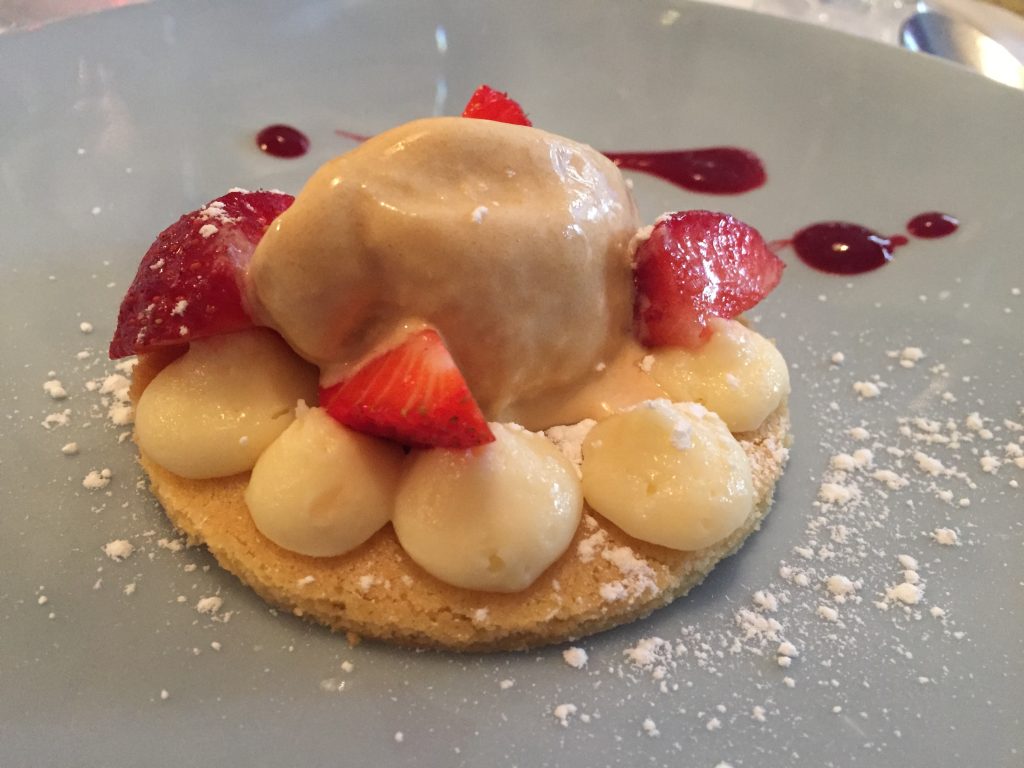 The three-course lunch formula meal for 15.90 euros at Le Reminet, 3 Rue des Grands Degres, is one of the best and tastiest deals in Paris.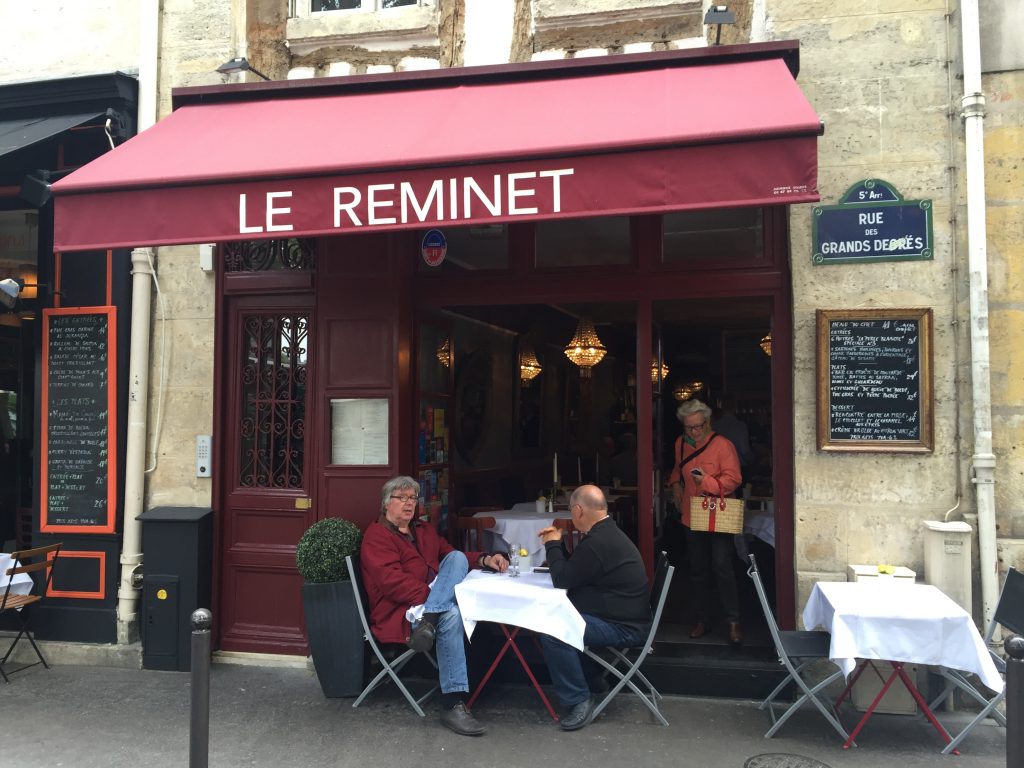 Rather than taking the metro home, we decided to walk the five miles back and passed the Rodin Museum.  We visited it the last time we were here, but the back gardens were closed because Dior was holding a Fashion Week show there.  We bought tickets for the gardens and enjoyed the beautiful sculptures and plantings.  A big temporary structure was being erected in the back, but we still were able to see most of the gardens and all of the sculptures.