On the way to our cooking class I saw a great example of French metro etiquette.  When we got on our metro car this morning, it was already quite full.  With each new stop more people got on and no one got off.  I wasn't sure the car could hold any more people, but as new people got on everyone quietly shifted around and made room; it was almost like a dance.  About five stops after we got on people started to get off.  Once again, everyone shifted around, making an opening for those exiting.
Our cooking class this morning at LaCuisineParis (www.LaCuisineParis.com) was wonderful.  We learned to make eight classic French sauces- Bechamel, Port Wine, Red Wine and Shallot, Bearnaise, Vinaigrette, Mayonnaise, Salted Caramel and Chocolate.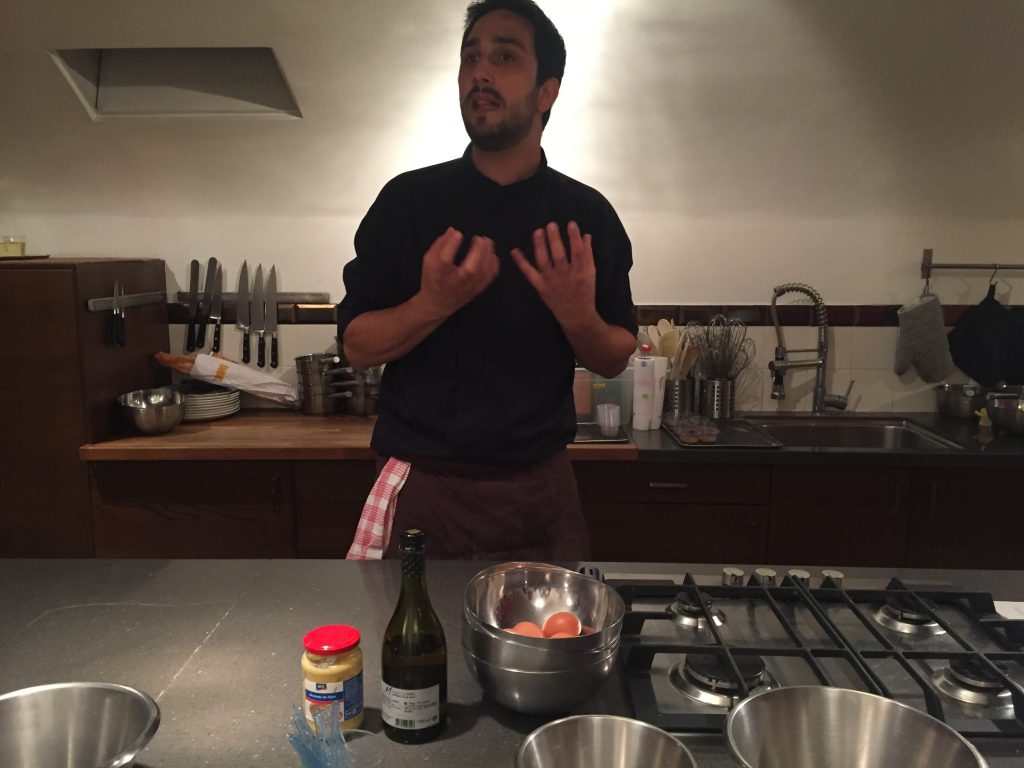 We were a small group of seven women and Paul.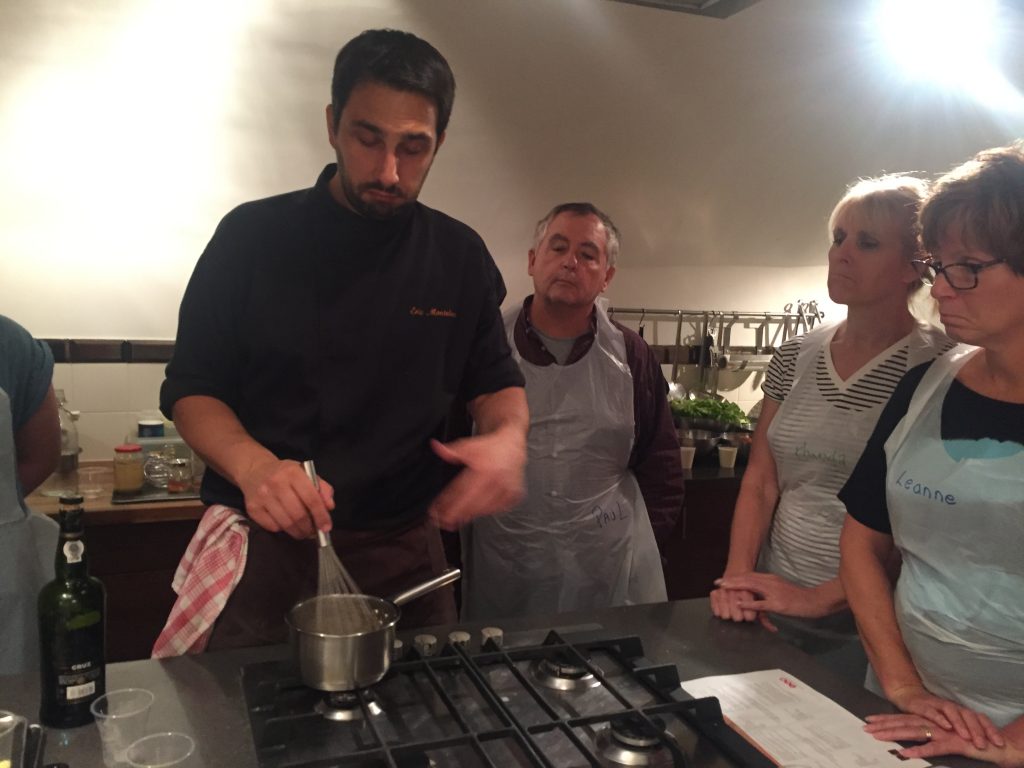 Chef Erik would show us how to make each sauce, and then we made it ourselves.  He also shared great tips and techniques.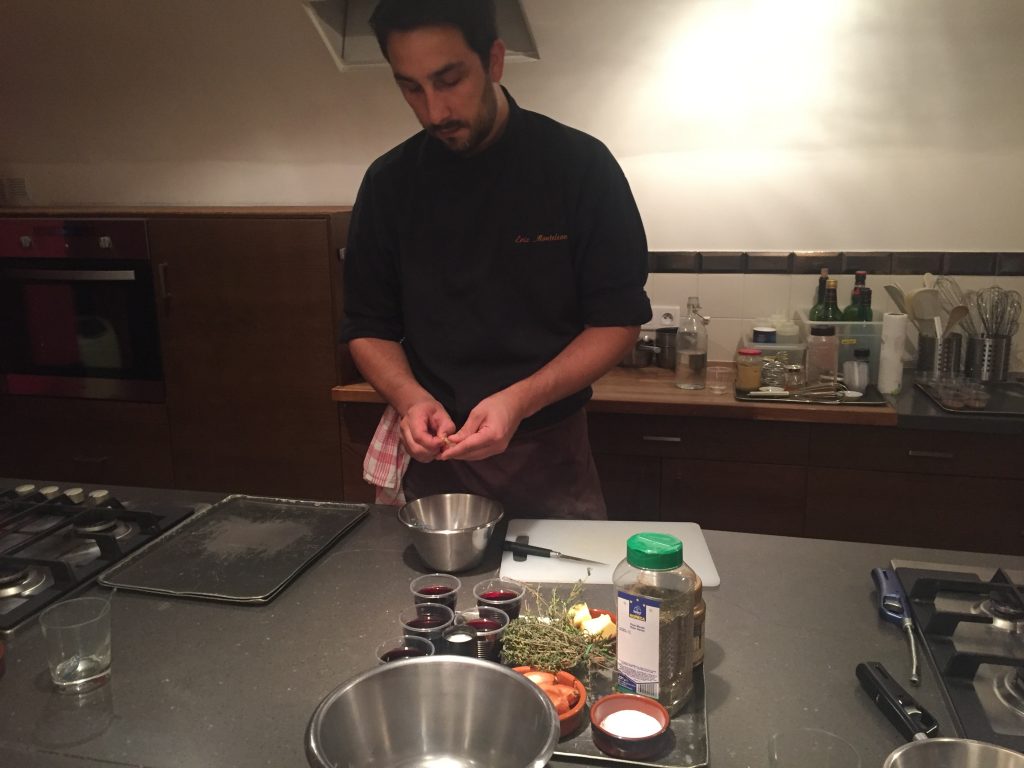 We sampled each sauce as we made it and then sat down to a light lunch with all of our savory sauces in little cups for us to use.  The salted caramel sauce was served over sliced apples and the chocolate sauce was served with a madeline, a small traditional French cake.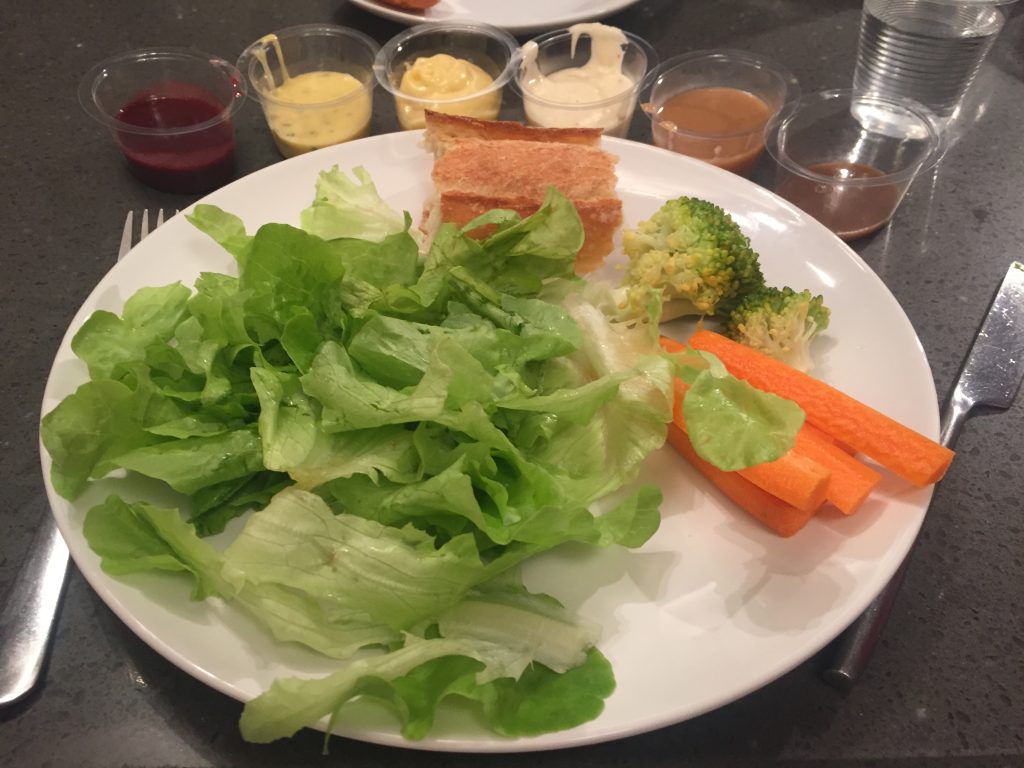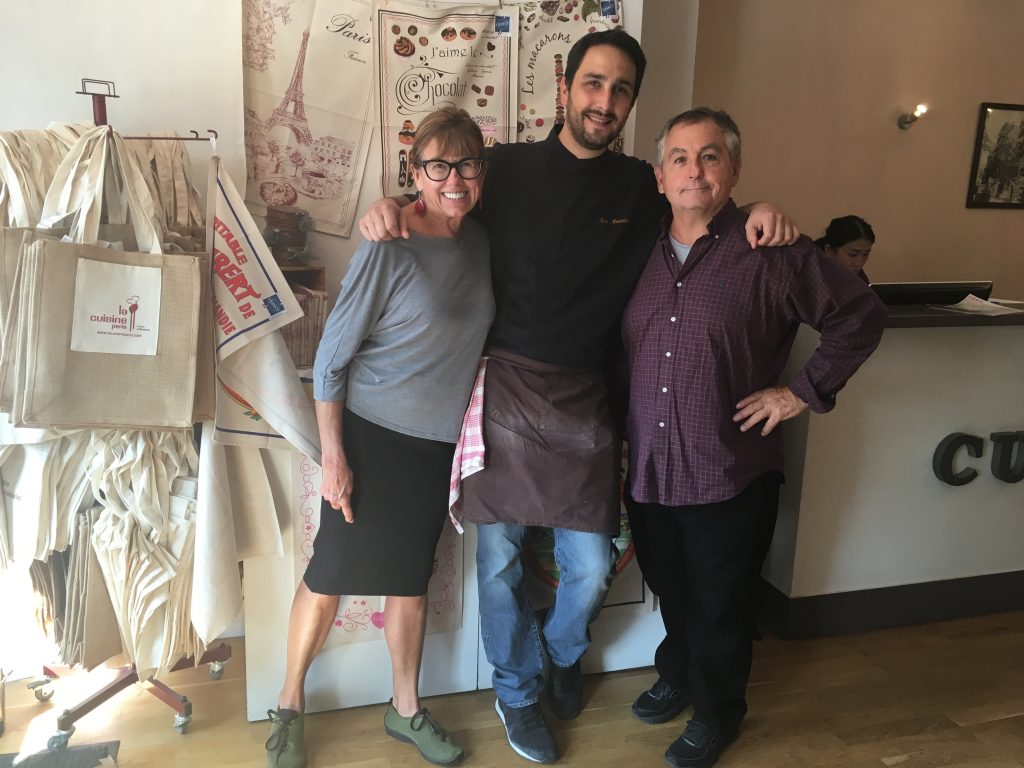 Before leaving the cooking school, we received information about E. Dehillerin, the famed French cooking store and G. Detou, a small French specialty grocery store, so, of course we had to visit them.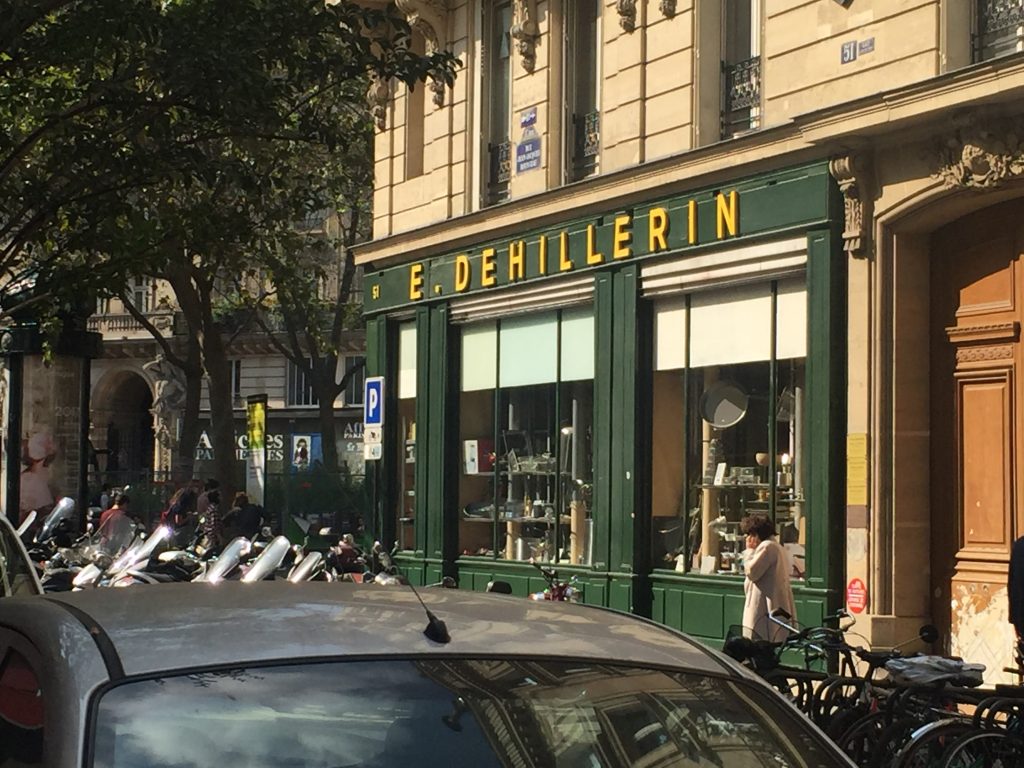 E. Dehillerin was established in 1820 and looks it.  There was an amazing array of copper pots, cooking utensils, knives and more.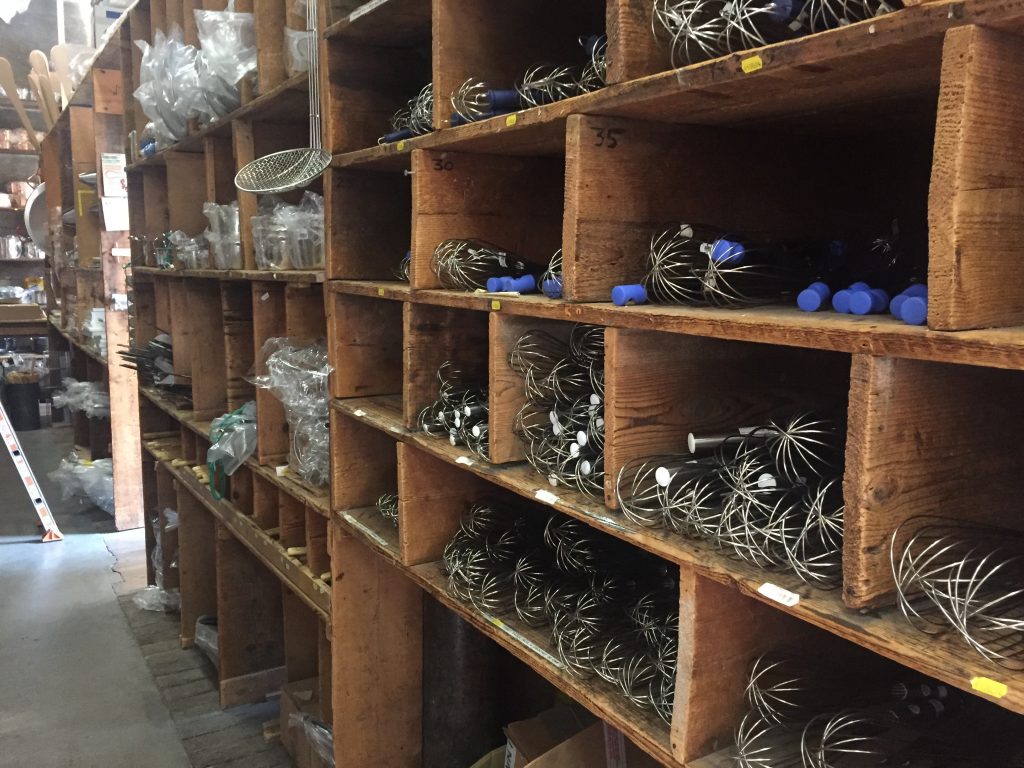 Some of the smaller items were stored in bins like you would see at a hardware store.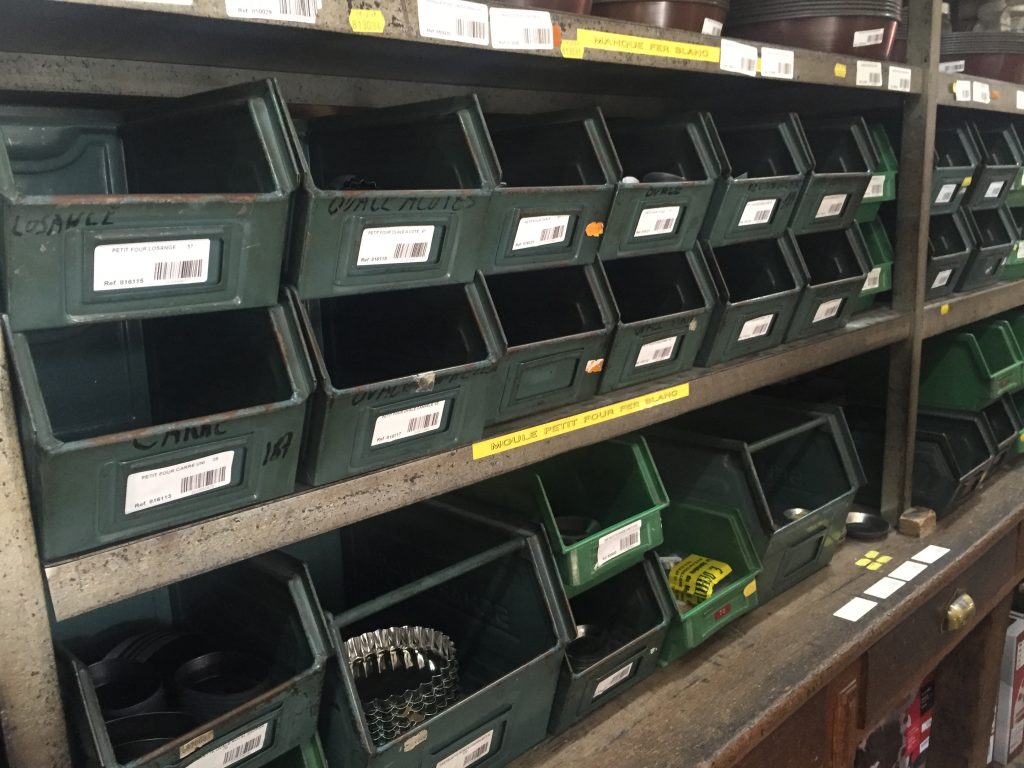 After eating all the wonderful, rich sauces, we decided walking rather than taking the metro home was in order. I am so glad we did because along the way we saw sites we would have missed on the metro.  We walked around Les Halles, a huge shopping hub and metro transit center.  When we were here three years ago, it was undergoing major reconstruction.  Today, all but a small part is completed.  We also visited two free sites- the " Made in Paris" exhibit, celebrating Parisian products and the Museum of the Legion of Honor, a small and very beautiful museum devoted to awards and decorations.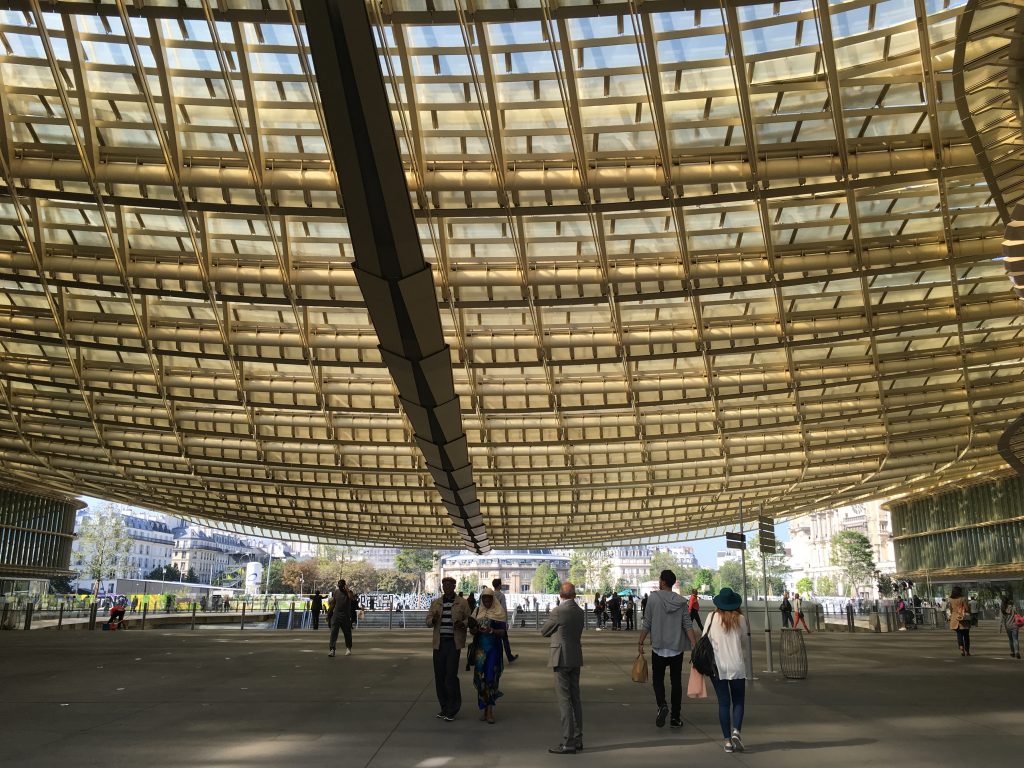 It was good to get back to our neighborhood and have a little aperitif at a local cafe-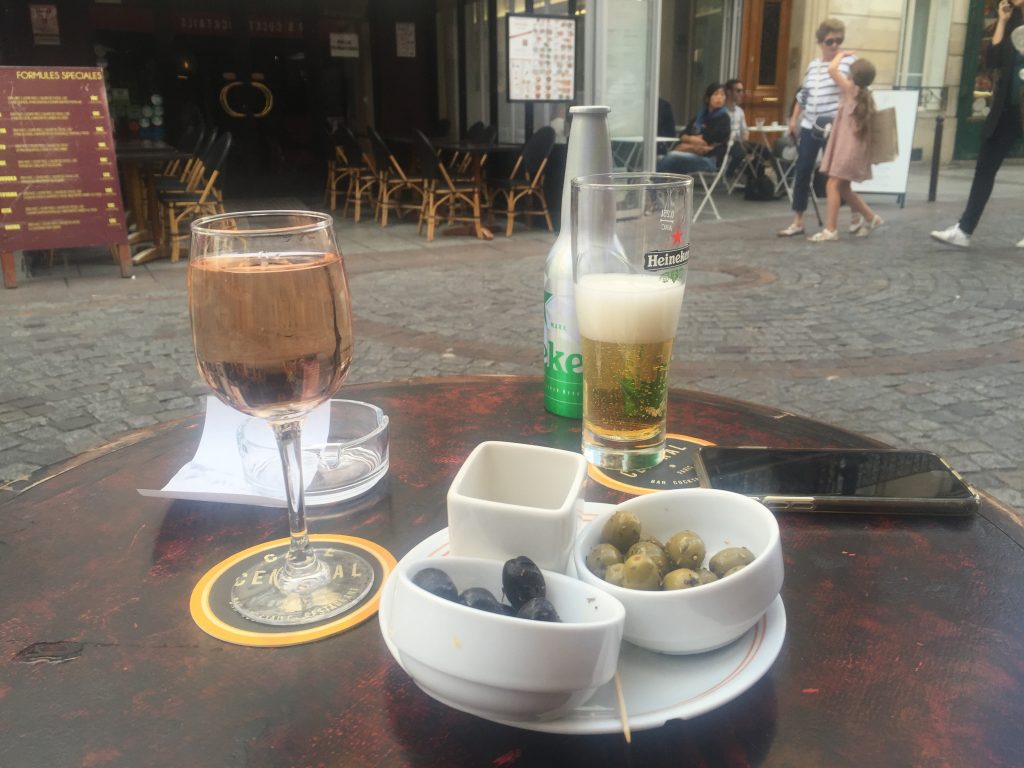 Restaurant H
Tonight I had the best dinner of my life. Really.  It was beautiful, delicious, unique and artfully presented.  I had read about chef Hubert Duchenne's new restaurant, Restaurant H on 13, rue Jean-Beausire, before we left for our trip.  The article mentioned needing to reserve a table two months in advance, so I wasn't hopeful when I requested a reservation online a month before we wanted it.  But we got lucky and got our reservation.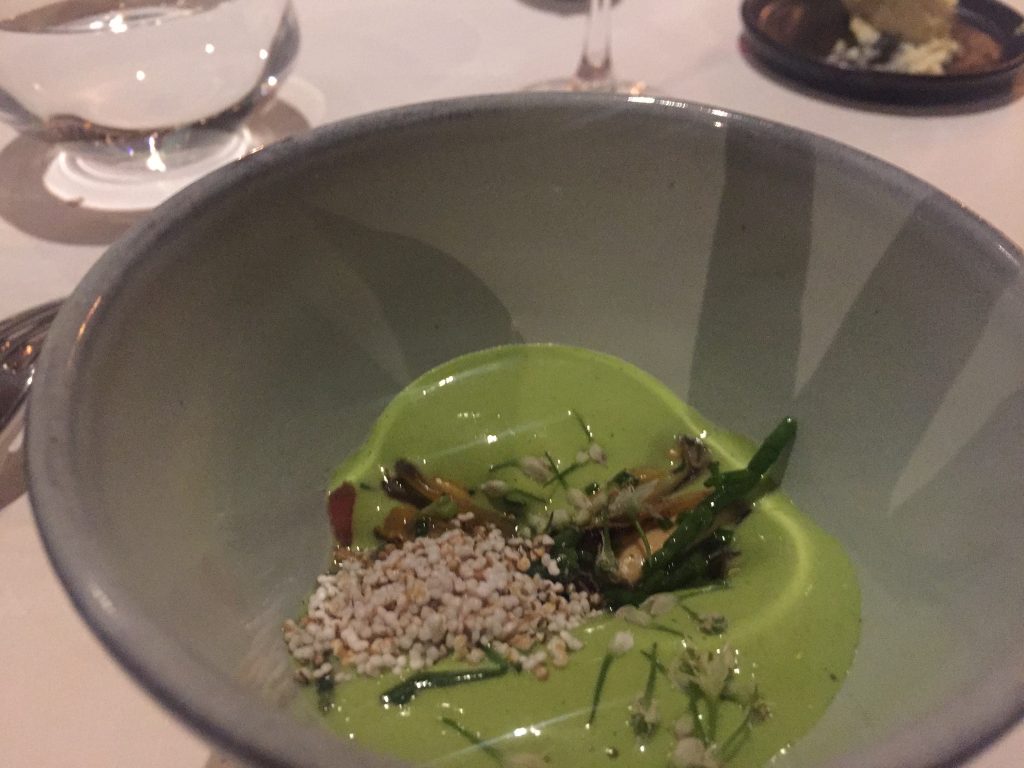 There is no menu. The waiter asks if you have any food allergies and if you want five courses or seven.  We chose five courses but there were eight different presentations.
Two of the eight dishes were desserts-my kind of dinner.