We arrived last night in Lille,a lovely town in northern France with an urban population of about a million people. The view from our living room window looks over the Place Gilleson and the Lille Cathedral. Tables and chairs were set up in the square this morning, and when we returned from our walk, people were enjoying the beautiful day drinking and watching circus performers.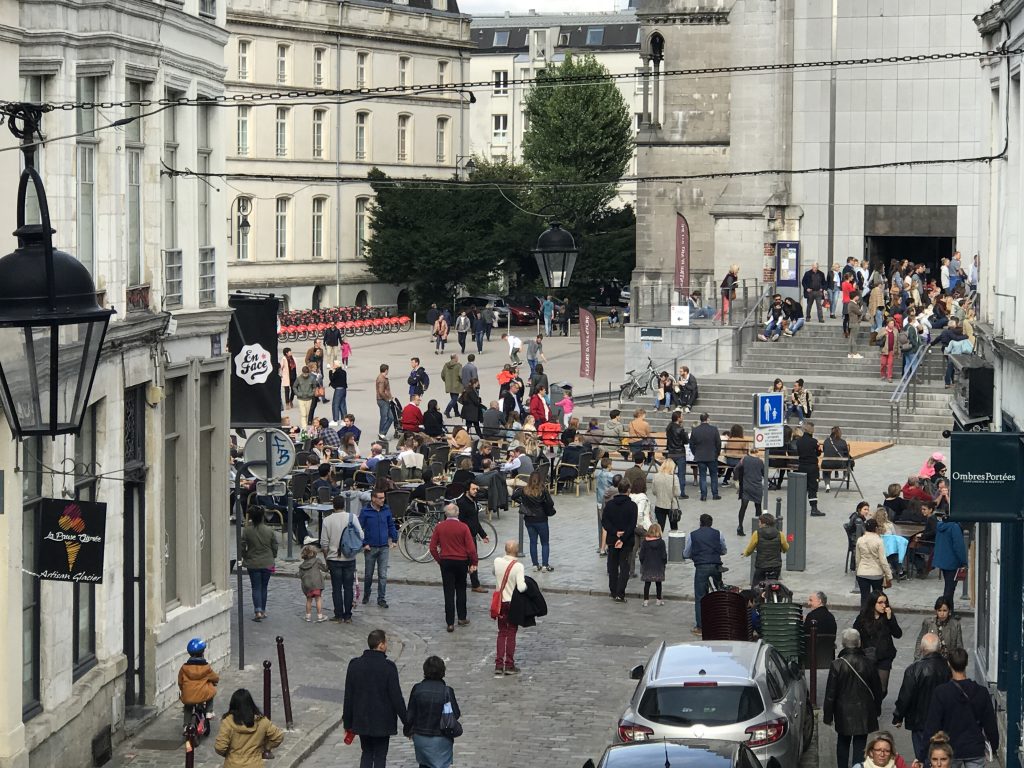 Lille Cathedral is an interesting mix of Gothic and contemporary. Inside the Gothic interior is adorned with contemporary fixtures and outside the Gothic building has a contemporary facade.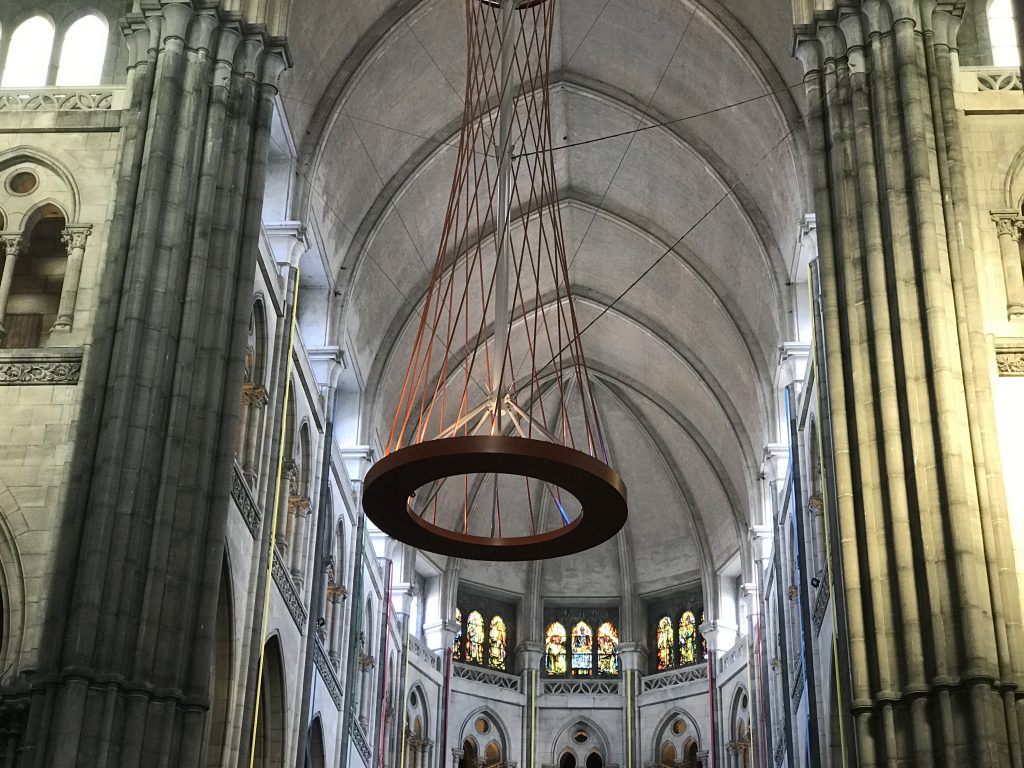 We visited the Wazemmes market, one of the largest in France. It was difficult to move among all of the people.  Sellers were yelling out the cost of their produce and seemed to be competing with each other to get people to come to their stand.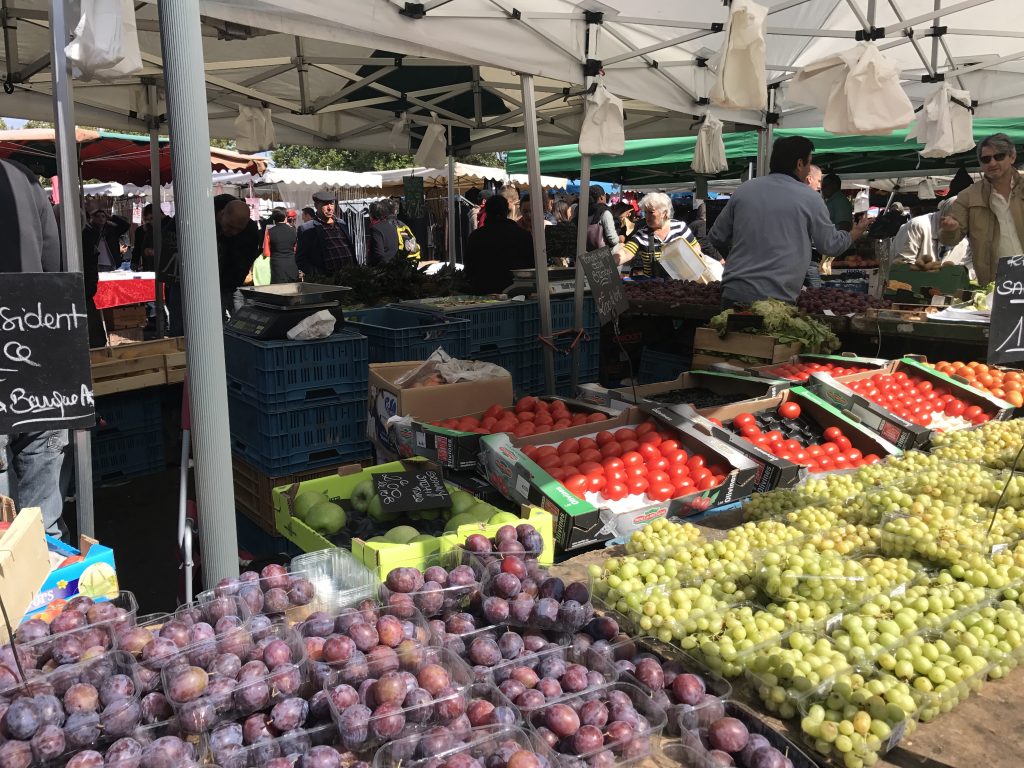 We ate lunch on the Grand Place, the main square of Lille.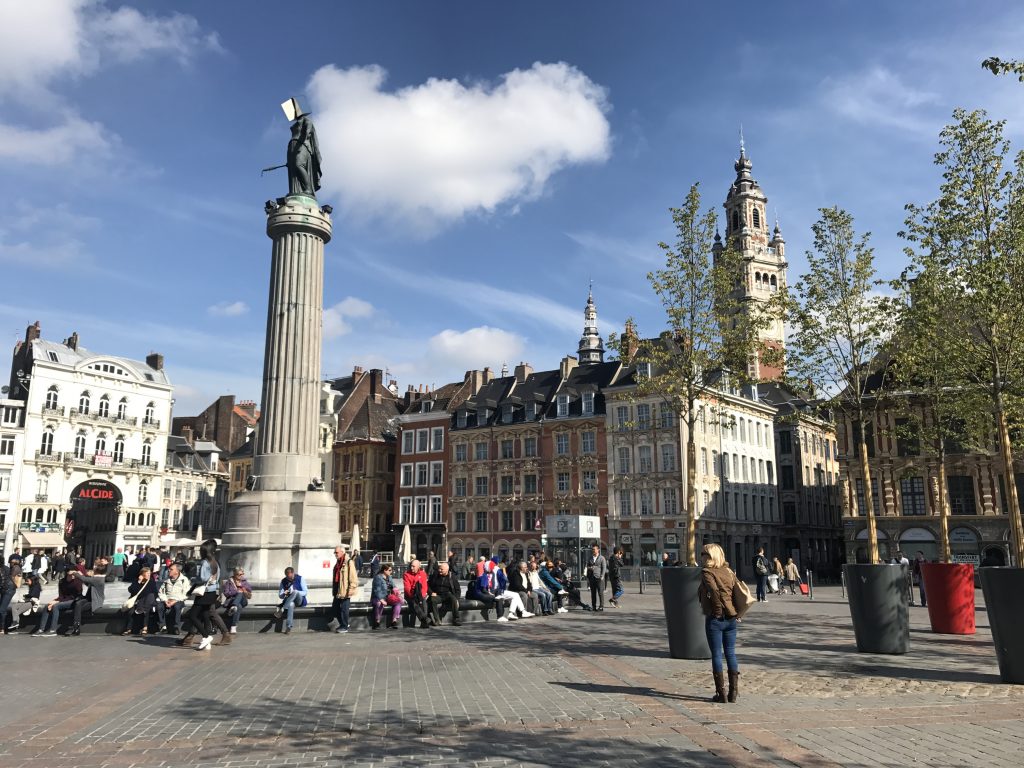 Paul had the mussels and frites he had been looking forward to and I had a great salad.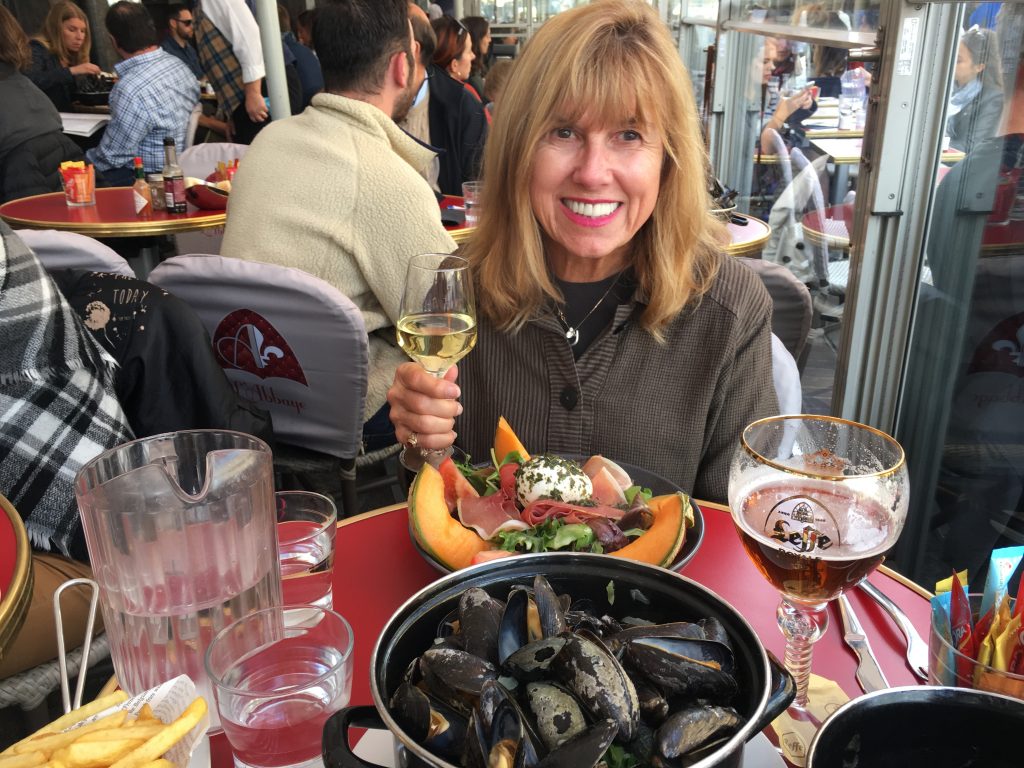 We weren't going to have dessert, but the people next to us had the yummiest looking crepes; we changed our minds. The chocolate sauce was perfect.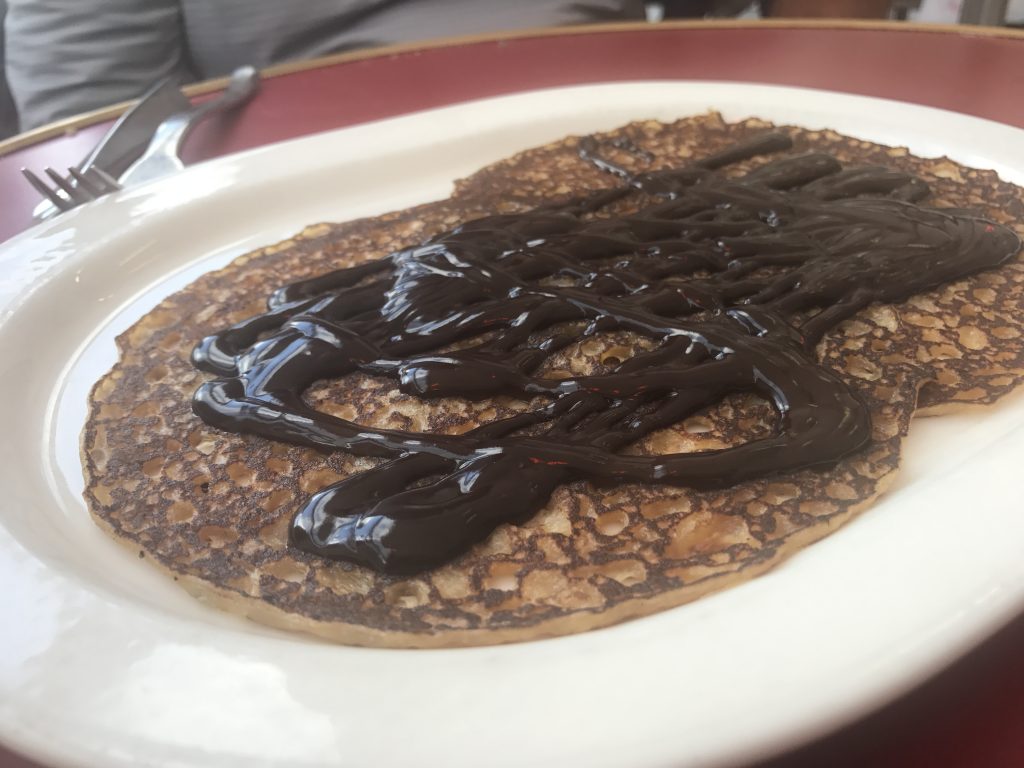 We noticed that many of the statues had mirrored boxes on their heads. I think I translated the information about this next to one of the statues correctly They are an urban installation that transforms commemorative statues with mirrored heads to invite the public to question their own identity and look at the statues in a new way.
We spent a leisurely first day in Lille, exploring the area around our apartment.