We started our day with a self-guided architectural walk around Lille.  There are a number of self-guided tours that can be downloaded, but the one we like is GPSmyCITY.com. It was a great way to get some exercise and learn more about the beautiful buildings in Old Lille.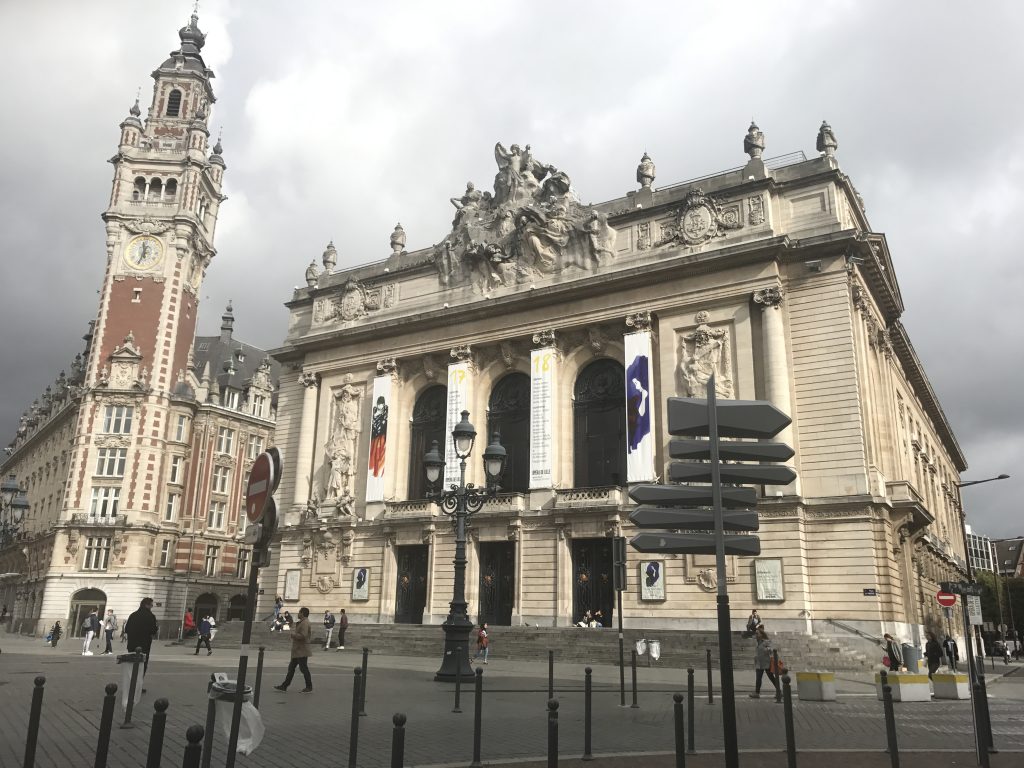 After lunch we drove to Lens, a small town about thirty miles from Lille, to visit the Louvre-Lens, a satellite museum of the Louvre in Paris. The museum, which opened in 2012 on a former mining site, is designed to blend in to the surroundings.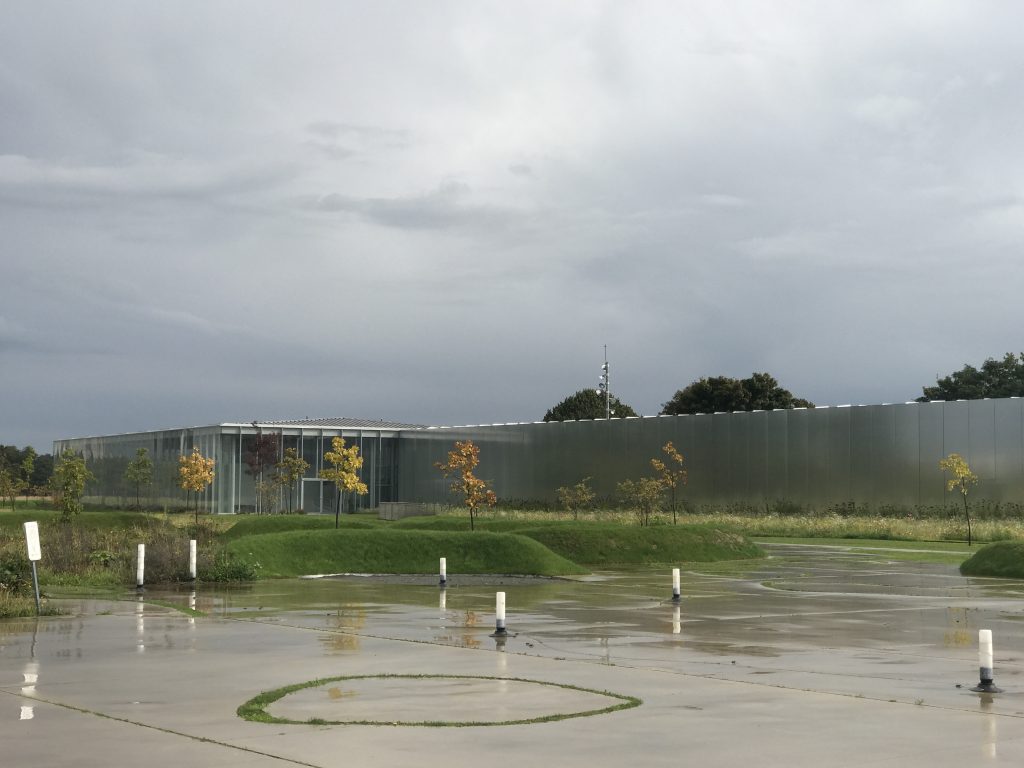 The entry area is spacious and airy. We were surprised that so few people were there.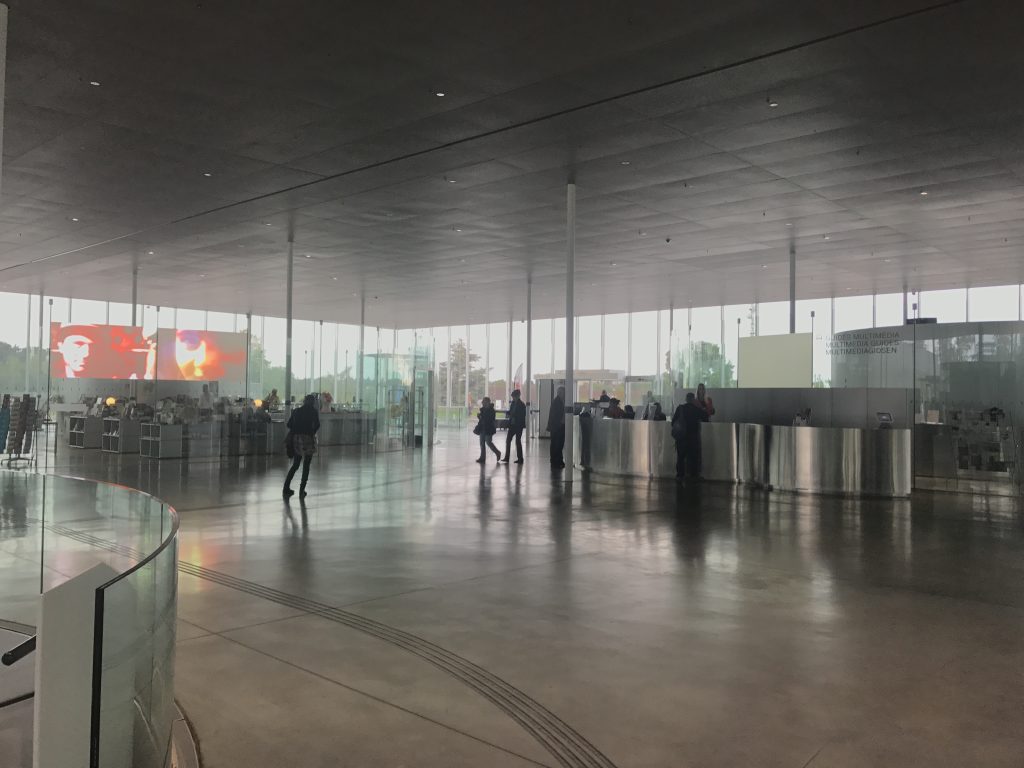 The permanent collection, Galerie du Temps, consists of about 200 works from the Louvre in one large open space.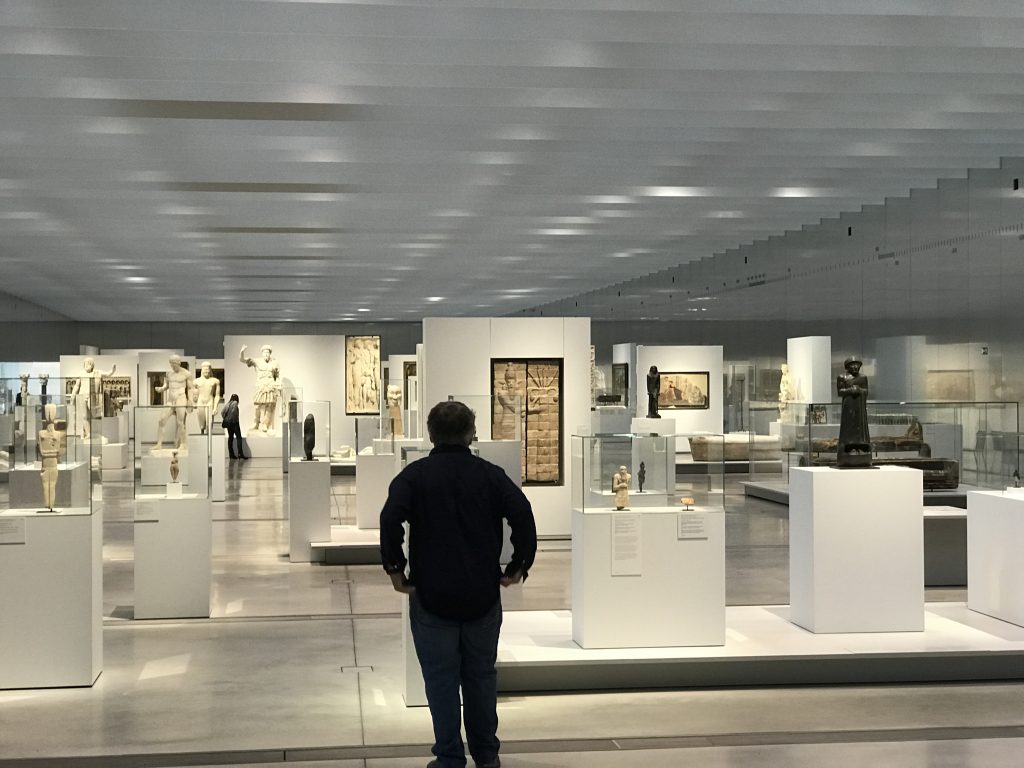 The works are arranged chronologically from 3500 BC to the 19th century. A timeline covers the length of one of the long walls. The English audio guide was excellent.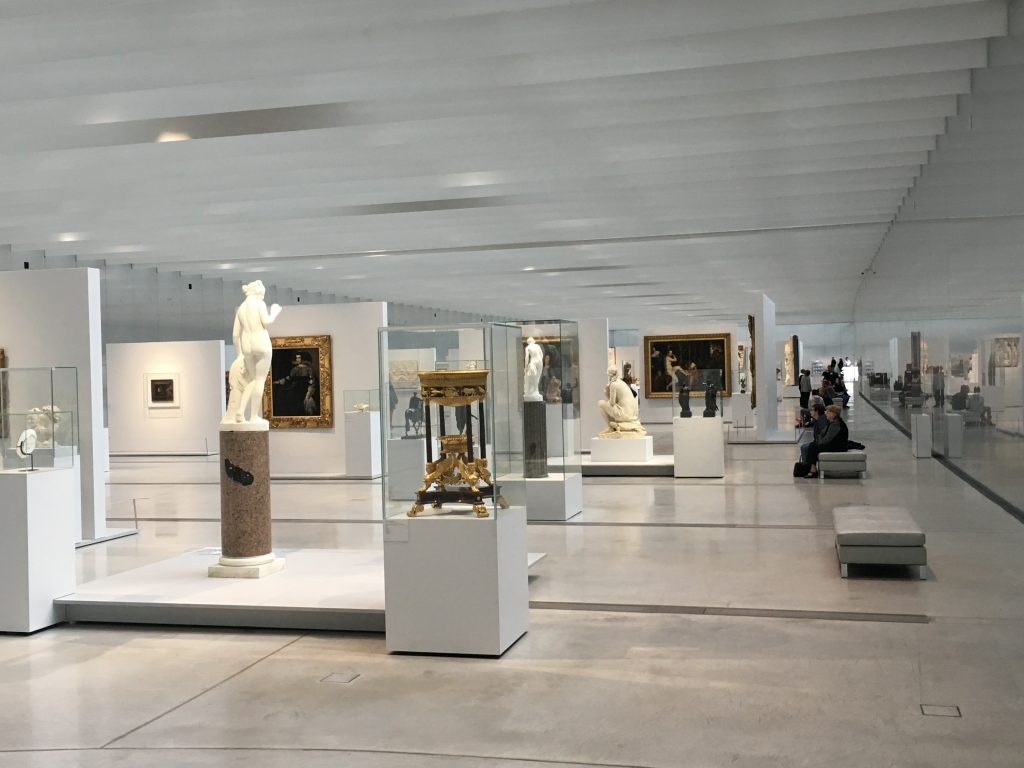 There is also a Exhibitions Temporaires space which shows exhibits for three months. We saw the "Mirrors" exhibit which examined the role of mirrors in art.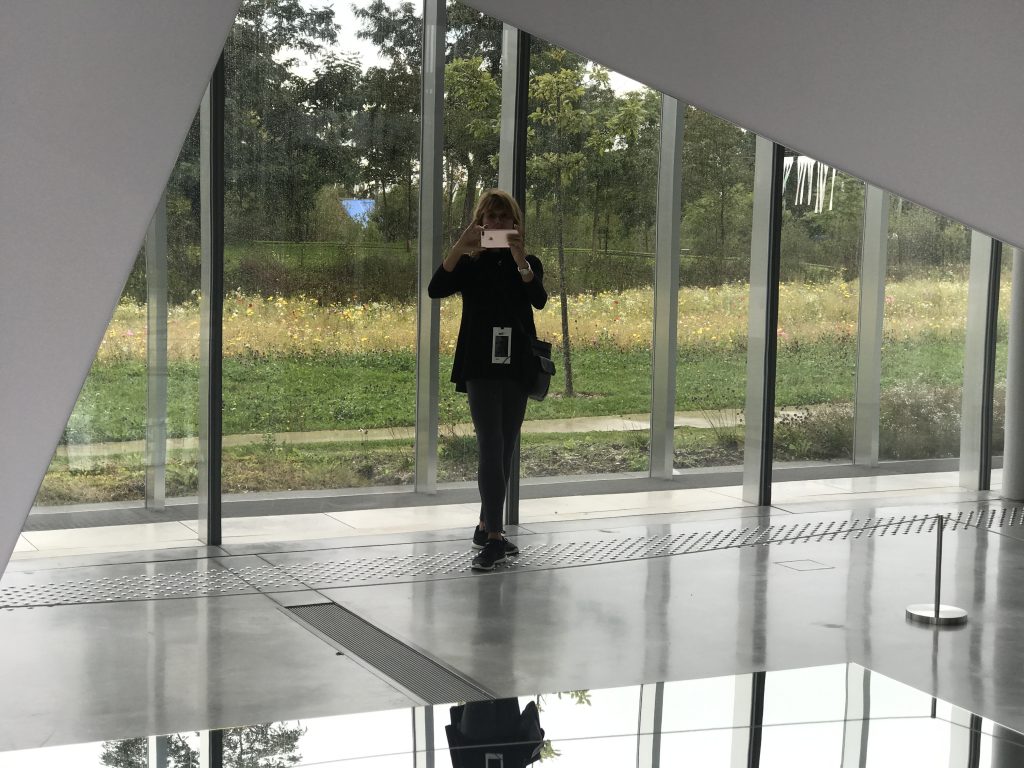 The sweetest young waiter in the world served us tonight at the restaurant next door to our apartment. He was working on his English, and I was working on my  French, and we had fun communicating. I thought we were doing pretty well until the small salad I thought I ordered arrived, and it was huge -wonderful but much more than we thought we ordered. He offered to box up our left-overs (which I thought the French did not do) and taught me how to ask for carry-out in the future.