Leaving the bustling city of Fes, we drove 300 miles across the Middle and HIgh Atlas Mountains to the small village of Erfoud to have one last night of luxury. Tomorrow we head to our tented camp in the Sahara Desert for a two night adventure.
We could see the snow capped mountain tops as we got closer to the High Atlas Mountains.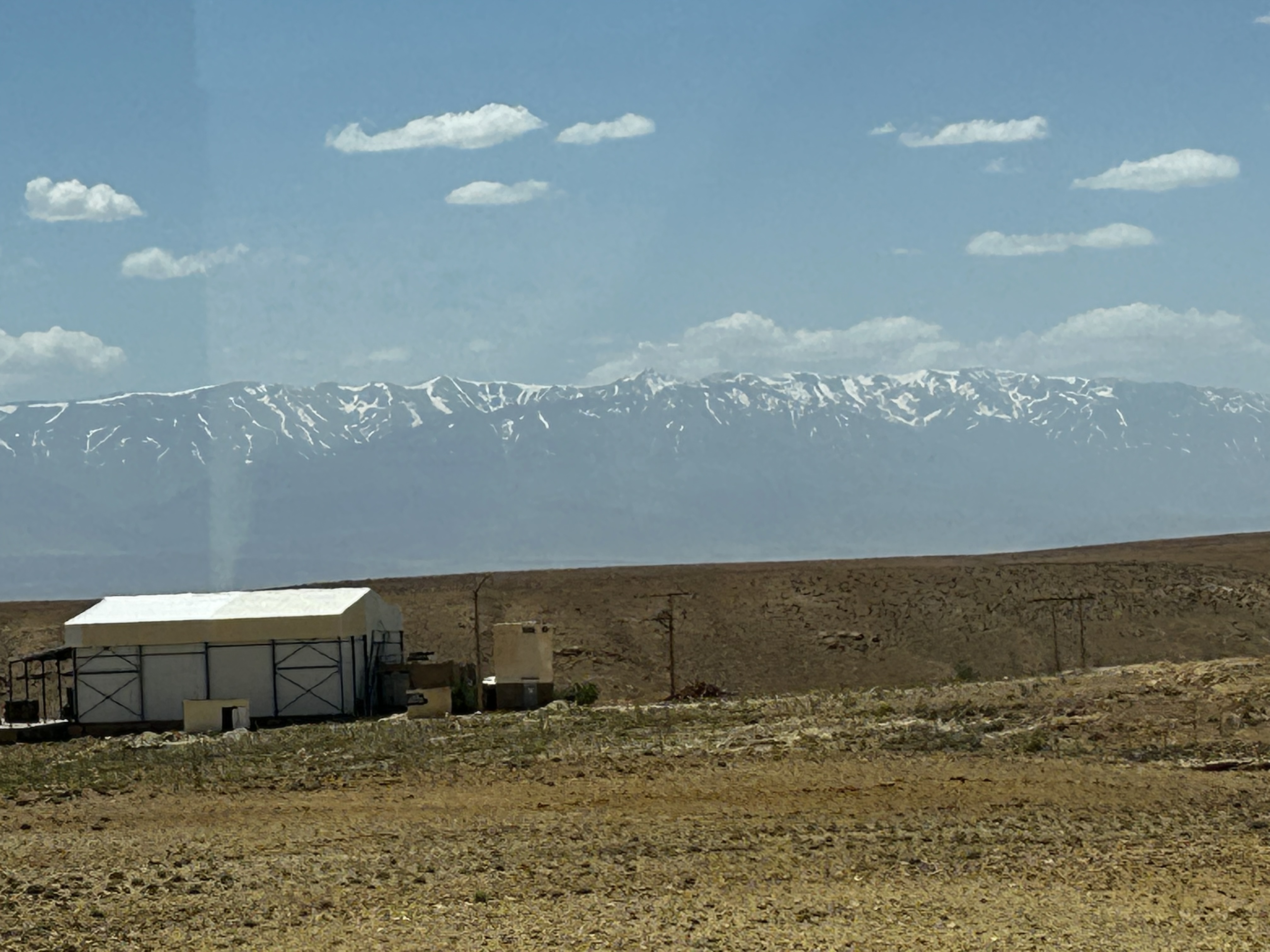 Abdou, our guide, broke up our long drive with a number of interesting stops. Some were planned; some were serendipitous. We stopped in a thick cedar forest to see the barbary macaque, a rare monkey species.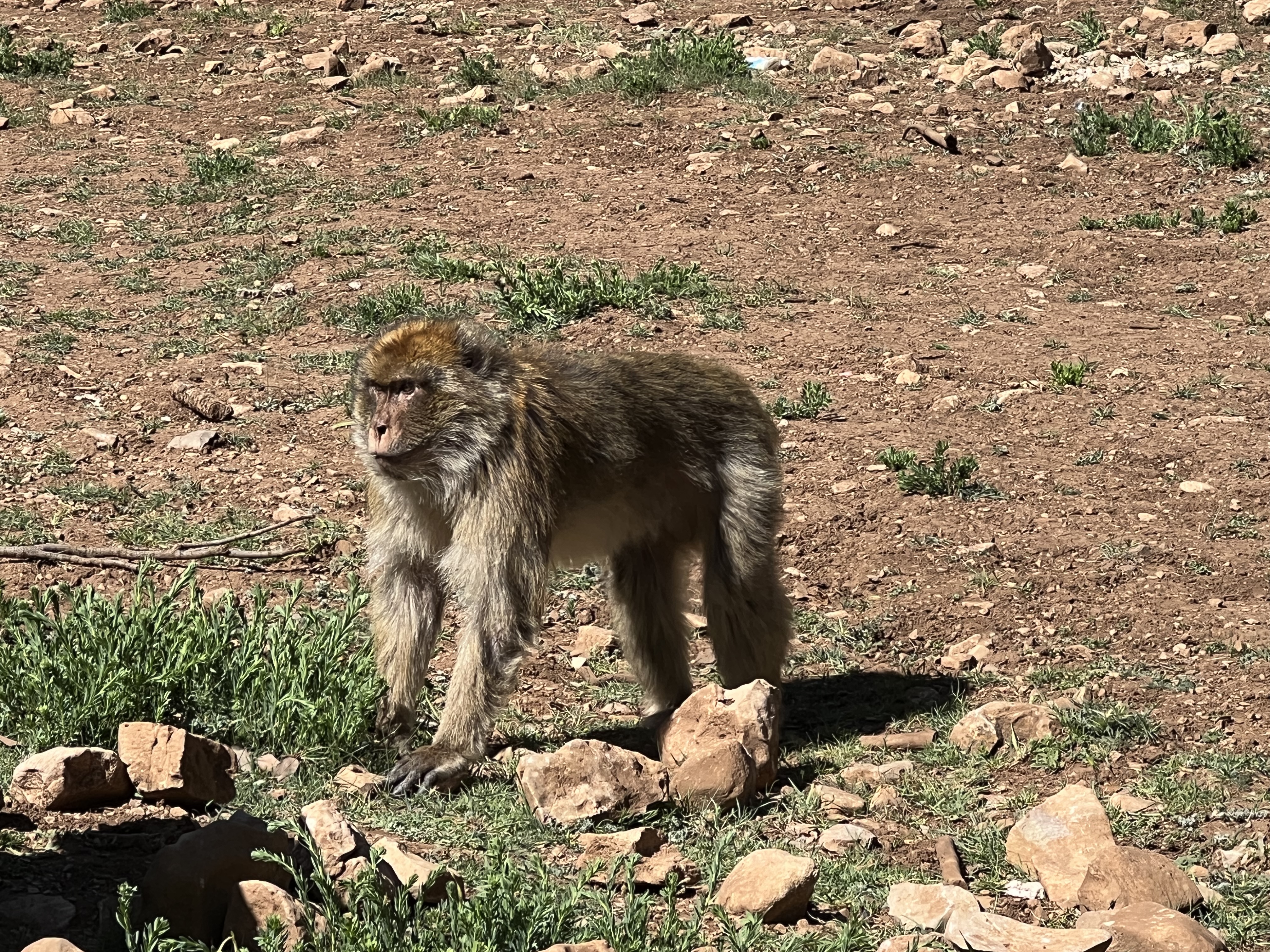 We stopped in Zaida, a little village known for its great barbecue. I learned way more than I ever needed to know about how they choose, display and prepare the animals. After trying the specially selected and grilled lamb, everyone who tried it agreed it was the best barbecue they had ever had.
I saw my first tagine stand.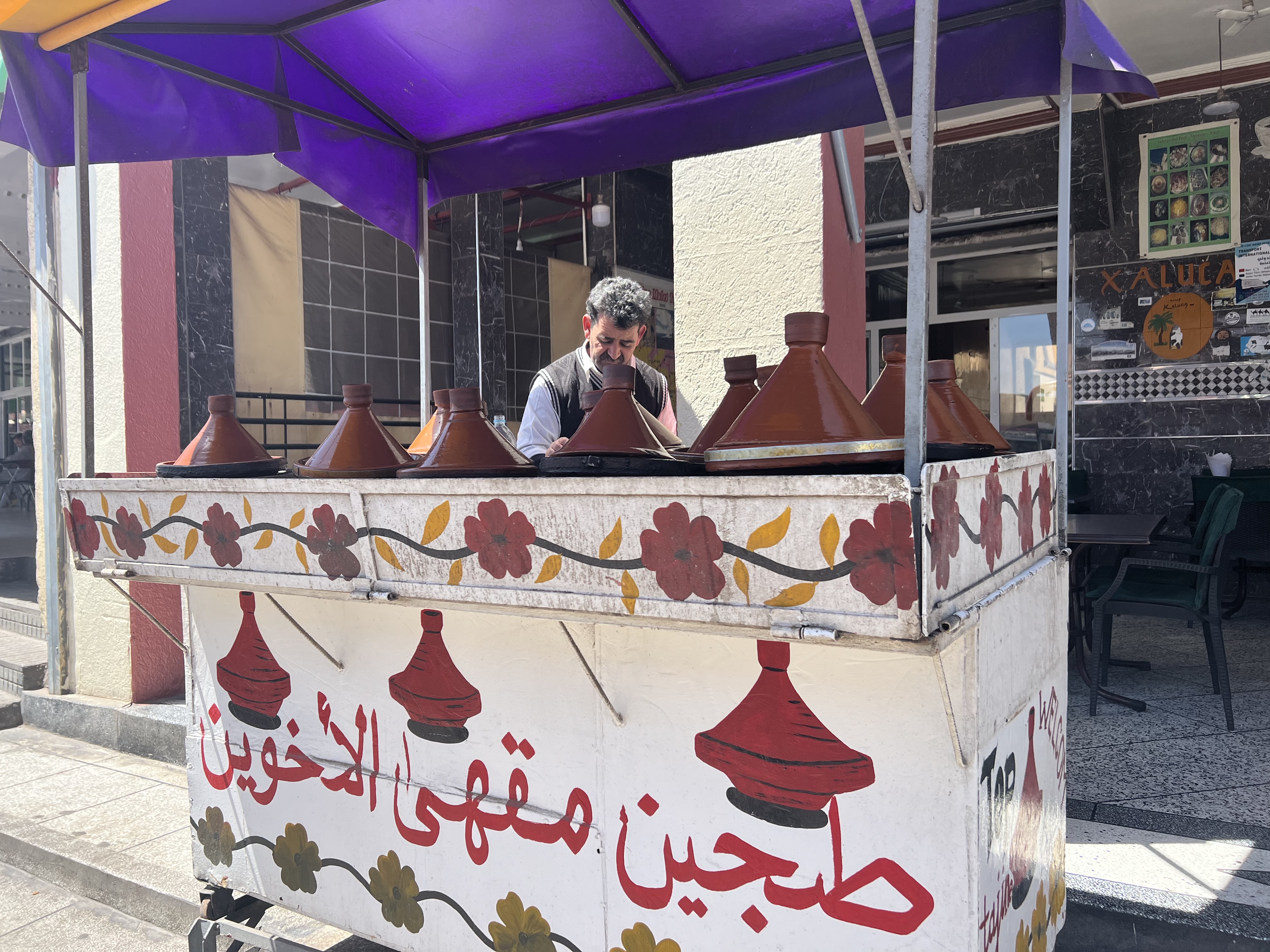 Meeting a nomadic sheep herder was the most interesting stop of of the day.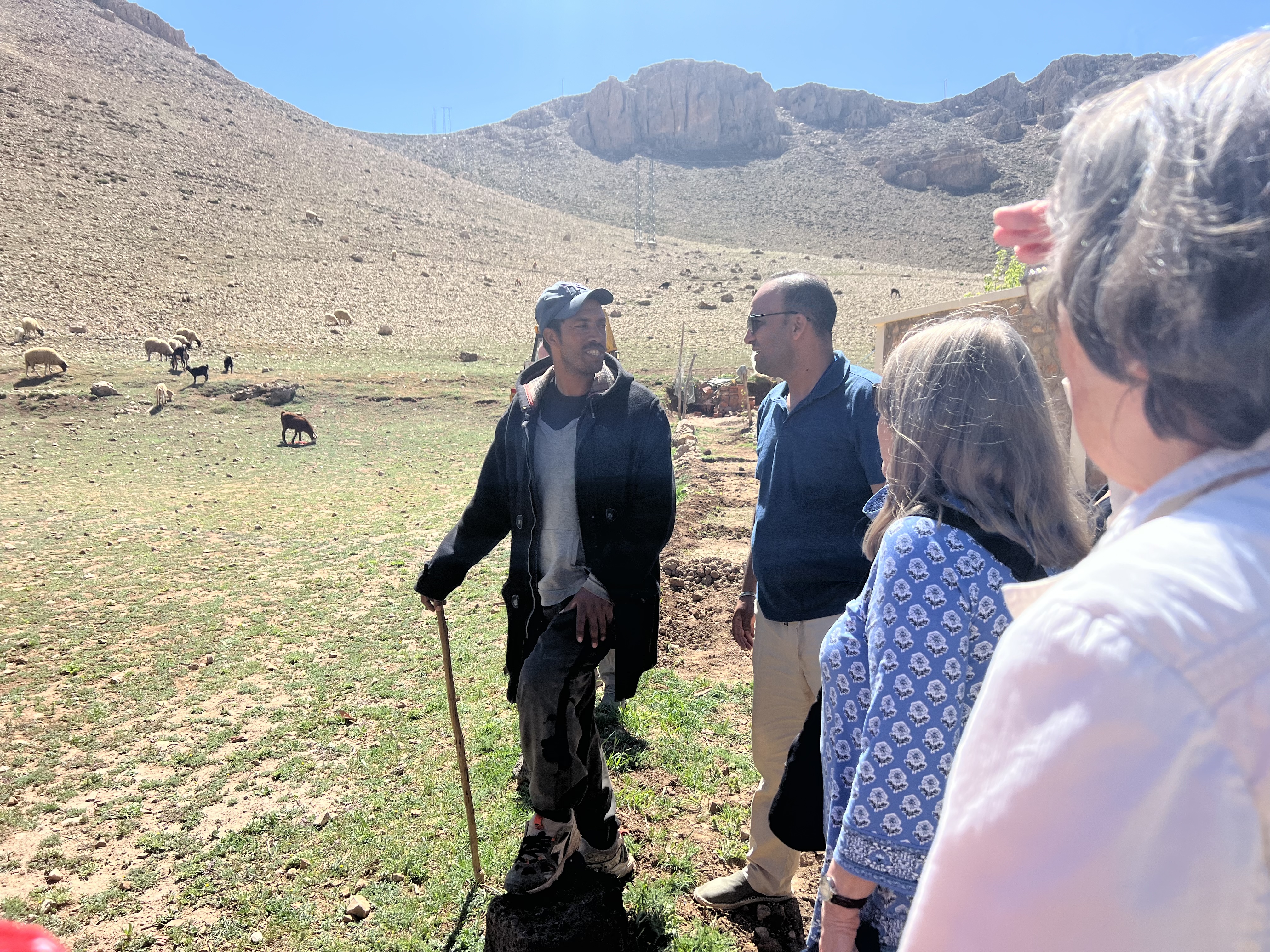 The sheep herder keeps the sheep together as they move to different grazing areas. He uses a donkey to carry water.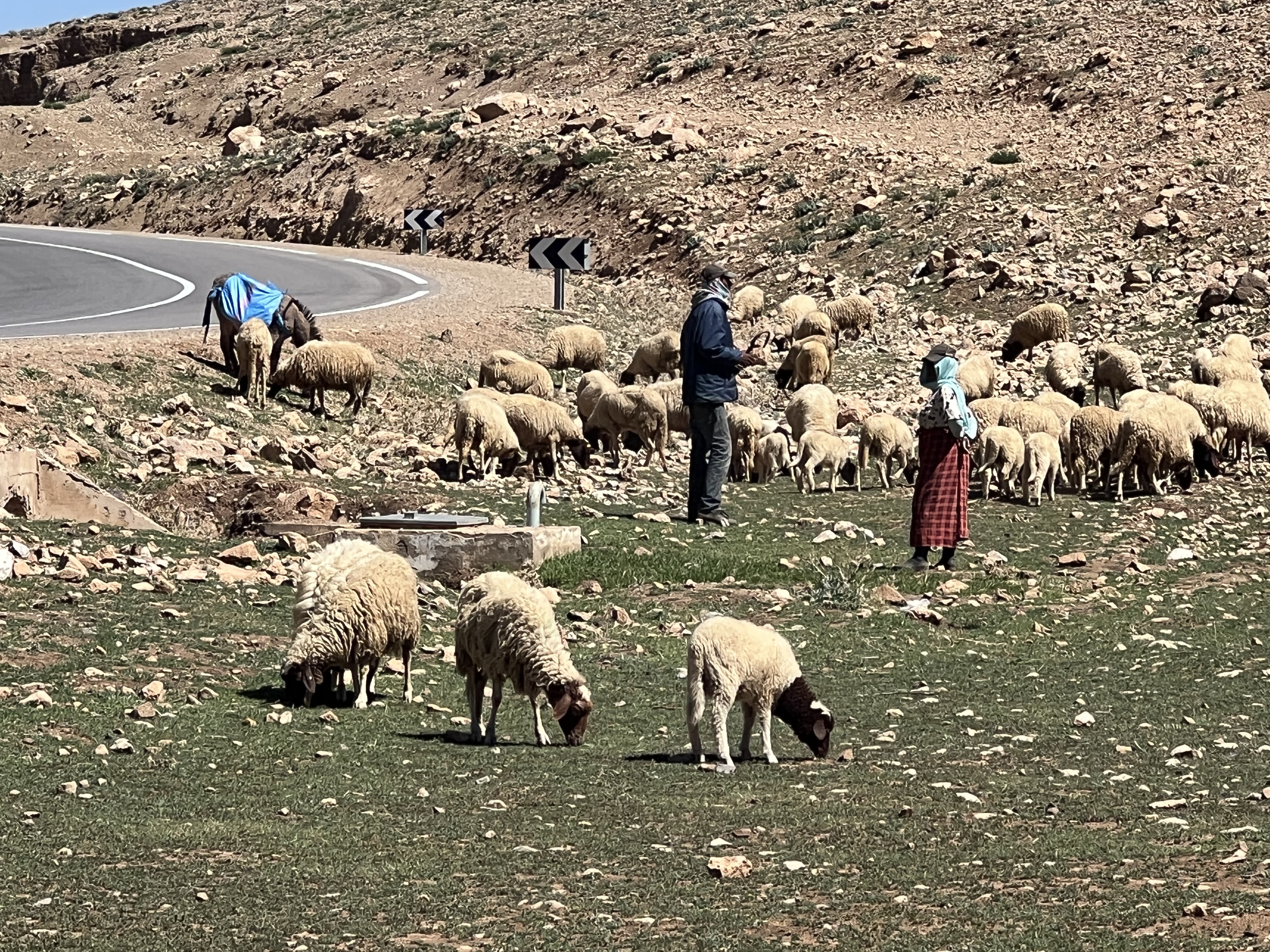 It was a long, but interesting, drive. Tomorrow we leave for two nights in a tented camp in the Sahara Desert. I am both excited for a new adventure and anxious about how hot it will be-at least 100 degrees.