This morning we said good-bye to Taormina and took the train two hours south to Siracusa, another beautiful Sicilian town on the Ionian Sea.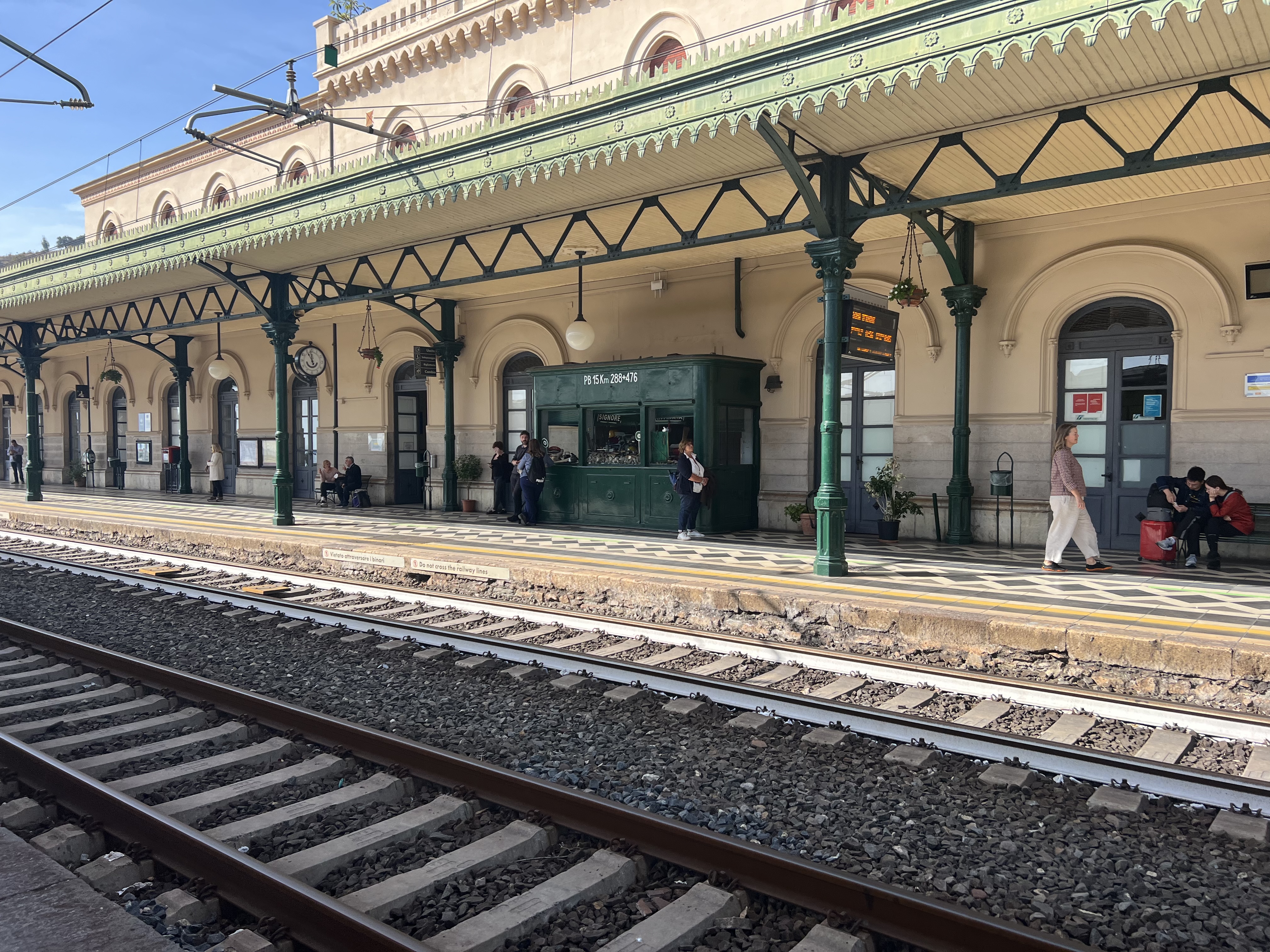 After arriving in Siracusa, we walked about thirty minutes from the train station to our apartment in Ortigia, the historic center of Siracusa.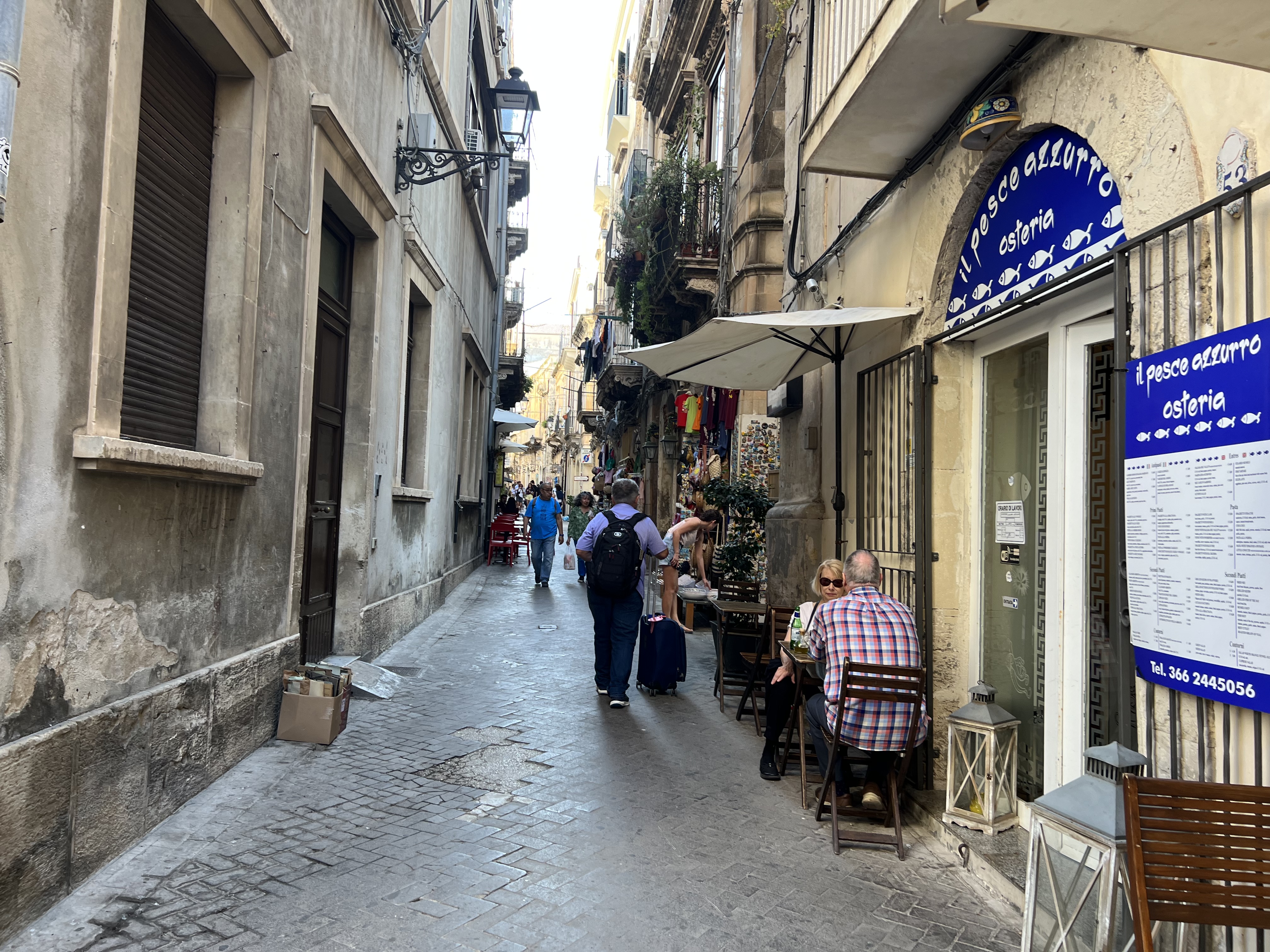 Along the way I noticed a "Cannabis Light" vending machine. In Italy cannabis is only legal for medical uses, so it was a bit of a mystery.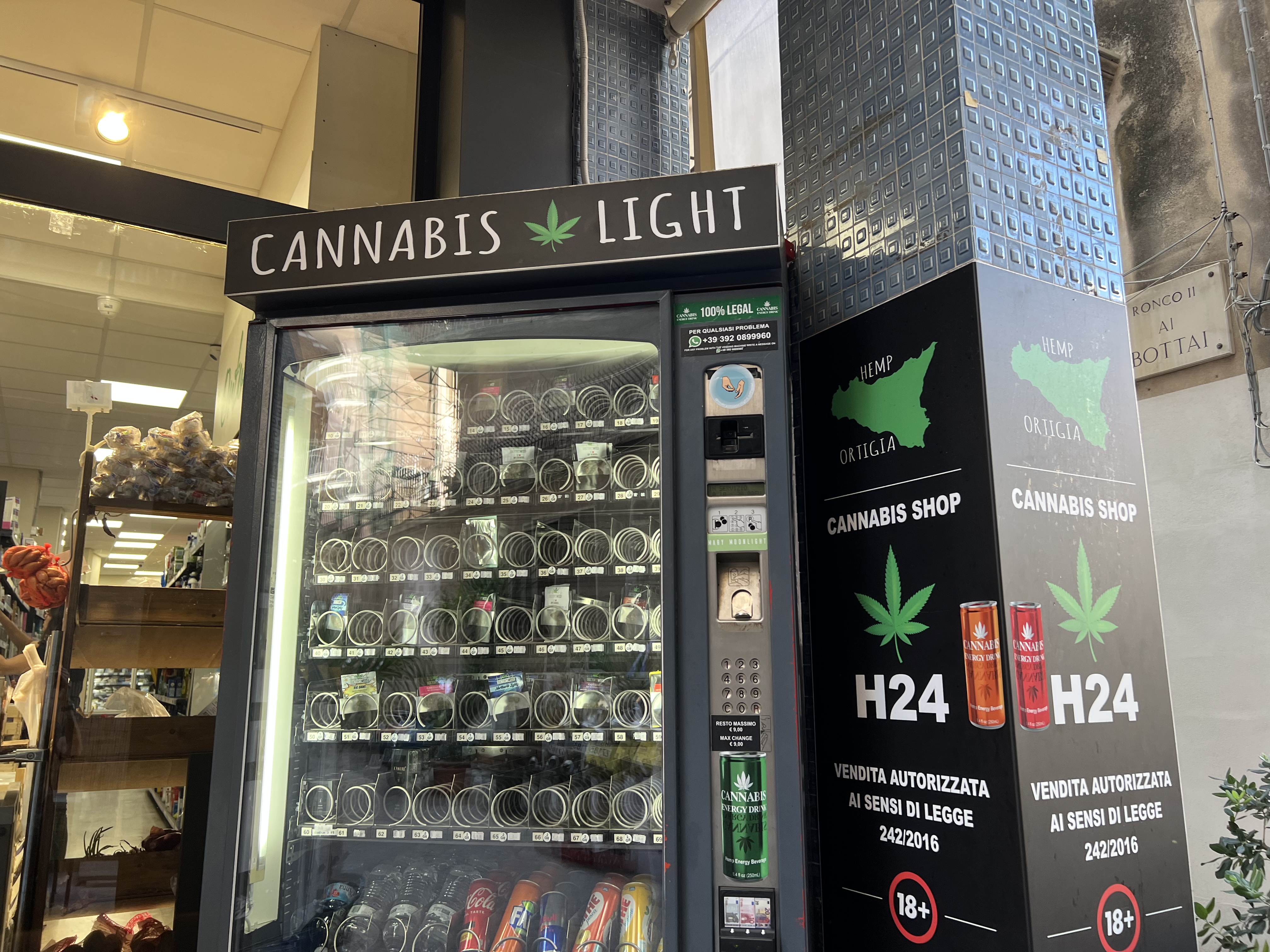 Our Siracusa Home
We found the address, rang the bell and waited for our hosts to answer. The first thing I noticed about our new neighborhood was the beautiful 17th century church across the narrow road.
Fausta and Elio (he is named for the Greek god of the sun), our hosts, welcomed us into their unique and a bit magical world. They live in, run a small publishing company and rent seven holiday apartments in the five-floor building they own in the center of Ortigia.
More than sixty antique typewriters from their collection are in every room of the building. They named each of their seven apartments after a typewriter. Our apartment is the "Royal", and an old Royal typewriter sits on a table in our living room.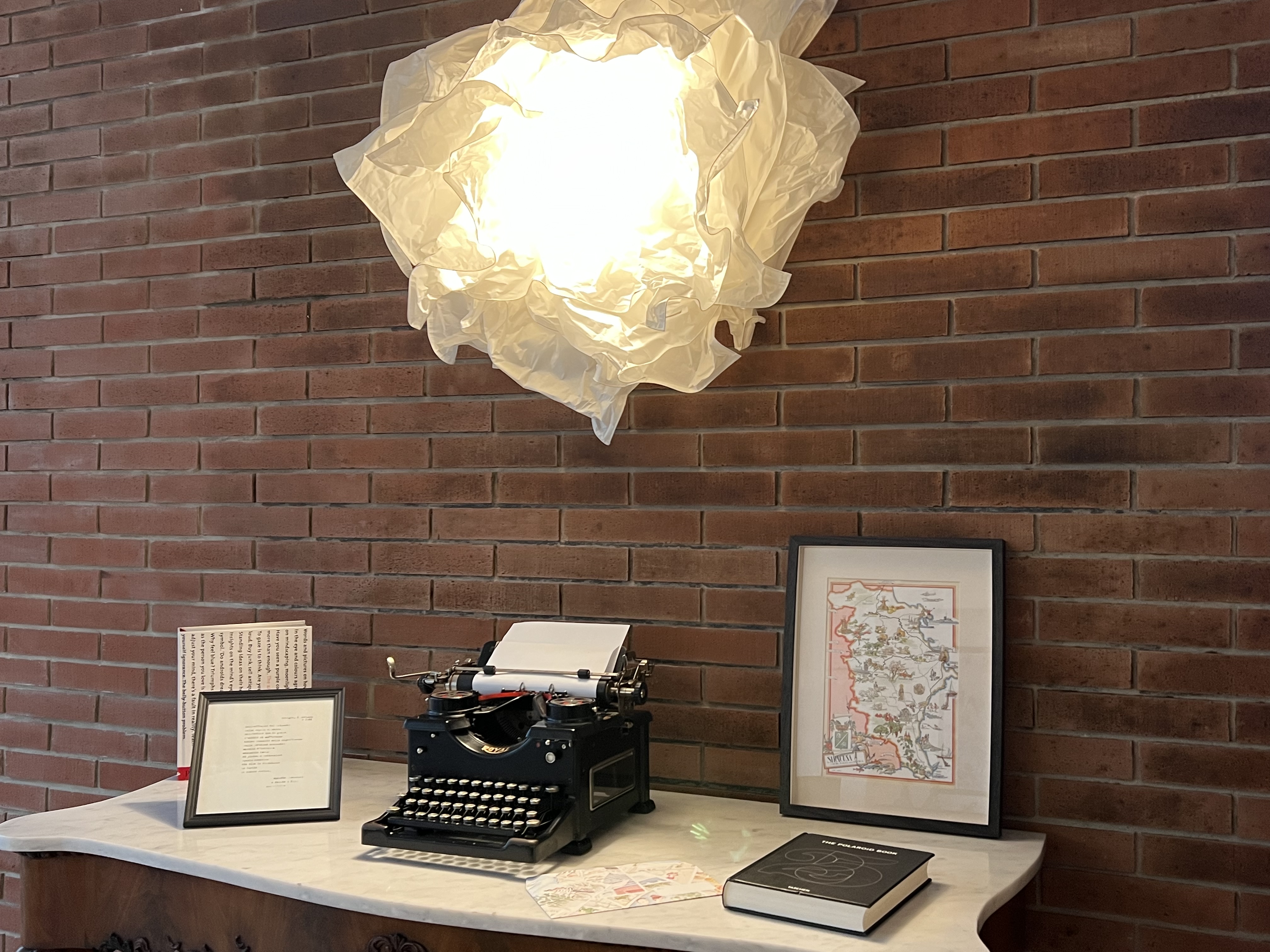 They gave us a little olive oil soap typewriter for a welcome gift.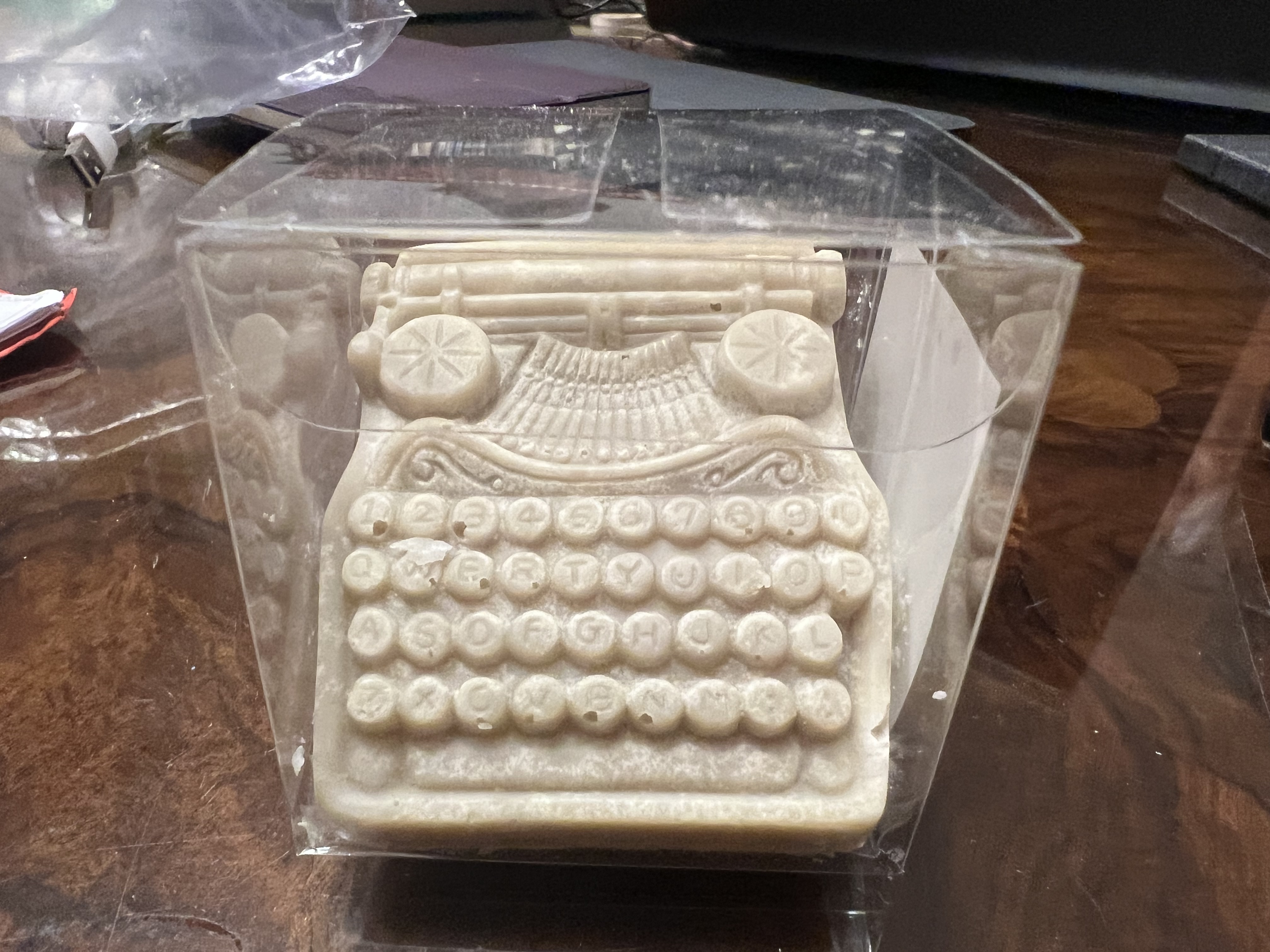 Their love of the printed word is evident in our apartment. Beautifully displayed books, book-themed light fixtures, and throw pillows representing different classic books create an enchanted, literary space.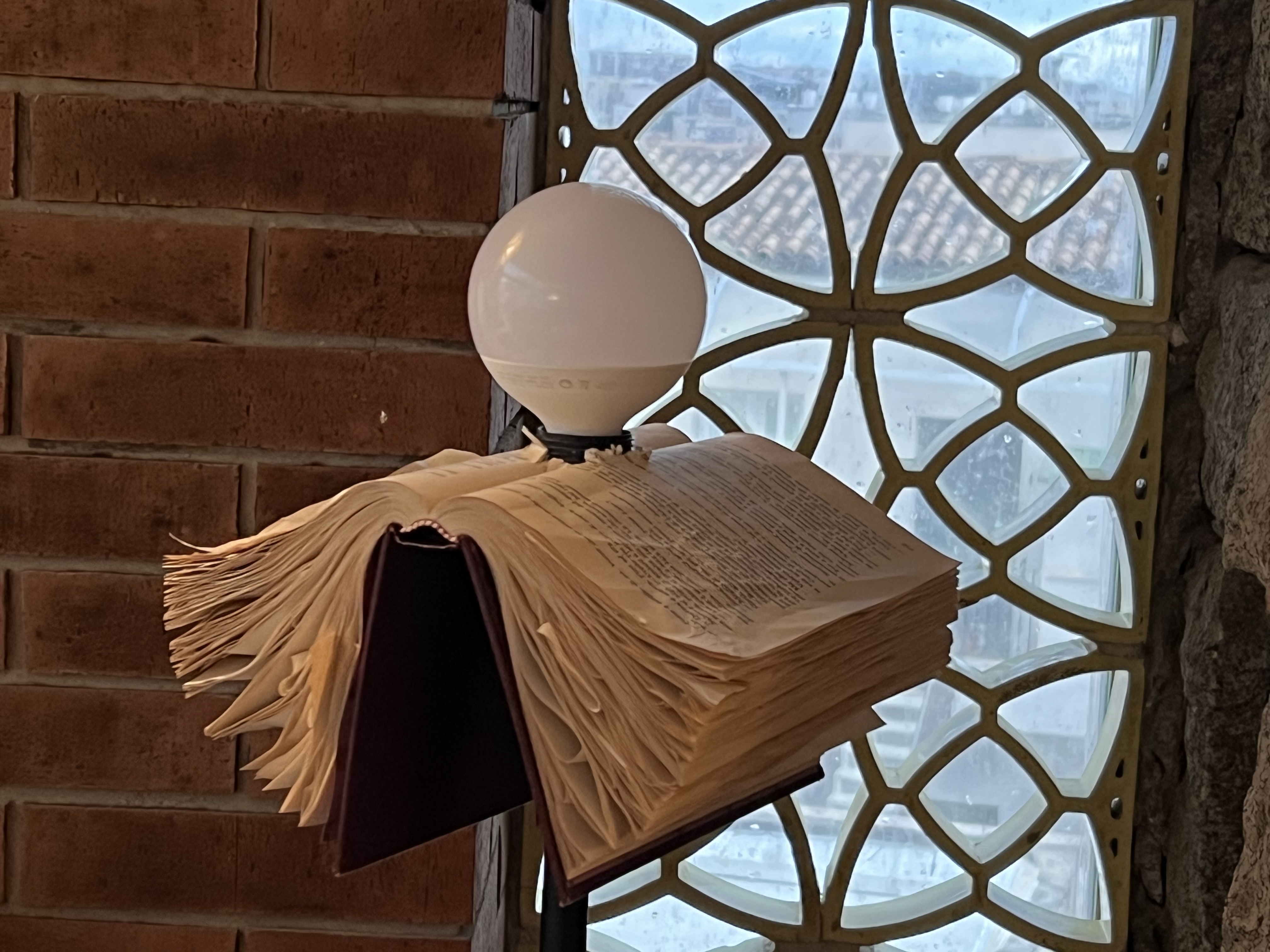 Fausta showed us their library in the building, and gave us a key so we could enjoy it while staying here.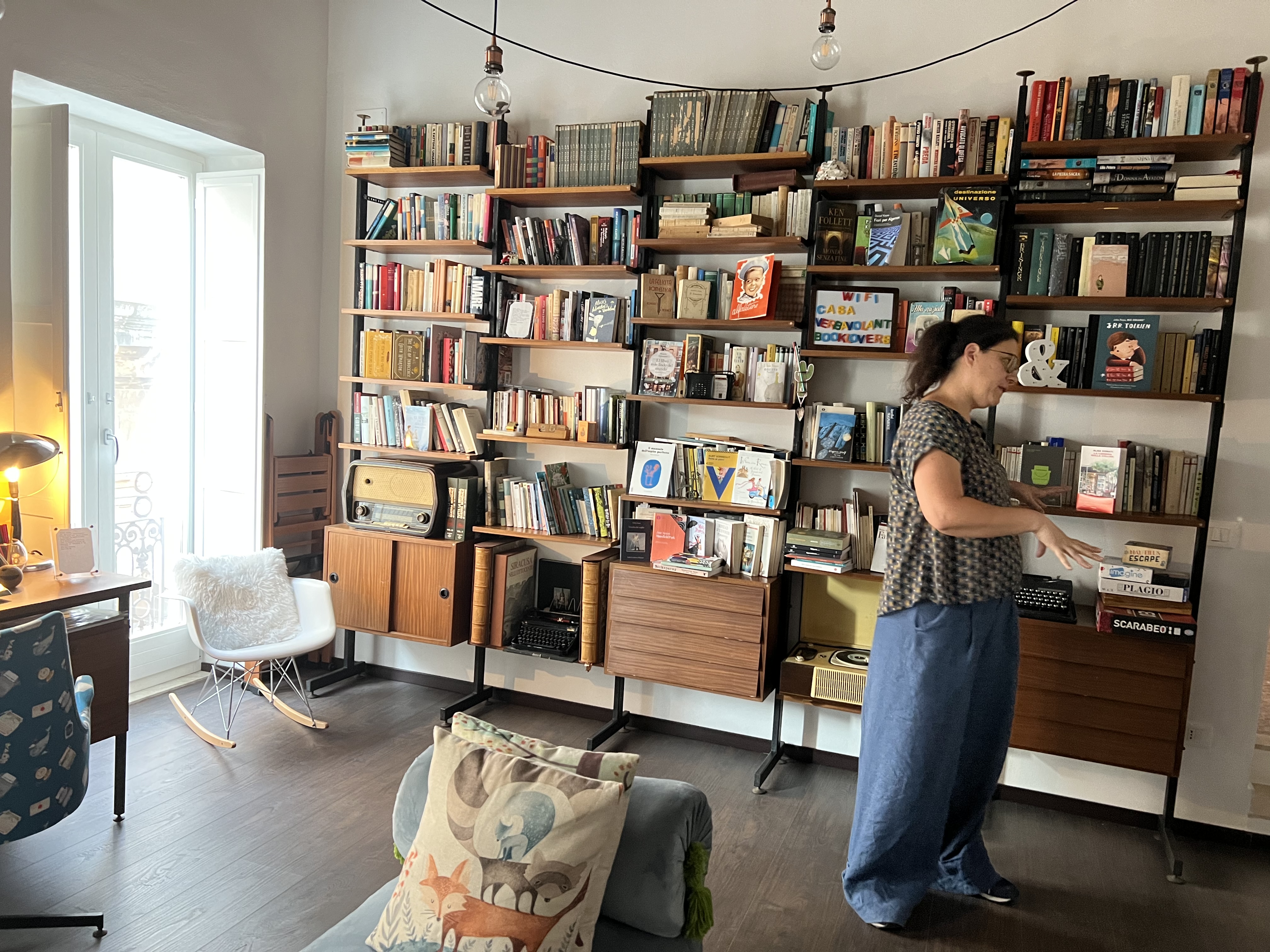 Elio grew up in this building and told us many interesting stories about its history. Our apartment is in part of the building that was bombed during WWII. He remembers being wakened every morning by the church bells across from our terrace. Lucky for us they no longer ring.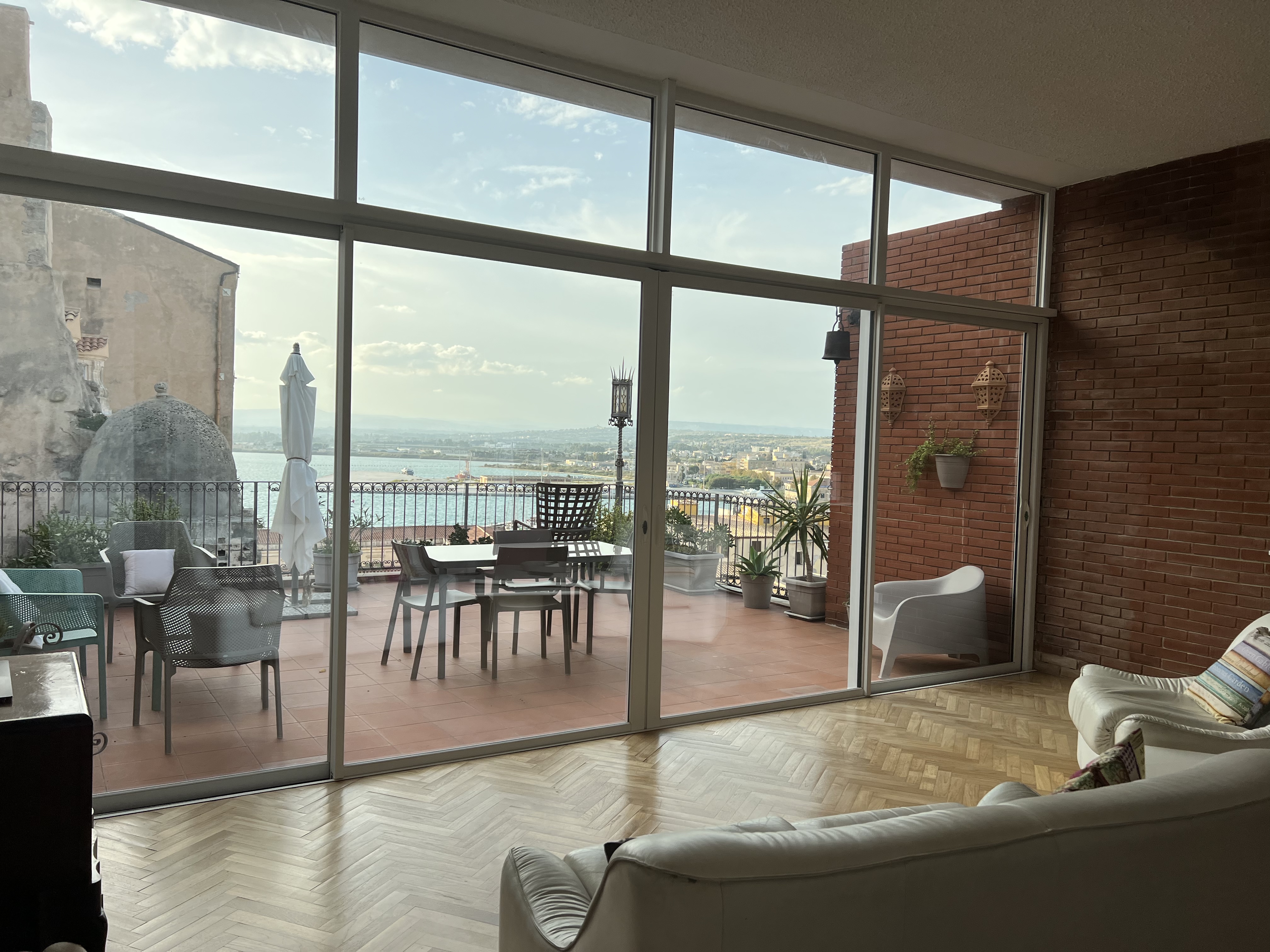 We enjoyed a late lunch of bread, wine, cheese and prosciutto on our terrace. An accordion player and two singers on the steps of the church below entertained us with their lively Sicilian music.
Our time in Siracusa is off to a great start.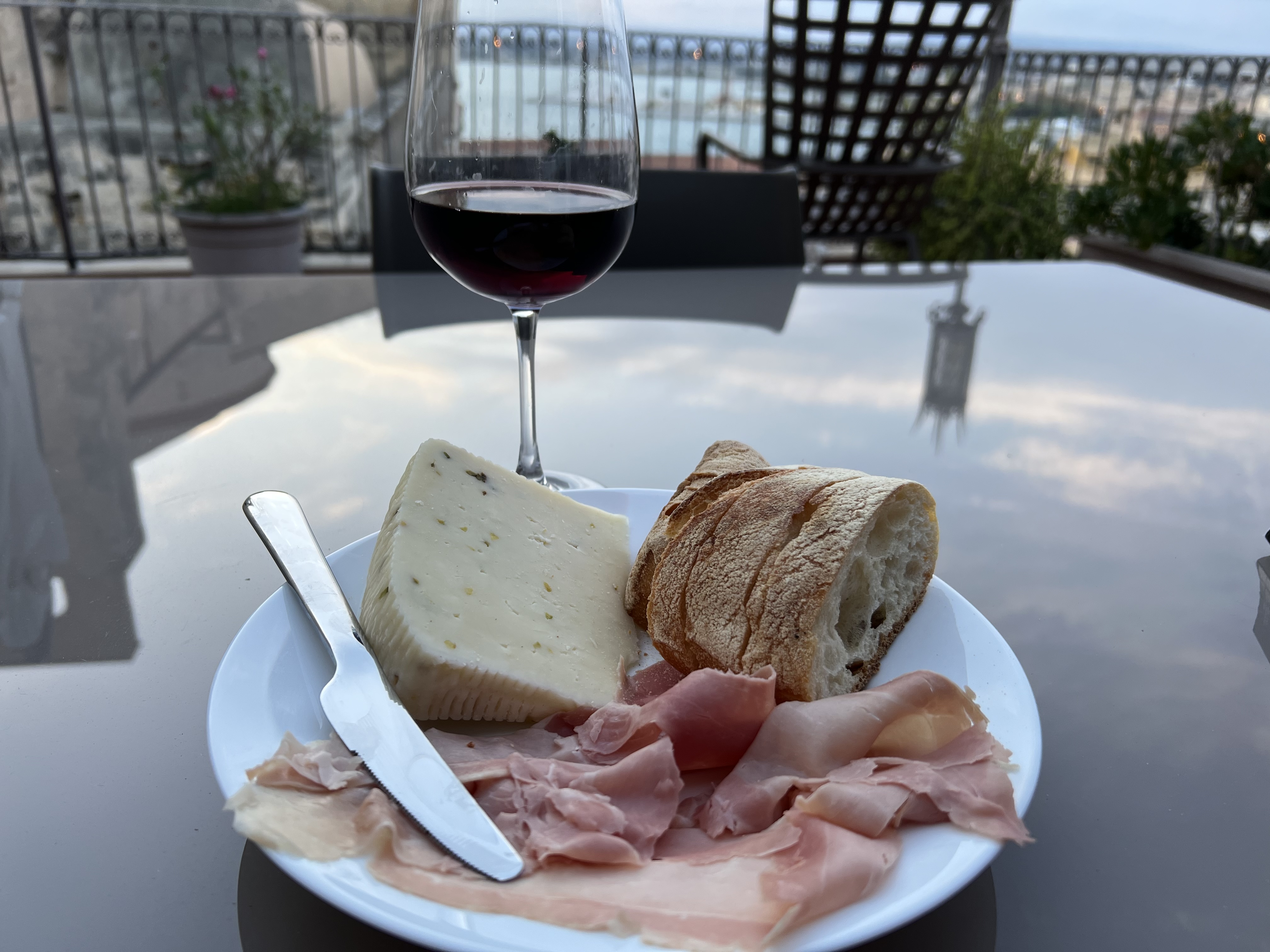 Dinner
We had a delightful dinner at Casa Trimarchi, located on a totally charming little side street.
The restaurant owns a farm that supplies all the produce they use.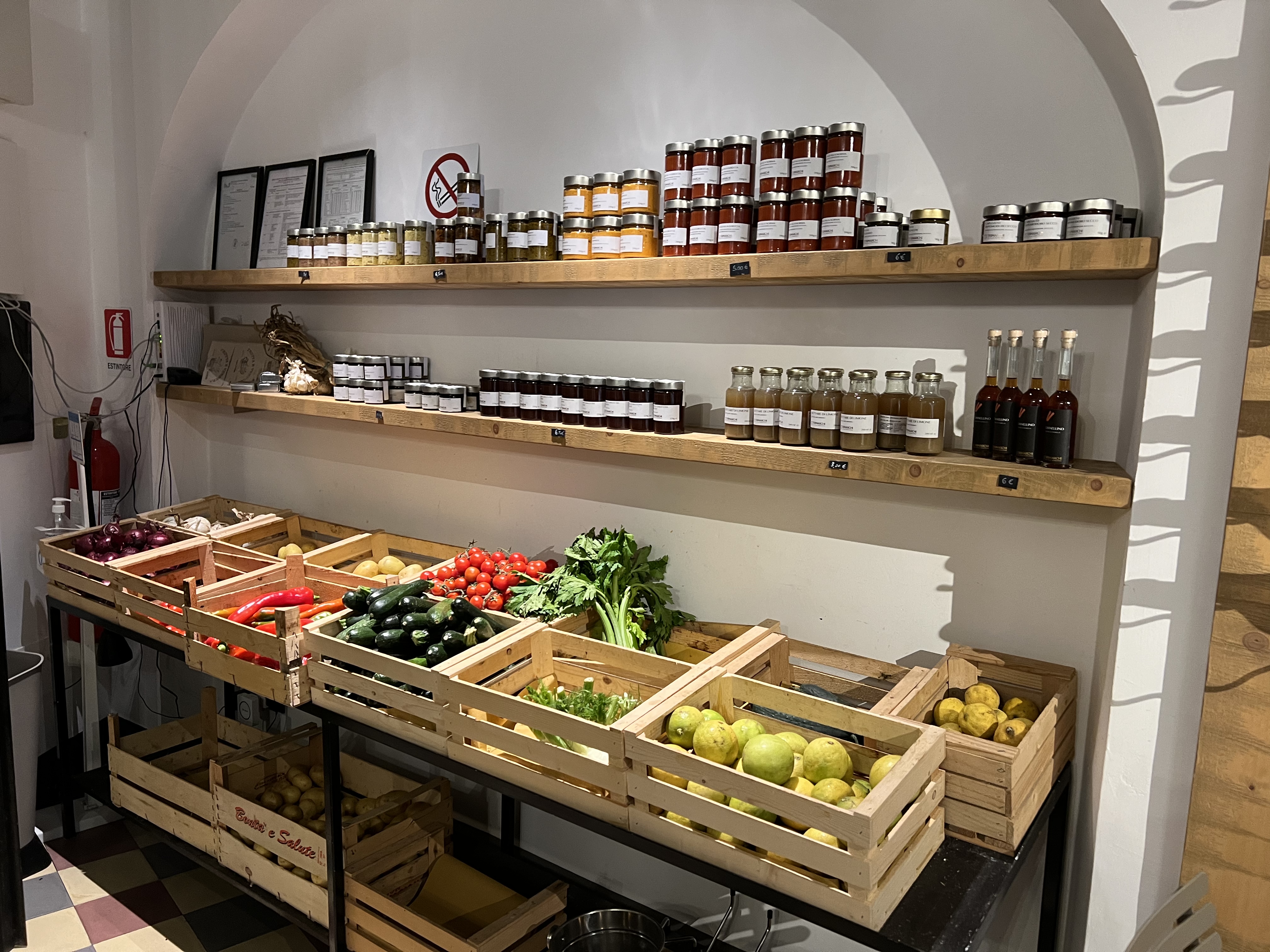 My homemade pasta with pistachio pesto, tomatoes and almonds was perfetto! I see a return visit in our future.