The best way to see a new place is through the eyes of someone who lives there. Since our Locafy walking tour in Bari showed us the area through the eyes of a local, we decided to book another tour with them in Ortigia, the historic district of Siracusa. Great decision!
We agreed to meet our guide at the Temple of Apollo, an ancient ruin dating from the sixth century BC. It is one of the most important ancient Greek monuments in Ortigia.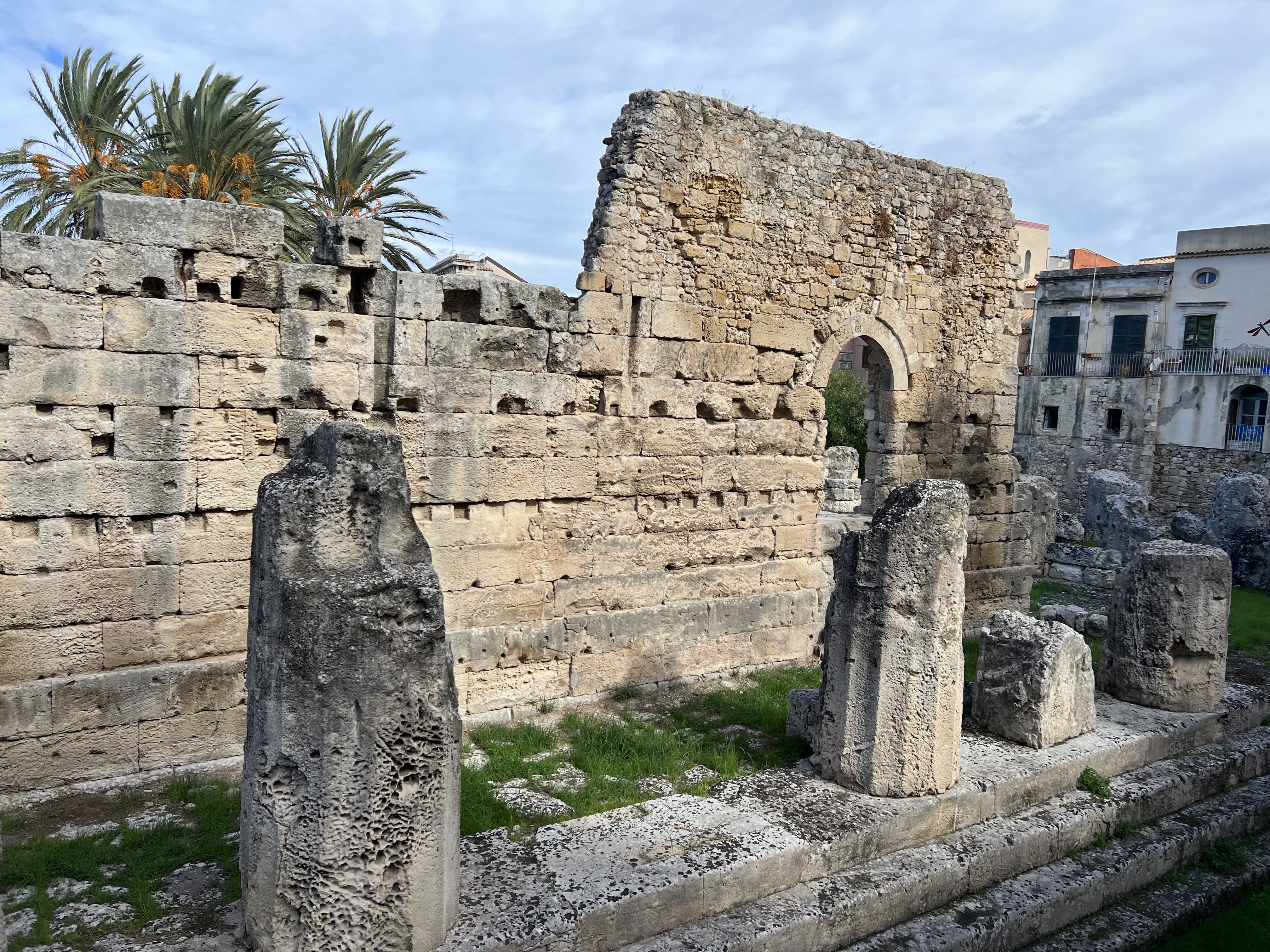 Market
Before our tour, we visited the nearby market and loved seeing the beautiful produce, spices, fish and special foods. I wanted to fill a shopping basket and go home and cook.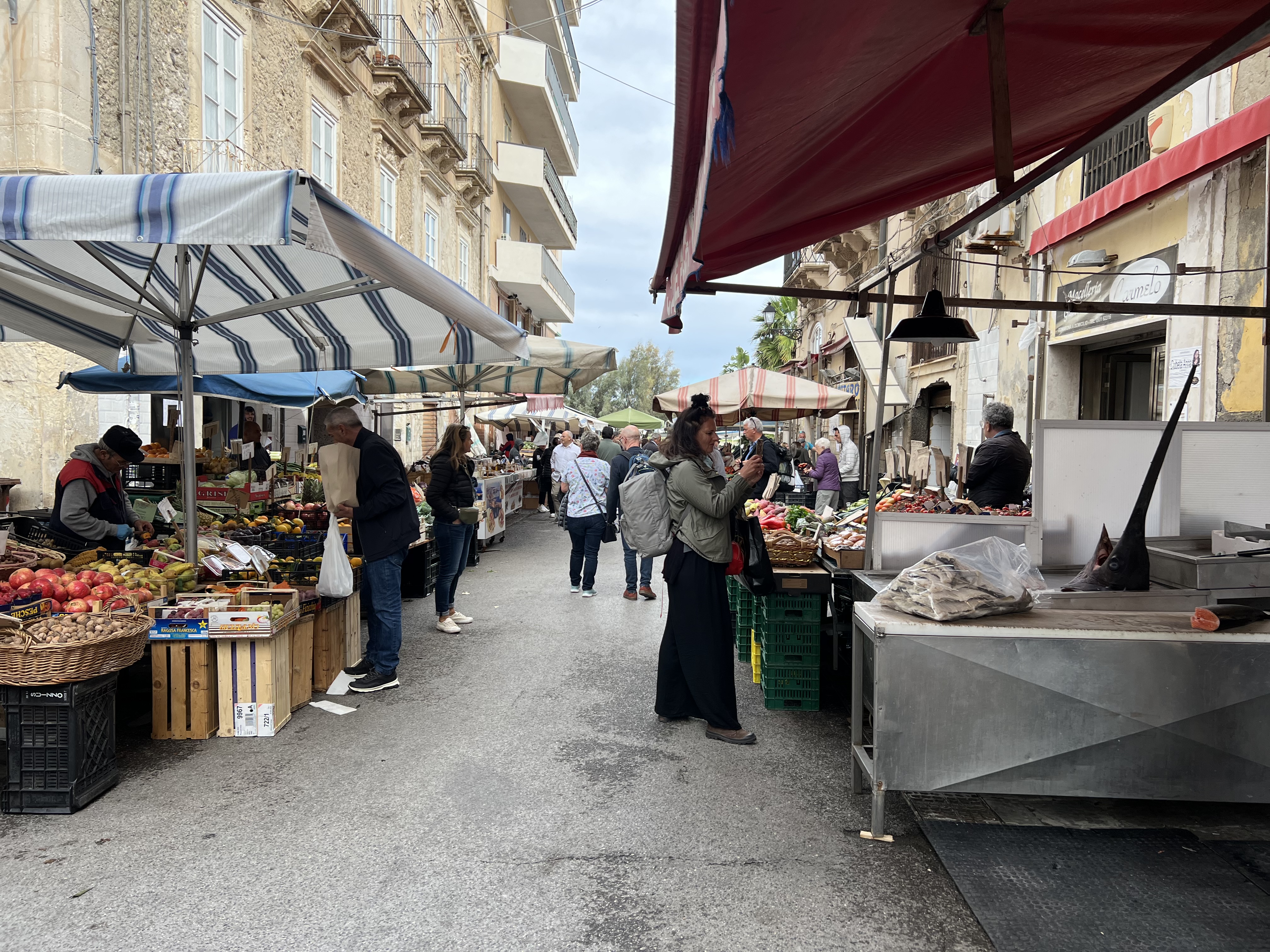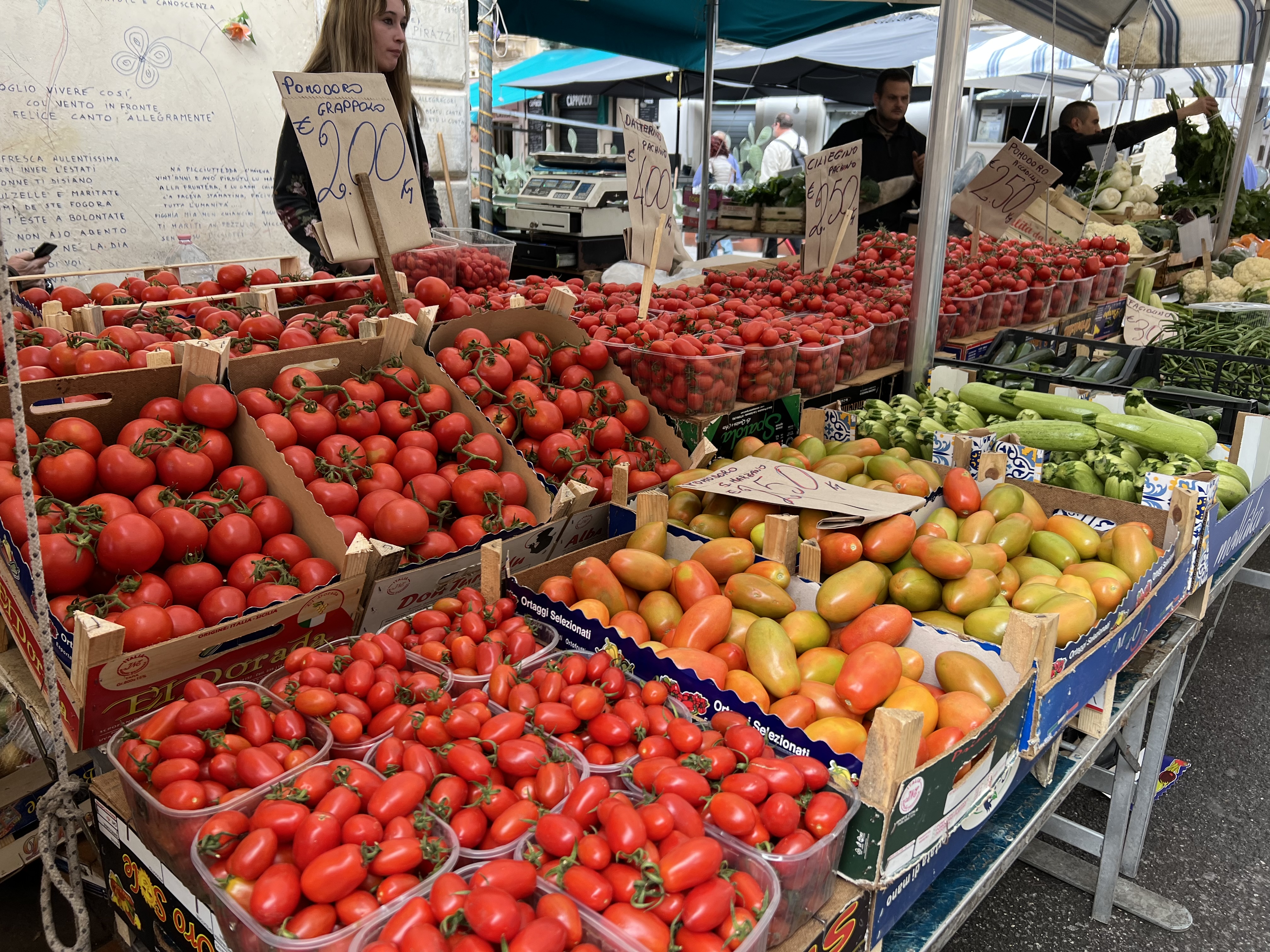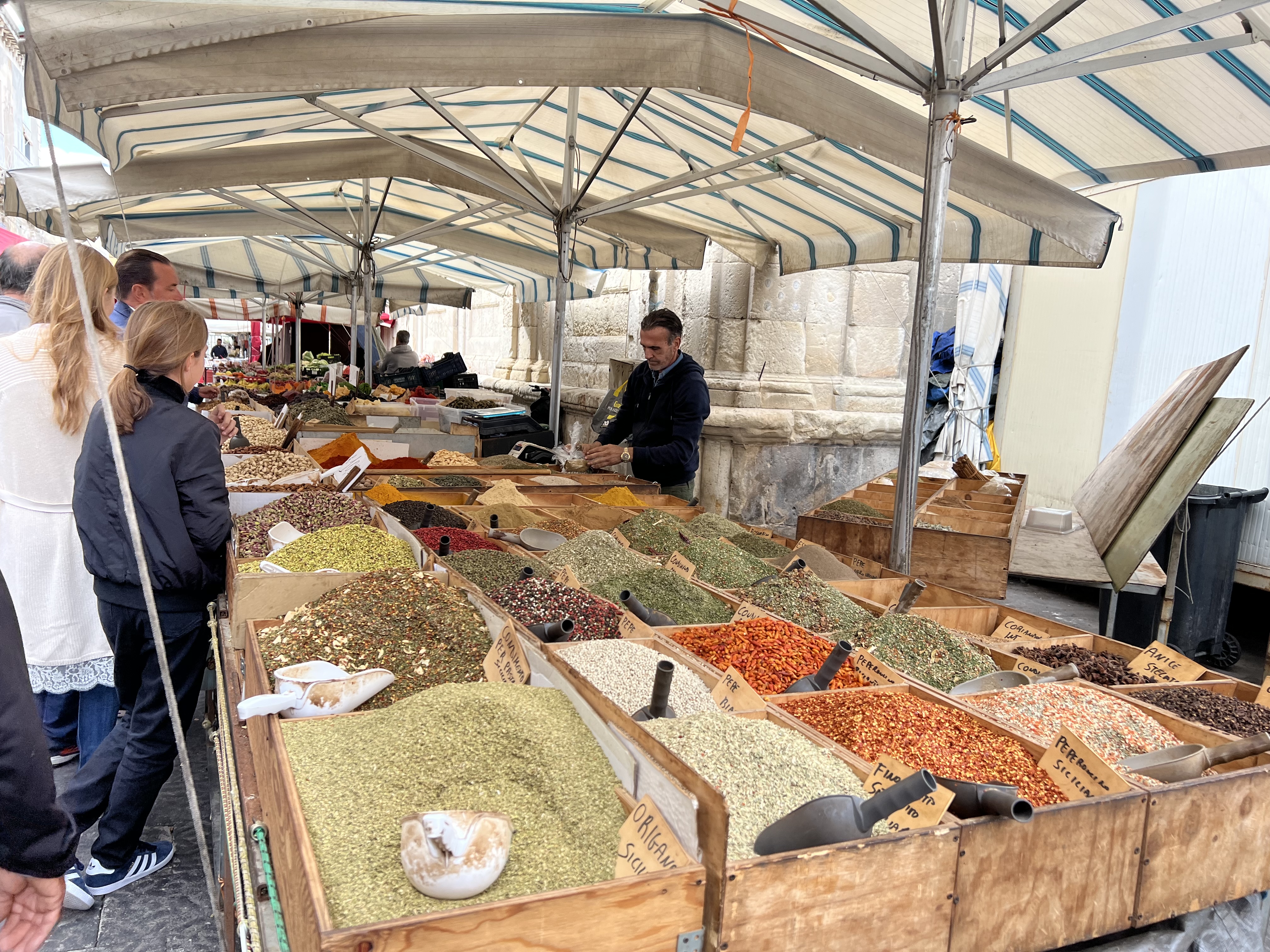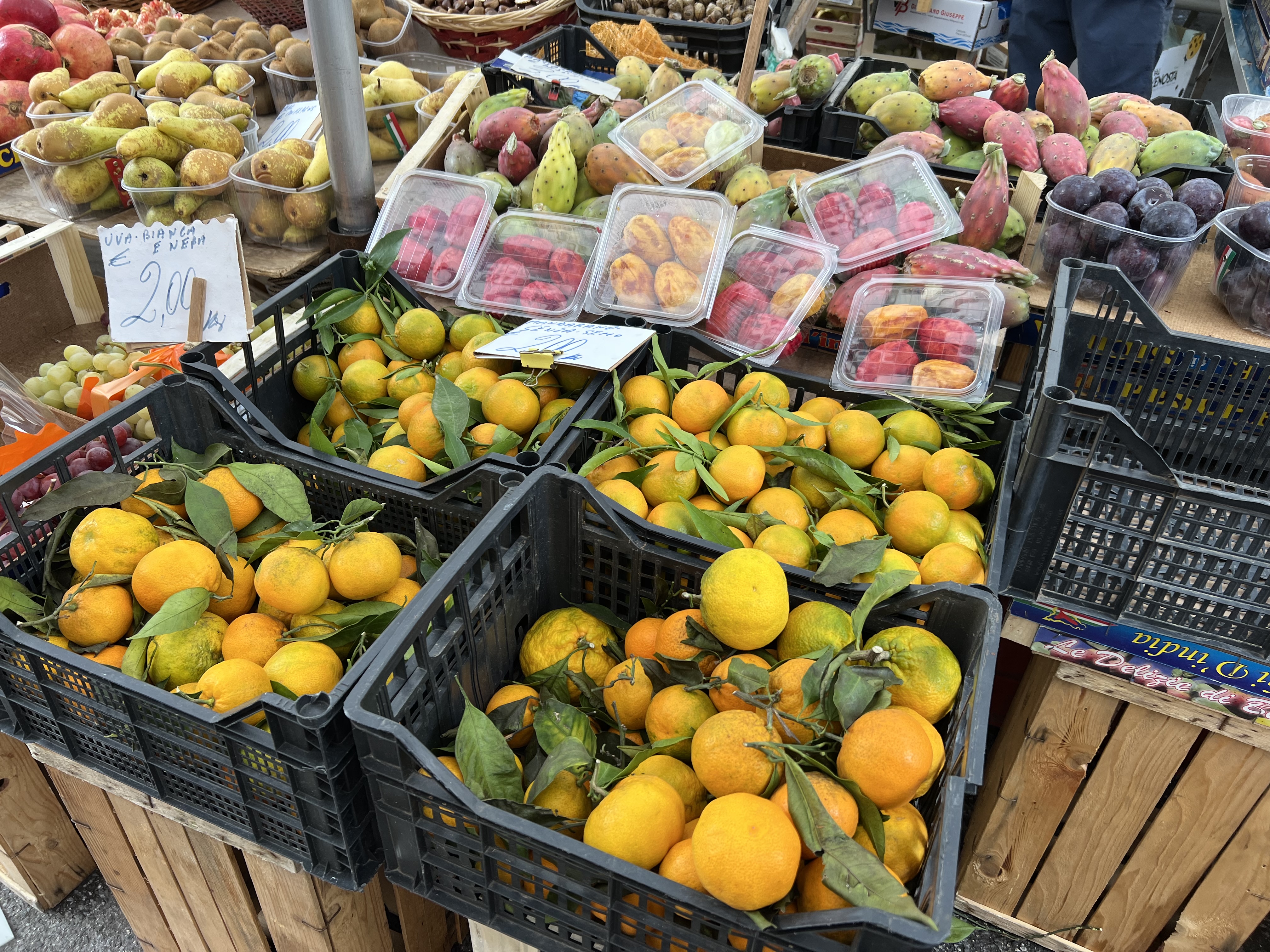 Touring With Pelin
After the market we met Pelin (Instagram: @pelins_world_sicily), our Locafy guide. She was delightful and gave us a true insider's tour of Ortigia. We met people and visited places we would have missed if we had been on our own.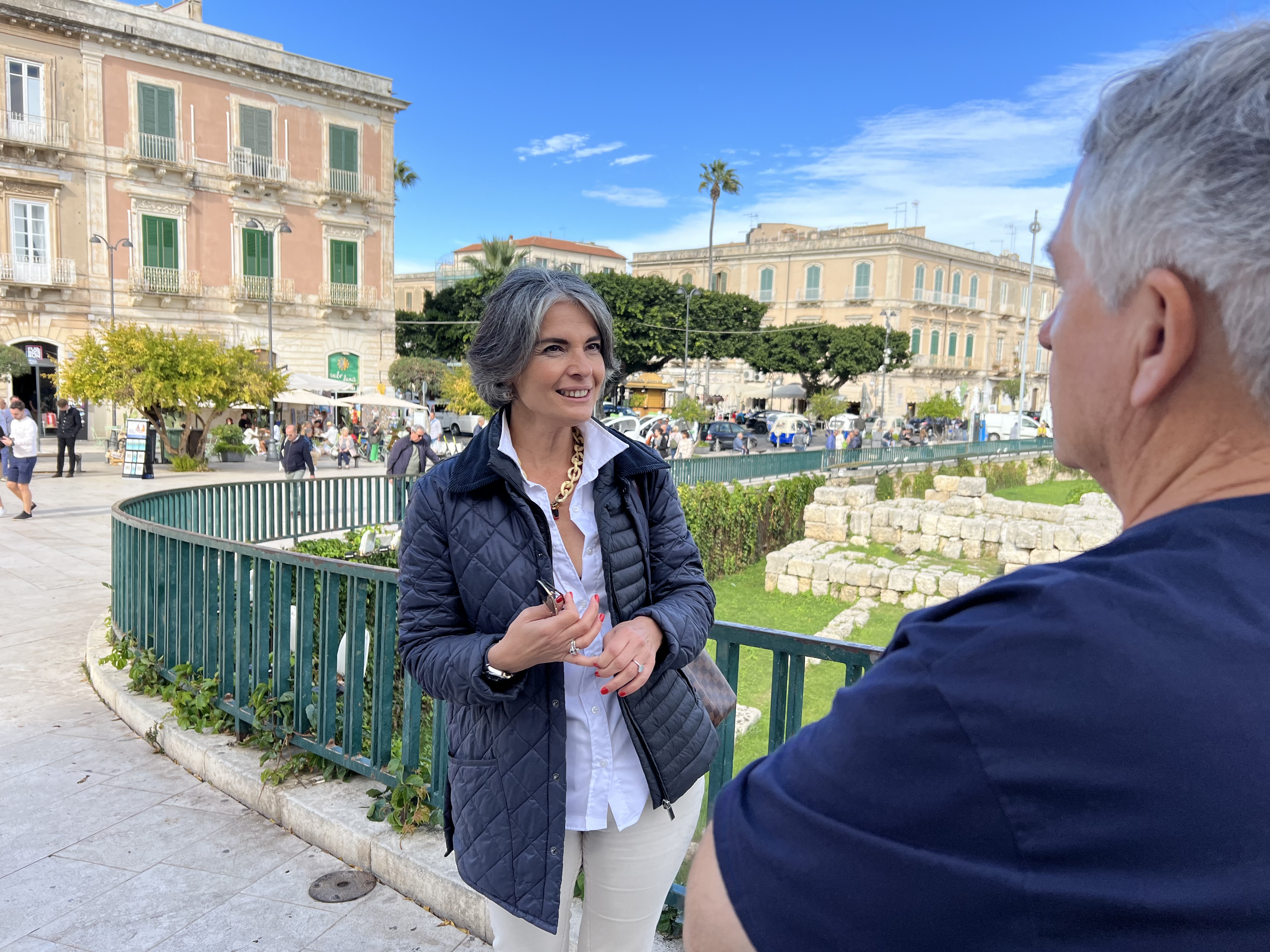 When Pelin shared that she had breast cancer four years ago, she and I immediately bonded over being fellow breast cancer survivors.
As we stopped along a small street, Pelin said she had a hidden treasure to show us. Moving a potted plant aside, she revealed a lovely little painting tucked in an alcove.The artist had painted numerous "little gifts" that he placed around Ortigia.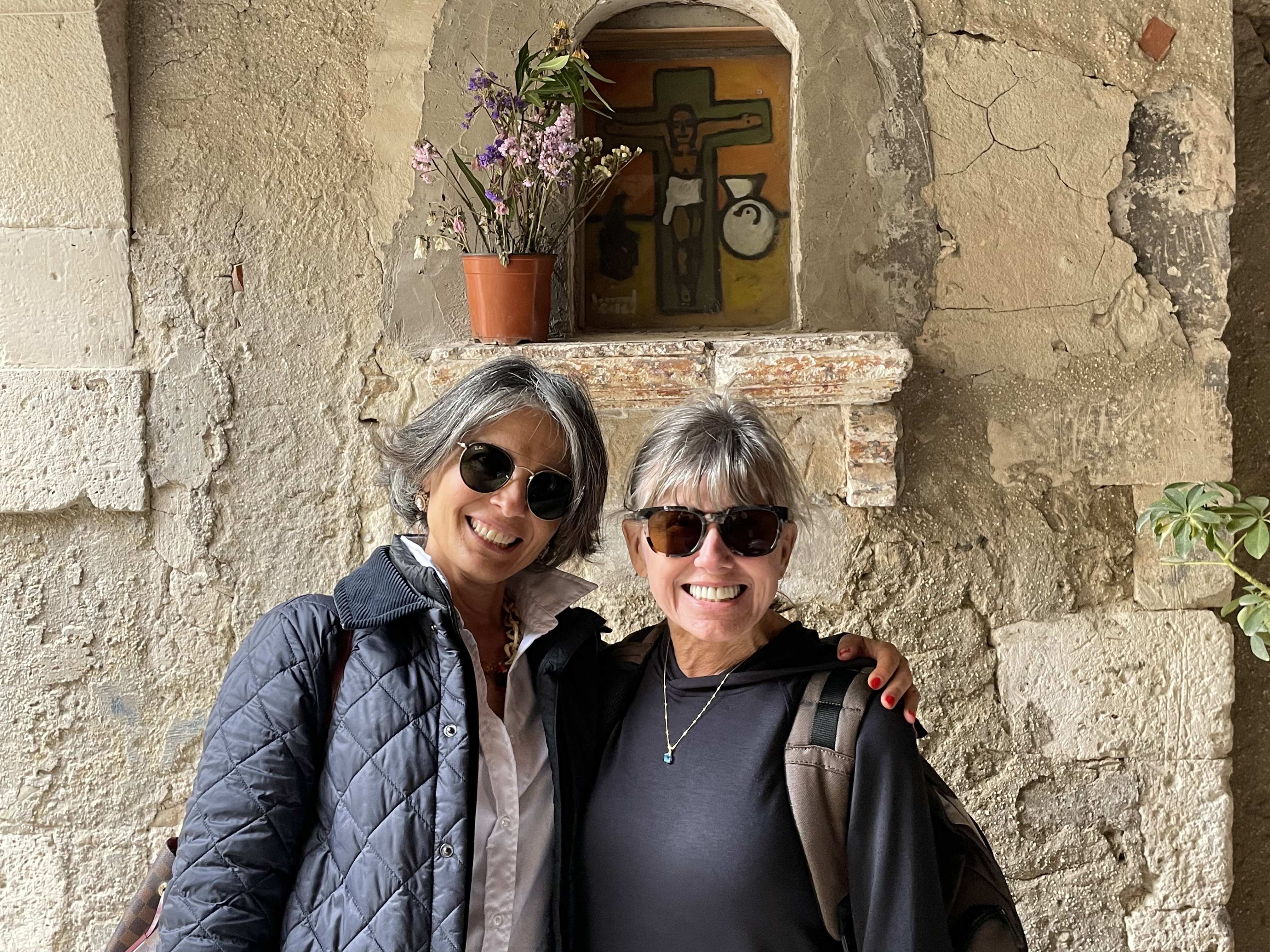 We visited artisan shops that made environmentally responsible clothing, ceramics and home decor.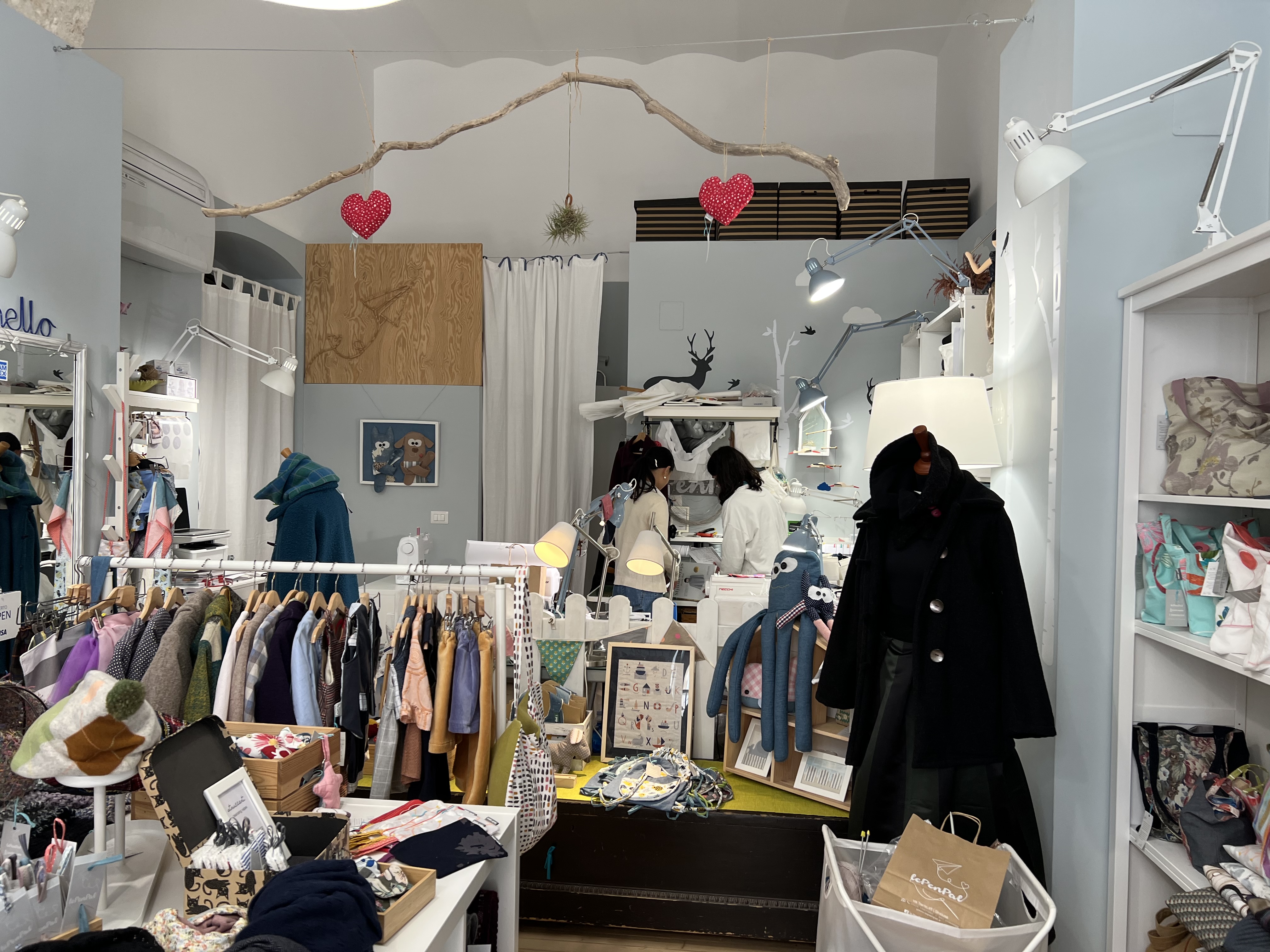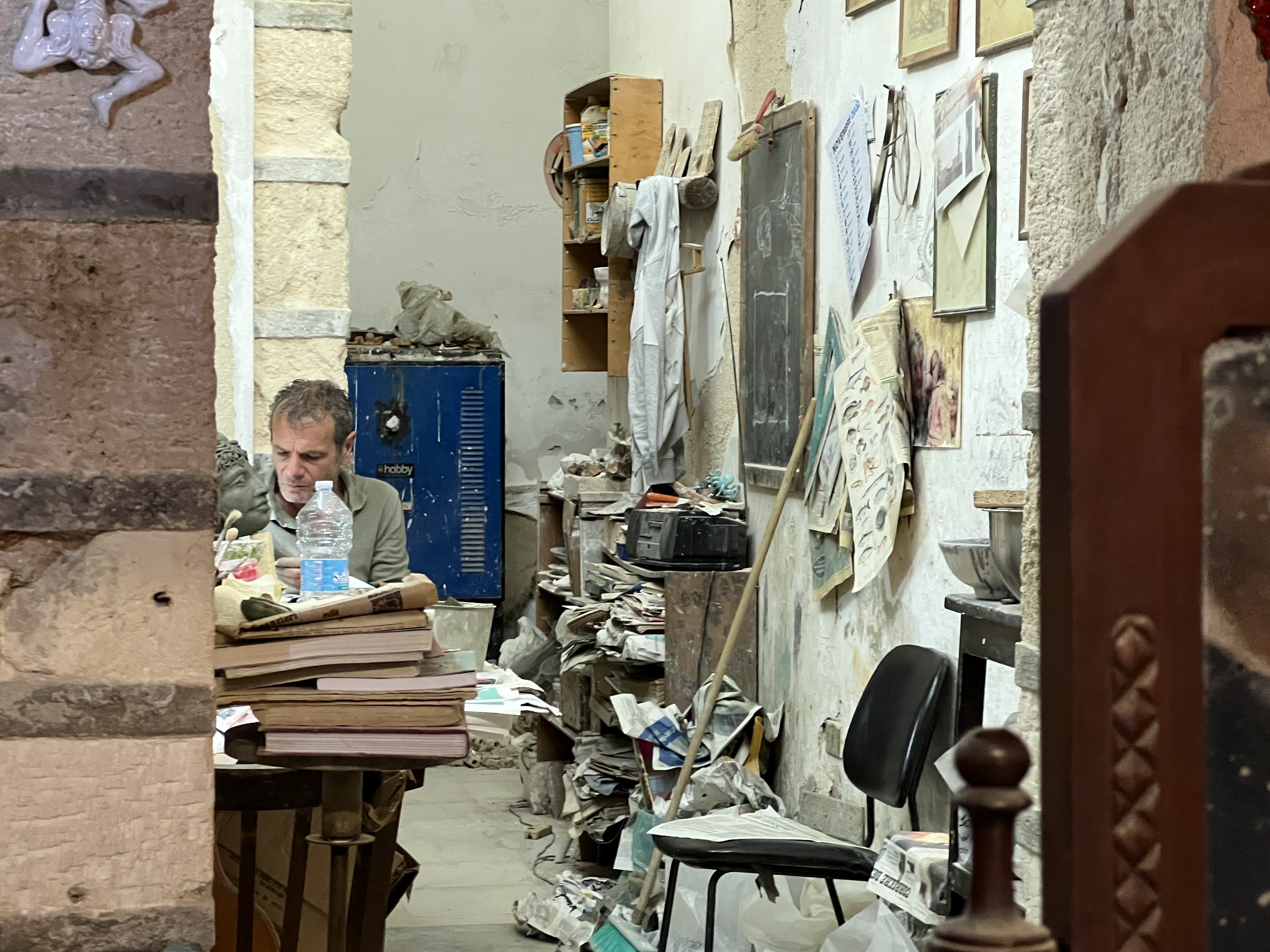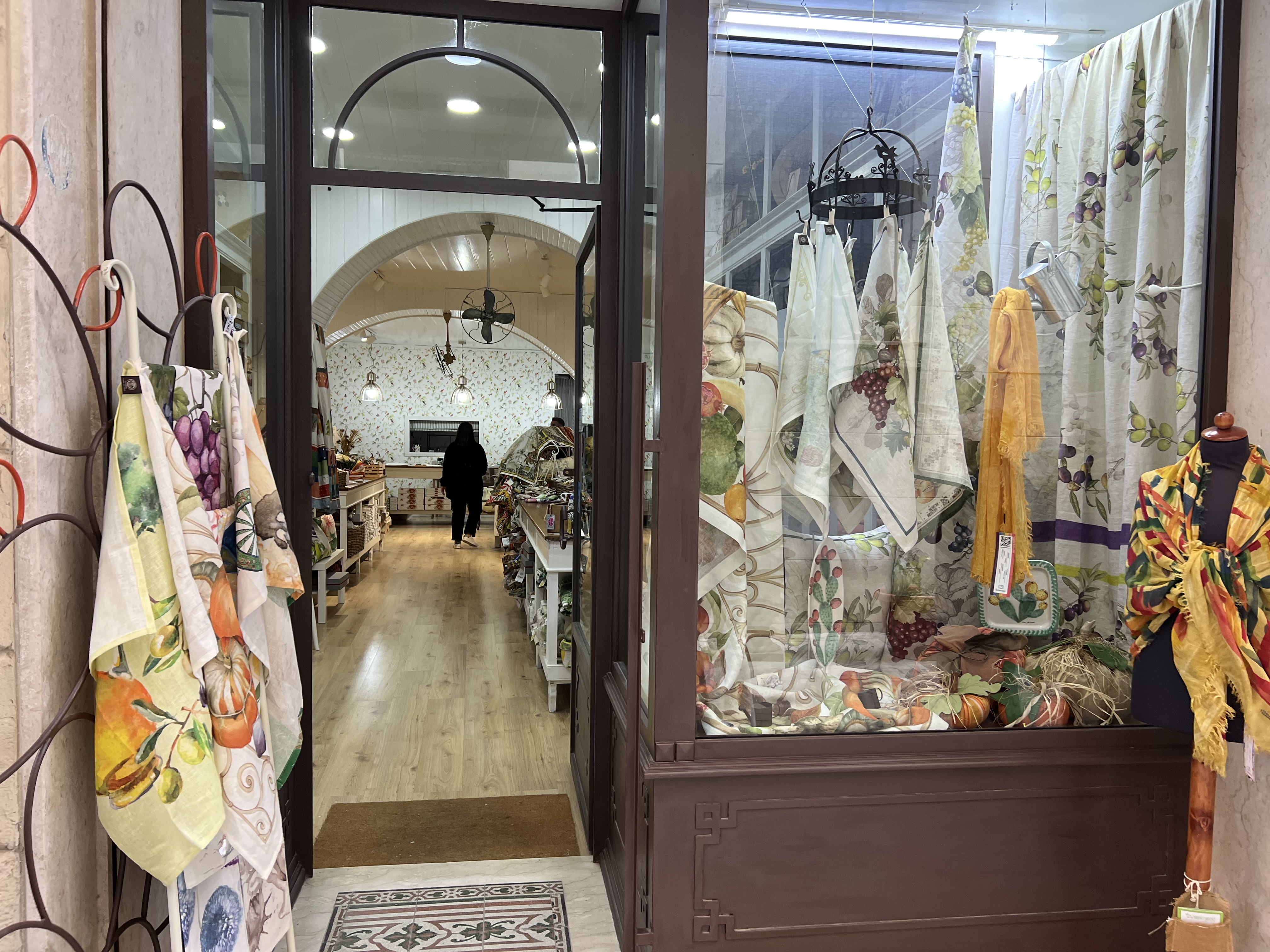 Pelin has cultivated relationships with many artists and creators in the area and was a great source of information about their backgrounds. We met some interesting, creative people such as the man who operated a quirky little beer and vinyl shop.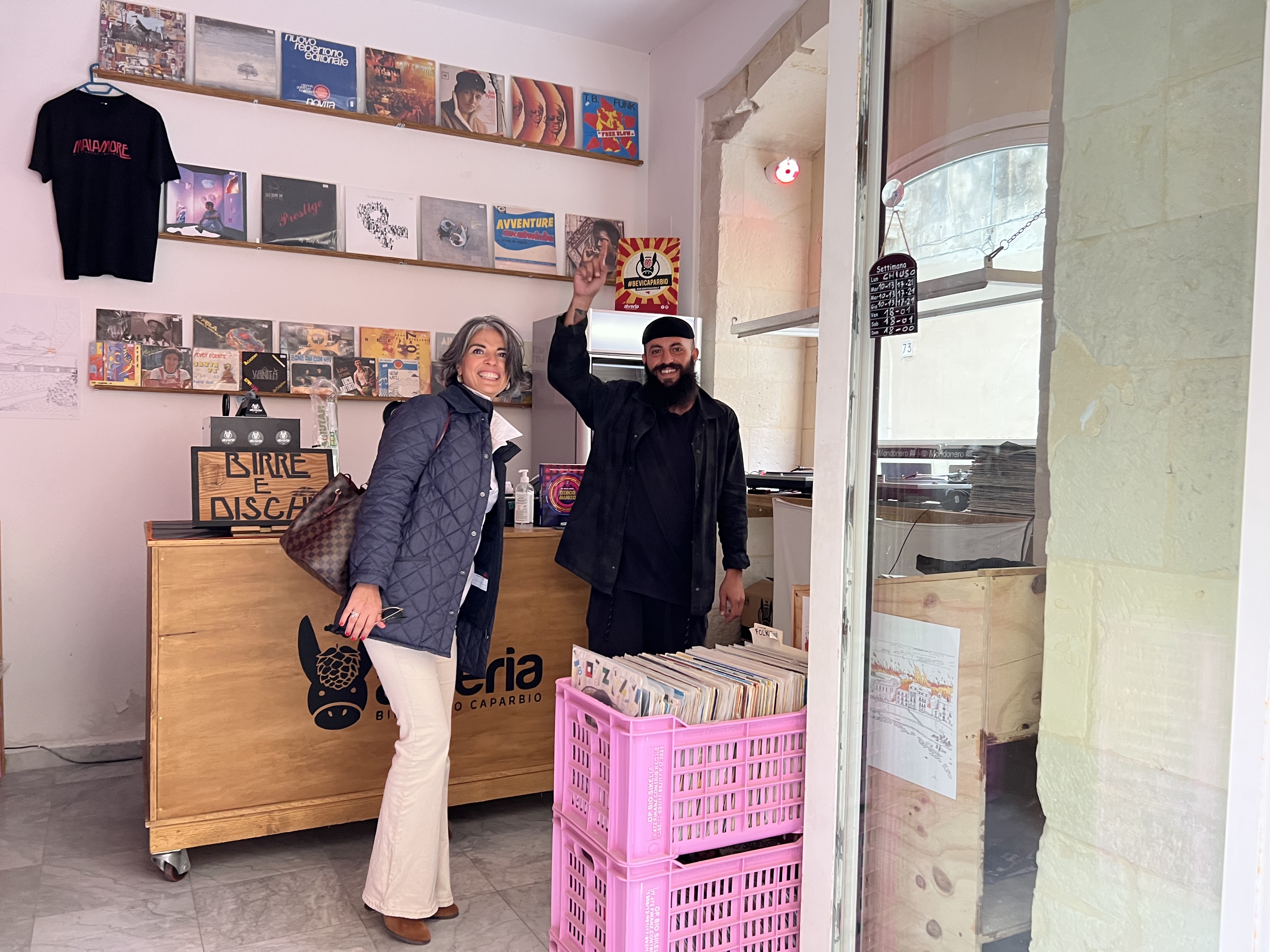 The Road Less Traveled
Exploring little-known side roads is a benefit of touring with a local. Pelin took us to areas where locals lived in centuries-old homes. Because it is challenging and expensive to maintain such old homes, some of them had installed reinforcements to support the walls and keep them straight.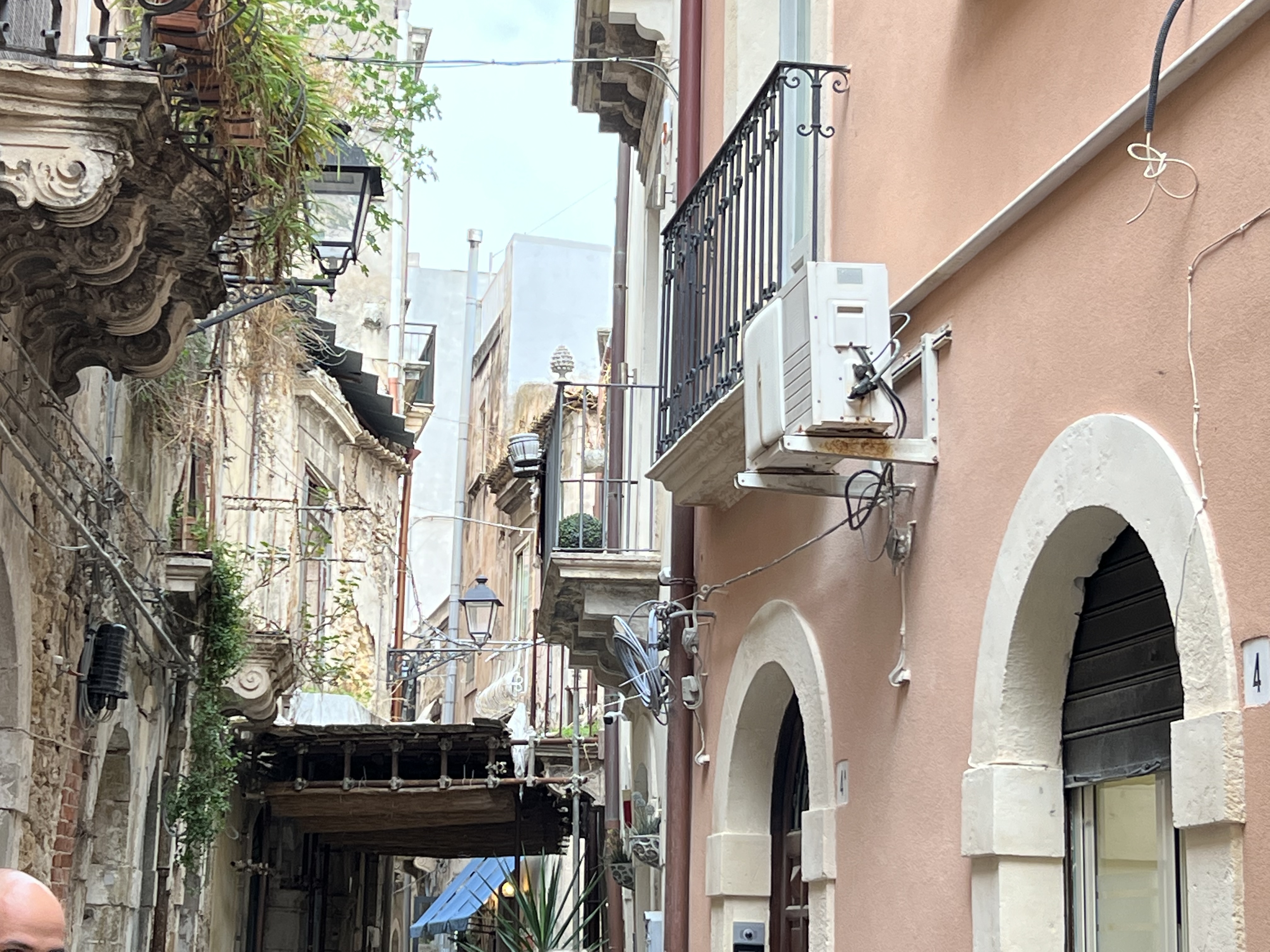 We saw great examples of Sicilians' love of plants and flowers when we visited beautiful little common spaces shared by the apartments that surrounded them. In one especially lush space, we saw stage props from the Greek tragedies that are performed every year at the Greek Theater.
Sharing Cultures
I love discovering how people in other countries live. The more I learn about different ways of living, the more I realize how alike we are.
When we visited the Church of San Filippo Apostolo, a Catholic church built in 1743, I was surprised to learn that it was built on the site of a former Jewish Synagogue. Before the church was built, Siracusa was one of the first cities in eastern Sicily to welcome Jews. But the situation changed in the late 15th century when Spain, which ruled Sicily at the time, expelled the Jews. The oldest Jewish ritual baths in Europe are preserved underneath the church. Unfortunately, we will be gone before they next open for a visit.
Talking about what happened here led us to other discussions about inequality. One topic led to another as we walked the little Ortigia side streets. The three of us could have talked all afternoon.
Late Great Lunch
Thanks to Pelin's recommendation, we ate the best lunch of our trip at La Salumeria, a second-generation deli located by the market. When we got to the deli, it was packed and we weren't sure how to get a table. Magically, Pelin appeared, introduced us to the owner who did not speak English, and asked him to put us on the waiting list. I was so happy we waited a bit for our table because we got to see the wonderful deli action inside.
Paul was thrilled to get one of the beautiful prosciutto, mozzarella and tomato sandwiches he had been eyeing since we got here.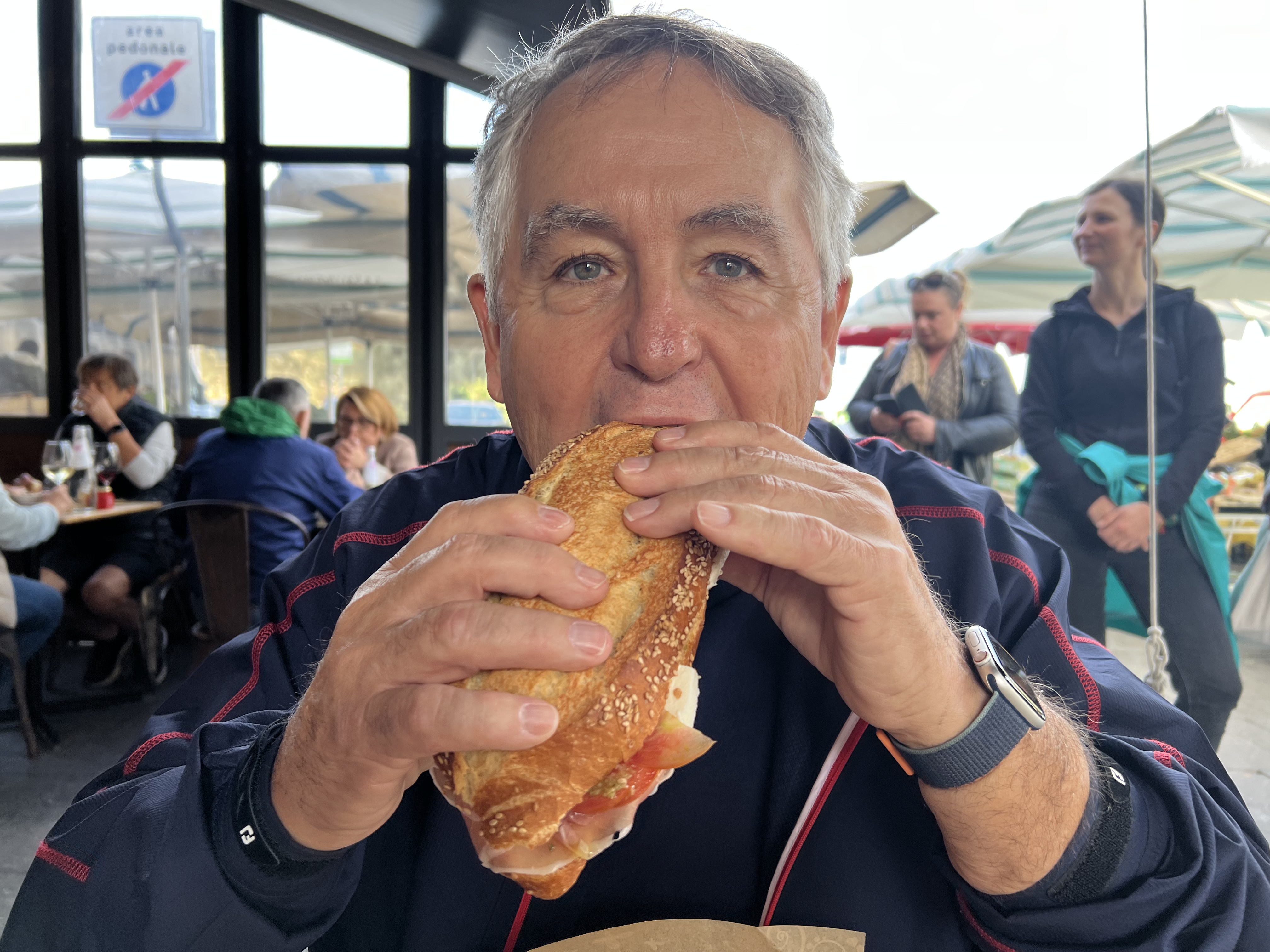 And I was in vegetarian heaven! After watching beautiful food boards go by, I was excited to see a vegetarian platter option on the menu. Once we are home, I am going to do my best to recreate some of these amazing items.