Today we said "good-bye" to Lil
le and left for Leiden, Netherlands, our home for the next two days. On the way to Leiden, we stopped in the lovely town of Mechelen, Belgium, just south of Antwerp. As we approached the square, we saw the dramatic St. Rumbold Cathedral Tower and heard the beautiful bells ringing the hour. Mechelen is the home of the Royal Carillon School, the first and largest carillon school in the world..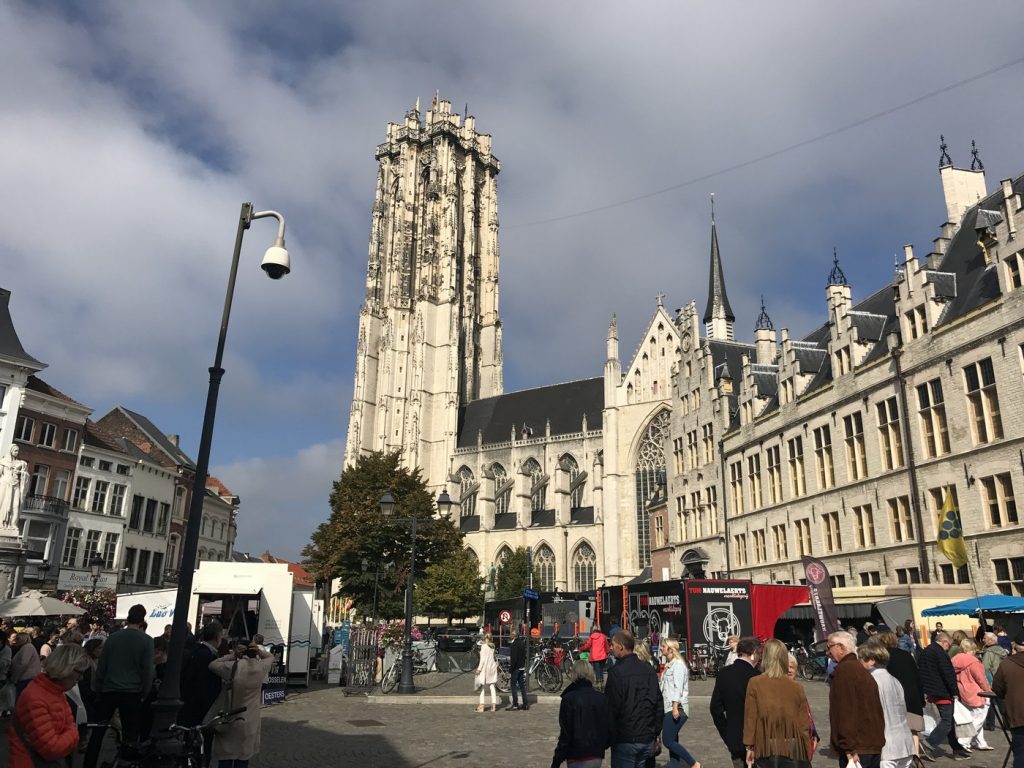 We had a great time exploring the quaint town. It was a beautiful, sunny market day. We saw some people eating this yummy looking fish at the market and decided to try some for lunch. The people next to us were also drinking a yummy looking beer with their fish, so we got some of that as well.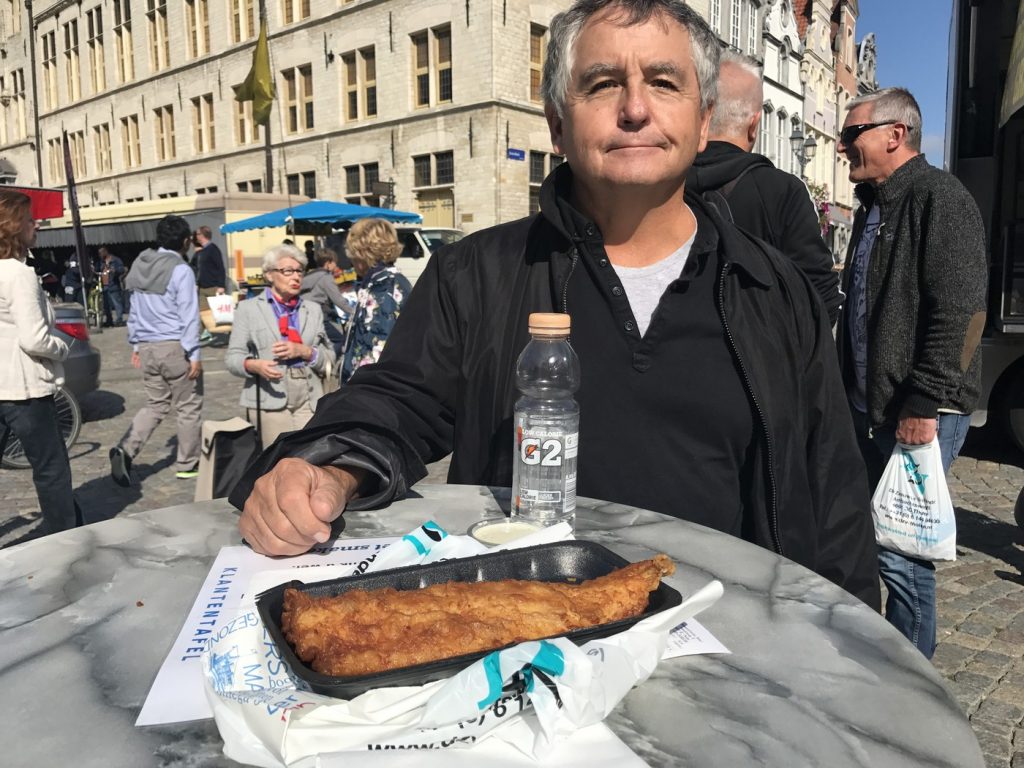 The most delightful young man helped us choose cheese from his choices of young, old, older and oldest.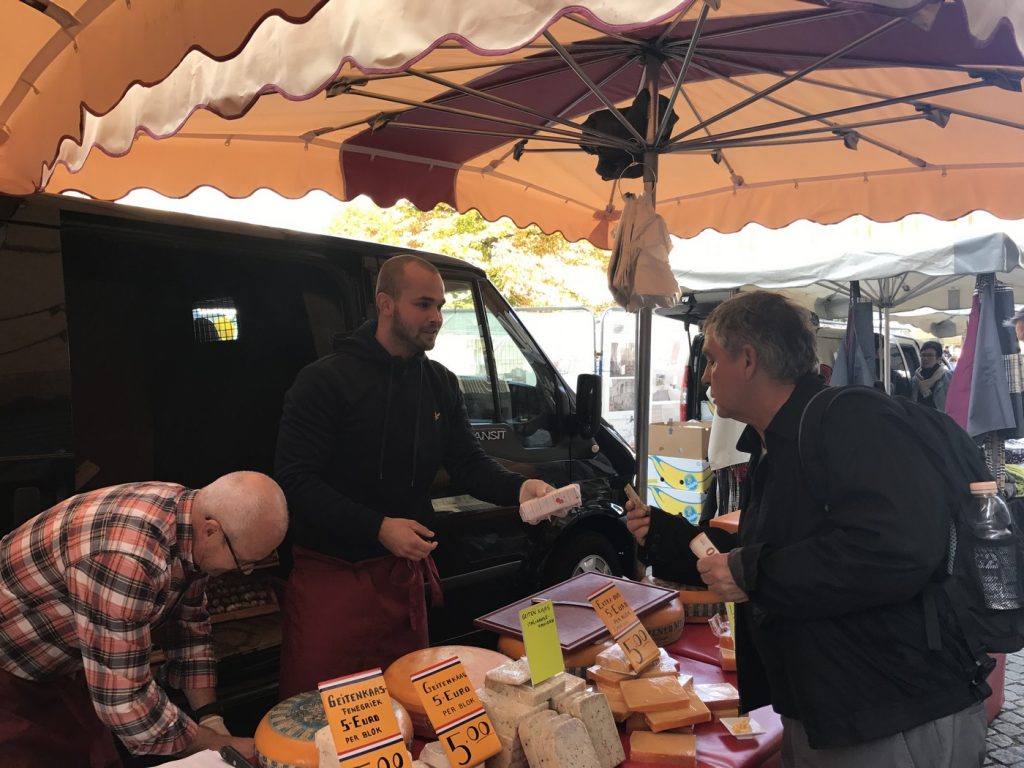 Since we were in Belgium, I had to buy more chocolate. The most helpful woman at Gauthier Chocolate helped me choose some wonderful chocolates.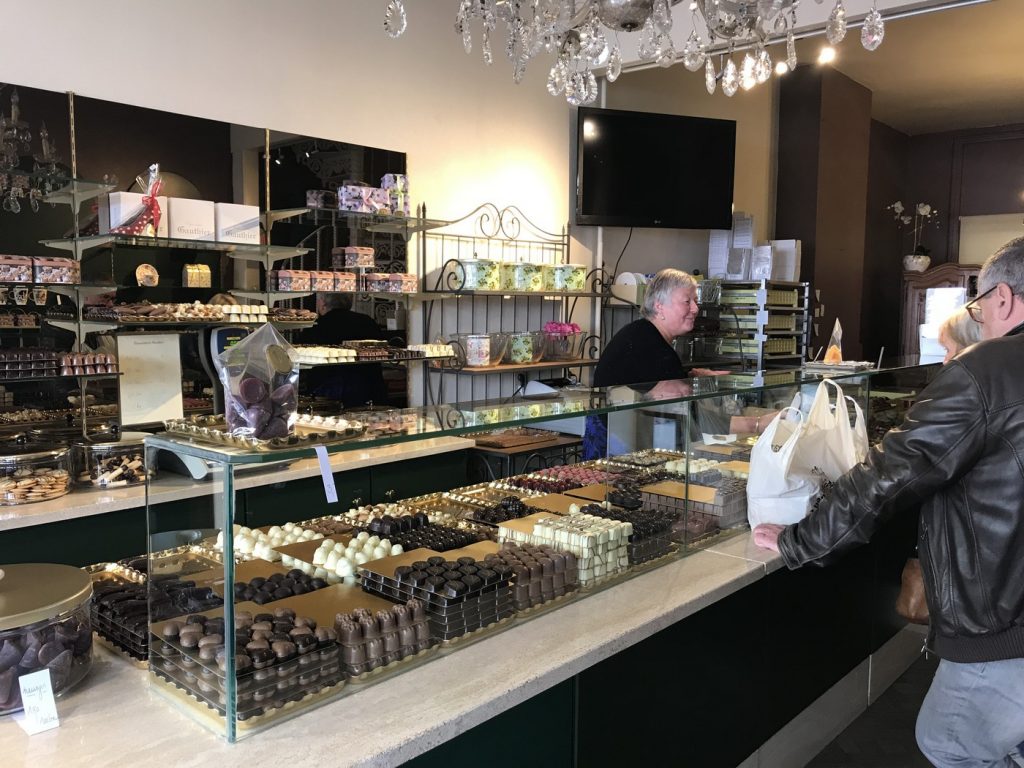 Our few hours in Mechelen went much too fast, and it was time to be on our way to meet our landlady in Leiden, Netherlands.  Our adorable little row house in Leiden is in such a friendly neighborhood. I went outside to take a picture and two women next door introduced themselves and we had a great little chat.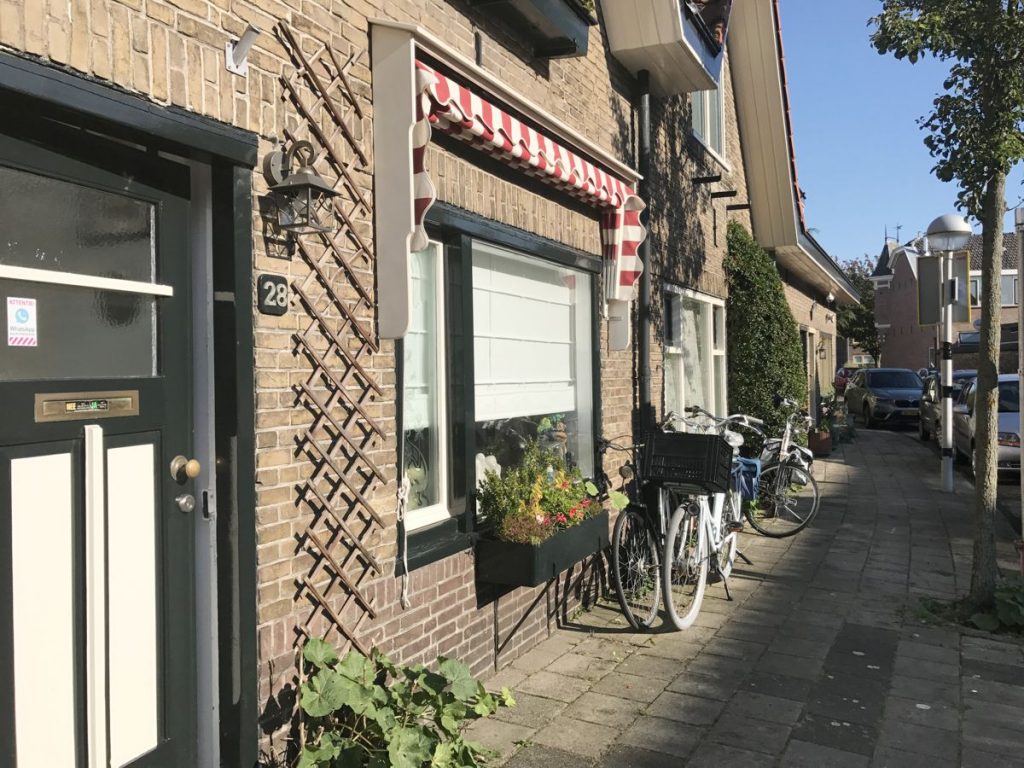 The best part of this house is the enchanting back yard. I am looking forward to having my morning coffee there tomorrow.