We had a great day in Brussels today-took the high-speed train from Lille, walked from the train station to the Grand Place and joined a guided walking tour.  The Grand Place is one the most beautiful i have seen; so many of the building are embellished with gold.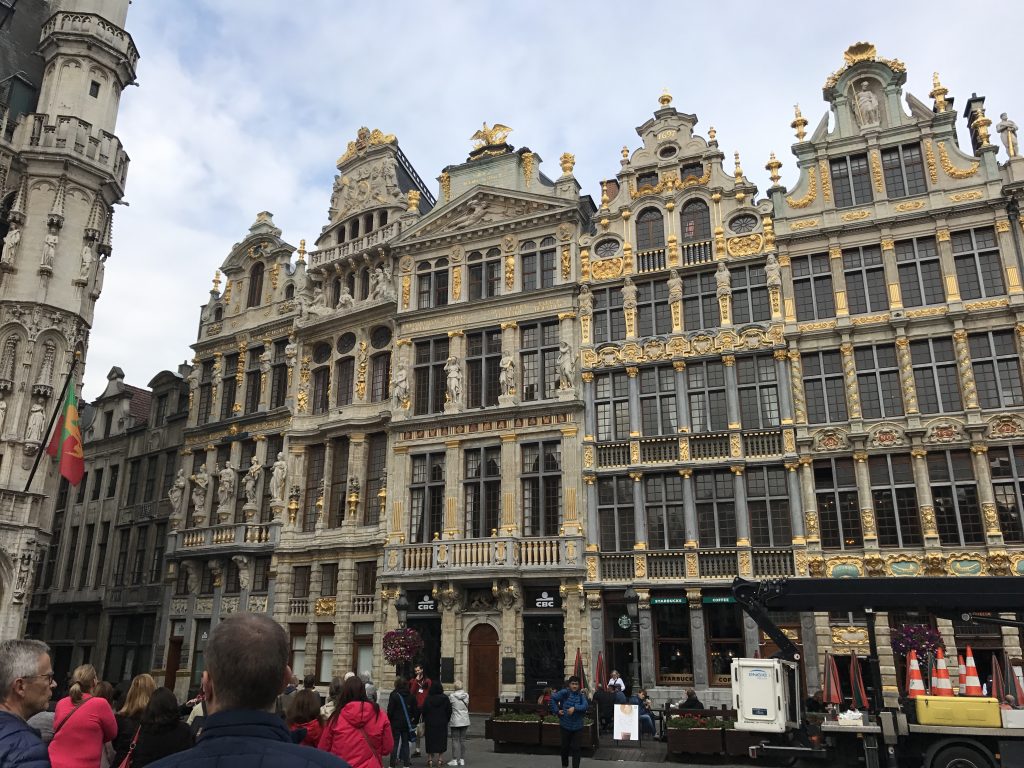 Our walking tour guide was from Scotland but did a great job leading us around Brussels. The popular symbol of Brussels, Manneken Pis, a small sculpture of a little boy urinating was one of our first stops.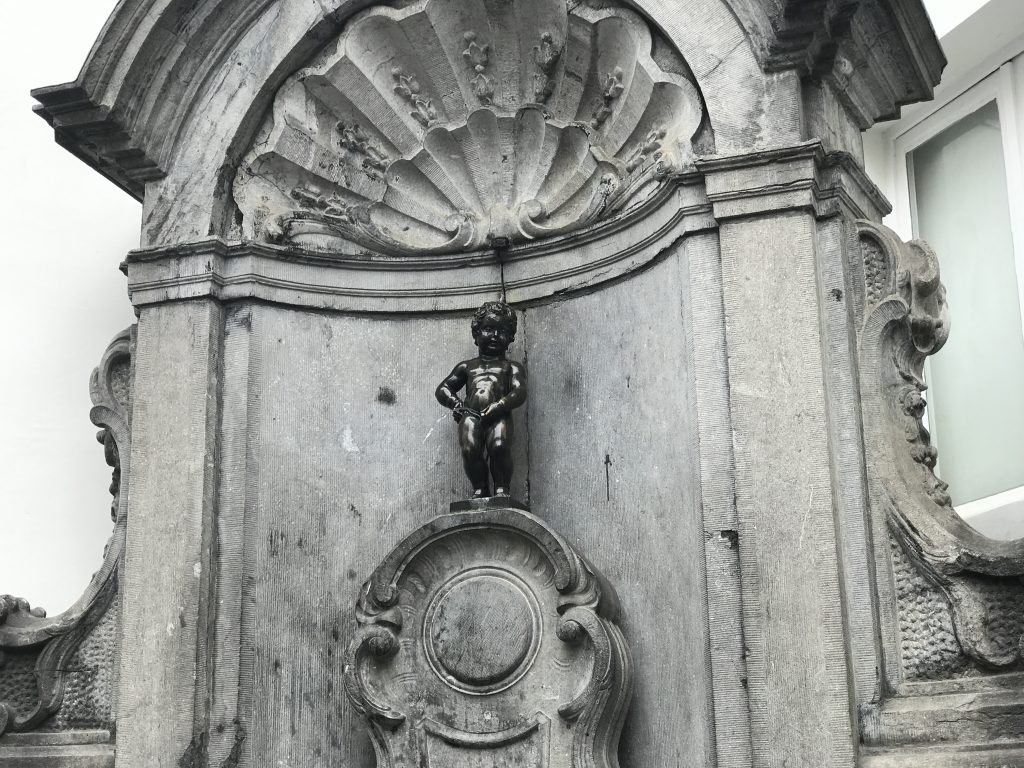 We saw the first mural of the fifty murals on the Comic Book Route which honors Belgium's role as a leader in comic arts.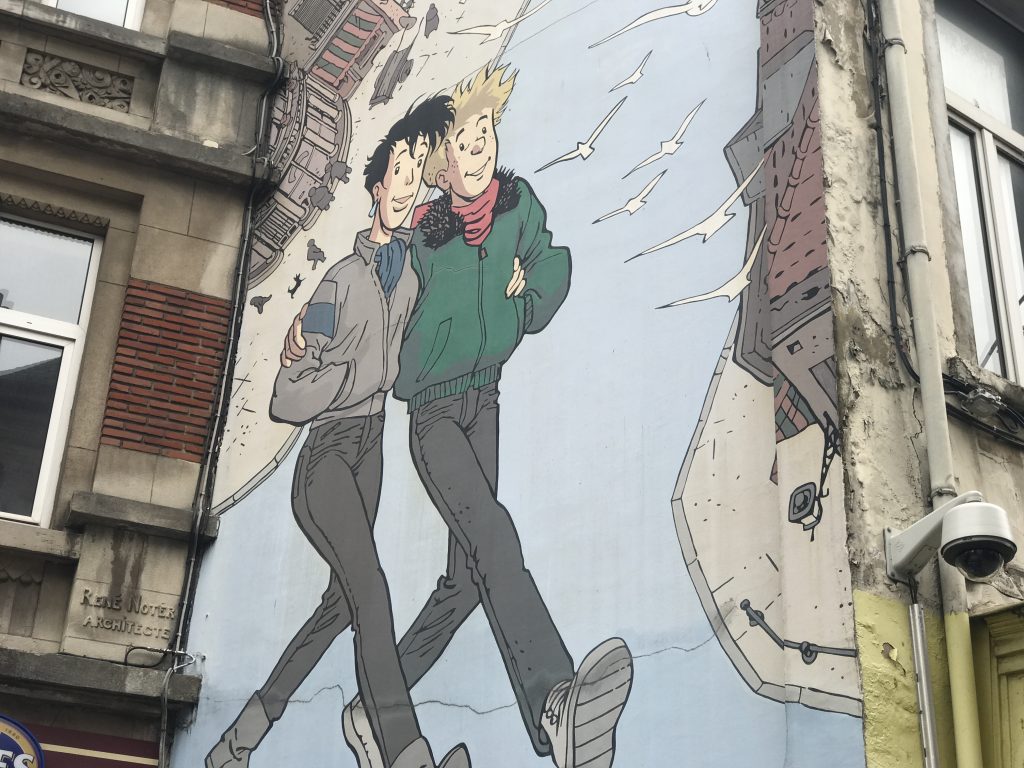 In the afternoon we did a beer tasting and brewery tour.  After tasting and learning about some of Belgium's traditional beers, we toured the Cantillon Brewery, the only brewery in Brussels that makes Lambic beer.  Unlike most other beers that use brewer's yeast, Lambic is fermented by exposure to wild yeasts and bacteria in an open vat.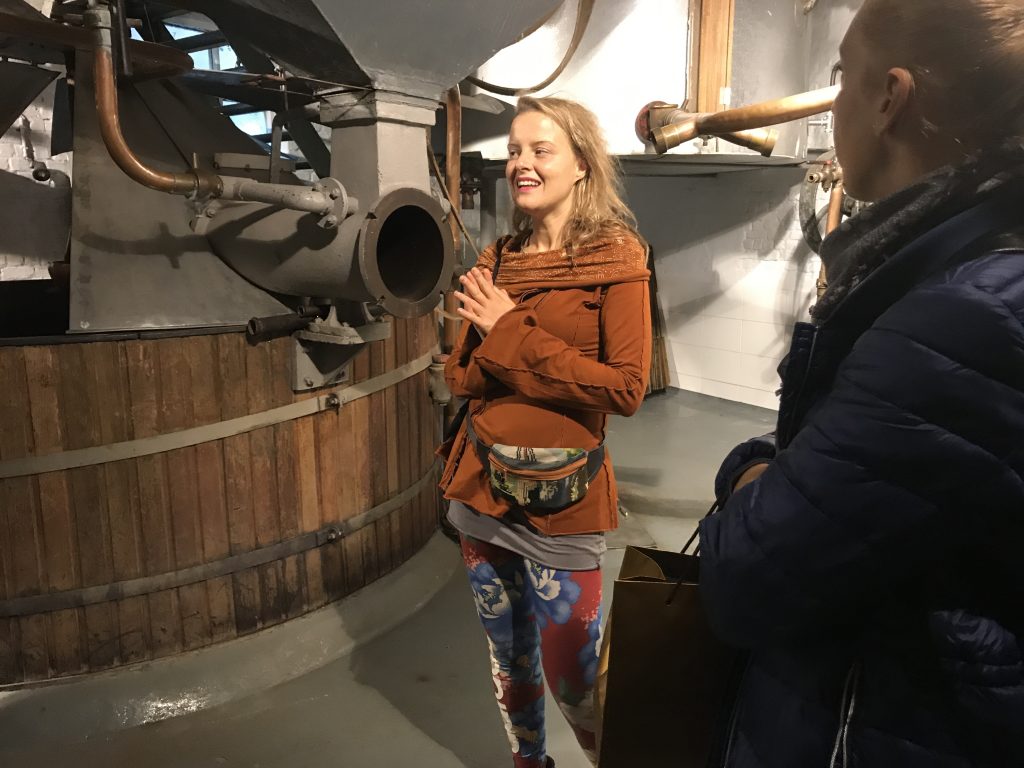 We got to taste the  first stage of the Lambic beer.  Our guide told us it was quite a special treat to taste the Lambic, but we didn't really like the sour taste.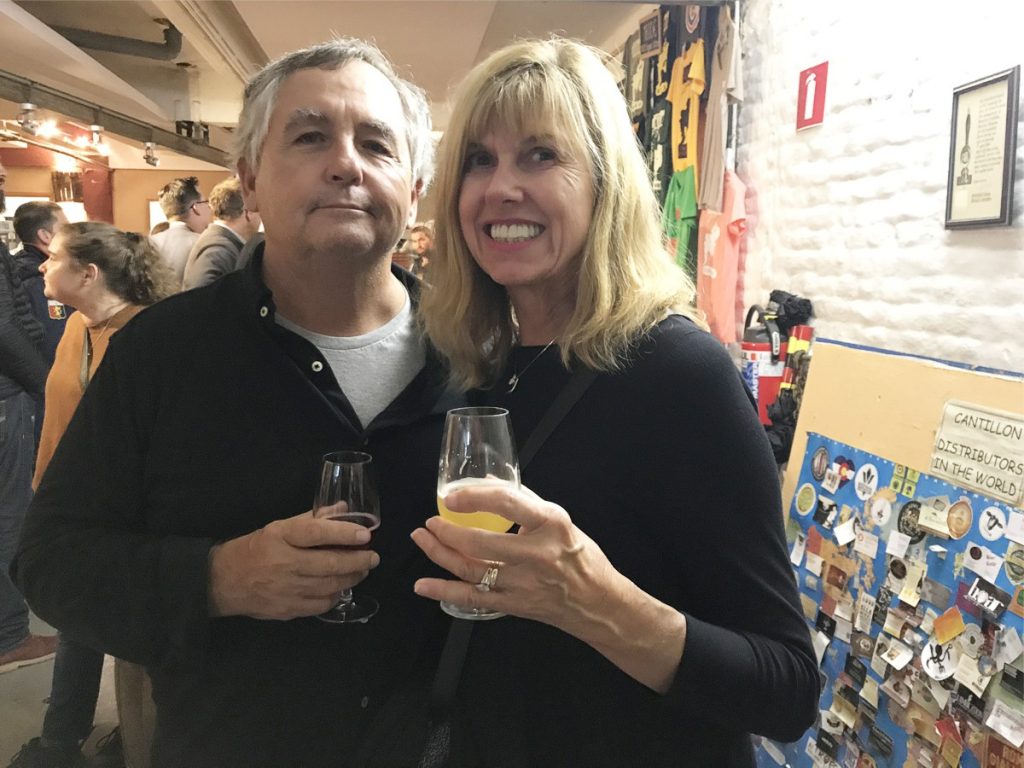 In our nine hours in Brussels, we tried the big four culinary specialties of the city-frites, chocolate, beer and waffles.  We ate frites for lunch and drank Belgium beer in the afternoon. Before our beer tasting we had a Belgium chocolate chaud, a big square of chocolate on a wooden spoon stirred into hot milk.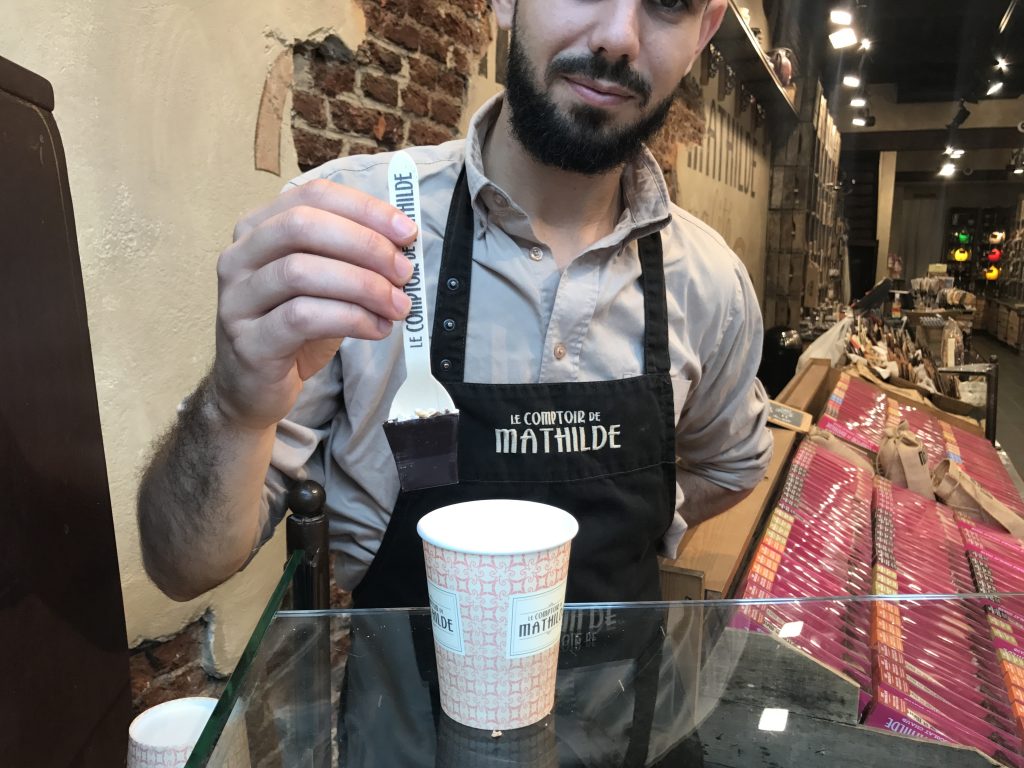 We ended our Brussels adventure with the best treat of all, a Liege waffle. Our beer tasting guide directed us to Maison Dandoy, her favorite place for waffles and told us what to order.