Today's plan was not to plan but rather to see where the day led us. We strolled in a new part of Lille and discovered the charming Place aux Oignons, a little square tucked away from traffic and pedestrians. It looked so inviting that we decided to return for lunch at in boco al lupa.  The day was perfect for dining outside.
For the French, almost every day is perfect for dining outside. We are amazed at how the French tighten their scarves and dine outside on even the coldest days.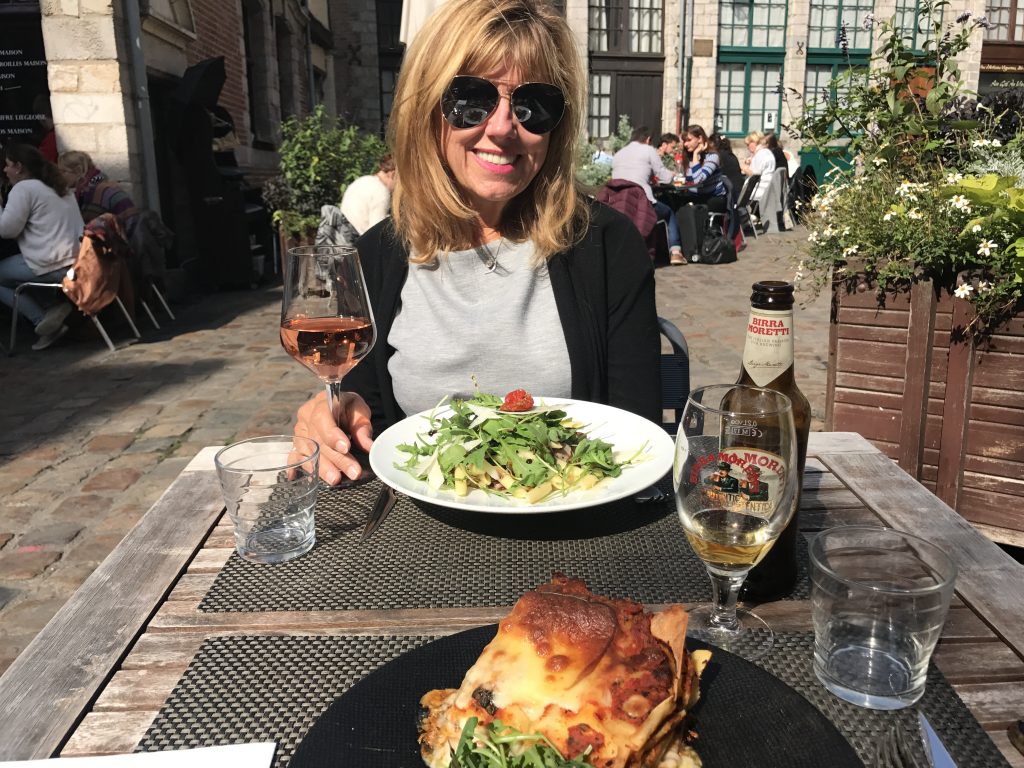 I was delighted to discover an Aux Marveilleux de Fred shop. The little Marveilleux cakes are light and sweet and luscious.  True confession – the first one was so tasty we went back and got another for later.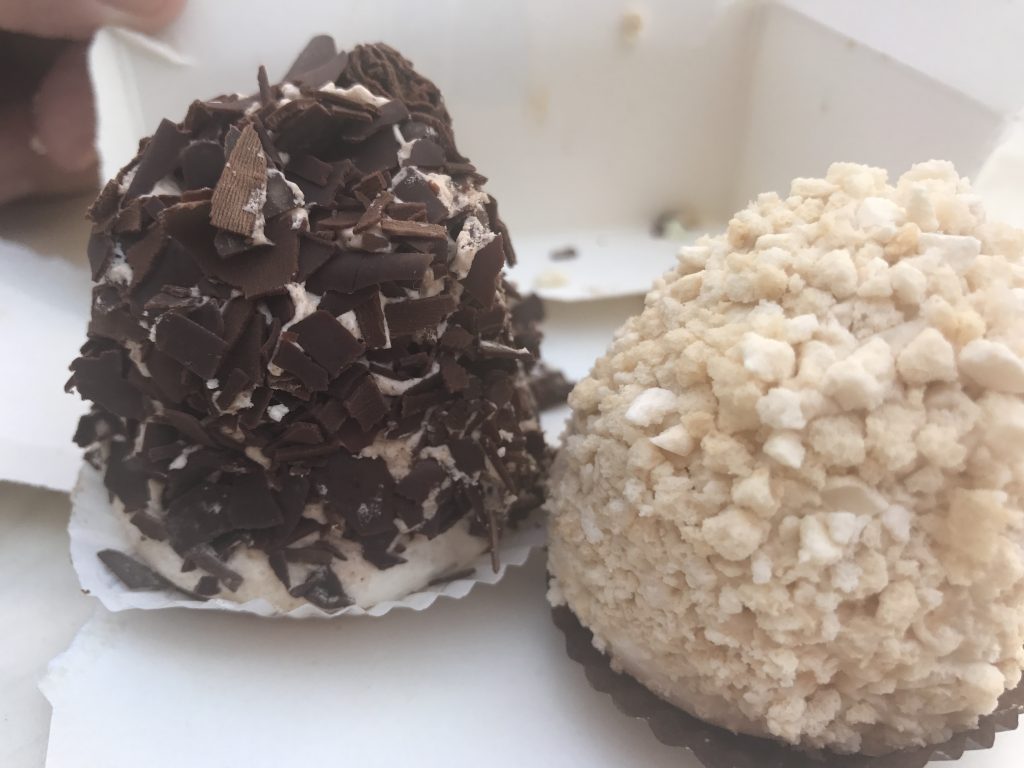 We visited the Musee de L'Hospice Comtesse.  In the 13th century Countess Jeanne of Flanders founded the hospital in her palace. Part of the palace became a convent for the nuns who tended the sick . The ground floor was furnished to look as it did when the nuns lived there. The English audio guide described the significance of the art and furnishings and the nuns' lifestyle.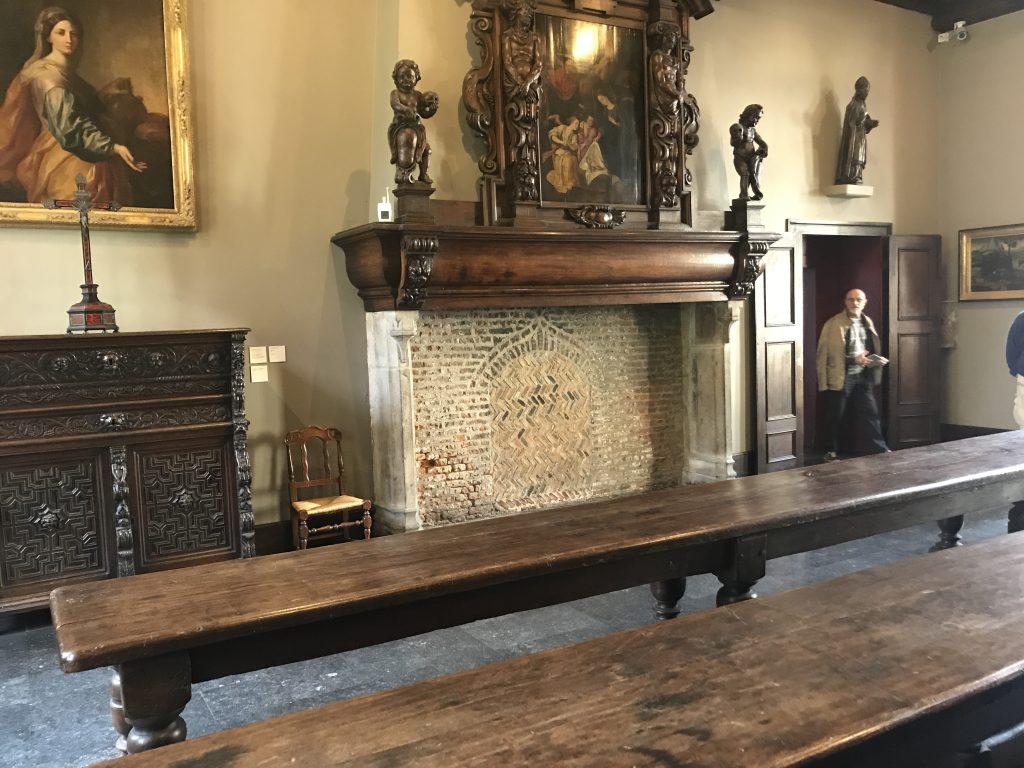 I especially enjoyed seeing the medicinal herb garden.  Little hedges defined each separate herb space.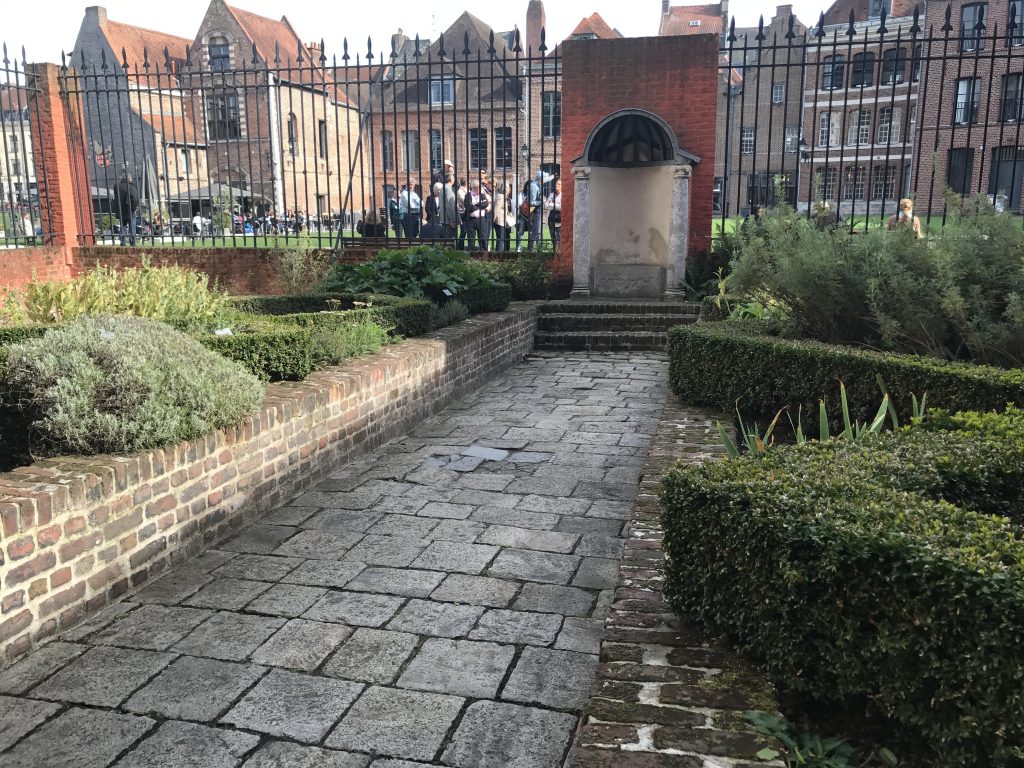 After repeatedly passing le furet du nord bookstore on the Grand Place, I finally went inside. Seven floors of books and related items made me wish for a similar store where I live.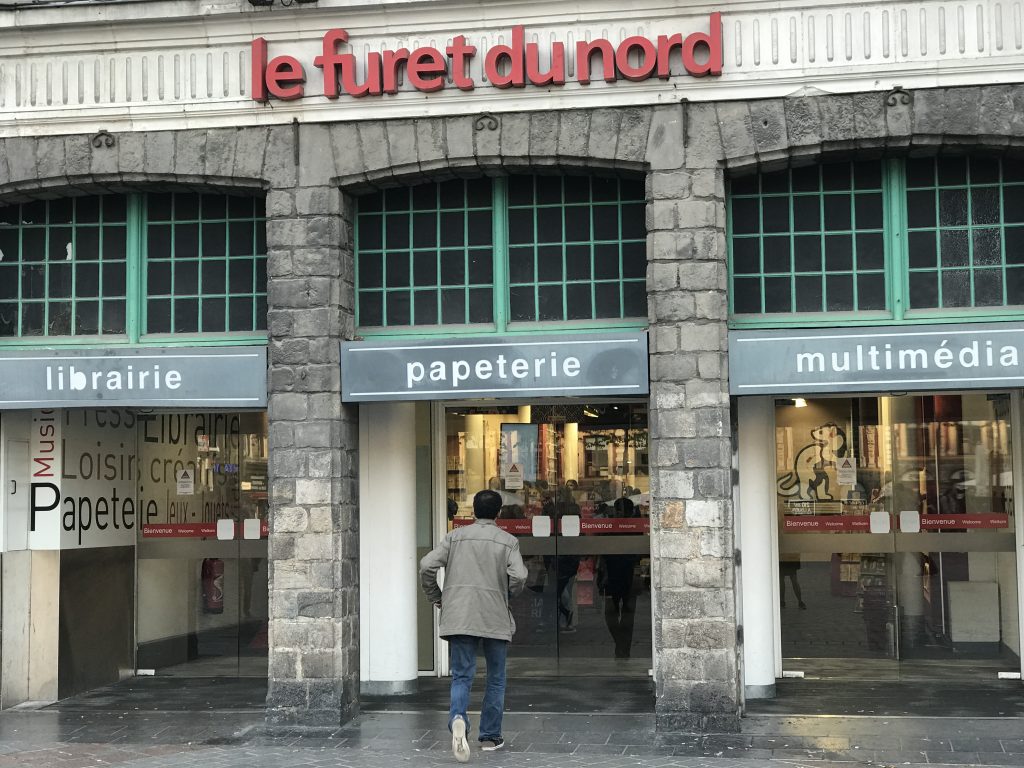 When we were in the organic market buying some fruit and cheese, a young American woman who is living in Lille this year overheard us and asked if we were American. She told us we were only the second Americans vacationing here that she had encountered. Her comment confirmed the sense we had that there were not many Americans in Lille.
We have enjoyed being in are area that is not tourist-oriented. The lack of English-speaking wait staff has sometimes made ordering a challenge because not all menu items translate well. We always get it figured out, and the people here are so, so friendly. And everyone seems to know the word "bye-bye." So even when no English has been spoken, the last words we often hear are "bye-bye."