Today we drove about forty-five minutes south to the town of Arras. A lovely little town that experienced loss and destruction during both world wars, Arras rebuilt each time and today is known for its architecture, history and culture. Our first stop was the stunning Town Hall and Belfry, location of the TI. We got a map and set out to explore the town.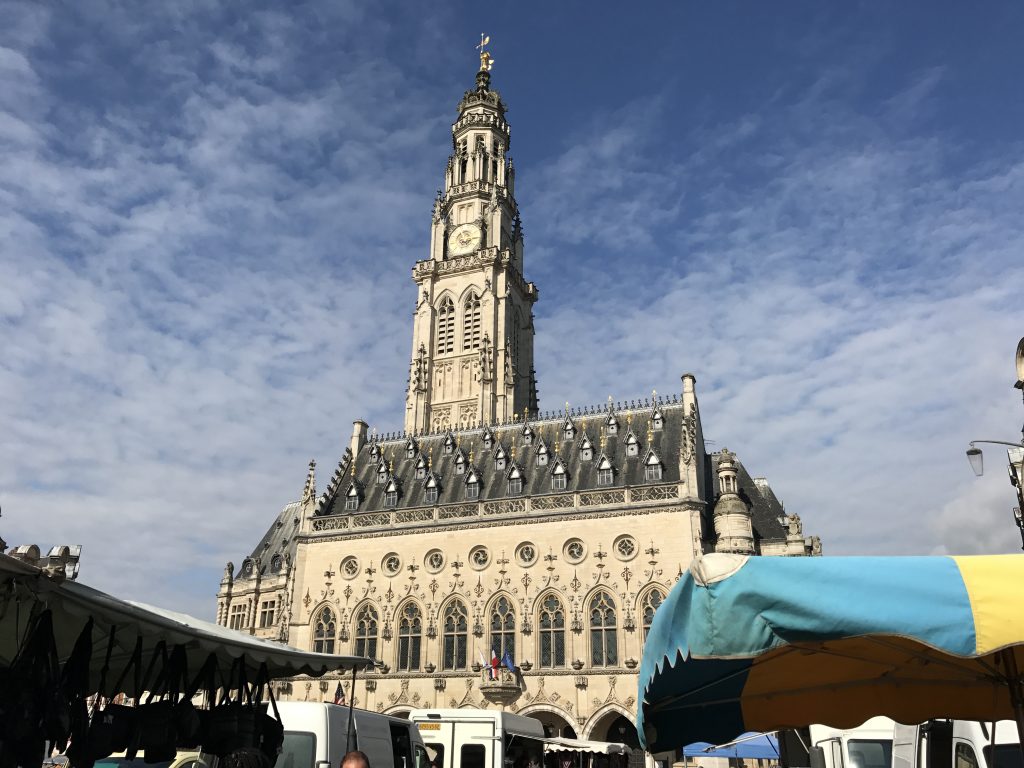 I experienced a bit of French culture shock in one of the cafes.  The restrooms consisted of two urinals in a narrow hallway with a private stall at the end.  When I came out of the private stall, a man was using the urinal. Not sure of French restroom etiquette – wait for him to finish, say "pardon" as I walk by, turn my head-I looked straight ahead and quickly walked past his back.
After lunch we planned to do the Gardens and Monuments walking tour.  Unfortunately, the TI, where we planned to get the guide, closed for two hours during lunch.  Using our town map, we created our own gardens and monuments tour.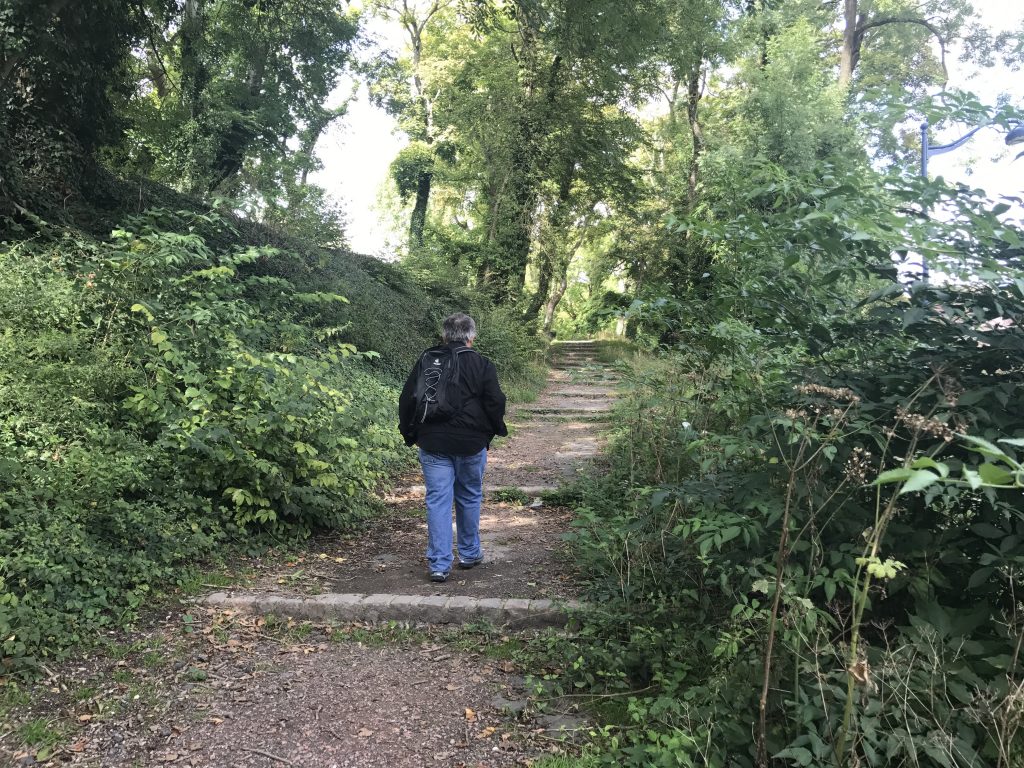 Just when we were questioning if our Arras experience had been worth the drive, we came to the Arras Memorial, which commemorates nearly 35,000 soldiers of the British, South African and New Zealand forces with no known grave. Most of those commemorated were killed in the Battle of Arras, fought between April 9, and May 16, 1917. Our experience at the memorial and cemetery made the trip worthwhile.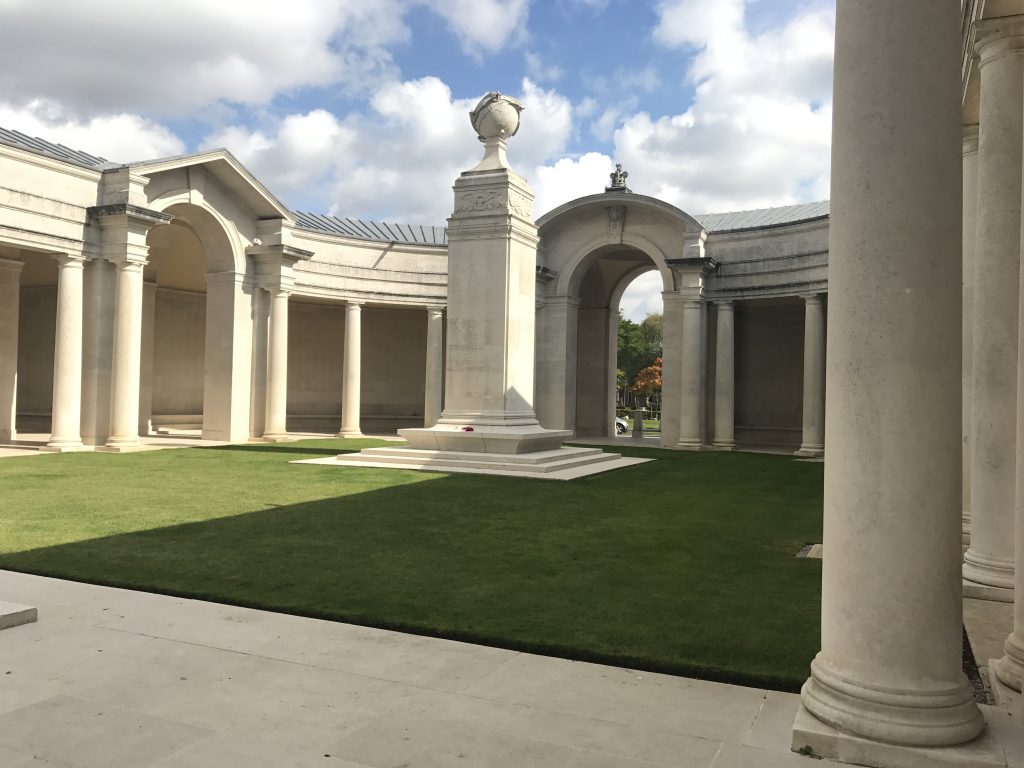 The grave sites of 2,650 Commonwealth soldiers and a few German prisoners are behind the memorial.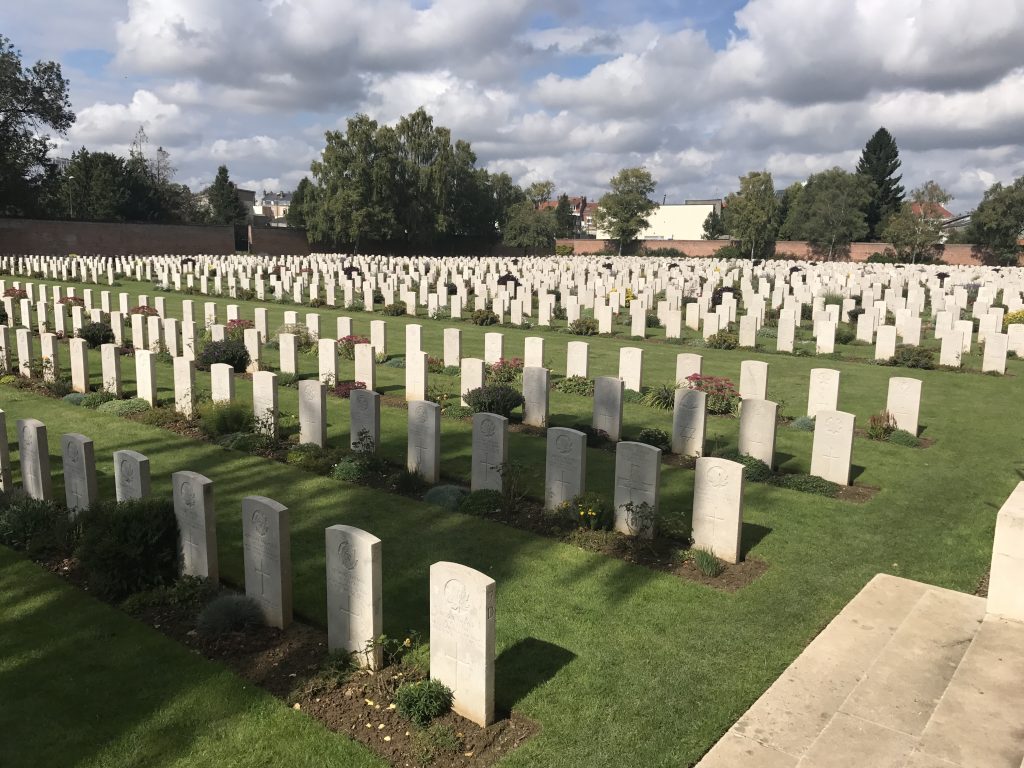 It was sobering to see the grave sites and all the names engraved on the memorial walls of those who had died in battle. In a matter of weeks, almost 38,000 soldiers died in the Arras region. There were a number of "Memorial Register" boxes with notebooks of information about the soldiers.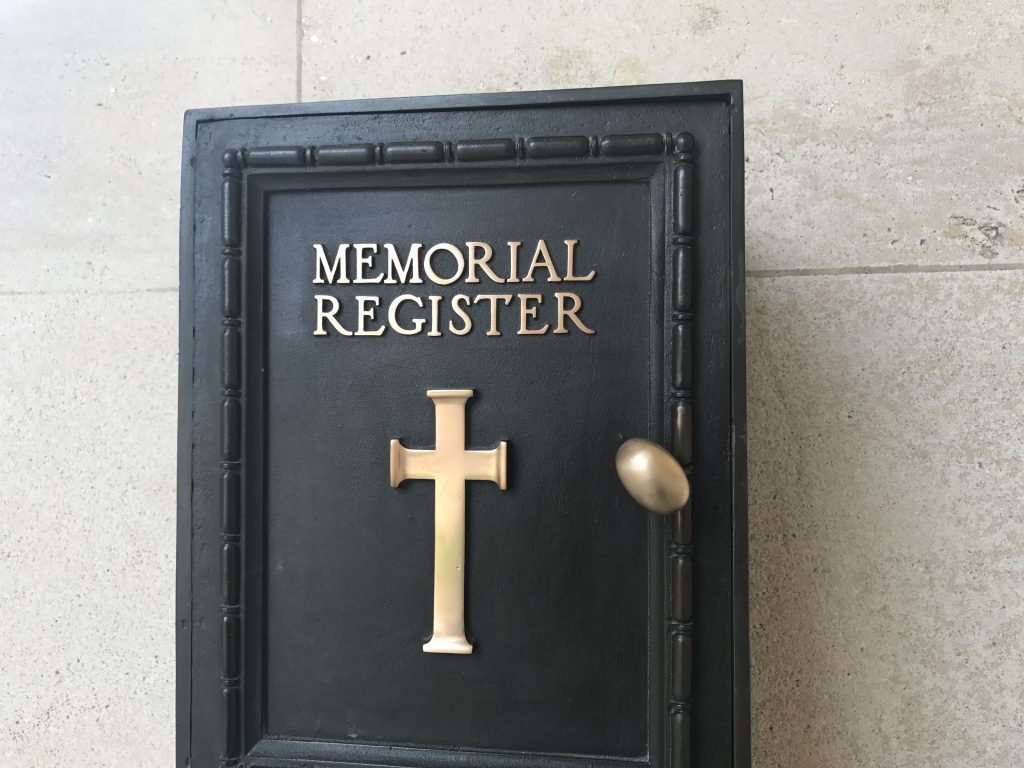 We finished our walk along the Crinchon river and ended up back at our car park.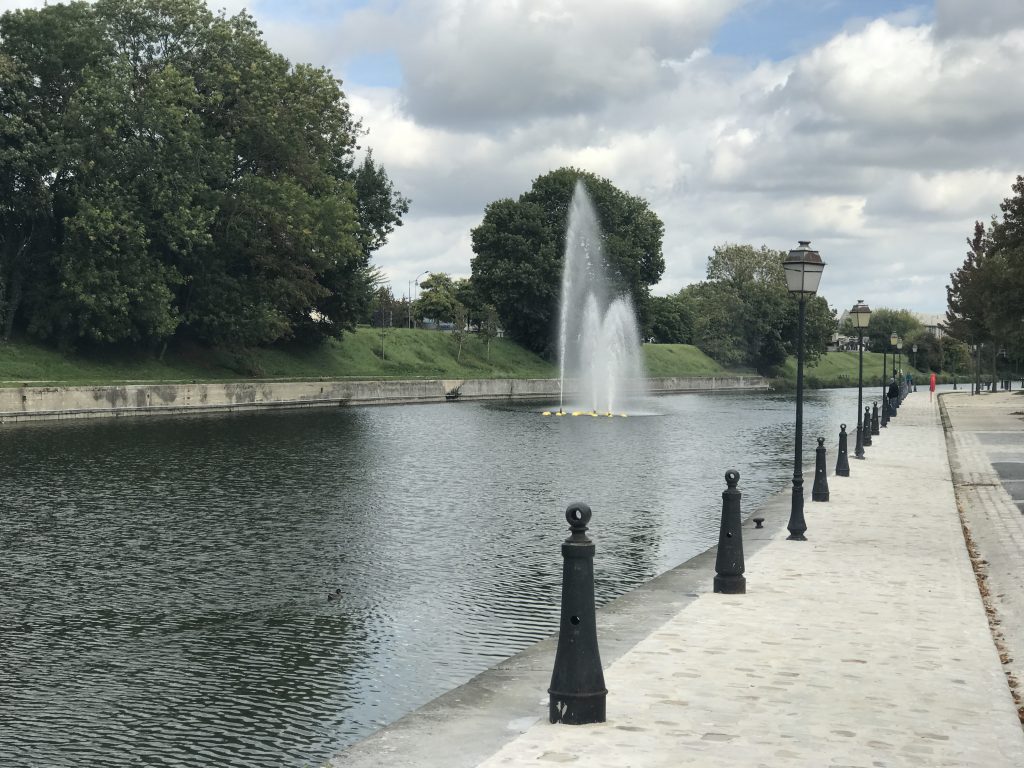 I ate a vegetable tagine and Paul had chicken couscous for dinner at Le Souk, a wonderful Moroccan restaurant.