It was like Africa knew today was my last safari day and decided to put on a dazzling show. It started with the elephants and lions we heard in camp last night. Some sounded like they were right outside our tent. We began our safari by following lion tracks out of camp. We lost the tracks, but soon saw a leopard cross the road and began to track him.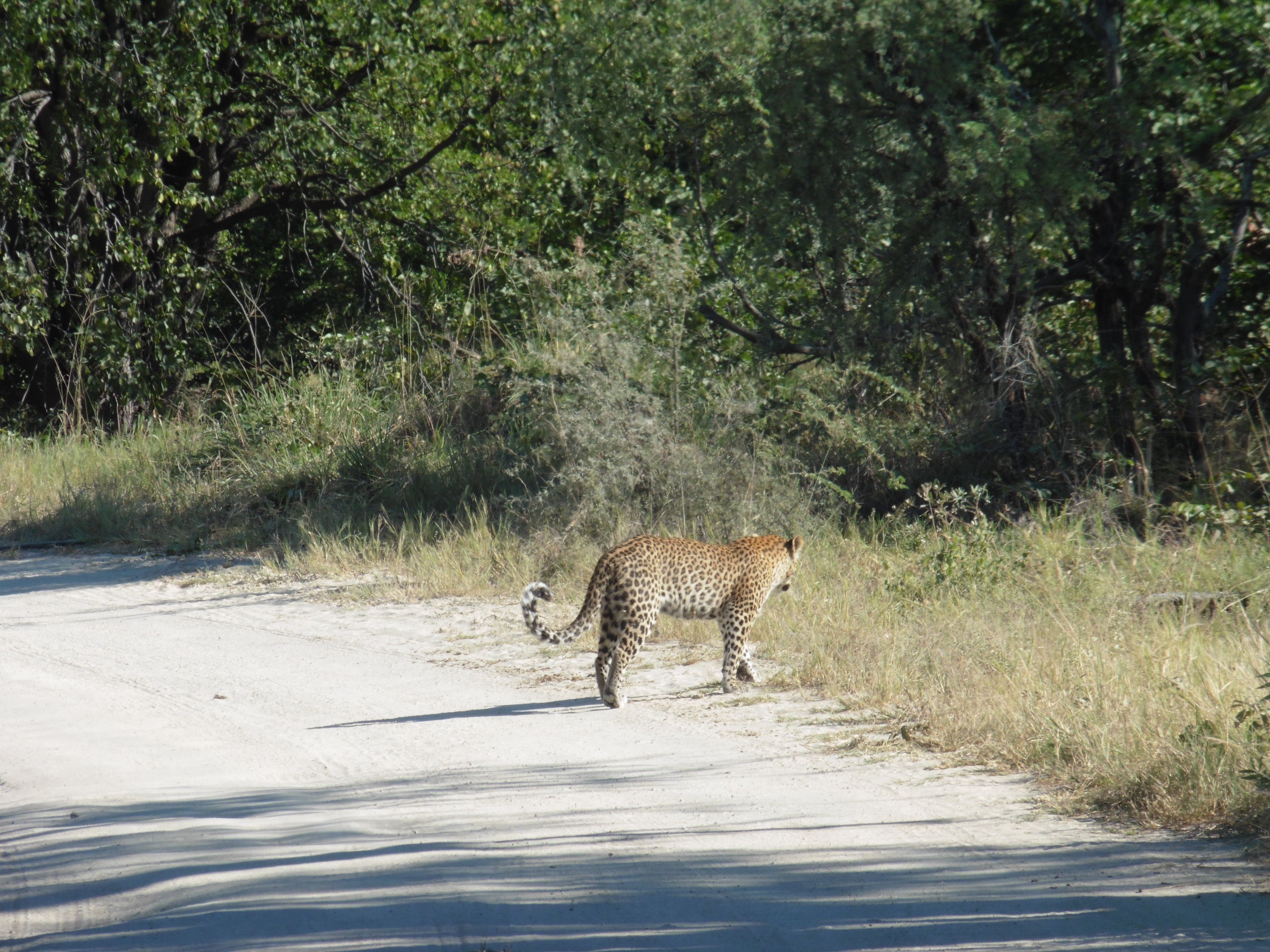 Lasti, our guide, left the road and drove into the bush to follow him. We could see where he was going and pulled ahead to get a better look. We were able to get a number of views of him.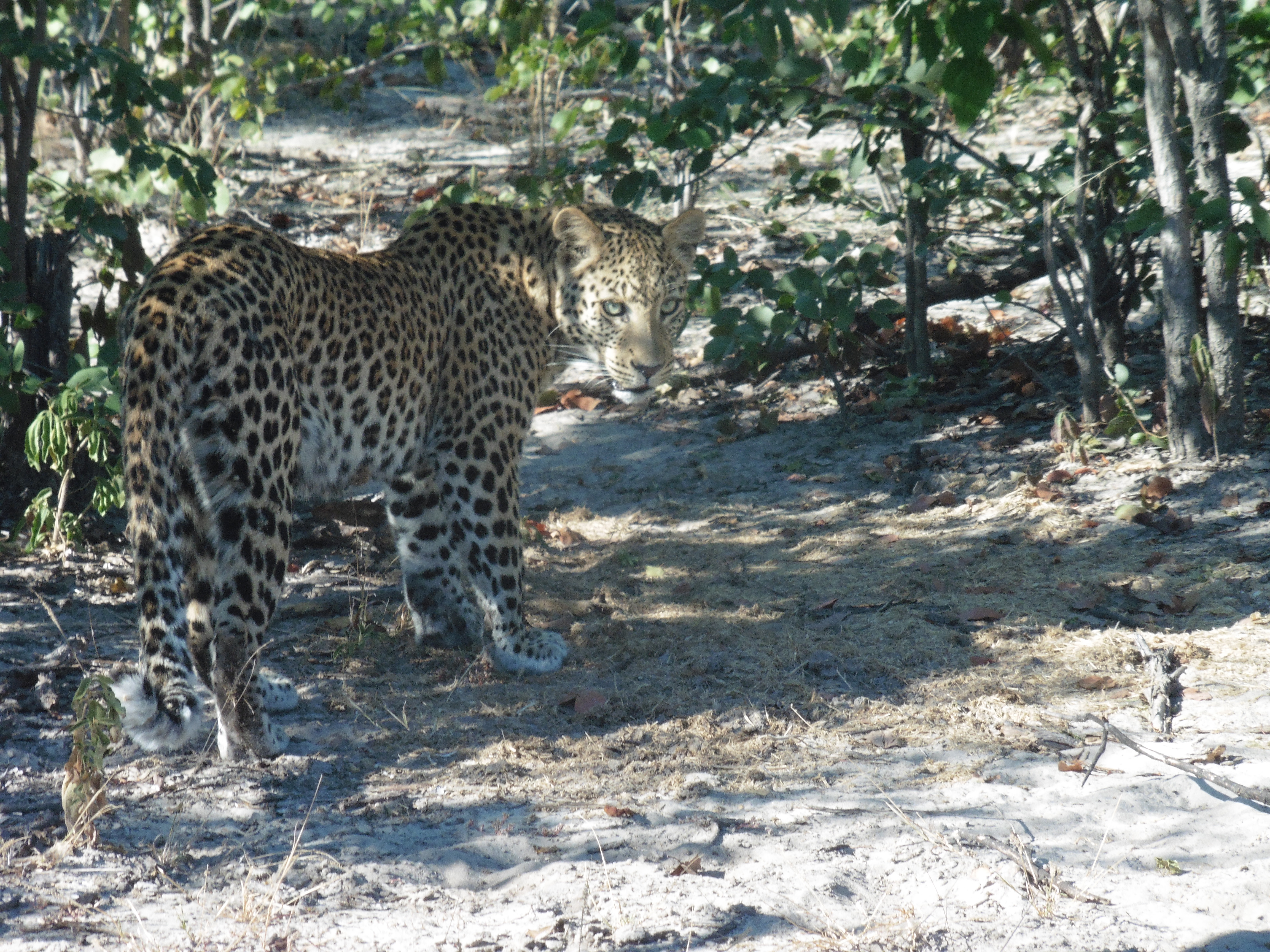 All of a sudden the leopard pounced, and a bird flew into the air. It was so exciting to watch the leopard's powerful muscles as he ran into the bush after the bird. We are pretty sure the bird got away.
As we were driving by the airstrip, we saw a pack of Wild African Dogs cuddled together in the middle of the roadway. Lasti said they must have recently eaten and were sleepy and content. They would occasionally raise their heads when we made a sound but really didn't move much. They are an endangered species and a rare sight.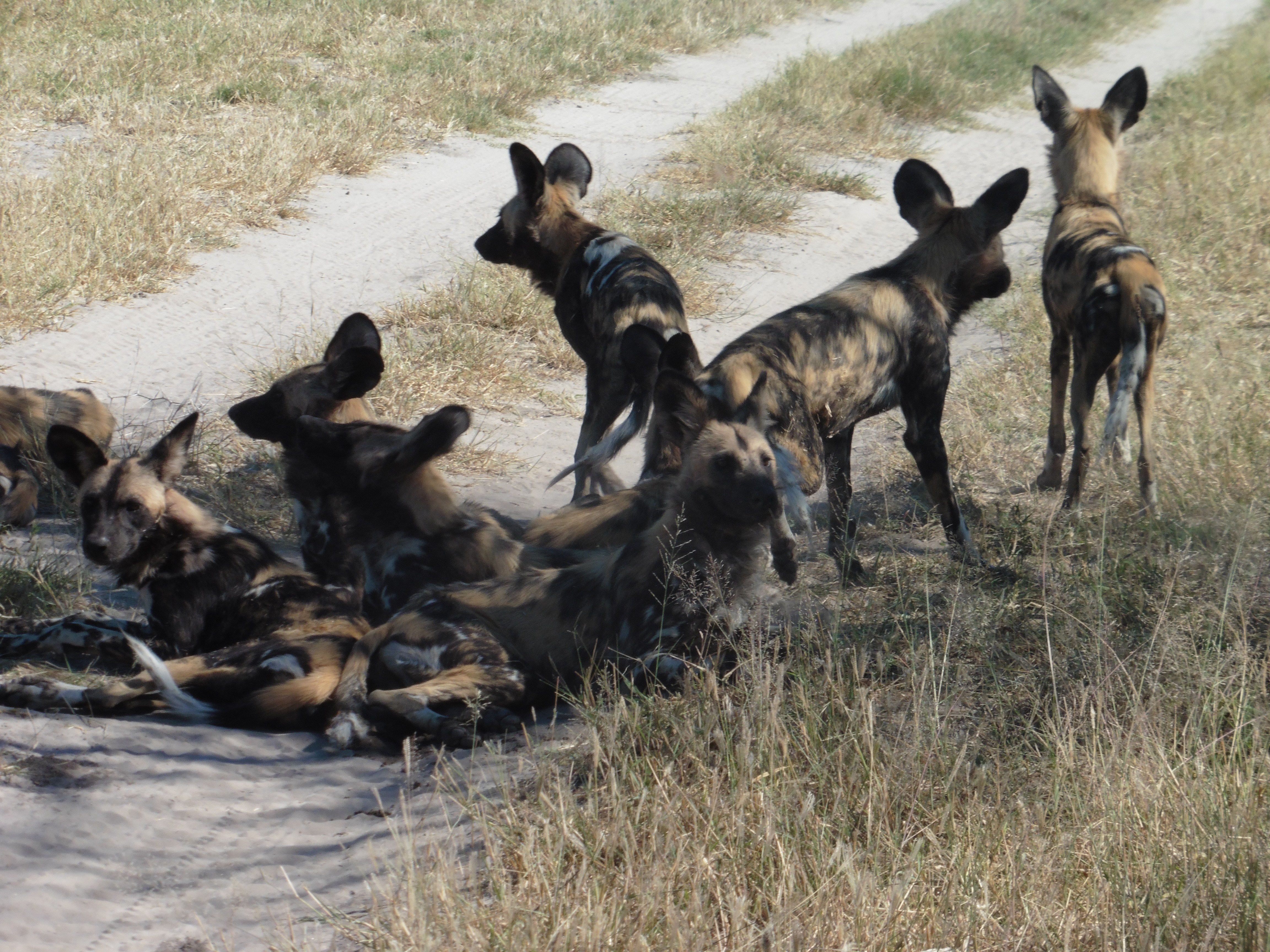 We continued into the Okavango Delta, to ride in mokoro, the dugout canoes traditionally used for transportation and hunting in the delta.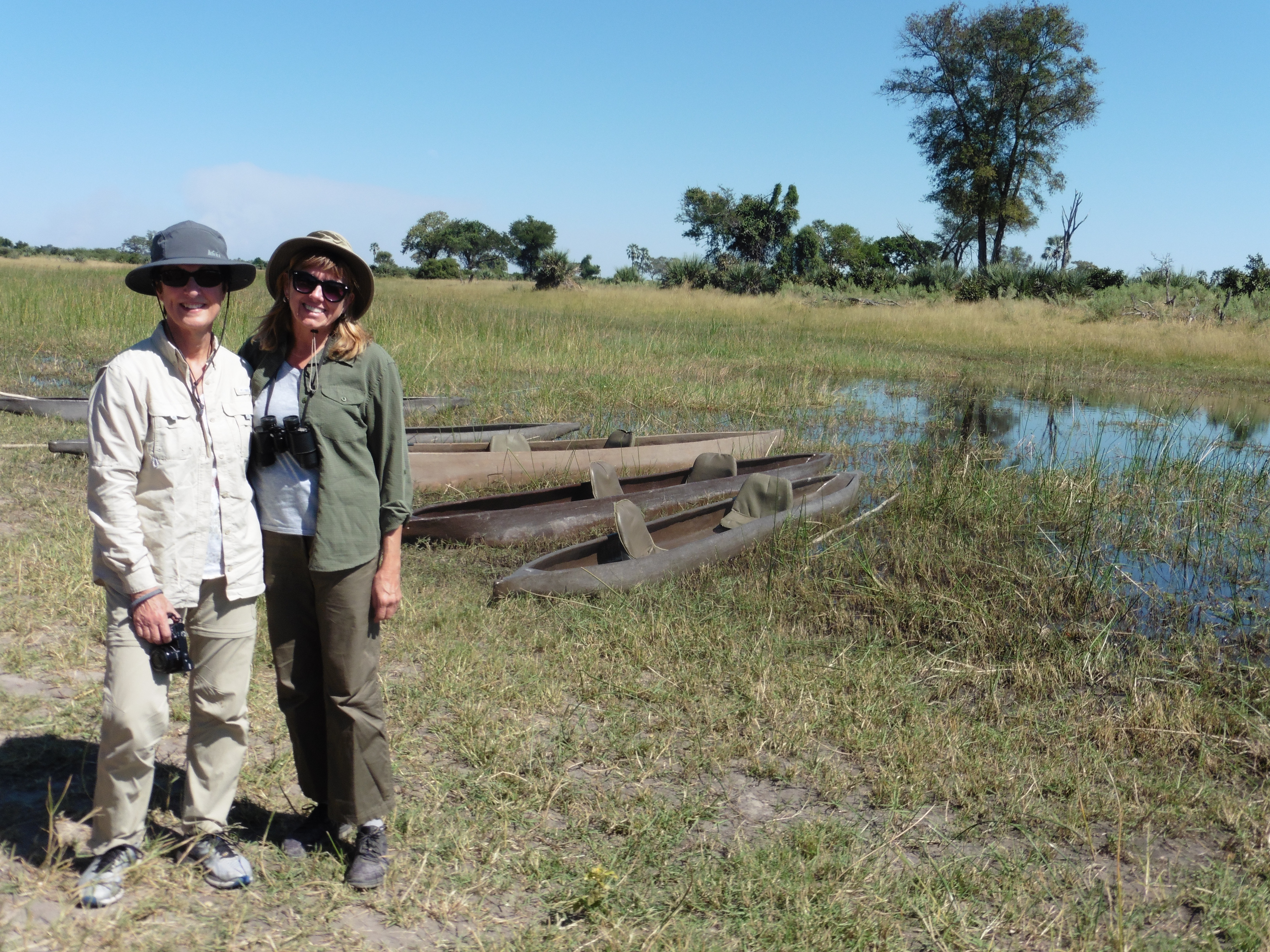 After the mokoro ride we drove to a shady spot for lunch, expecting something simple served from the back of the safari vehicle. Instead we found camp staff waiting for us with a buffet lunch and camp chairs set up in front of a beautiful delta view.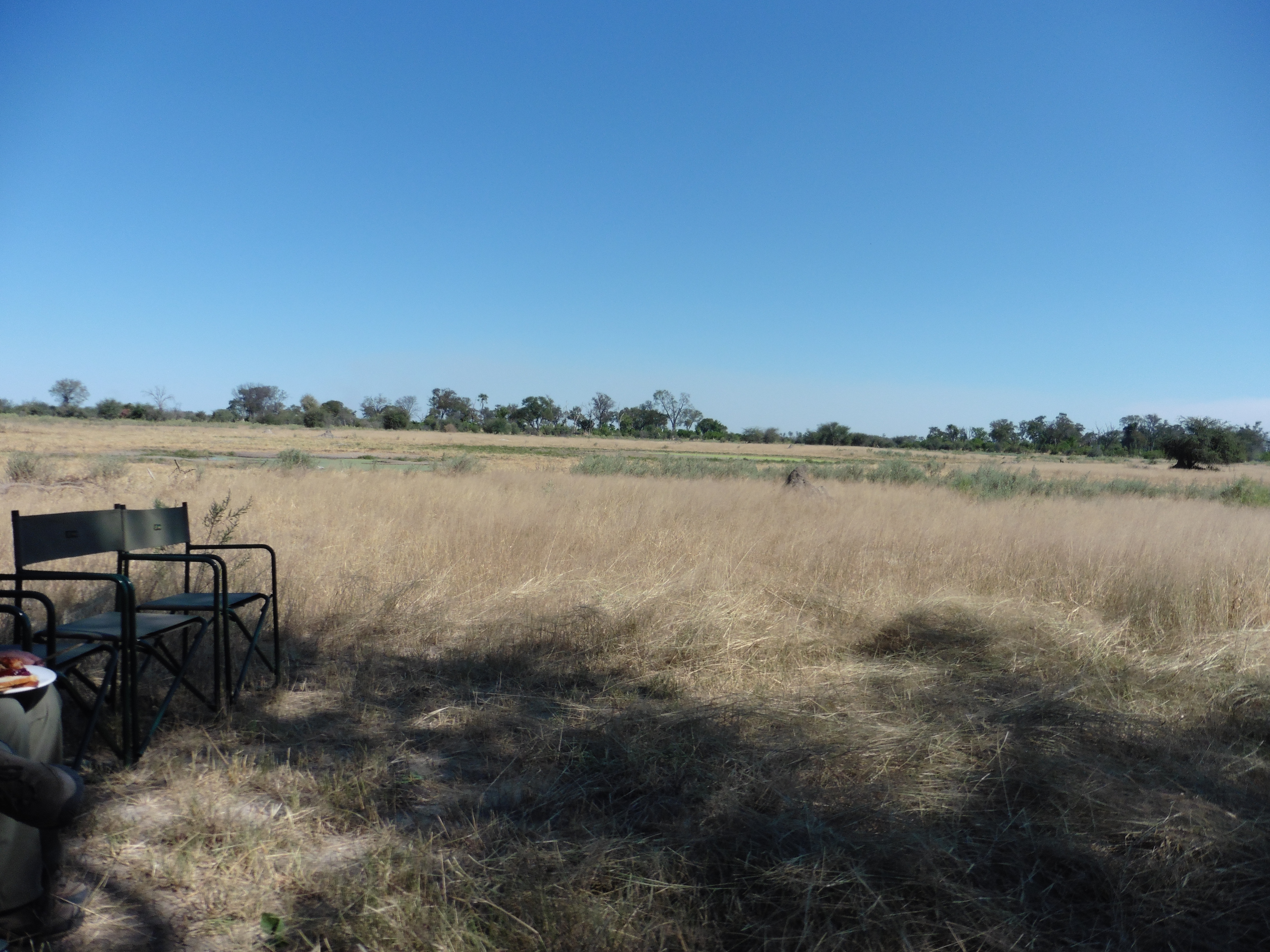 Lasti, our safari guide, got his name because his mother planned for him to be the last of her six children.
As we drove back to camp, it felt like the zebras, giraffes, elephants, impalas, red lechwe, wart hogs and the many beautiful African birds came out to greet us. There were animals everywhere. And we were the only people in the delta to see them.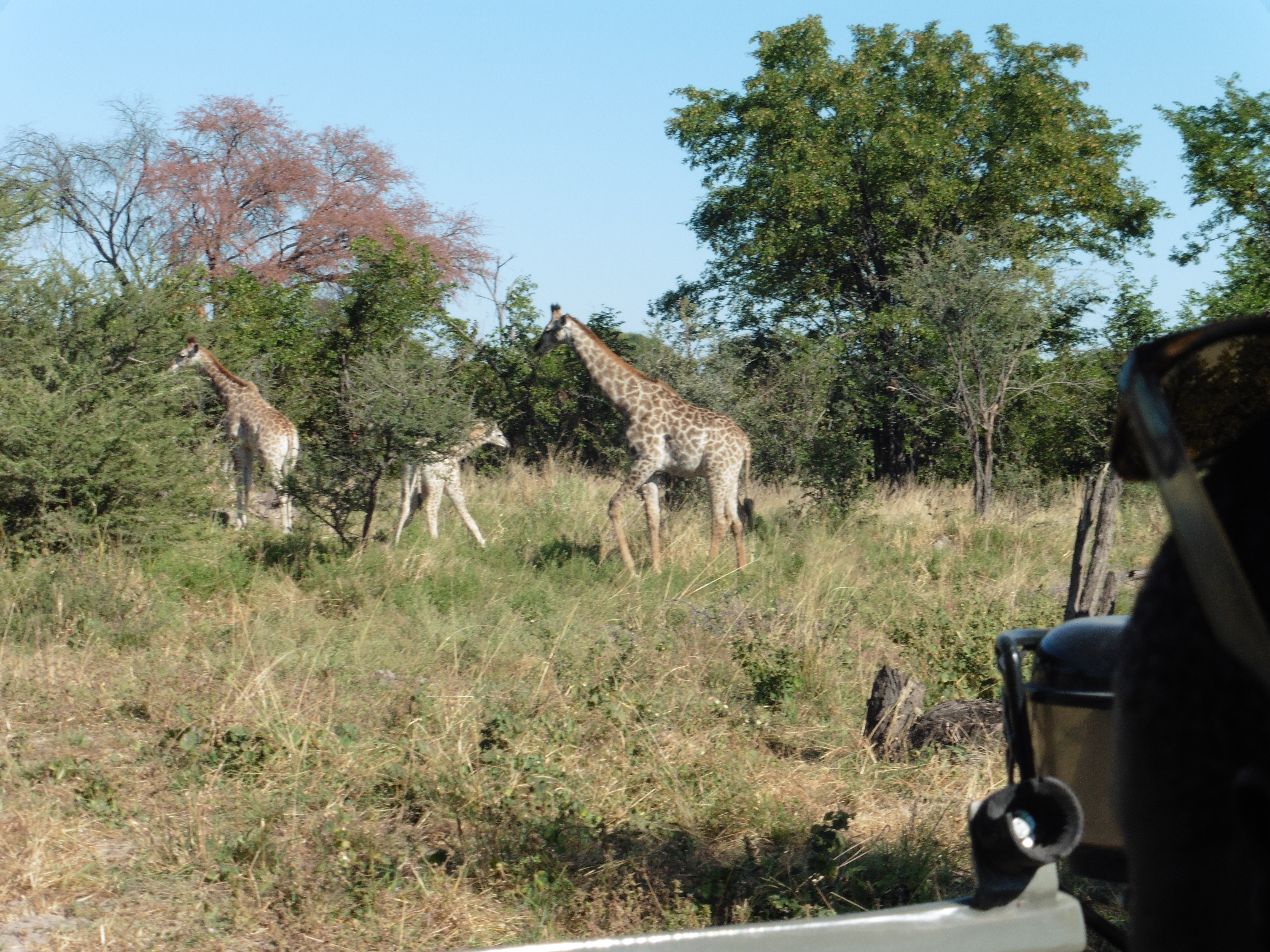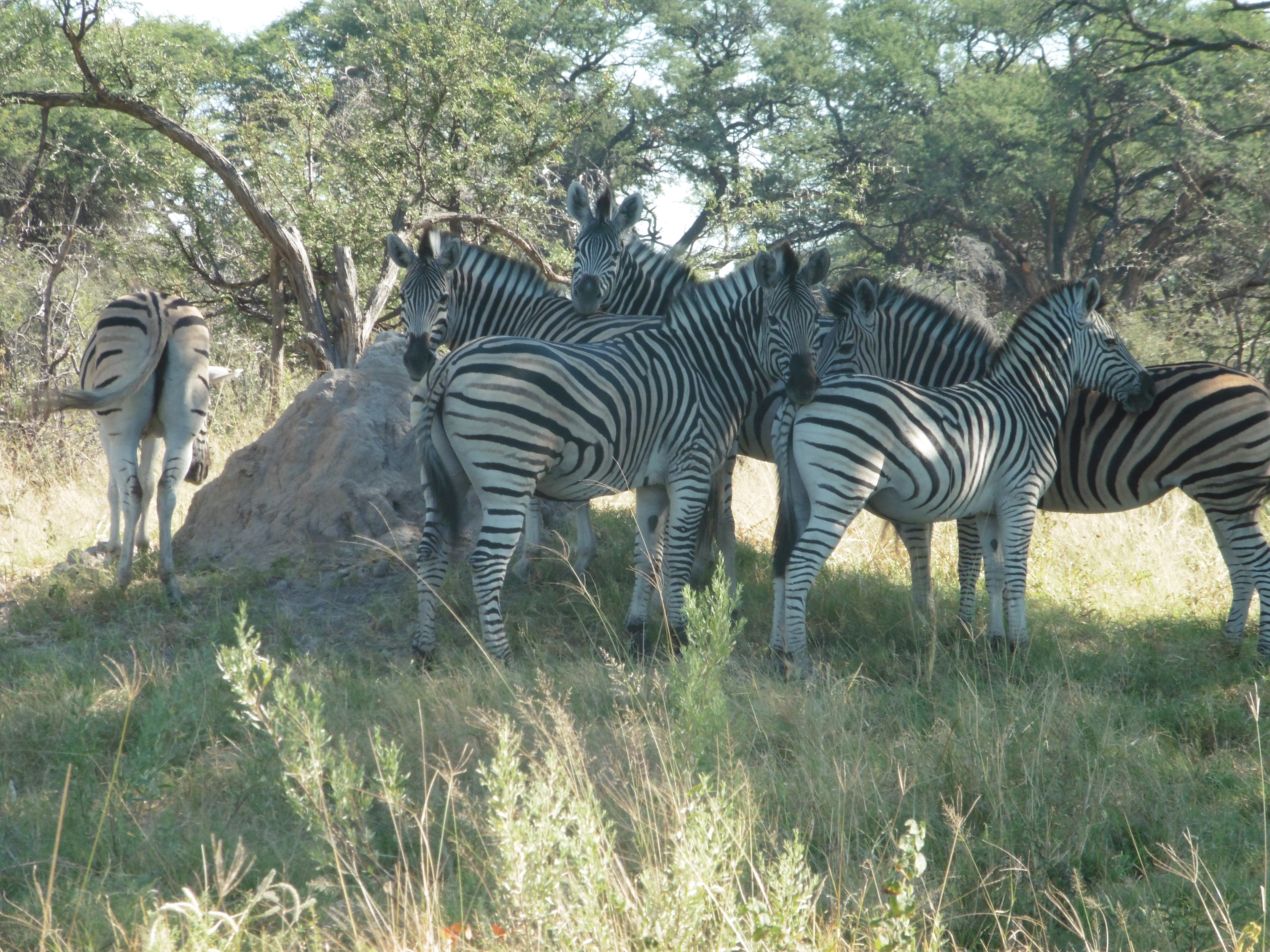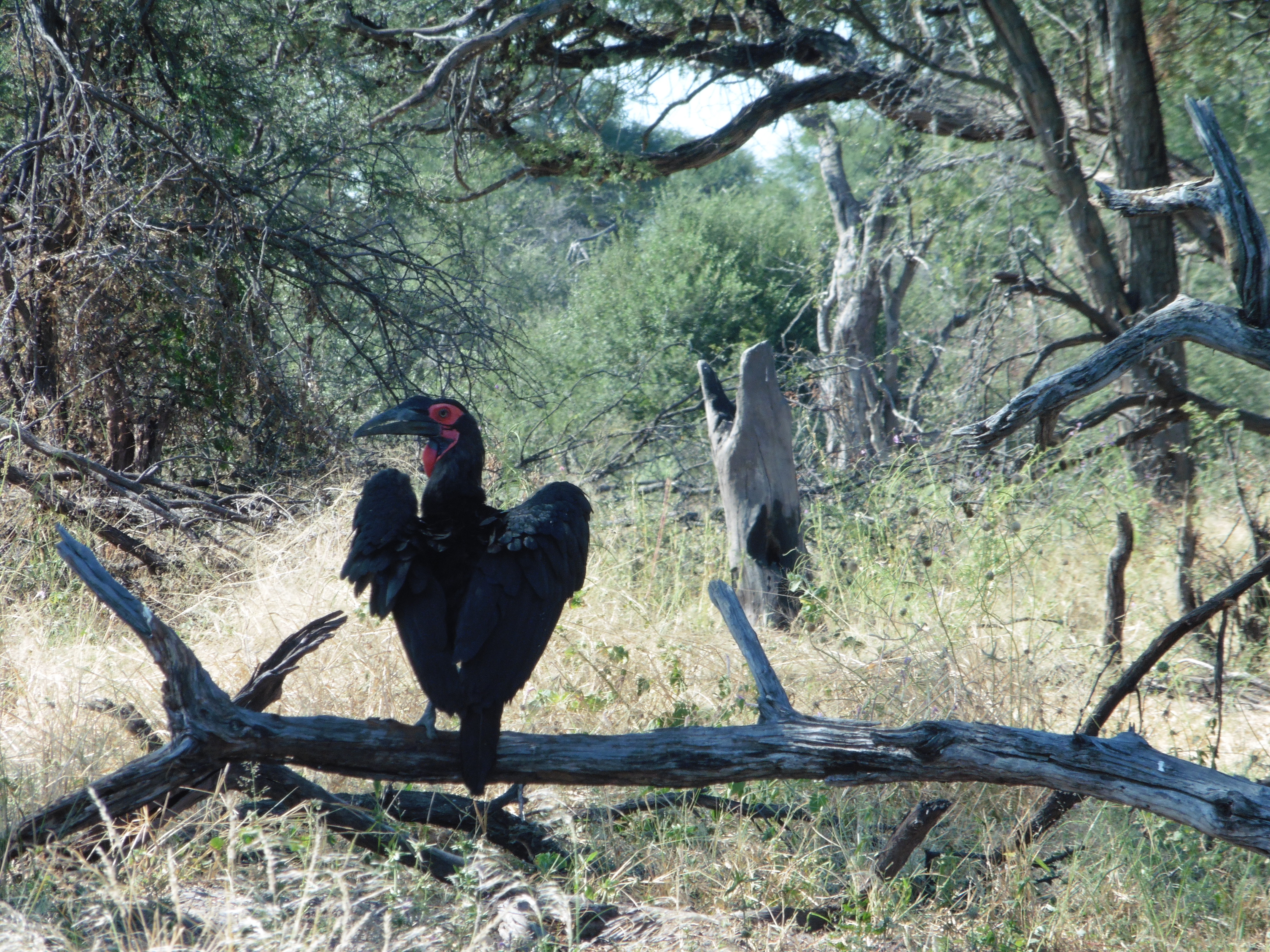 As we got close to camp, Lasti noticed a tree full of vultures and drove into the bush to see if there had been a kill. We saw the remains of a kudu.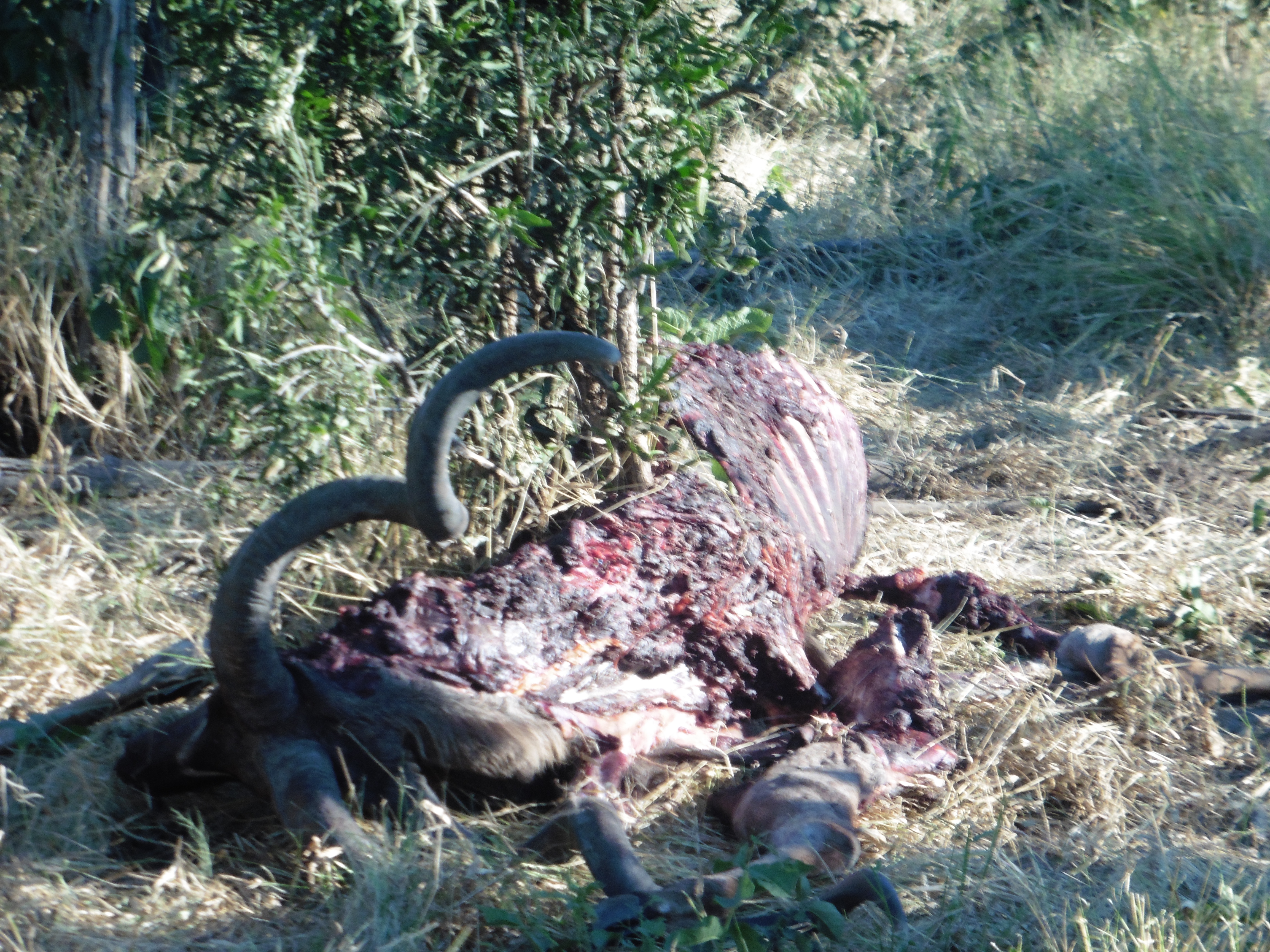 Not far from the remains we saw a mother lion and her three cubs. They were full and relaxed as we drove around them to get the best view.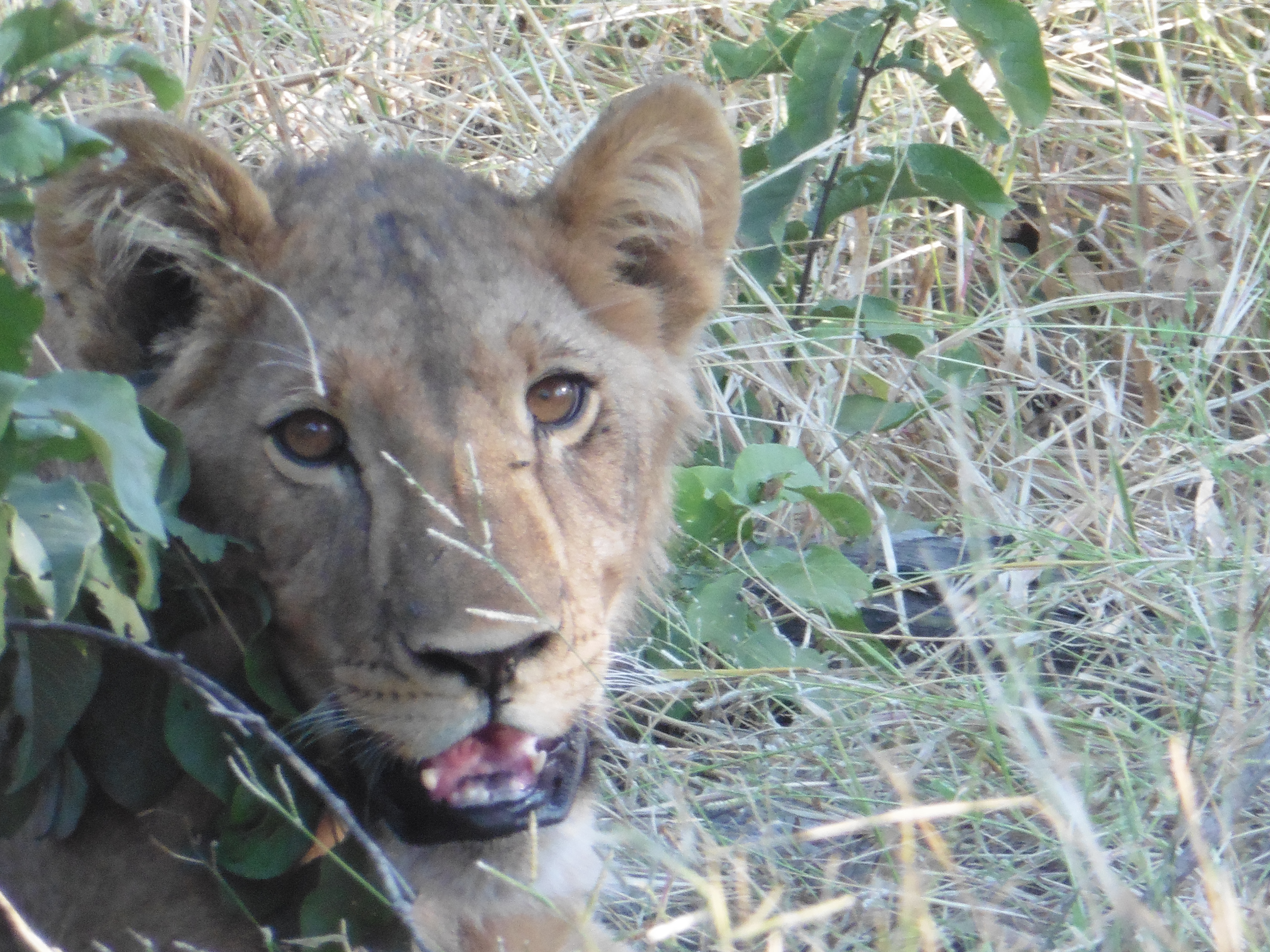 Because our camp is new and there are no other camps in the area, the animals here are not totally used to the safari vehicles and will look up when we make a noise. But like the animals in the other areas we visited, they see the vehicle as one shape and do not view it as a threat. That is how we are able to safely be so close to the animals.
As on the final night at our other camps, tonight was cultural night and the staff sang traditional songs for us. And as at the other camps, their voices were beautiful.
Phanuel,our wonderful trip leader recapped our safari experiences and pointed out that today we had seen four of the big five animals in Africa-elephants, lions, leopards, and cape buffaloes. Rhinoceroses, the remaining member of the big five are so rare that they are seldom seen.