After a two-hour drive from the air strip last night, we were happy to arrive at Tamog Tented Camp, our home in the Okavango Delta. We were the first group to stay in this brand new camp. As often happens with new facilities, there were a few issues that needed tweaking-mostly plumbing and power in the tents. The staff were great fixing things as quickly as possible, and our group was understanding of the situation. It was wonderful to see how everyone took the high road in this challenging situation. By the second day most of the issues were resolved.
This camp is more rustic than our previous camps, but I am loving the feeling of camping while still having all the perks of great food, a comfy bed, plumbing, and electricity.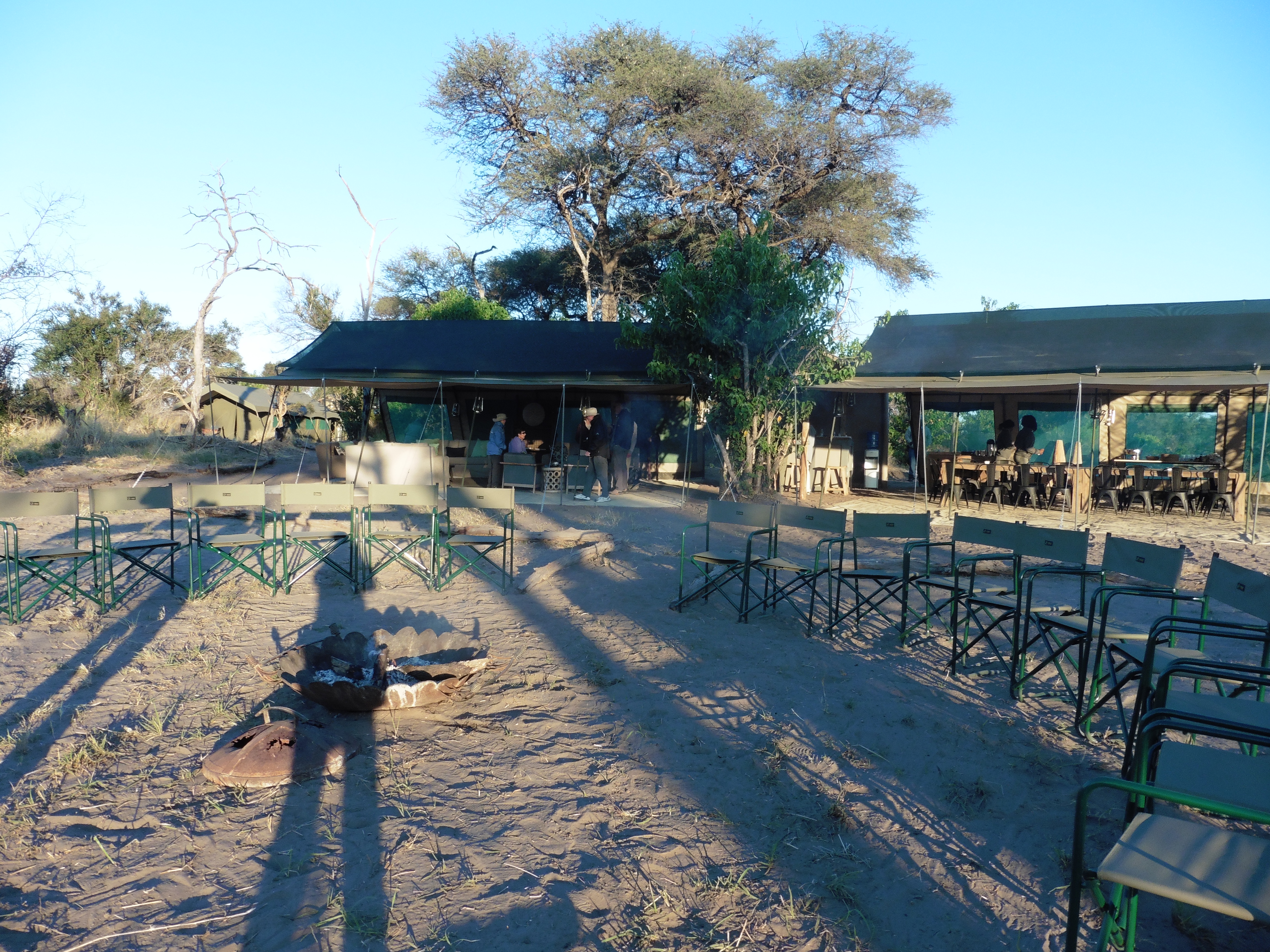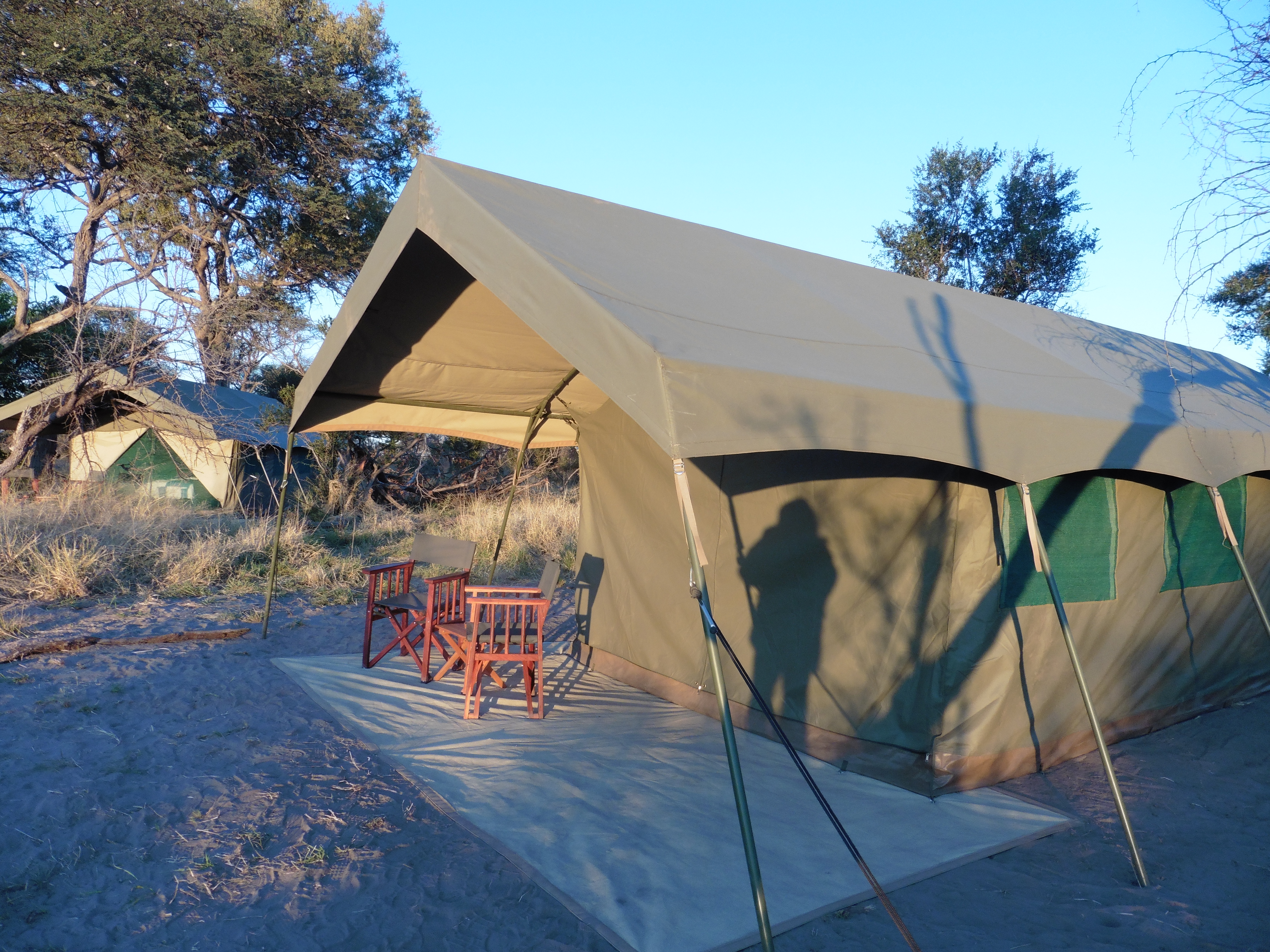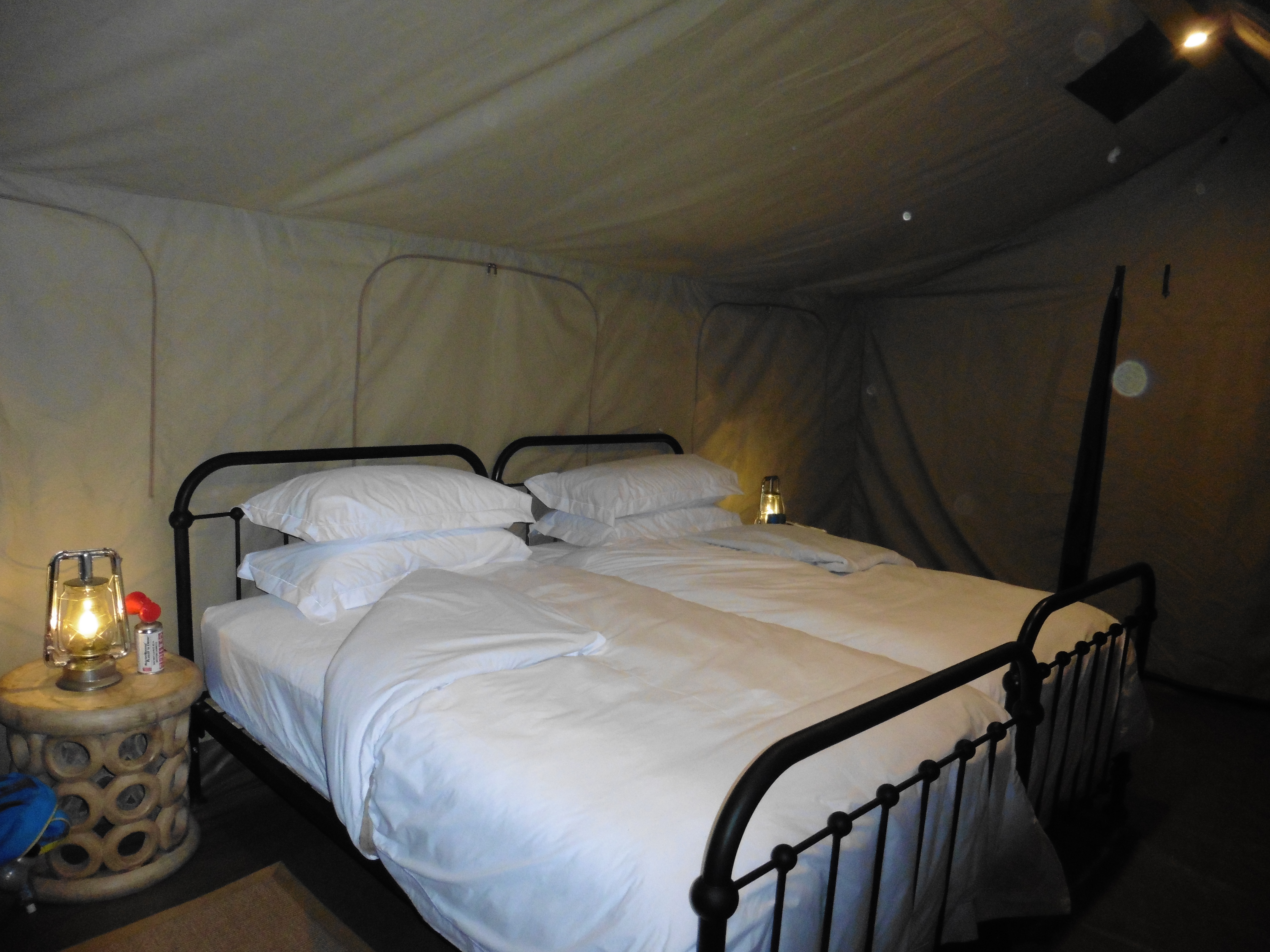 Ono, our wonderful guide, is a teacher, as well as a guide.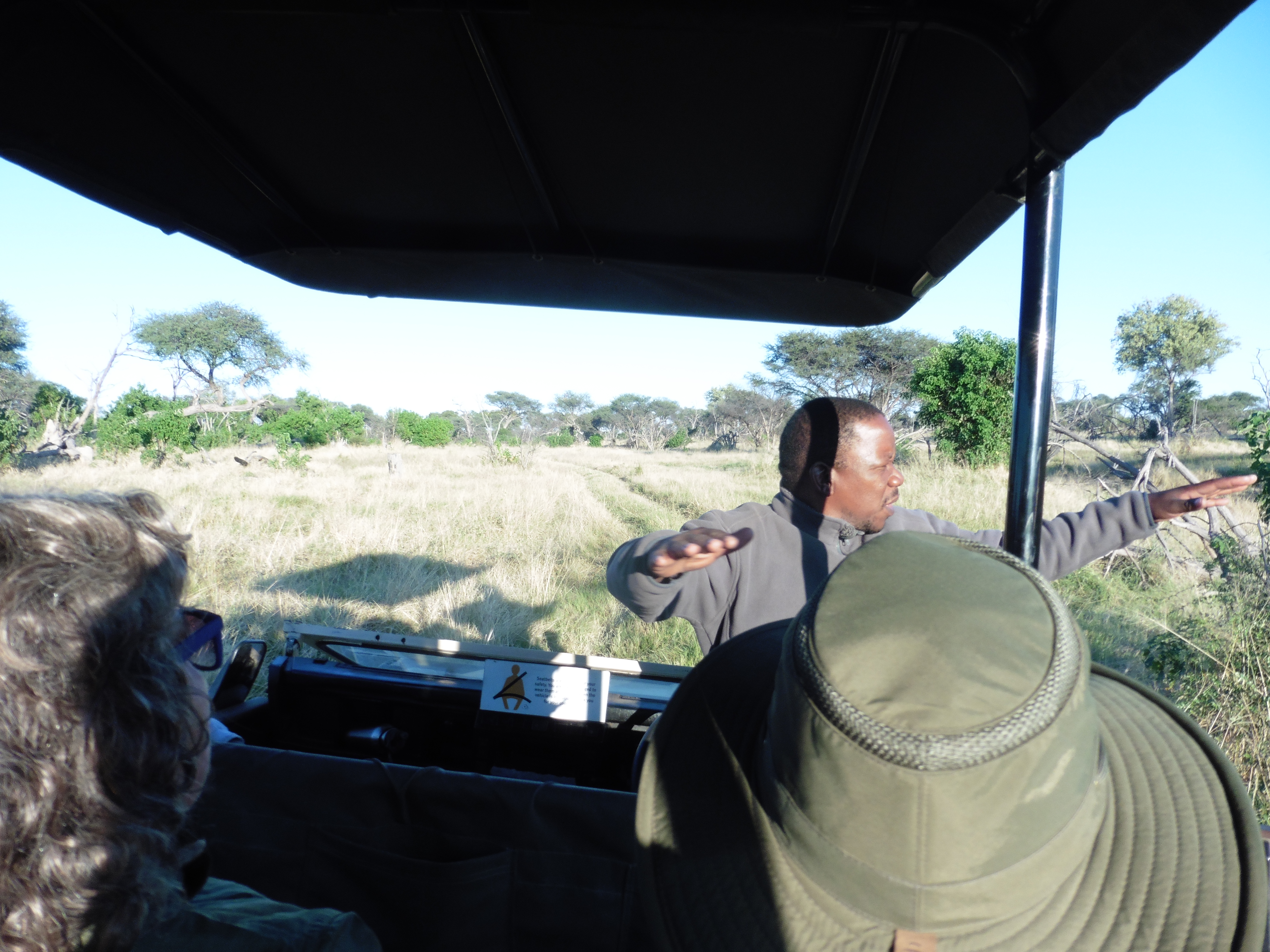 We were tracking a leopard and he taught us all the steps he followed to find the leopard. After investigating a fleeting glimpse of a leopard,Ono spotted an impala leg on a tree limb. The leg was all that was left after the leopard took the impala up the tree to keep it safe for multiple meals.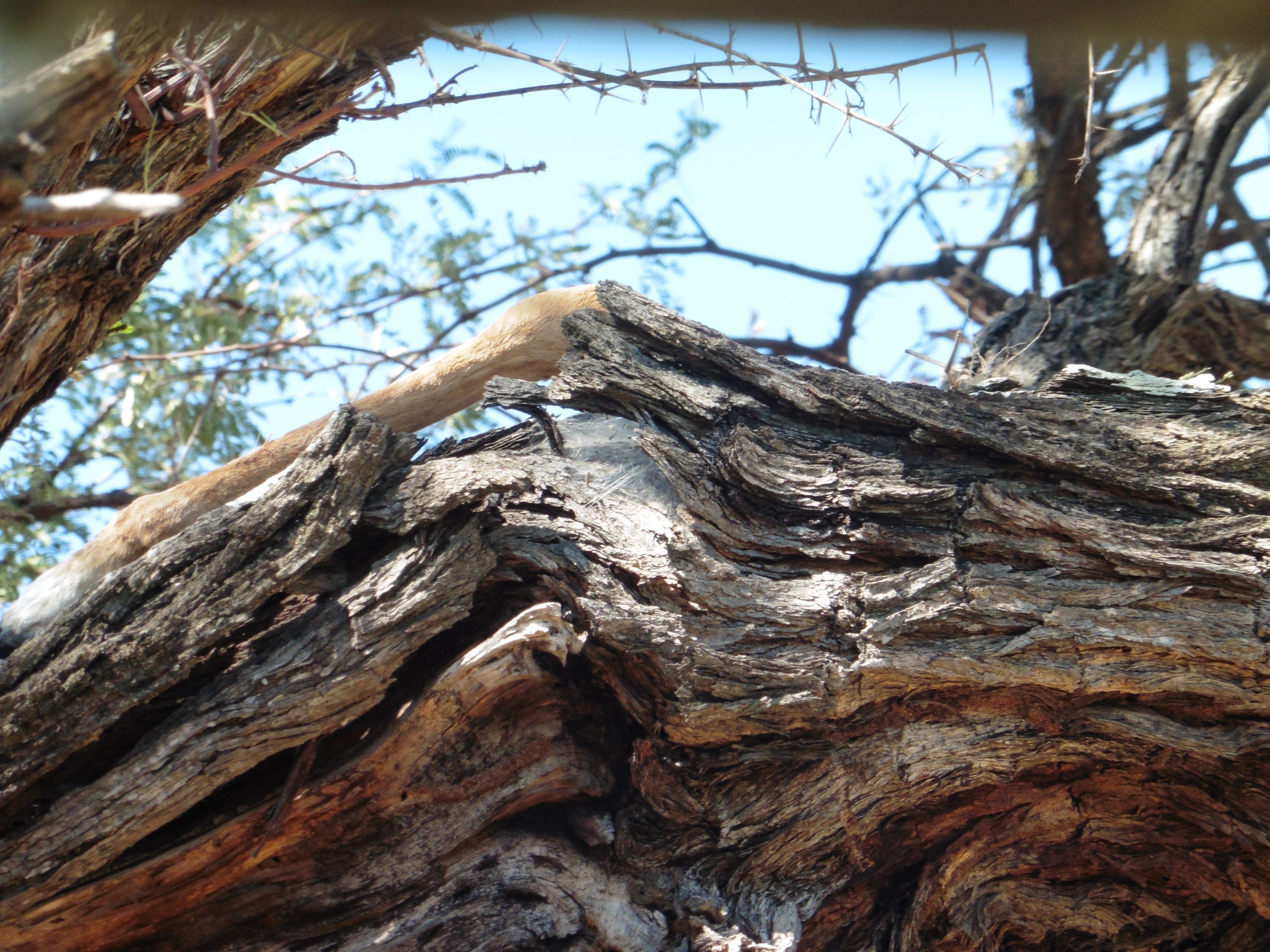 He noticed vultures circling and distressed calls from other birds. We followed the bird calls but did not find the leopard.
On the ride from the airstrip to camp the previous night, Ono asked us what we most wanted to see . I said zebras because we had only seen a few in our previous camps. Dazzles of zebras appeared every day we were in the Okavango Delta, and I never tired of seeing these beautiful animals. Although they look like horses with stripes, their backs are too weak to carry riders.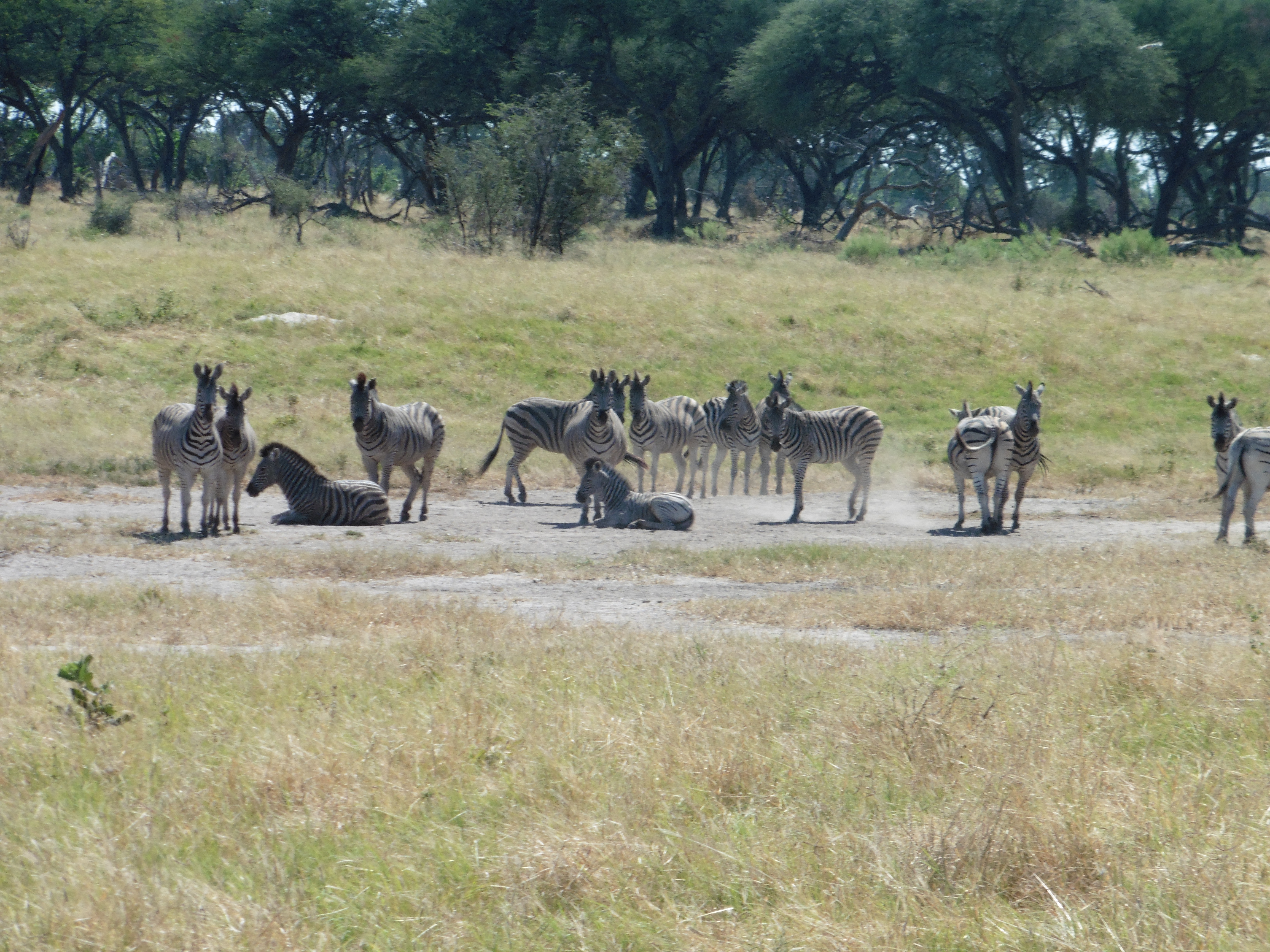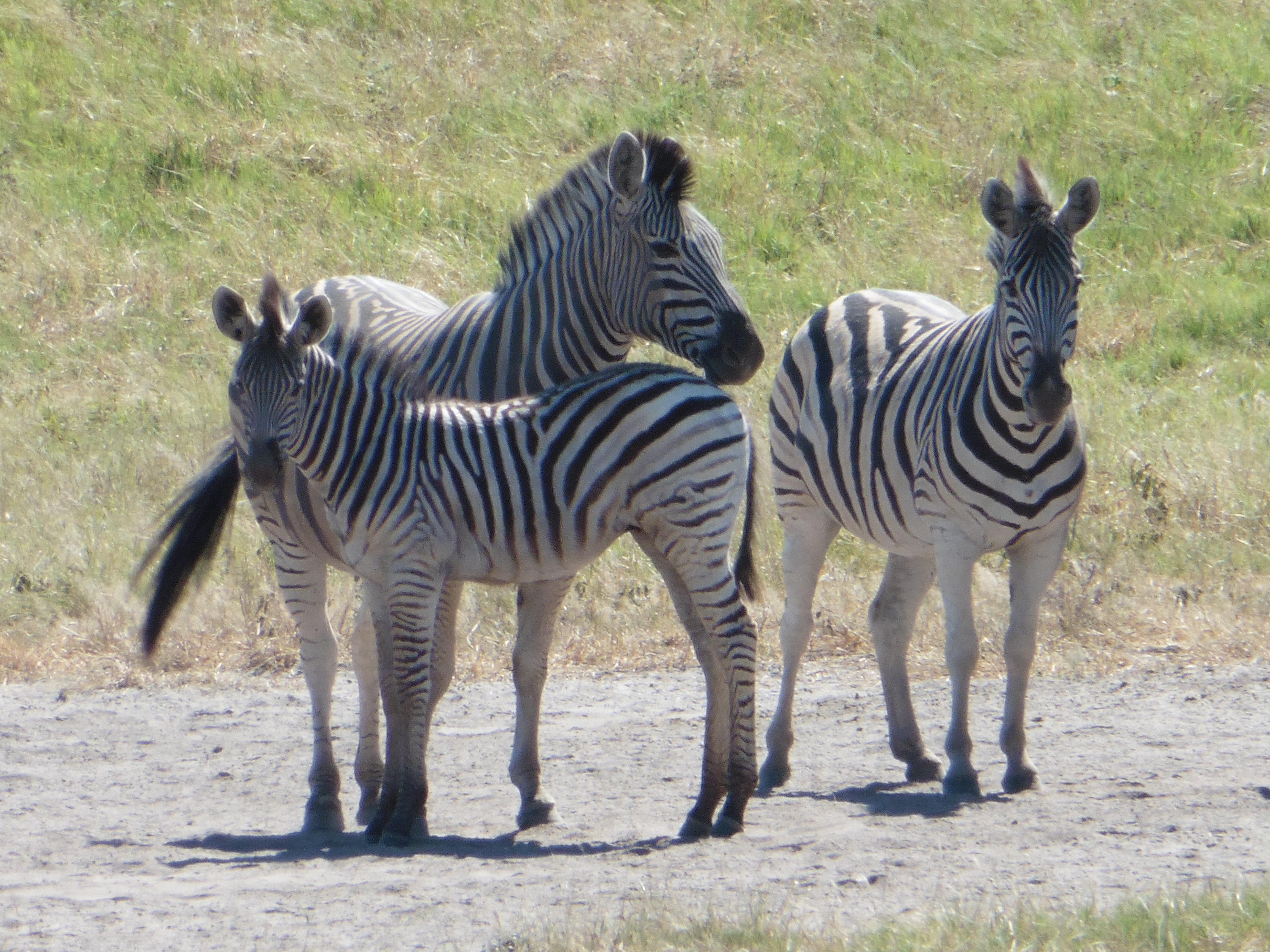 Ono pointed out therapeutic plants his mother had taught him to use and let us try them. We used the giant devil horn which turns into soap and moisturizer with a little added water to wash our hands after tea and cookies in the bush. We rubbed the leaves of the silky sage between our hands and smelled its sweet scent which is used to repel mosquitoes.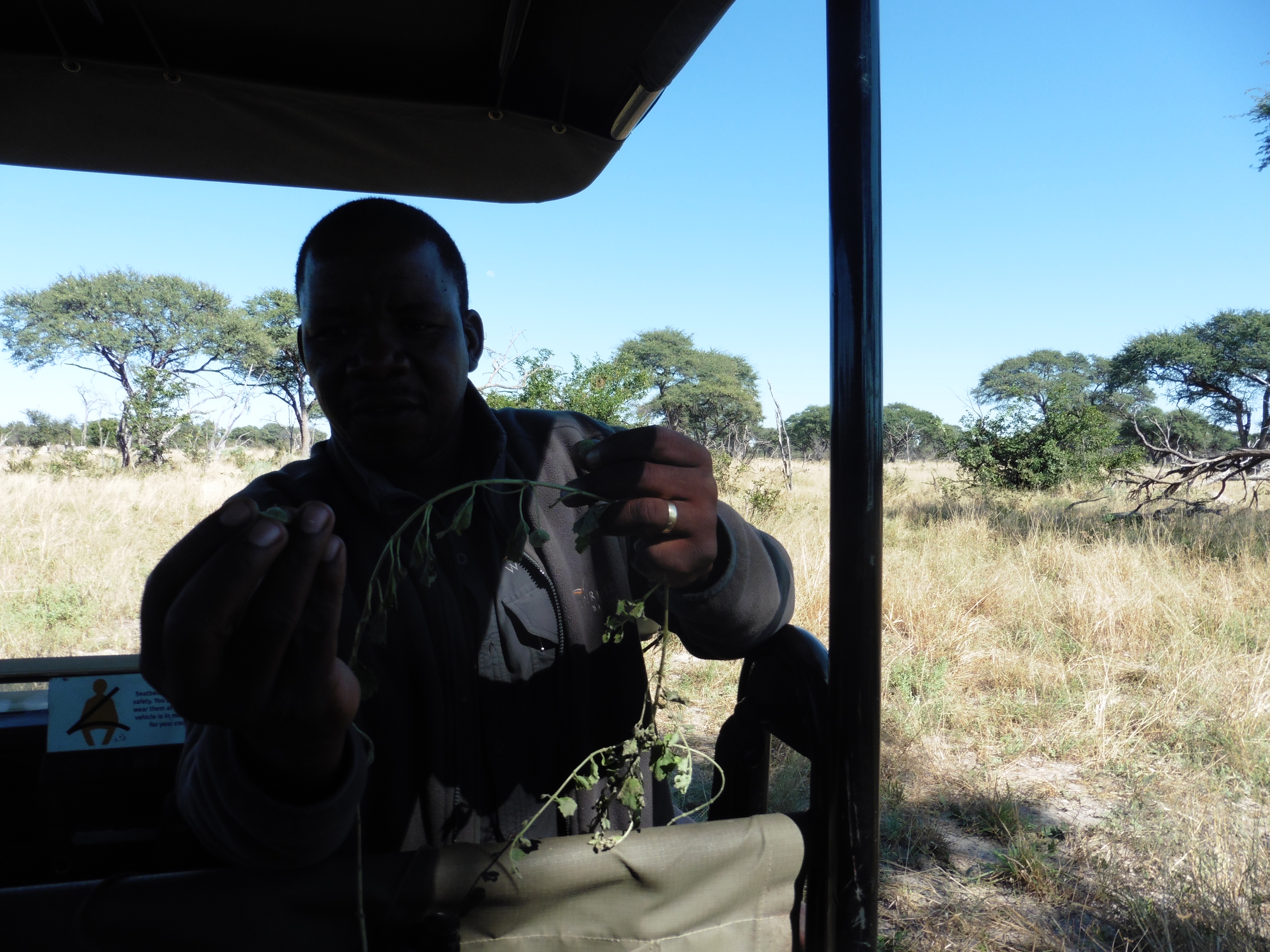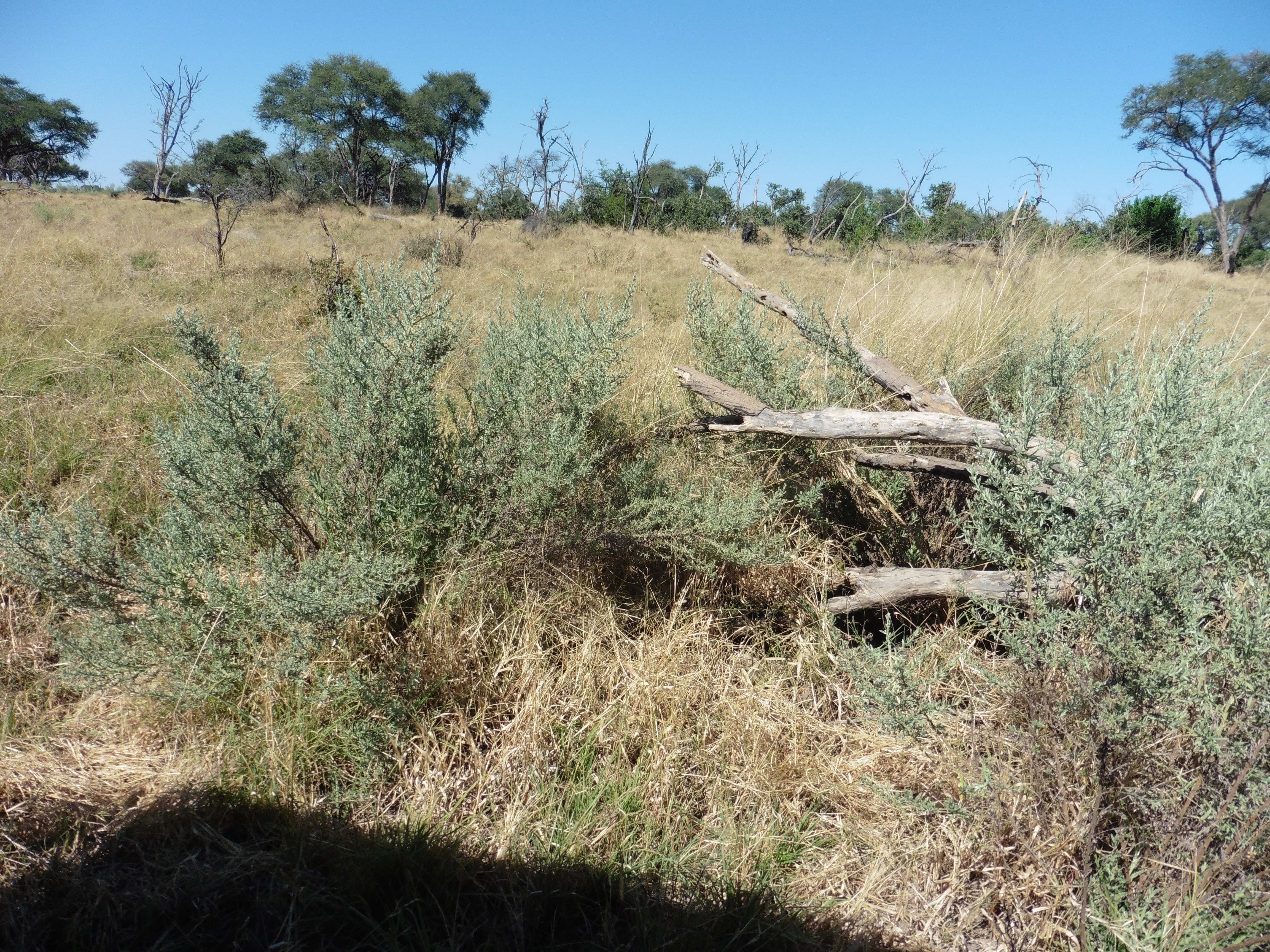 The bush here is more open than the other places we have been, and it easier to see animals in the distance.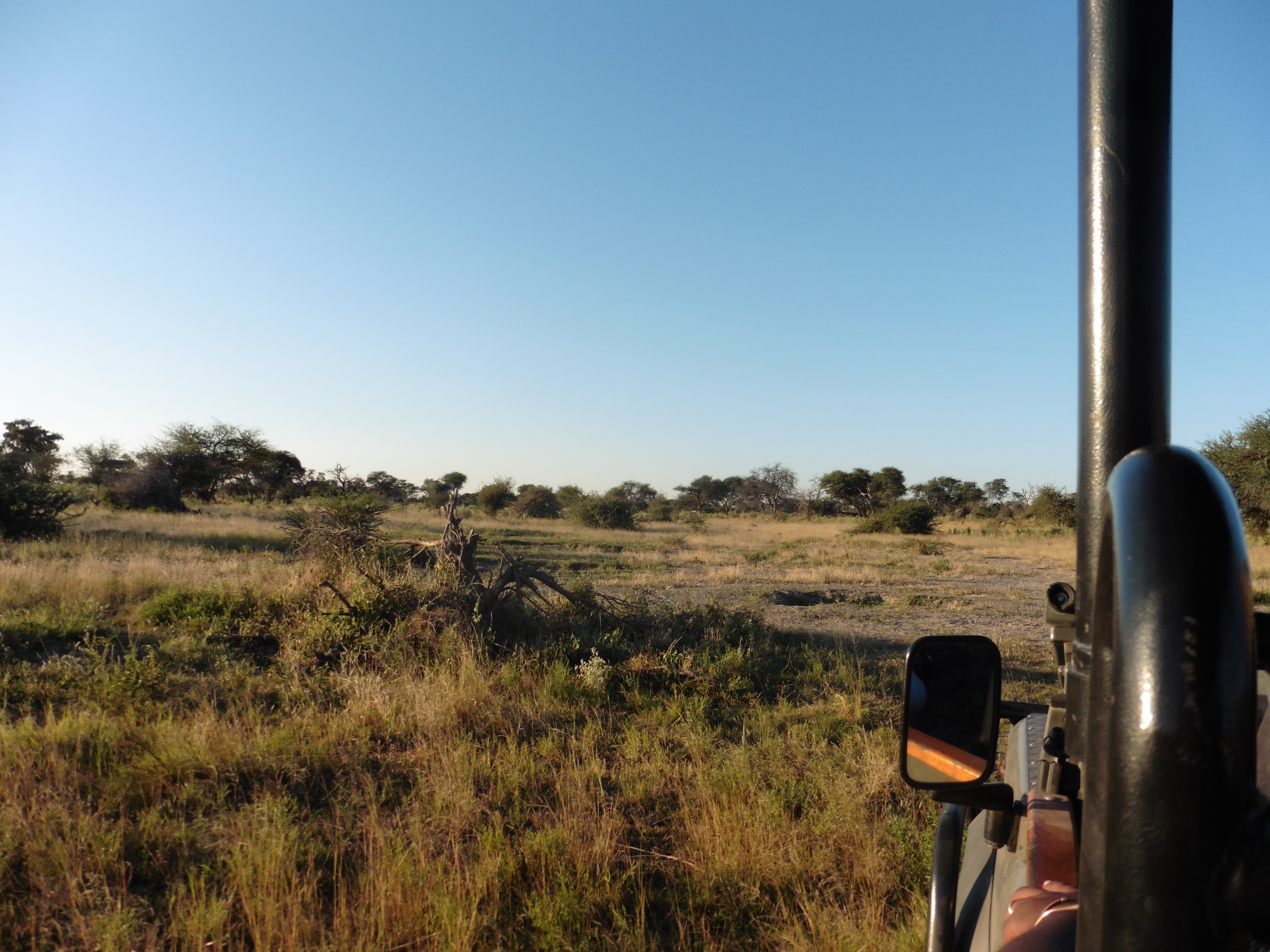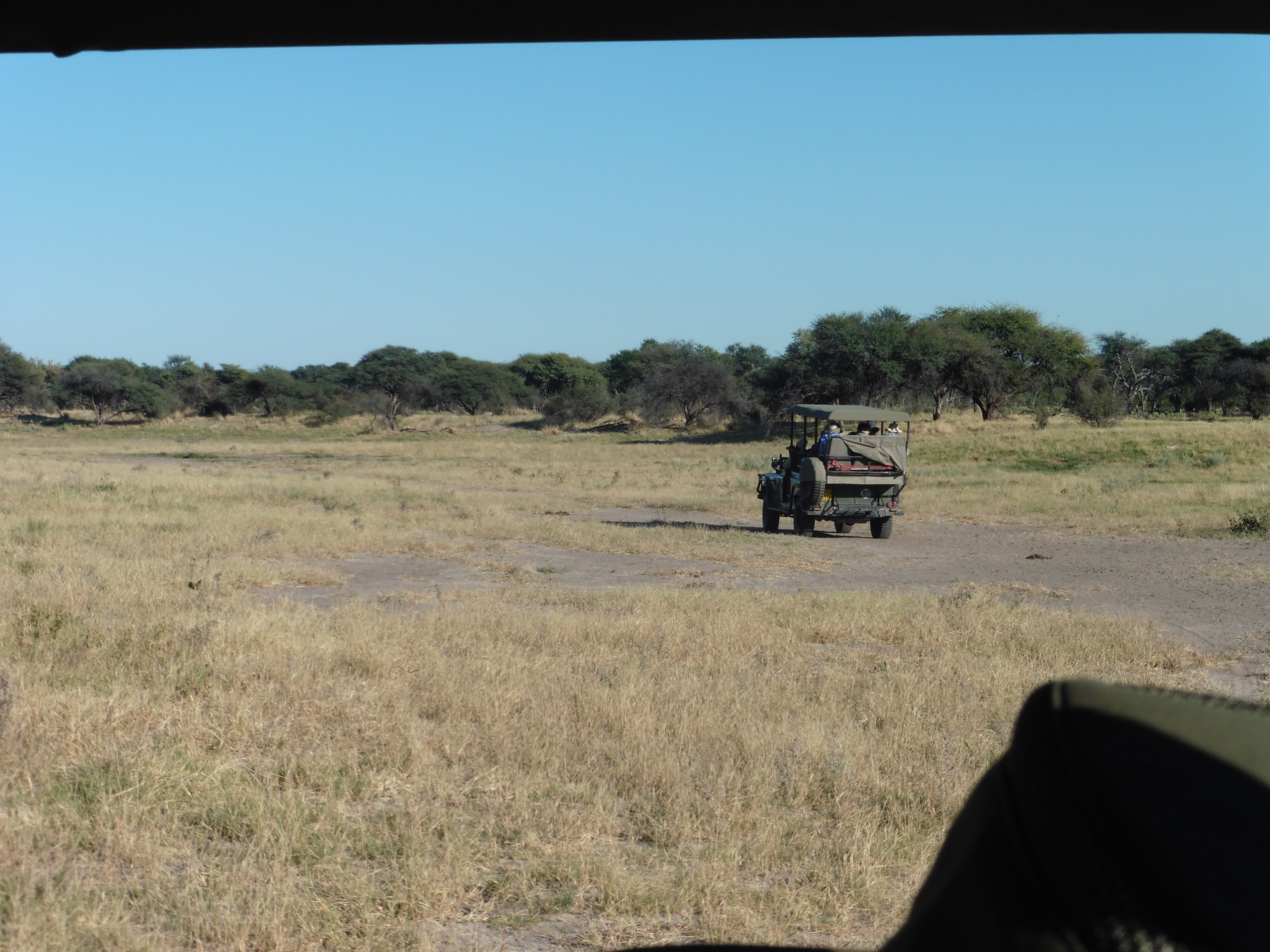 Our sun downer was by a beautiful watering hole.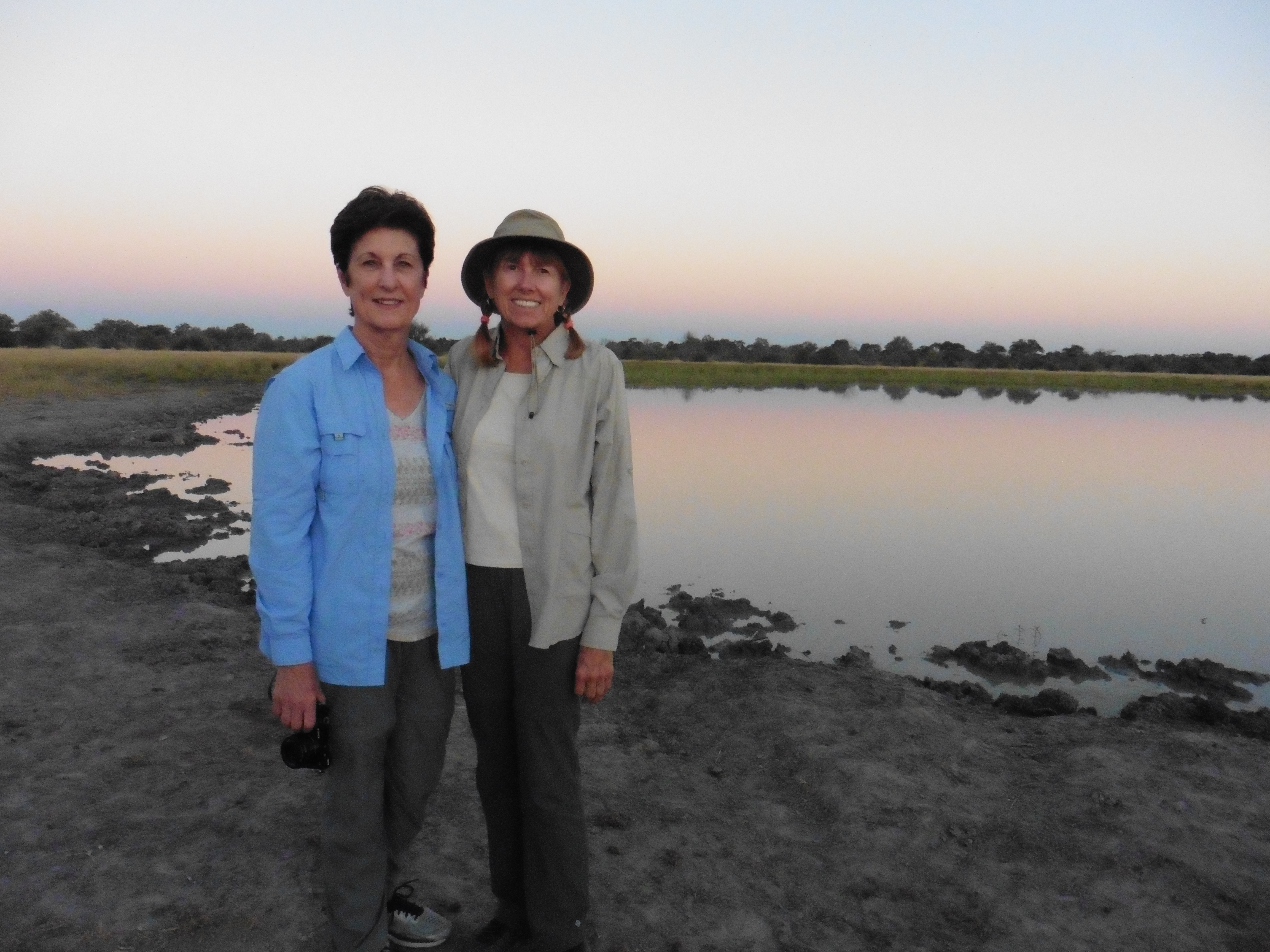 As the sun set, the African silhouette and evening sky were especially stunning. We saw Venus in the West and Jupiter in the east.