During the night our ship moved to a new location and today we embarked on Isabella, the largest island, and visited the Village of Puerto Villamil. Our first hike was to the Wall of Tears, a stone wall left from the time of the penal colony Ecuador established on the island. The prisoners were forced to carry the heavy stones to build the wall, and many of them died in the process. One of the more brutal tales of the penal colony period recalls how the police would set prisoners free, and then after a few hours or days hunt them.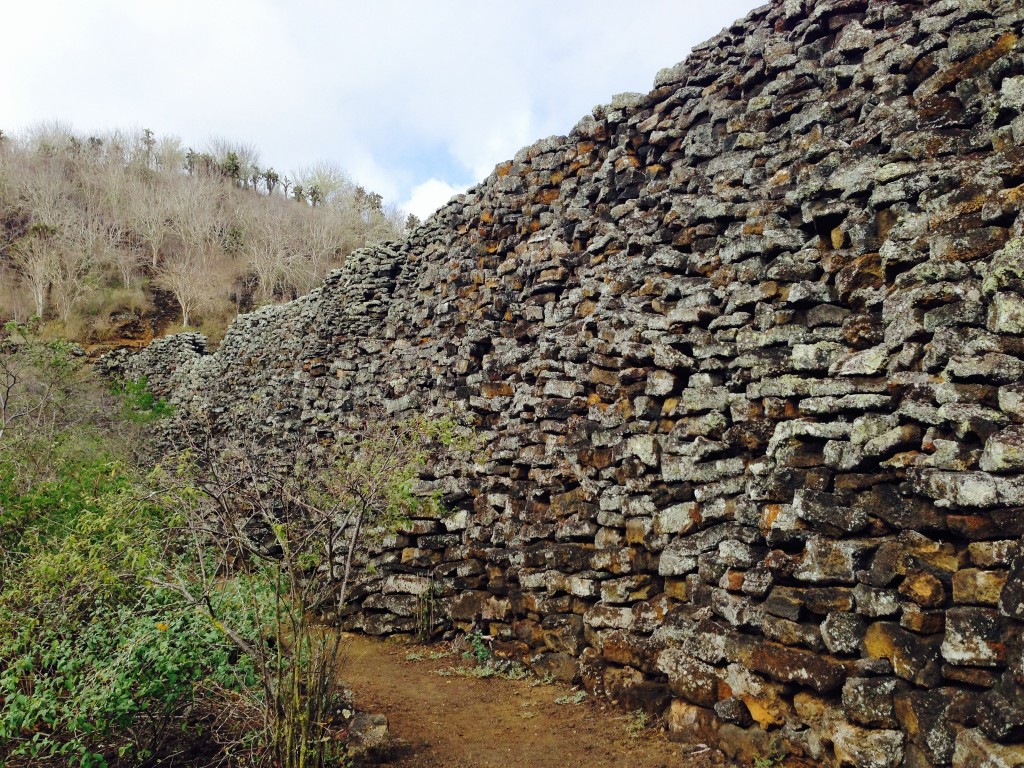 We had our last snorkle today. Although the water was not as clear and I didn't see as many beautiful fish, I had five sea lion encounters. They swam right under me, and one returned to check us out. It was the highlight of my snorkeling adventures here.
This afternoon we went to the Giant Tortoise Breeding Center where they work to breed and safely rear tortoises until they are big enough to survive in their natural environment. We saw tortoises mating, eggs ready to hatch, newly hatched tortoises and tortoises at all stages of growth up to being ready to be released at about age eight. Giant tortoises don't reach sexual maturity until they are twenty-five and often live to be one hundred and fifty. The center can determine the sex of the baby tortoises by how much they warm the eggs.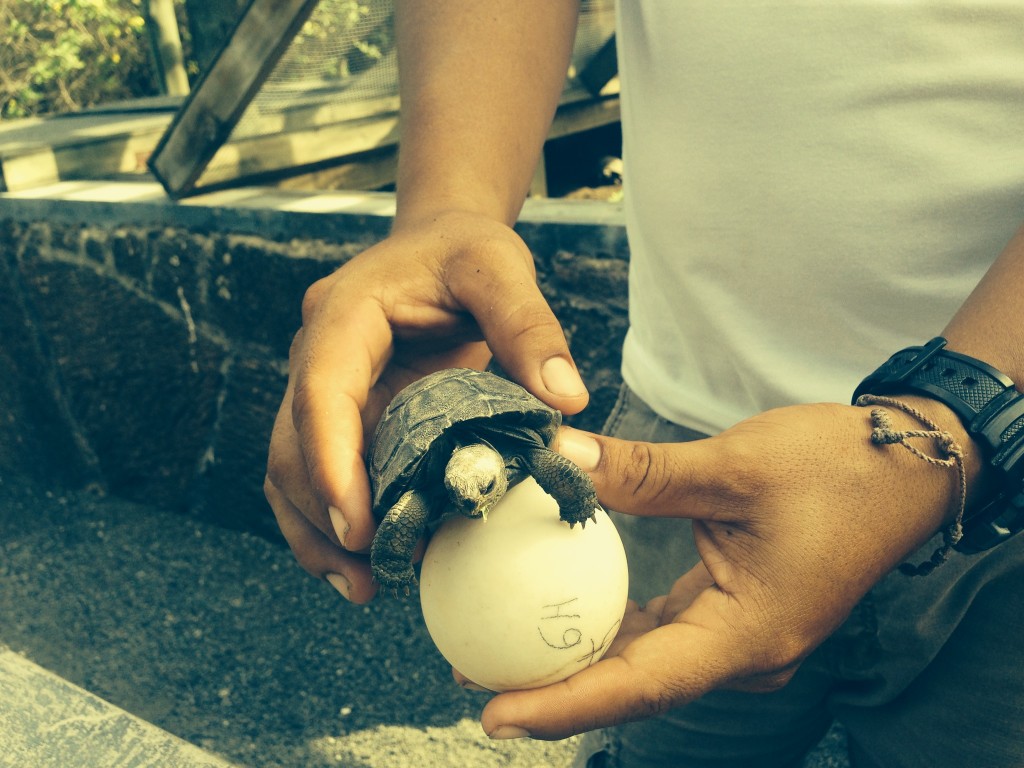 After that we hiked to a flamingo area and saw about six flamingos. Then we hiked to the beach to see the marine iguanas crossing the road to the sunny rocks to warm themselves.