Lots of exciting adventures filled our last full day in the Galapagos. Last night our ship traveled for about five hours through a rain storm and busy ocean to get to Santa Cruz island so we were ready to disembark in the morning for Puerto Ayora, the largest city in the Galapagos. I think I can now safely say that I do not get sea sick. When we awoke it was still raining, and we were preparing to get out our rain gear, but right before breakfast, the sun came out and a huge rainbow appeared.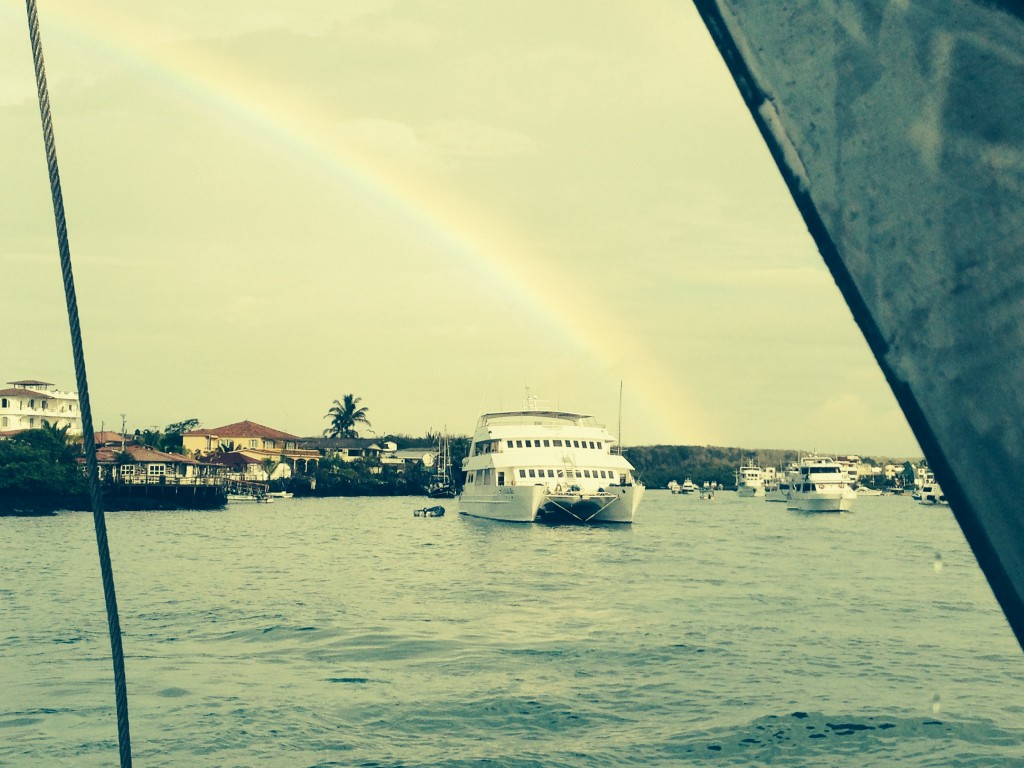 We said good-bye to our amazing crew and got in the pangas for the last time. Our first stop was the Darwin Research Center and Tortoise Breeding Center where turtles and tortoises from the various islands are kept in captivity and cared for until they are two or three years old and then are released. Contrary to most of the vegetation we had seen on the other islands, the southern part of Santa Cruz island was lush and jungle-like. It was delightful to have time to stroll through the little pathways and the town.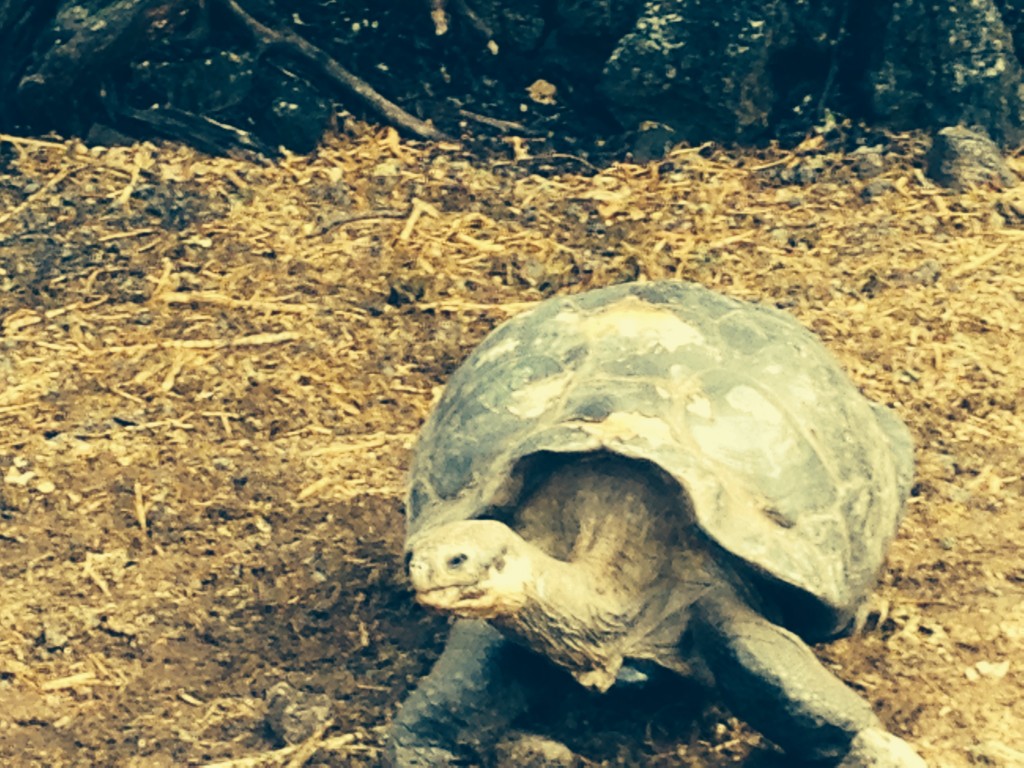 It was exciting to be where Charles Darwin had conducted some of his most important research. Our guide told us that Darwin got sea sick easily and was happy to be off his ship and in Galapagos conducting his research. His observation of the thirteen different types of finches in Galapagos and how they adapted to their environment contributed to the development of his theory of evolution. Because of their role in the development of Darwin's theory, they are referred to as Darwin's finches.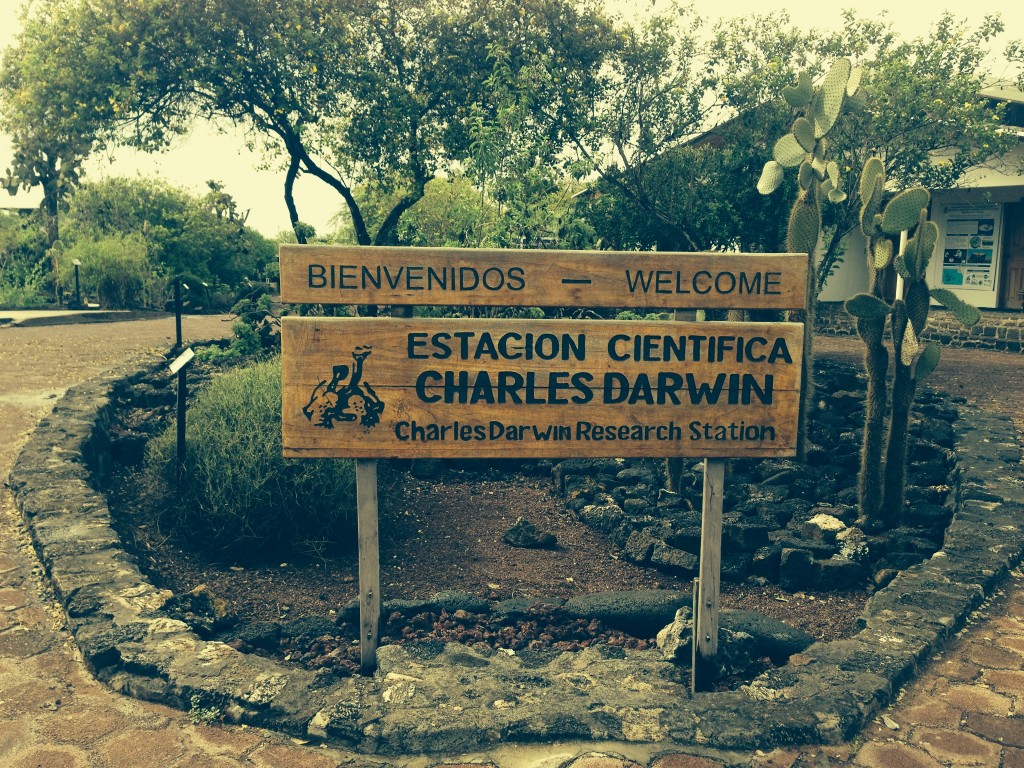 Tortoise eggs and baby tortoises have many predators, and through the work of the various tortoise care centers, Galapagos is working hard to increase the number of tortoises. After visiting two centers to see tortoises in captivity, it was exciting to go to an area where we could see tortoises in the wild. After donning rubber boots, we hiked a loop that took us by a large number of tortoises. We were lucky to be able to see so many tortoises because we were there at the end of the mating season and the rain the night before drew them to the puddles along the side of the path. Tortoises can go a year without eating or drinking anything, so I think they were all taking advantage of the readily available water.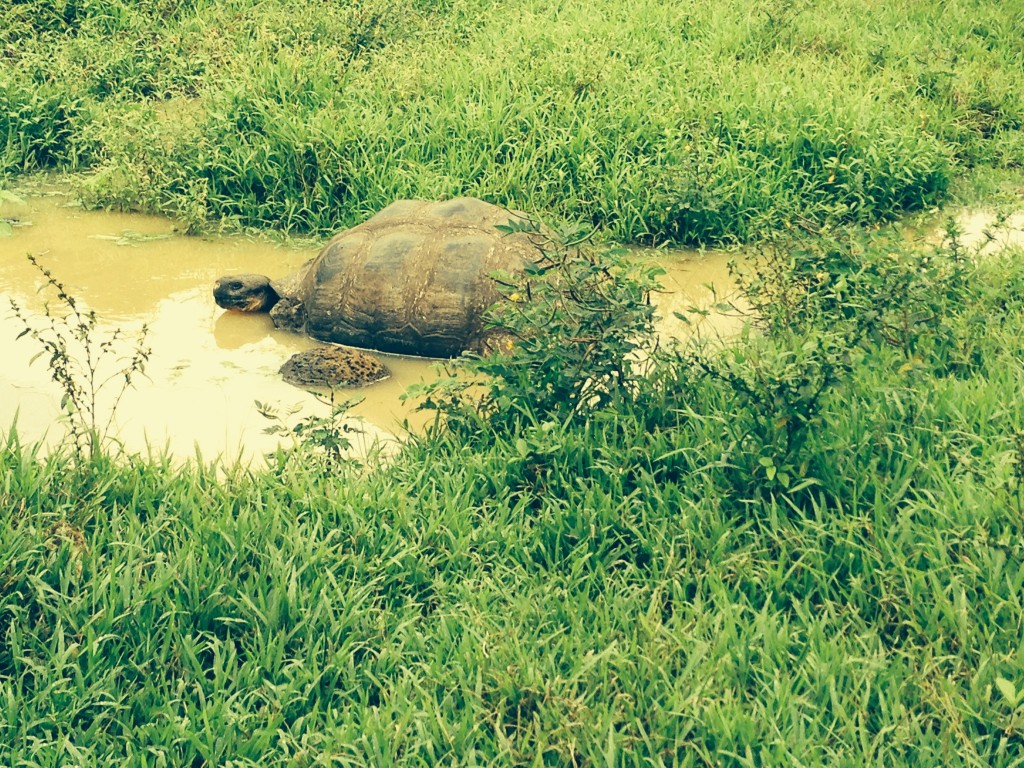 Our last stop was at a coffee and sugar cane farm. The farmer uses the syrup from the sugar cane to make brown sugar and a special rum. We were able to taste both his wonderful coffee and a drink made with his special rum.  Like everything grown in Galapagos, the coffee is organic. When we left, the farmer's son thanked us for buying their products and helping to support their family business.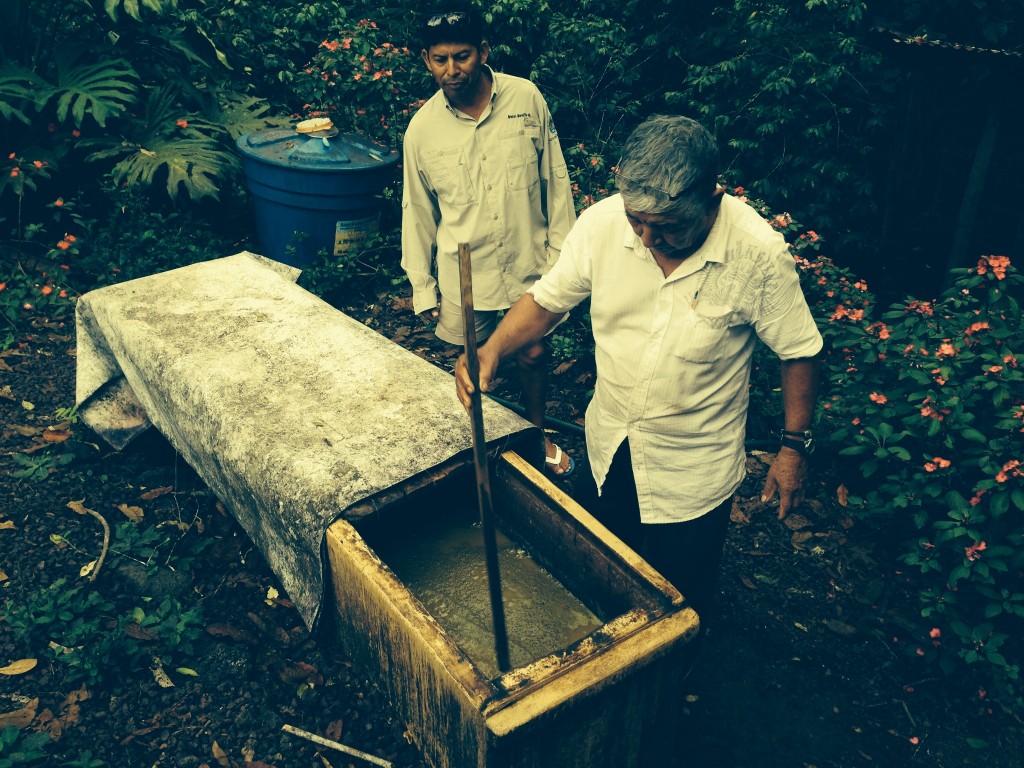 I will be sad to say good-bye to the Galapagos when we fly back to Quito. It is a most enchanted place of wildlife, natural beauty and dedication to conservation. Our guide told us that ten years ago Galapagos looked to Costa Rica as a model of conservation. Now Costa Rica is learning from Galapagos.