Our first full day in Bruges started with a lovely breakfast Michael left outside our door.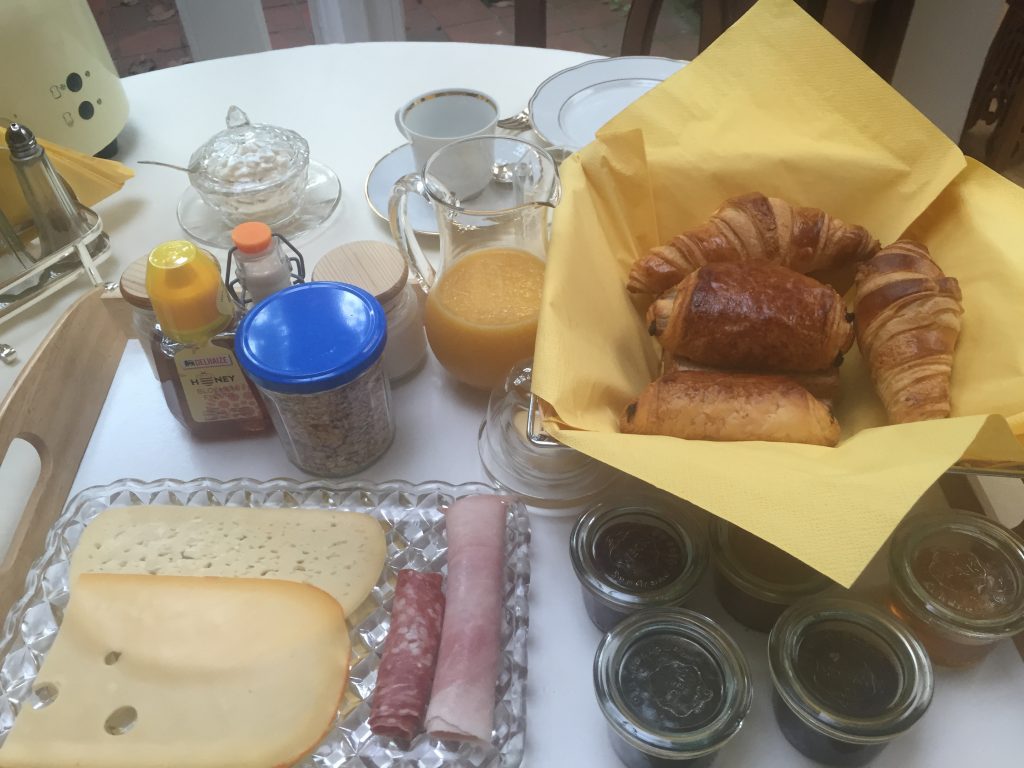 Then we were off to tour some of the beautiful Bruges highlights.  Today was market day in the square.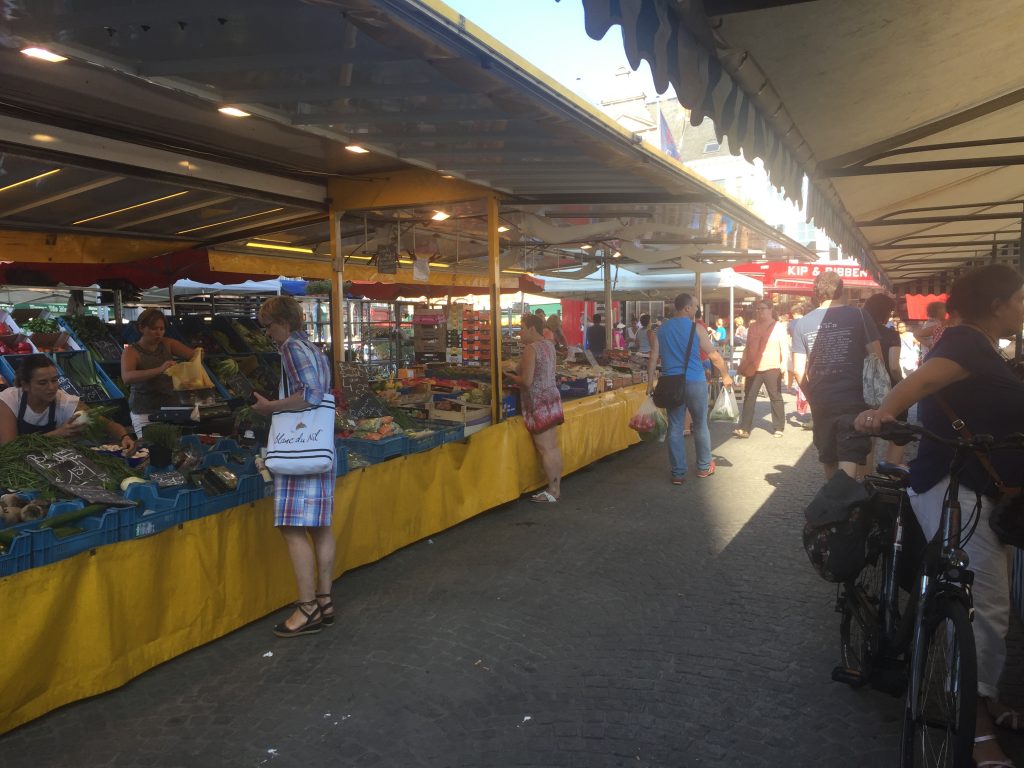 We saw the beautiful buildings in Burg Square, including the Basilica of the Holy Blood.  It was built in 1150 for the sole purpose of housing drops of Christ's blood that Derrick of Alsace brought home from the Second Crusade.  The dried blood is preserved inside a clear tube.  Today the vial was on display and people lined up to put their hands on the case around it and say a prayer.  After each person moved on,  a woman in priestly robes wiped the top before the next person approached. I don't think the vial is normally on display.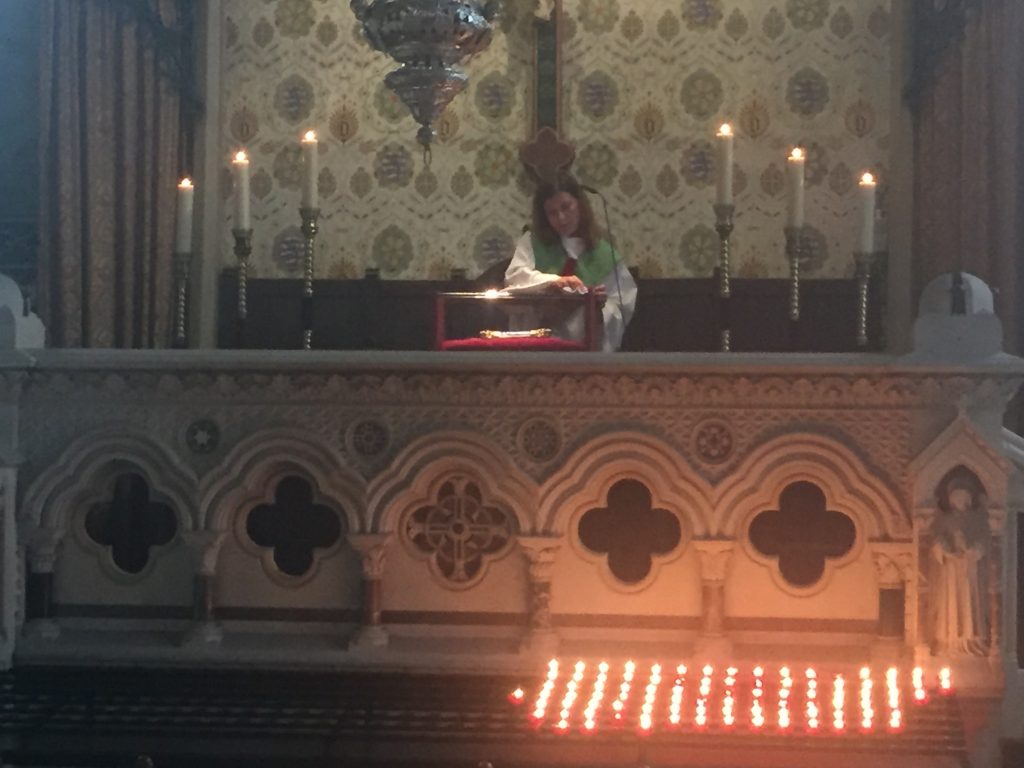 After visiting other historic buildings we came to Bruges' most photographed spot, so, of course, we took a photograph.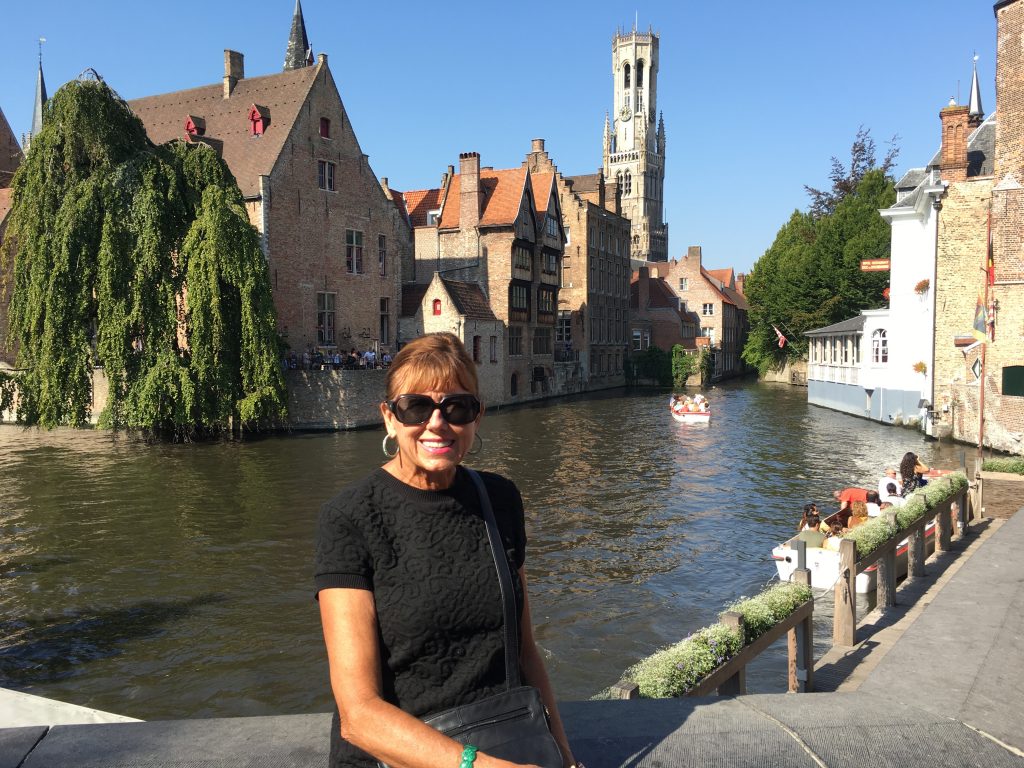 Visiting another church, the Church of Our Lady, we saw Michaelangelo's beautiful Madonna and Child, one of the few Michelangelo sculptures found outside Italy.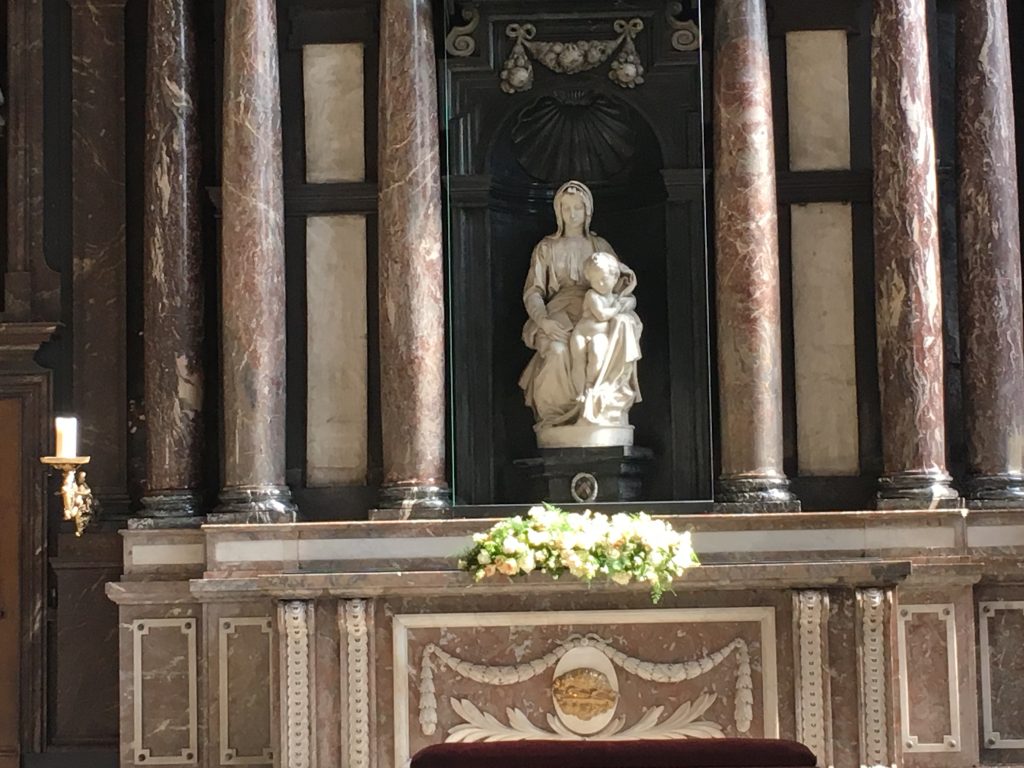 Since I enjoyed my first glass of Bruges' Bruges Zot beer yesterday I have been looking forward to touring the De Halve Maan brewery.  The beer has become so popular that their sixth-generation brewery can no longer process the beer in their heart-of-Bruges location.  So they have just completed an underground pipeline from the brewery to a bottling plant outside of town.  Standing on the top of the brewery, we could see the beer's destination in the distance.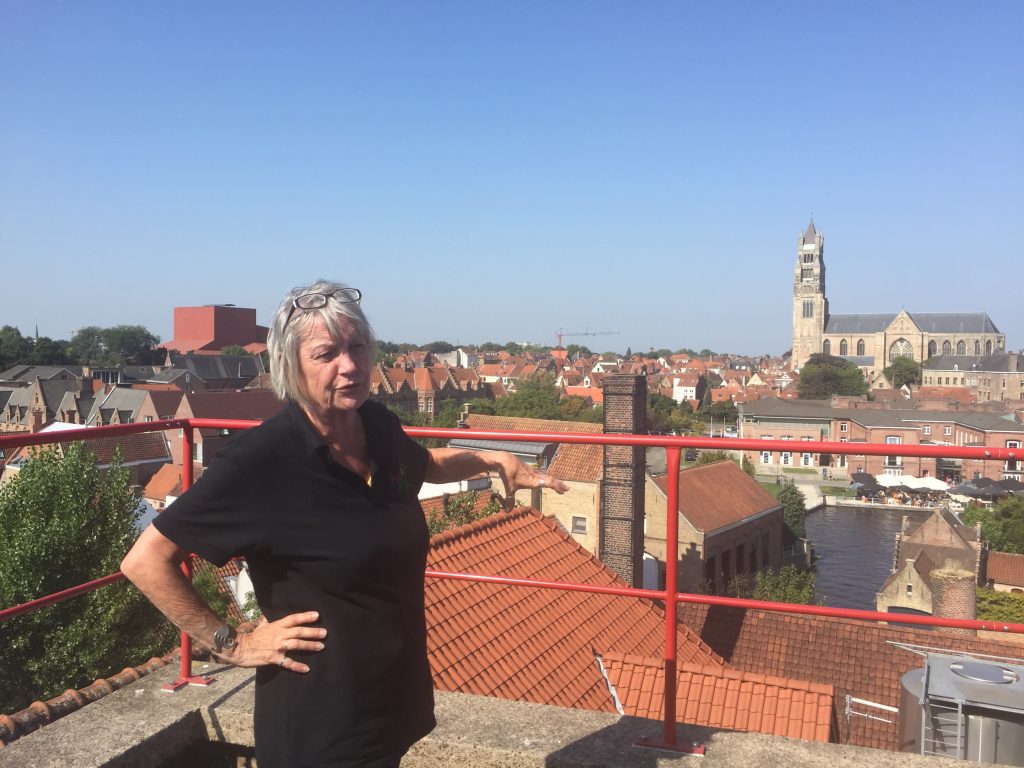 Our tour guide was quite entertaining.  She showed us drying hops used in their beer and told us hops and cannabis had similar effects on people and that was why Belgium people were so "hoppy."  Belgium beer has a much higher alcoholic content-most is six to eleven percent alcohol- than American beer.  Her opinion is that drinking any beer less than six percent alcohol is for sissies.  She warned us that tourists aren't prepared for Belgium beer and to be prepared for it "sneaking up on you."  We think she probably had had a few beers before our tour.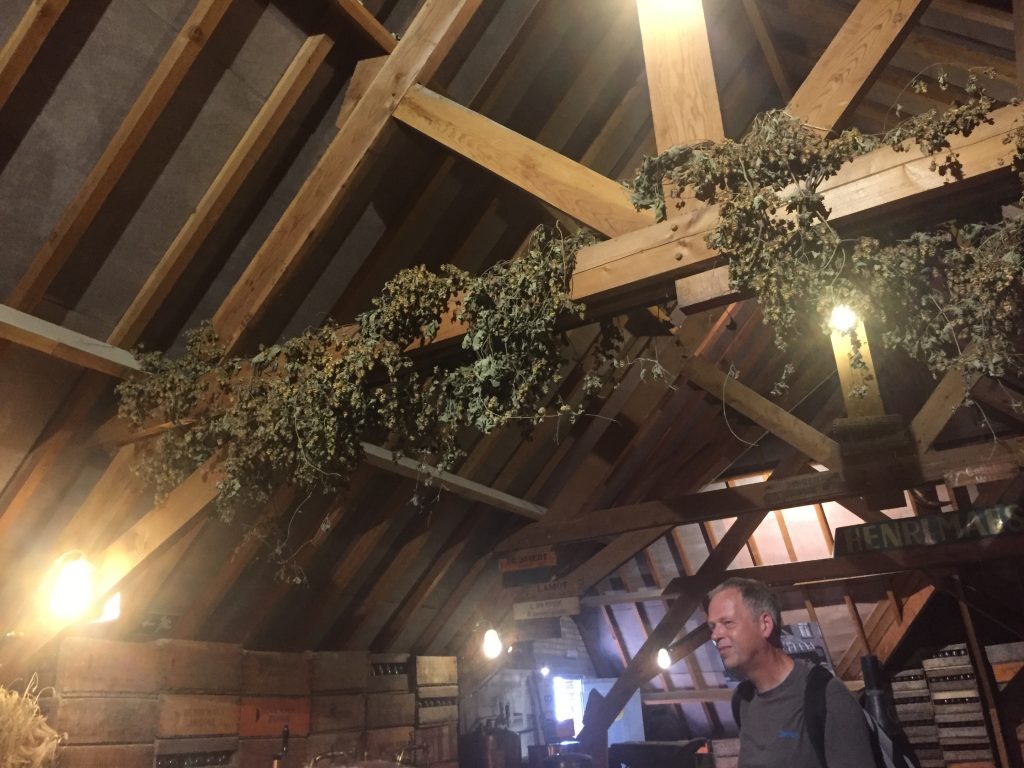 We ate lunch/dinner at Vlissinghe, a pub dating from 1515.  It was such a beautiful day that we sat in their back garden and, of course, had more beer.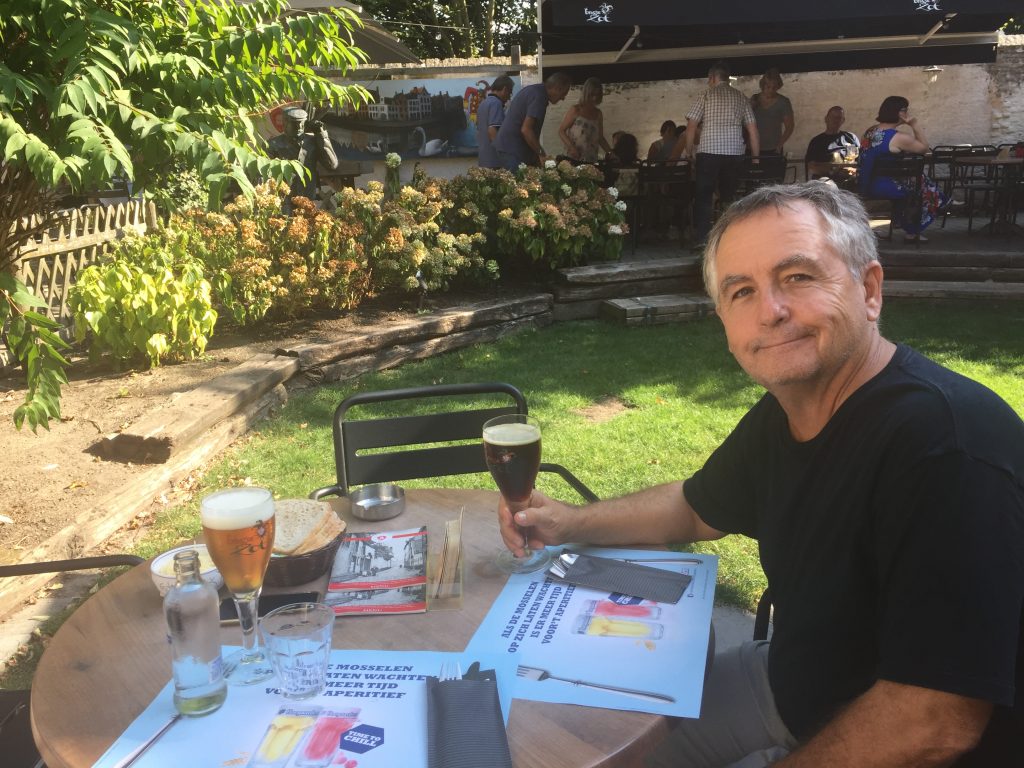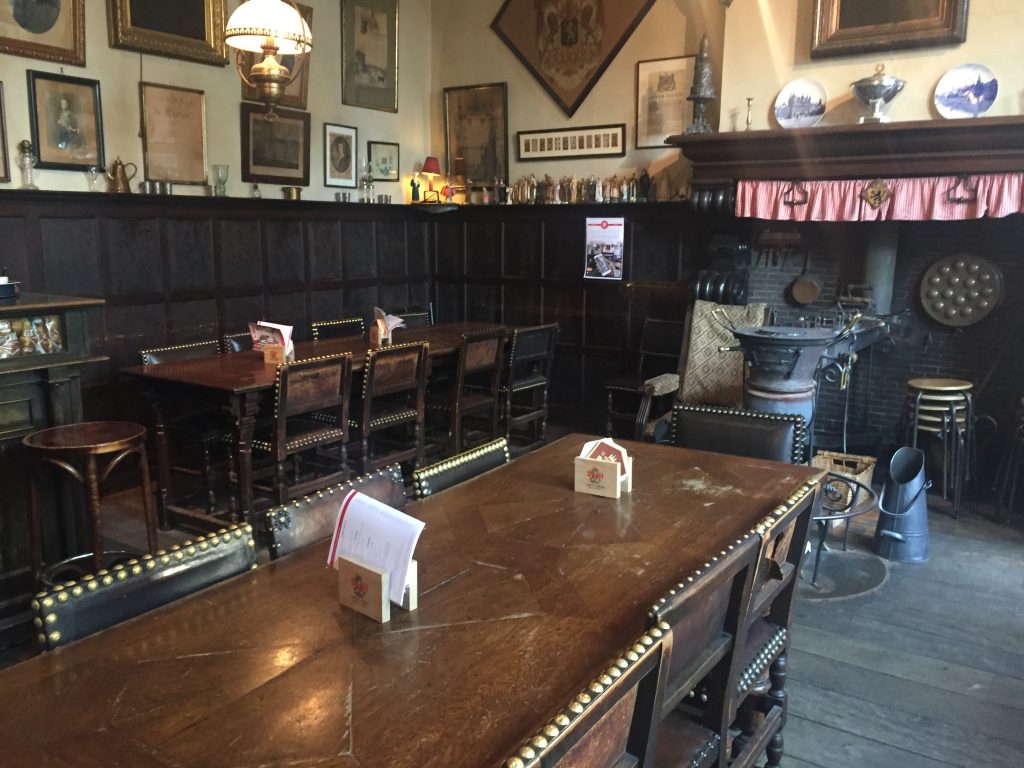 Belgium is know for fine chocolate, and chocolate shops are everywhere in Bruges.  We asked our apartment host, Michael, where to go for the best chocolate.  His recommendation was Spegelaere.  All of their chocolates are handmade at the shop, and they are always one of the three chocolate makers asked to represent Belgium at world expositions.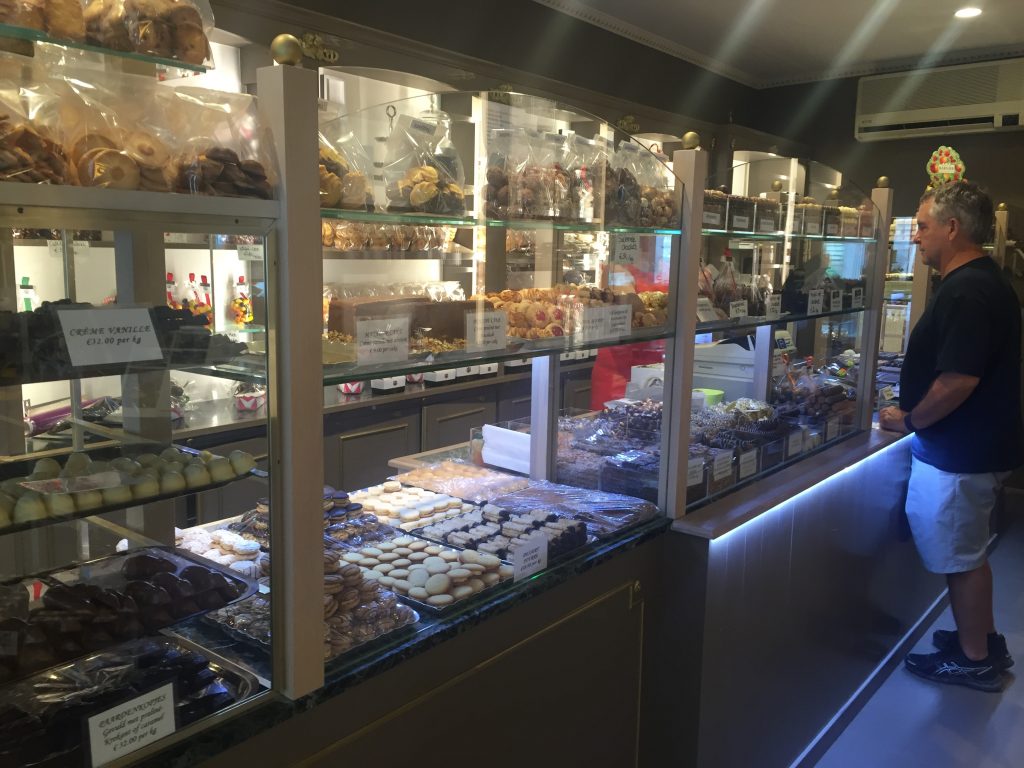 It was so hard to choose. The woman helping us advised us to tell her what we liked and she would make recommendations.  The cream-filled chocolates were different shapes depending on the filling.  This yummy caramel-filled horse was shedding a dark-chocolate tear.