Think of Bruges, think of the Bell Tower, especially for those who have seen In Bruges.  Climbing the 366 spiral steps of the Bell Tower was our first adventure of the day, and we were rewarded with beautiful views of this beautiful city.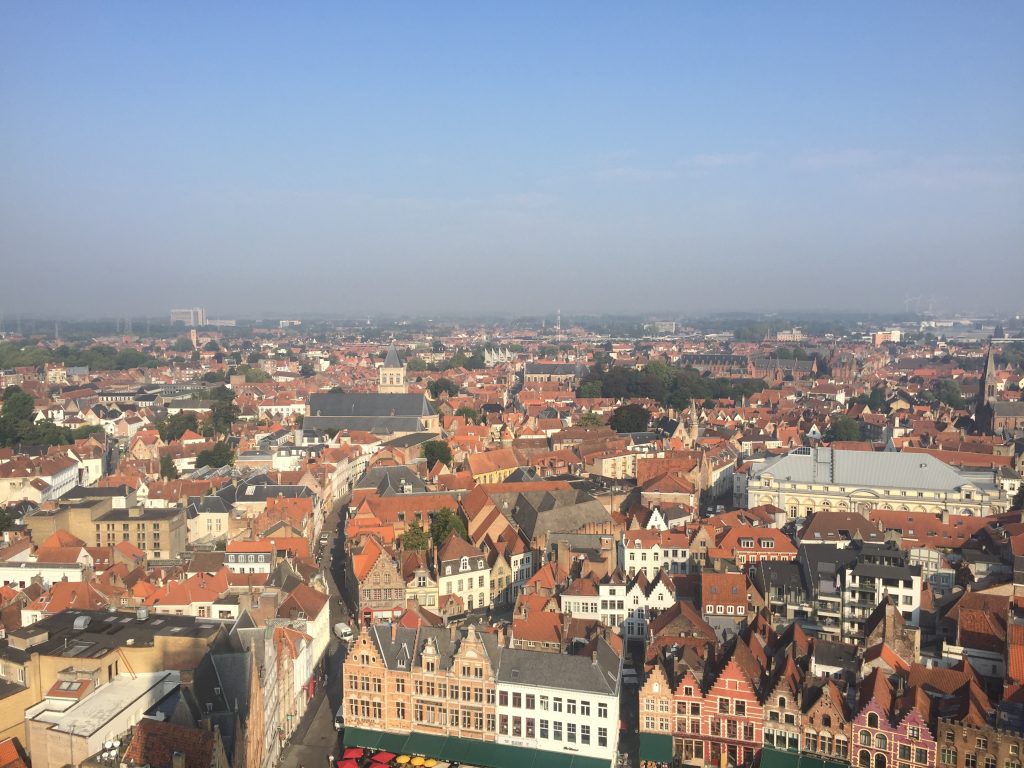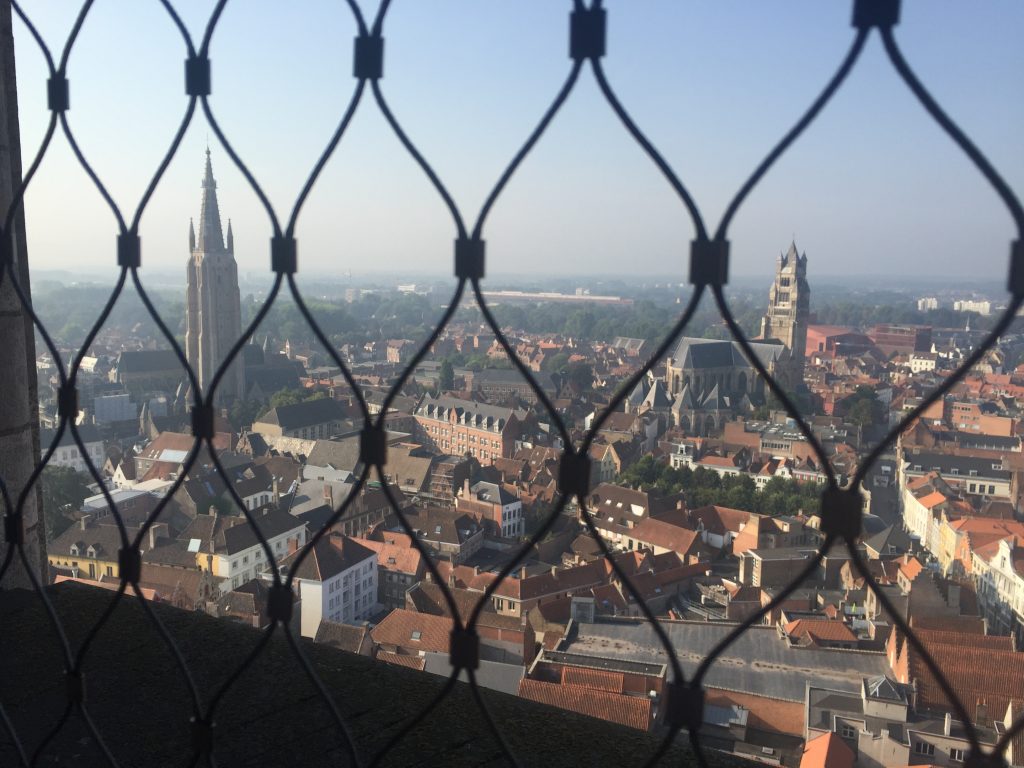 Since 1300, the Bell Tower has provided time keeping and beautiful carillon music.  It was pretty amazing to be right by the bells when they started ringing.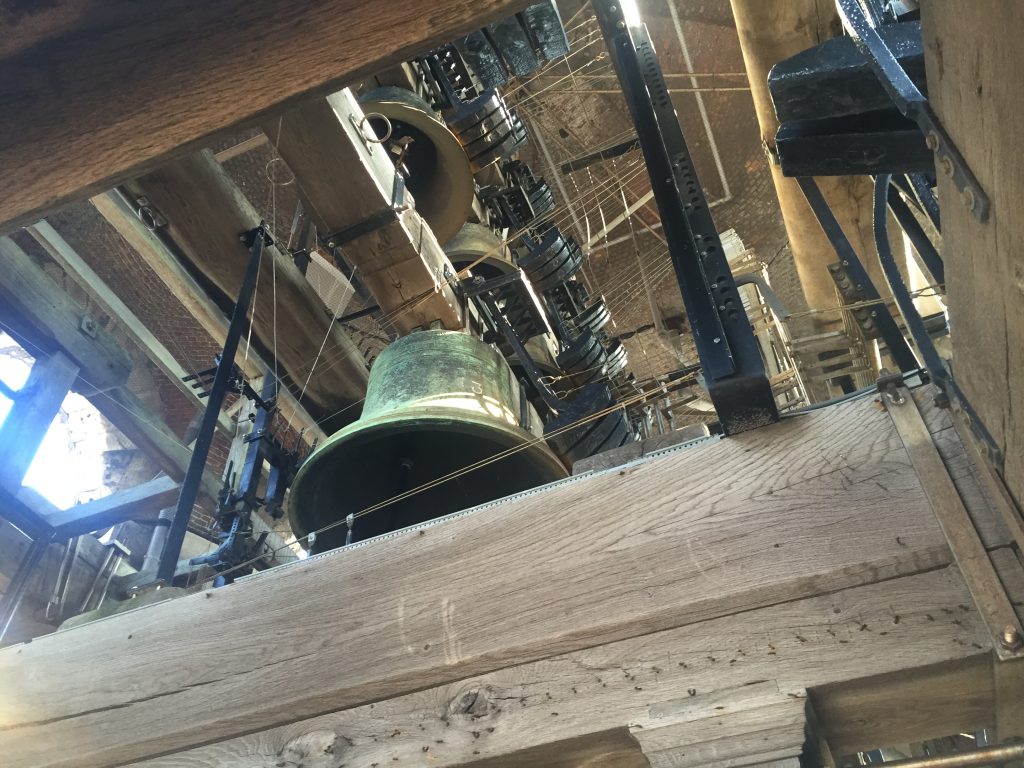 After climbing the tower, we rented bikes and rode to the charming little town of Damme, only four miles from Bruges.  Being helmet-wearing, turn-signaling, trail-riding bikers, we were less than confident sharing the narrow roads with cars and other bikers.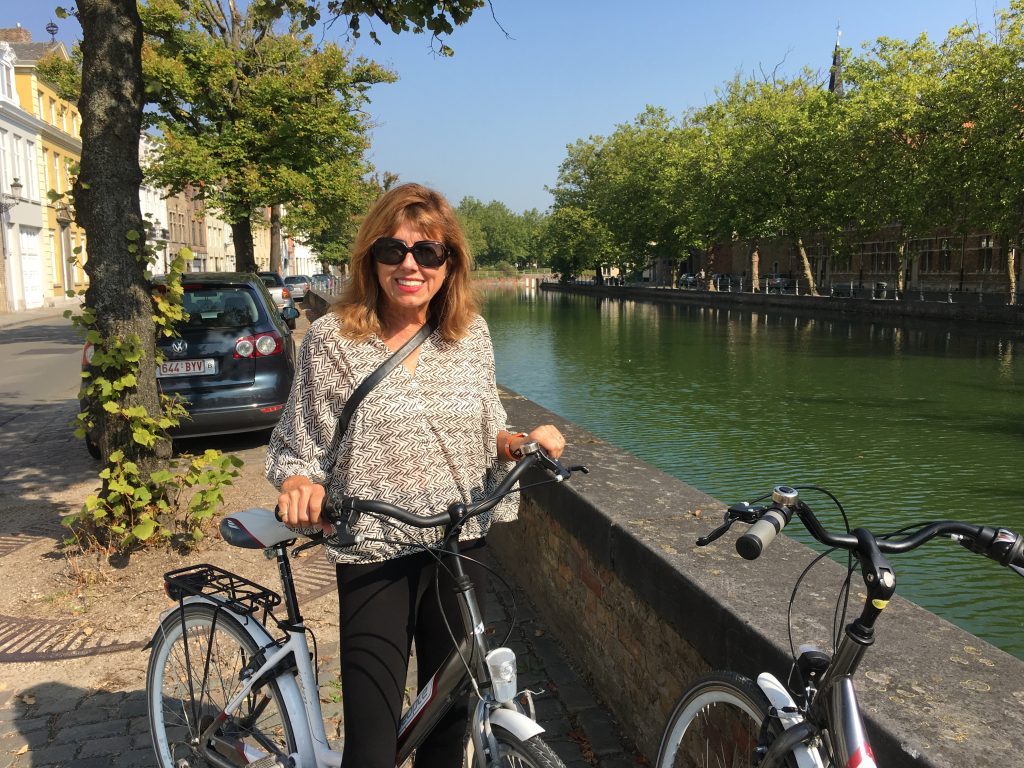 Soon we were out of Bruges and on a beautiful bike path along a canal built by Napoleon.  We passed a working windmill.  On weekends it is open for tours.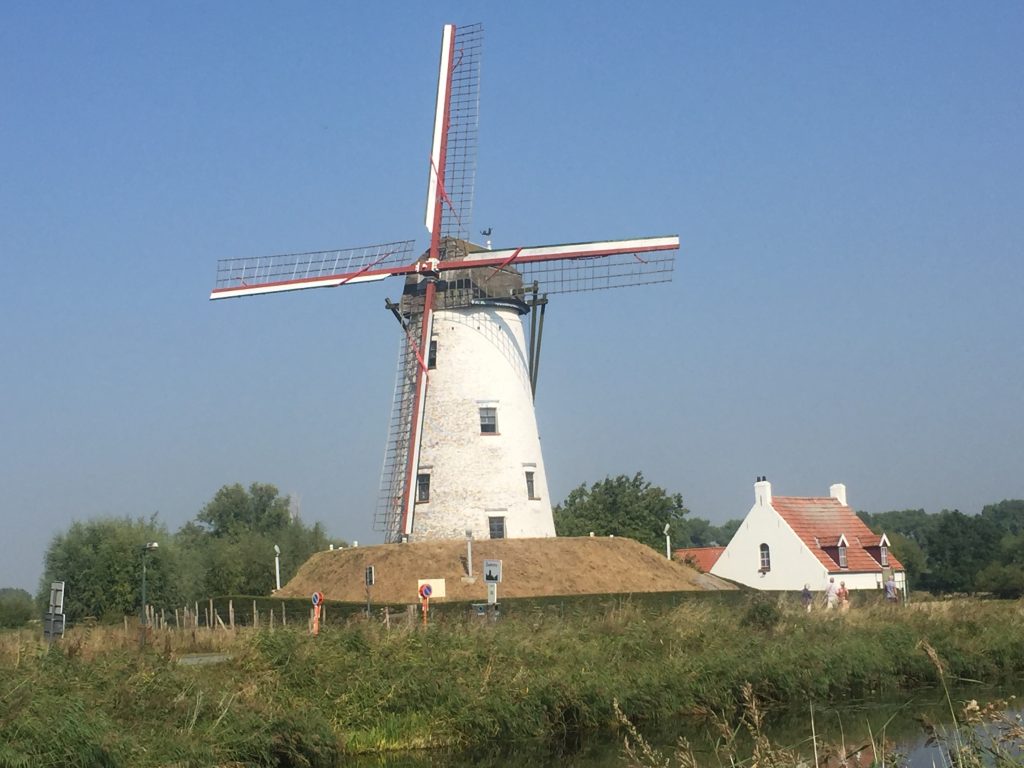 Ready for a break when we arrived in Damme, we stopped for lunch at an outdoor cafe.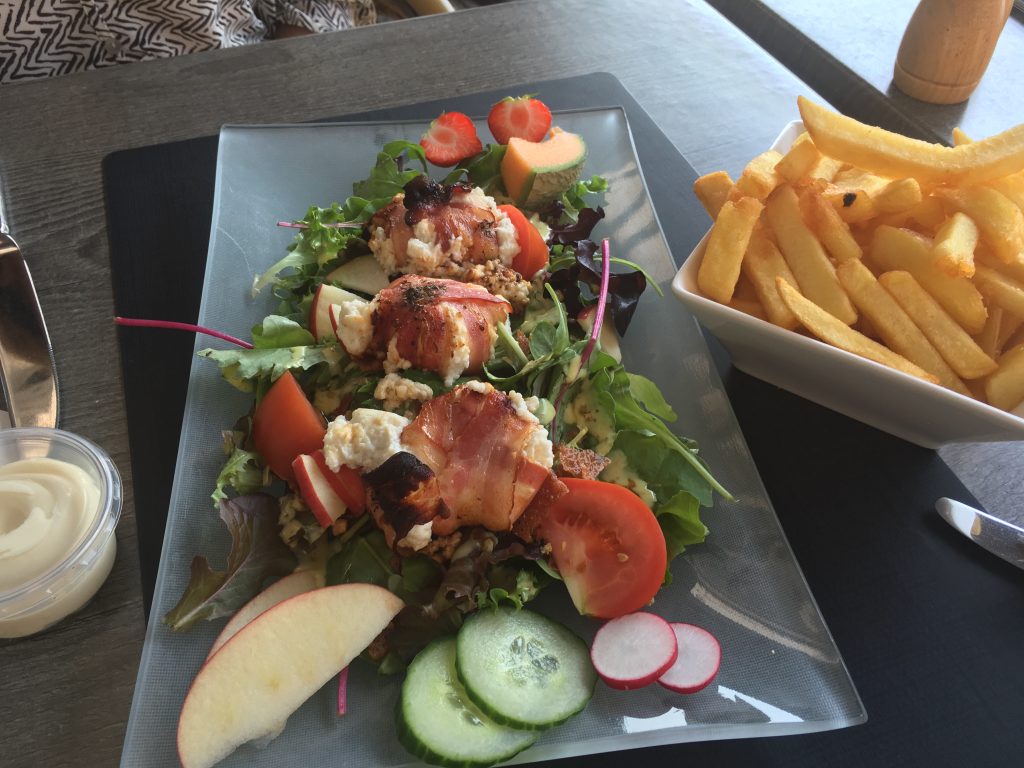 After lunch, we enjoyed a peaceful visit to the 13th century Church of Our Lady.   The interior was beautiful, and the well-tended cemetery had beautiful grave markers.
l
We biked back to Bruges and around the perimeter of the city.  Bruges is surrounded by canals with narrow parks running alongside the canals.  It was fun to bike through some of the residential areas.  We headed back to Bruges Bike Rental through one of Bruges' four medieval town gates.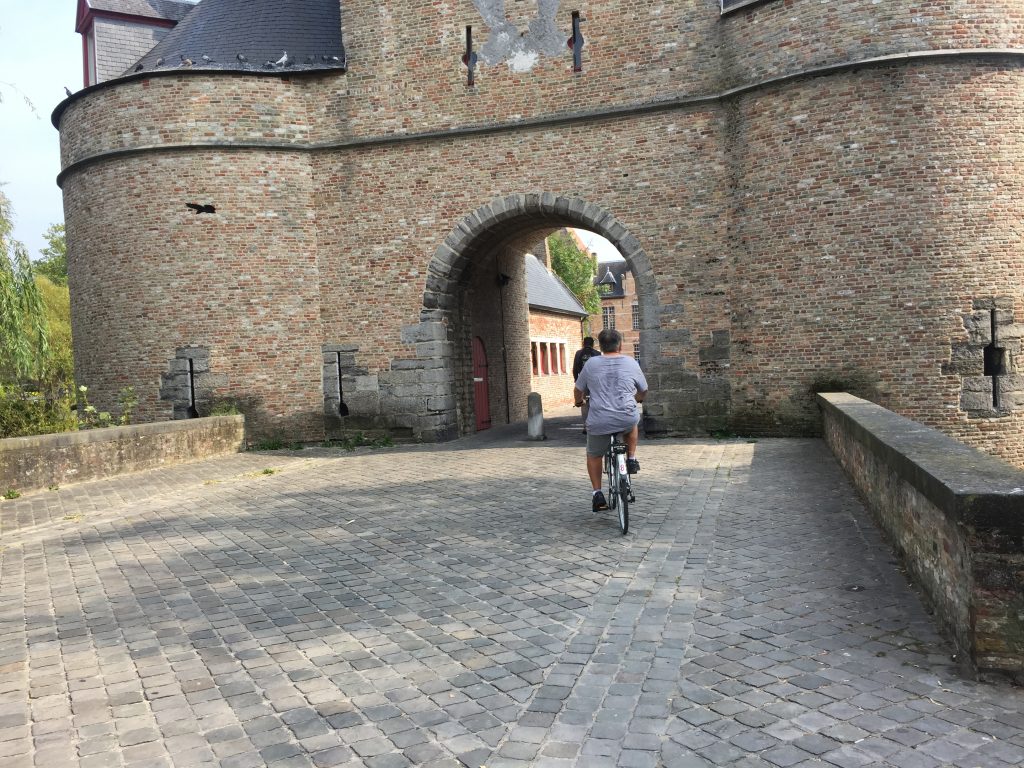 Our rental bikes had great locking systems.  On the back wheel was a little brace with a key.  When we stopped, we pressed the lever which locked the wheel and took the key with us.  Coming back to our bikes, we put in the key, gave it a little turn and the brace unlocked.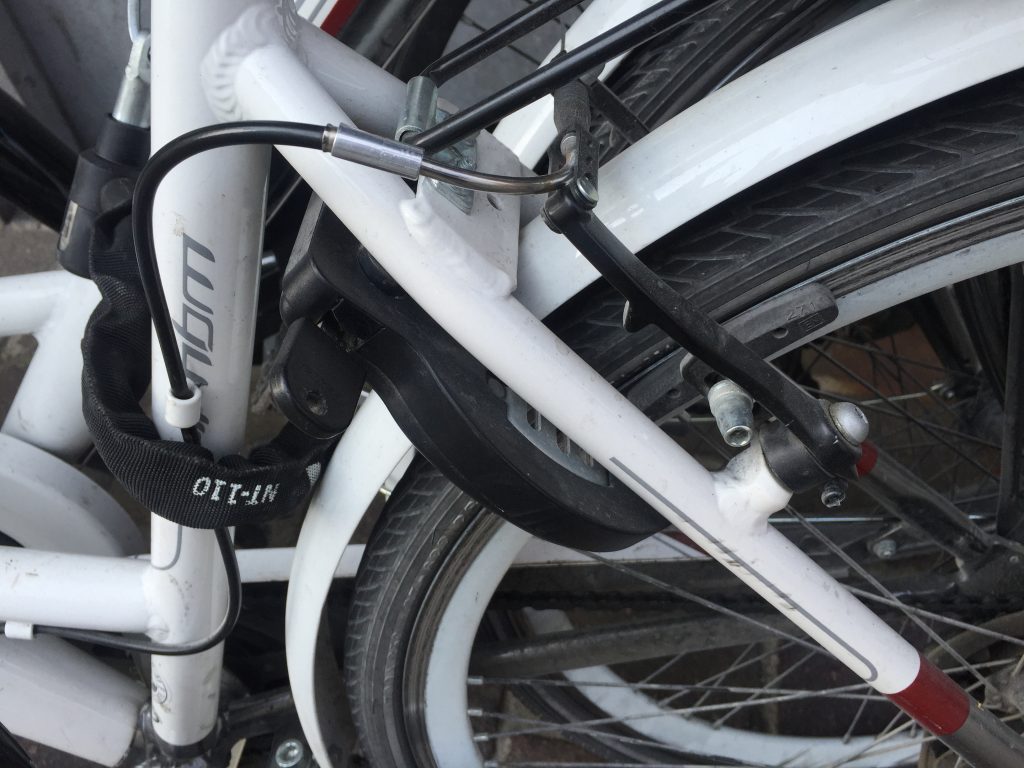 After days of planning to have an authentic Belgian waffle, I finally enjoyed one at Lizzie's Wafels.  It was crispier than I expected, but it was absolutely yummy.  Unlike some of the waffle stands where the stacks of waffles wait to be ordered, Lizzie's makes each waffle after you order it.  A little caramel sauce, and we were in waffle heaven.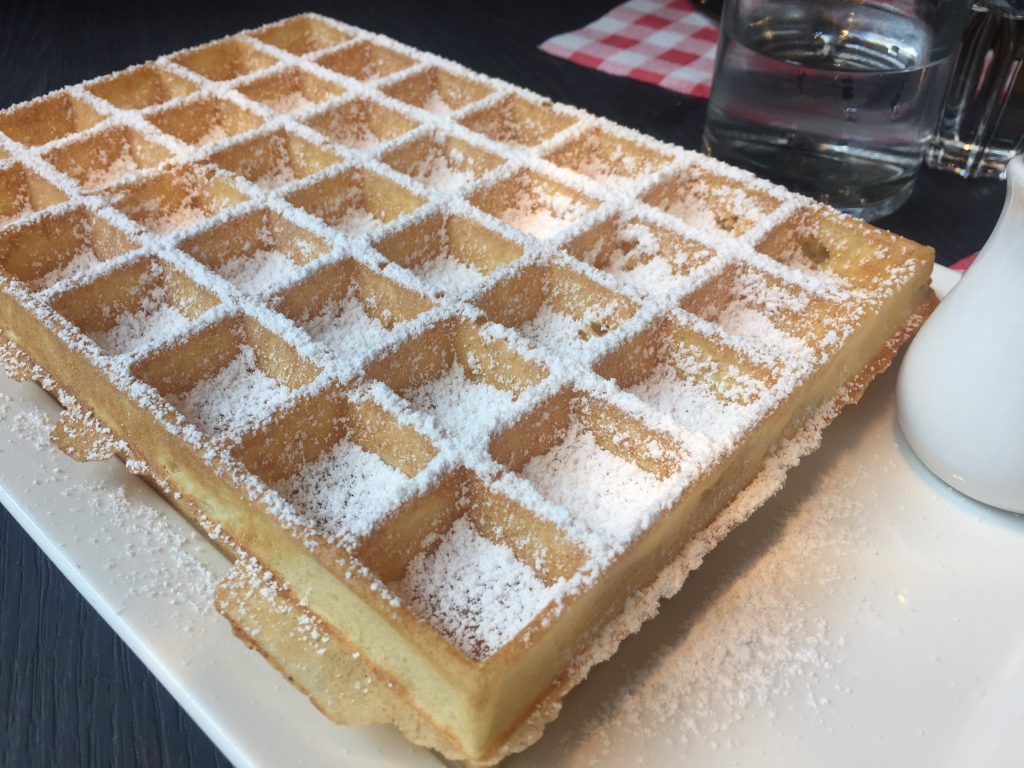 I discovered Zanzou, a darling little jewelry store on Sint Amandsstraat 19 that makes their jewelry on site and has reasonable prices.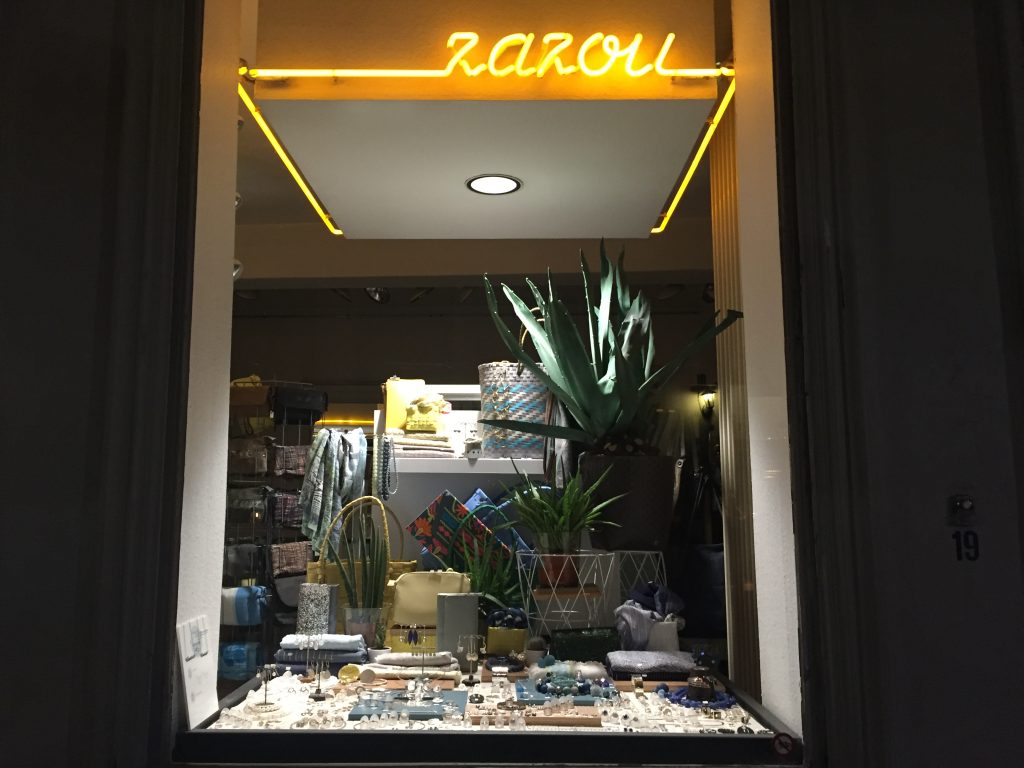 Paul had a hankering for steak, so we ate dinner at El Churrasco, an Argentinian restaurant on Vlamingstraat 76 rated 29th out of 566 Bruges restaurants on TripAdvisor.  The service and food were excellent.
Scenes from the Day