I was in breakfast heaven this morning, sitting outside enjoying a plate of poffertjes.  Sometimes called Dutch doughnut holes, they are little baby pancake balls smothered in butter and powdered sugar.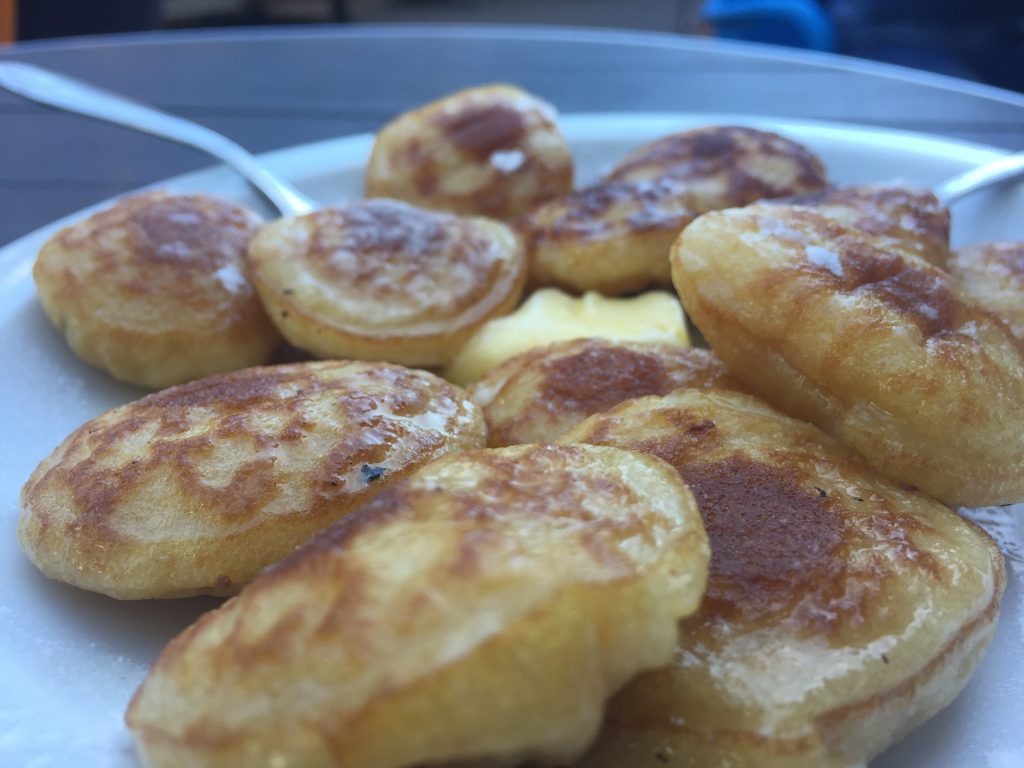 After breakfast we strolled through the lovely Jordaan district, reputedly the most famous neighborhood in the Netherlands.  Developed in the seventeenth century, it is a maze of little streets, art galleries, restaurants and specialty shops.
We visited the Stedelijk Museum whose collection includes examples of every significant movement in art and design in the 20th and 21th centuries.  Dream Out Loud, a special exhibit showcasing twenty-six designers trying to solve complex social problems, was a special treat.  We saw a huge design made from cocktail umbrellas and a neon chandelier that turned at the same speed as the earth.  The museum was amazing, but I would not recommend lunching there.
Vondelpark was on our itinerary today, and we thought we were there and weren't too impressed.  When we got home and checked our map, we realized we hadn't gone far enough, so we missed it. The park we thought was Vondelpark didn't even have a name on the map.  We'll try again another day.
Afghani Dinner
While exploring the Jordaan district, we walked by Mantoe,  the Afghani restaurant Farid, our taxi, driver had recommended.  The universe was definitely telling us to try this place.  Luckily, we were able to get reservations.  We weren't disappointed.  Our five-course meal was one of the best ever.
Mantoe's is owned by an Afghani family and is the first Afghani restaurant in the Netherlands.  Our waitress told us that it is part of her culture to offer guests a feast.