More than twenty years ago Paul became fascinated with Van Gogh when he first saw his work at the Musee d'Orsay in Paris.  Ever since, the Van Gogh Museum in Amsterdam has been on his  list of must-see places.  It took awhile, but today we got to the Van Gogh Museum, home of the world's largest collection of Van Gogh art.
The museum is beautiful  and extensive.  After a couple of hours, we took a break and had a yummy pastry in the coffee shop (a real coffee shop.)  A little sugar and a little rest and we were ready to see the rest of this fabulous museum.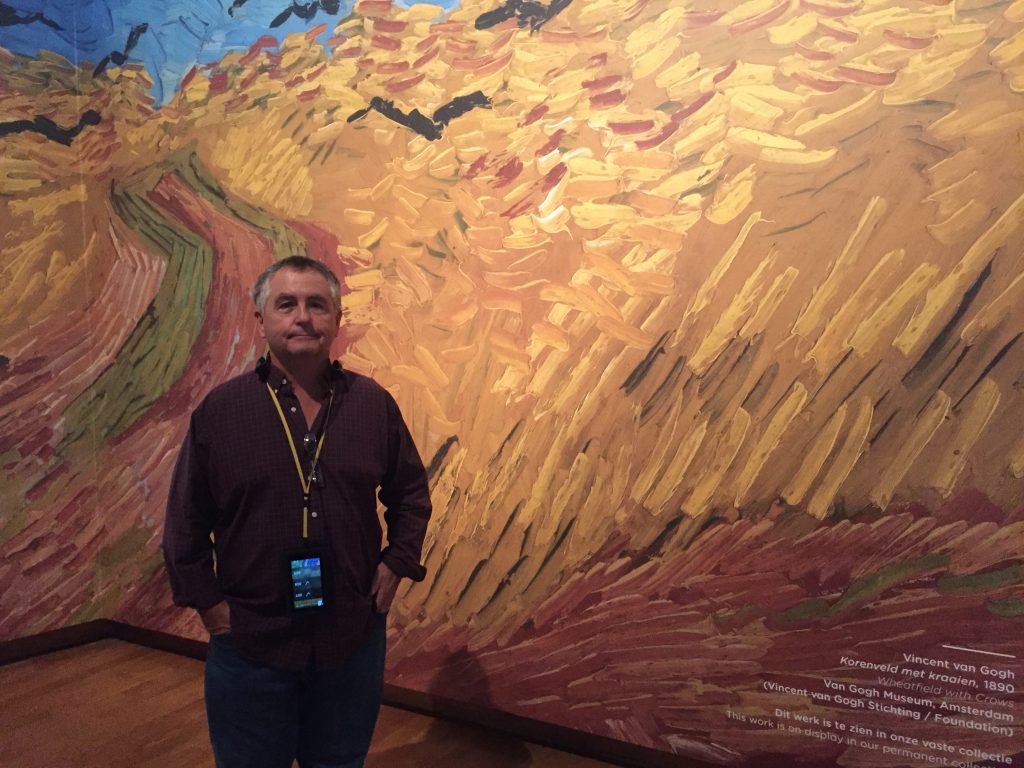 We were so lucky to be able to see the special exhibit, On the Verge of Insanity, which focused on the last eighteen months of Van Gogh's life.  Using letters, art, timelines and narration, the exhibit addressed questions about Van Gogh's mental health such as why he cut off his ear, why did he commit suicide, and what illness did he have.  Van Gogh's last painting, which was unfinished, was at the end of the exhibit.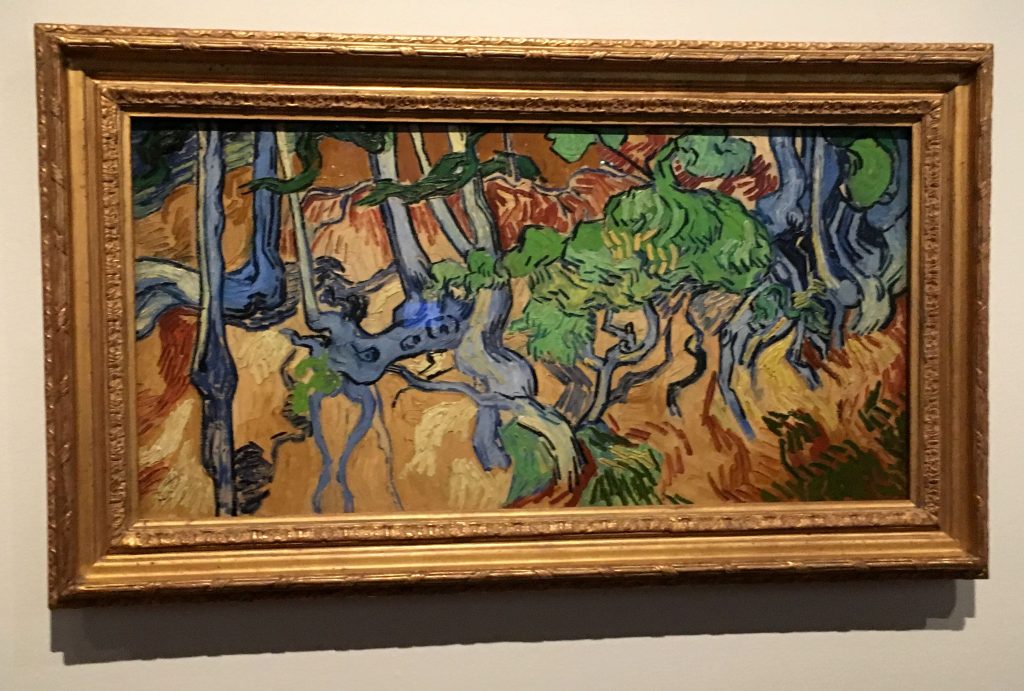 Anne Frank House
After lunch we went to the Anne Frank House.  Because the line to get in is so long without advanced tickets, we wanted to get tickets ahead of our trip.  Their web site is a little unpredictable, and every time we tried to get tickets, they were sold out.  After doing a number of trial runs, Paul was pretty sure he had figured out their system and got up at 2:00AM one morning and was able to get us tickets.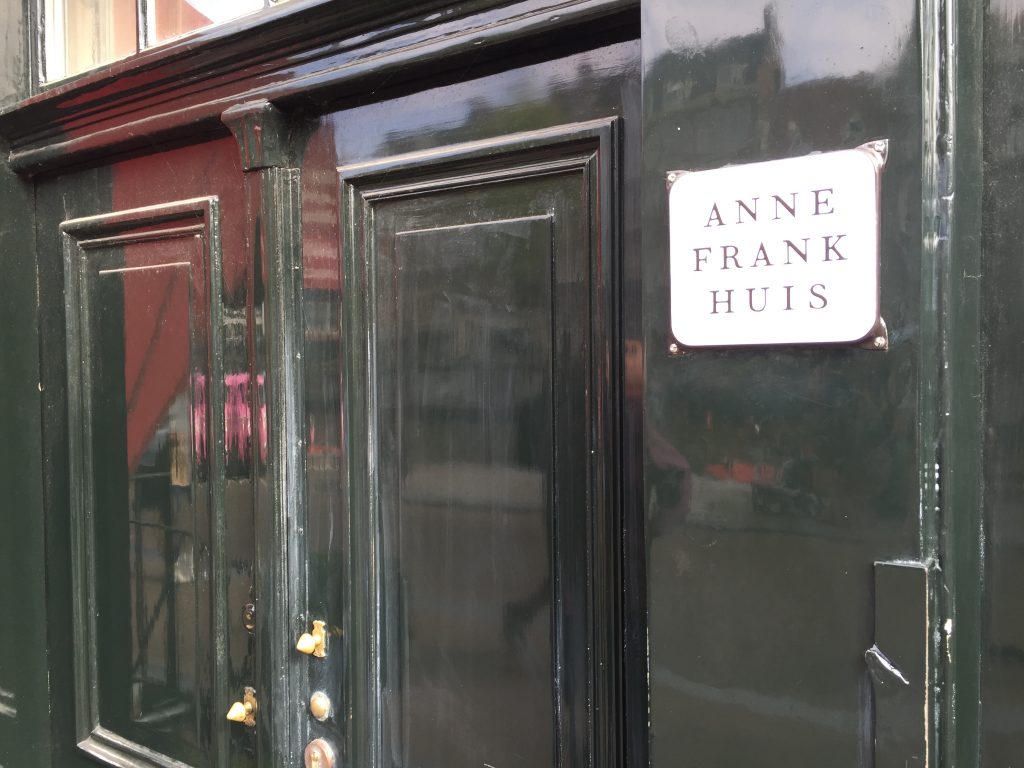 I read The Diary of a Young Girl by Anne Frank when I was young and still remember how hard it was to understand what happened to her.  Going in to the rooms where she and her family hid, seeing pictures of how the rooms looked when she lived there, watching interviews with her father and others who knew her and reading quotes from her diary created a powerful and emotional experience.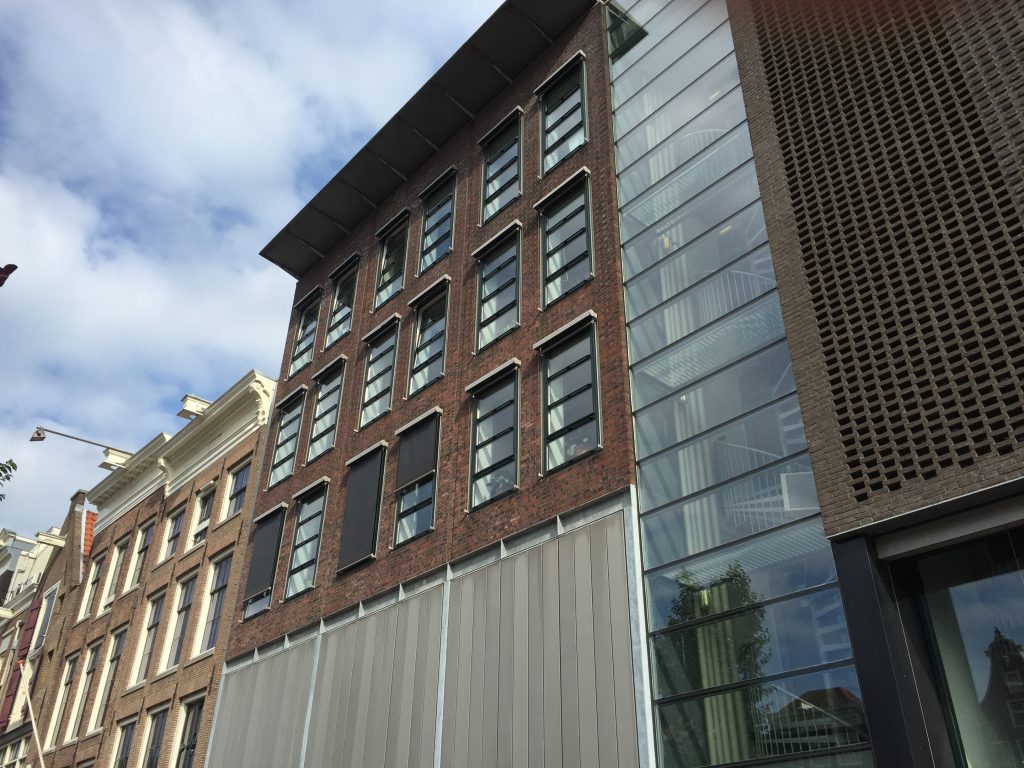 More
Paul had a very Amsterdam experience today-a bicycle ran into him.  Paul and the cyclist went down, but luckily no one was hurt.  Bikes are everywhere here, and we have really worked at being aware of them.  I love seeing women in dresses and heels and men in suits biking to work.  Children usually sit in little metal seats in the front, and no one wears a helmet.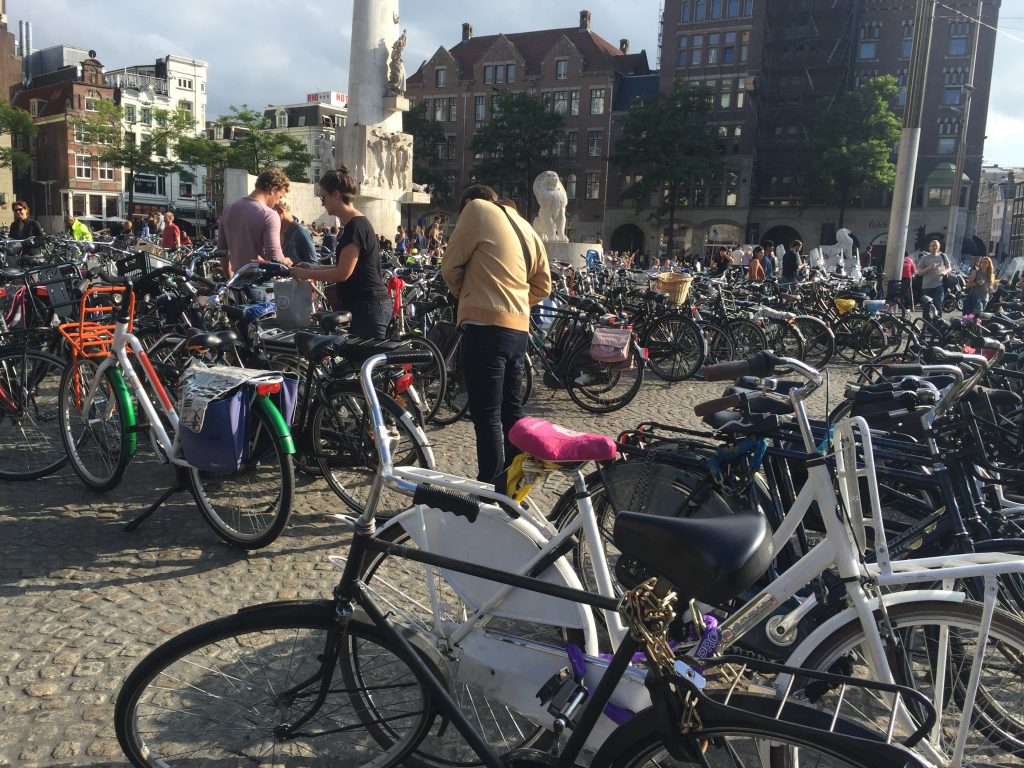 We walked by a cheese store that was hosting a cheese tasting.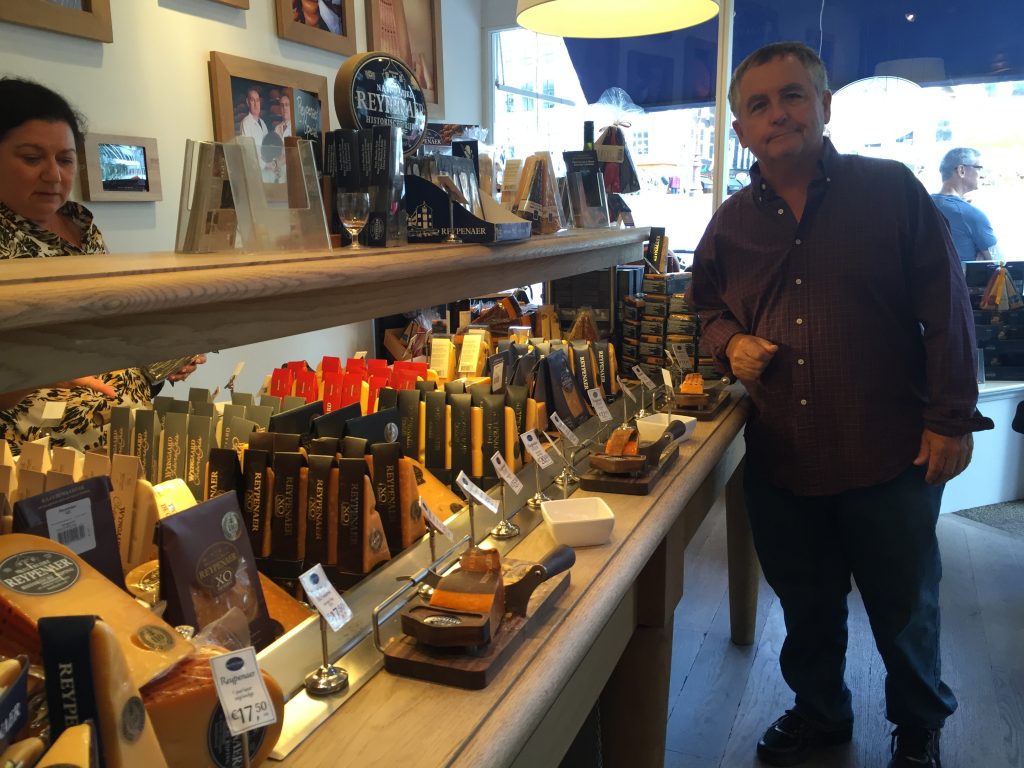 We went to the Red Light District and saw women in windows.  There seemed to be more coffee shops (the marijuana kind) in this part of town, and people were sitting outside smoking marijuana.  Some of the shops sold marijuana candy, cookies and tea.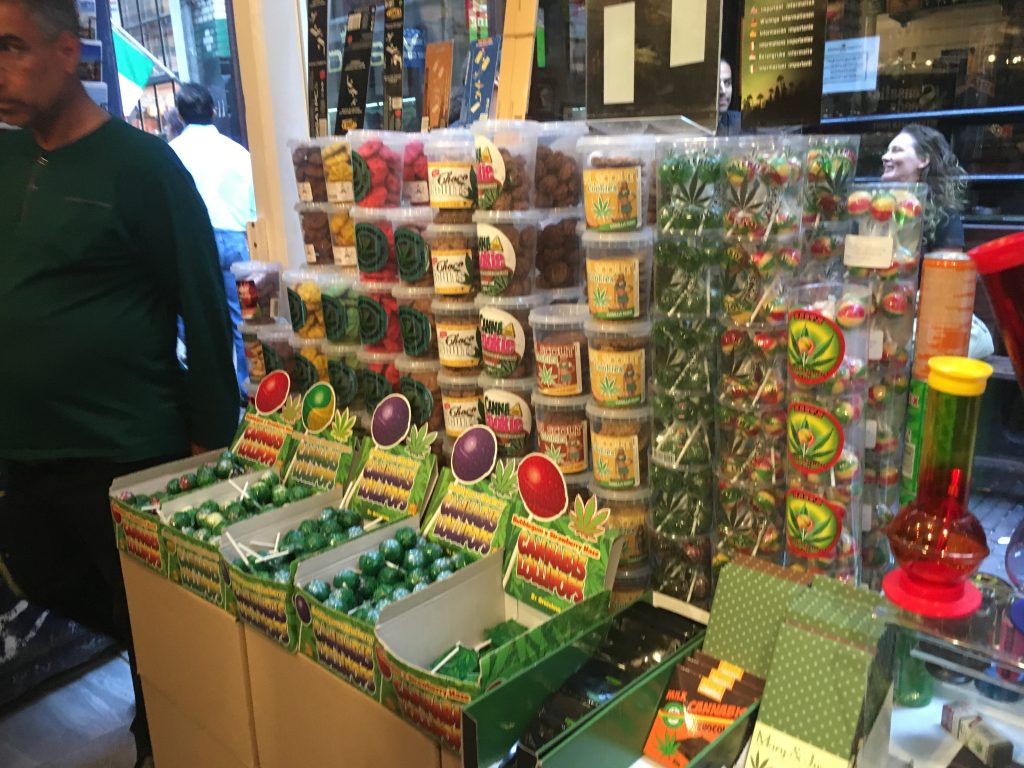 On the way back to our apartment we found a great outside table on Rembrandt Square and ended our day with a light meal and some great people watching.