Every view is a postcard! Cinque Terre, the area of five hill-side towns on the Italian Rivera, is one of the most beautiful places in the world.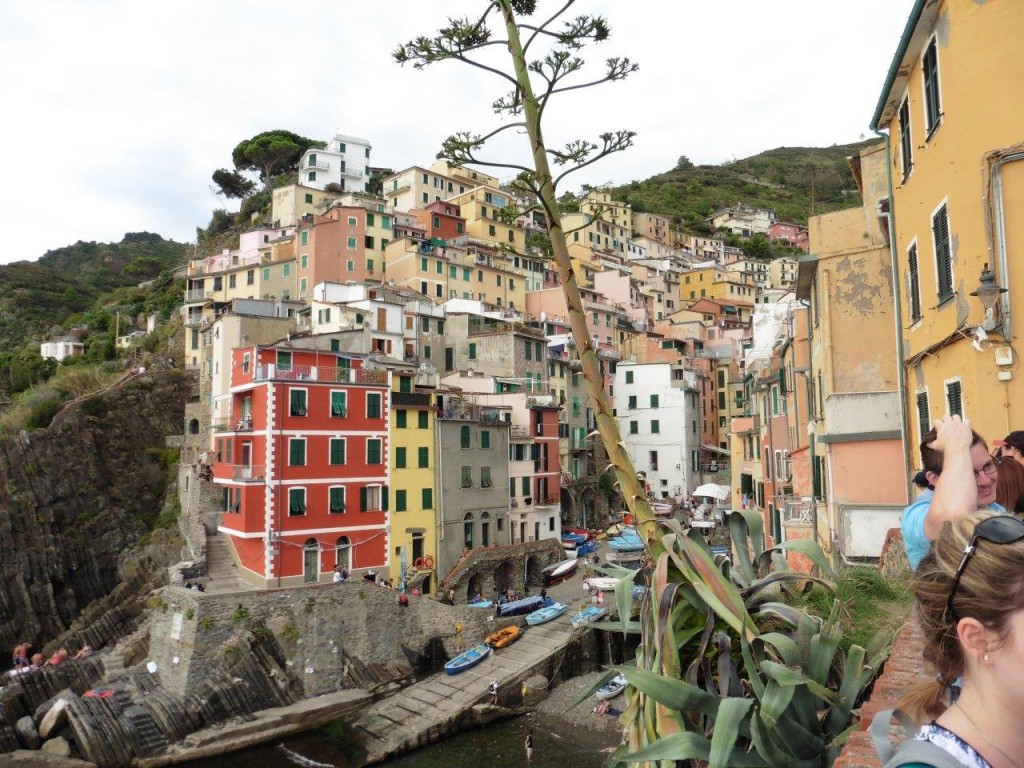 Traveling by bus, train and boat, we were able to hike the trails and visit all five towns in one day.  We hiked through vineyards and olive groves.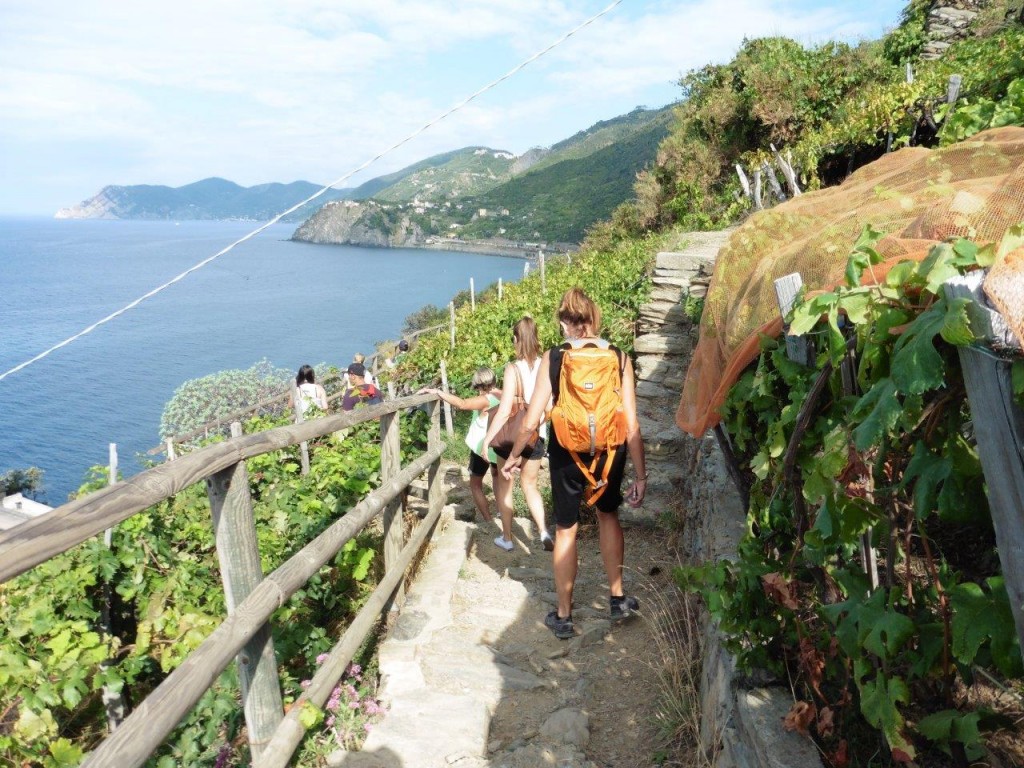 We hiked up and down steep hills.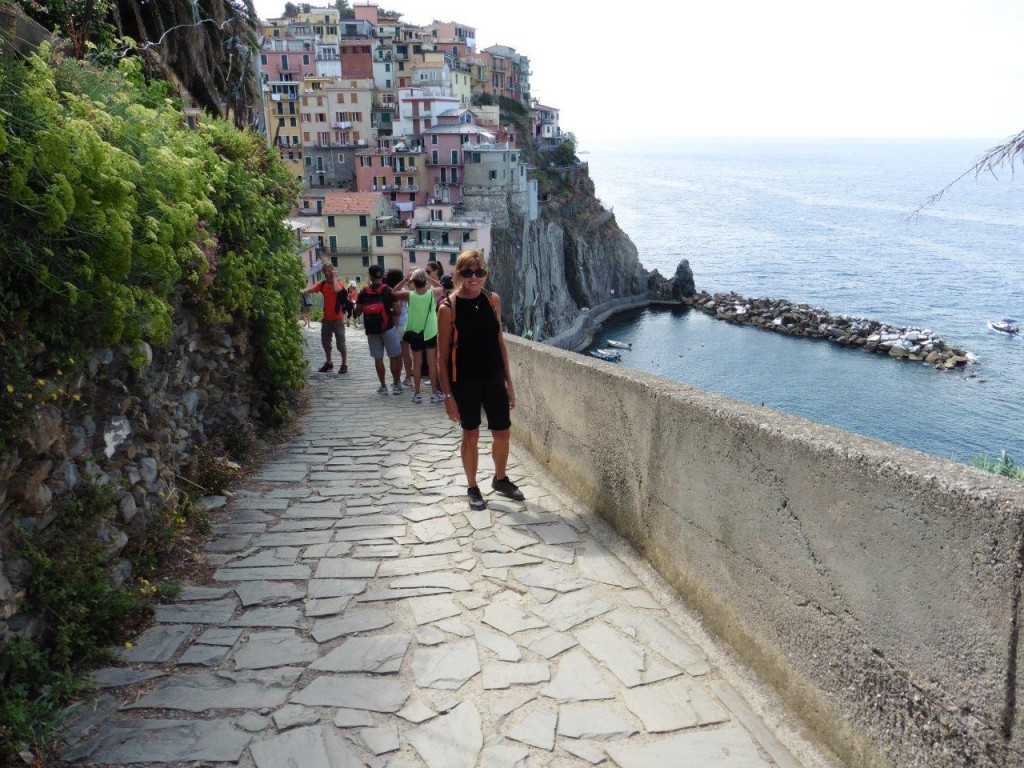 It was harvest time, and the trails were busy with workers hauling baskets of grapes on their shoulders.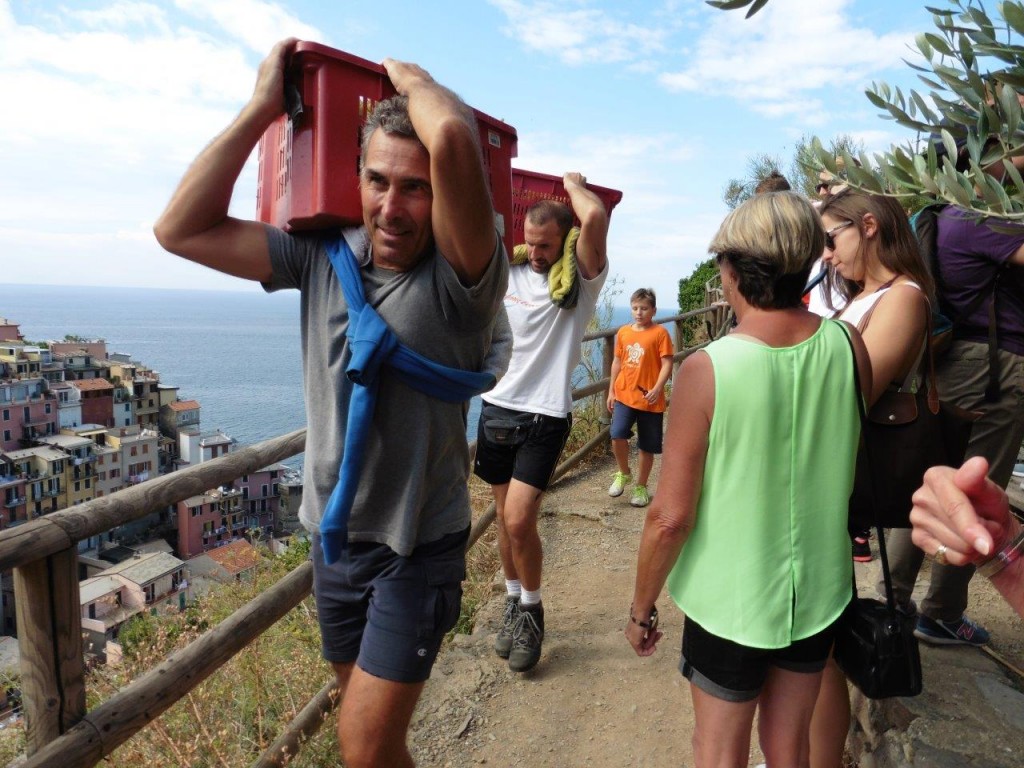 Our bus dropped us off in Manarola to begin our visit to the five towns.  Daring swimmers were jumping off tall rocks into the Mediterranean Sea below.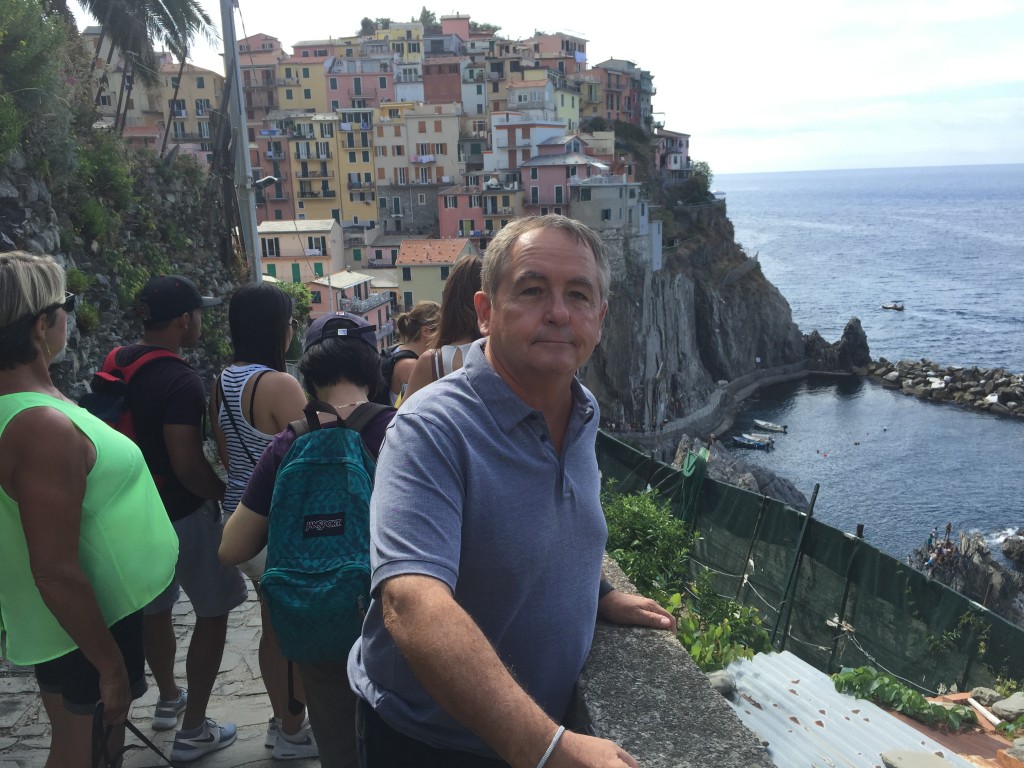 Our first short hike led us to Corniglia and lunch.  Sitting on a beautiful outdoor terrace, we dined on all types of local seafood.  Our guide told us that the hike to lunch would be a test to see if we could handle the longer post-lunch hike.  He pointed out our half-way point, a bright pink bar nestled in the hillside where we could get a drink and take a break.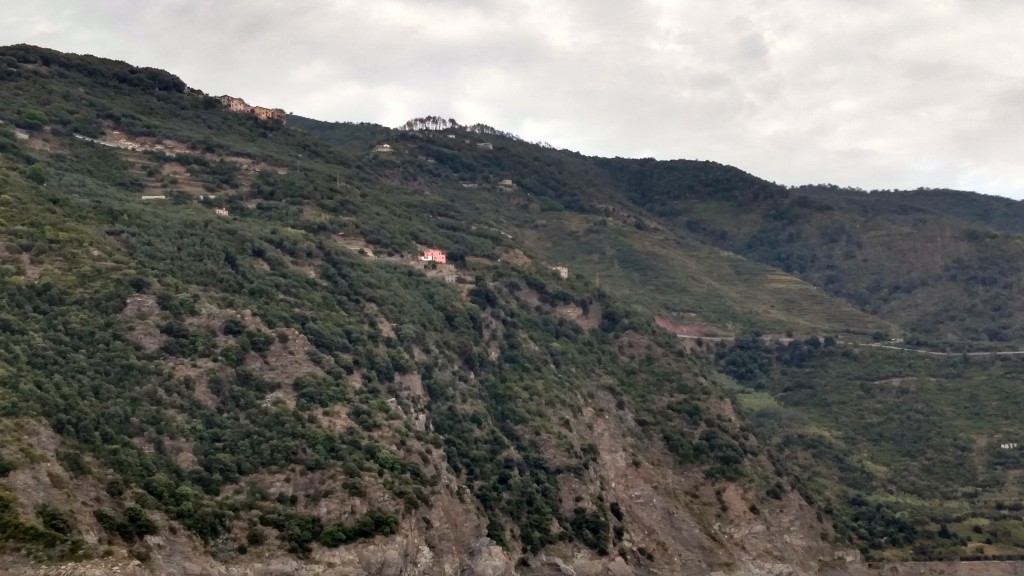 We were very hot and very dry when we arrived at the pink bar.  We enjoyed a lemon fizzy made from the abundant local lemons and the gorgeous view of Corniglia in the distance where we started our long hike.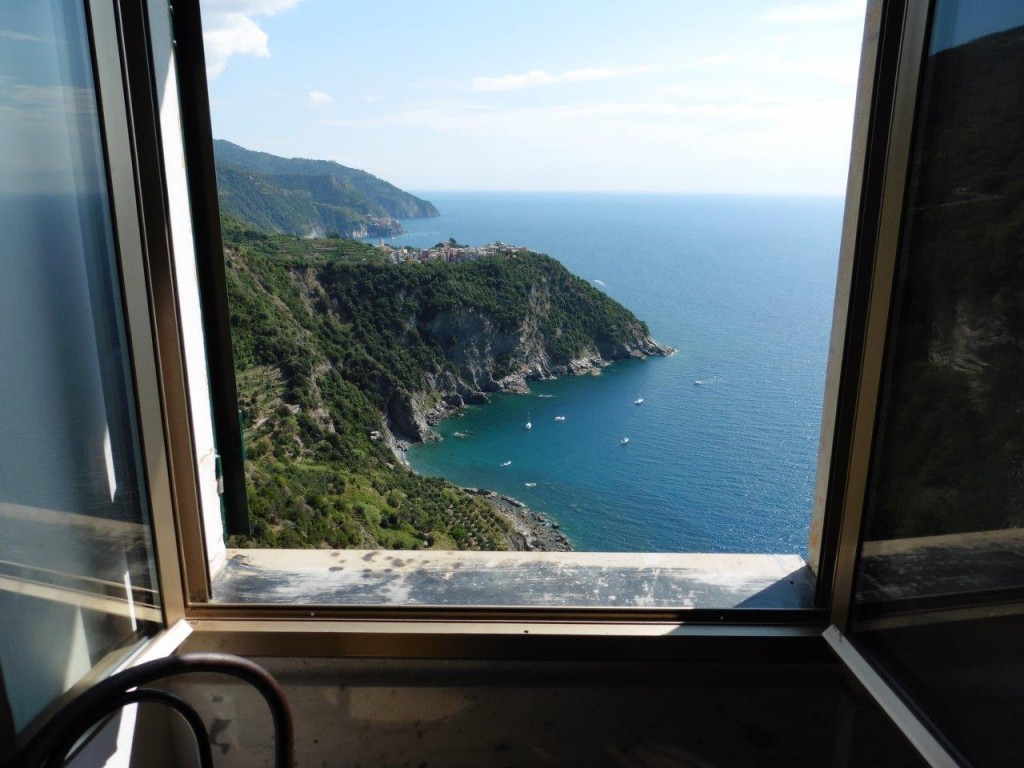 We continued the rest of our hike to Vernazza, and thrilled at the view as we approached the town.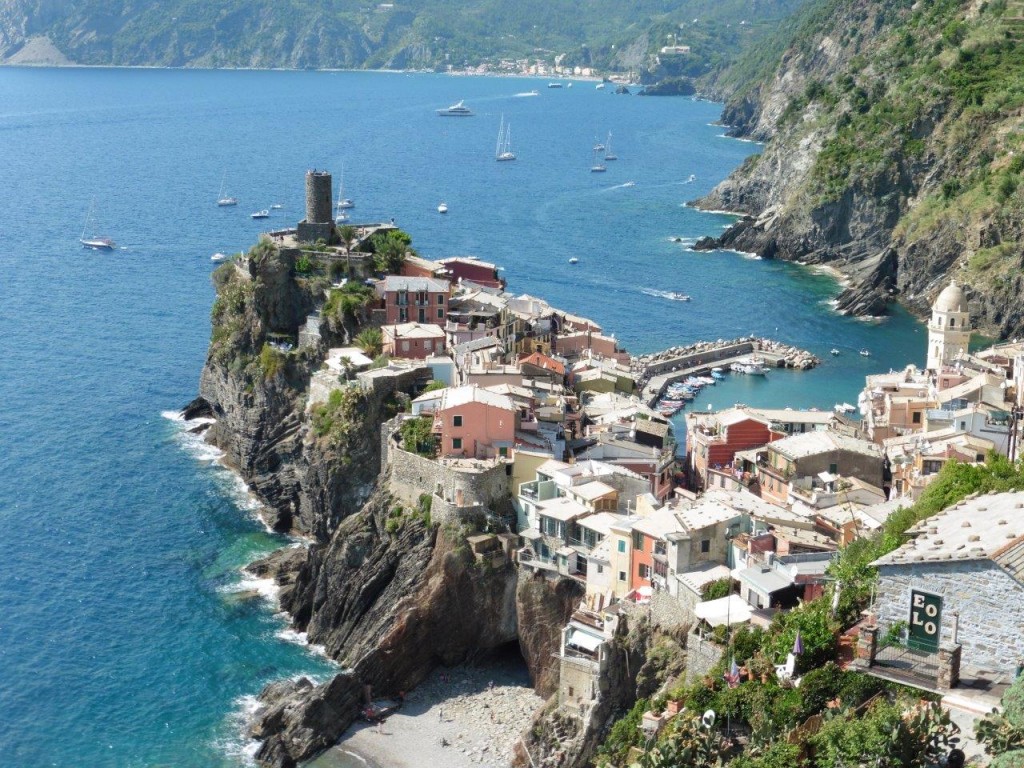 After a gelato treat and walk around the town, we boarded another train to Monterossa.  The beach here was voted sexiest beach by Forbes magazine.  Cinque Terre is noted for its white wine, so we did a white wine tasting of one wine from each of the five towns.  I got a pan fritto con formaggio,  a pastry with cheese inside that is only made in Monterossa, to go with my wine.  It tasted like an Italian version of something I would eat at the Minnesota State Fair and paired beautifully with my wine.
Taking a boat from Monterosso Riomaggiore, we were able to see the coastline of all five towns.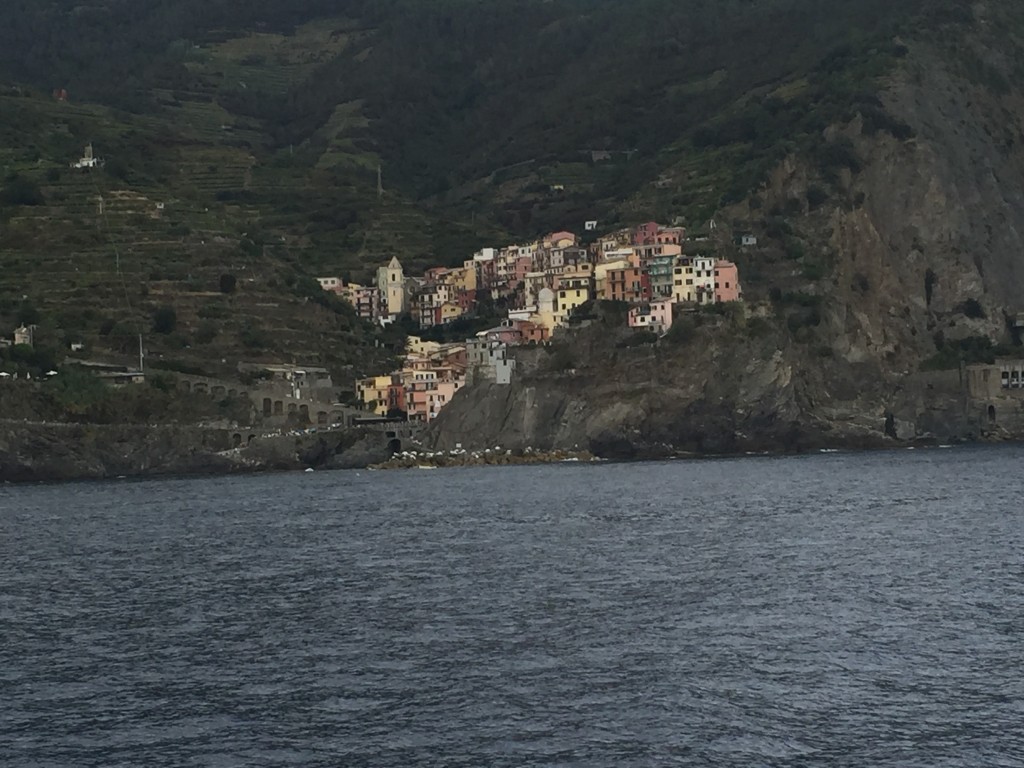 In Riomaggiore we wandered the lovely street (yes, singlular, there was only one) and sampled a cone of the local fried fish.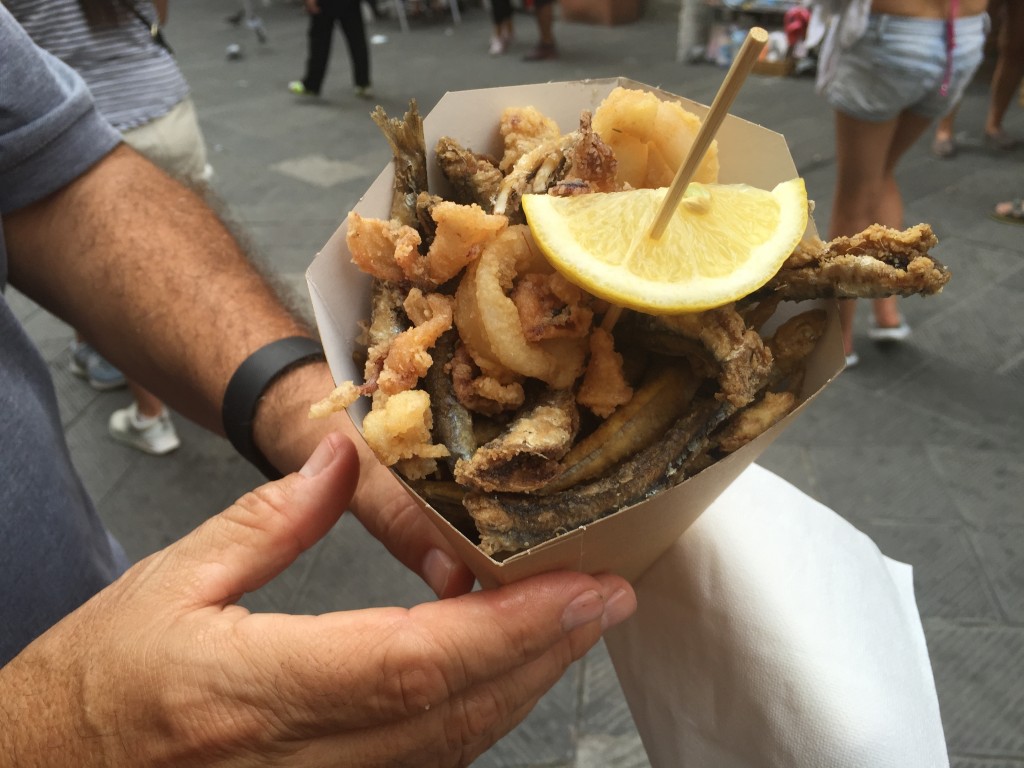 Fabian, our guide, told us that the mayor of each village chose the house colors.  He also warned us about pickpockets in the train station and would point and yell "pickpocket" when he saw one.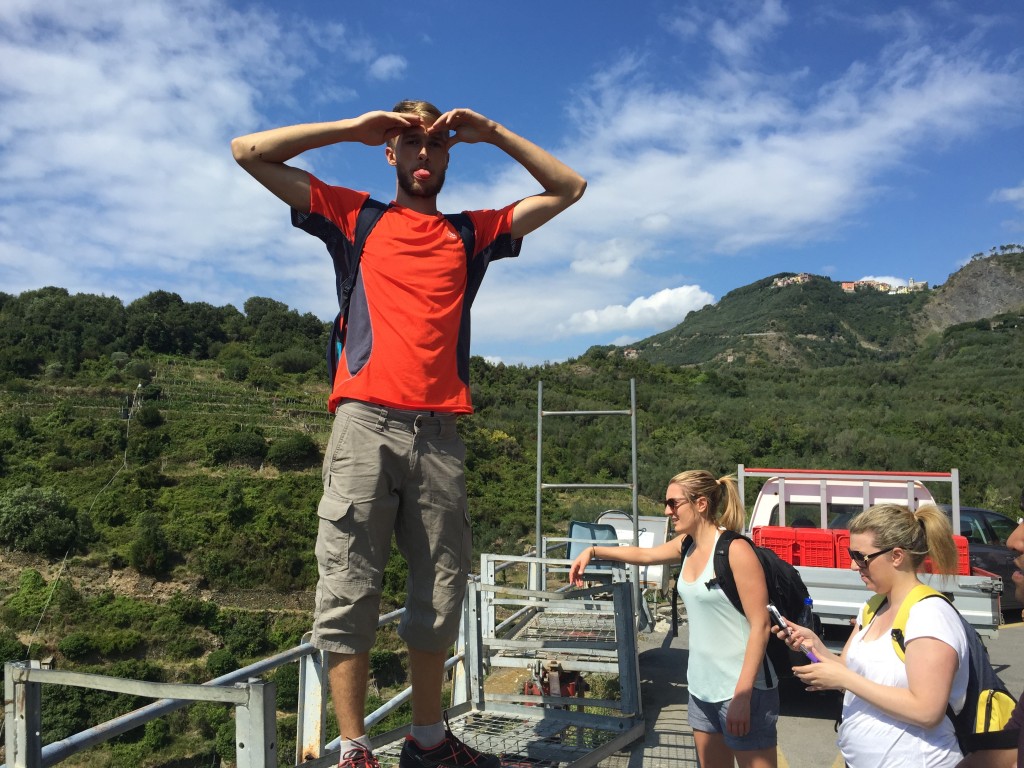 A final train ride to La Spezia to catch our bus home and our wonderful day in Cinque Terre was over.  I definitely will return for a longer visit.