After a great week of enjoying Firenze, my girlfriends go home tomorrow.  We spent their last day here shopping and dining.  Lunch was at a delightful little shop around the corner from our apartment.  As the server got out three glasses for wine, we reminded him that we only wanted two glasses of wine. He smiled and said, "I know, the other glass is for me."  Then he came around the counter and clinked glasses with us.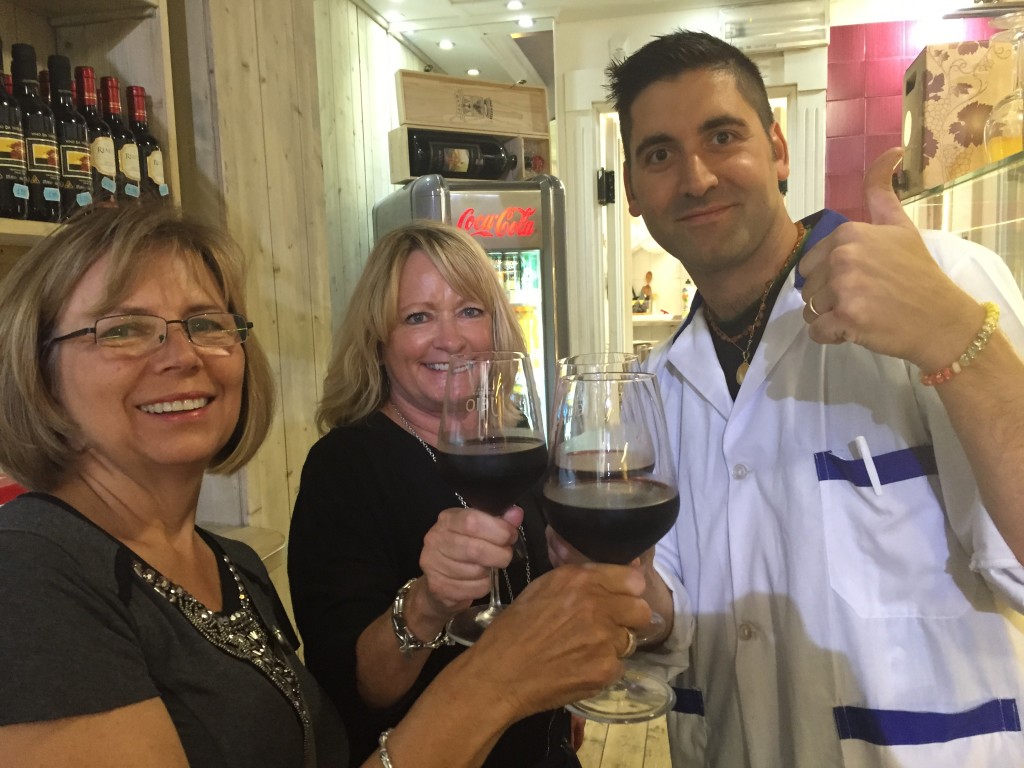 He introduced us to the owner who told us more about his shop.  As we were leaving, they gave us little cookies.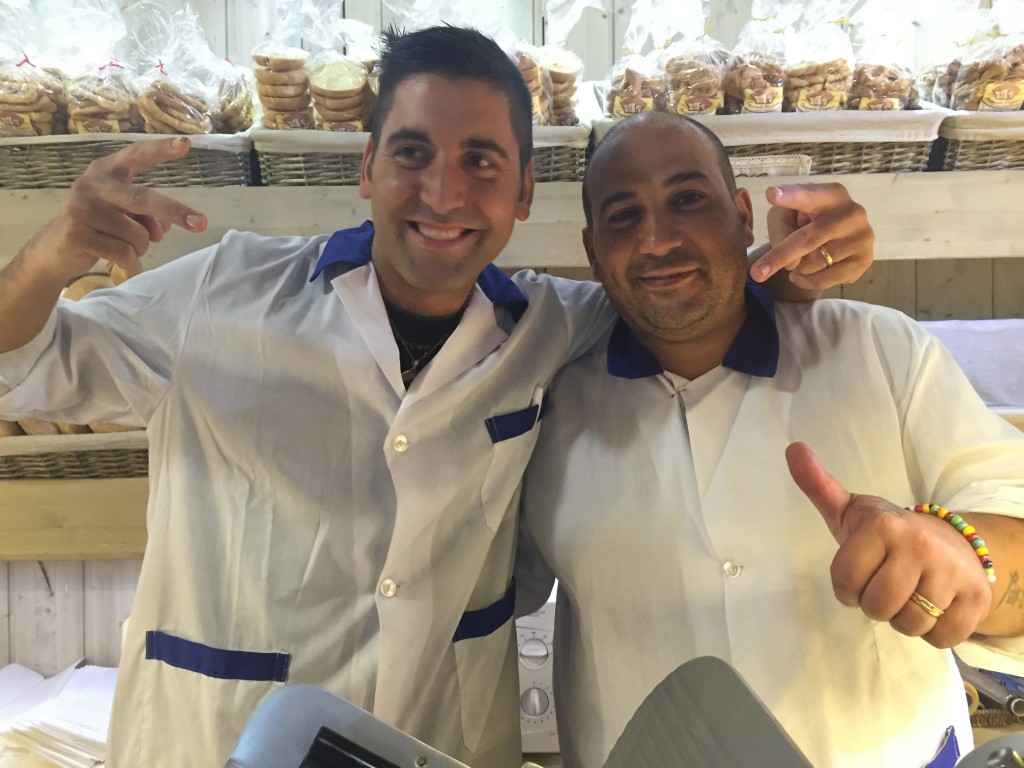 Shopping in the Oltrarno neighborhood, we found a wonderful little jewelry shop.  Florence is known for its gold jewelry, and jewelry stores are everywhere.  The jewelry in this little shop was unique and hand-made in Florence.  Although the jeweler spoke no English, he was able to communicate that he was the jewelry designer and his uncle was the owner.  Knowing this made the jewelry we got there seem more special.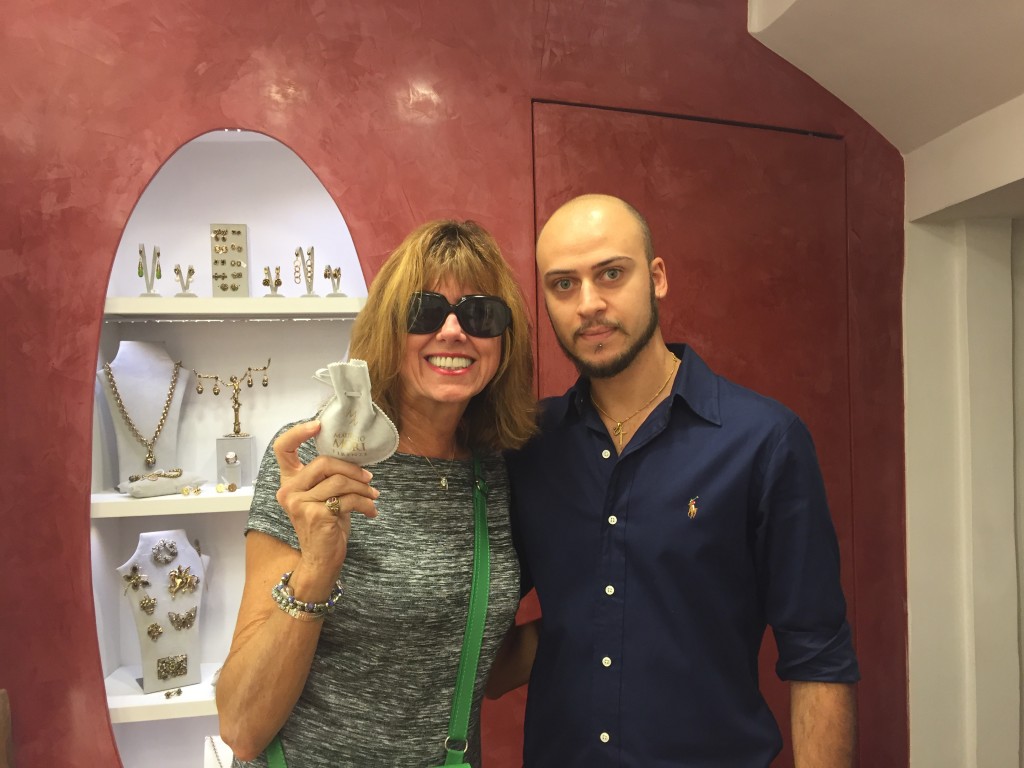 Shopping for scarves, we met a most helpful vendor.  He showed us different techniques for tying scarves and kept improving the price on a purchase of multiple scarves.  We left his stall with new skills and lots of scarves.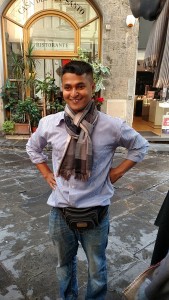 After dinner, Sylvia and Marilyn served us Limoncino.  Made only in Cinque Terre from organic lemons, Limoncino is reputed to be stronger and more flavorful than Limoncello, the more well-known Italian liqueur.