Wow! What a day. Fabulous art, beautiful nature, great wine and a wonderful lunch-who could ask for more in one place. We got all of that and more when we drove about fifteen minutes north from Aix-en-Provence this morning to the beautiful Chateau La Coste.
Opened in 2011, Chateau La Coste is a vineyard, winery, center of contemporary art, luxury hotel and gourmet restaurant. We started our visit with a two-mile sculpture walk through the vineyard and beautiful hillside. If we weren't looking at amazing sculpture, we were looking at the beautiful views.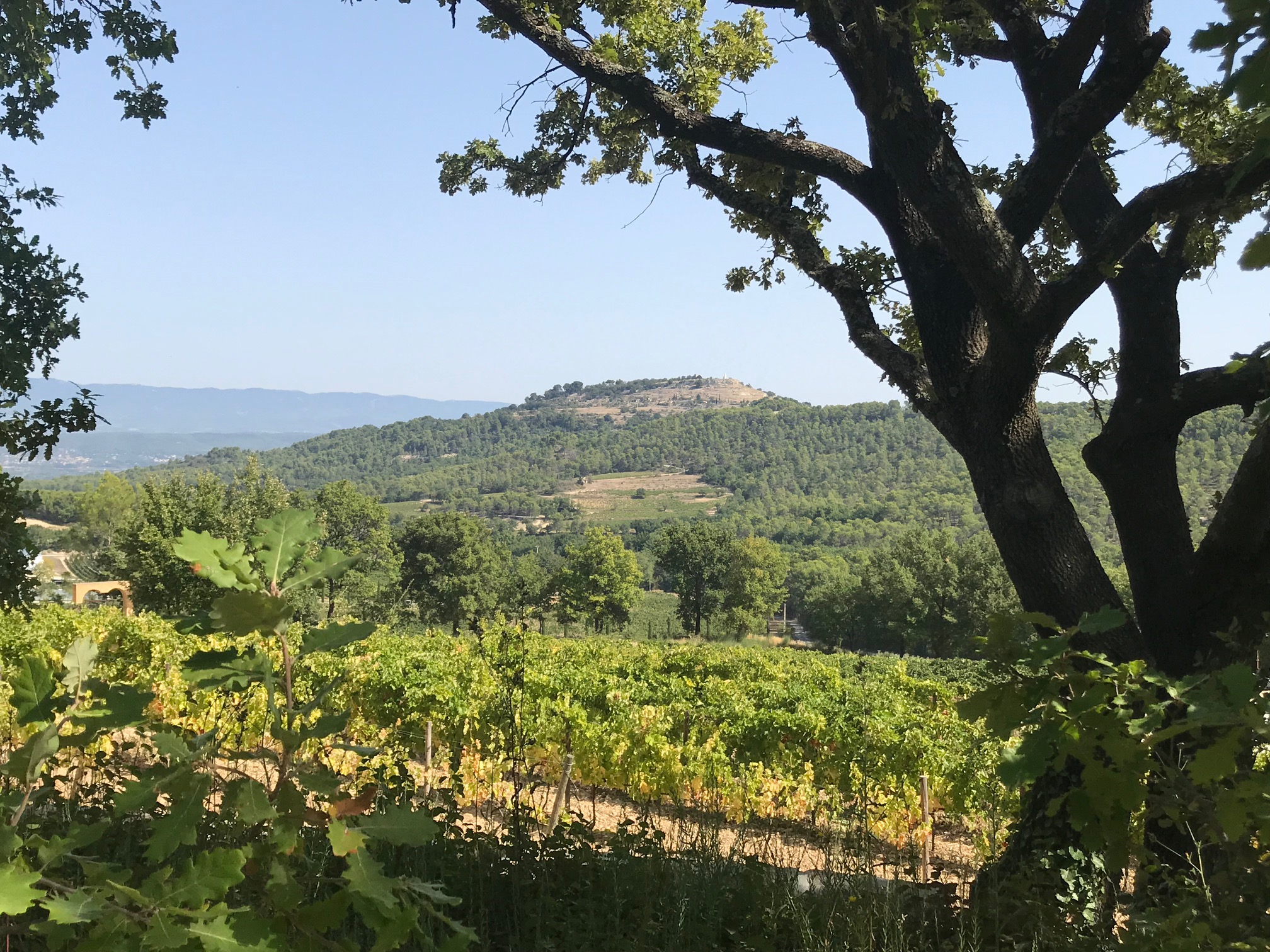 Some of my favorites sculptures:
It was heavenly to combine a lovely walk in the woods with finding wonderful sculpture along the way.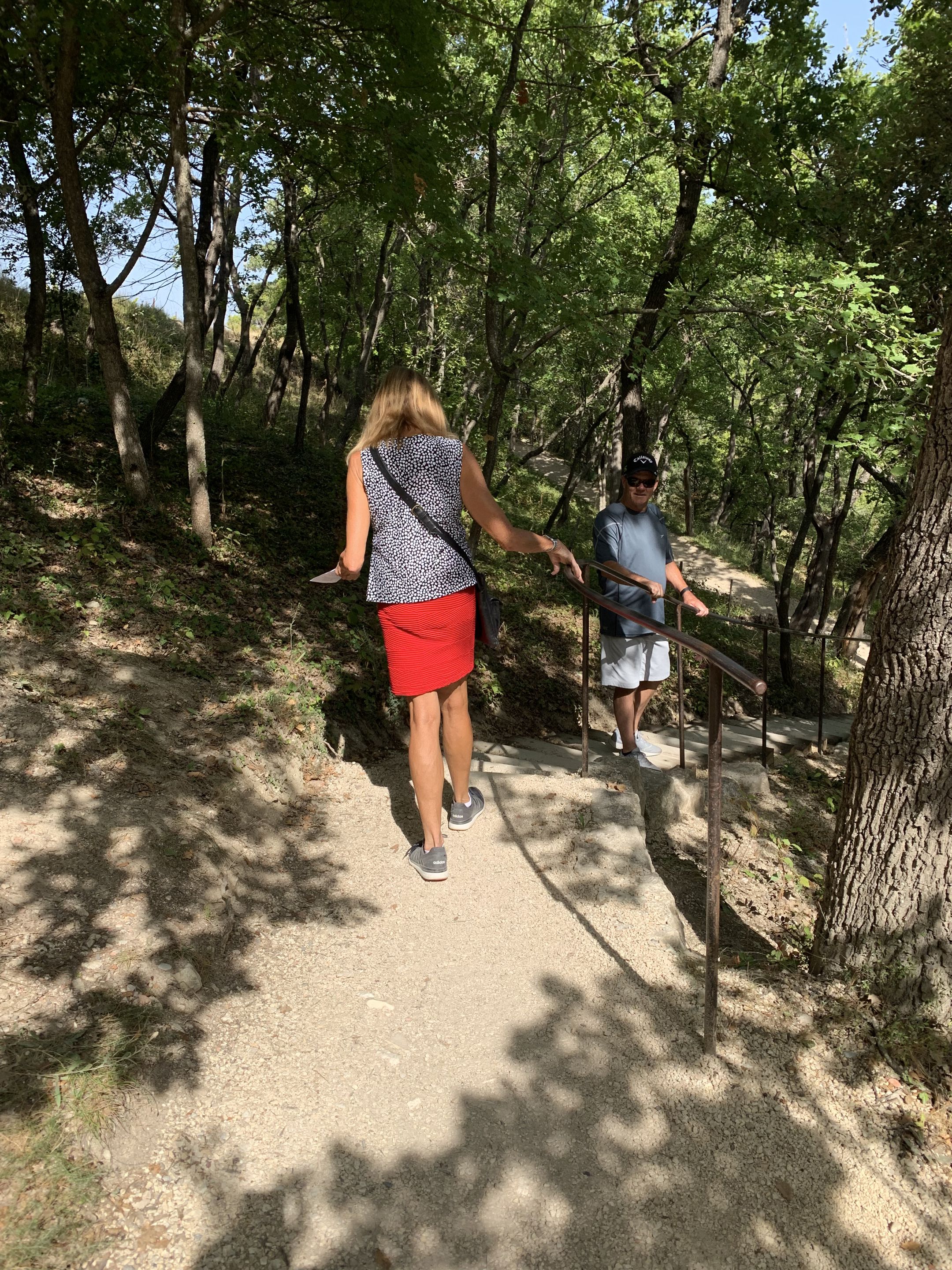 After being totally inspired by the amazing art, we toured the winery and tasted their wonderful wine. I thought we would be there too early for the harvest, but lucky for us the harvest had started the week before.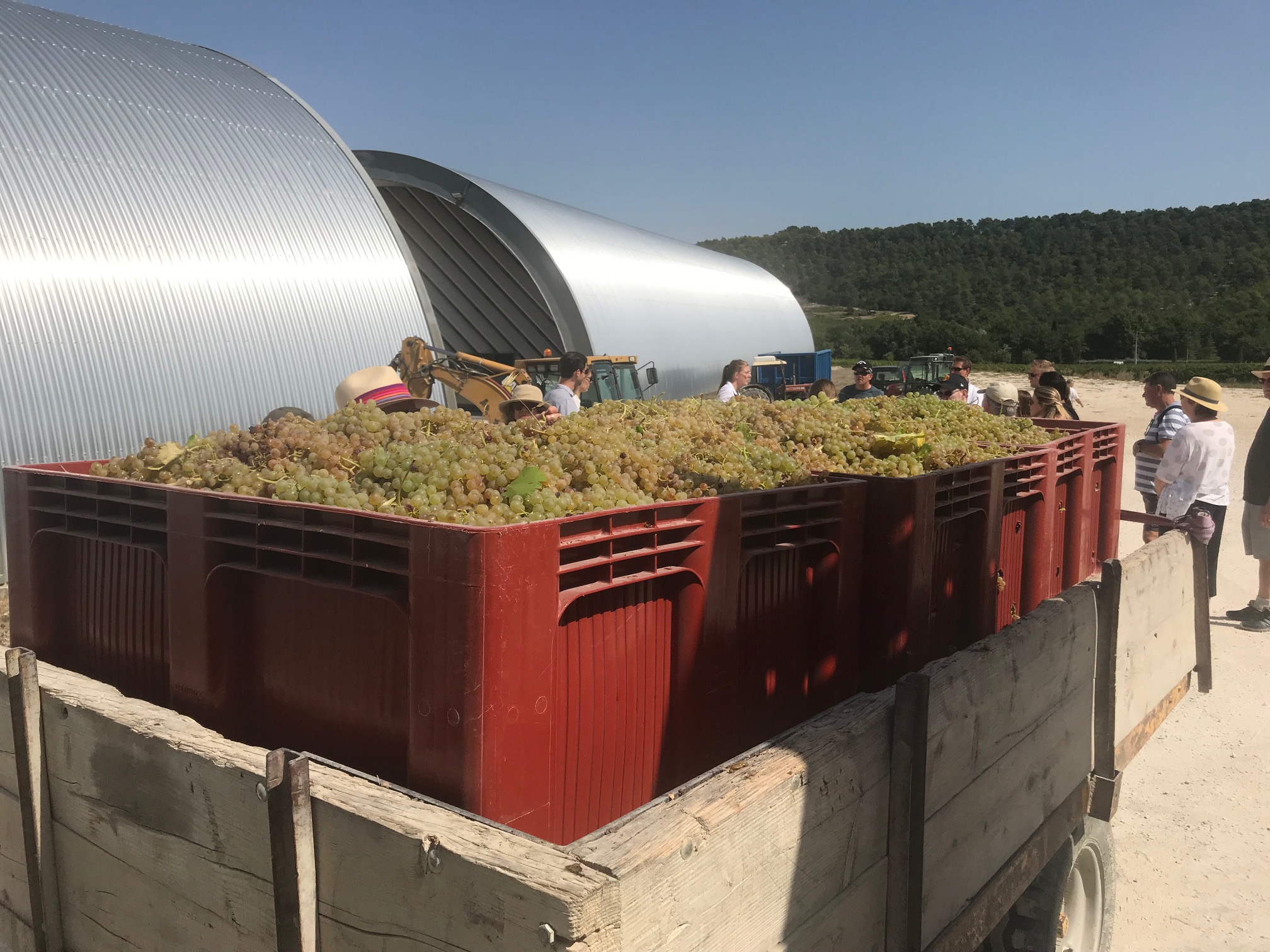 Chateau La Coste uses the latest technology to produce consistent wine and ensure that their wine meets the requirements of their Coteaux d'Aix-en-Provence appellation, one of the appellations in the Aix region.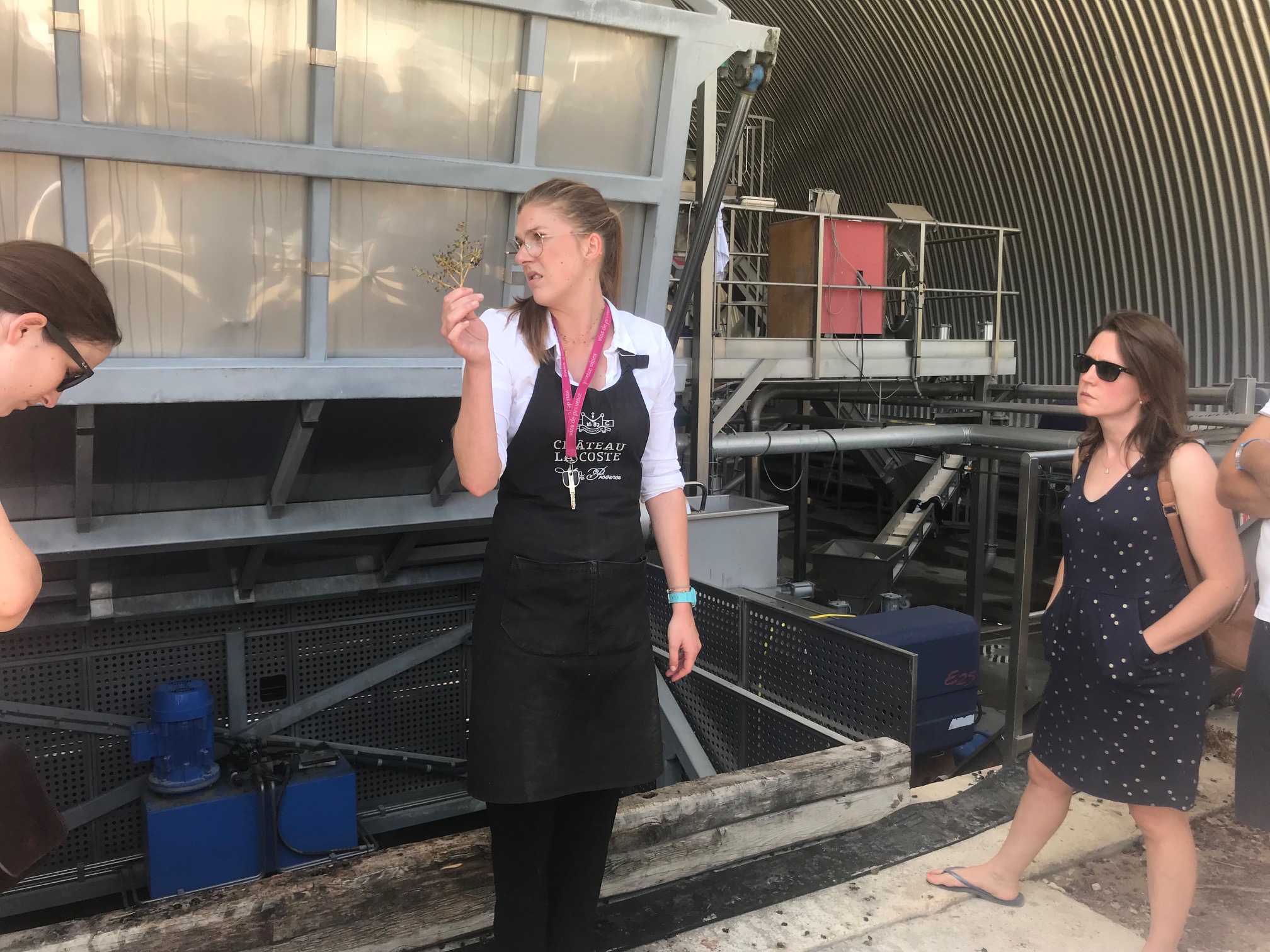 The best part of the tour was the tasting. We tasted a sparkling rose, two roses, two whites and three reds.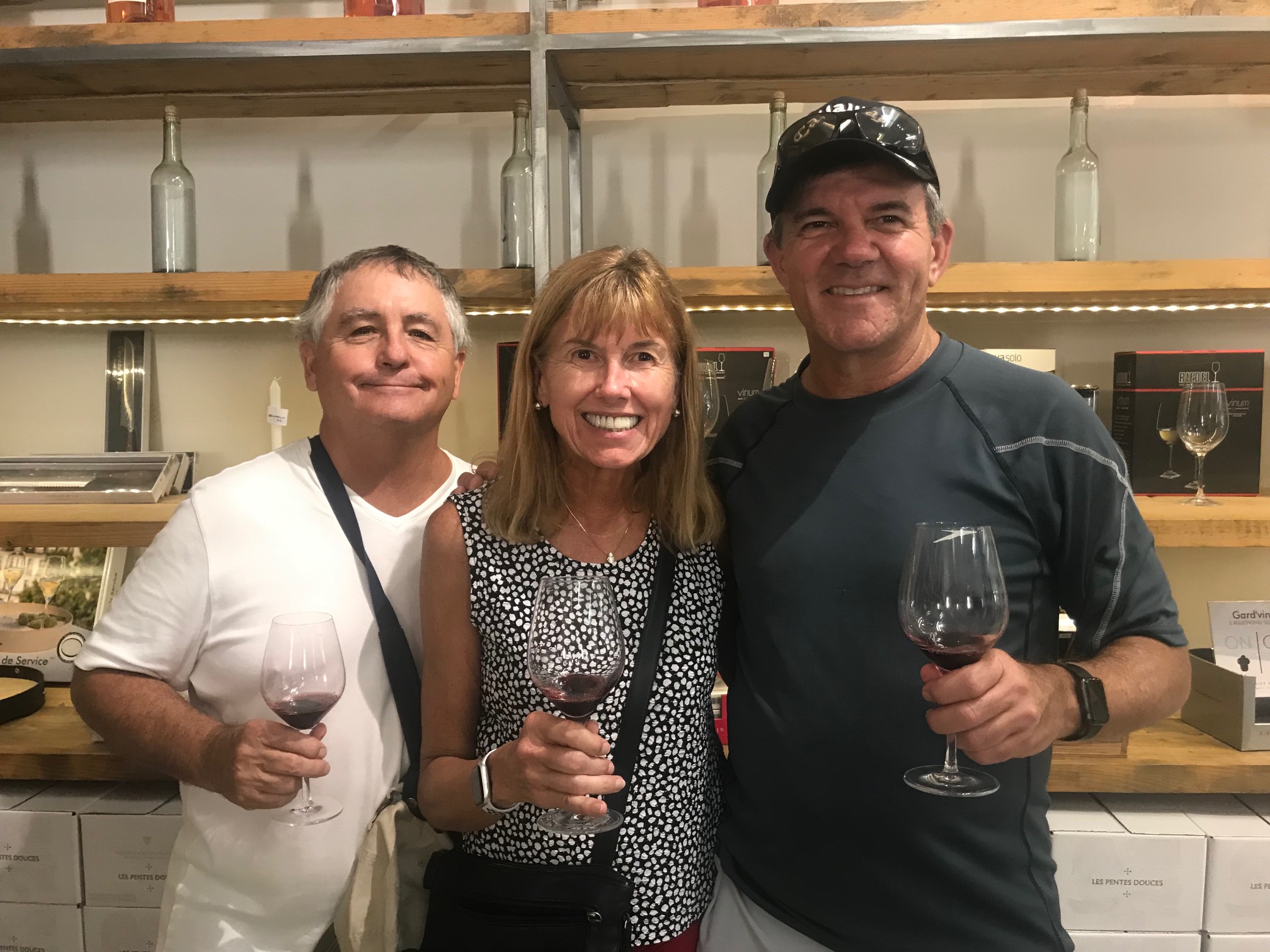 Lunch in the winery's restaurant ended our day. I had read about the delicious tarte a l'onignon, so we all decided to try it, and it lived up to its reputation.