Richard, our Aix-en-Provence walking tour guide, gave us a wonderful overview of Aix history and culture this morning. Even though I wasn't sure how a Brit who had lived in Aix for two years would do as a tour guide, he received all five-star reviews, so I decided to book his tour. His tour was amazing, and we all felt that we had learned so much.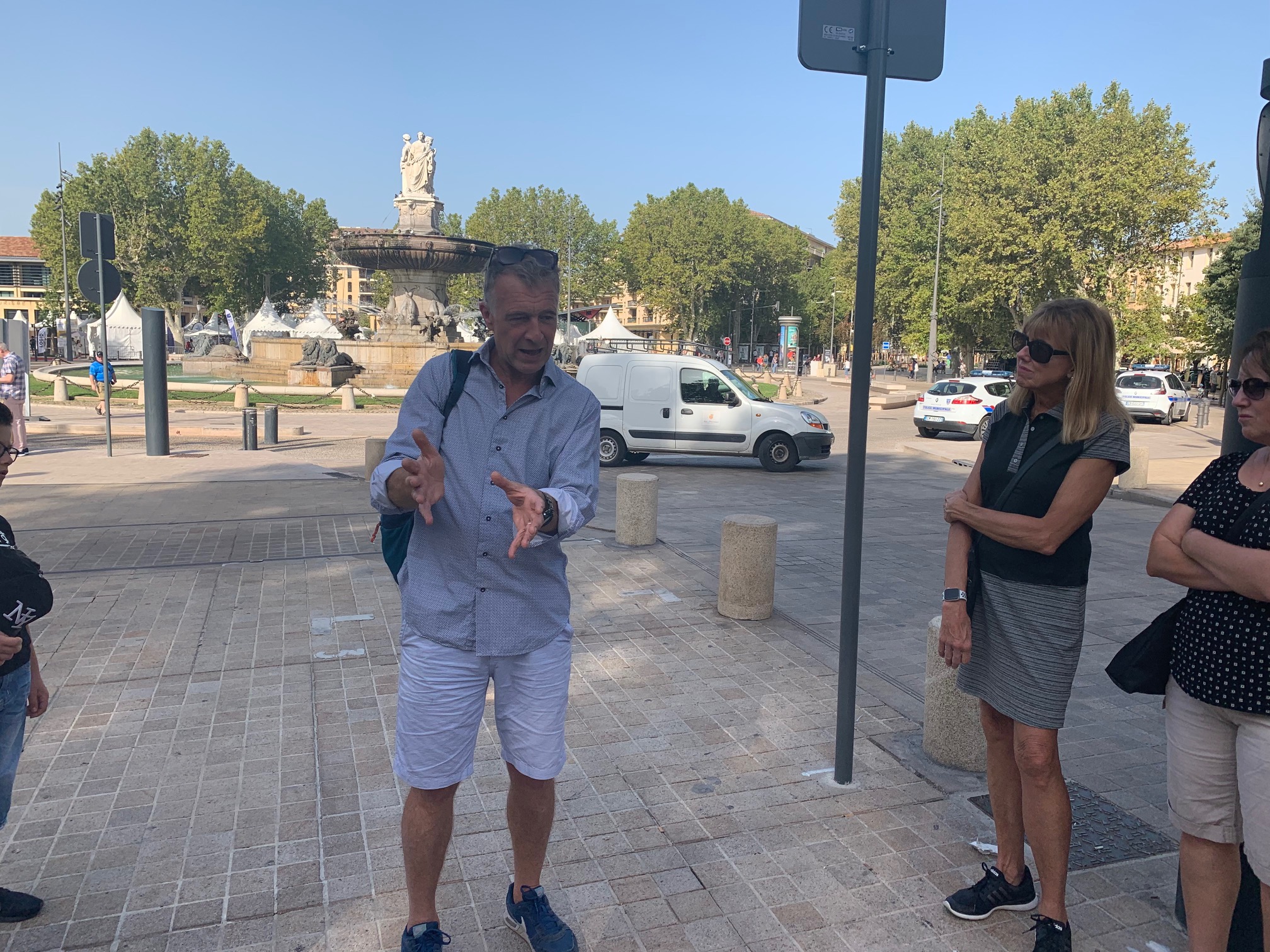 He began our tour at the Cours Mirabeau where a festival of local activities and clubs provided all kinds of entertainment.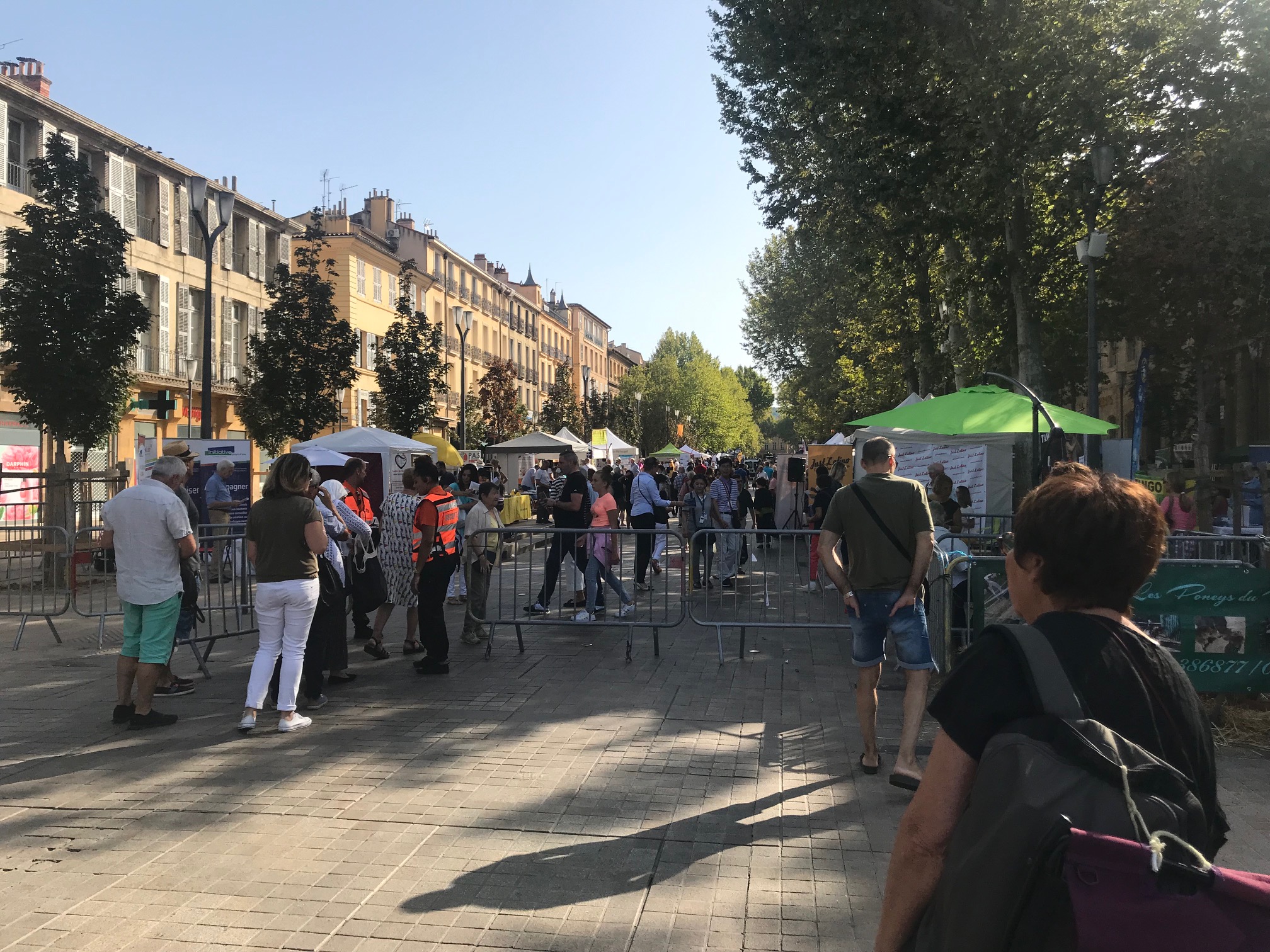 We learned about the golden age of Aix from 1650-1800, when prosperous residents built beautiful homes in an effort to demonstrate how successful they were. One businessman showed how powerful and successful he was by putting statues that included pubic hair on the front of his house, a move that created quite a scandal at the time. I don't think most people passing by now would notice unless a guide pointed it out to them.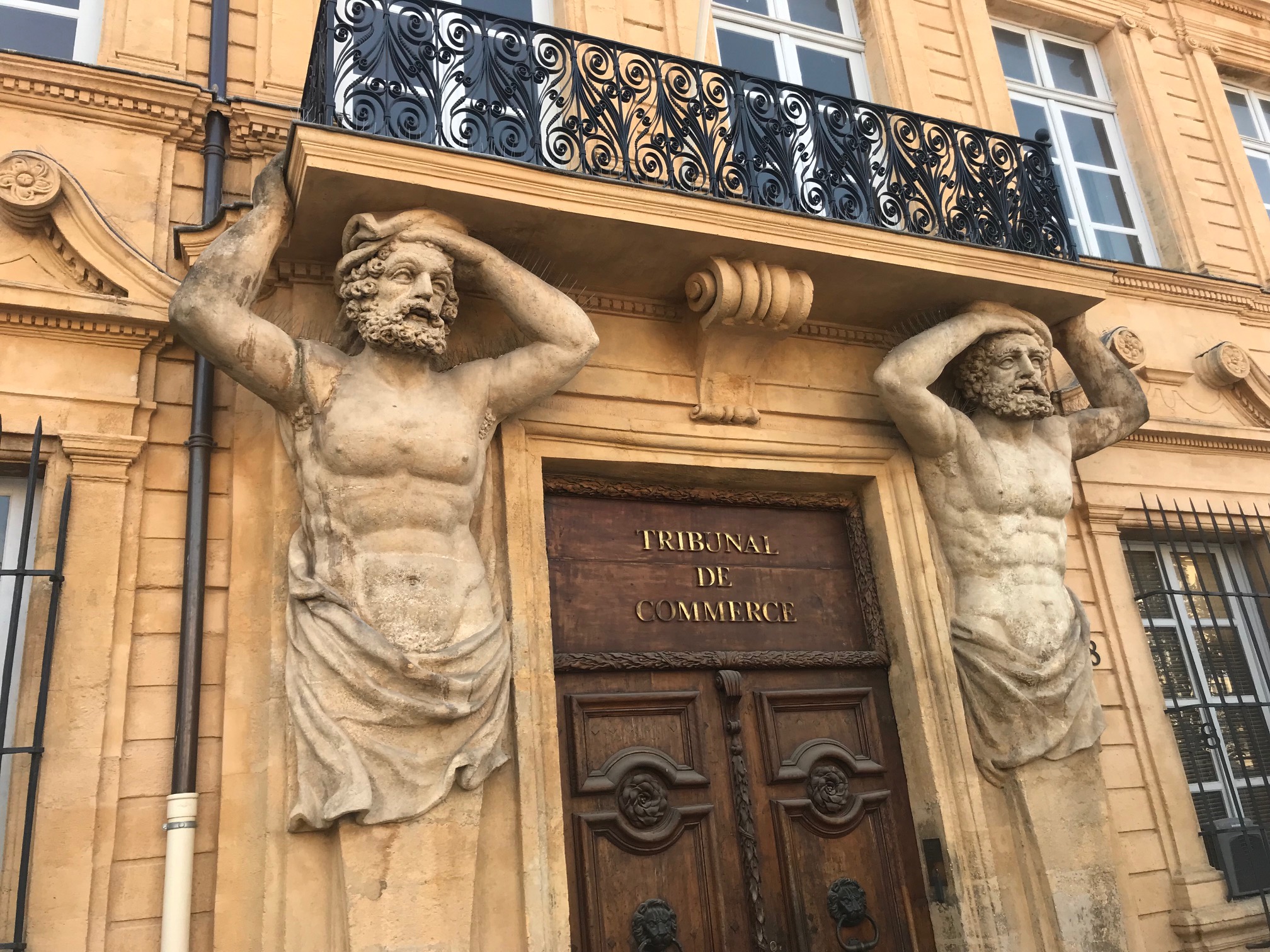 Aix has more statues than any other city in France. During the plague large gatherings were banned to prevent the spread of disease, so small statues were placed around the city to provide places to worship.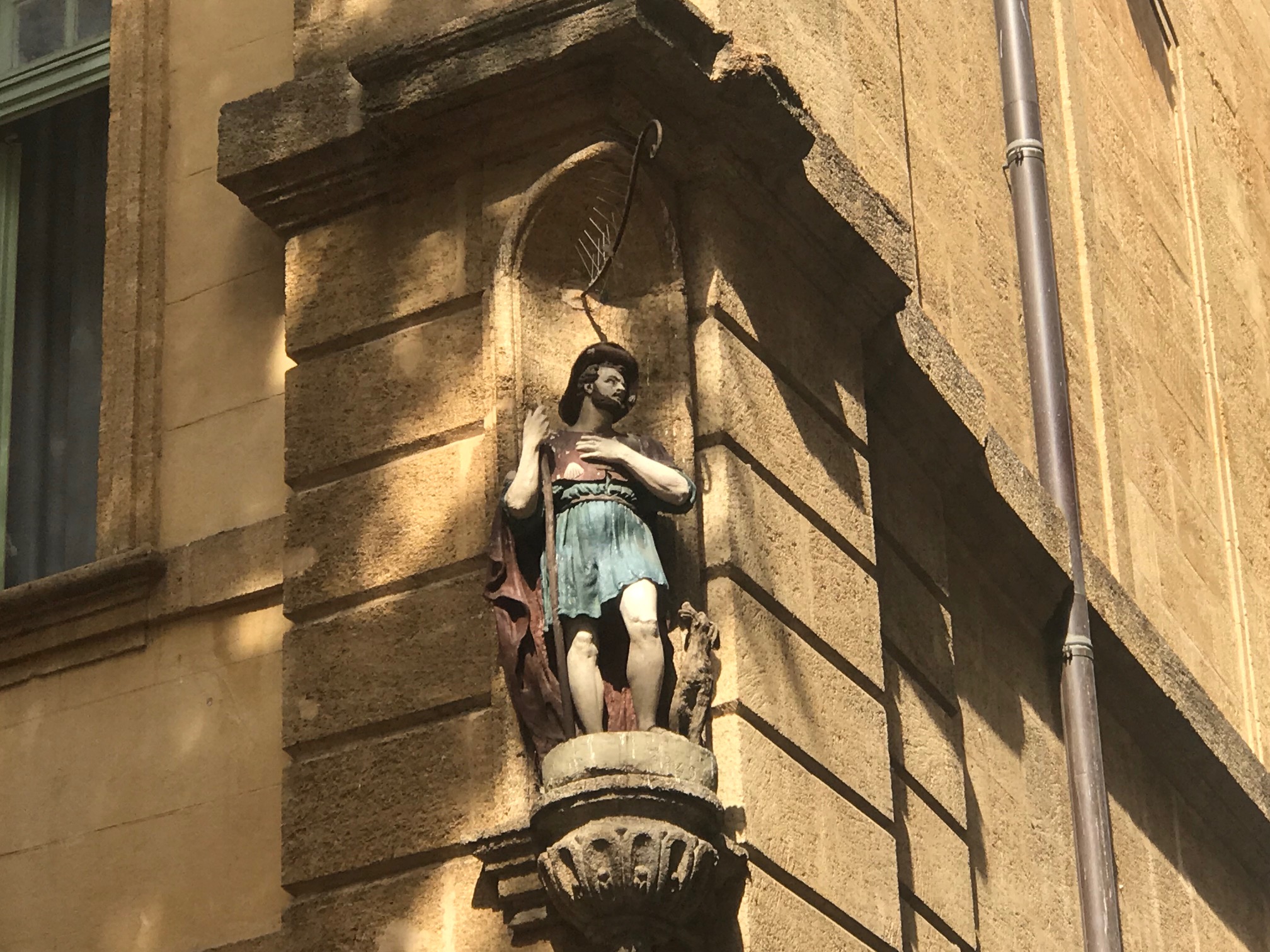 Paul Cezanne, one of France's most famous painters, and Emile Zola, one of France's most famous writers, became life-long friends when they met at the present-day Mignet school in Aix when they were thirteen. Later in life they had a falling out but continued to influence each other.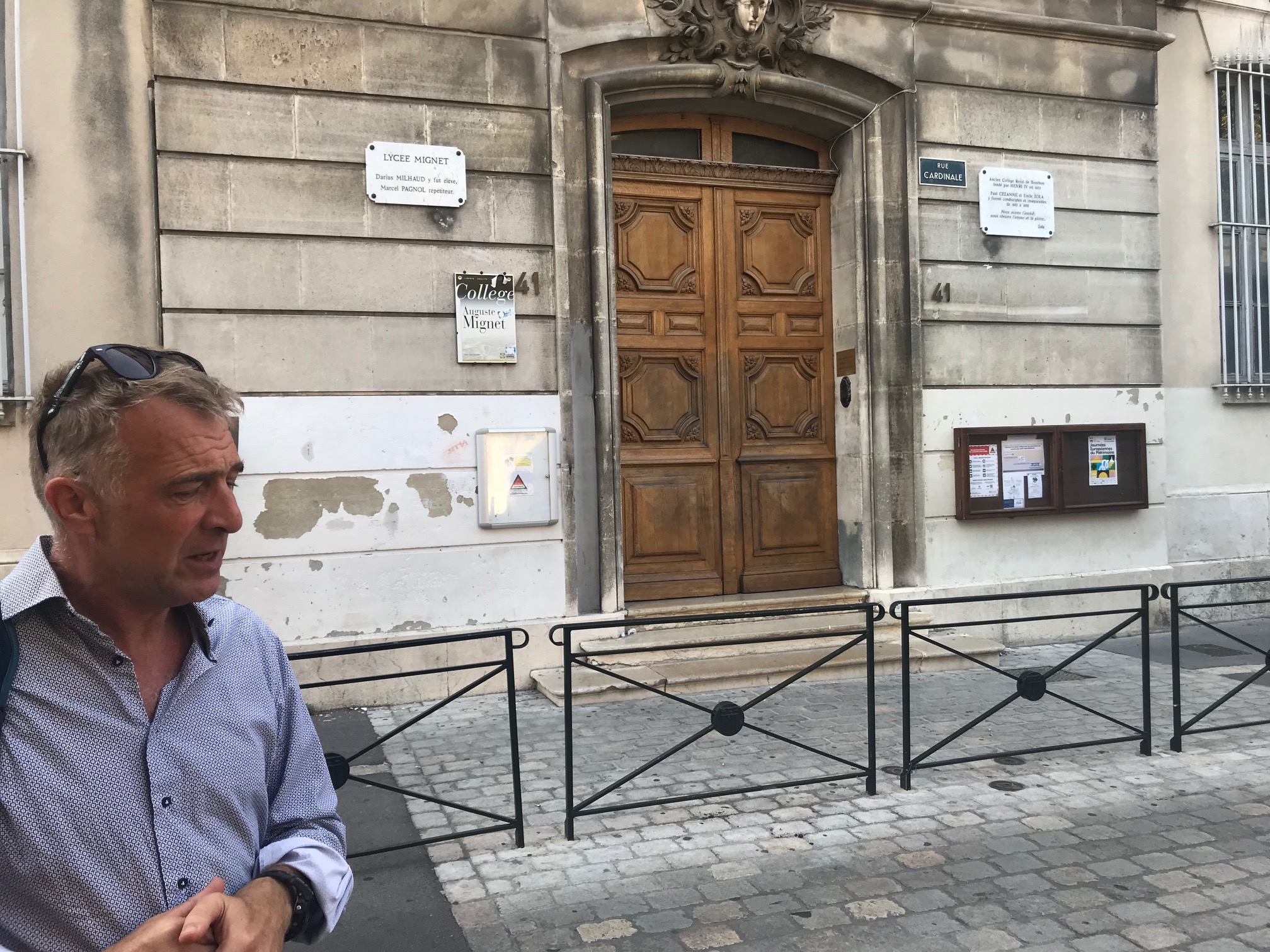 We walked through one of the markets in Aix that is open every day.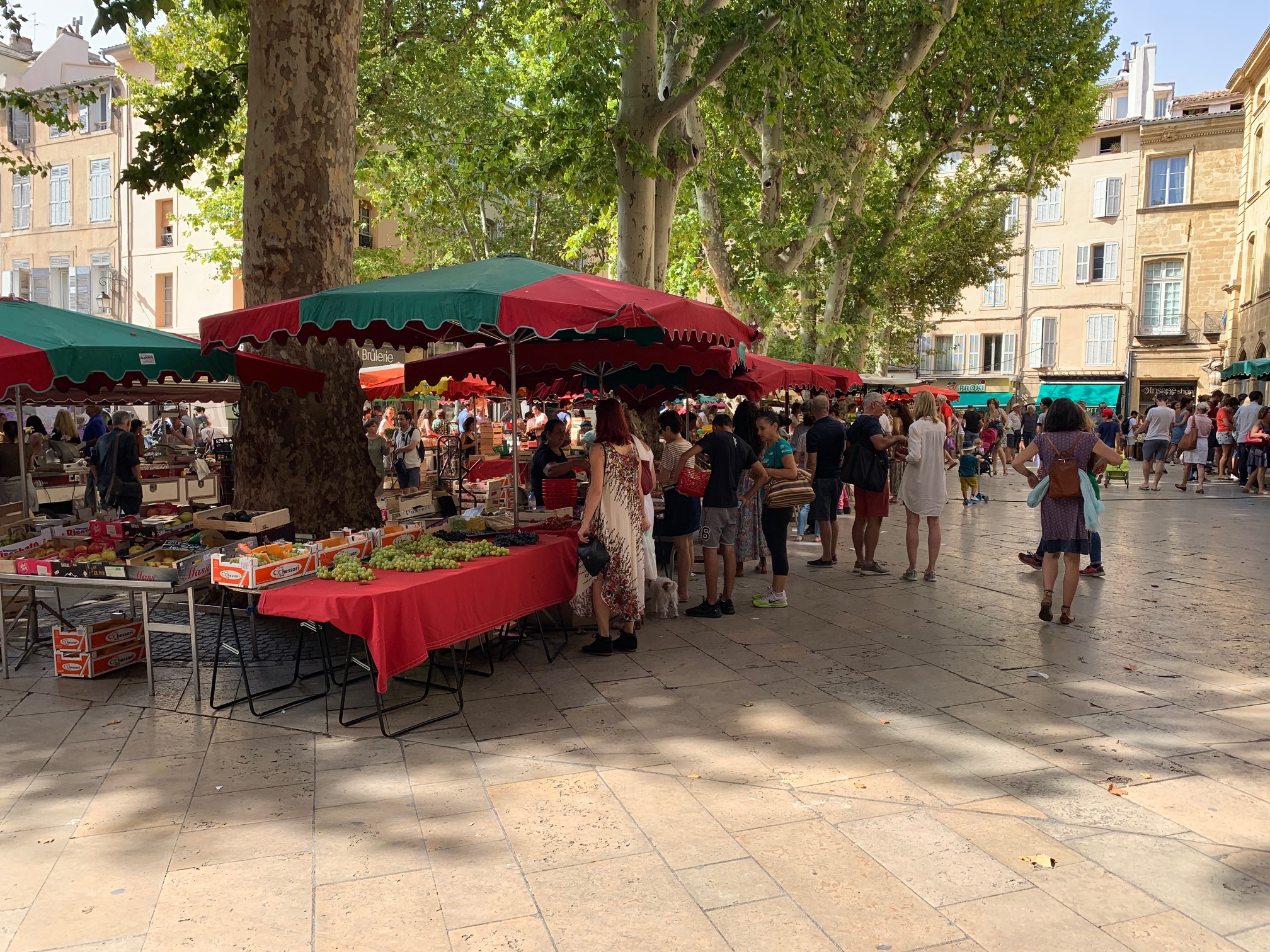 In addition to learning interesting history, one of my favorite parts of the tour was discovering beautiful little side streets.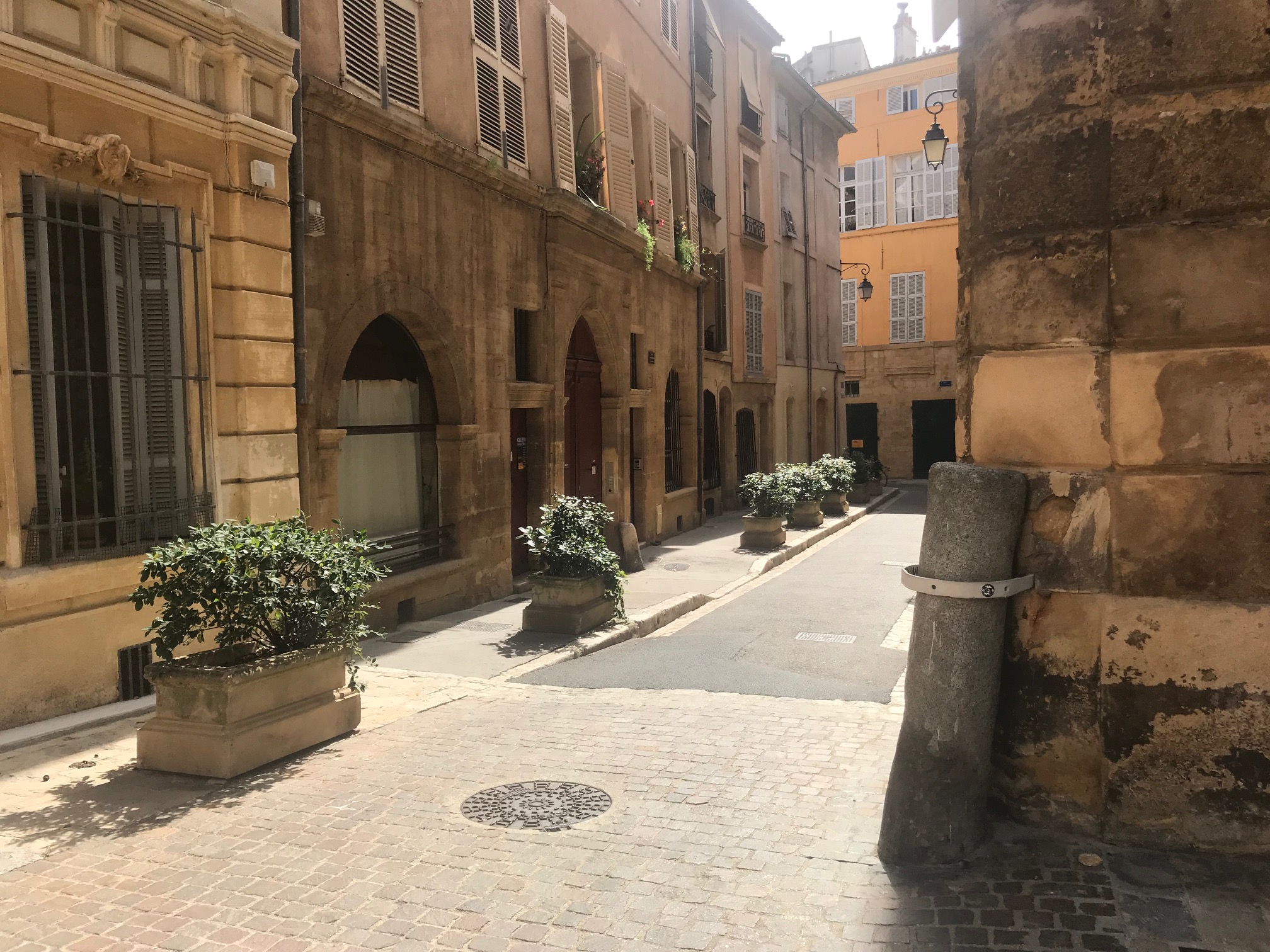 After lunch, we visited the Hotel de Caumont-Centre d'Art. Opened in 2015, the center is located in one of the most beautiful 18th Century homes in Aix. Our visit gave us a chance to see a beautiful home, lovely gardens and an amazing exhibit on loan from the Guggenheim in New York City.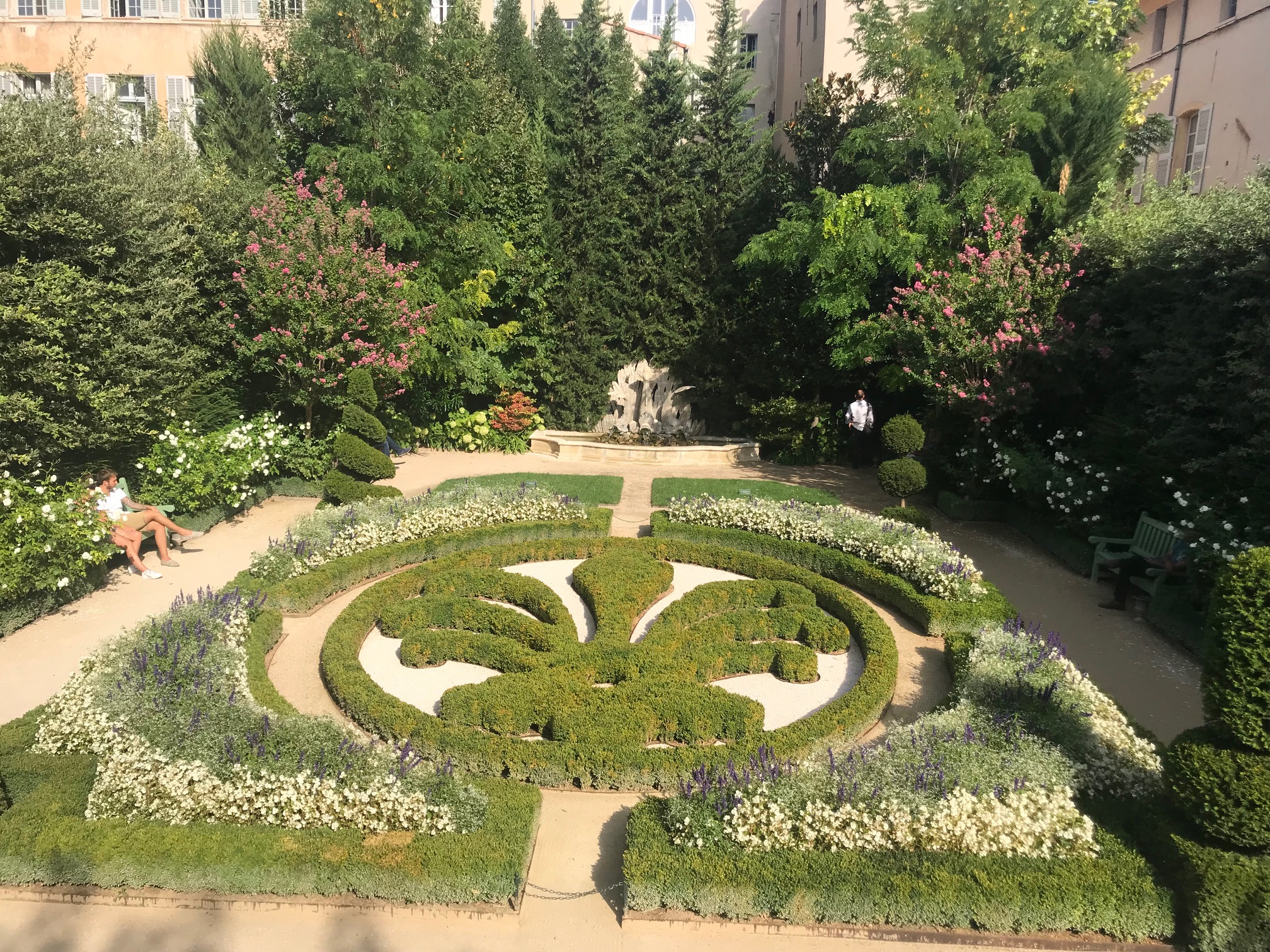 The exhibit included works by Cezanne, Monet and Picasso that traveled for the first time from the Guggenheim collection to Aix-en-Provence to be seen by the general public in Europe. Our walking tour guide described it as the perfect art exhibit-great art that you can see in about an hour.
We ended our evening with a lovely dinner at Le Petit Bistrot. We weren't able to get a reservation at any of the restaurants we had researched, so we walked around and looked at menus until we found something that looked appealing. That approach has not always worked well for us, but tonight we lucked out and had a wonderful meal with friendly servers.