We chose to visit Alba, Italy to learn more about Barolo wine. Barolo, considered one of Italy's greatest wines, is a favorite and we were excited to taste it and see where it was produced. Gianfranco, our B&B host, arranged two private tours and tastings for us.
In the morning we visited the Sordo winery. Producing Barolo wine for more than a century, it is an interesting combination of old cellars, modern technology and a sleek new tasting room.
Giorgia,our Sordo hostess, showed us all stages of the wine-making process from where they receive the grapes to where they put the labels on the bottles before they are shipped. They use both traditional oak barrels and hi-tech metal barrels to age the wine.
After the tour we enjoyed tasting the luscious wine and ordered some to ship home.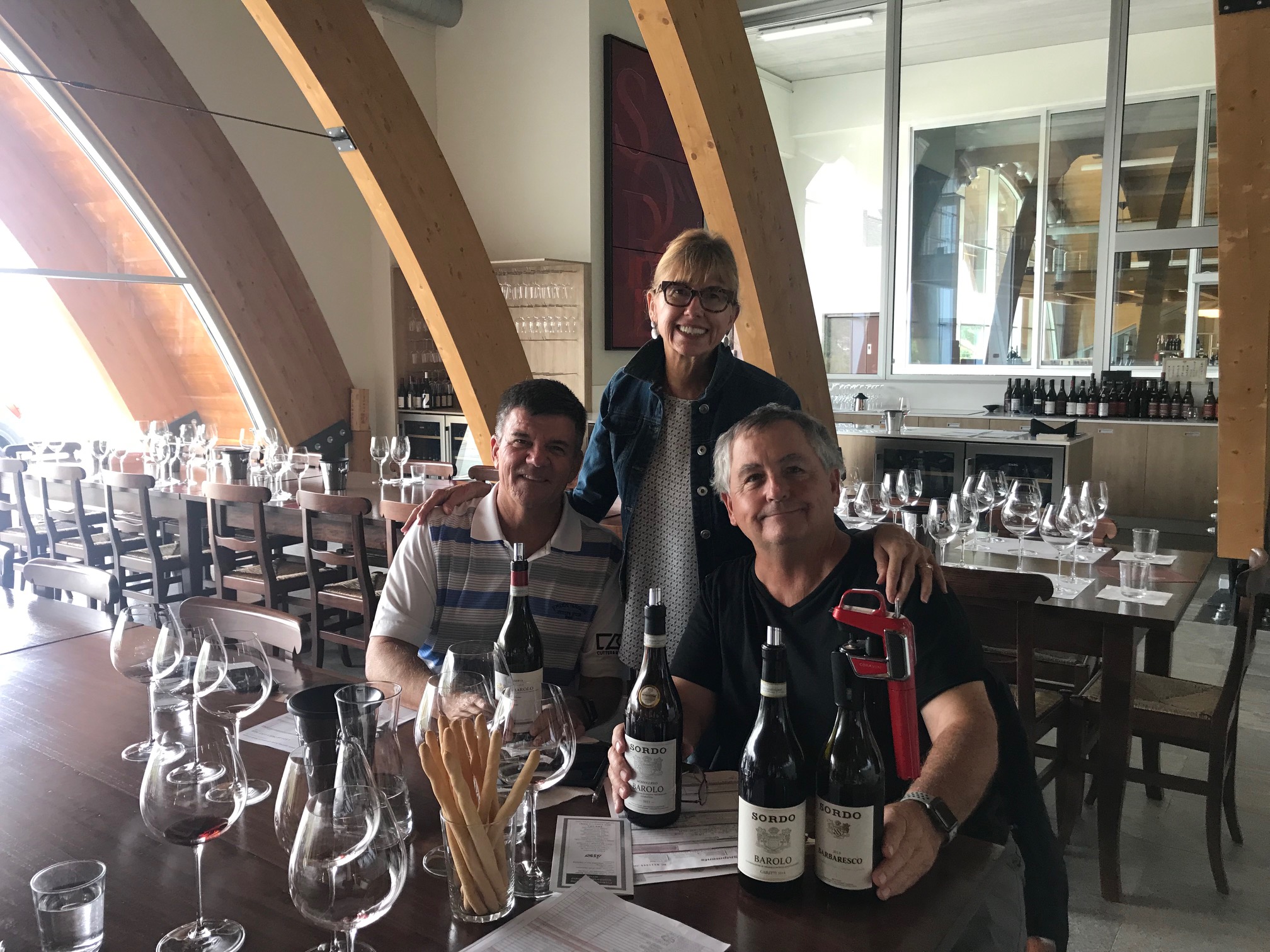 Driving around the beautiful hills of the Alba area, we saw the skyline of a city sitting atop the highest hill. Girogia told us the city was La Morra and suggested some places for lunch. Lunch was great, but the best part was the beautiful view from the highest point in the area.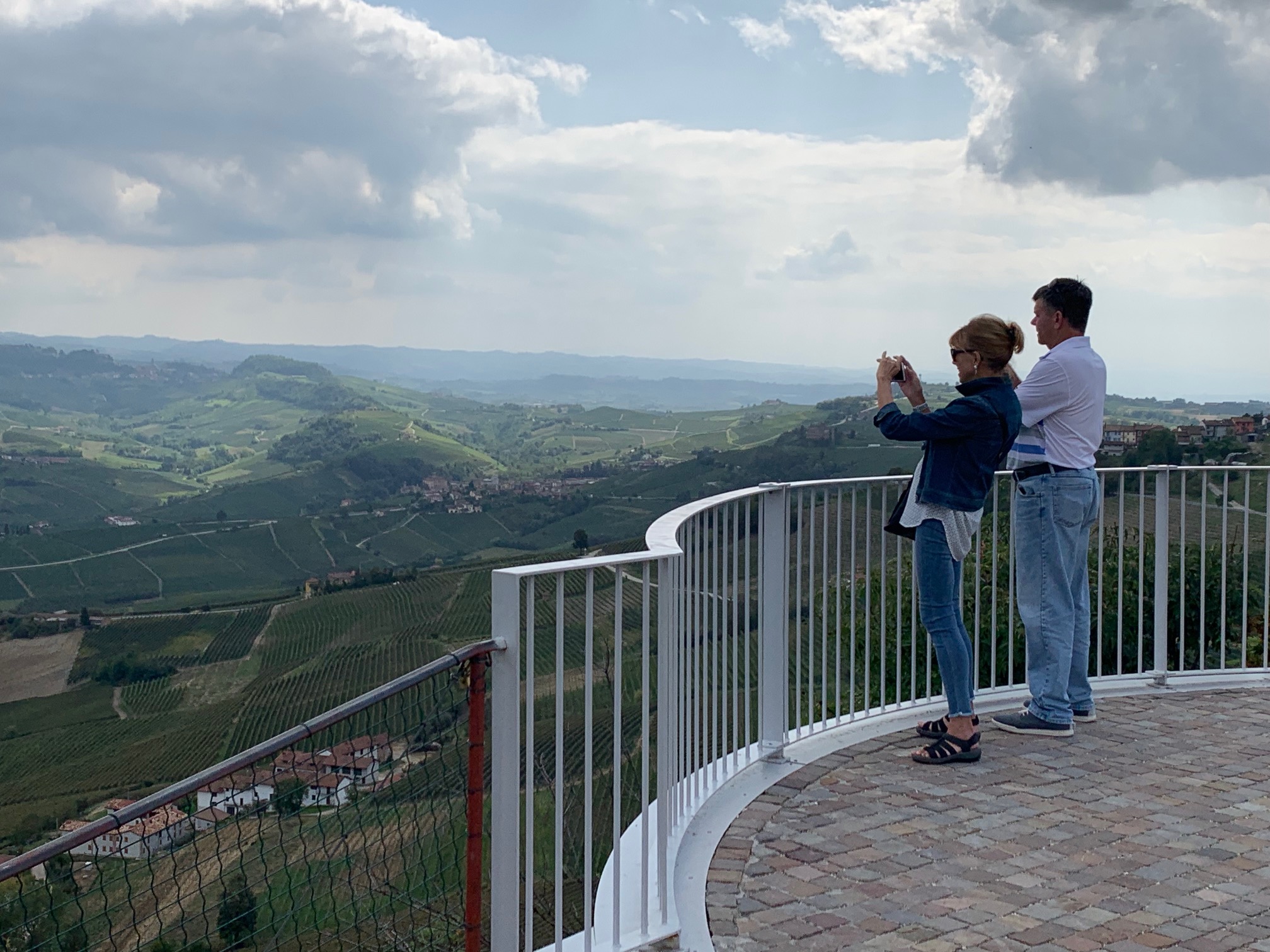 At the Fratelli Serio & Battista Borgogno winery we tasted nine of their wines with fifth-generation Borgogno family member Frederica. One of the wines we tasted was the one Frederica had chosen for her wedding the previous year. And, of course, we ordered more wine to ship home.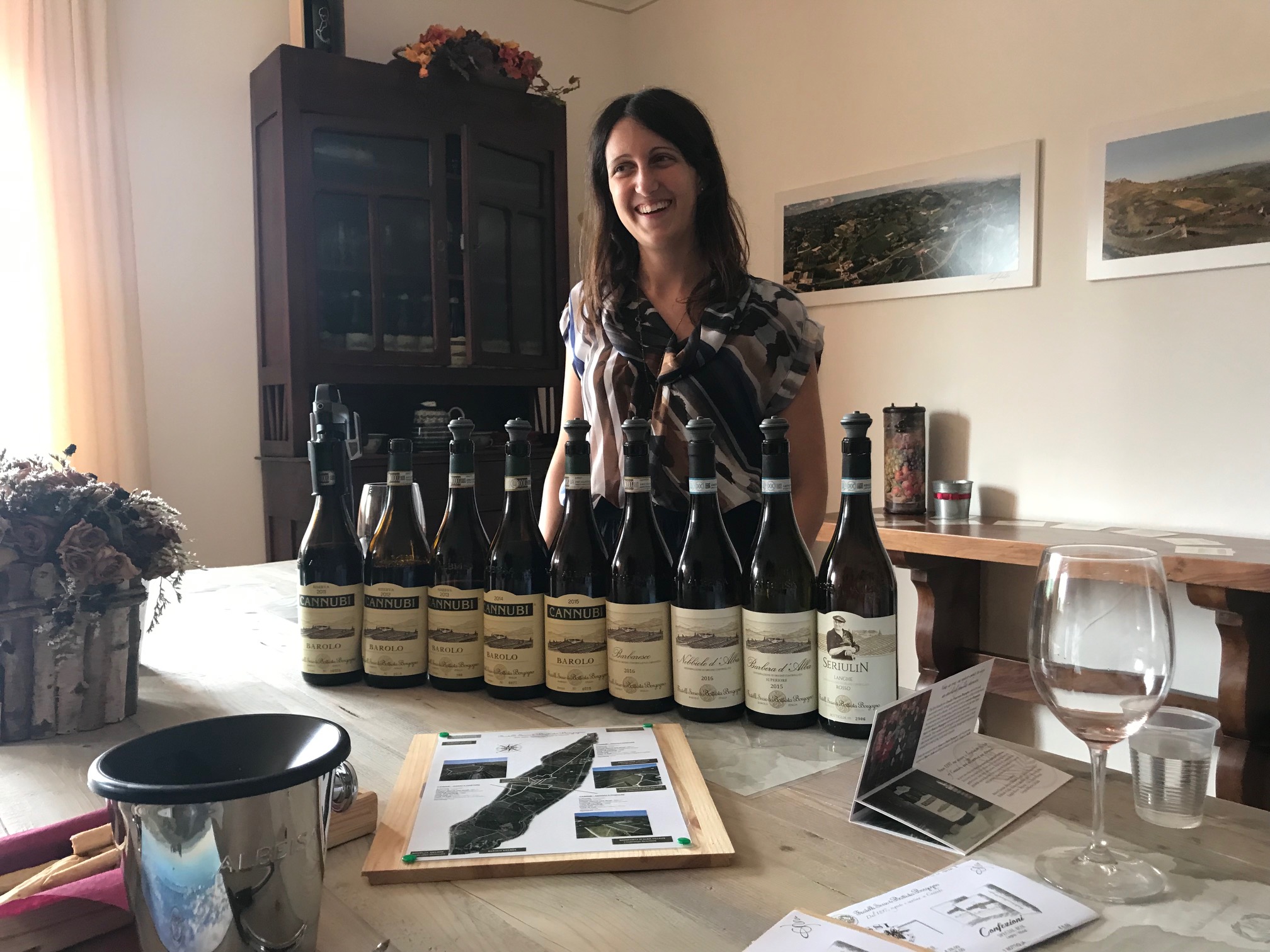 That evening we went into the heart of Alba for dinner. I was so glad that we had accepted Gianfranco's offer to make a dinner reservation for us. Dinner was fabulous, but more importantly we got to see a beautiful part of the city. When we first arrived in Alba, we drove through an industrial part of the city to get to our B&B a few miles out of town. Based on the part of town I saw, I made the assumption that the city of Alba was unattractive and uninteresting . I was so wrong. Alba is beautiful and lively. 300,000 people were expected to arrive the day we were leaving for a week-end international cheese festival.