I have a new love. After years of not really liking Italian wine except Brunello and Super Tuscan, I discovered the Piedmont area of Italy, home to some of my new favorite wines. After learning about the very wonderful Barolo wines a few days earlier, I was excited to go to the Valpolicella area which is just north of Verona and learn about Amarone and other great red wines of this area. I loved the one bottle of Amarone I had about a year before our trip, so the odds were good Amarone would be a hit.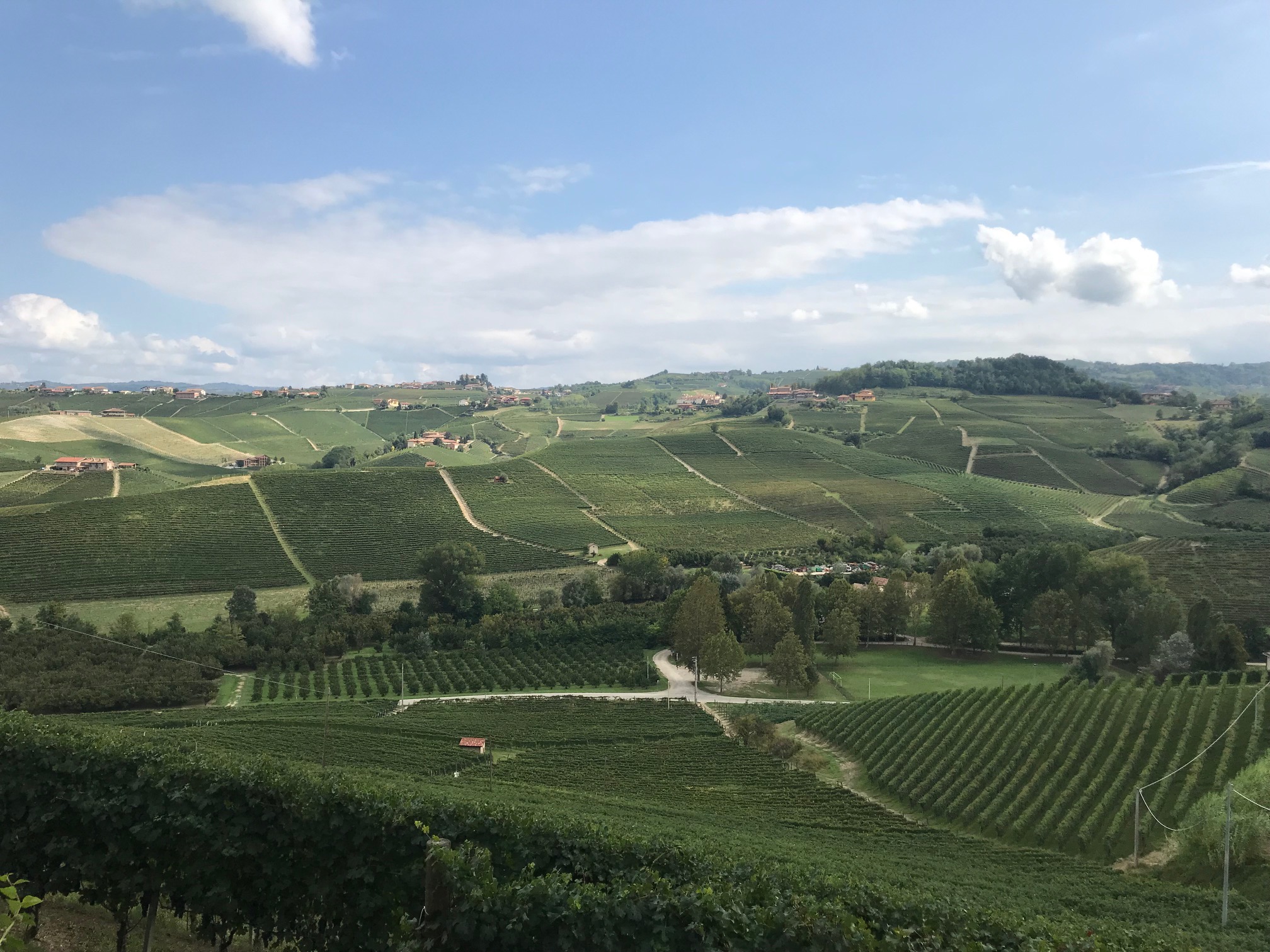 Our guide, Michaelangelo (yes, that really is his name) took us to two small Valpolicella  wineries. Although there are more than 400 wineries in the Valpolicella area, ten large wineries produce eighty percent of the wine.  They use both the  espalier and pergola techniques for growing their grapes. Espalier, where the grapes are lower to the ground, is what I have most commonly seen, so it was interesting to see the pergola technique, where the vines and grapes form a canopy.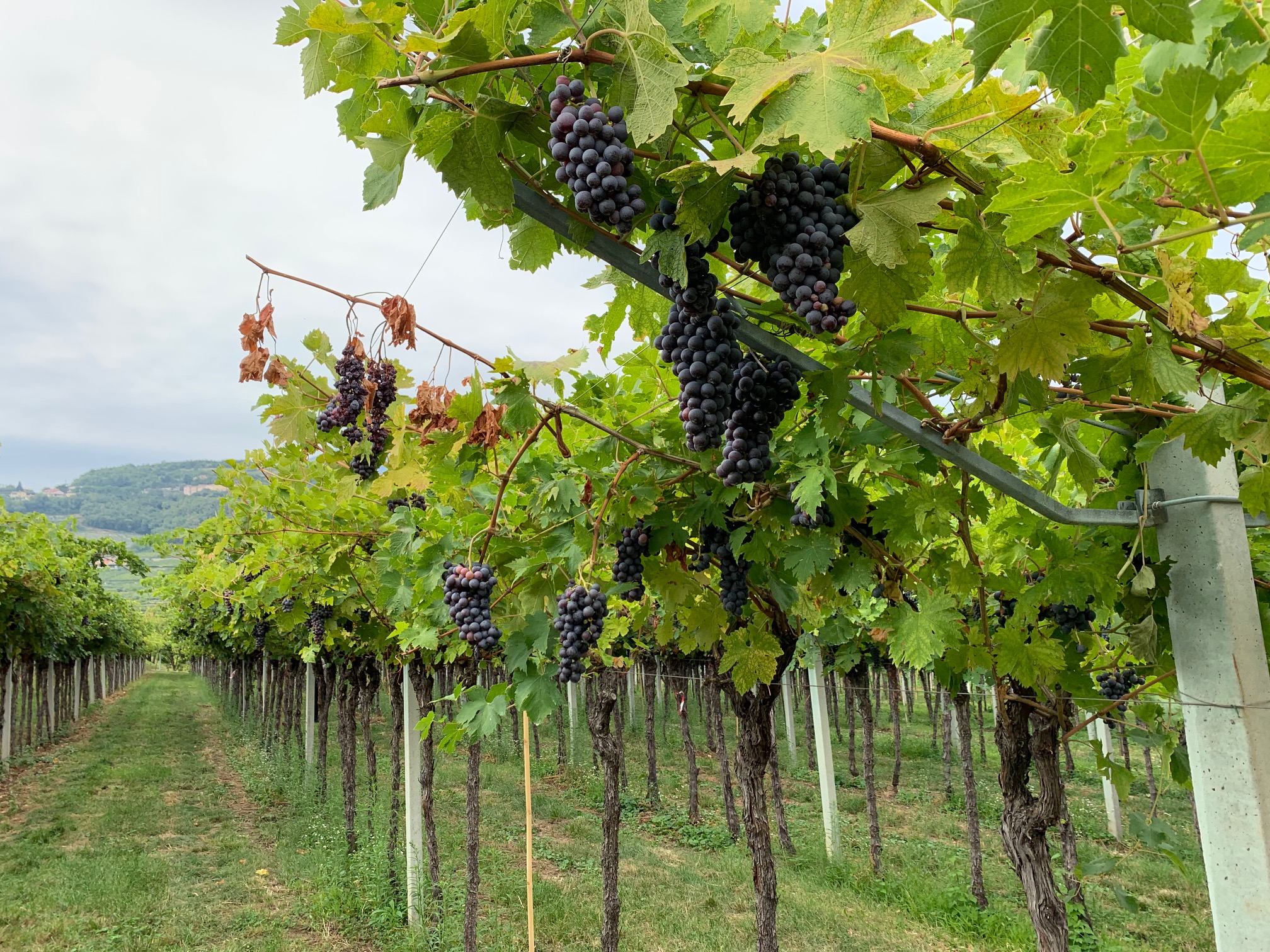 Grapes for Amarone wine are hand-picked. Not only must the harvesters carefully select and gently cut the grapes, they are constantly reaching over their heads to pick grapes from pergola-styled vines. When I mentioned to Michaelangelo that I had always wanted to try harvesting grapes, he told me it was fun for about ten minutes. After that, it is just hard work. Harvesters may work as many as ten hours a day.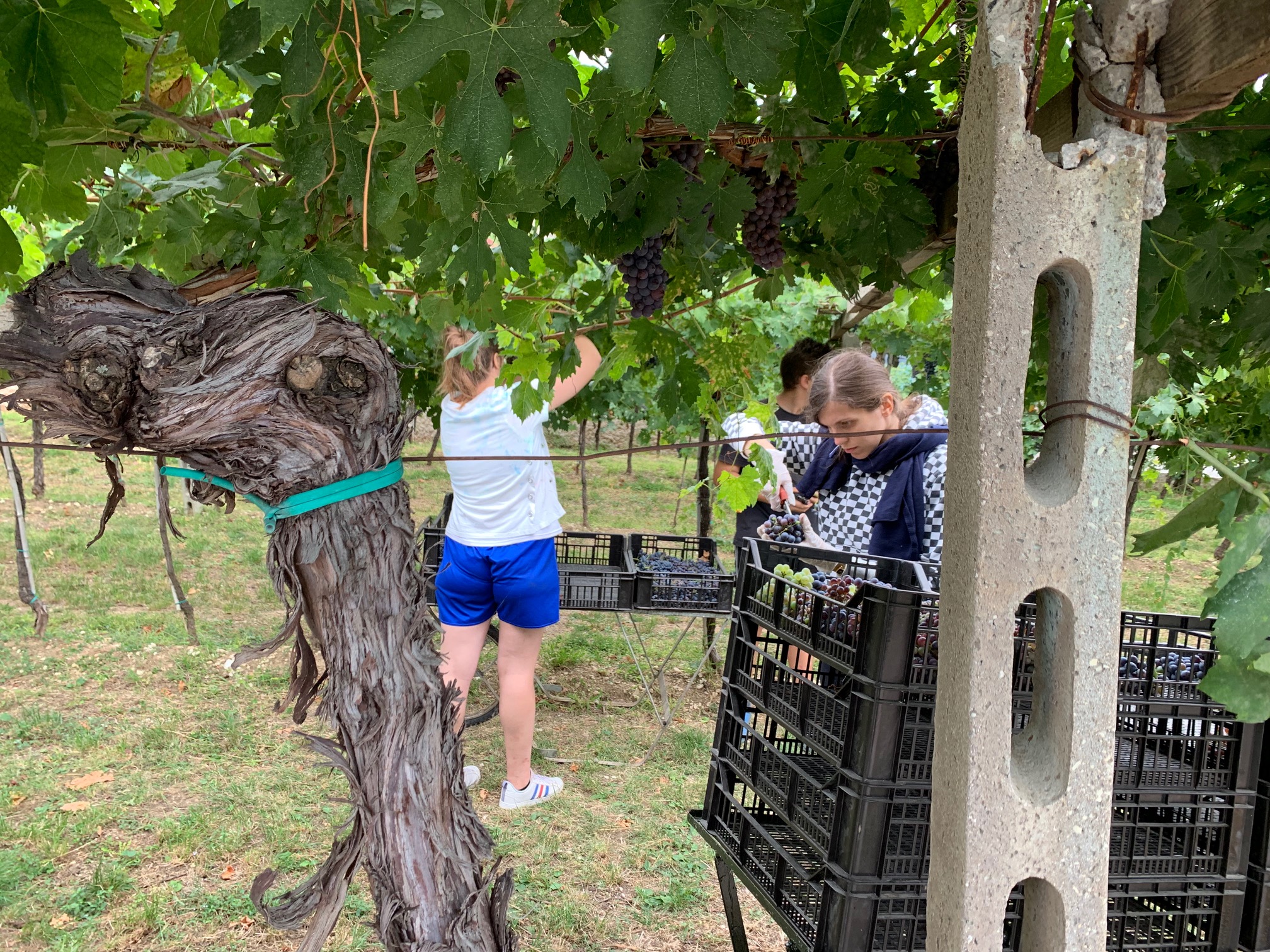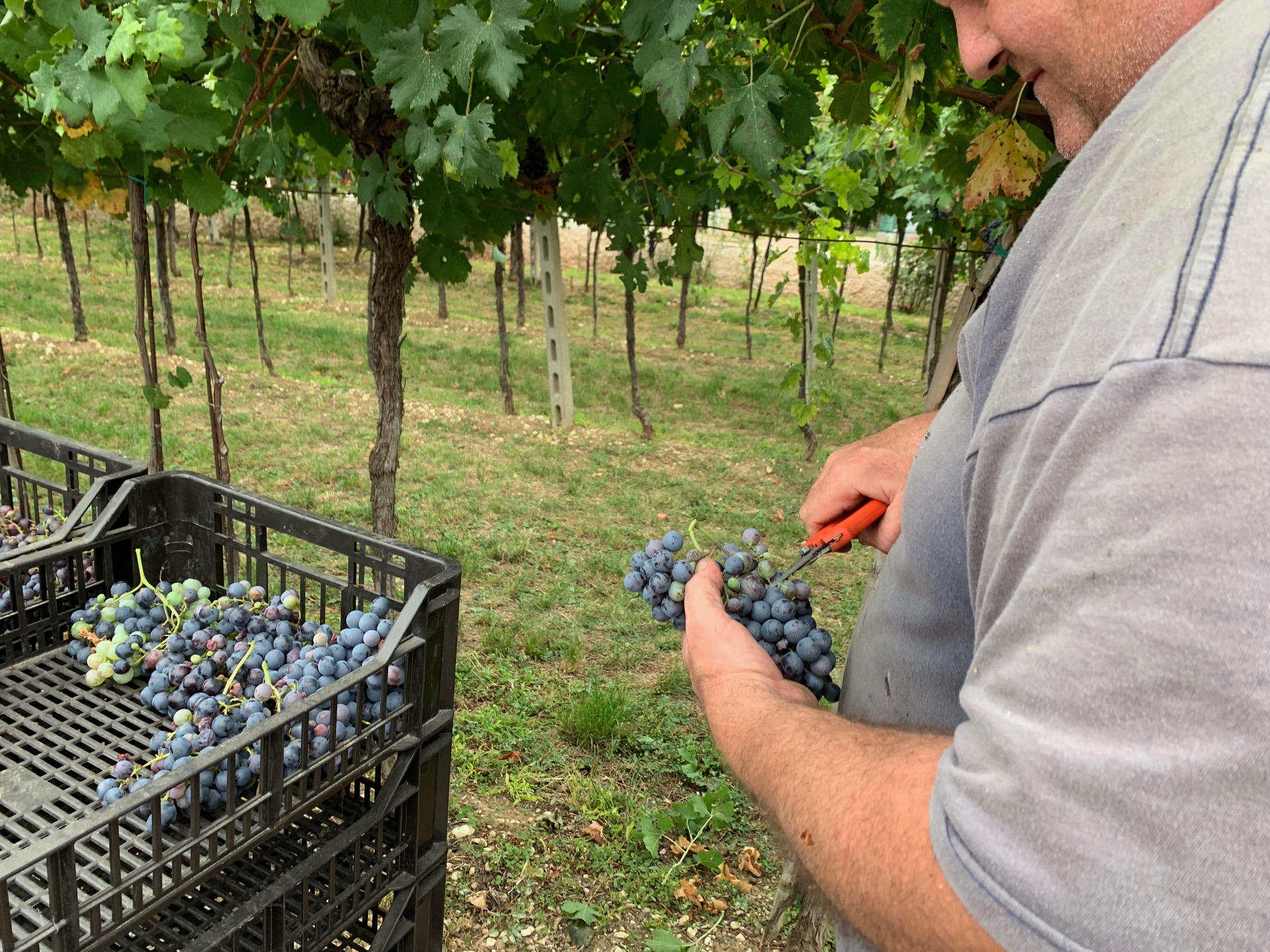 Our first stop was Le Bignele winery, a family-run winery since 1818. Both Kristin, our hostess at the winery, and Michaelangelo, our wine tour guide, taught us so much about Valpolicella wines.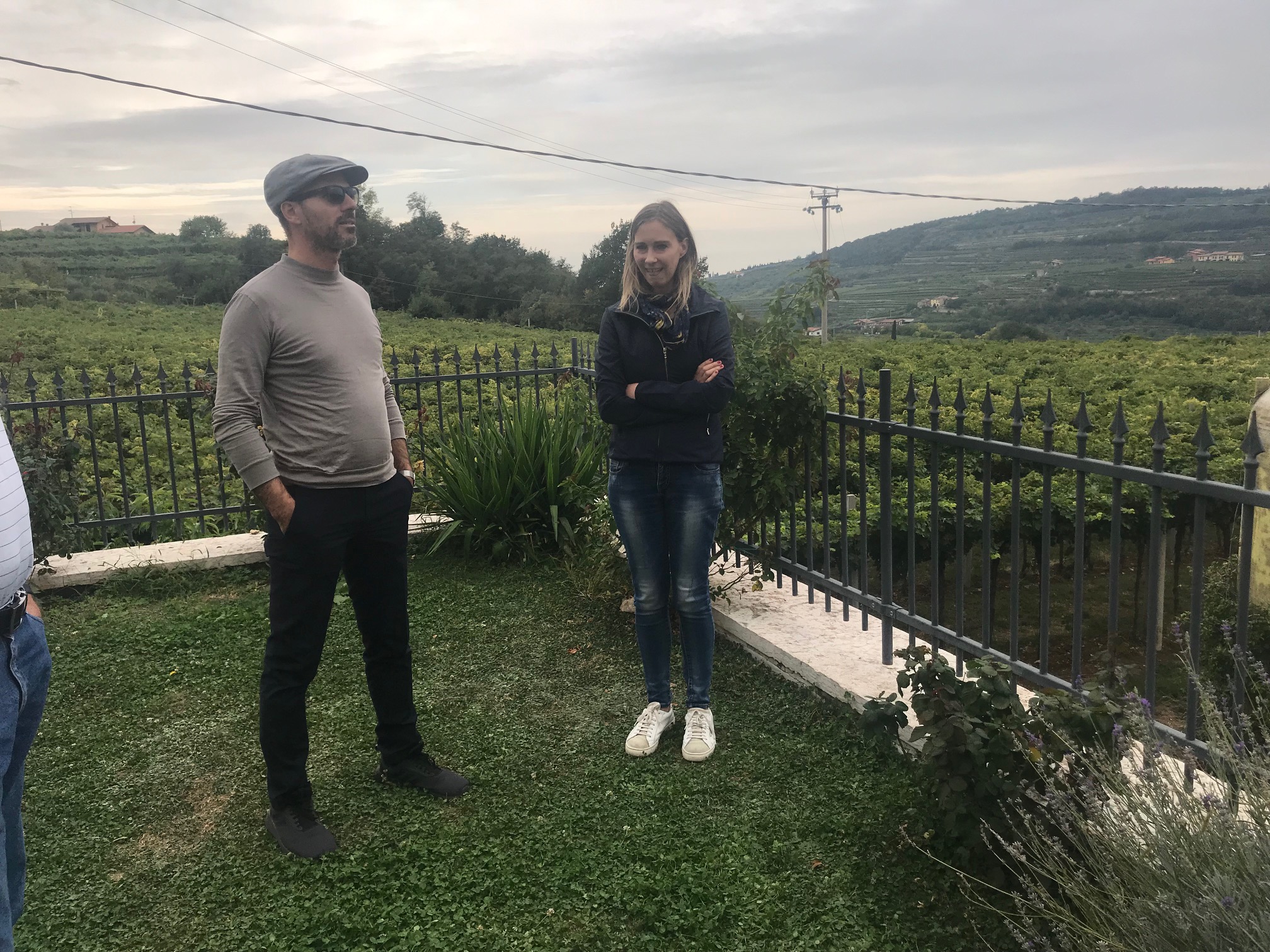 Making Amarone wine is a unique process. Rather than being crushed right after picking, the grapes are first dried in special drying rooms, using both natural air flow from large windows and fans when it is too humid.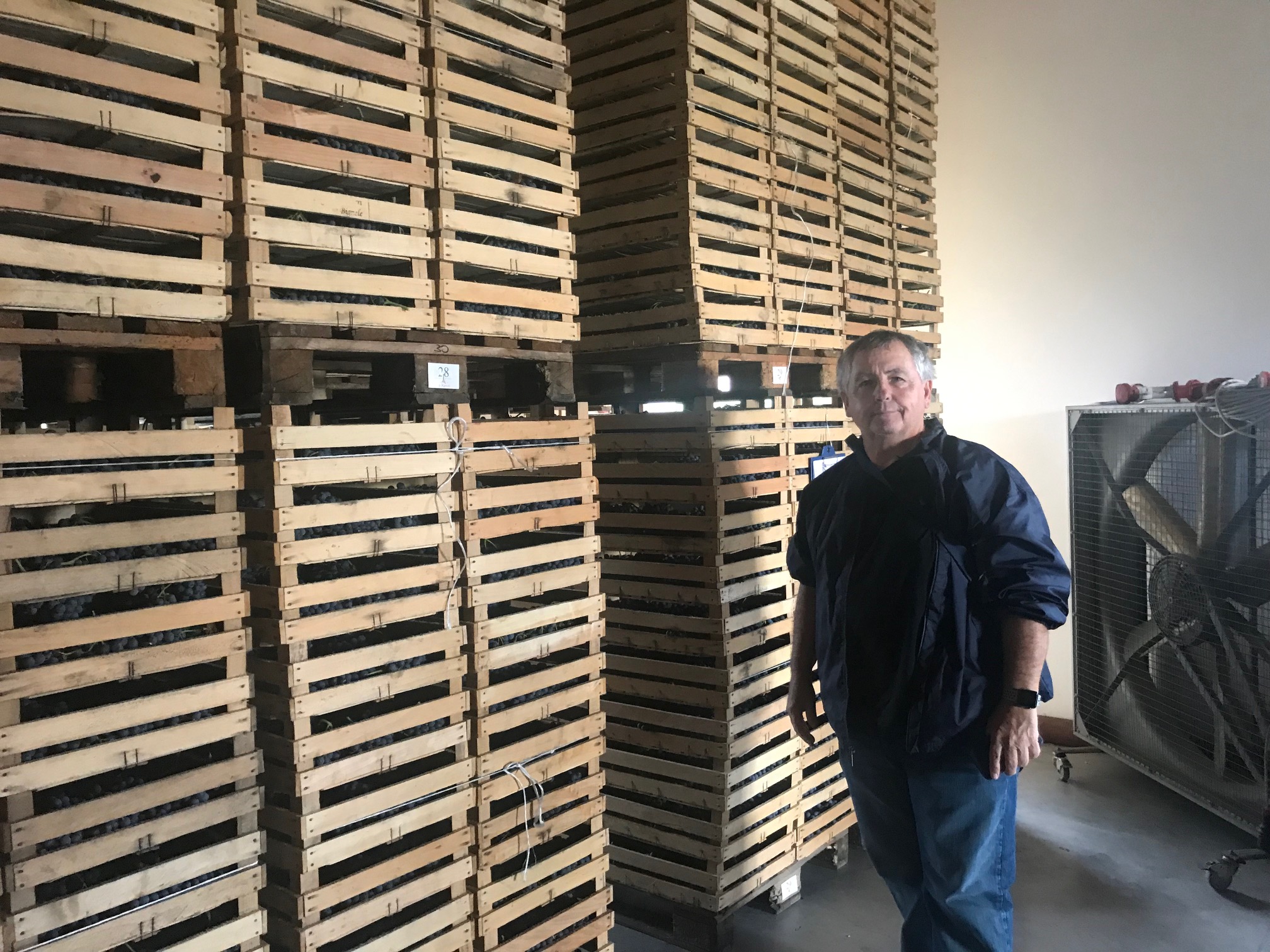 After about 100 days of drying, the grapes are fermented for 30-50 days. After the fermentation process, the wine is aged in French or Slovenian oak barrels for a minimum of two years. Both wineries we visited aged their Amarone wine for three years.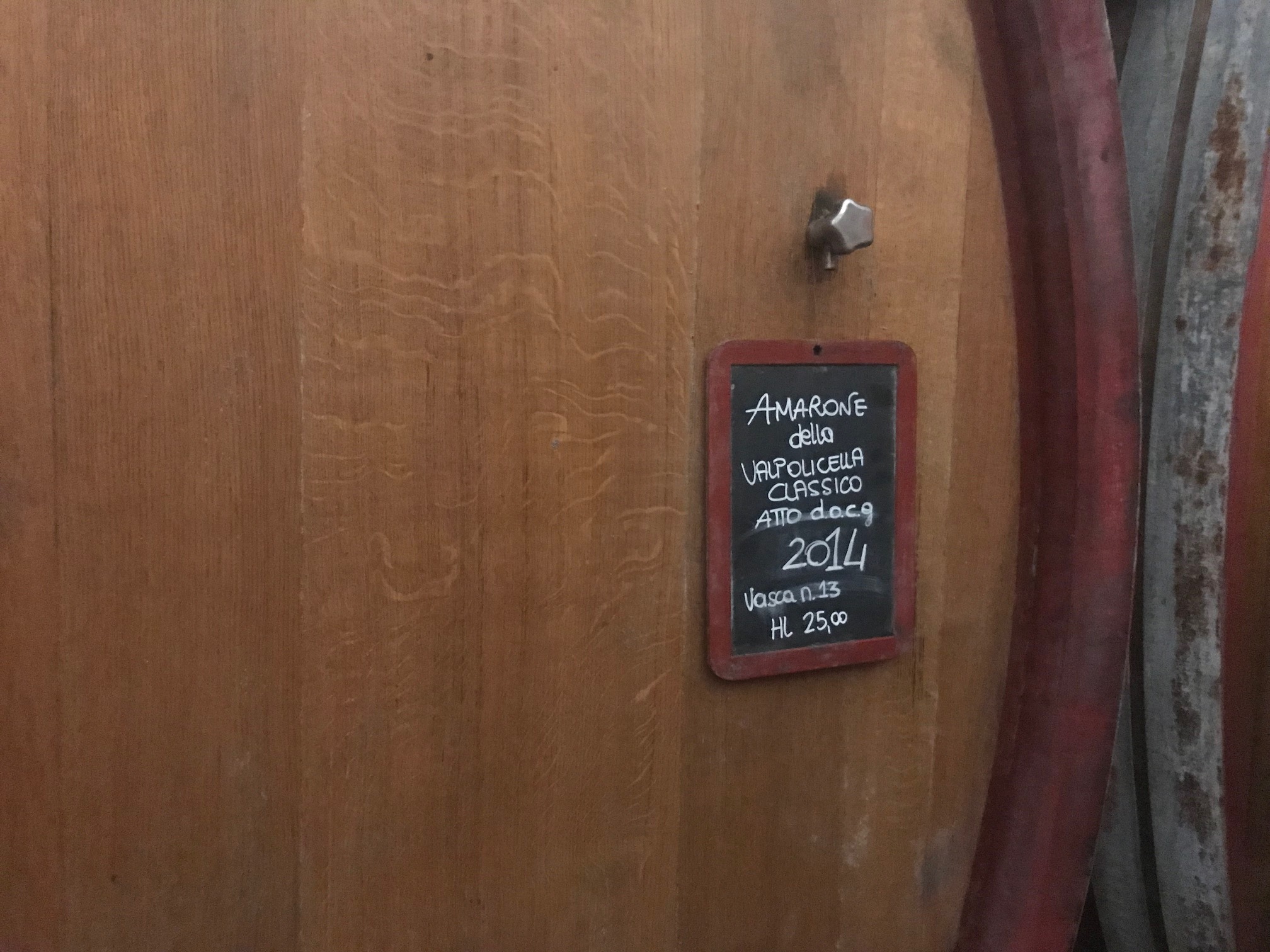 Three brothers operate Fratelli Vogadori, the second winery we visited. Alberto, one of the brothers, conducted a tasting for just the three of us. Although we enjoyed meeting the interesting people from Germany and Australia at our firsttasting, we really liked being able to talk personally with the winemaker and see his passion for his wine.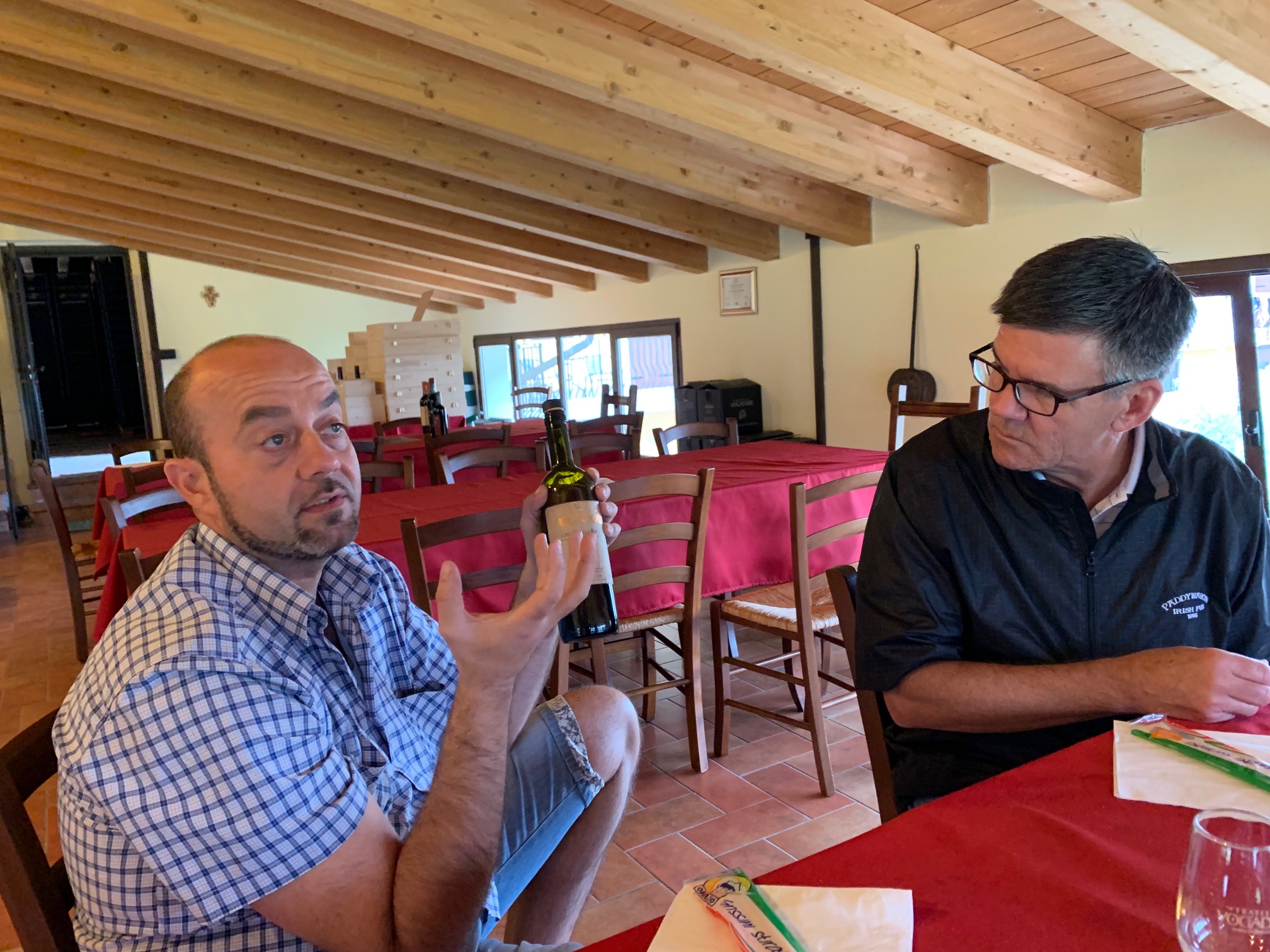 Our wine tours are finished.  We loved learning more about the wines we came to taste as well as discovering new wines to enjoy- Barbaresco in the Barolo area and Ripasso in the Amarone area.