When I think of Verona, I think of Shakespeare's Romeo and Juliet. It is doubtful that Shakespeare ever visited Verona, but there is no doubt at all that Verona is a beautiful and romantic place.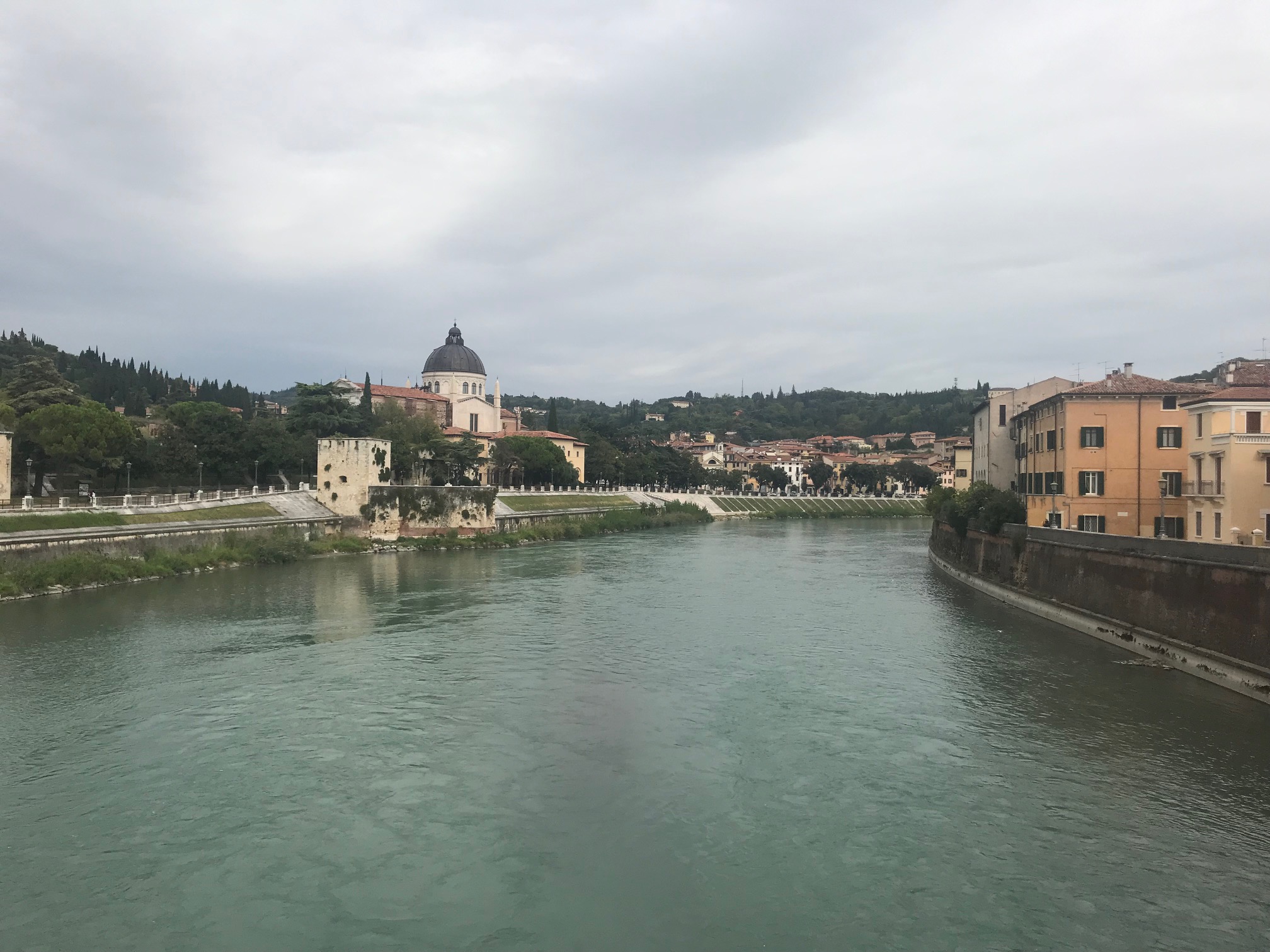 Although our time in Verona was short, I fell in love with this lovely city and hope to return for a longer visit. Some of my favorite memories are the  friendly people, beautiful little streets, really old buildings and wonderful food and wine.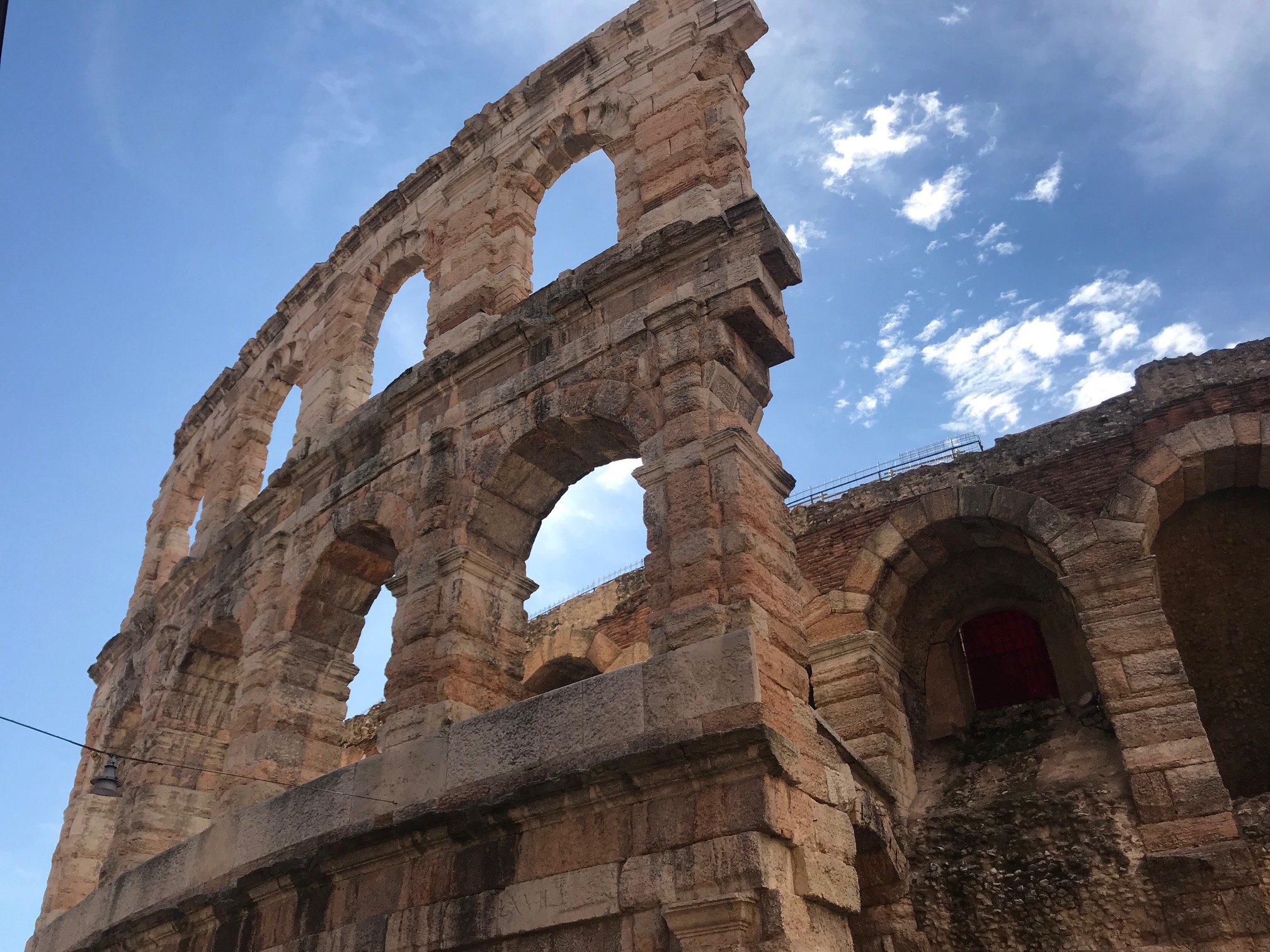 At the restaurant where half of the main dishes were made from some form of horse meat, I was able to find a fabulous cheese and grilled vegetable dish.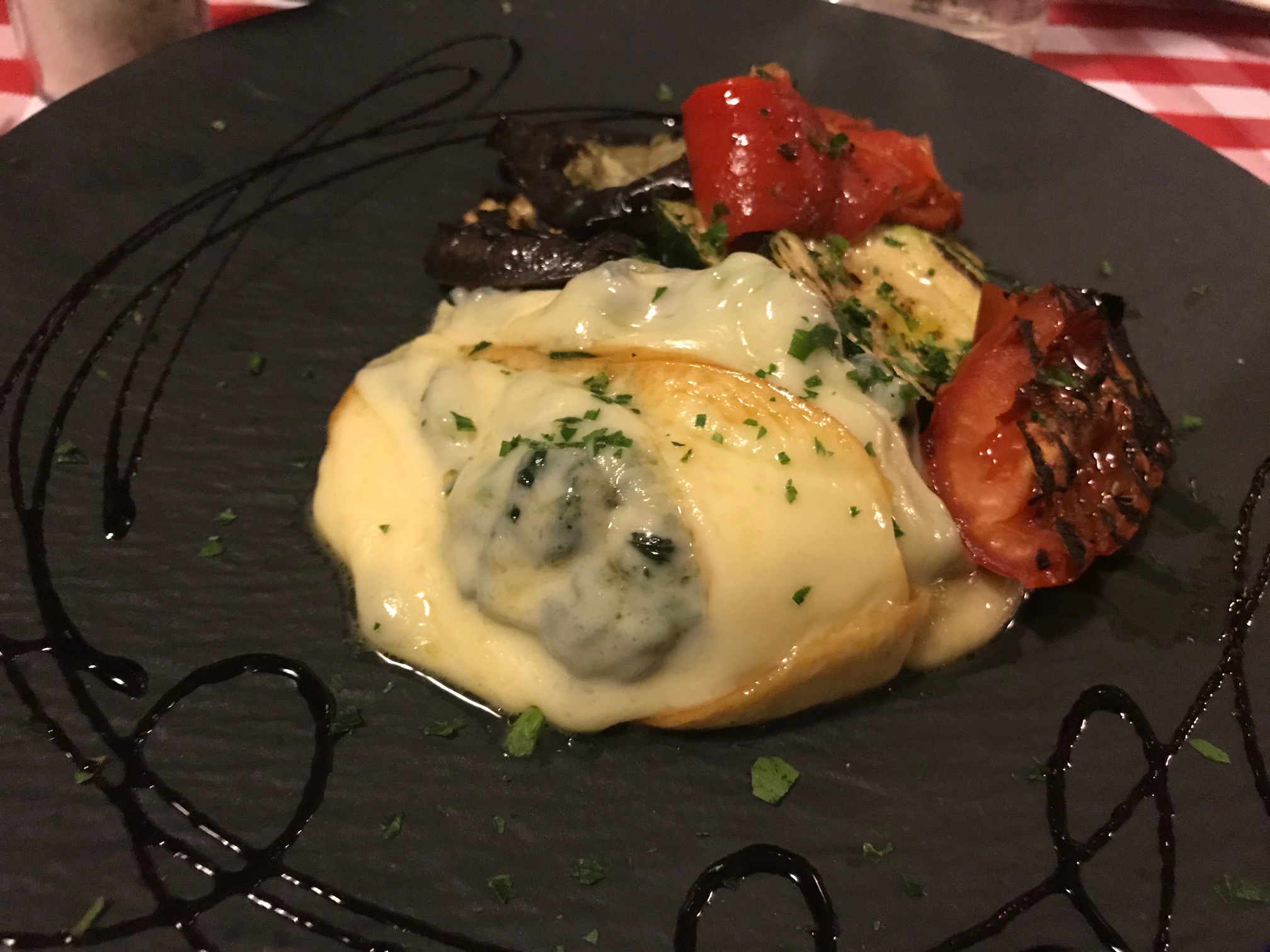 My favorite Verona experience was our food and wine walking tour. Irena, our lovely guide, first took us to a coffee shop where we learned about Italian coffee culture.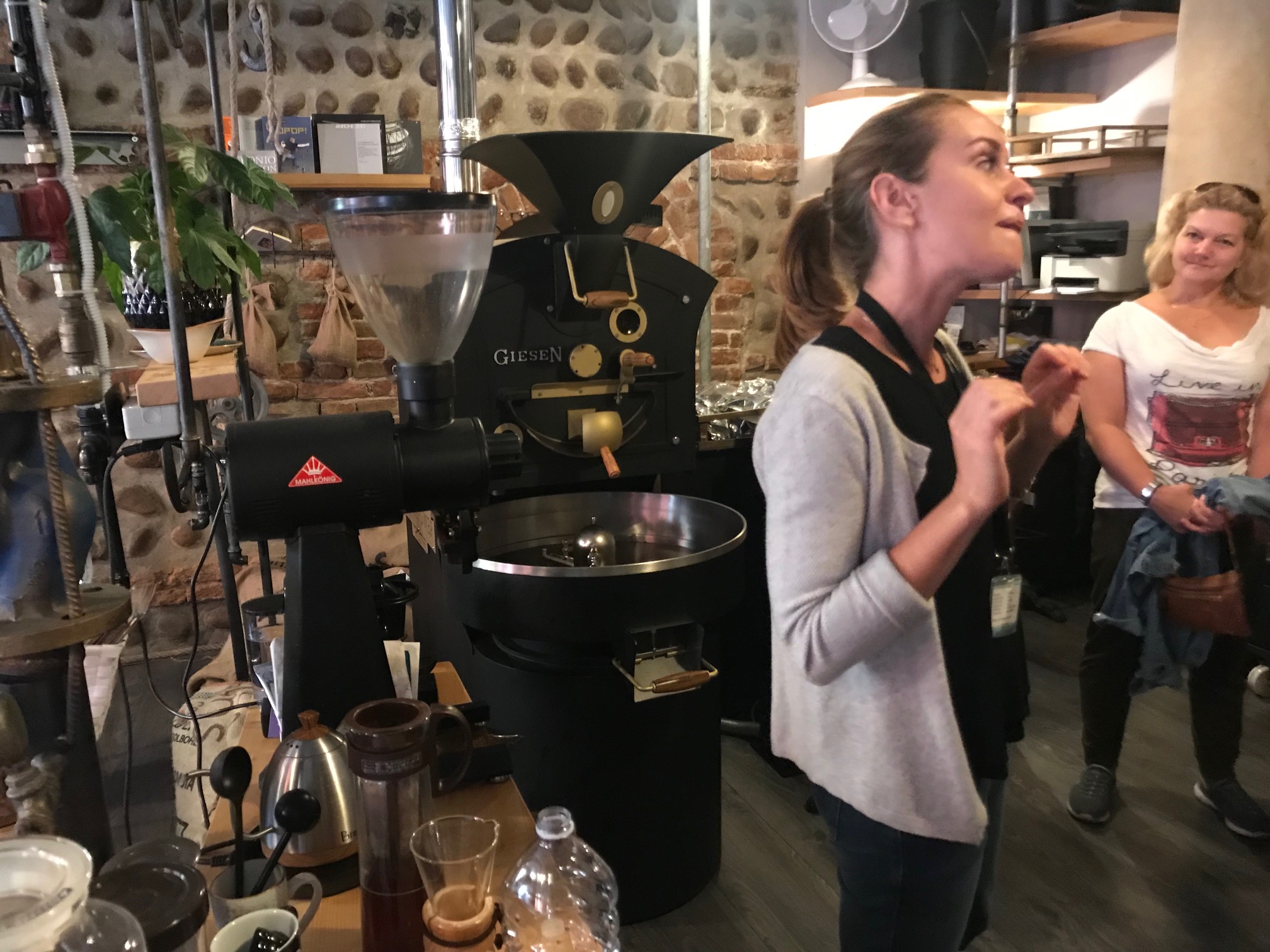 Going for a coffee is an important part of Italians' social life. We learned that Italians only drink cappuccino until 11:30 and not with food, a moka pot is often used to make coffee that is not as strong as espresso and in the evenings they like to put grappa (an Italian brandy) in their coffee. After learning how Italians make and enjoy coffee, we enjoyed a coffee together.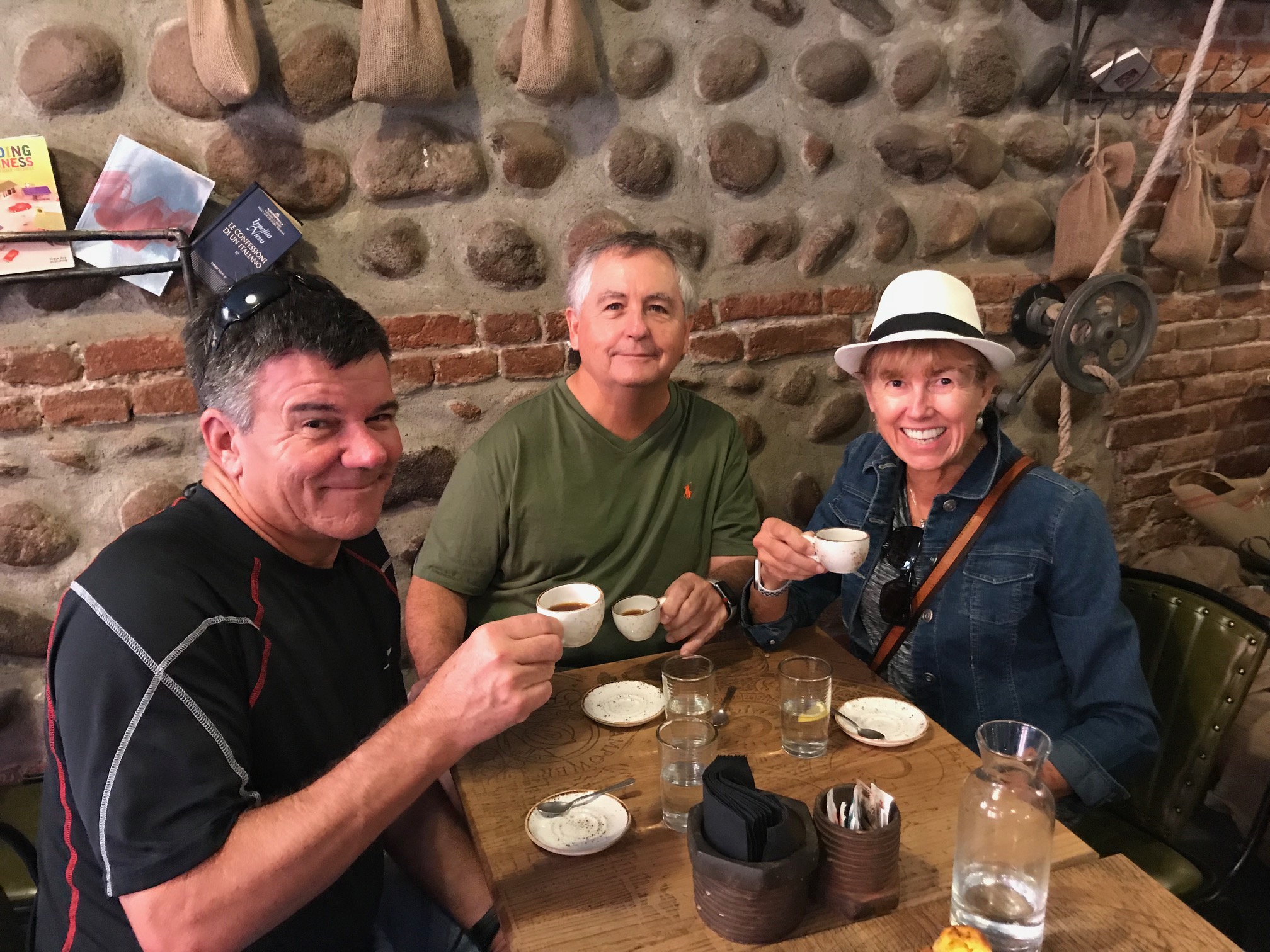 At the pasta shop, a young man amazed us with his pasta-making skills as he quickly made perfect tortollini. Because fresh pasta cooks so quickly, we were eating his pasta about five minutes after he made it.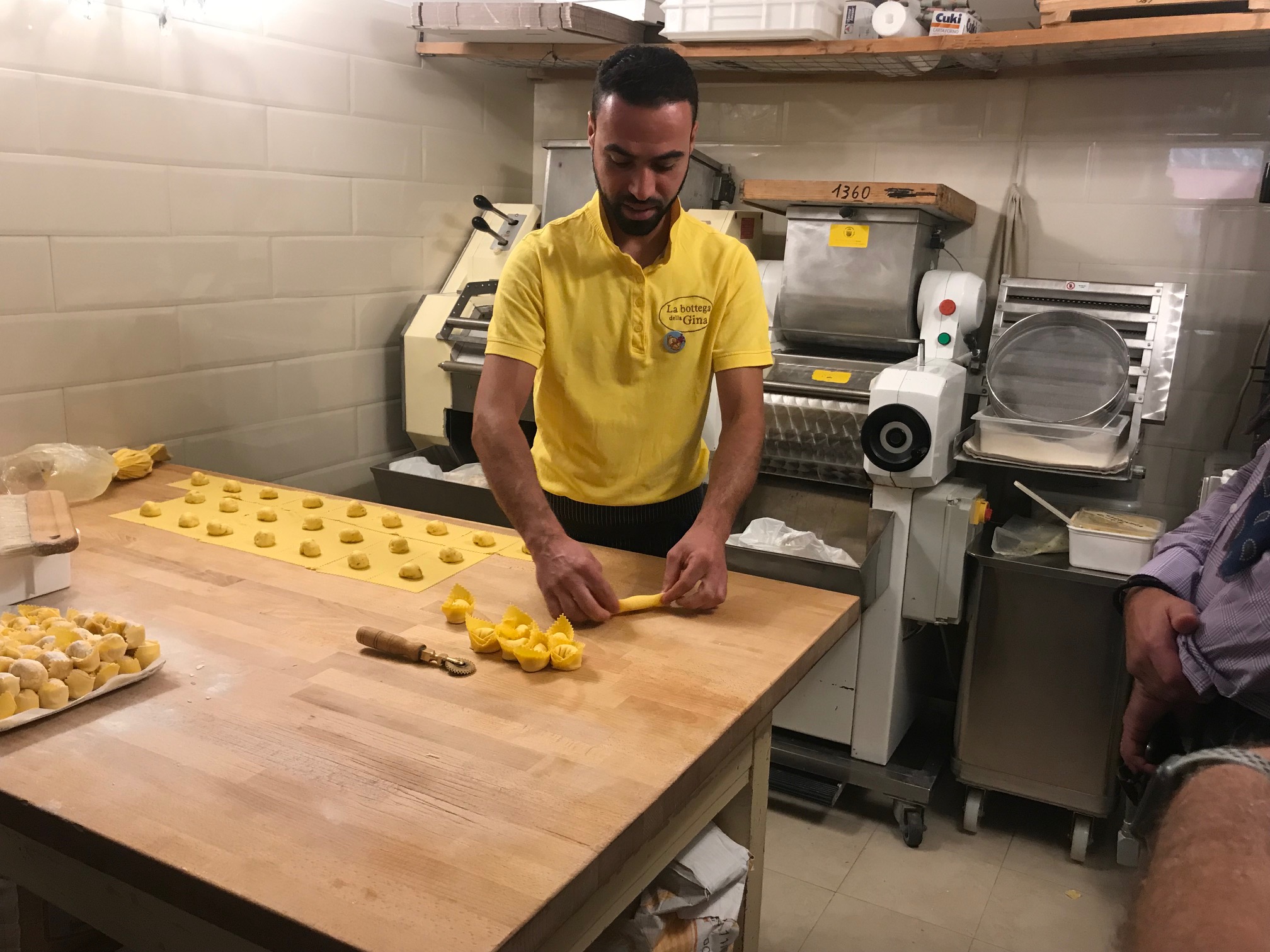 After eating the warm, buttery tortelloni, I really needed our little walk to get to the next stop, a small cheese and meat shop. We tasted three cheeses and two meats that were made in the Verona area. One of the cheeses is very similar to Parmesan but is made in such small quantities it is only sold in the area.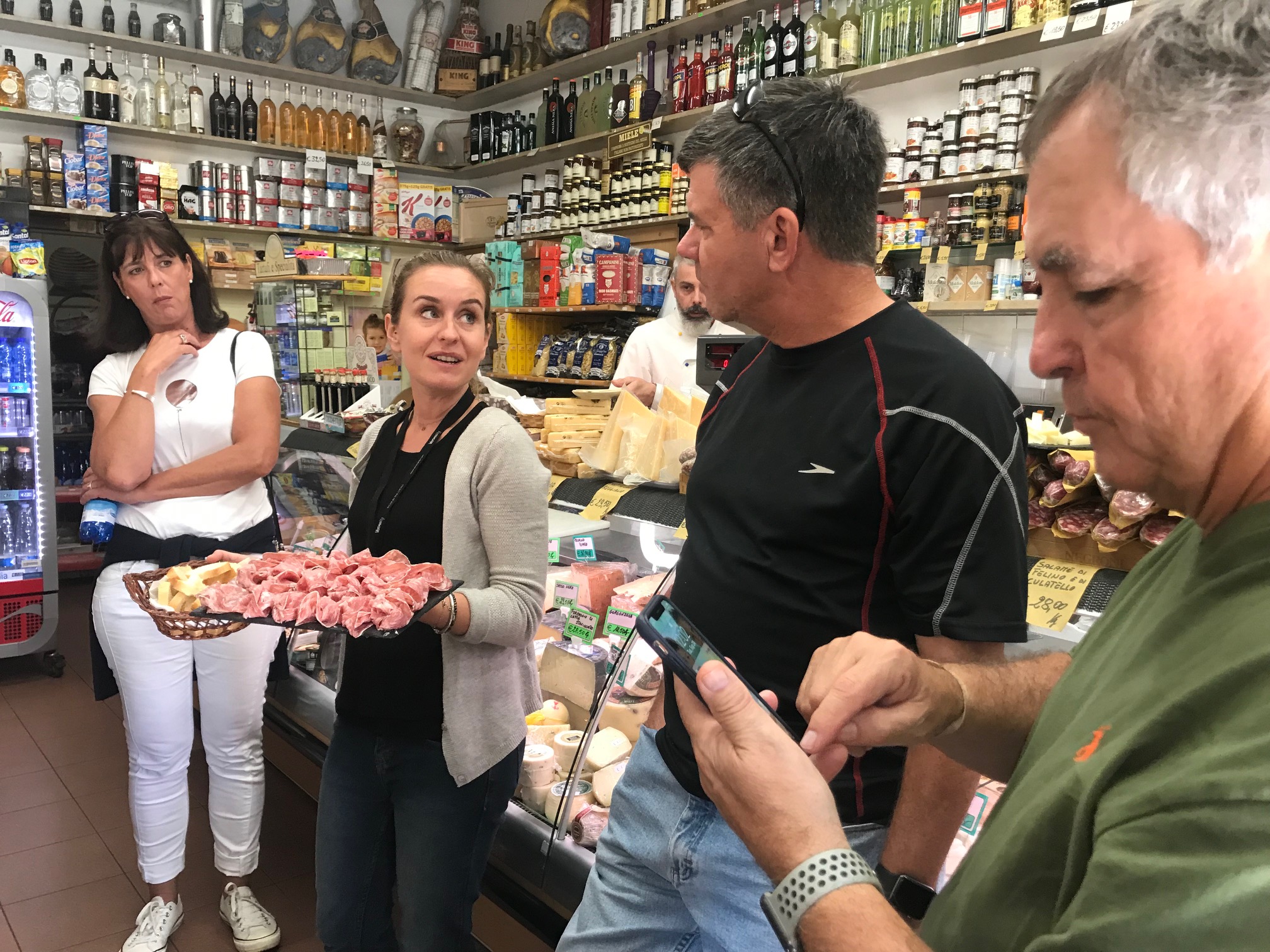 After walking not nearly far enough to walk off the pasta, meat and cheese, we stopped at a small wine shop. Diane, the sommelier at the wine shop, and Irena are good friends, and it was fun to hear them share their views of Italian wine and wine drinking.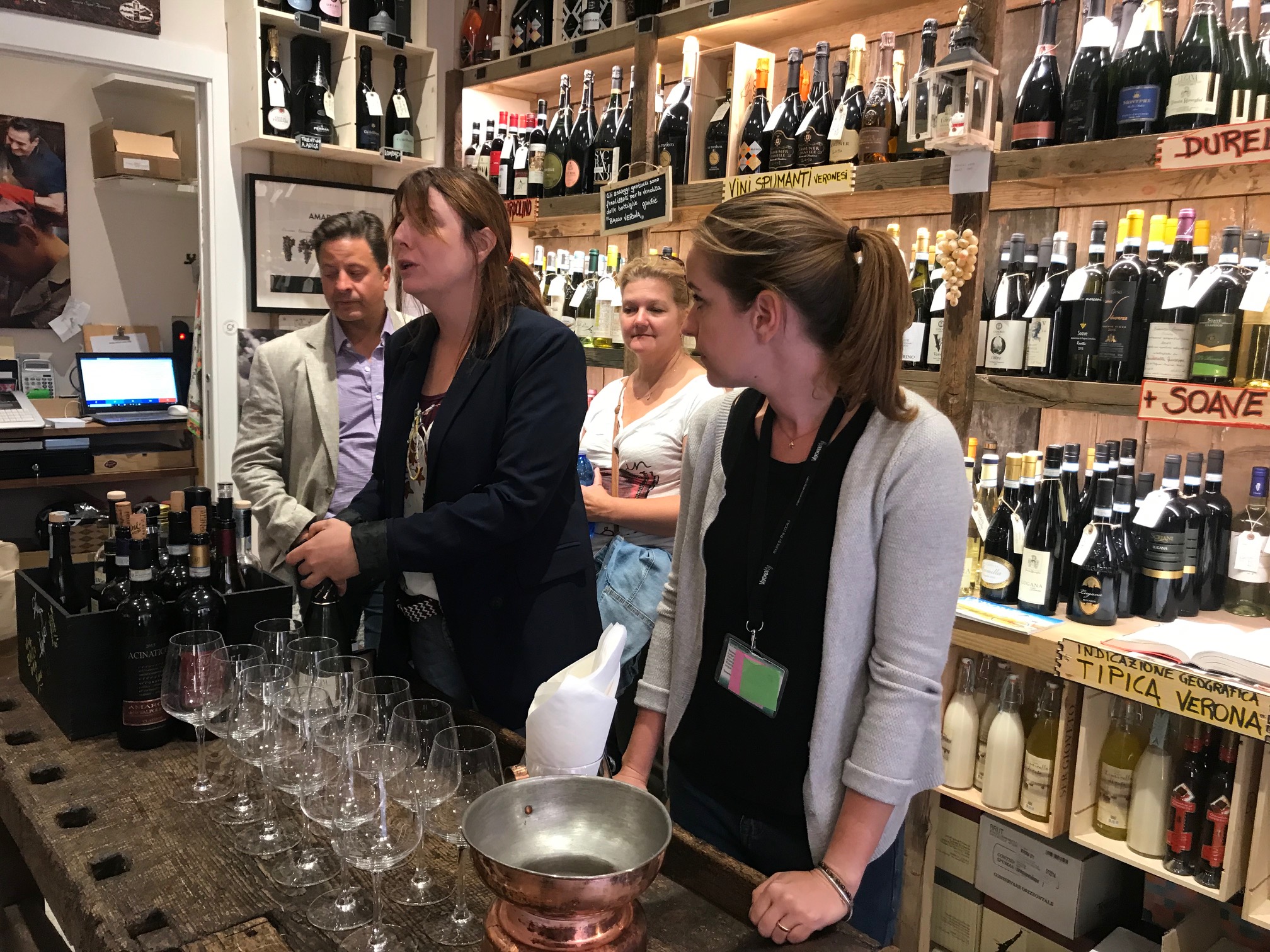 Our final stop was my favorite, the Vittoria Gelato Cafe. I eat gelato every night when I am in Italy, so it was fun to visit a place where they made 100% organic gelato right in their shop.
Our time in Verona went by too quickly. We said good-bye to our friend Scott and packed up to leave for Slovenia.