I was sad to say good-bye to beautiful Aix-en-Provence but excited for our next stop, Alba, located in the Piedmont area of Italy.  Alba is most famous for its Barolo and Nebbiolo wines and white truffles. The drive through the Alps was stunning, taking us into the clouds and by Turino, Italy, site of the 2006 Winter Olympics. Even though we had been driving through beautiful countryside all day, the beautiful hillside vineyards surrounding Luna di Langa, our Alba home for the next two days immediately captivated us.
B&B host Gianfranco, his son Alberto and adorable dog Layla were waiting for us as we drove into Luna di Langa.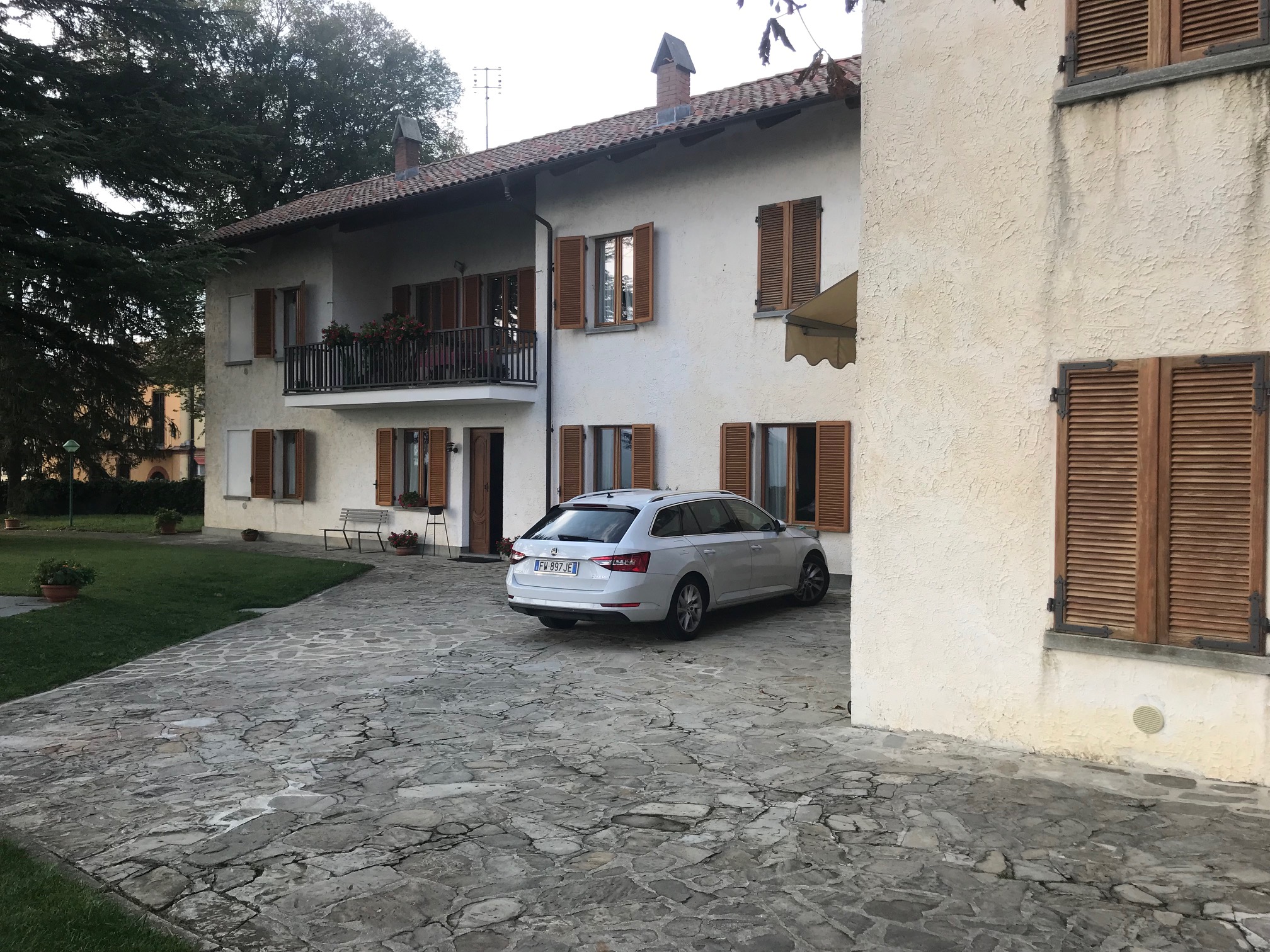 We were excited to walk through the beautiful vineyards.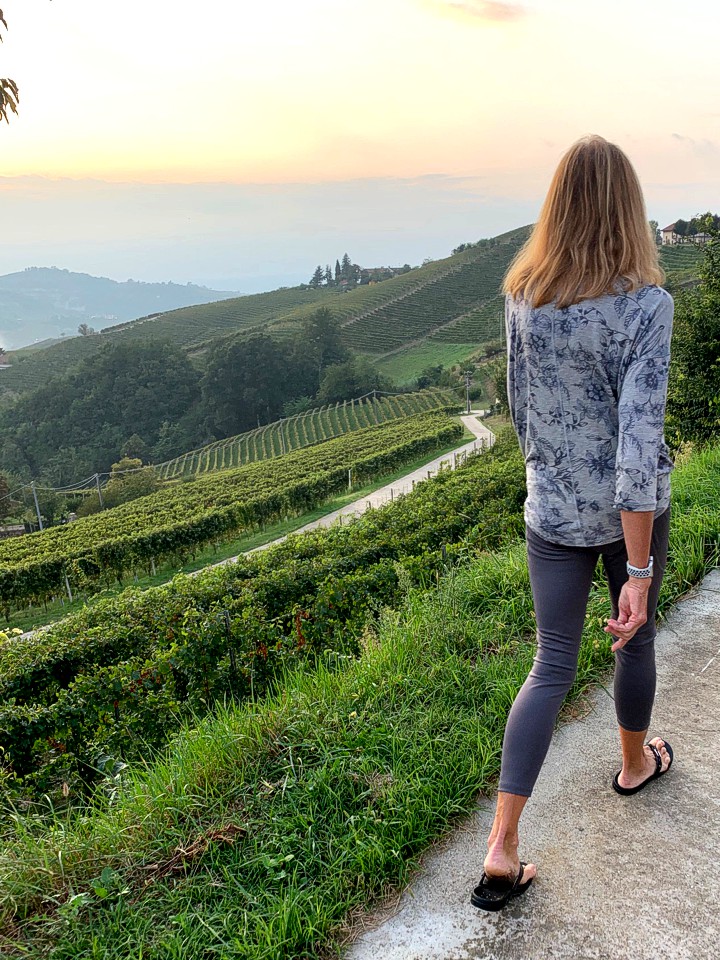 All of the grapes in the region are picked by hand. Harvesters picked the white grapes last week and begin picking the red grapes this week. Beautiful,  lush bunches of grapes hung low on the vines.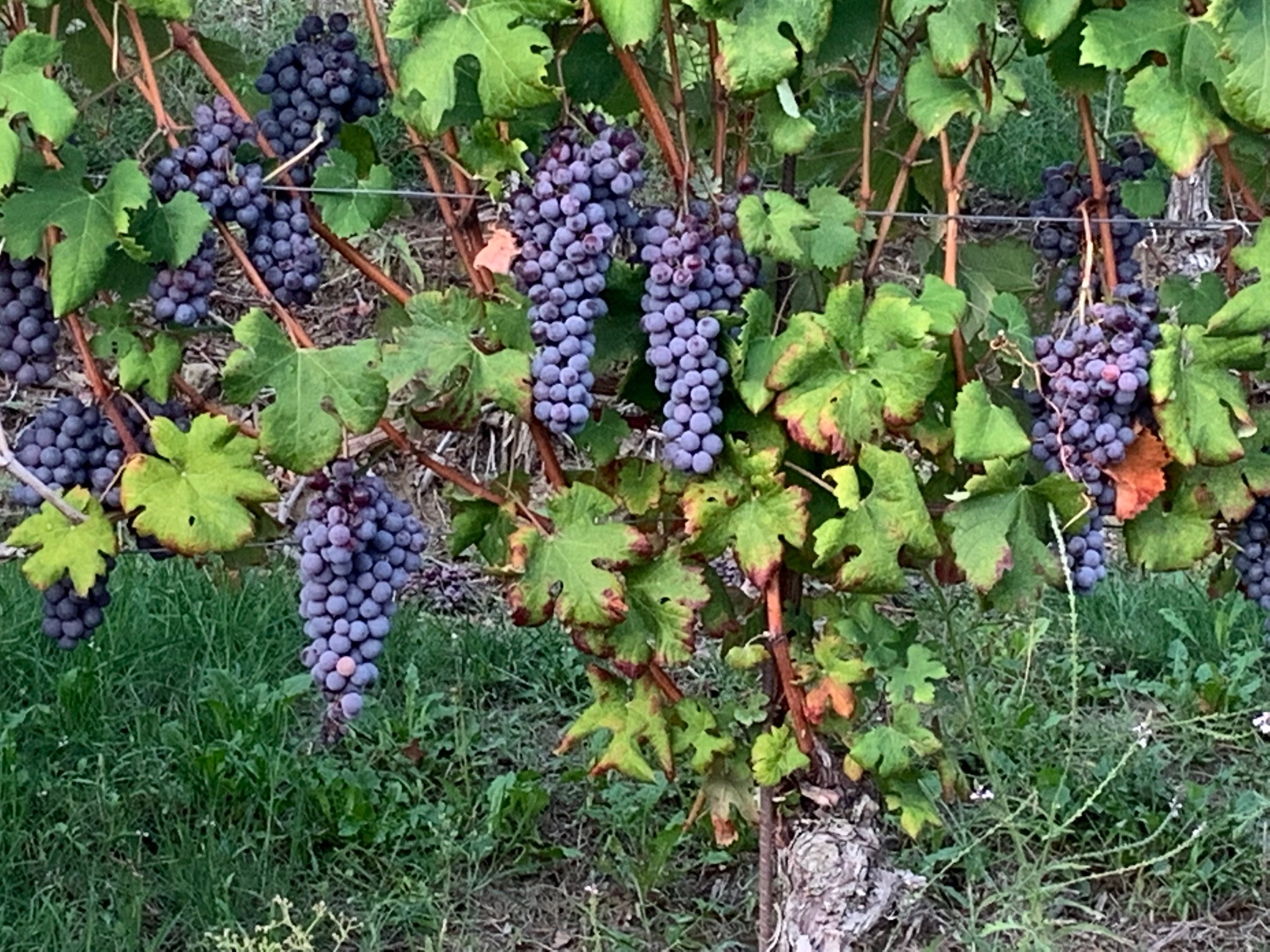 Gianfranco, who is also a wine expert and gourmet cook, prepared traditional dishes of the Alba region for our dinner. I am not sure what we enjoyed more-his wonderful meal or entertaining company. He is a fantastic cook and even shared one of his recipes with me. Now I just need to find someone to translate it from Italian to English.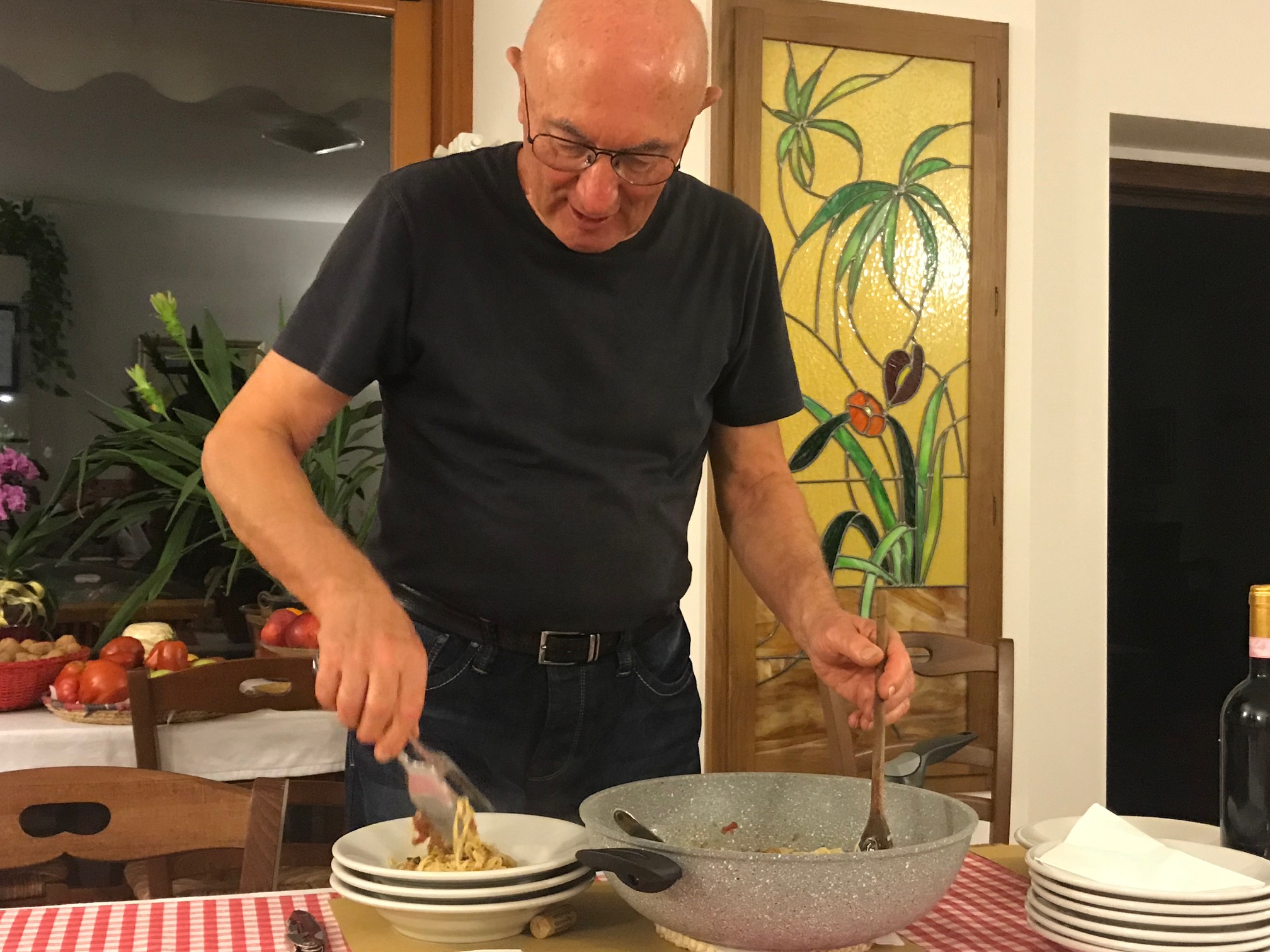 Dessert was a moist cake that was his mother's recipe accompanied by apricots that he had preserved himself in sugar and alcohol and Moscato wine.