The bright Montepulciano sky the morning we left made it hard to leave this beautiful and friendly city. As we pulled our roller-bags down the narrow roads to our car, Stephano, our gelato guy, stopped his car in the middle of the road to tell us good-bye and wish us well. Alberto, from the enoteca, gave me great food recommendations for Sicily, our next destination. He went to the shop next door to ask someone how to say "white cream" in English. According to Alberto, white cream poured over granita, a Sicilian specialty that is similar to ice cream, is the best way to eat it.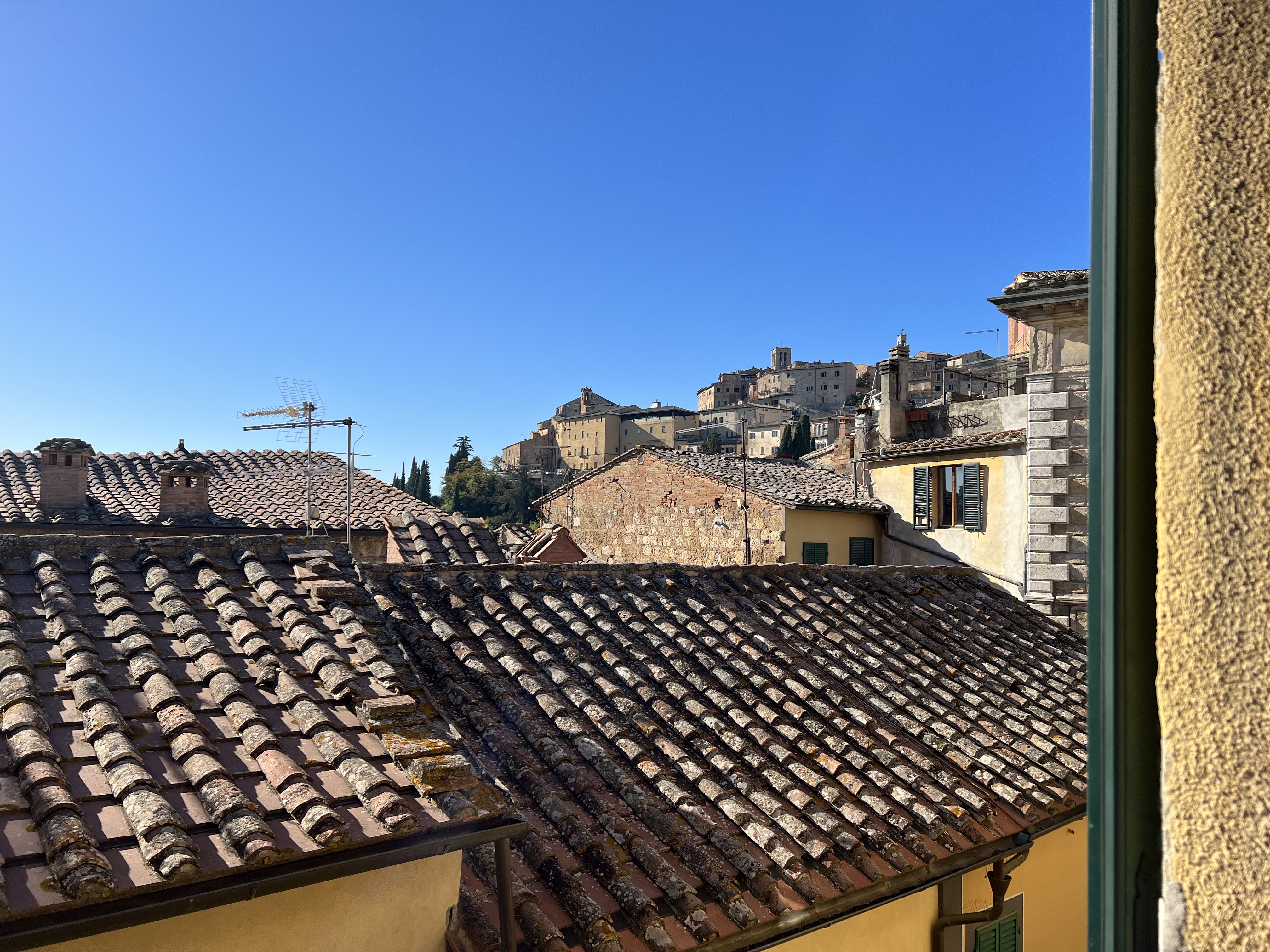 Orvieto
On the way to the Rome airport to catch our flight to Sicily, we stopped for lunch in the Umbrian hilltop city of Orvieto. Parking was crazy, like trying to park at Siesta Key Beach in March. Just when I thought we would not be stopping in Orvieto because we could not find a place to park, a space opened in the lot by the Duomo. It was a great spot at the top of the hill, in the heart of the city.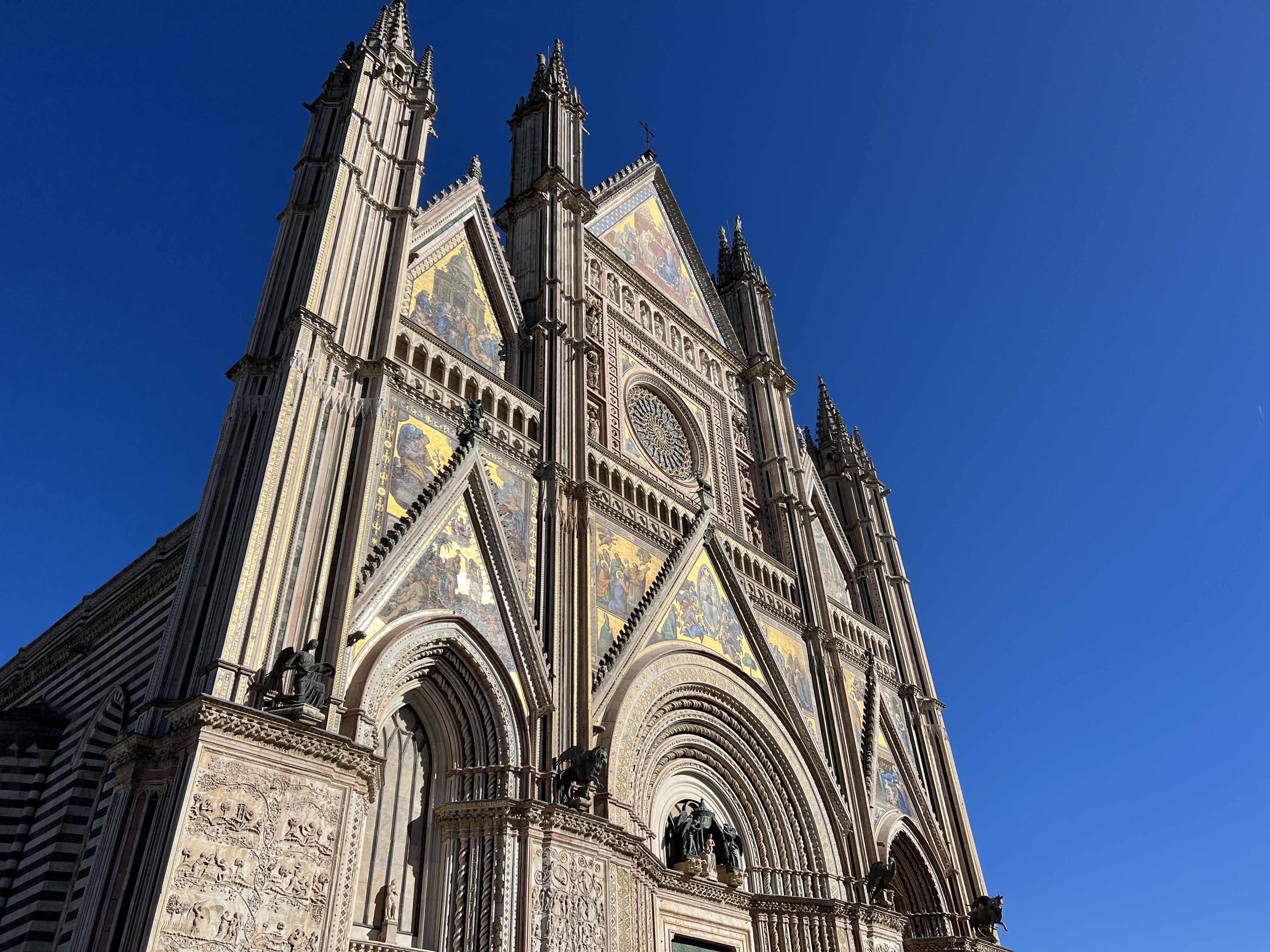 After lunch, we made a little detour on the way back to our car to admire the beautiful views.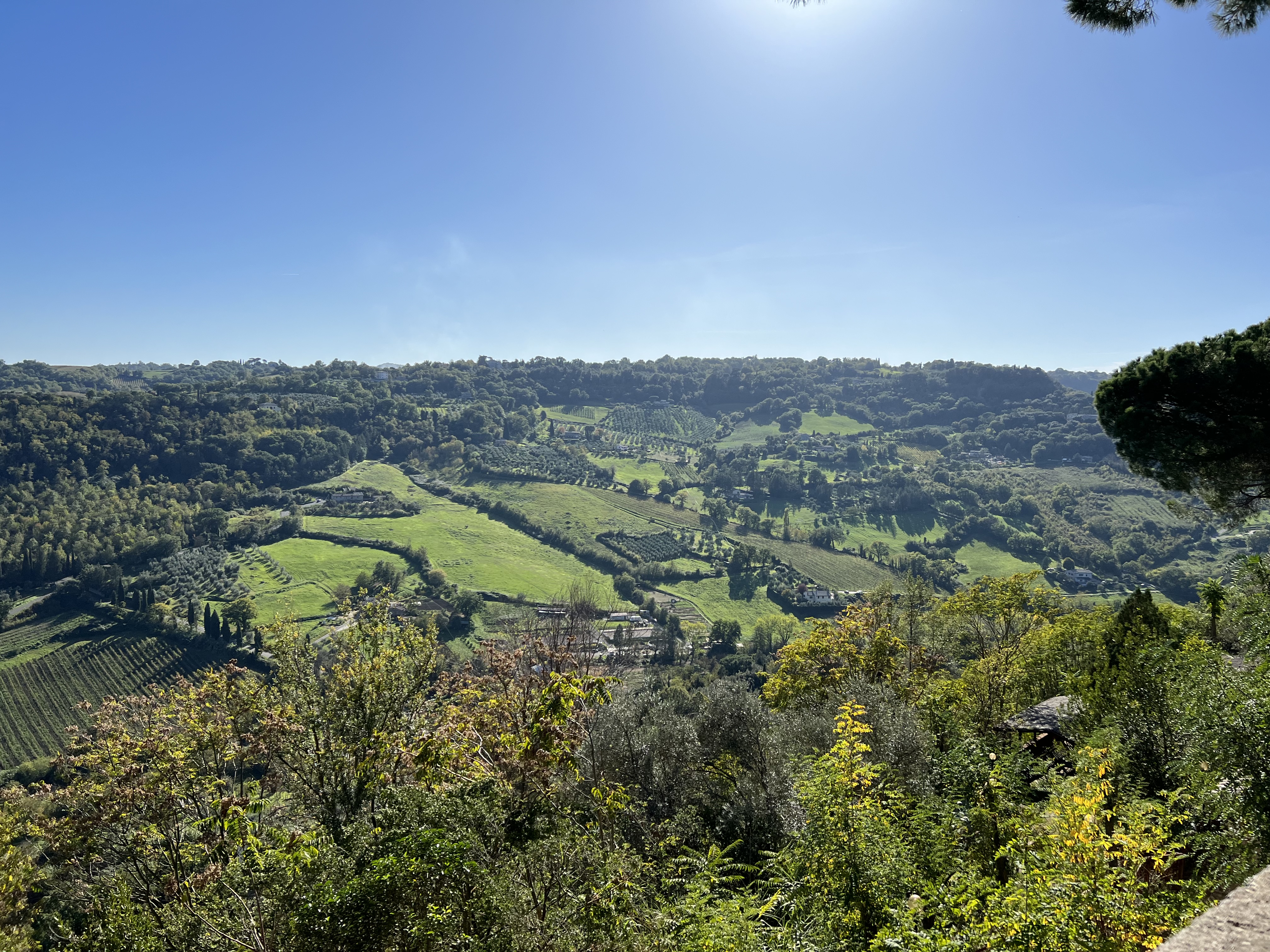 It was almost midnight when we arrived in Catania, our stop-over before traveling to Taormina. We couldn't find the hotel shuttle and almost got on a tour bus. Lucky for us, the driver of the only bus in the lot agreed to drop us off at our hotel. Looking out the hotel window the next morning, I got my first view of Mt. Etna-a great way to start our week in Sicily.