Lesson learned-don't close all the wooden shutters when you are adjusting to a major time zone change.  We were surprised to learn it was 9:30 when awoke this morning because it was so dark in our apartment.  So with a very good night's sleep, we were ready for our first full day in Florence.  My first cappuccino of the trip and a luscious pastry were a great way to start the day.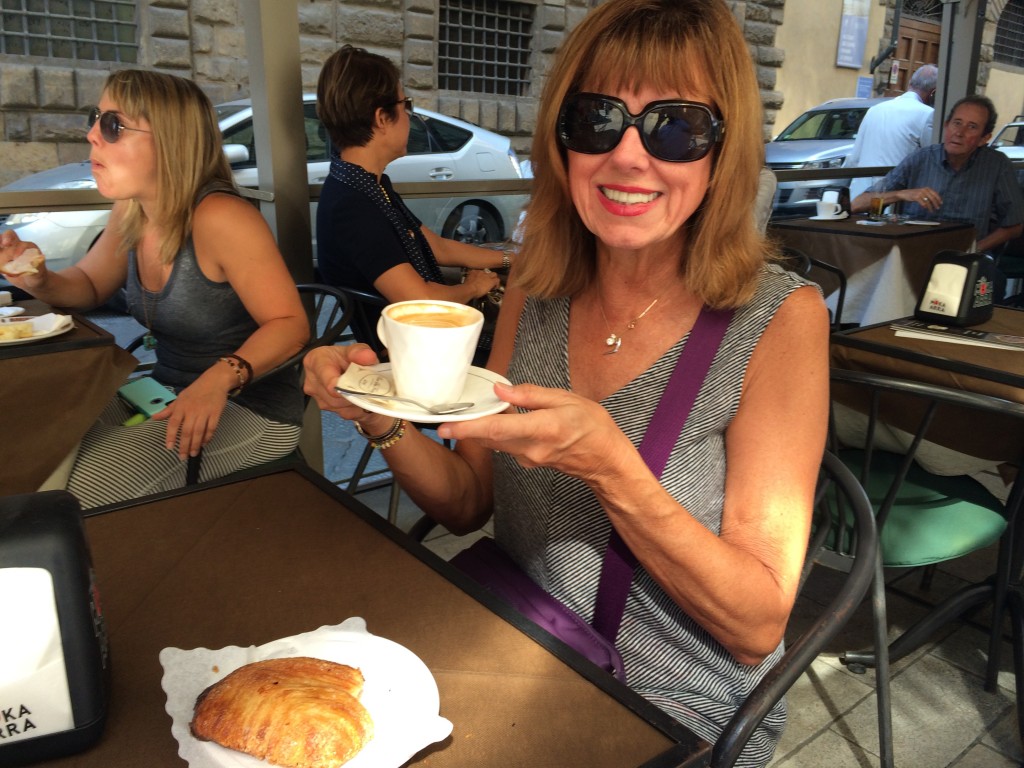 In the early afternoon, we walked to the train station to meet our good friend Scott who was coming  to enjoy Florence with us for the week.  After lunch and a little walking tour of the Santa Croce neighborhood, we all took a little rest.
First stop for the evening-a great bottle of wine from a small local winery and some tapas.  Often the bars in Florence offer free tapas for those who purchase drinks.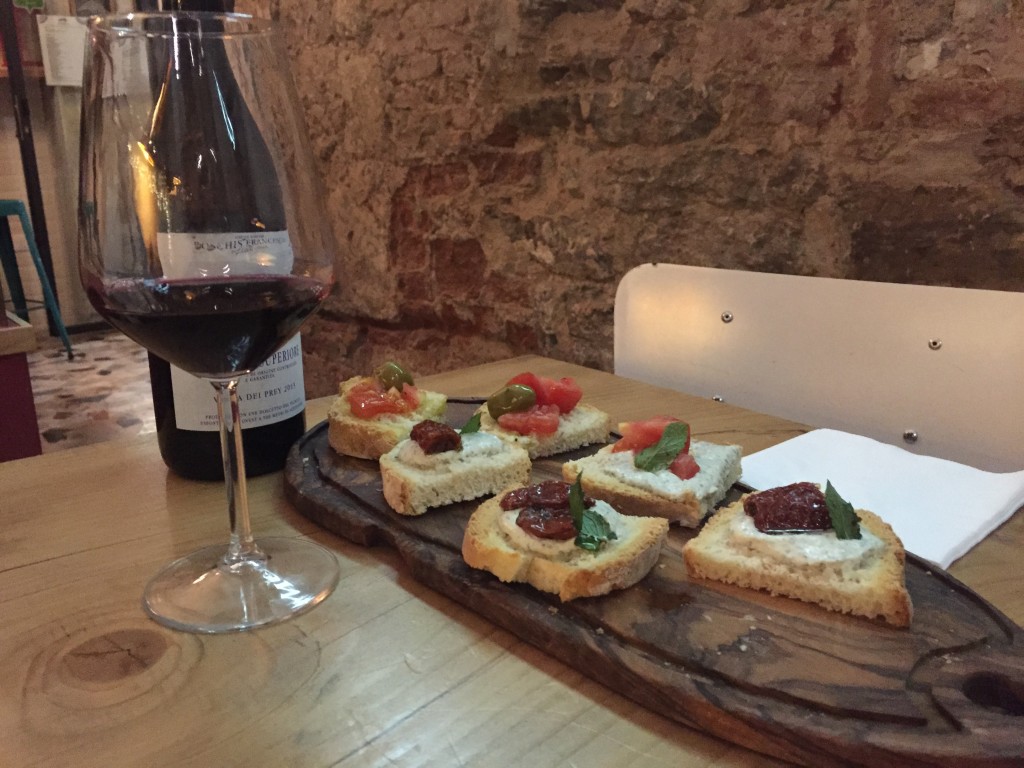 From there we went to a church to listen to love arias from well-known operas.  The pianist, soprano and baritone were amazing.
On our way to dinner after the opera, we ran into our landlady and her two sons in one of the piazzas.  it was quite a surprise to have someone call out to me.  We had a wonderful dinner and enjoyed a great conversation with our waiter who was a classical pianist and expert on the Italian language.