After a few stressful moments wondering if we would make our tight connection in Paris, we arrived in Florence this morning-on time and with all our luggage.  Our charming landlady, Maria, met us at our apartment and helped us get settled.  The entrance to our apartment, like many in Florence, would be easy to miss.  The beautiful landscapes and lovely gardens are all on the inside, hidden from public view.
After unpacking, we explored our neighborhood and found the local market.  The first day in a new country overwhelms me a bit as I try to navigate finding  my way around and communicating in a new language.  But it doesn't take long to start to feel at home.  The great translate and map apps on my phone were a great help.  By the time we ate lunch at a little cafe by out apartment, we were starting to feel settled in our new home for the month of September.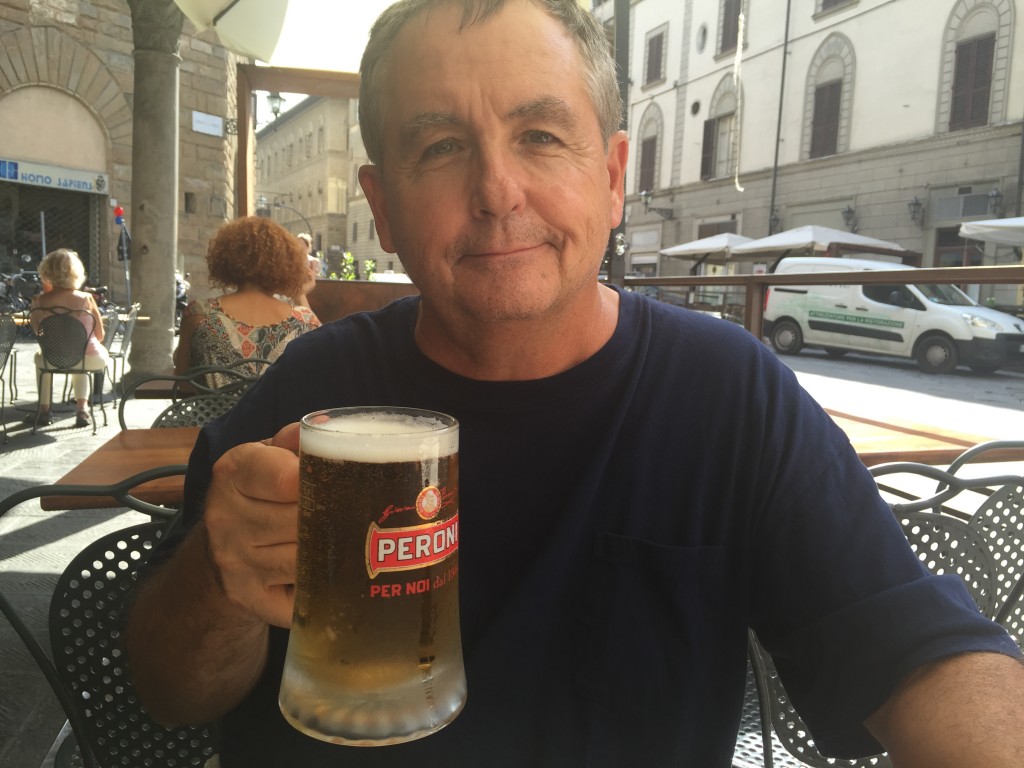 It was fun to walk some of our favorite streets from the last time we were here.  Although much looked just as I remembered it, we noticed a new trend in displaying gelato-as if they needed to make it look more delicious.  Now, it is often piled high in elaborate towers,
We ended our first day in Florence dining al fresco.  Our wonderful dinner included homemade buratta and olive oil from the restaurant owners' family groves.