The day is finally here-I am leaving for my dream trip to Africa.  Almost two years ago, my dear friend, Jeanne Asakura, said, "Sure, I'll go to Africa with you."  Since husband Paul's business requires him to have reliable internet access, I was thrilled to find an enthusiastic travel buddy who could go "off the grid" with me. Fourteen months ago we booked the last two places on our Overseas Adventure Travel safari and today we start our adventure. Packing for this trip was a bit of a challenge. OAT advised us to wear muted earth tones, not black or blue which attract tsetse flies, or white or bright colors which have traditionally been used to keep animals away. Not much in my closet is beige, khaki or olive.  I did a little thrift store shopping and now have an adequate safari wardrobe of earth-tone clothing.
We begin our adventure with a couple of days in Johannesburg to see the sights, visit Soweto and recover from our fifteen-hour flight. Then we connect with the fourteen other members of our  group and fly to Victoria Falls to meet our tour guide, Phanuel. From there we travel by small planes and motor vehicles to Zimbabwe, Zambia and Botswana. Our last stop will be a return to Victoria Falls to explore and then back to Johannesburg to fly home.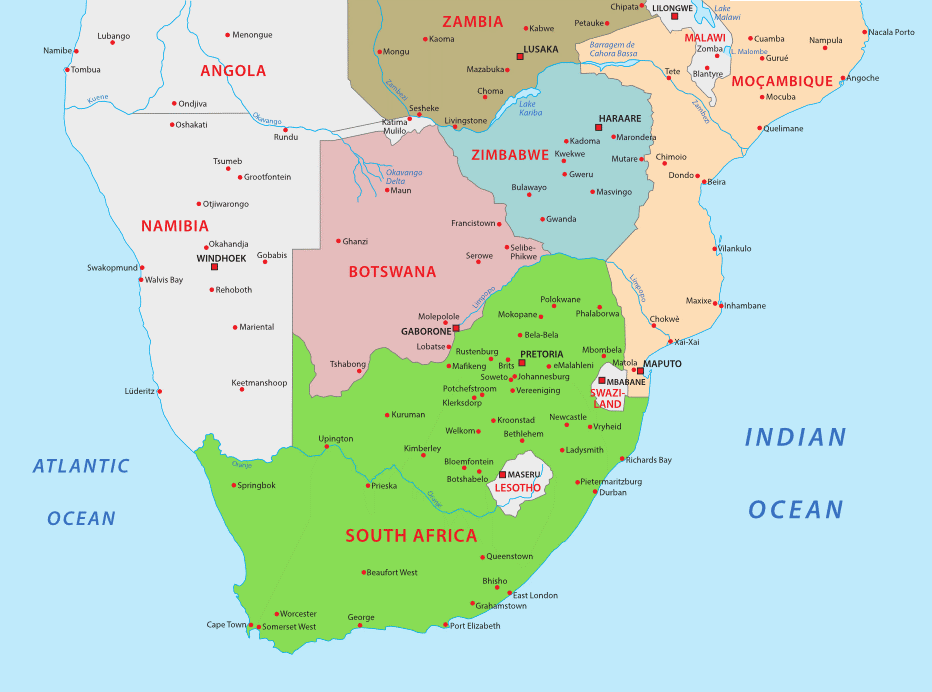 Most of our accommodations will be tented camps in national parks. I loved canoeing and camping in the Boundary Waters wilderness in northern Minnesota, so I know I will be just fine with my lodgings.  The tents are pretty luxurious with en-suite bathrooms and electricity and I have heard that the food is excellent. Some of the camps are solar powered and the amount of available light and power each day will be affected by how sunny the day was.
Internet availability will be scarce in the camps, maybe non-existent.  I plan to write each day, but I will only be able to post when I am somewhere with WIFI.
So much about this trip excites me-viewing the animals in their natural habitat, being in a place that is so different from what I know and meeting people from different cultures. Because I traveled with OAT to Peru and Ecuador, I know there will be wonderful opportunities to interact with local people and learn more about how they live.
Let the adventure begin!