We started our Montmarte walk at Paris' highest point in front of Sacre-Coeur Basilica.  Compared to most of the beautiful architecture in Paris, Sacre-Coeur, completed in 1919, is relatively new.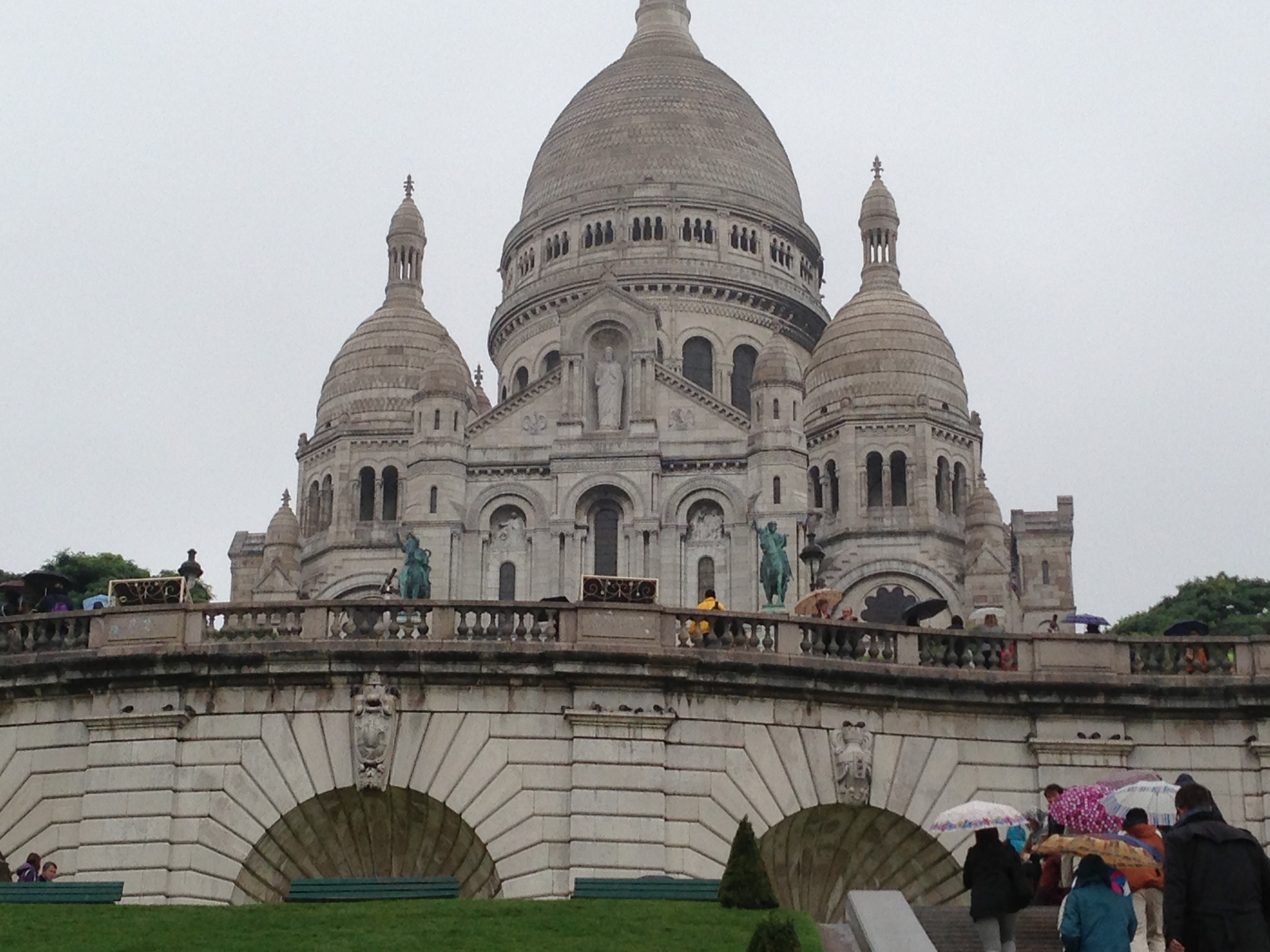 We then walked a few blocks to Place du Tertre, the town square of Montmarte since medieval times.  Great artists such as Picasso, Renoir and Van Gogh lived and worked in Montmarte, and Place du Tertre is a small square filled with working artists.  Twenty years ago one of the artists sketched Samantha's portrait.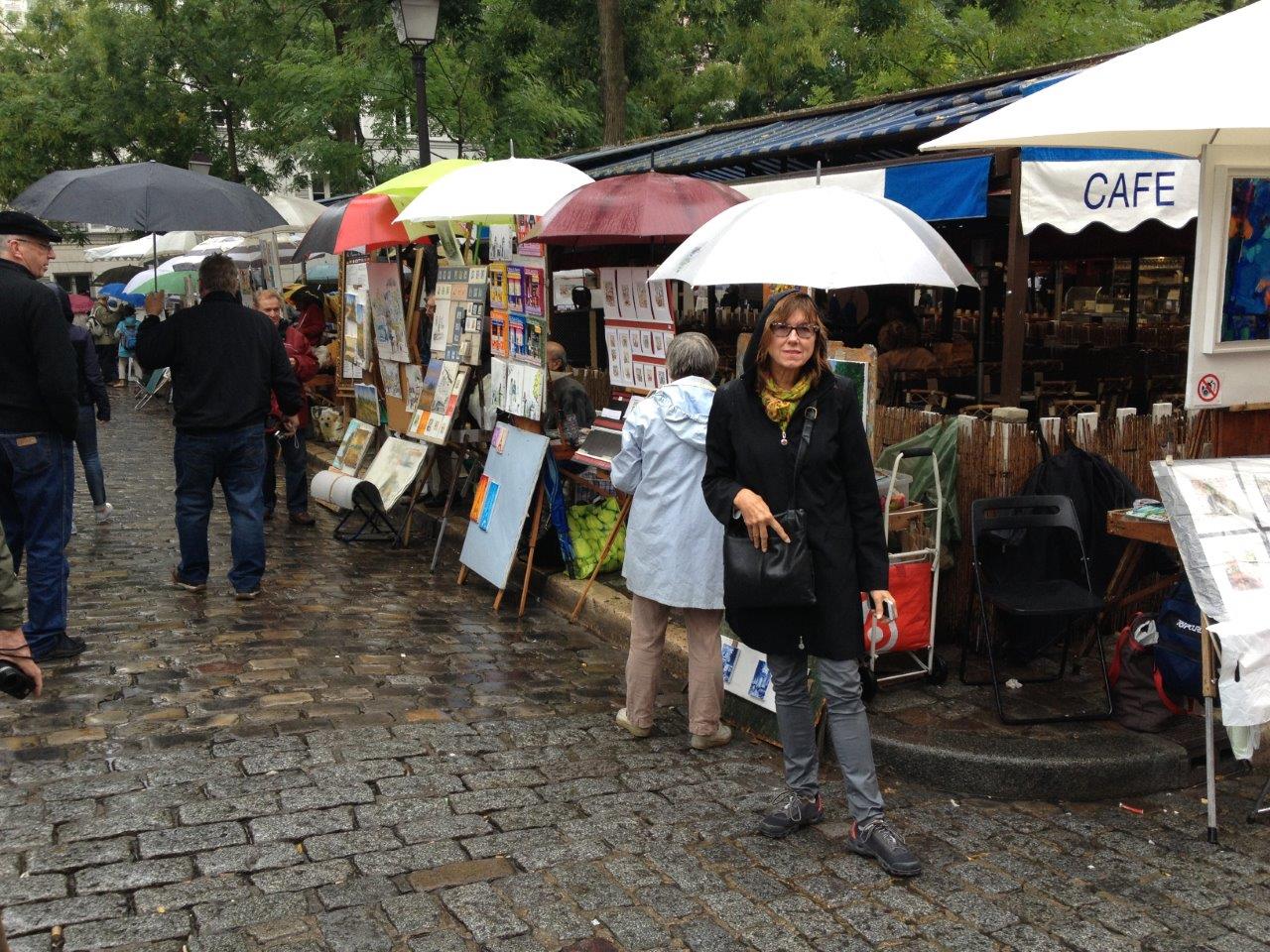 We saw Le Bateau Lavoir where poor, unknown Pablo Picasso lived and painted Les Demoiselles d'Avignon, invented cubism, and became famous.  I think these students next to Paul were on a field trip; they all rushed over, checked off something on a piece of paper and left.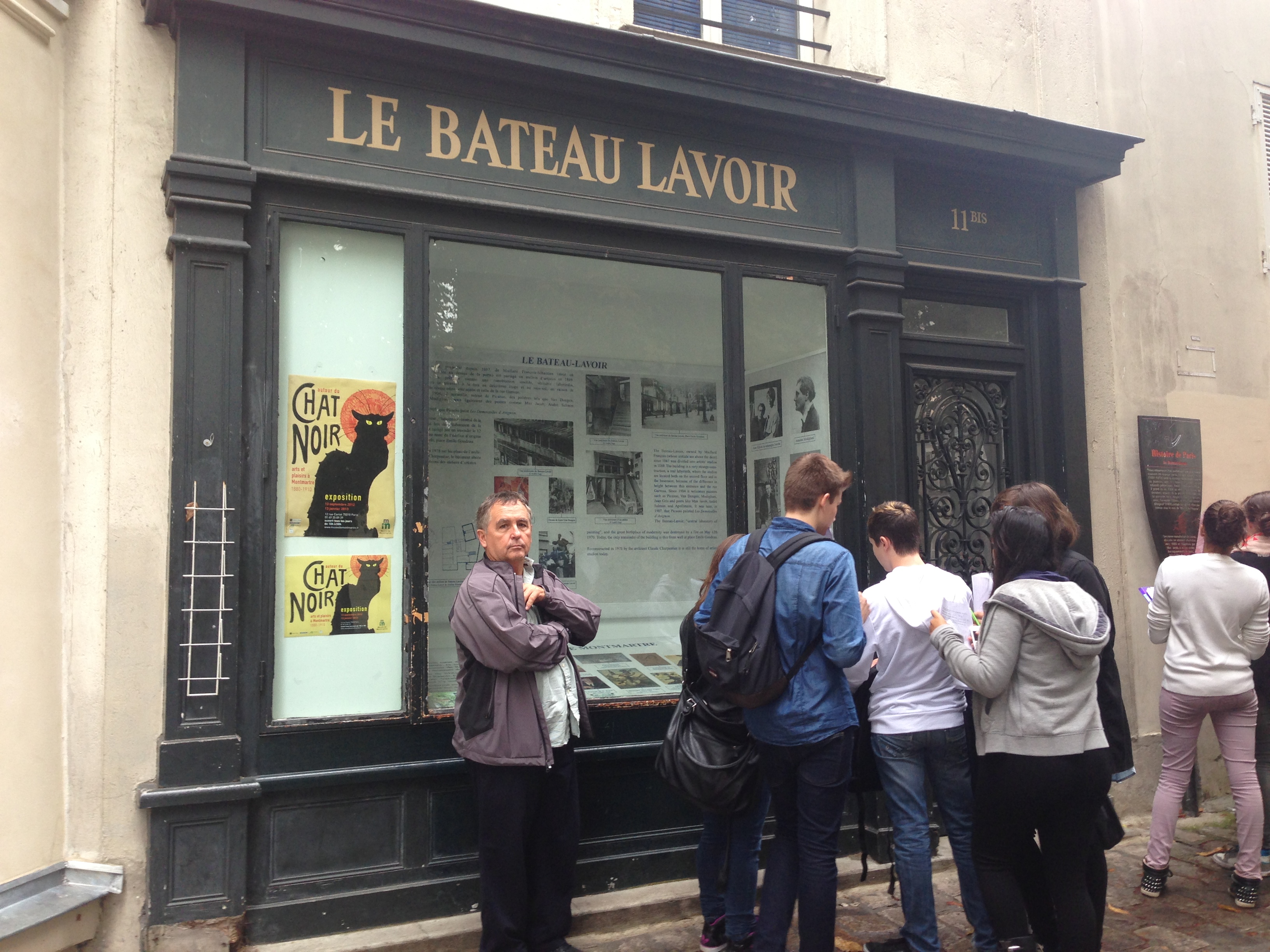 After seeing where Renoir painted Bal du Moulin de la Galette a few blocks away, we saw the former homes of painters Toulouse-Lautrec and Van Gogh.  Then we ambled past Cafe des Deux Moulins, made famous in Amelie, and moved on to the Moulin Rouge where the cancan was created.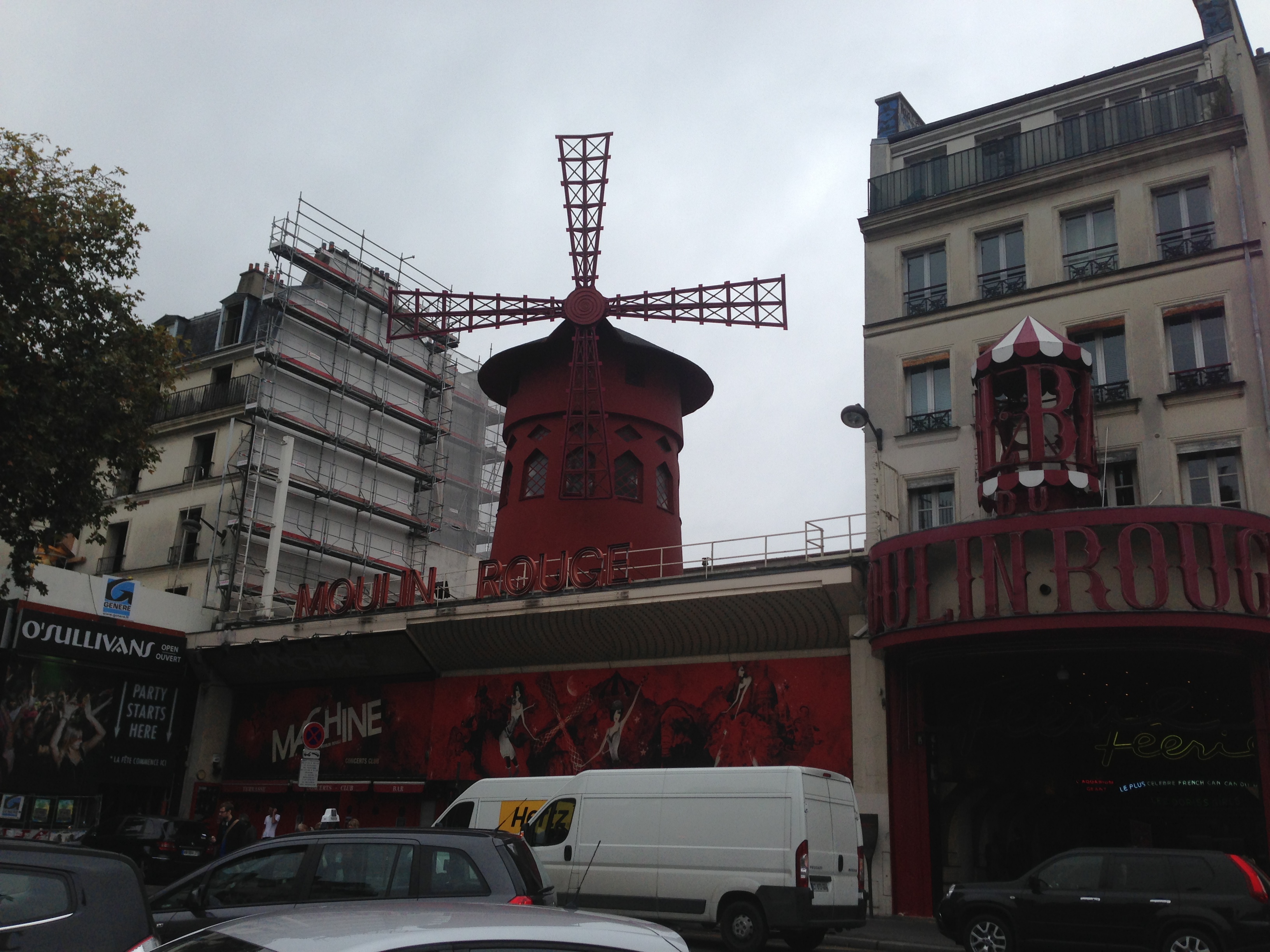 We finished our walking tour on a section of Boulevard de Clichy know as Pig Alley because it has so many sex shops, peep shows, etc.  It wasn't as seedy as expected, but it definitely wasn't a lovely part of Paris.
Even though it drizzled most of the day and I somehow managed to leave my umbrella inside Sacre-Coeur, it was another great day in this beautiful city.