After learning "just-in-time" how to navigate toll booths in Italy, Monaco and France, we were thrilled to cross the border to Slovenia and see no toll booths. Lucky for us we mentioned this to a local who told us Slovenia has toll roads but no toll booths. Instead you must buy a sticker for your windshield-no sticker and you could get a large fine.  So, our first stop on the way to Lake Bled was the Petrol station to buy a sticker. The helpful young woman at the Petrol station not only sold us our sticker  but gave us great suggestions for other things to see when we went to Lake Bled.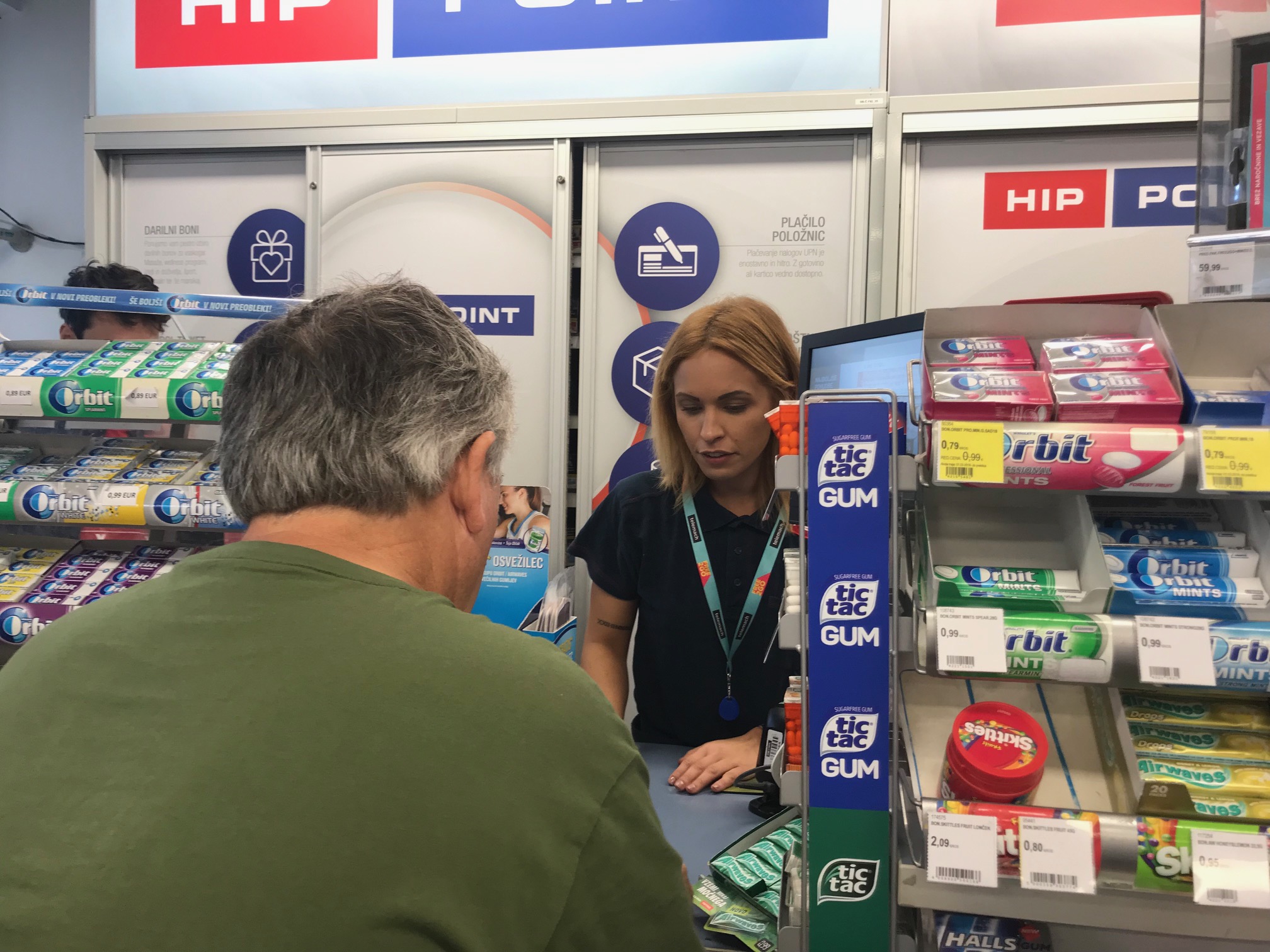 Lake Bled, a beautiful little lake in the Alps, was not on my radar until we started planning our trip to Ljubljana. Suddenly pictures of beautiful Lake Bled, and specifically Bled Island, seemed to be everywhere.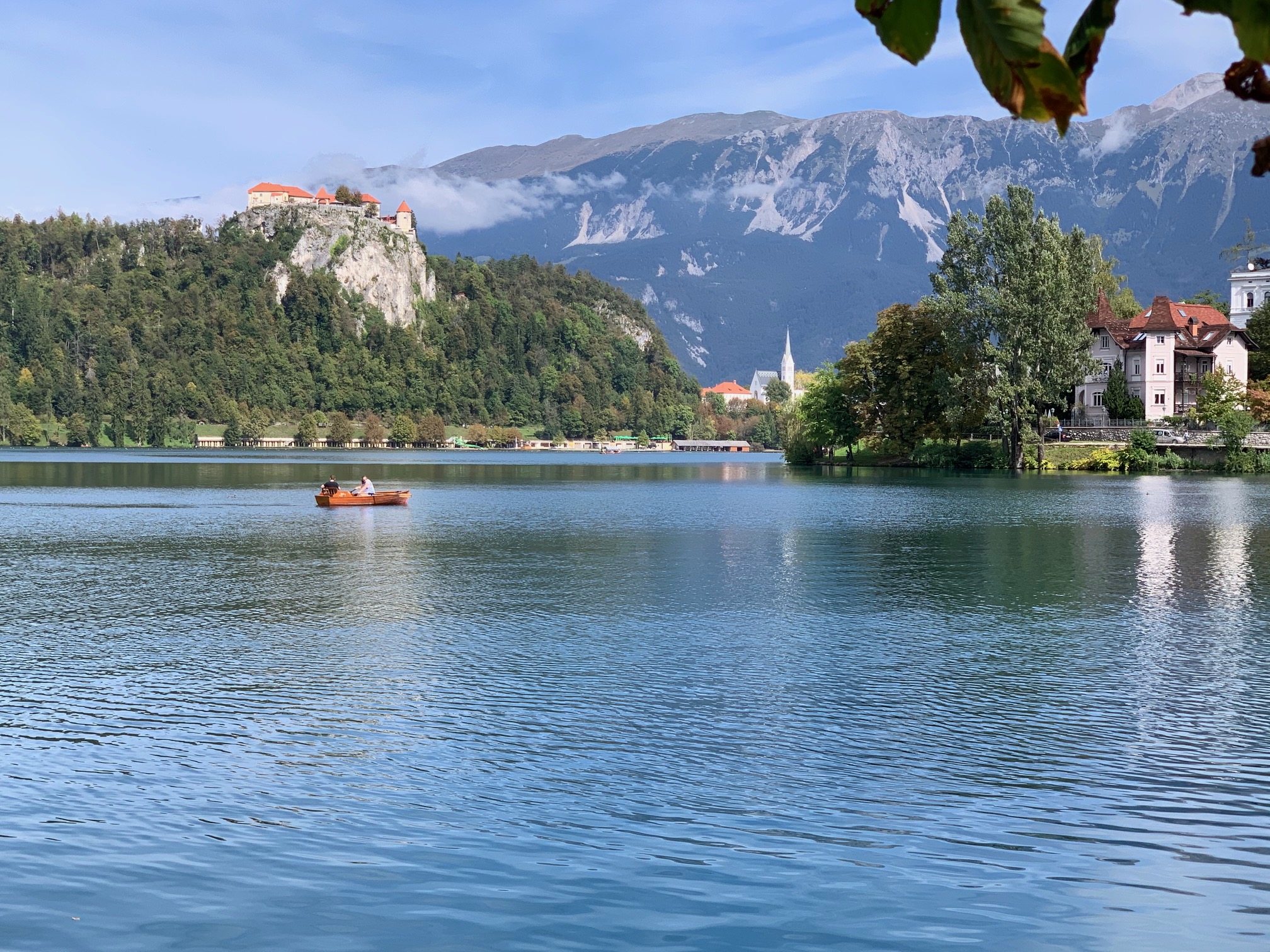 The little island with a church and other buildings is the most photographed part of the lake.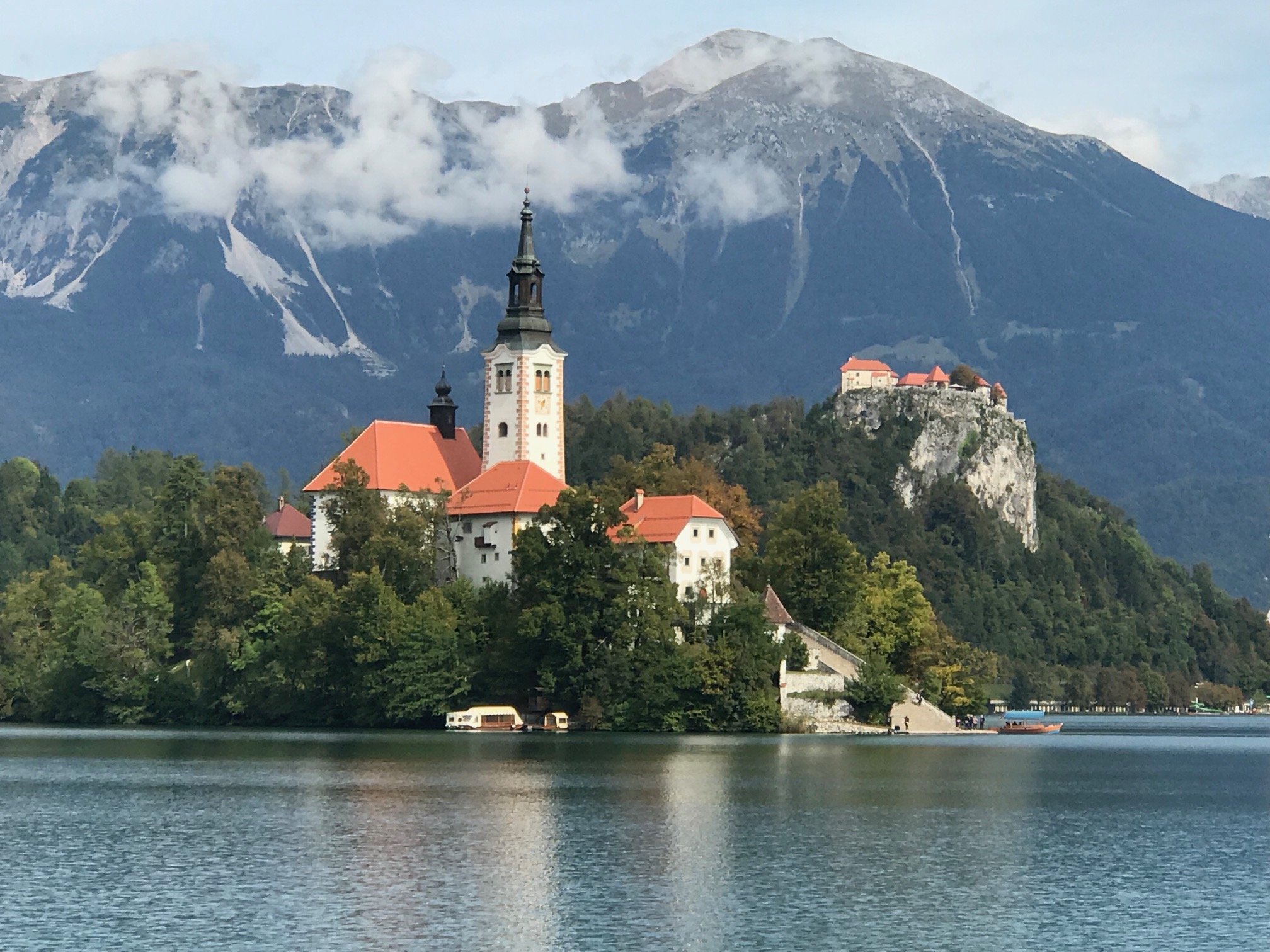 Visitors can row themselves to the island or hire an oarsman to row them in a wooden boat called a pletna. Many of the oarsmen are descendants of the original twenty-two families granted the right to ferry passengers to the island in 1740.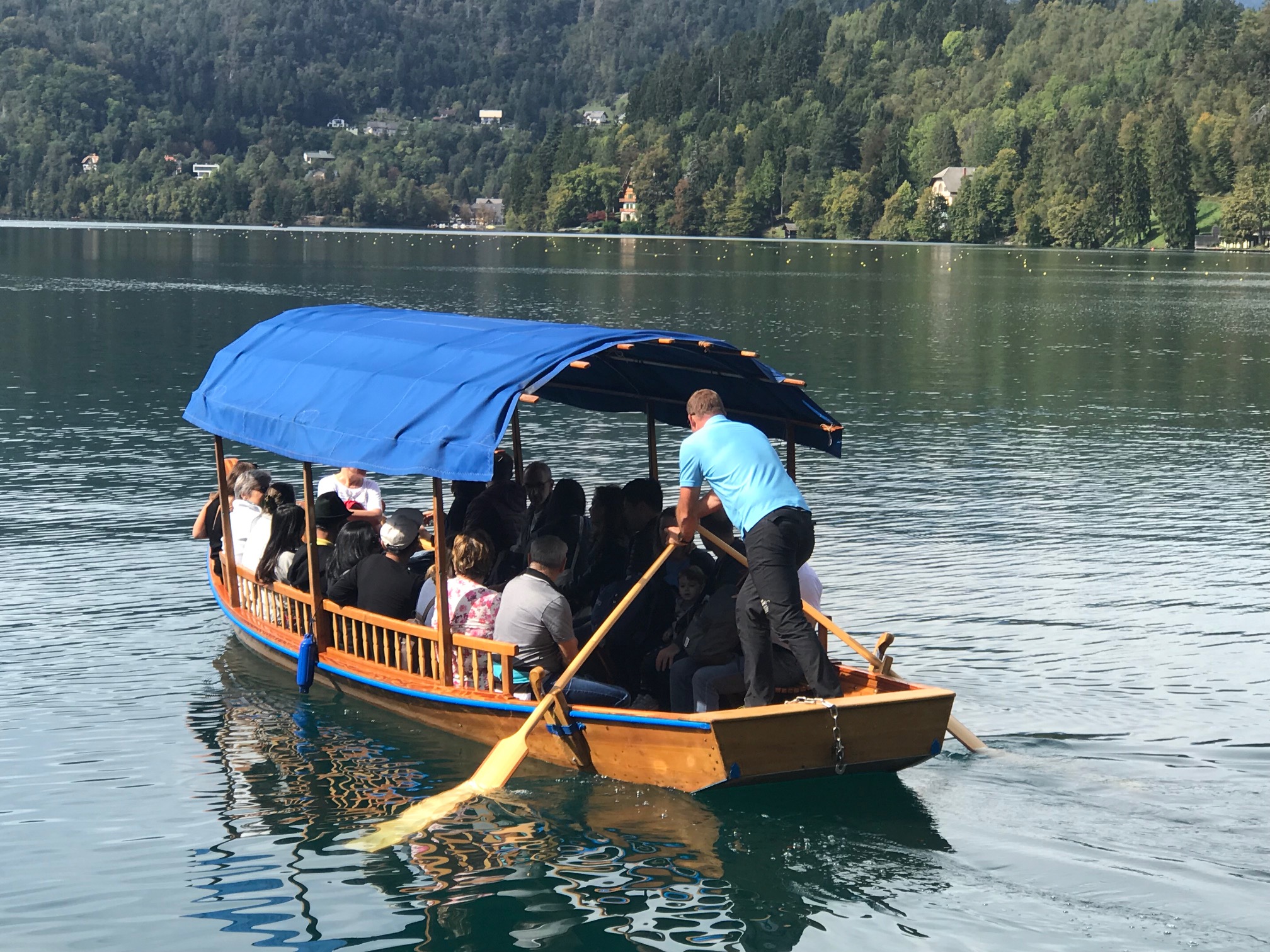 We hiked around the beautiful lake. The crystal-clear water reminded me of Lake Beltrami, the lake we lived on in Bemidji.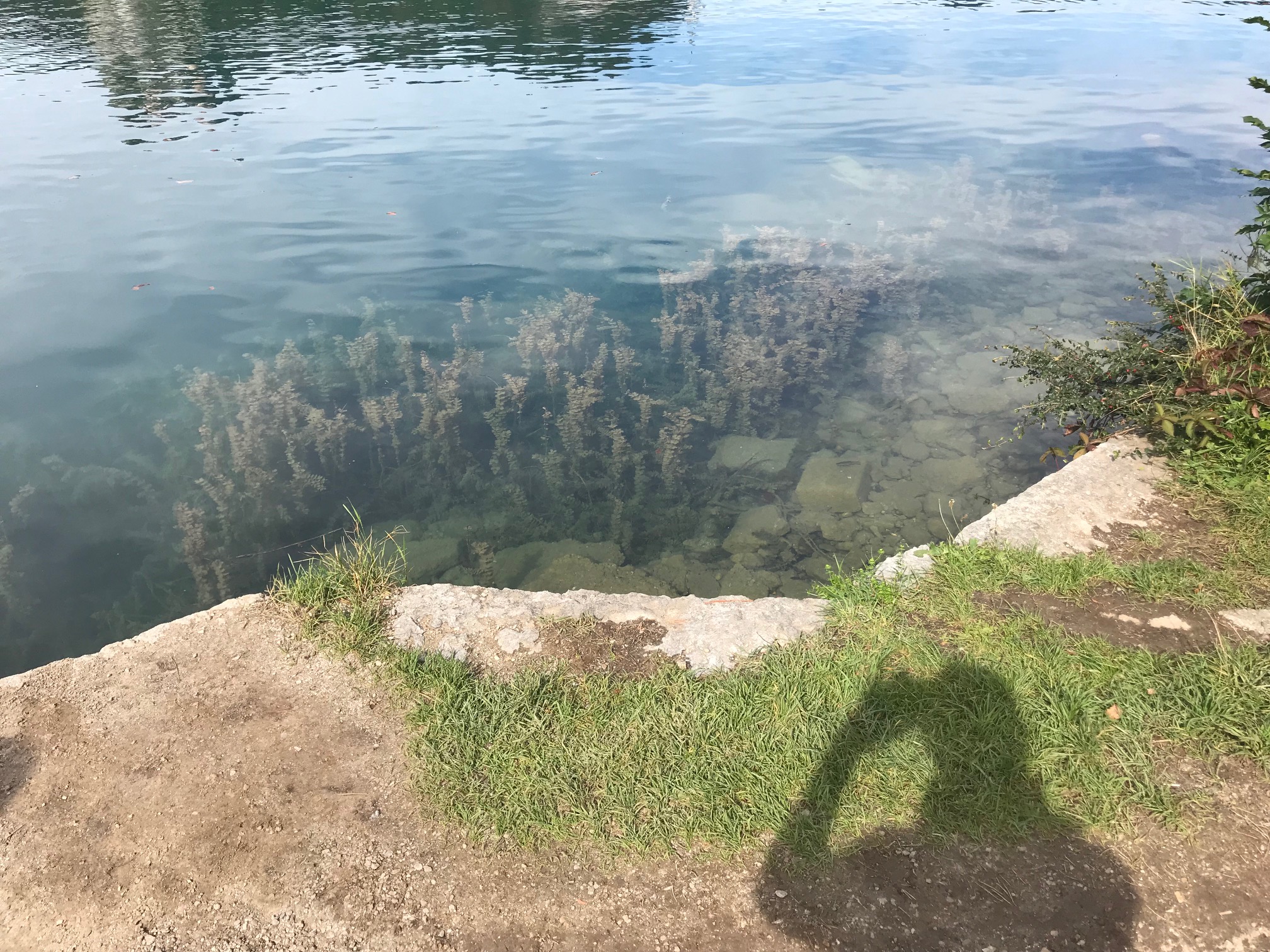 After lunch, we traveled on to Lake Bohinj.  Every local we talked to about visiting Lake Bled told us to go to Lake Bohinj, about a half hour past Lake Bled. They said it was more beautiful and popular with locals than Lake Bled.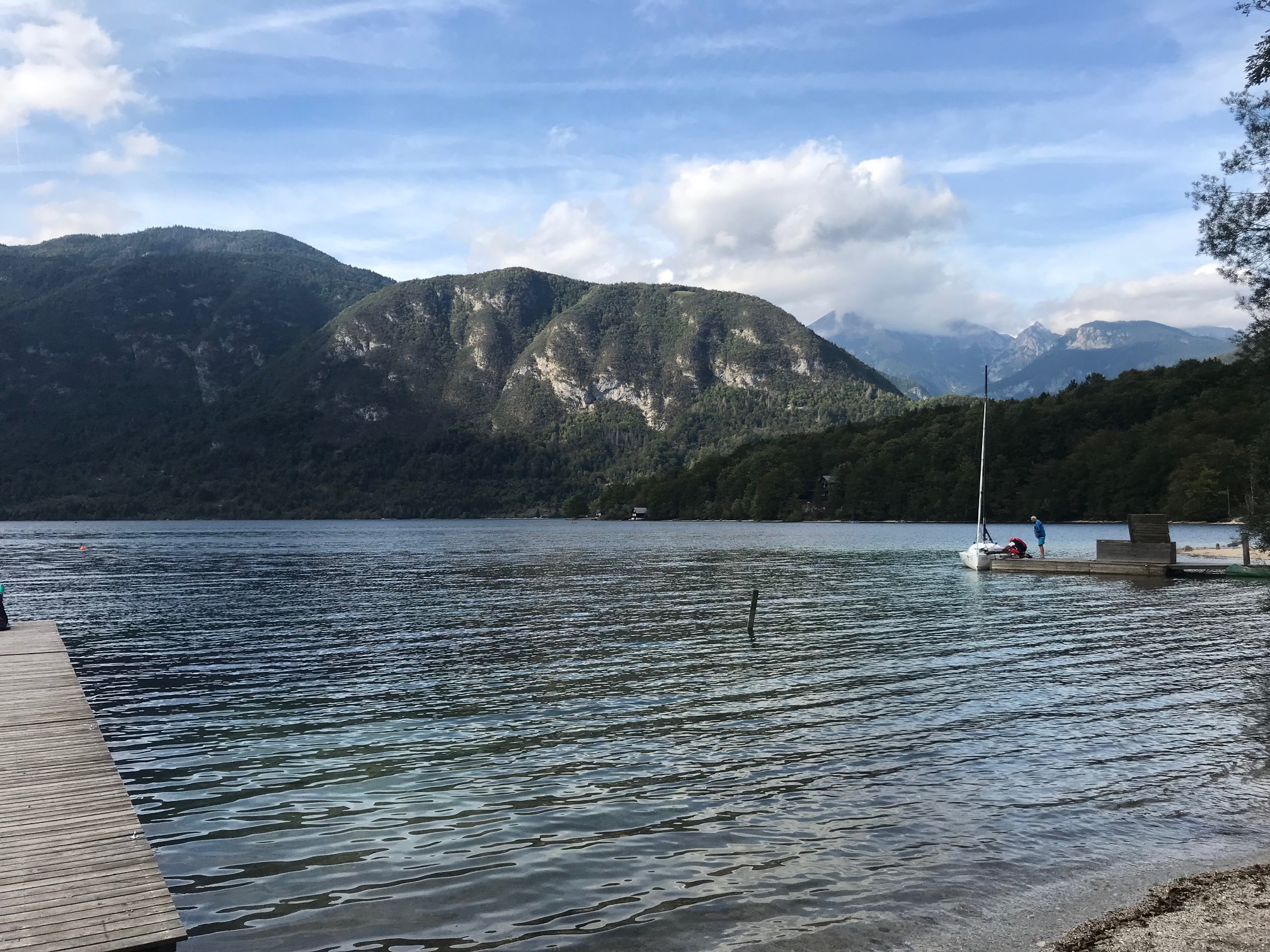 I was so glad we took their recommendations. The drive through small villages in the Alps was beautiful and the lake views were stunning. To the left of the lake was a huge vertical mountain side where we watched people learning to mountain climb.
That evening we dined at Open Kitchen. Every Friday in the warm months dozens of chefs from all over Slovenia cook their specialties. It was like one big party; the square was packed with happy people eating and drinking local food, wine and beer.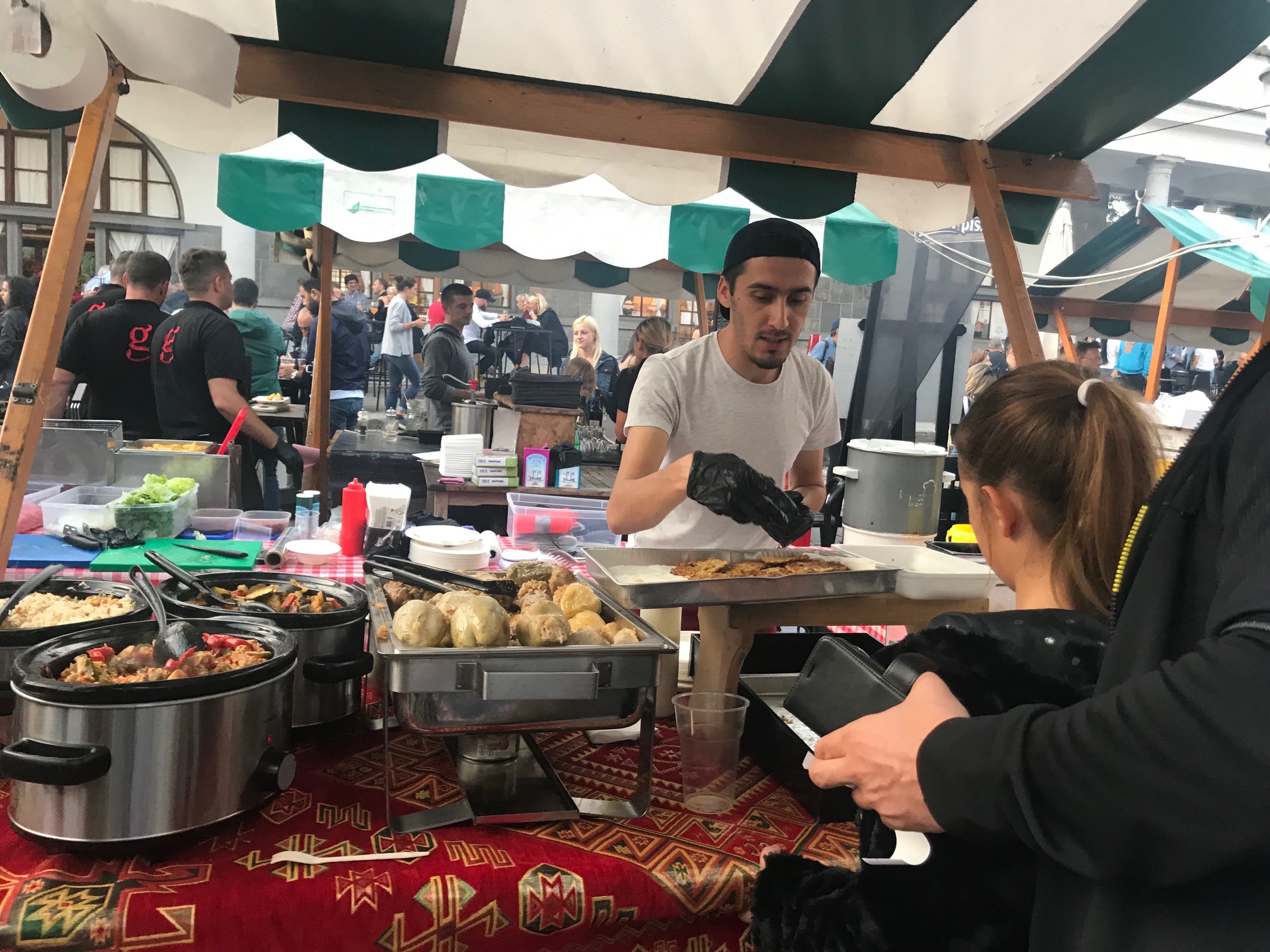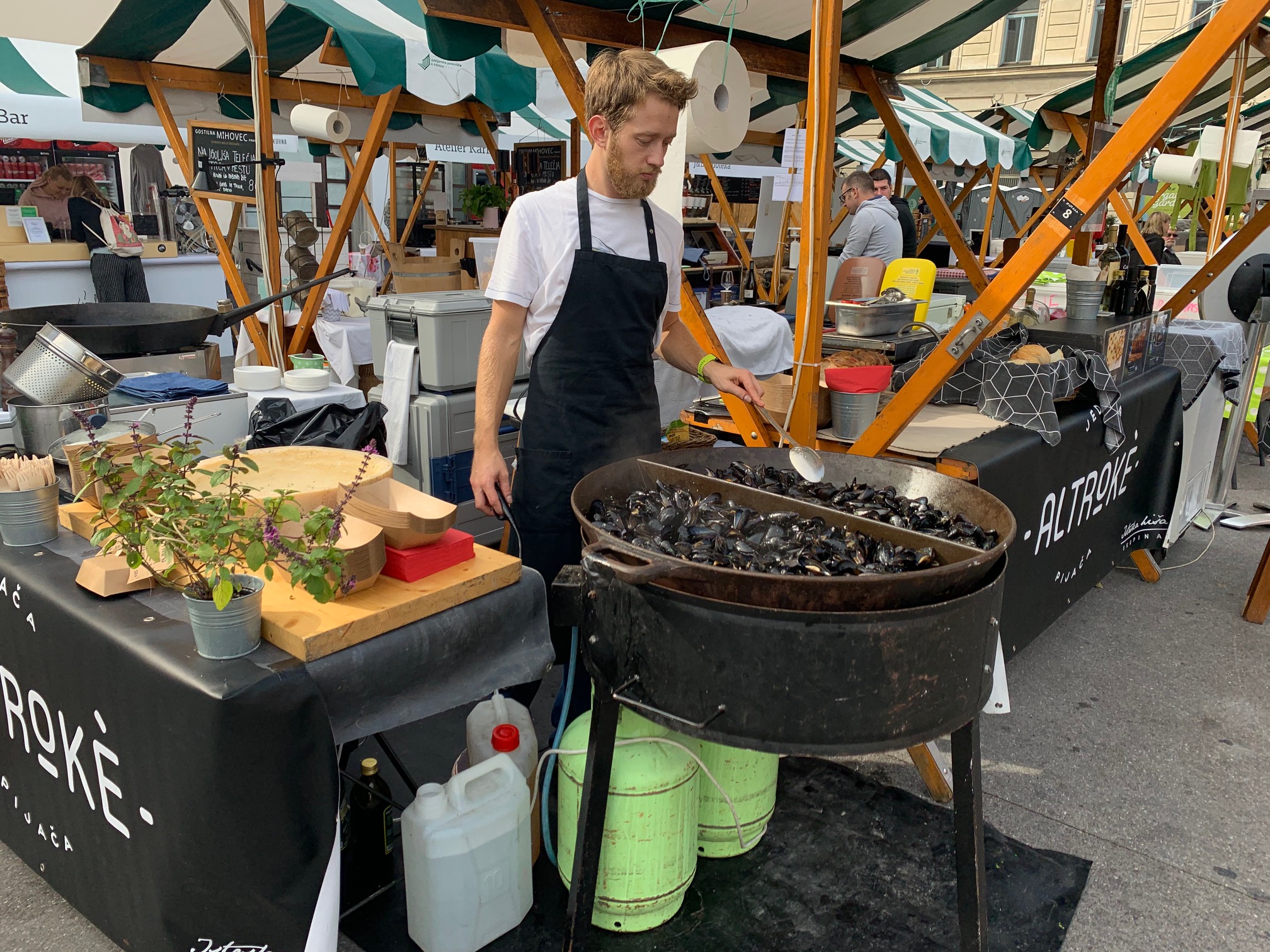 Later that evening we enjoyed the lively outdoor cafe culture that permeates the city.