We enjoyed our last two days in Ljubljana, hiking the beautiful natural areas surrounding the city, eating great food, and overall basking in the great karma of this very special place.
We love to hike new areas when we travel and Tivoli Park, Ljubljana's largest park, was a perfect place to get some exercise and enjoy nature.  Jacopik Promenade, designed by Jože Plečnik, whose beautiful designs grace much of the Ljubljana city center, provided a grand welcome to the park. The promenade is often used for art exhibits of large-format photographs, and we were lucky to see one that combined art and math.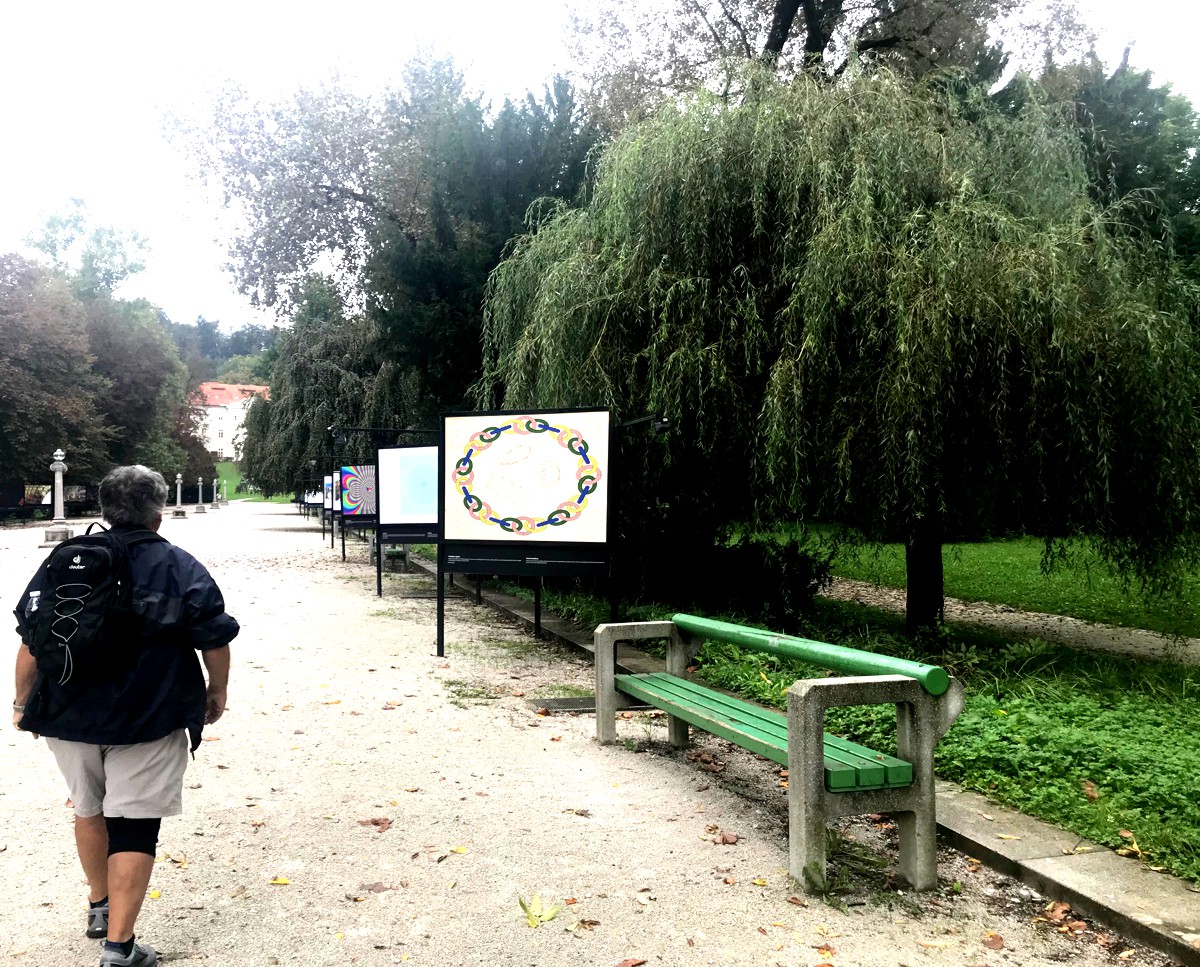 After walking miles of forested trails, we were surprised to come upon a charming restaurant tucked amidst the trees.
We strolled the lovely city streets and enjoyed more of the amazing cafe culture.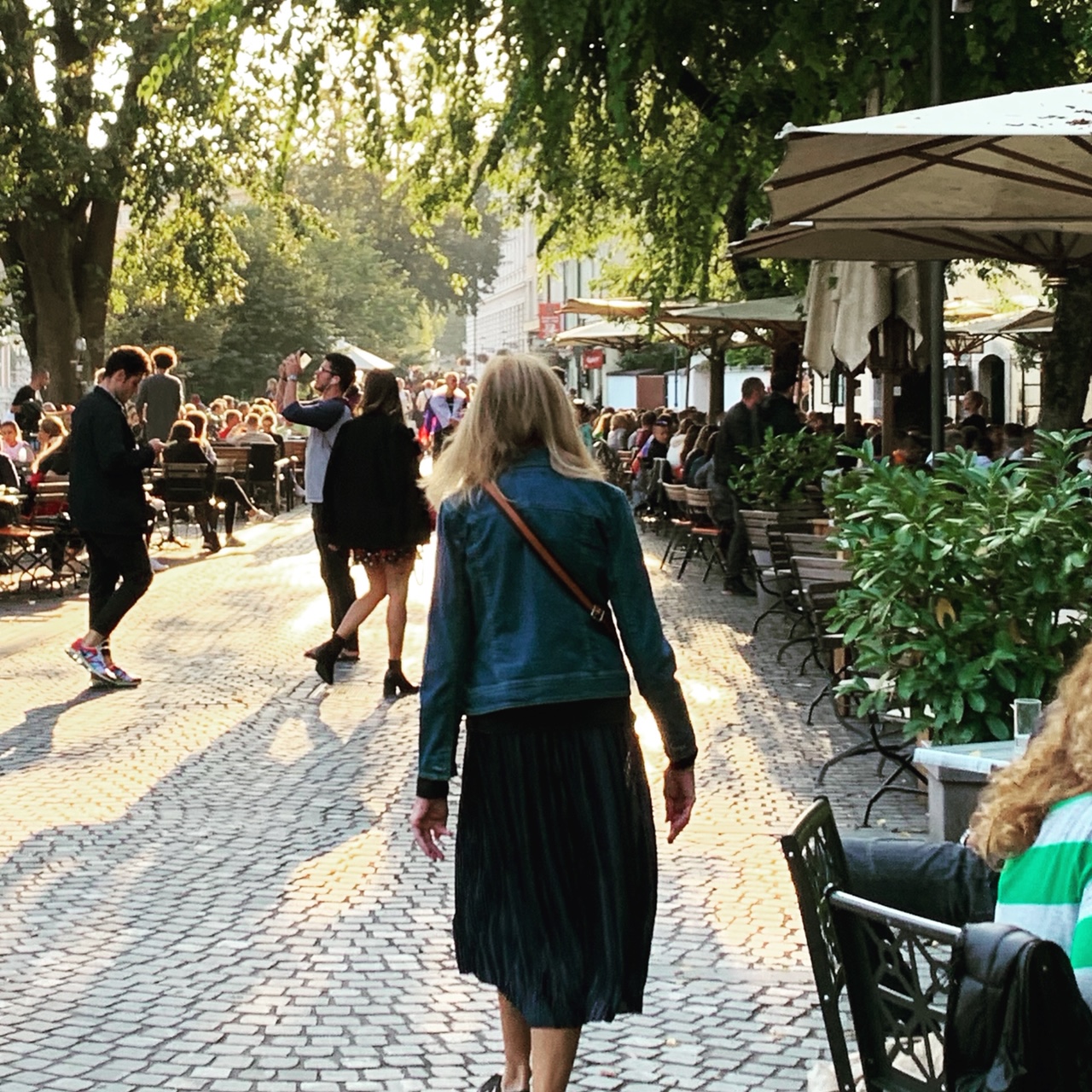 We hiked back up to Ljubljana Castle and explored the many hiking trails behind the castle. The castle planted a vineyard in 2016 to revive its wine-making traditions.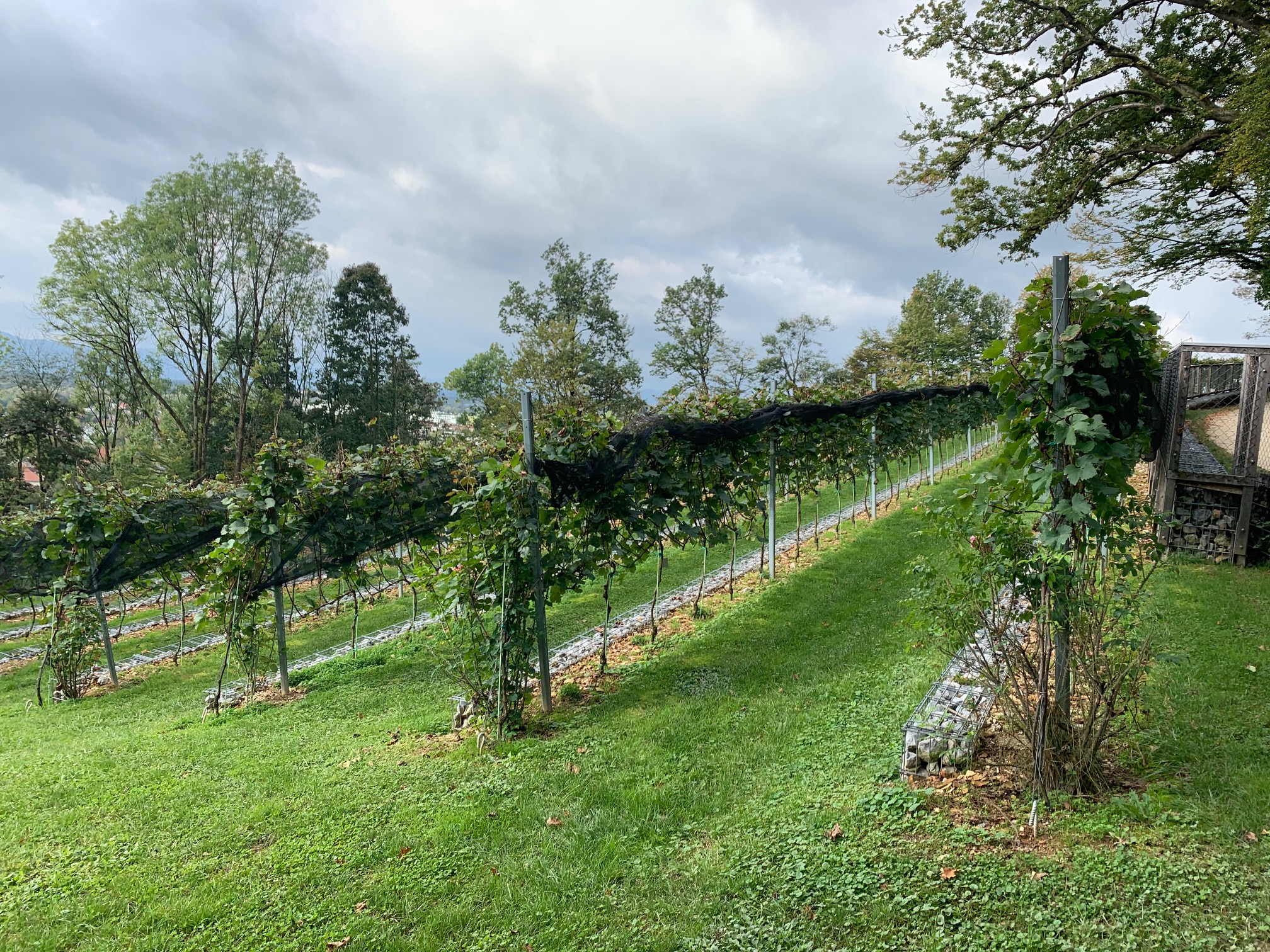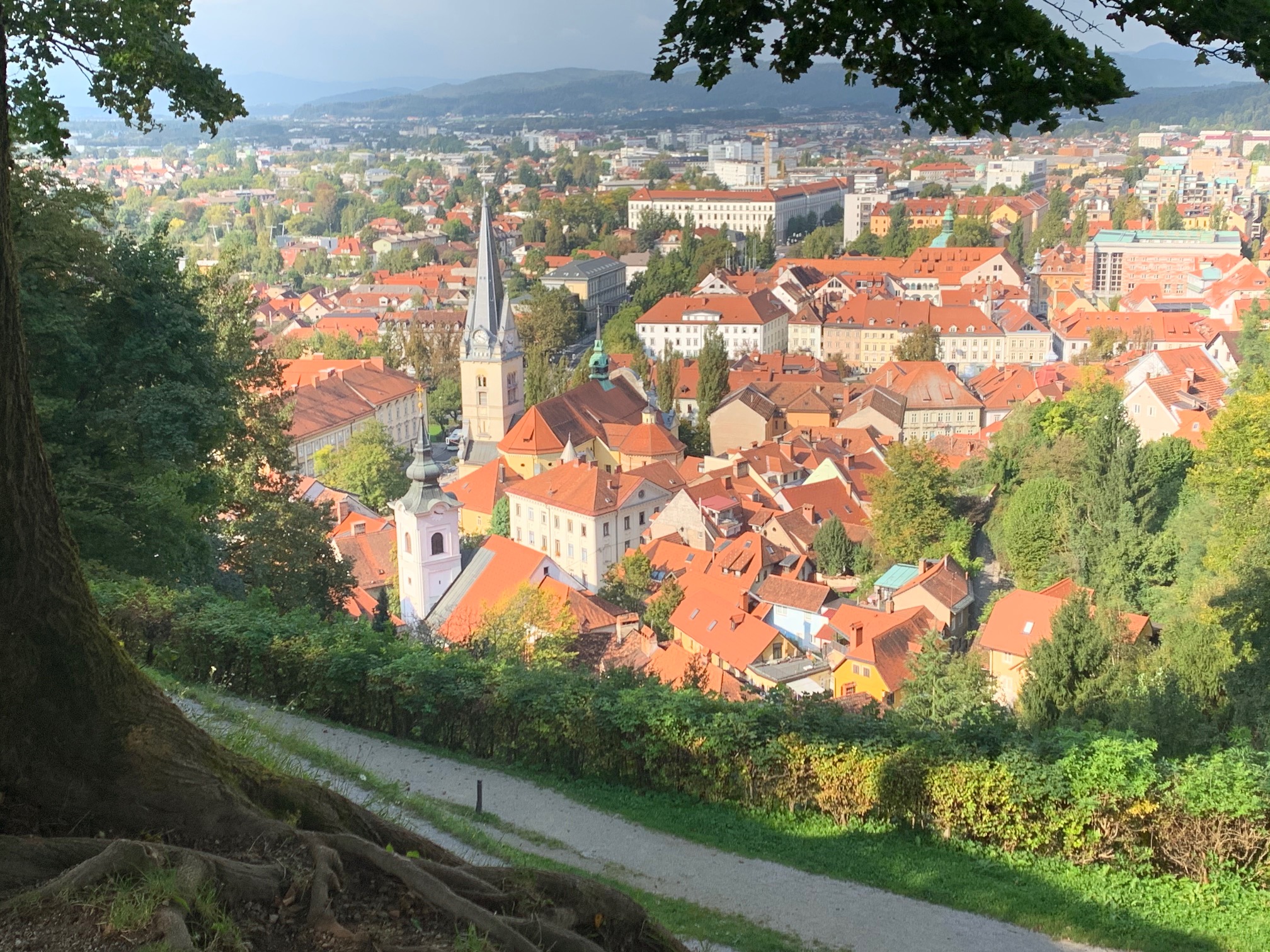 An interesting photographic narrative about lithium, the core component in battery-driven cars, phones and robots was set up on one of the walking paths.  "As the need for climate protection gets stronger, the development of cleaner energy is gaining momentum. At the same time, a key part of the solution, lithium, and the production of the material is not without its own hazards and sins." I love how Eco-sensitive and proactive Ljubljana is.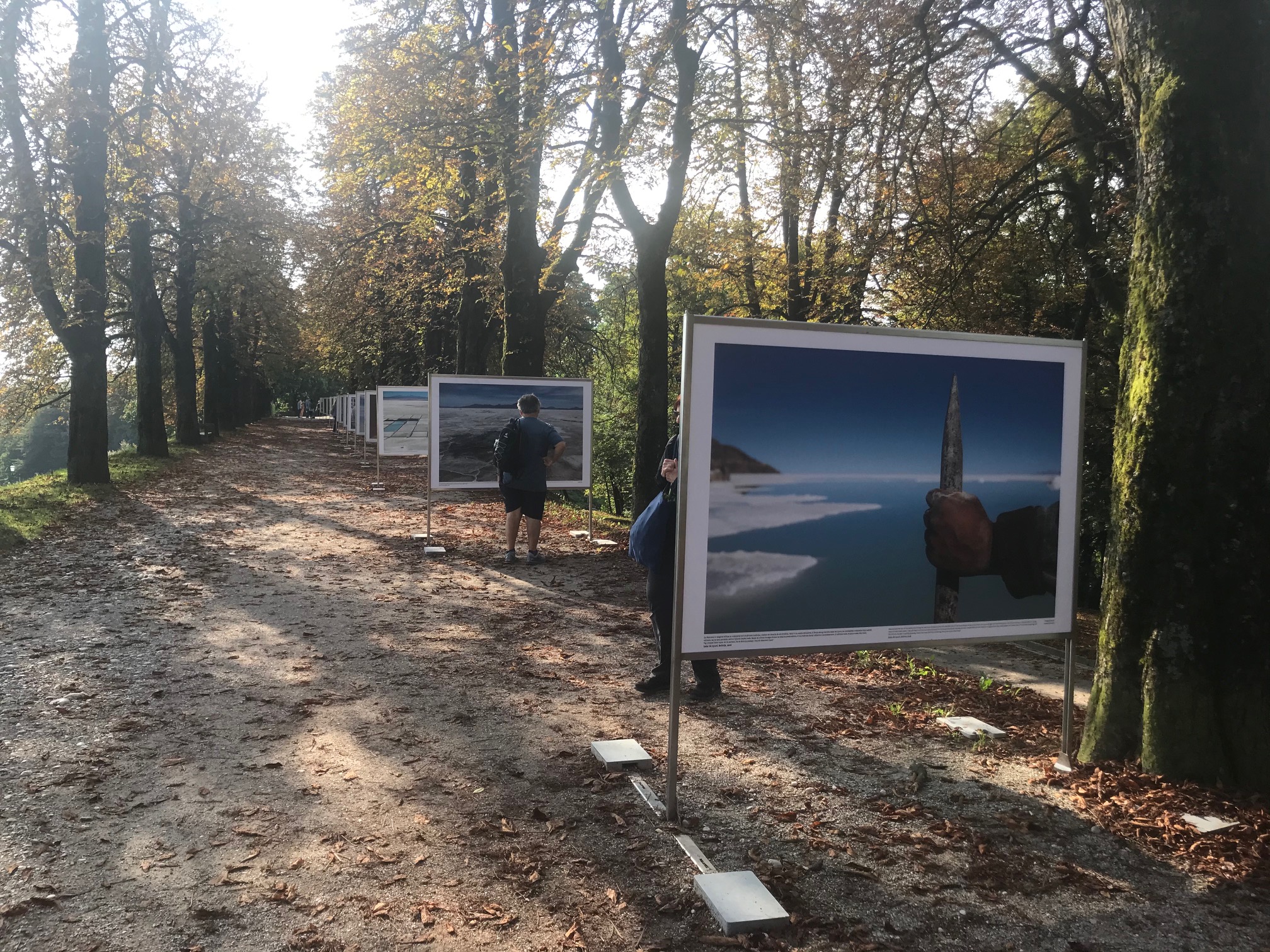 We finally got a reservation at top Slovenian TV chef, Bine Volcic's restaurant, Monstera Bistro . I was excited to try his cuisine, but a little nervous when I read that he is the first Slovenian chef to establish the concept of "zero-waste cuisine." This means that the chef prepares edible parts of plants and animals that are usually thrown away. Great for the planet, but maybe not so great for someone who eats minimal amounts of meat. I am happy to report that everything was delicious, even my salad that included roasted pork neck.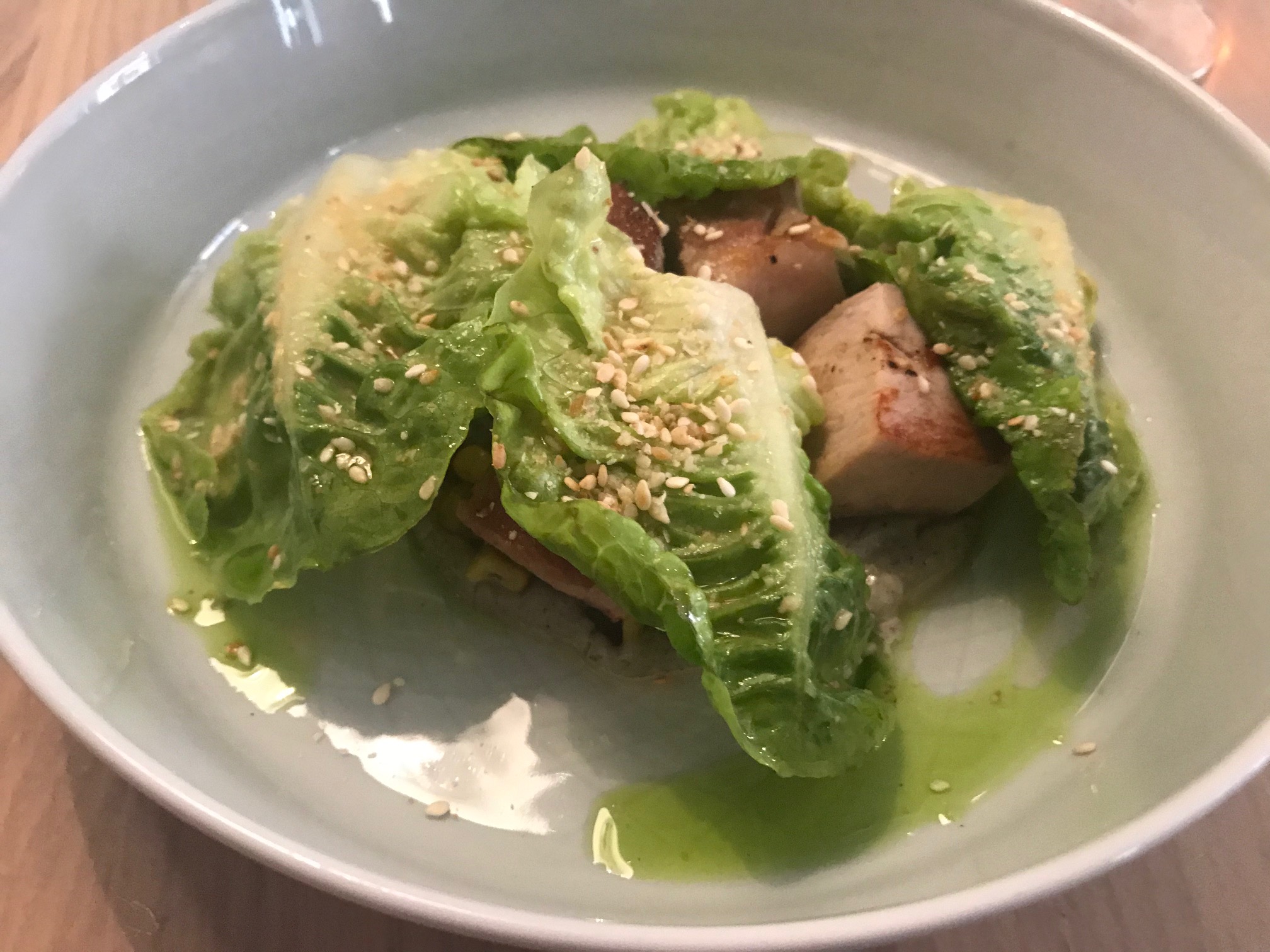 We made multiple trips to Vigo, our favorite ice cream shop and discovered a new love-tortes at Cacao, a fabulous cake shop that also serves gelato and wine. It's a good thing we didn't discover the luscious tortes until our last night here.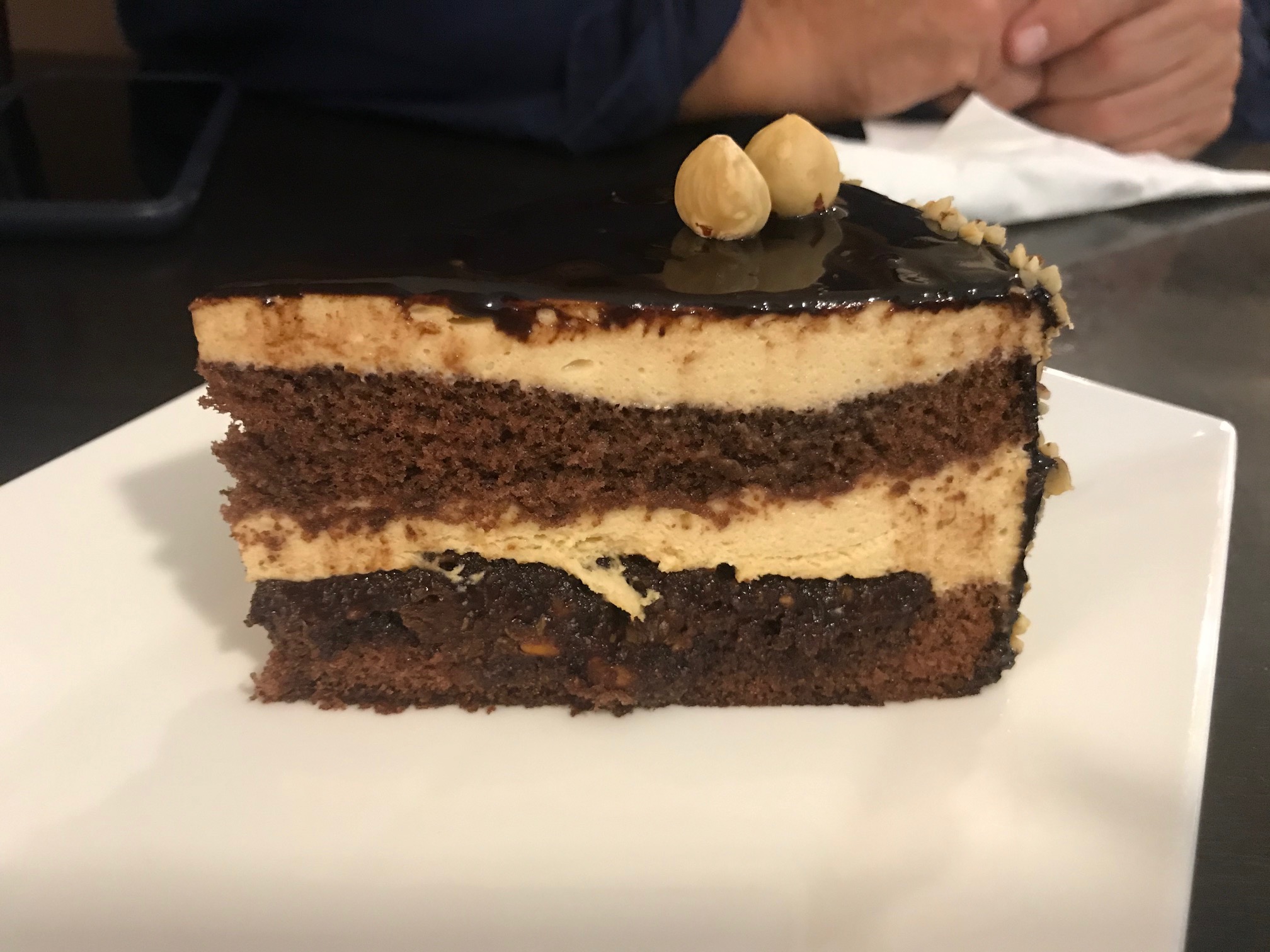 Ljubljana is an easy city to visit. Everyone goes out of their way to be helpful and almost everyone speaks English.  When we first arrived, I worried  because I couldn't even guess how to pronounce Slovenian words. The words didn't seem to have enough vowels. Some of their words have no vowels at all-for example, vzbrst which means bloom. Not speaking the language was never a problem.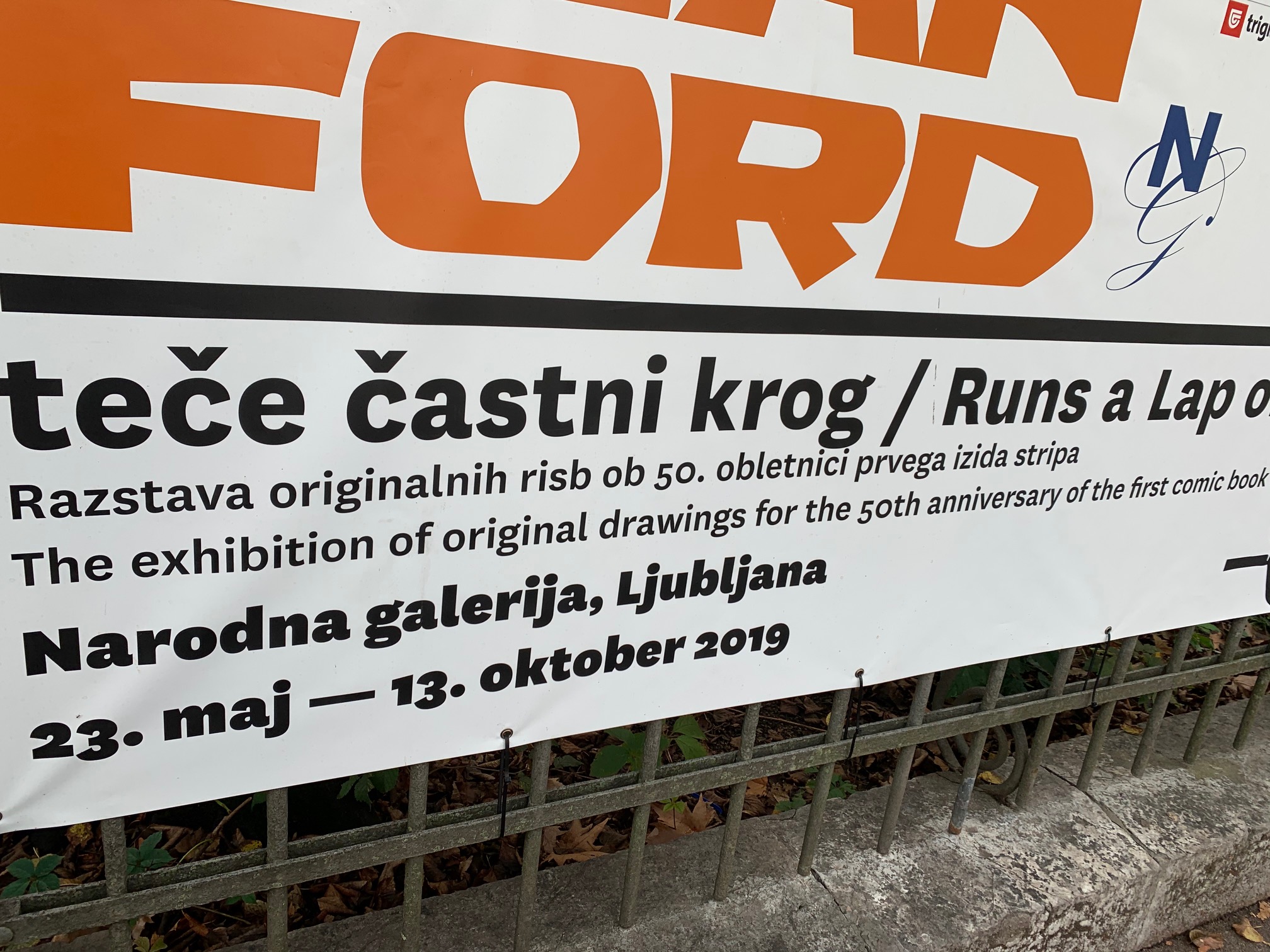 The food is amazing; there is an emphasis on locally-grown, traditional food.  A number of the Slovenian wines are ranked among the best in the world, but many are produced in small, organic wineries and not available in the US.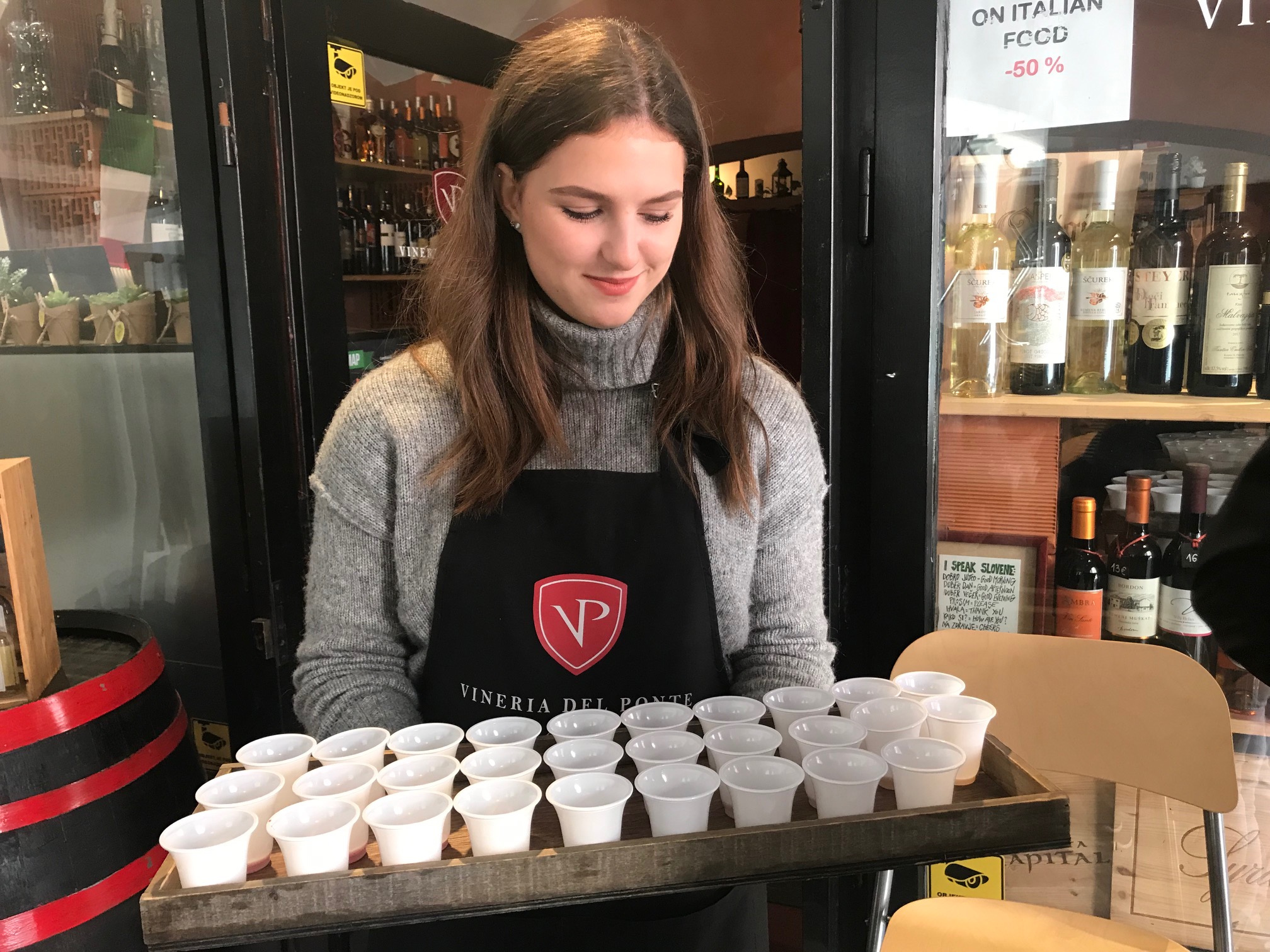 We are always happy to return home, but we will be sad to leave lovely Ljubljana. Honestly, I love every place I visit, but Ljubljana feels special. We will probably return someday, but I don't know if it will be the same. The city is becoming a more popular tourist destination, and I expect that every year more people will visit. Right now it seems to have the perfect combination of everything I love in a place to visit without being overcrowded.