We took advantage of the exceptionally gorgeous day and went to our favorite park in Paris, Luxembourg Gardens.  It has beautiful flowers, more than 100 sculptures and more grass than most Paris gardens.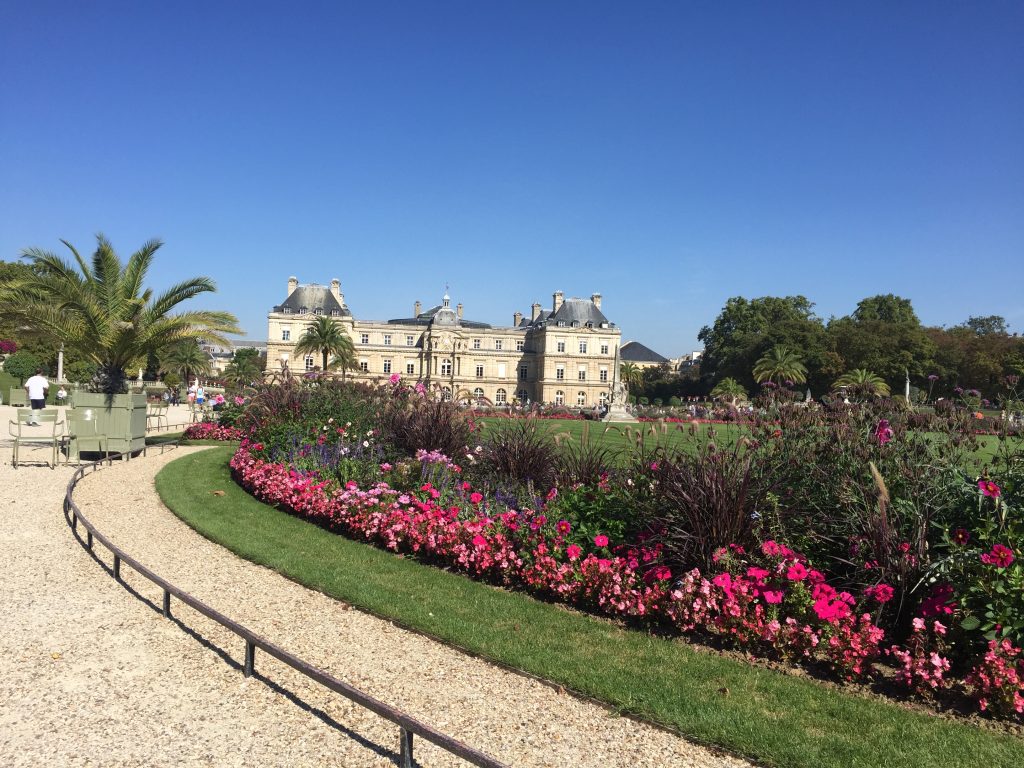 Grass seems pretty precious and in short supply at most Paris parks and most of the time people are not allowed to walk on it.  Not only are there grassy areas for people to use at this garden, they even have signs making sure people know it.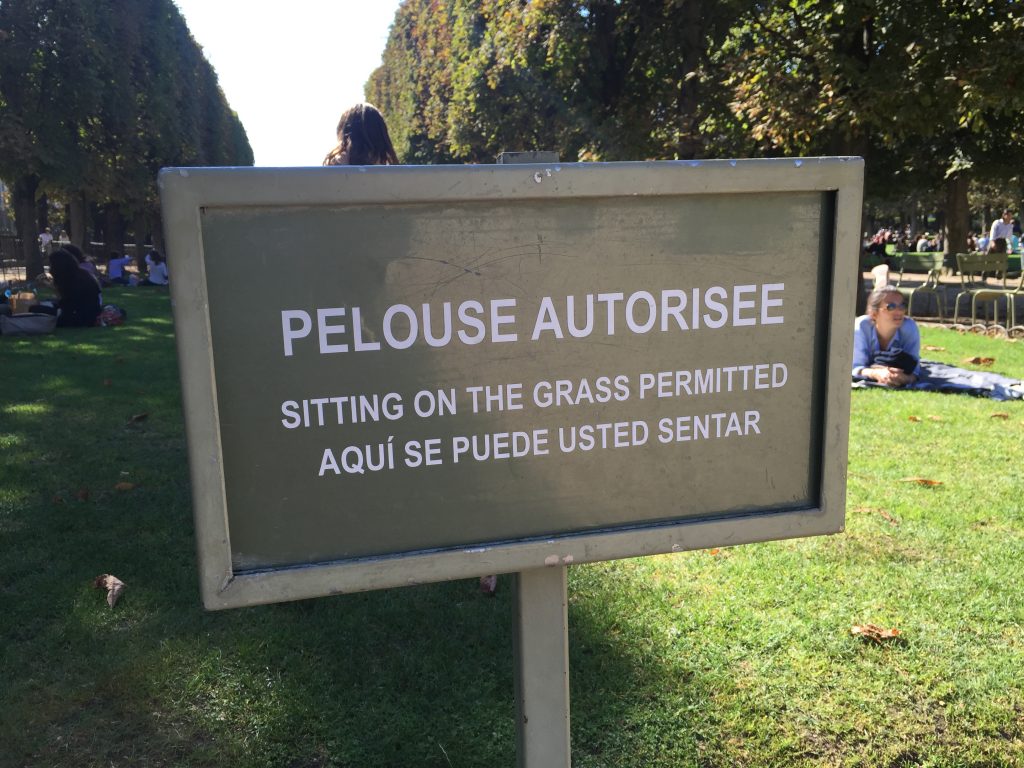 Created beginning in 1612, Luxembourg Garden was originally the garden for the Luxembourg Palace, home for the widow of King Henry IV of France.  The palace is now the meeting place of the French Senate.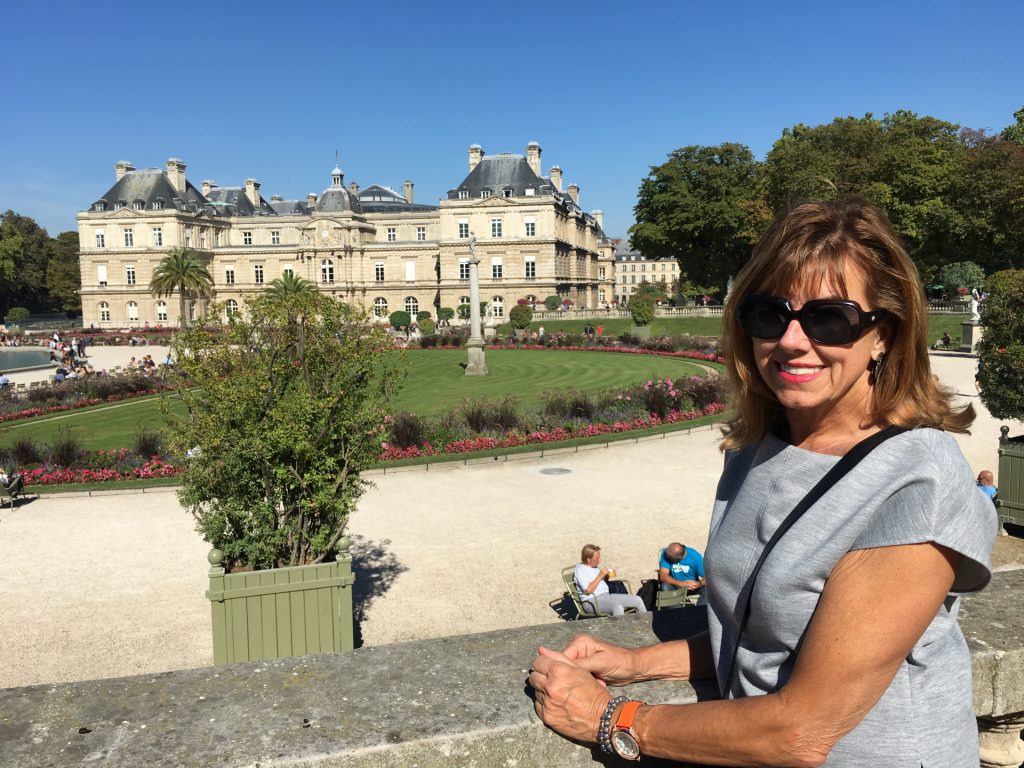 There are beautiful tree-lined walk ways.
Because this weekend was Fetes des Jardins (Garden Festival), a celebration of nature in the city, there were special activities in the garden.  We saw a bee hive demonstration, unique flower arrangements, and an exhibition about new ways to grow fruit.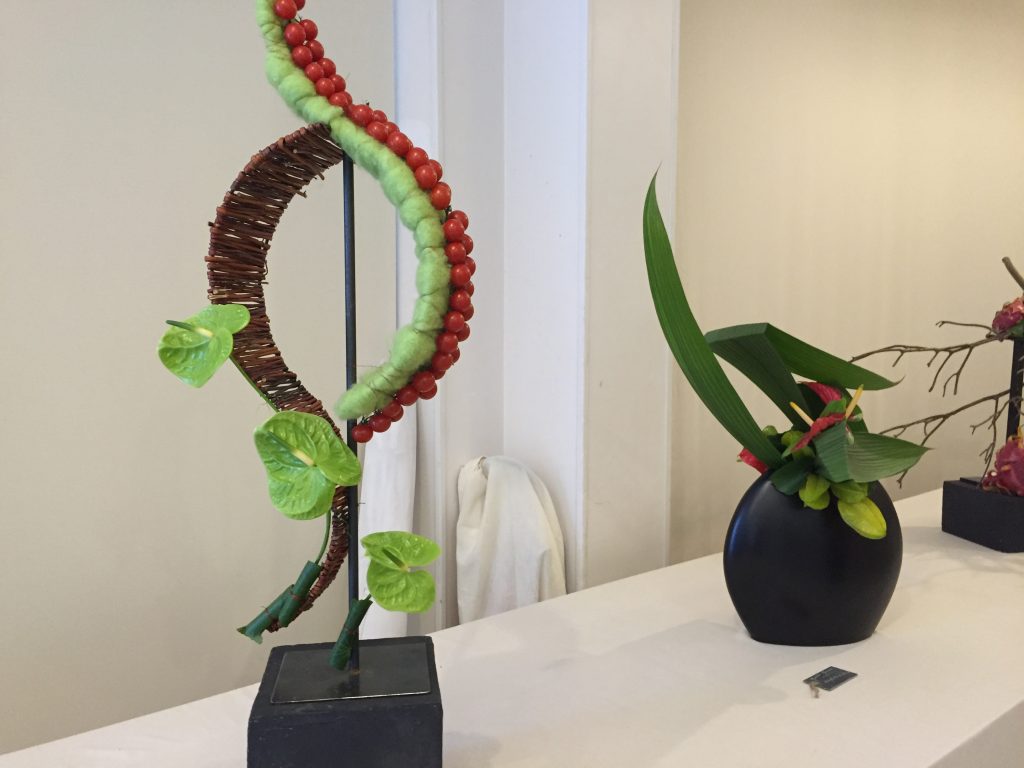 We always see people doing tai chi and playing chess when we visit this garden.
One especially beautiful view in the park is from this statue looking down the to the Pantheon at the end.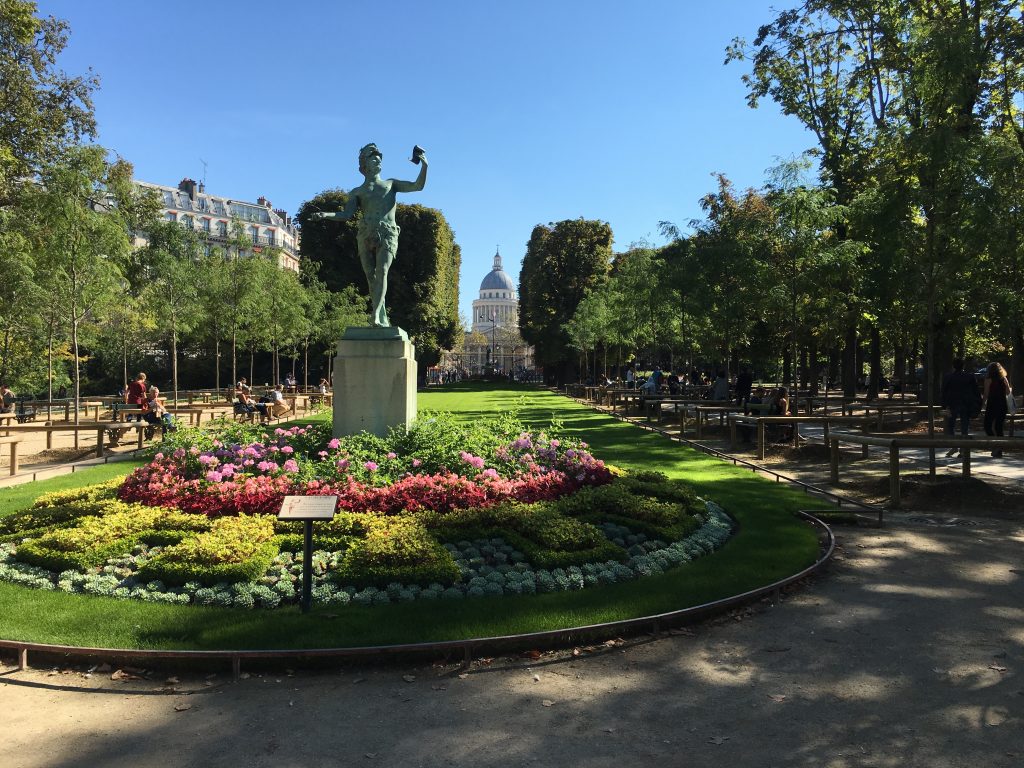 After enjoying the park we decided to check out Le Comptoir Relais, 5 Carrefour de l'Odeon, a restaurant Paul was interested in trying because he had read such great reviews..  By the time we found it, we were ready for lunch and decided to wait in line for a table.  Good thing we did because we later found out that it is booked months in advance for dinner.  It was a typical French bistro with the tables so close together, many of them had to be moved out for someone to sit down.  We were able to translate enough of the menu to have a pretty good idea of what we were ordering.
Our lunch was amazing.  Paul had roast pork and I had a salad of seasonal vegetables that were truly the freshest, most flavorful, most beautifully prepared I have ever had.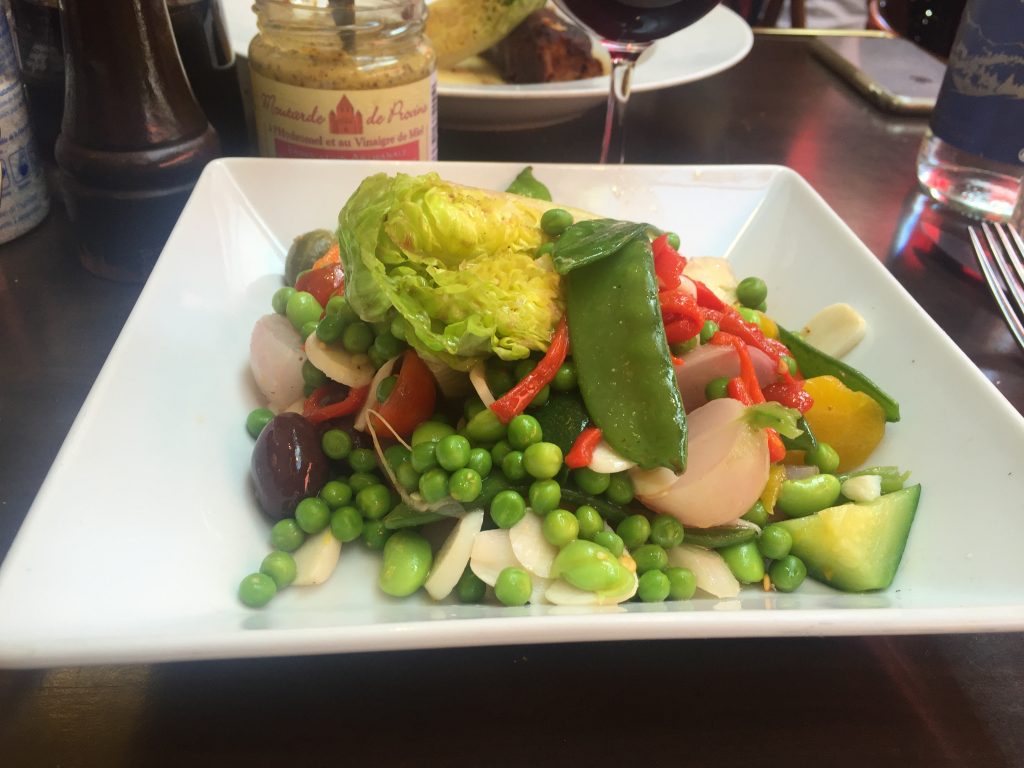 After we ordered I noticed the woman at the next table, less that two feet from ours, and was pretty sure it Frances McDormand (Oscar winning actress from Fargo.)  I heard her speak and was sure it was Frances McDormand.  She was with her husband, Joel, half of the famous Coen brothers directors.  I discretely told Paul who was sitting next to us, and I think we were pretty cool about it.  As she was leaving, she touched my shoulder and said, "Have a good trip." I touched her arm and said, "We love you." She said, "I love you, too." Not sure if it was the great food and 1/2 bottle of wine Paul and I shared or the close encounter with a most-admired and obviously warm star, but I felt pretty rosy for the rest of the day.