I started my day with a delightful breakfast at my B and B.  A woman and her niece who were traveling to Edinburgh and Paris for the first time joined me.  The woman does something with quality medicine for Johns Hopkins in Saudi Arabia and is taking advantage of her time there to do a lot of traveling.  In September she is going to be in Florence for a week by herself.  Since Paul and I are going to be in Florence for the month of September, I gave her my email so we could connect while she is there.
My B and B hosts gave me a map and directions for taking the shortcut through the park to get to the city center today.  It looked pretty easy, but I soon doubted I was heading the right way.  When I asked a man for directions, he escorted me to the correct path and gave me a little history lesson about the park along the way.  As we walked through a lower area of the lawn, he told me that Edinburgh used Bruntsfield Links where we were walking to burn and bury the bodies of people who had died of the plague in the 17th century.  Houses were never built there because people were afraid ghosts would haunt them.
This is the path I should not have taken at the beginning of my walk.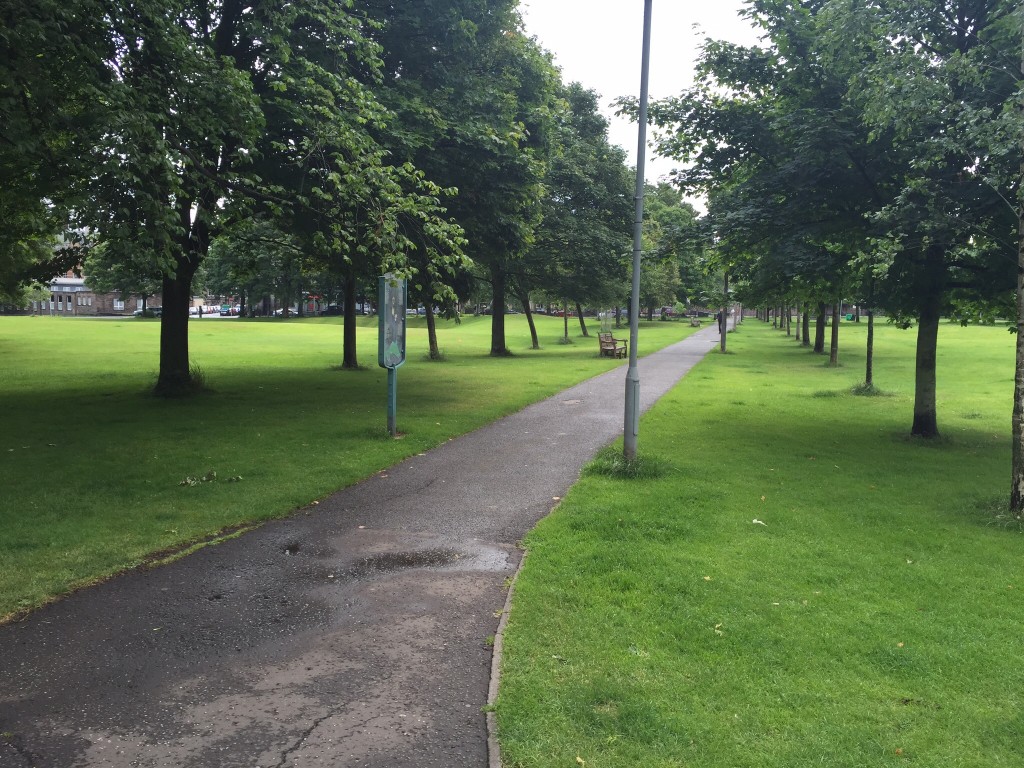 I might be a bit directionally challenged because about twenty minutes later I needed help again.  The woman who helped me this time saw me a little later after she had helped me and flagged me down to make sure I was headed in the right direction.  Thank goodness for kind strangers.  When I need to ask for help, I look for people who are not wearing earbuds, talking on the phone, walking quickly or scowling.  I do learn quickly though; the walk home was much faster and easier.
Admiring the scenery on my walk this morning, I noticed how interesting the juxtaposition of old and new is in Edinburgh.  It is not uncommon to see a modern building right next to a medieval one.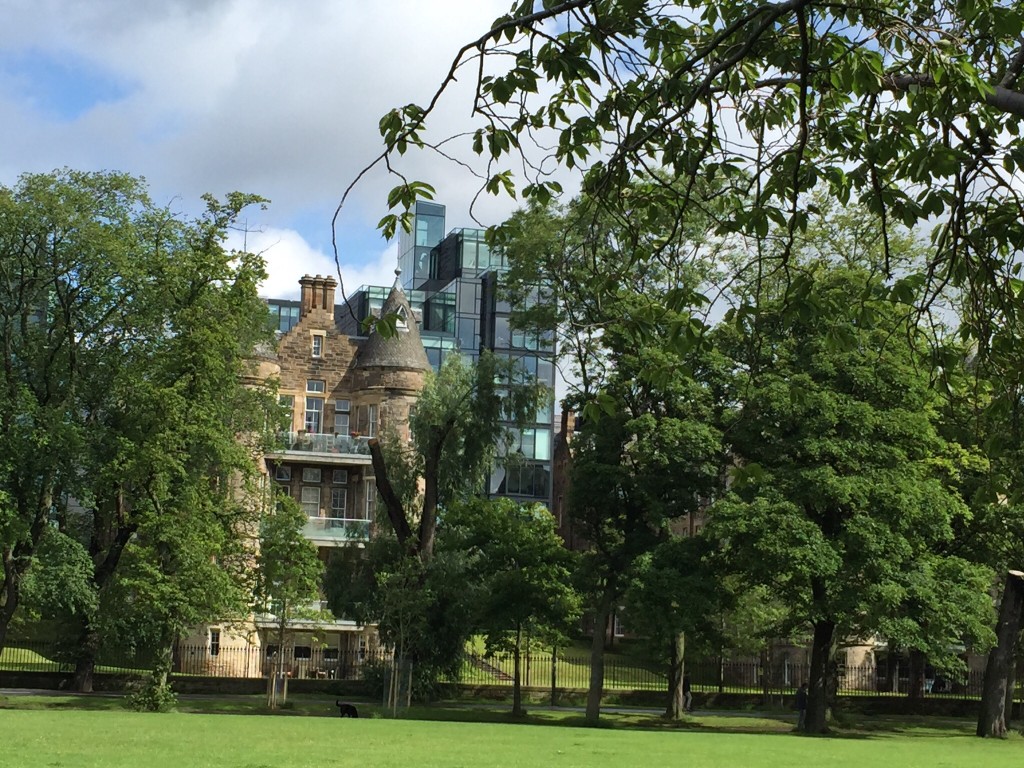 The National Museum of Scotland entertained me most of the day.  It is the most beautifully conceived and executed museum I have ever visited.  A docent-led tour helped me appreciate how the museum is structured.  Two buildings are joined to make one museum.  The old  Victorian building houses exhibits about nature, world cultures and science and technology.  The modern building, designed to look like a castle, houses exhibits about Scotland.
There were so many interesting exhibits; I think a person could spend days there and not see it all.  One interesting display was a piece of Hadrian's Wall.  The guide said the purpose of the wall was to keep out the barbarians from the north (that would be the Scots).  Paul and I hiked part of Hadrian's Wall in England earlier in our trip and had read the the exact purpose was unknown.  It is interesting to think about what might influence different interpretations of history.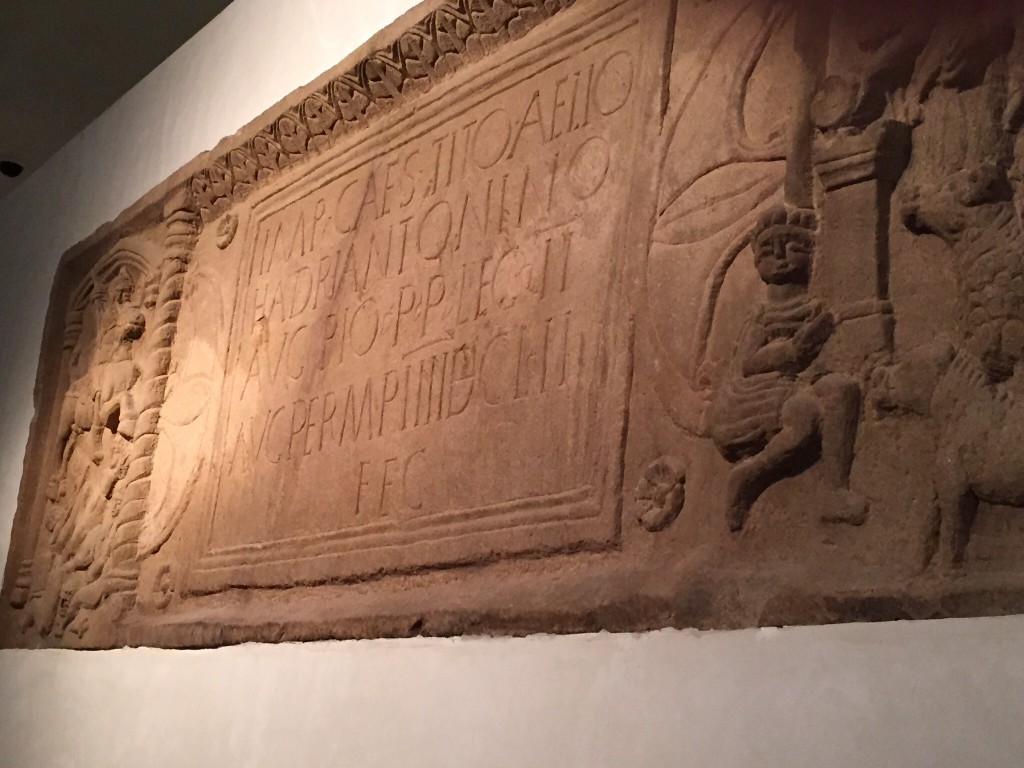 I finished my day with a visit to the National Gallery, a stroll around Princes Street Gardens, and a little street music.