After a lovely breakfast with Connie and Cathie, I took the Aircoach to the Dublin airport for my flight back to Edinburgh.  Going through security, I set off the beeper, and the TSA agent gave me a most thorough pat down.  She even ran her hands inside the waistband of my jeans.  They thought my neck scarf was a risk and sent it back through the scanner.  My scarf and I passed, and I was on my way.  There was enough time for lunch before I boarded, so I treated myself to a lovely meal at a champagne bar that was a peaceful oasis in the midst of the busy terminal.
When I arrived in Edinburgh, I took the tram to the city center and then walked about thirty minutes to my B and B.  After walking up a steep hill, I arrived at my home for the next three days.
This is the view out my window.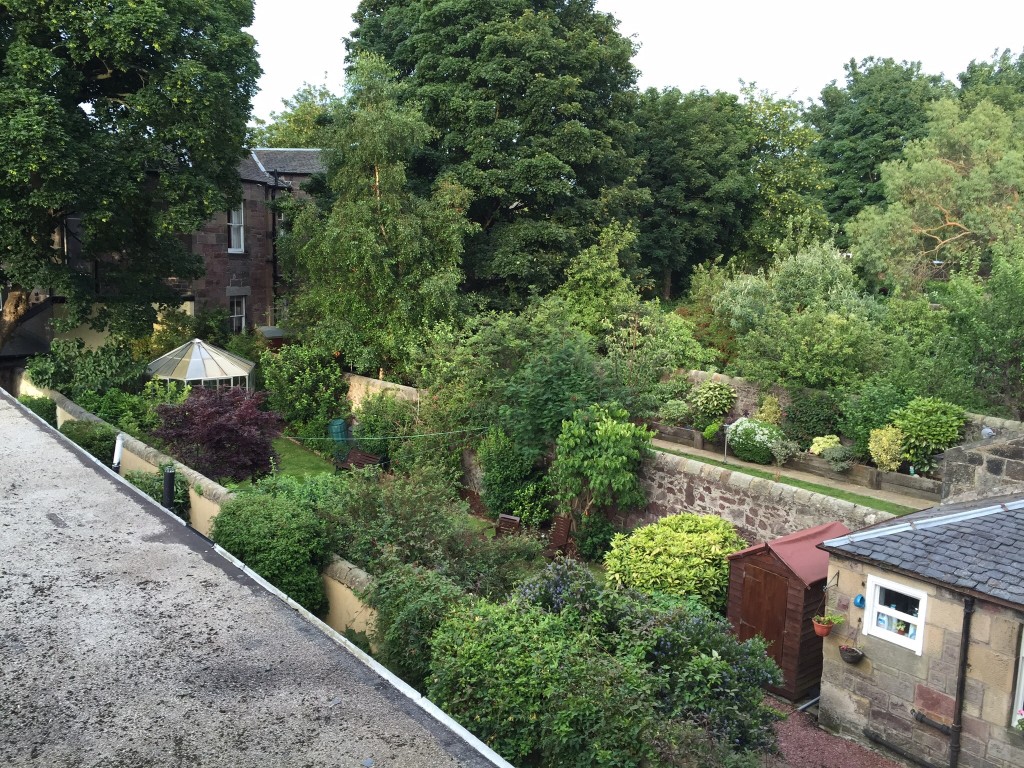 After unpacking, I explored the neighborhood a bit, ate dinner at a charming Italian restaurant, and returned to my room to plan tomorrow's adventures.