Today we visited the Deportation Memorial, an underground memorial to the 200,000 French people who were deported to the Nazi concentration camps during World War II.  The stark and moving memorial features 200,000 light-infused crystals to represent the 200,000 victims.  Only a few people can go down to the memorial at one time, partly because it is so small and partly to maintain the reverential mood.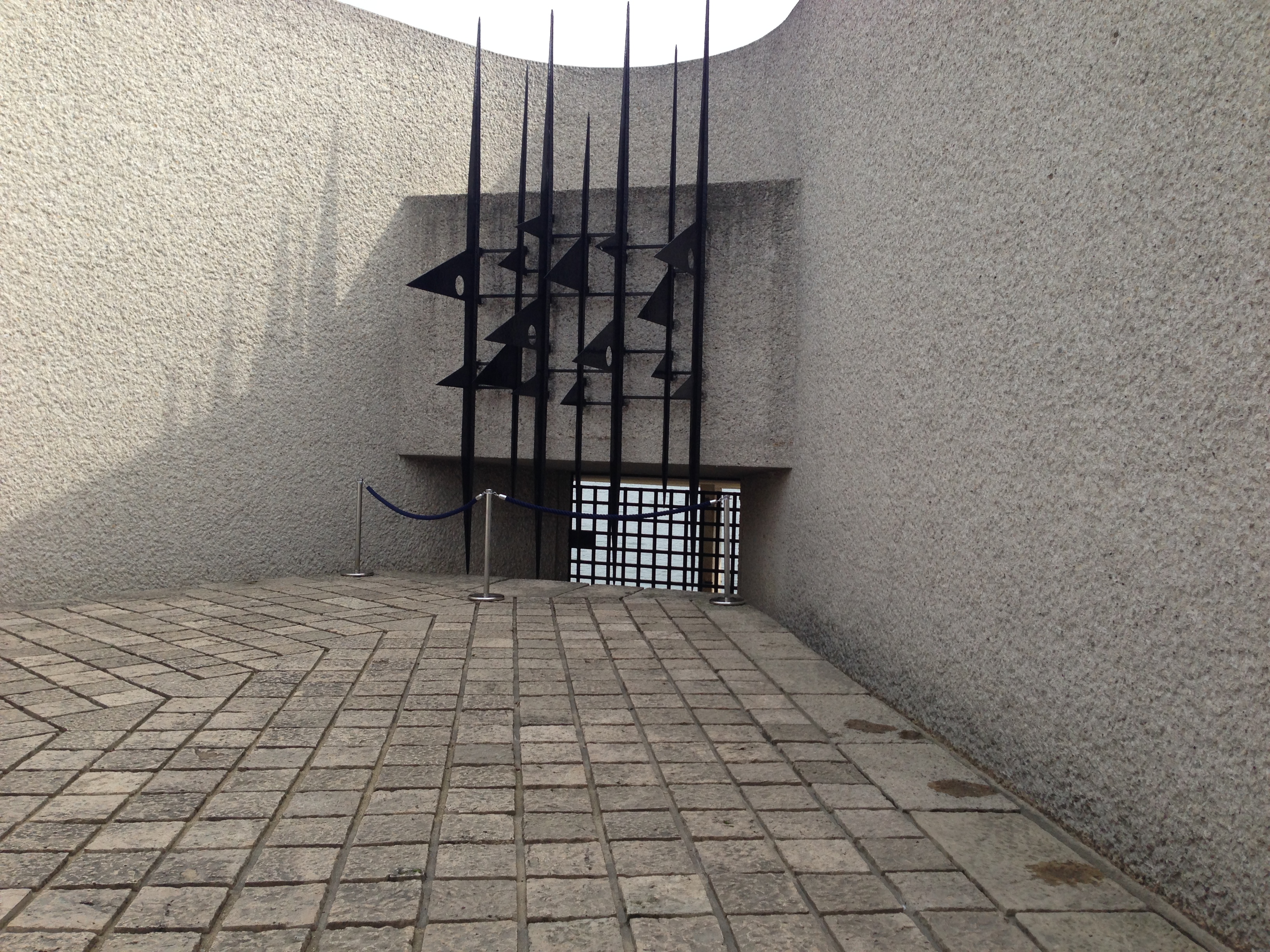 We hiked in the Bois de Vincennes, the largest park in Paris.  I had a peak French moment while waiting for Paul.  A man started to talking to me, and wonders of wonder, I understood everything he said.  He did ask me to repeat myself when I responded, but he understood me the second time, and we had a nice little French chat.  This is only the second place in Paris (the Bois de Bologne is the other) where people can actually walk on the grass.  I think grass is a precious commodity in Paris because wherever you see it, it either has a fence around it or signs saying not to walk on it.  A common sight in Paris parks is to see mostly gravel with patches of protected grass.  There was a beautiful little lake with boats to rent.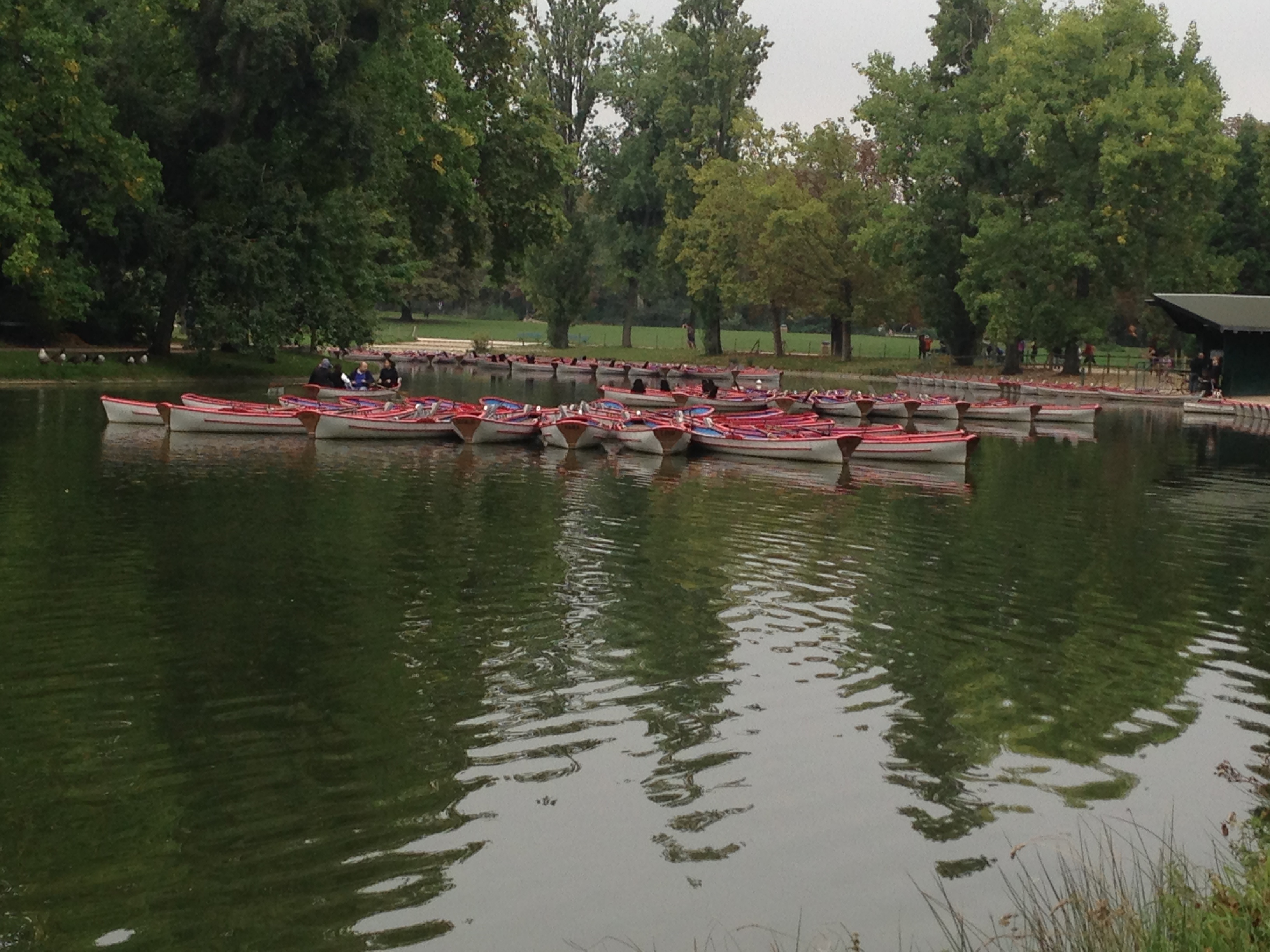 There was a Temple of Love, which looked a lot like the Temple of Love at Versailles.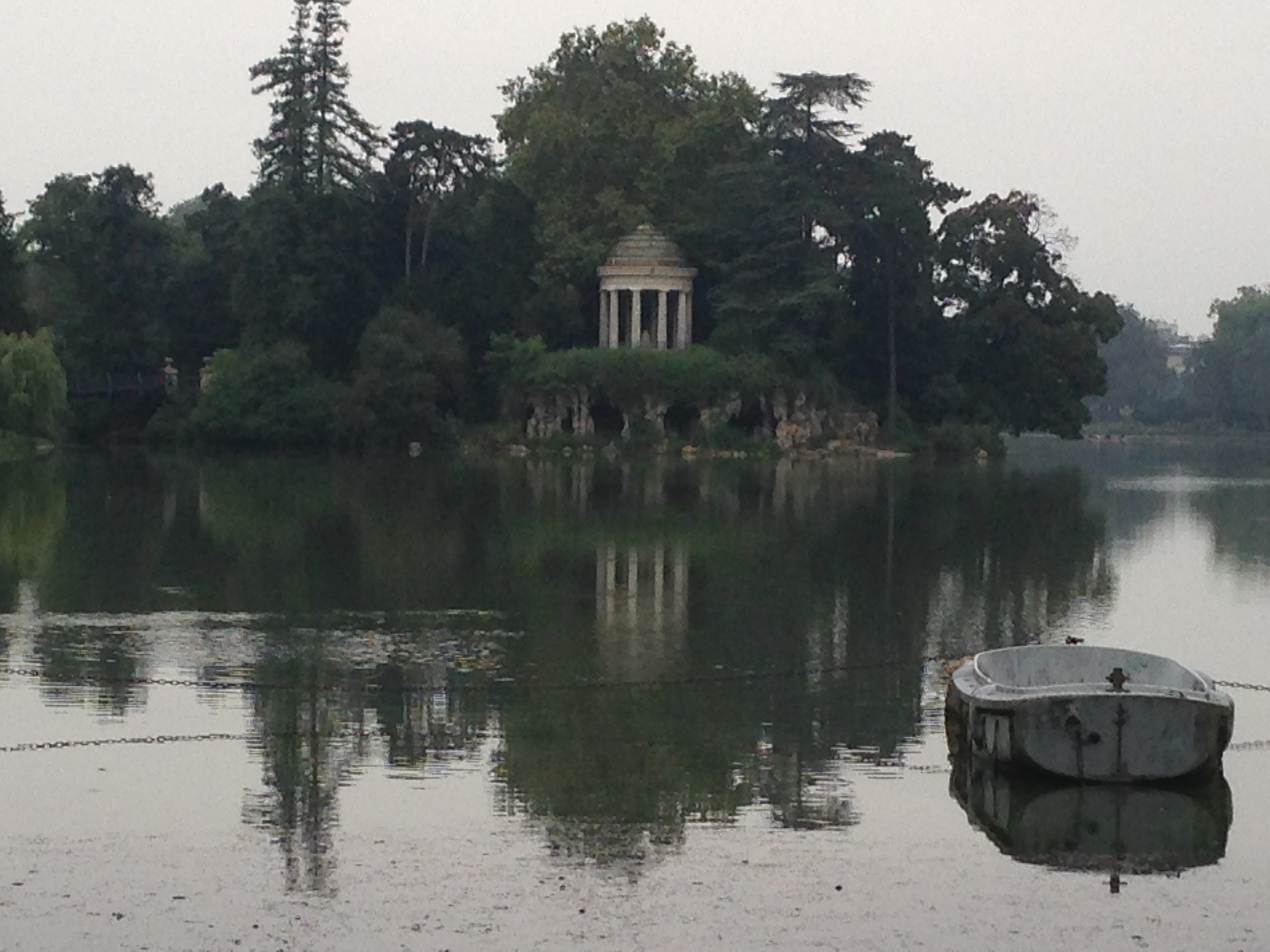 We got a baguette sandwich and frites from a little stand and had a picnic lunch in the park.  The French always use utensils to eat, so we should not have been surprised to find a little plastic fork with our frites.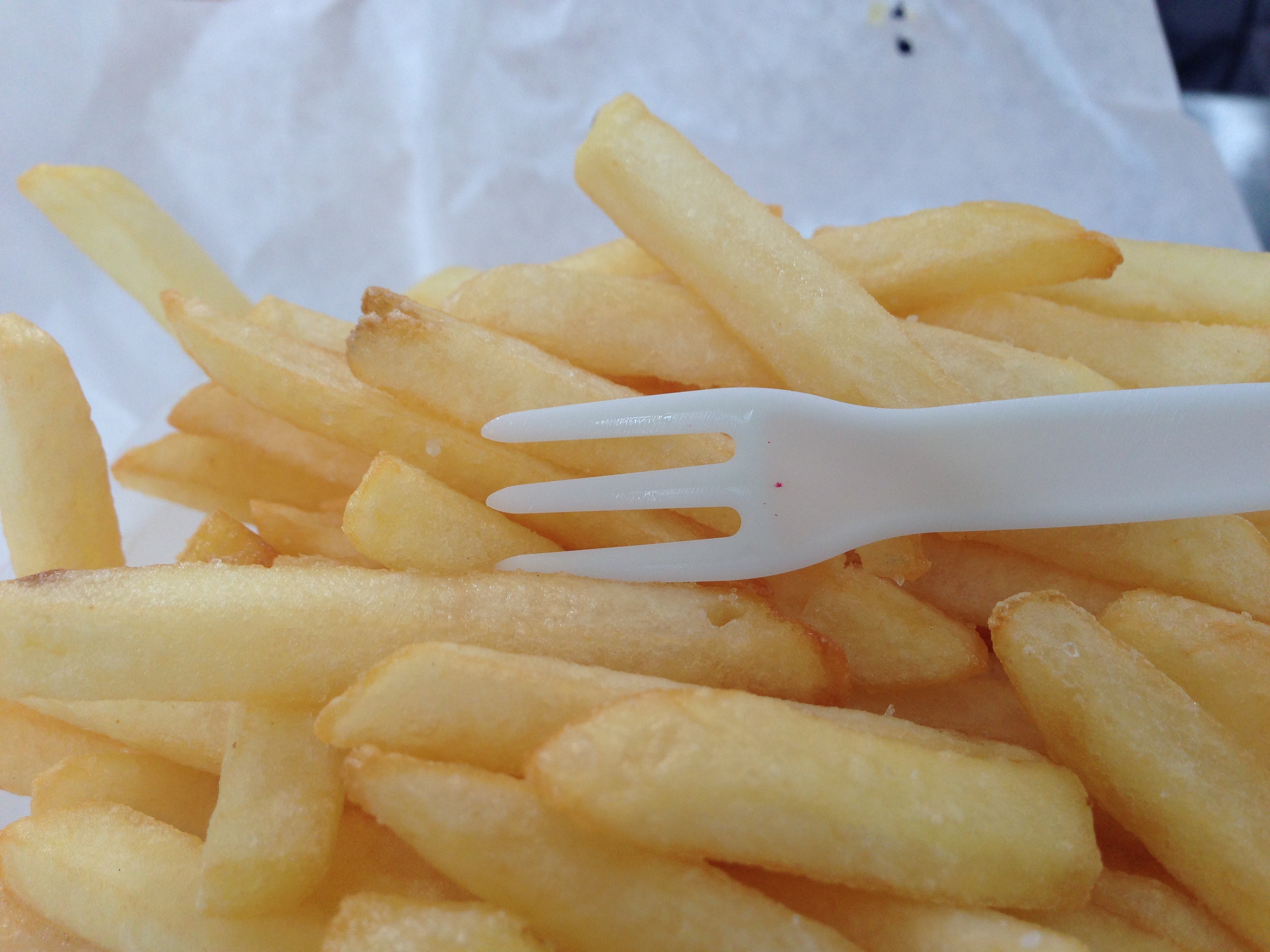 We had a little drama on the Metro when the door closed before Paul got on, and I didn't know where were getting off.  Fortunately, both our cell phones work here (the first time we have traveled with two cell phones), and we were able to arrange a meeting place.
We also walked a bit in the Luxembourg Gardens because we loved it so much the last time we were there.  There was so much going on this time.  The Luxembourg 10K race was in progress, and all over the park were groups of people practicing tai chi and martial arts.
Our final stop stop today was at Berthillon for ice cream.  Berthillon makes luxury ice cream and sells it only in France.  A character in a book I enjoyed went to Berthillon for ice cream, and I had been looking forward to going there since we arrived.