We had a few challenges planning our day trip from Colmar to Freiburg (pop. 230,000) – neither of us speaks German, parking is very limited in Freiburg, and we didn't know any natives who could advise us like we did for our Strasbourg trip. But after finding a helpful article that provided parking resources as well as the names and locations of the four "park and rides" on the outskirts of town, we had a plan.
With our plan and a lot of luck, we found our way. After just one wrong turn, we located the lot, parked in the last spot, and boarded the correct tram for Alstadt, the old town, and the TI where we planned to get a map. A very helpful woman on the tram explained to us that we had gone too far and needed to go back a few stops. She spoke no English, but we communicated well enough to get to where we needed to be.
We found the TI, got our map and saw a very German scene as we walked outside – a wedding party with men wearing lederhosen, German leather shorts, posing for a picture in the square.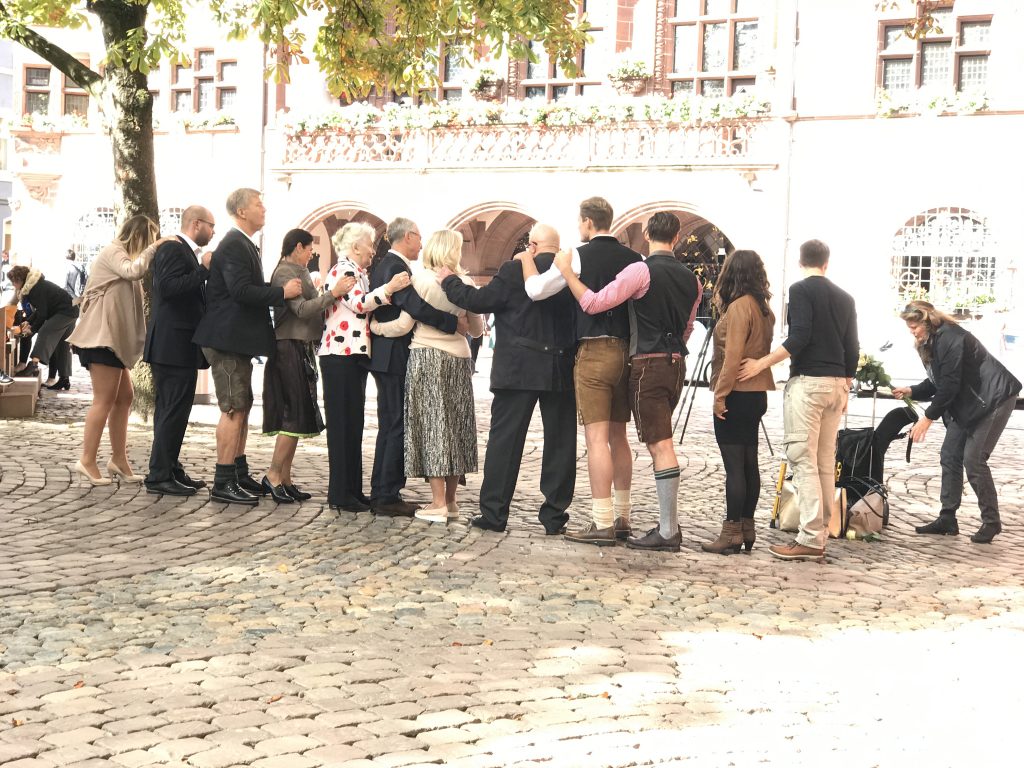 Guided by our map, we explored the points of interest in Alstadt. One of the first buildings we saw was the massive and beautiful Munster Cathedral, one of the few Gothic churches built in the middle ages to survive a number of wars unscathed.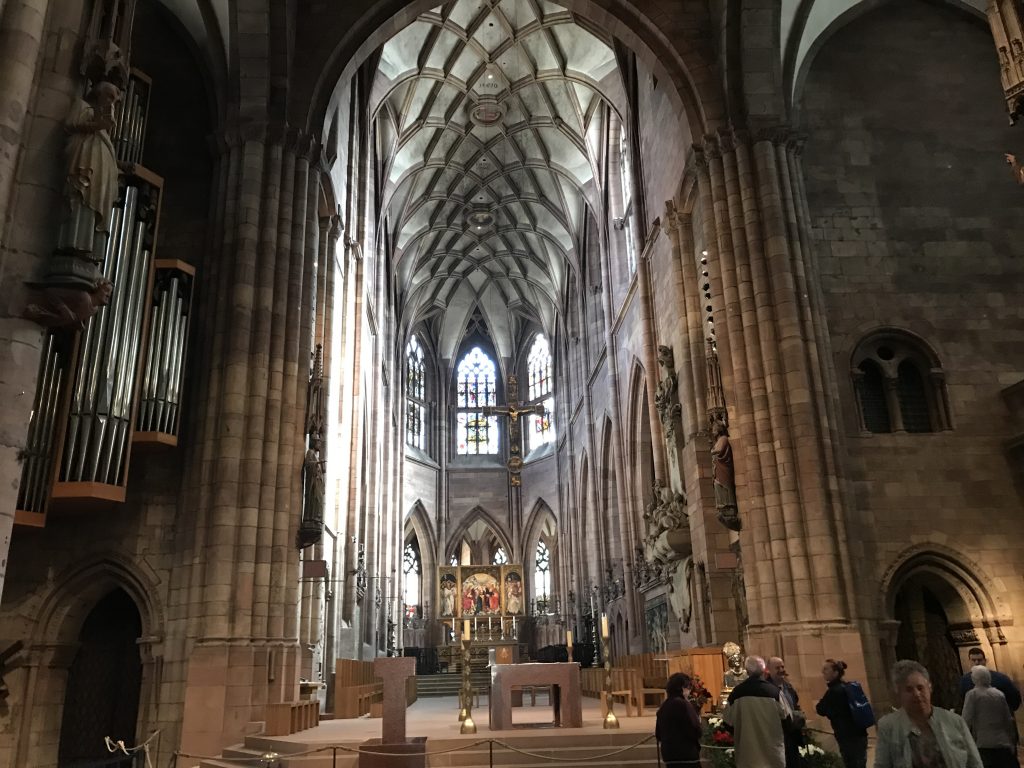 We enjoyed a very popular farmers' market that is held Monday to Saturday in Munsterplatz, which surrounds the cathedral.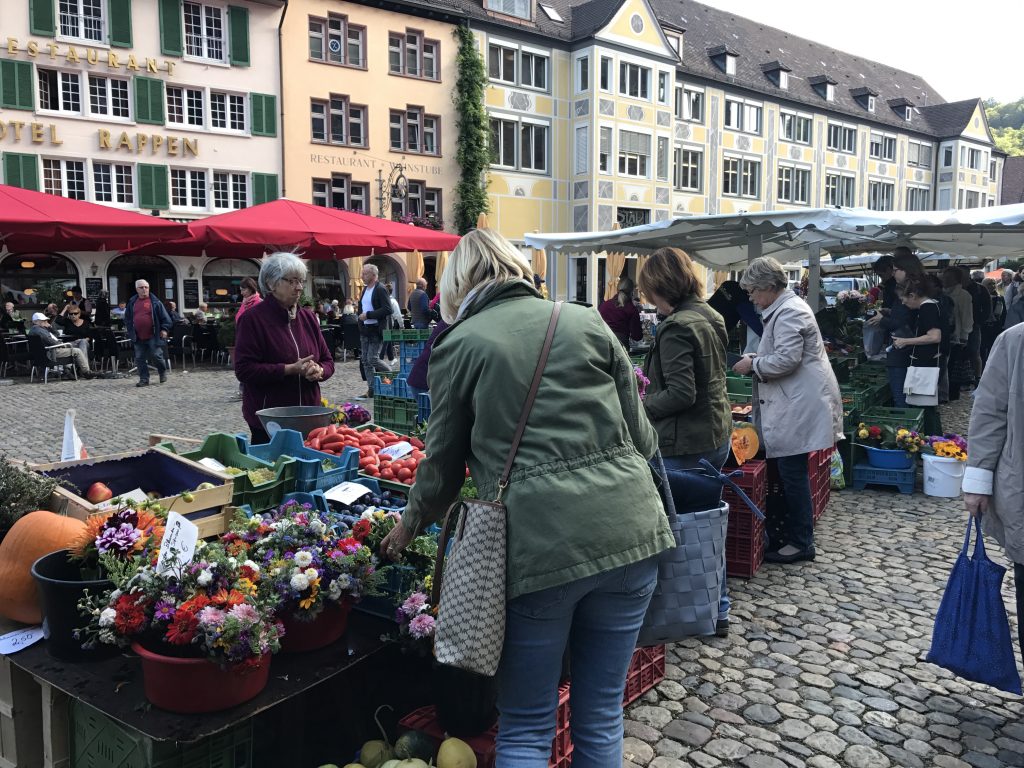 The most popular item at the market was the Munsterwurst or "Lange Rote" sausage. It smelled wonderful and looked a lot like a foot-long hot dog at the Minnesota State Fair. Everywhere we looked, people were eating them.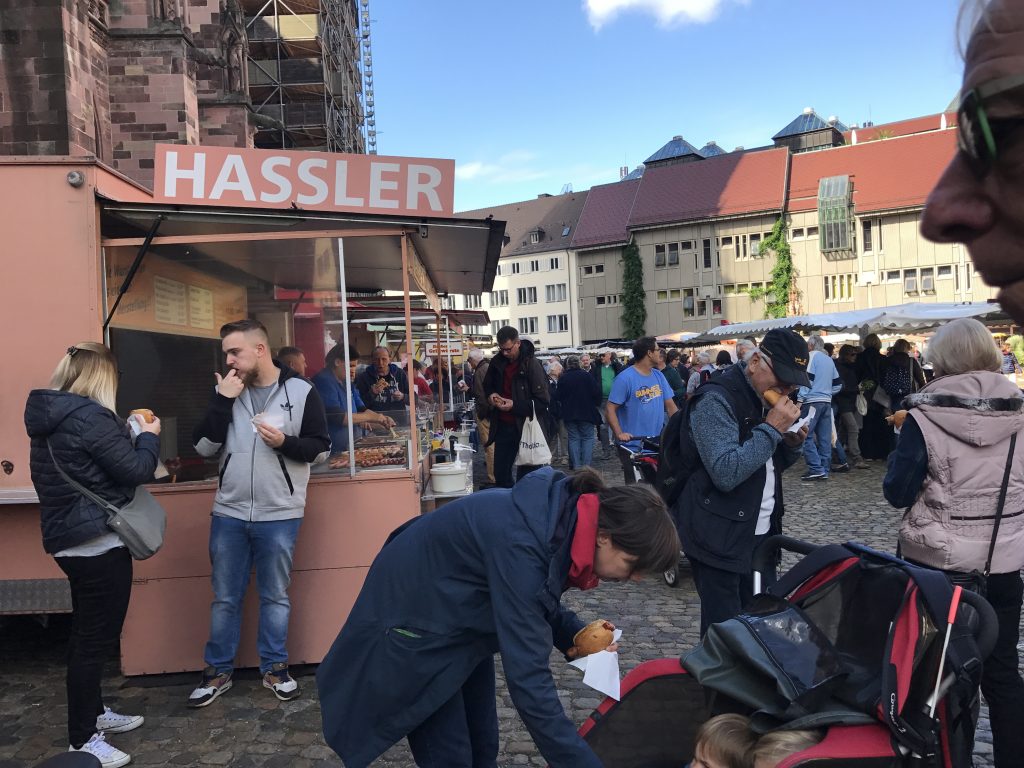 So, of course, we tried one. it was amazing!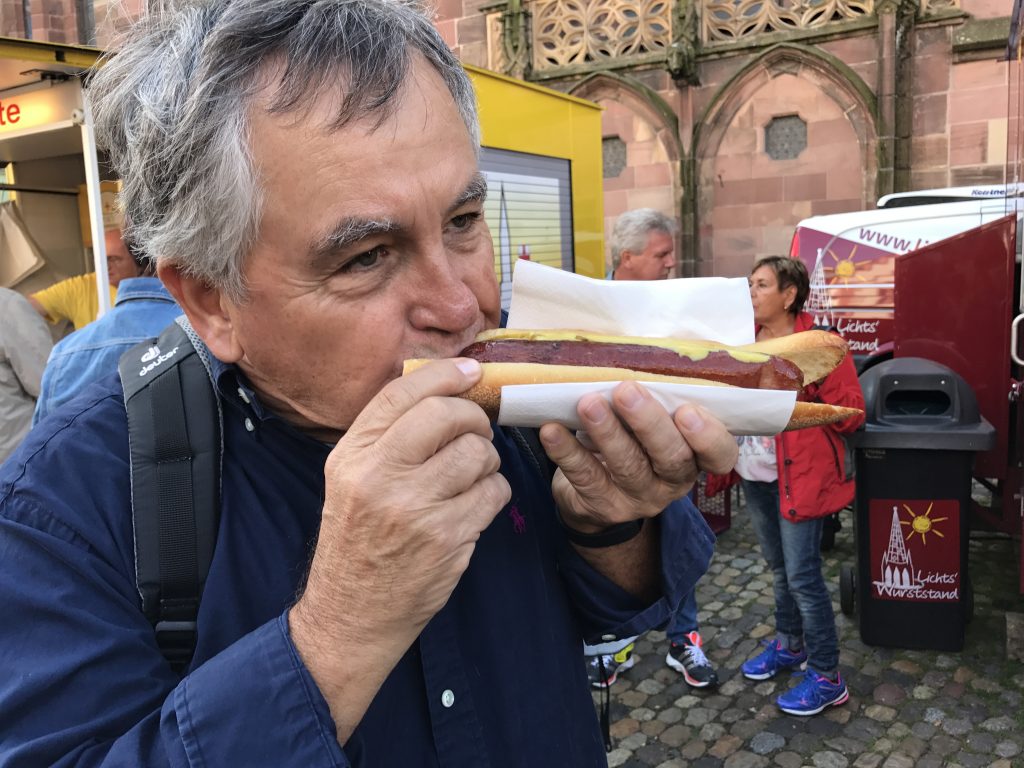 Well fortified from our sausage, we continued exploring beautiful Freiburg.
On the side of many Freiburg streets, I noticed tiny canals. Called "Bachle, these little canals were originally used to provide water for fighting fires. Now children float toy boats and people dip their feet in the clean water.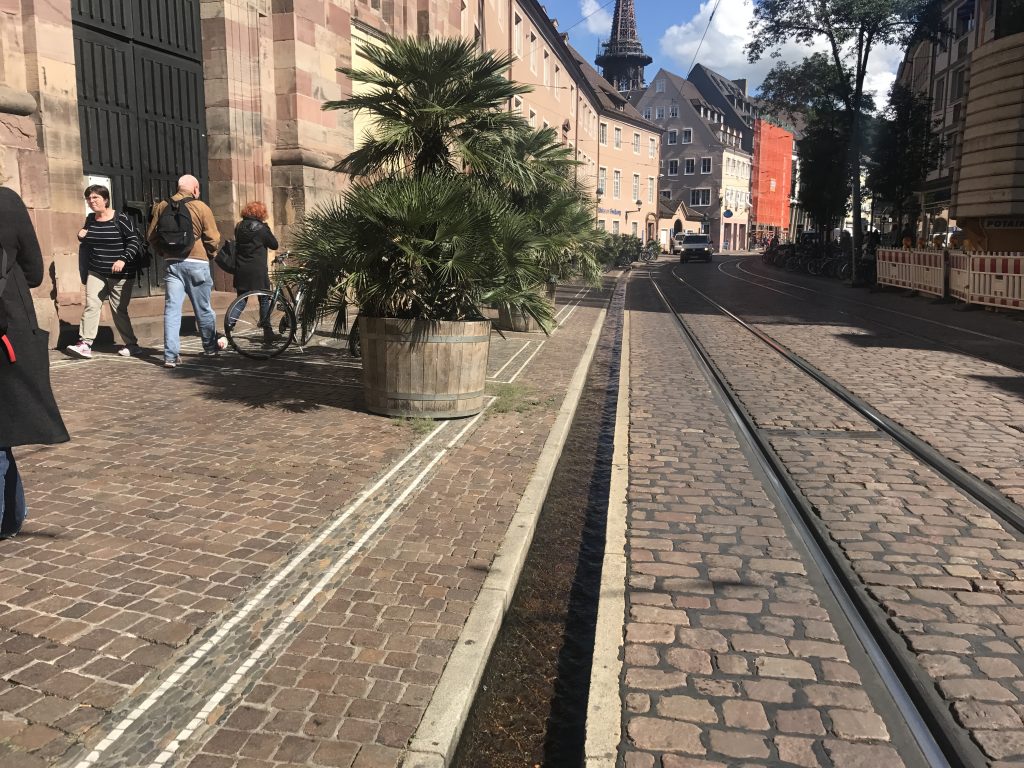 Larger canals provide beautiful settings for dining and strolling.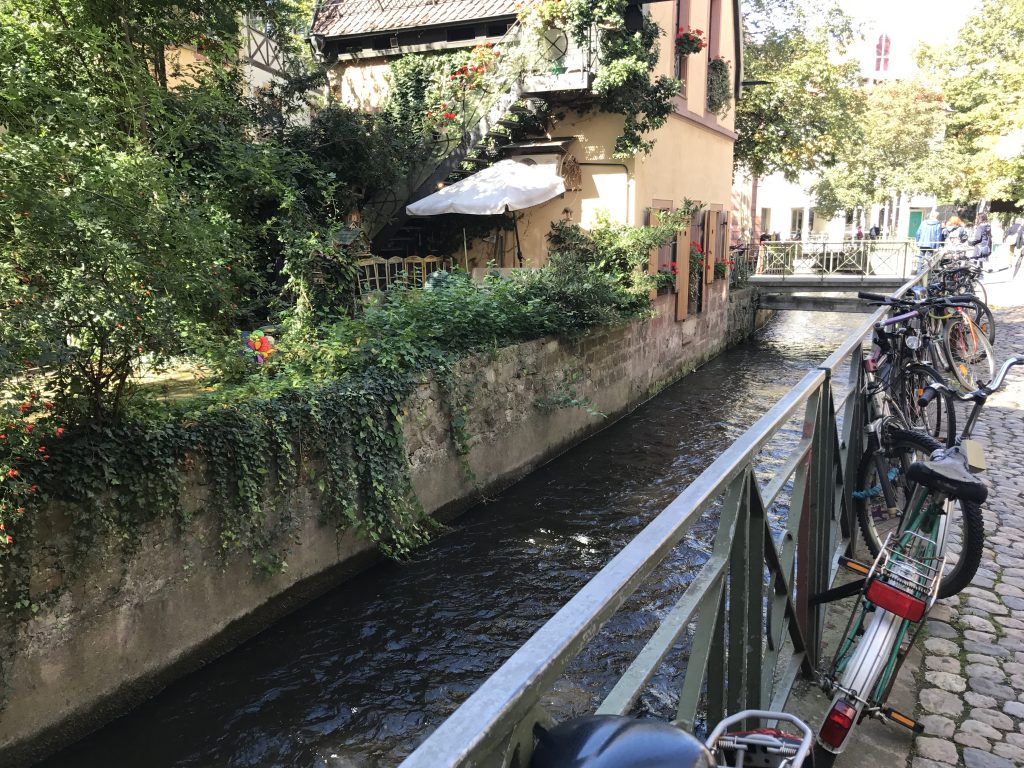 I couldn't leave Germany without trying one more traditional dish, so we found a lovely little outdoor cafe and ate spaetzle (German egg noodles) and drank  German beer. It was the best macaroni and cheese I have ever had.