Today we took a break from city life and hiked to Parco della Cascine, the largest park in Firenze.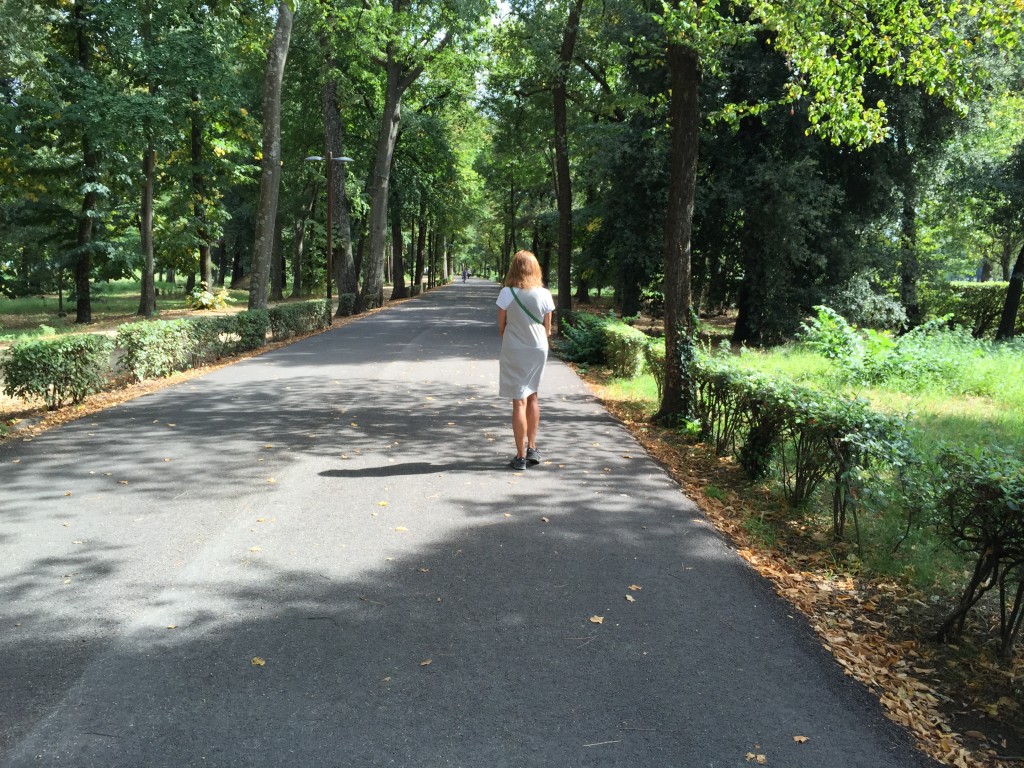 Like almost everything else in Firenze, the park has a long history.  It began in 1563 as a hunting and farming estate for the Medici family.  In the 18th century beautiful architectural features were added such as a pyramid-shaped ice house and lovely fountains.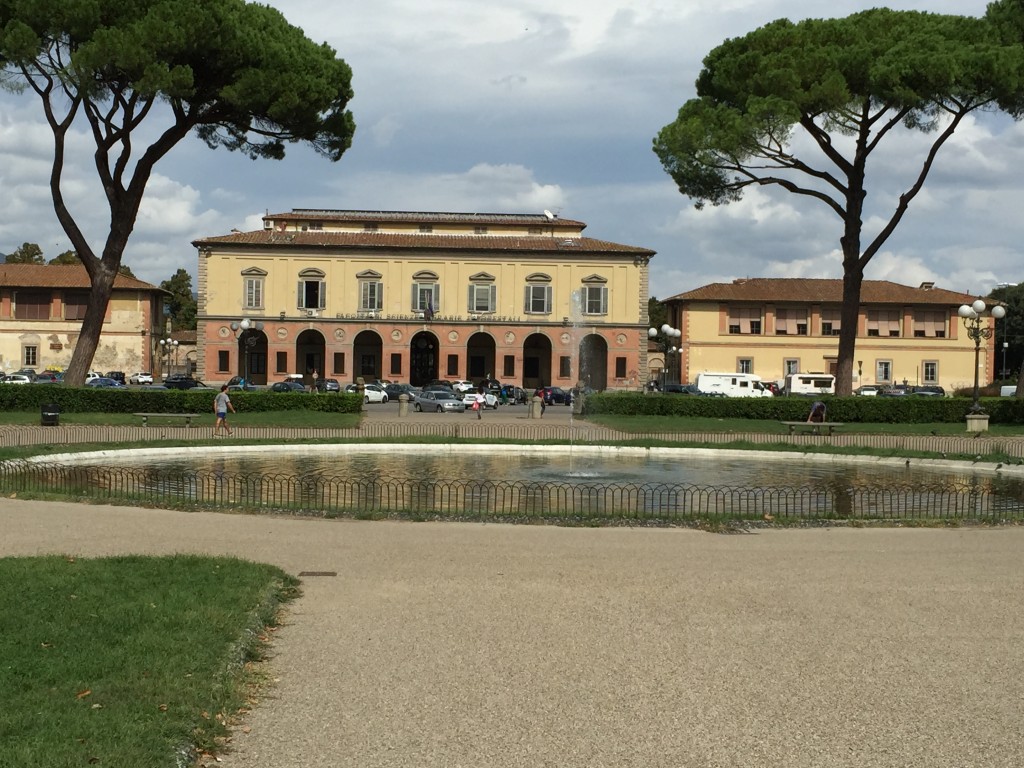 The long, narrow park borders the Arno river on its south bank.
On Tuesday mornings, the park is home to the largest outdoor market in Firenze.  Although we got to the park as the market was closing, we got a taste of what it offered-pretty much everything.  Almost a kilometer long, it seemed to go on forever.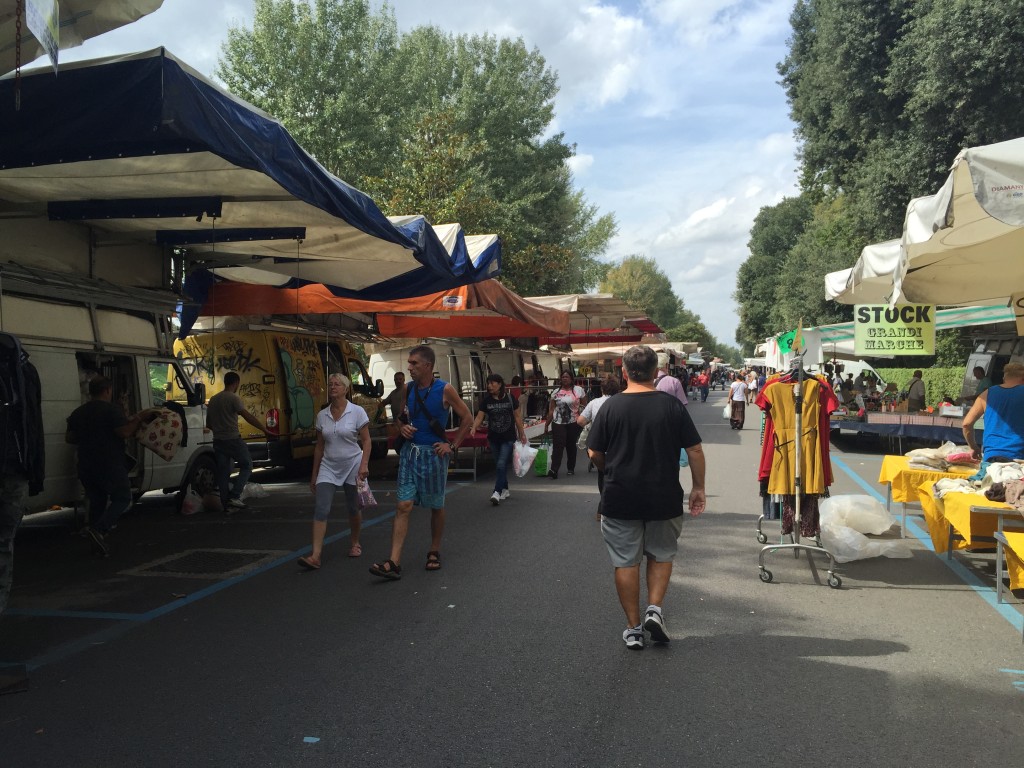 It is convenient for Florentines to get most of what they need in one place at the markets.  The Cascine market was definitely for locals, not tourists.  We didn't see one mini-David statue or fridge magnet.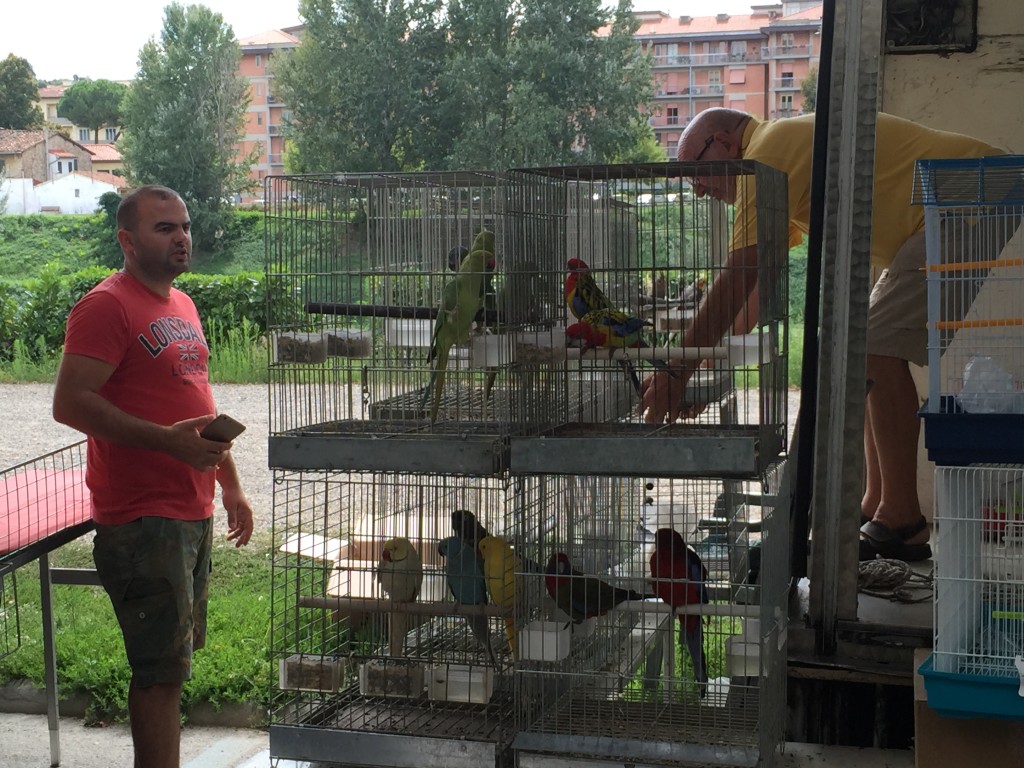 On our way home we found a shop selling limone granitas, our new favorite Italian treat.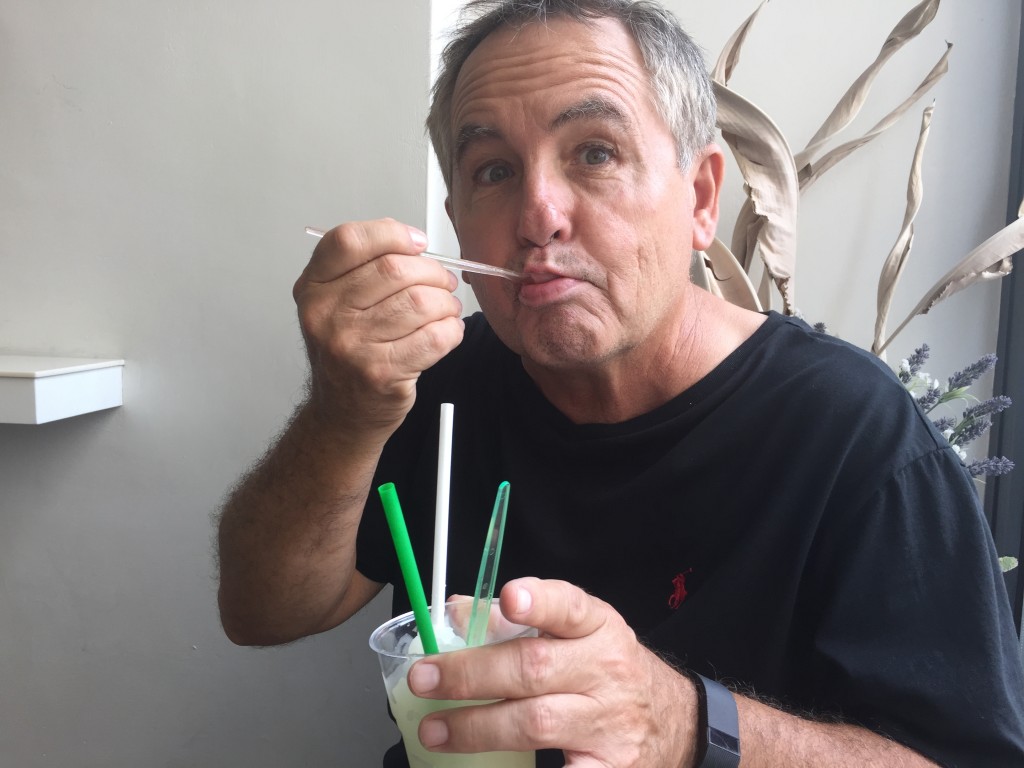 The near-by Piazza di San Pier Maggiore comes into its glory at night.  We have walked through this modest, little piazza many times during the day and never gave it much attention.  When we walked through it tonight, we felt like we were in a different piazza; dining tables, candle light, street singers and people everywhere.