This morning we left the wonderful staff at Kashawe Camp in Hwange National Park, Zimbabwe and traveled by safari vehicle, van and small plane to the Lufupa Camp in the Kafue National Park (which is the size of New Jersey), Zambia. A brief sighting of a leopard as we left Hwange was a wonderful good-bye. The van drove us to the Zimbabwe/Zambia border and we exited the van and walked across the bridge over the Zambezi river into Zambia. The bridge crosses the magnificent Victoria Falls, the largest waterfall in the world
We re-boarded the van and drove through the town of Livingstone, Zambia. We stopped at a market and Phanuel gave all the women two dollars to buy two meters of chitange, the multi-purpose, colorful batik cloth Zambian women use as wrap-skirts, baby carriers, and padding for carrying items on their heads. We will learn more about chitange when we get to our camp in Zambia.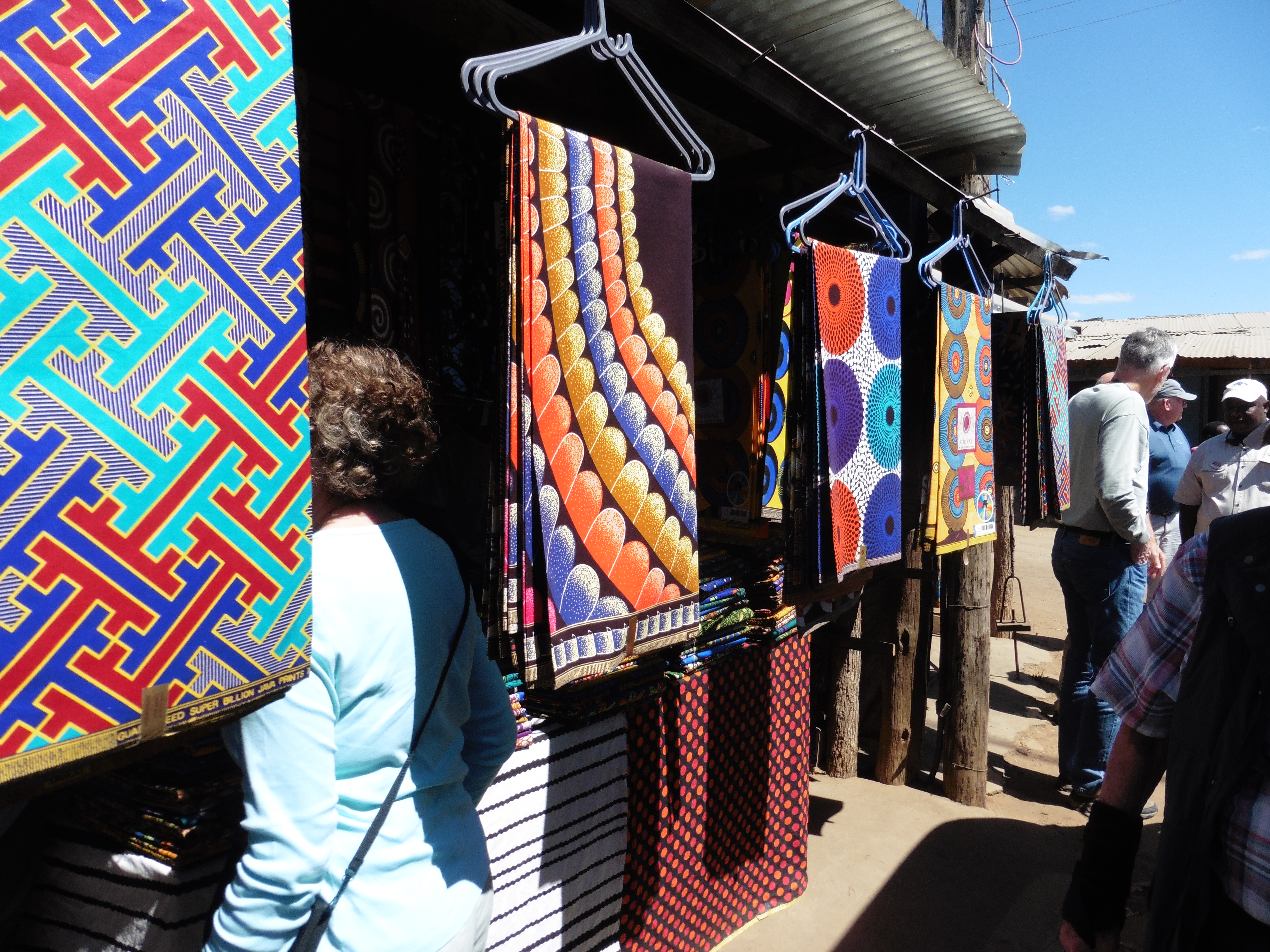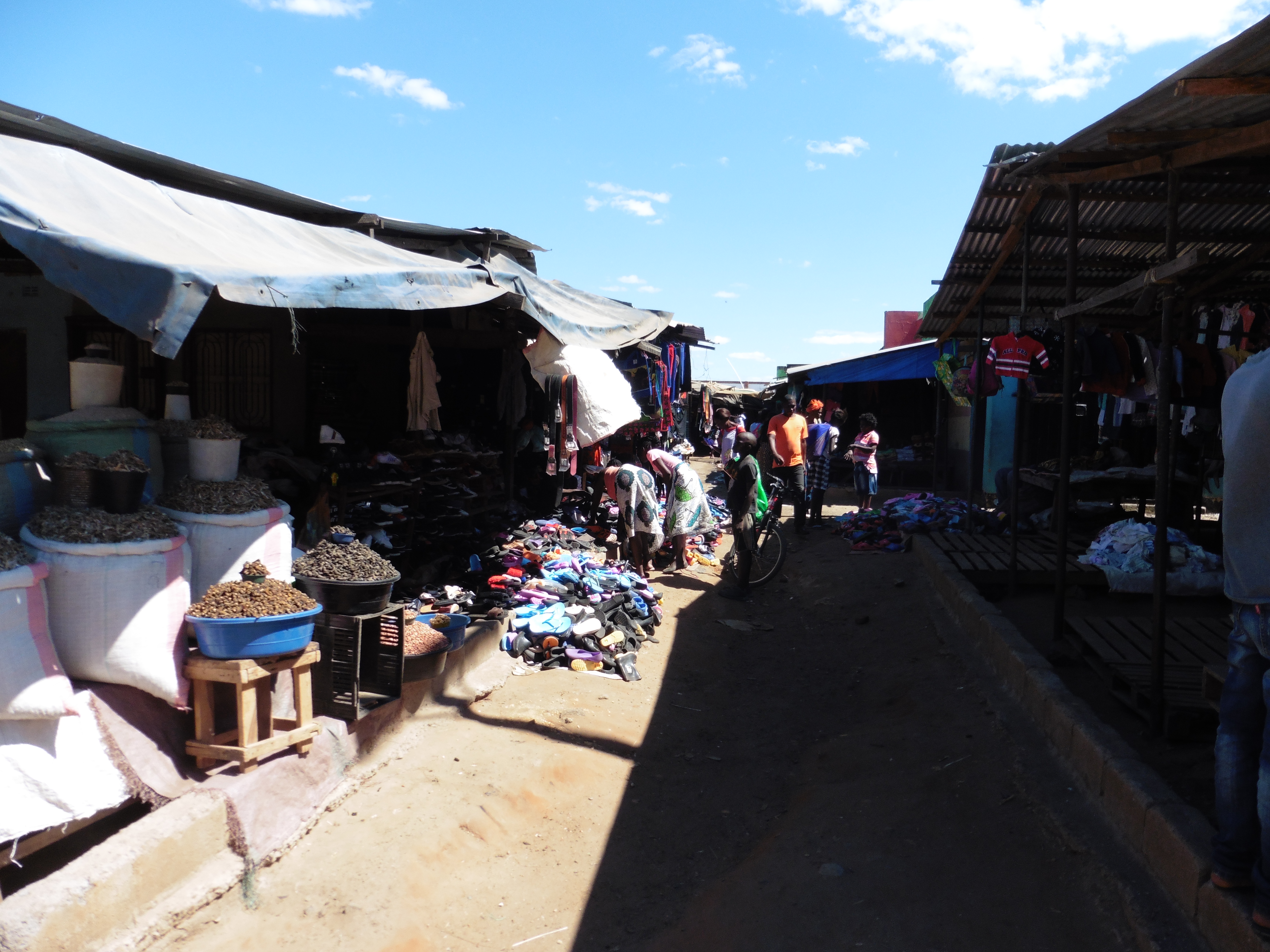 At the Livingstone airport we boarded a small plane and flew about an hour to a landing strip in the middle of the bush.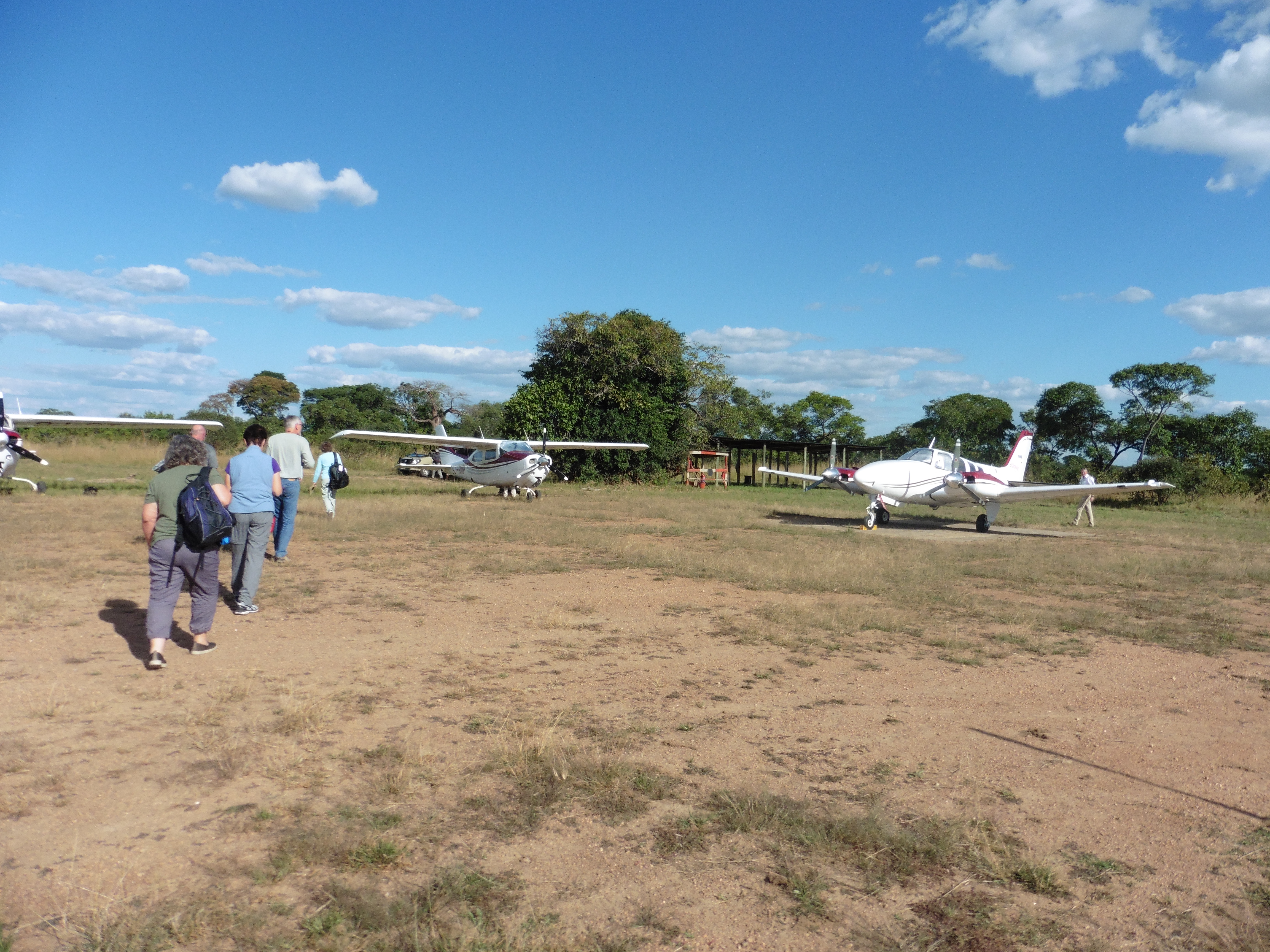 Safari vehicles were waiting on the side of the airstrip to take us to camp. Once again the staff greeted us with song and a yummy fruit drink.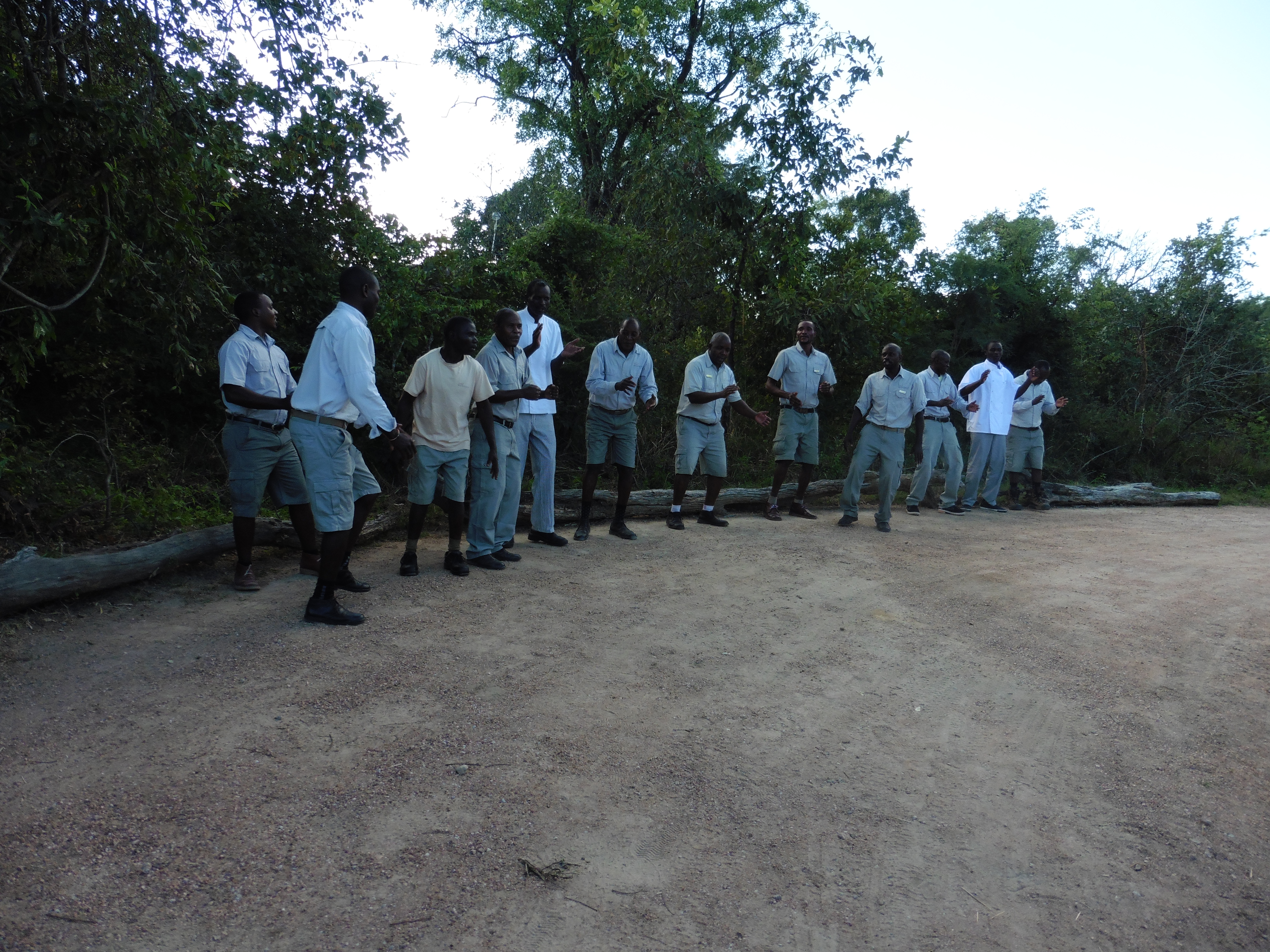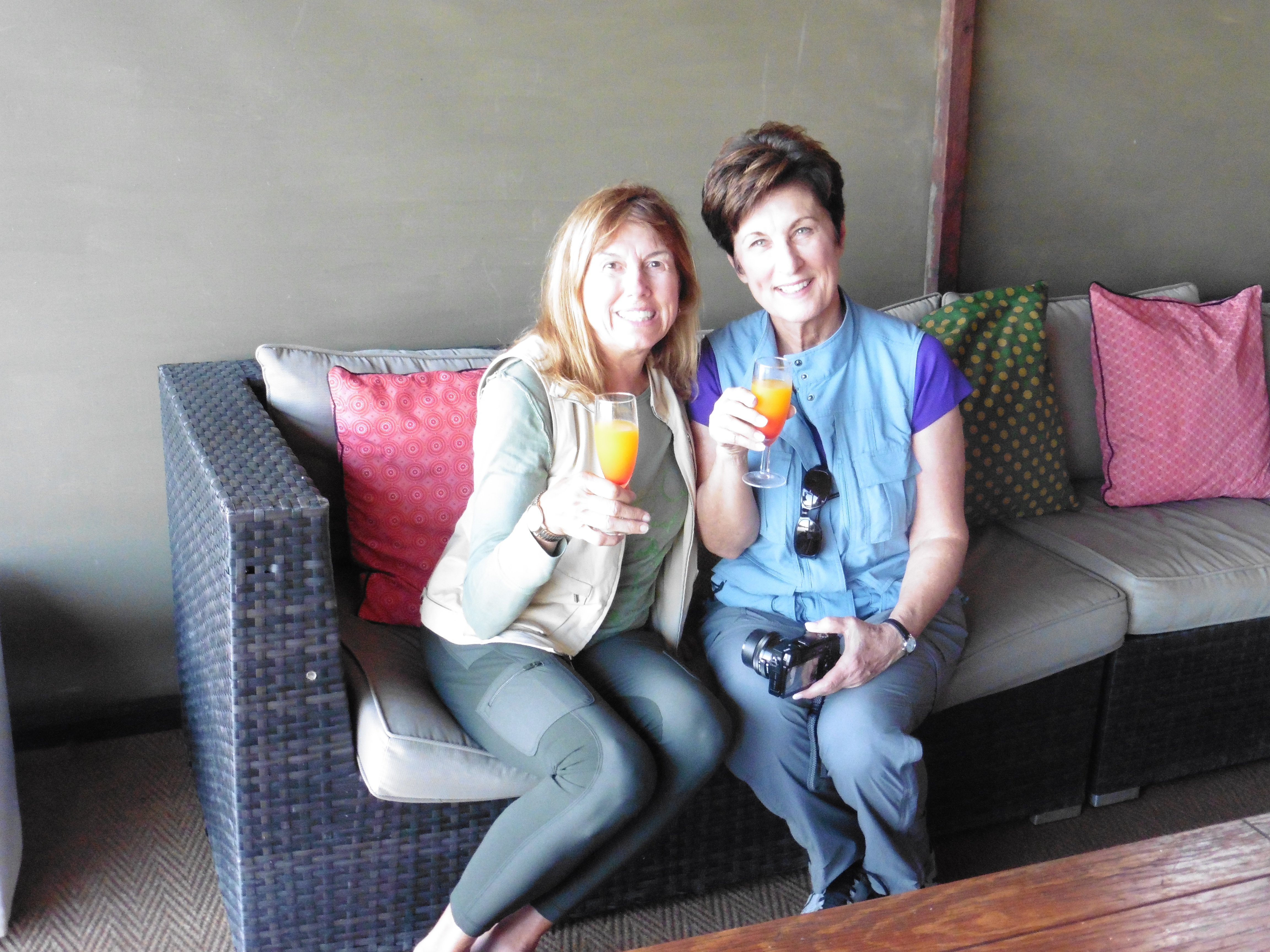 After a lovely appetizer, camp staff escorted us to our tent.  All the tents are right on the Lufupa river, and the sound of hippos just off the shore greeted us.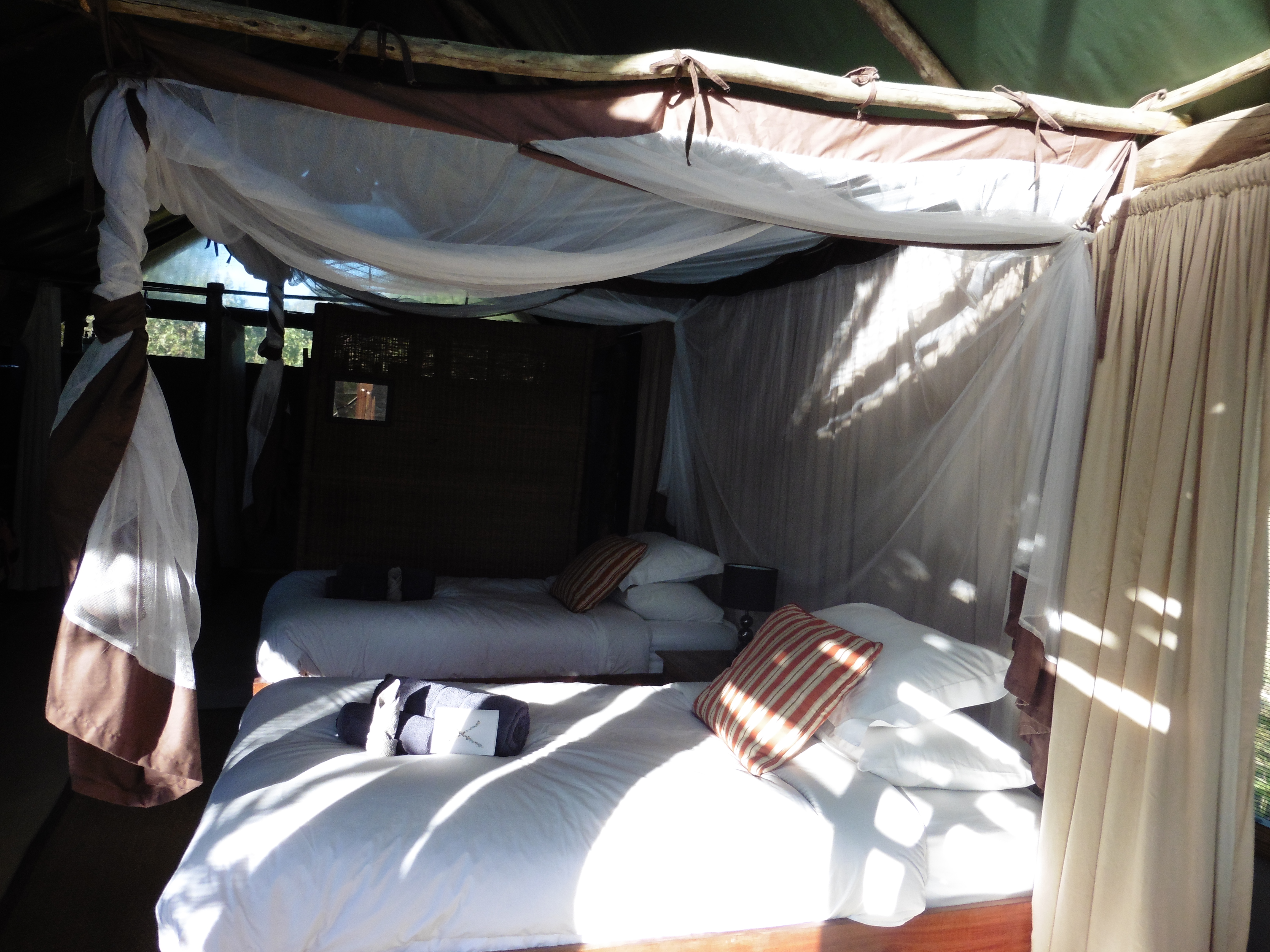 After moving into our tents, we went on an evening safari to see nocturnal animals. The highlight was seeing a serval, a member of the big cat family, that is very shy and seldom seen. Amazingly, he seemed unfazed by the spotlight from our safari vehicle and all of the people taking pictures. Phanuel called the sighting "an African moment."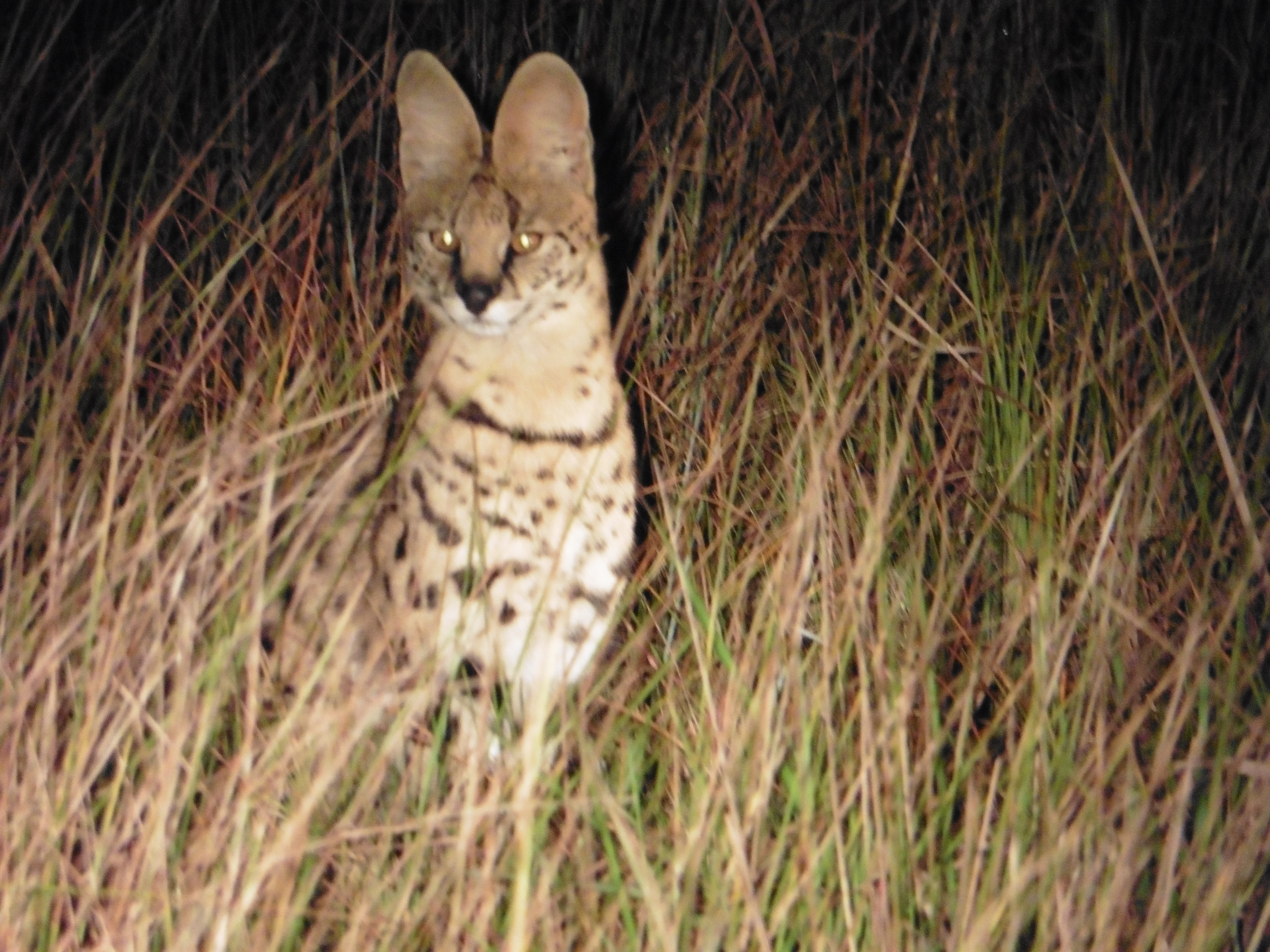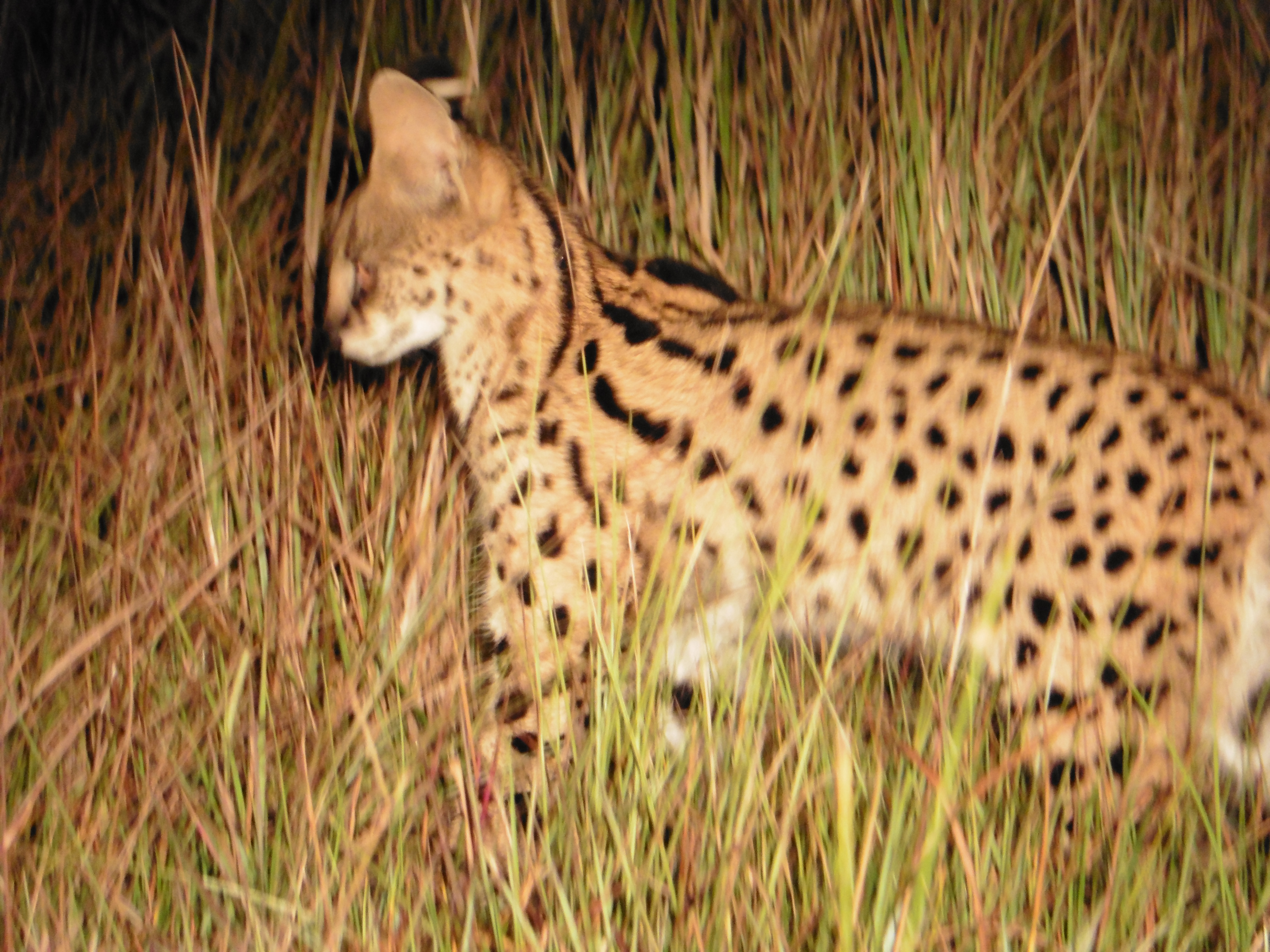 As we cuddled in our beds with mosquito netting all around us we could hear the hippos coming out of the river to feed-another wonderful  "African moment."