We took the No. 4 metro to the end of the line, Porte de Clignancourt, to visit the Les Puces de Saint-Ouen Market, the largest flea market in the world.
1,700 dealers spread over 750,000 square feet, this market is huge!  We got off the metro and followed the crowds.  I expected an antiques market, and it certainly had beautiful antiques.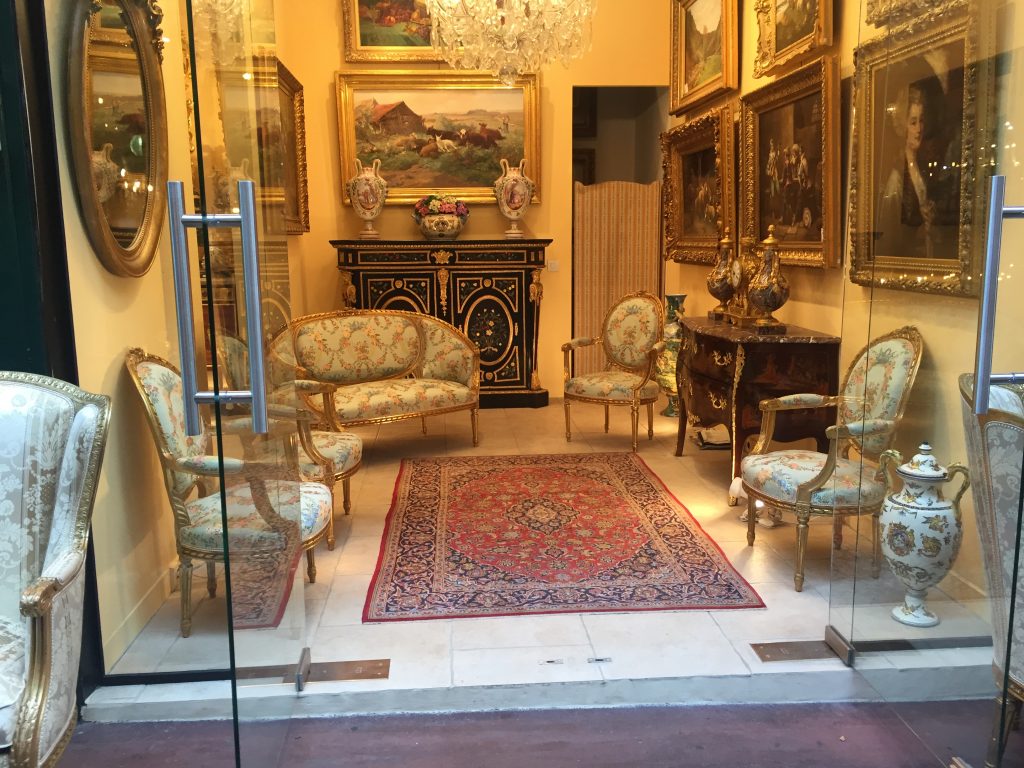 It was so much more than an antiques market. When we first got to the market, we passed stalls of clothes, shoes, purses, and a lot of miscellaneous flea market stuff.
B
Then we got to the antiques section and saw stalls selling beautiful furniture, chandeliers, Louis Vuitton trunks and vintage designer clothes and jewelry.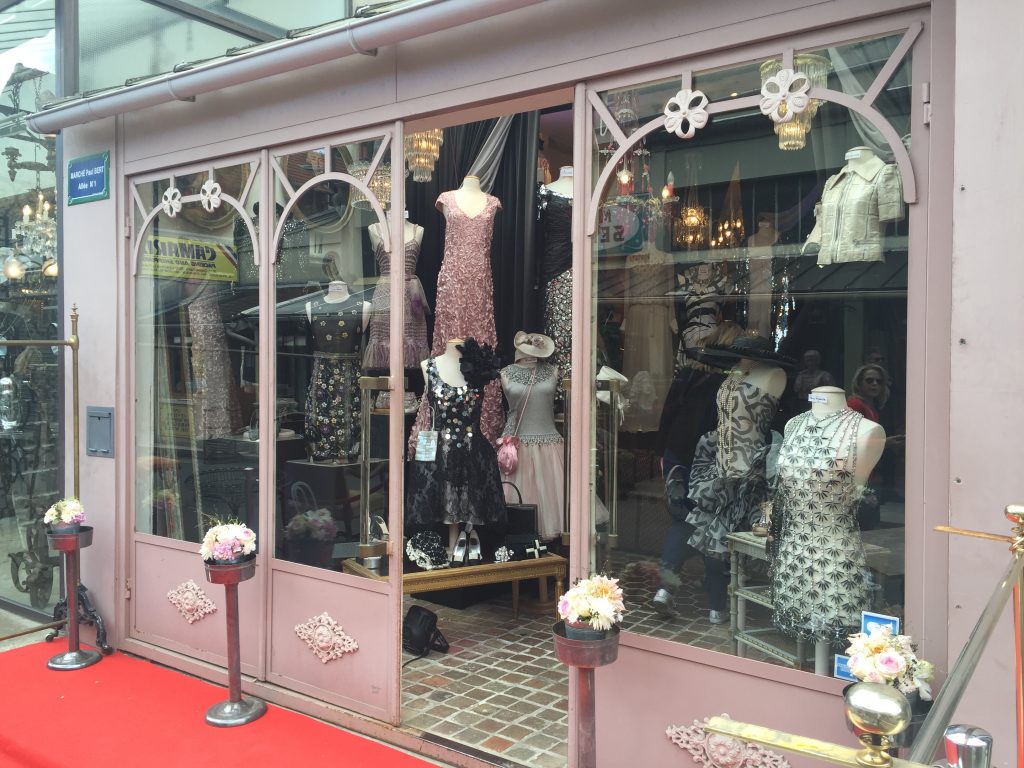 A number of stalls sold antique books and papers.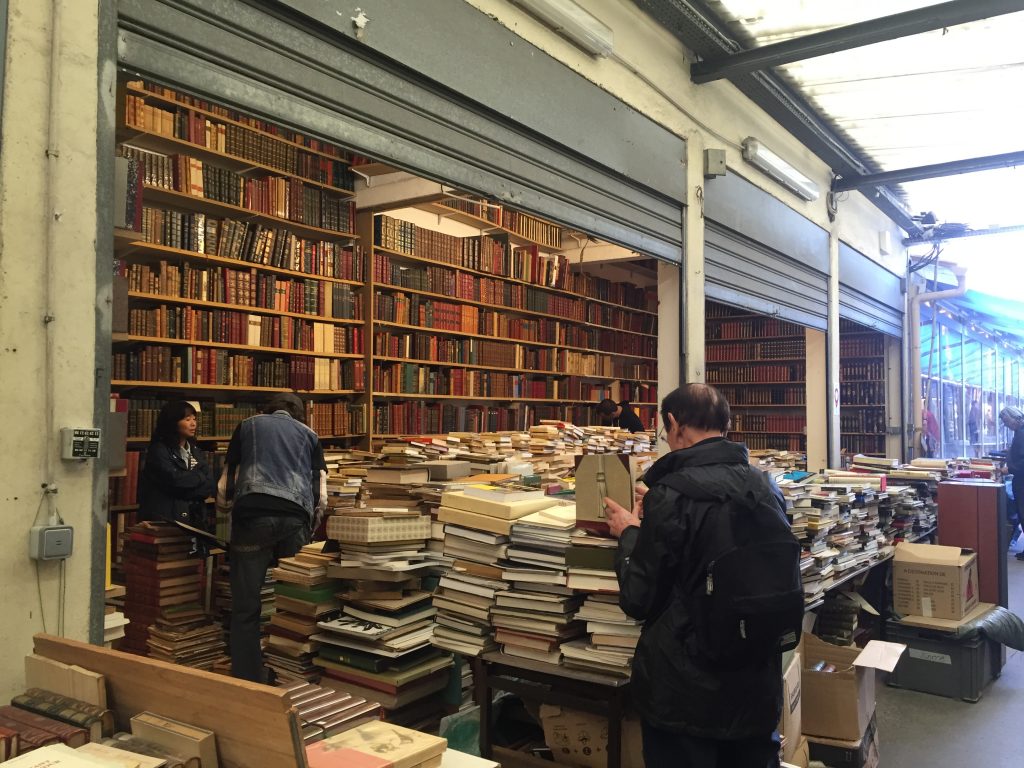 Some of the items were definitely one-of-a-kind.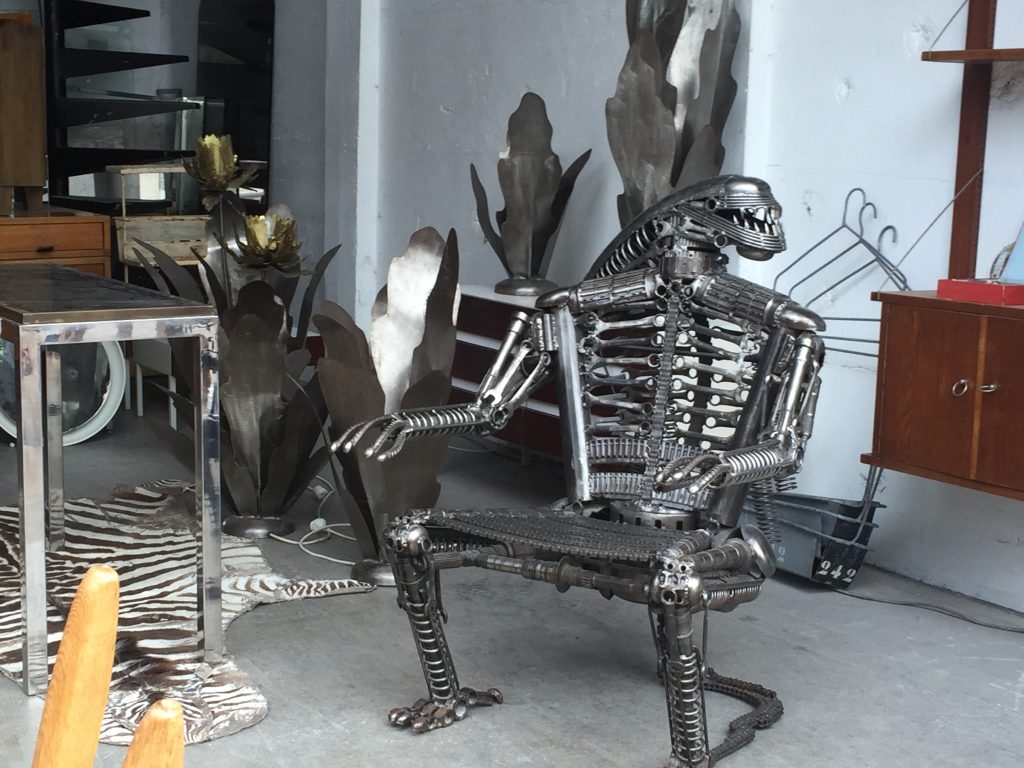 We even saw a stall selling shells.
We covered a lot of ground, but I am really not sure if we saw it all.  Then it was back to our neighborhood to pick up something for dinner and settle in for the night to watch the Ryder Cup.