Think of Florence and you probably think of the David, the Uffizi and the Duomo. Today we took our friend to all three. We started the morning with a visit to the Duomo, probably the most recognizable site in the Florentine landscape. Although almost everyone calls it the Duomo, it's official name is the Catterdrale di Santa Maria del Fiore.   It is a beautiful symbol of the confidence of the Florentines. When they built the Duomo, no one had the technology to build a dome, so they left a big hole in the roof. Before long, Filippo Brunelleschi built the beautiful dome we see today.  The marble facade was added in the late 1800s.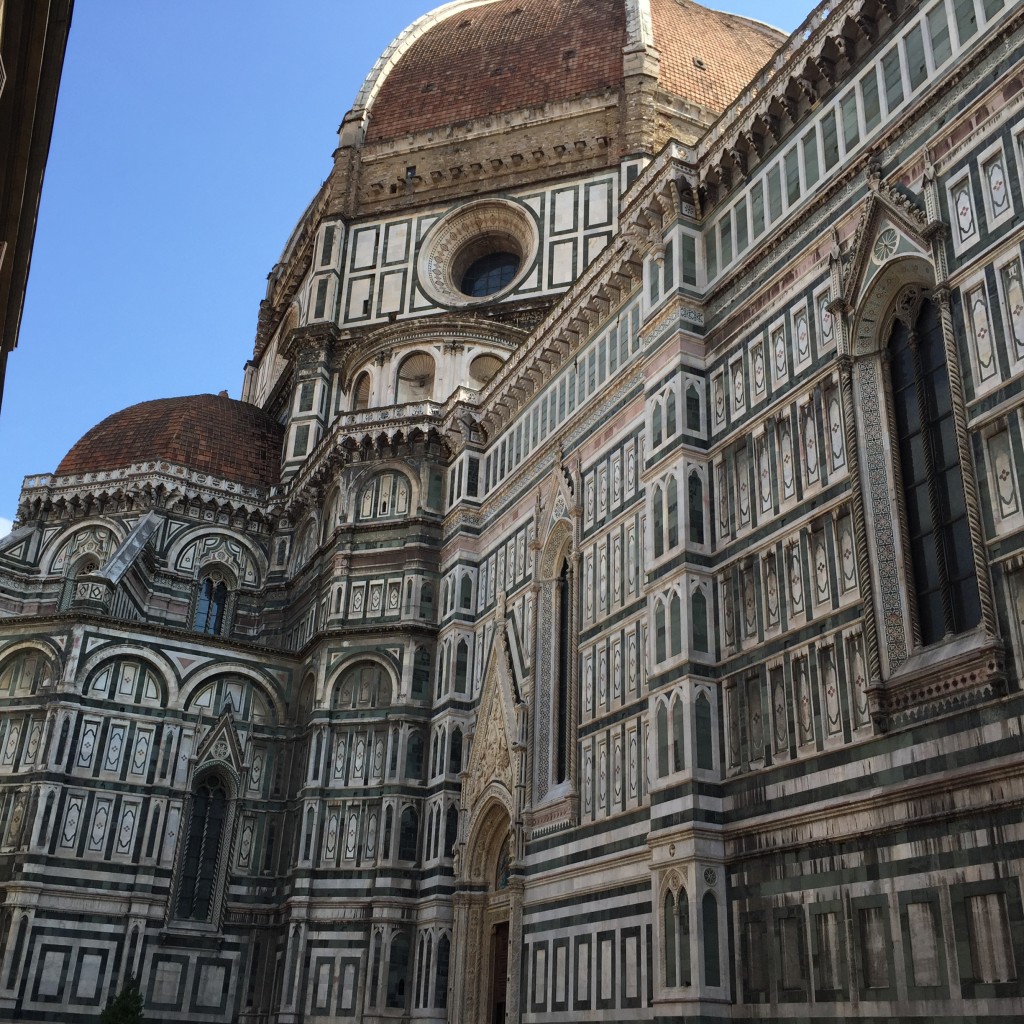 Our next stop was the Galleria dell'Accademia to see its star attraction-Michelangelo's David.  The beautiful seventeen-foot tall statue of the Biblical David who slew Goliath stands at the end of the first hallway you enter.  Scholars don't agree if the statue depicts David before or after he defeated Goliath, but I think it is before his victory because his expression is thoughtful not victorious.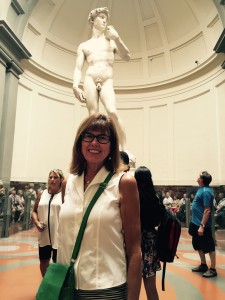 Our last visit of the day was the Galleria degli Uffizi, home of the greatest collection of Italian painting anywhere.  We focused on Medieval and Renaissance painters.  The ceiling below is part of an addition to the Uffizi and uses 6,000 shells to achieve its luminous glow.