Morocco, here we come! After our wonderful African safari adventure in 2018, my dear friend and travel buddy, Jeanne Asakura, and I decided we needed another adventure. Little did we know COVID would cancel numerous trips, and it would be five long years before we again traveled to an exotic new land.
But we are finally going! I am excited to meet the people, taste the food, and experience the culture of beautiful Morocco.
One sad wrinkle to this trip is my two dear friends from Minnesota who were planning to meet us in Morocco are not joining us. It's a long story for another time and place. I will miss them greatly.
My biggest packing challenge for this trip was choosing clothes that cover enough body parts to respect Moroccan traditions and norms and also work well in 80+ weather. Thanks to some great finds at local thrift stores, I am traveling with a good supply of loose, flowing, linen and cotton pants and shirts.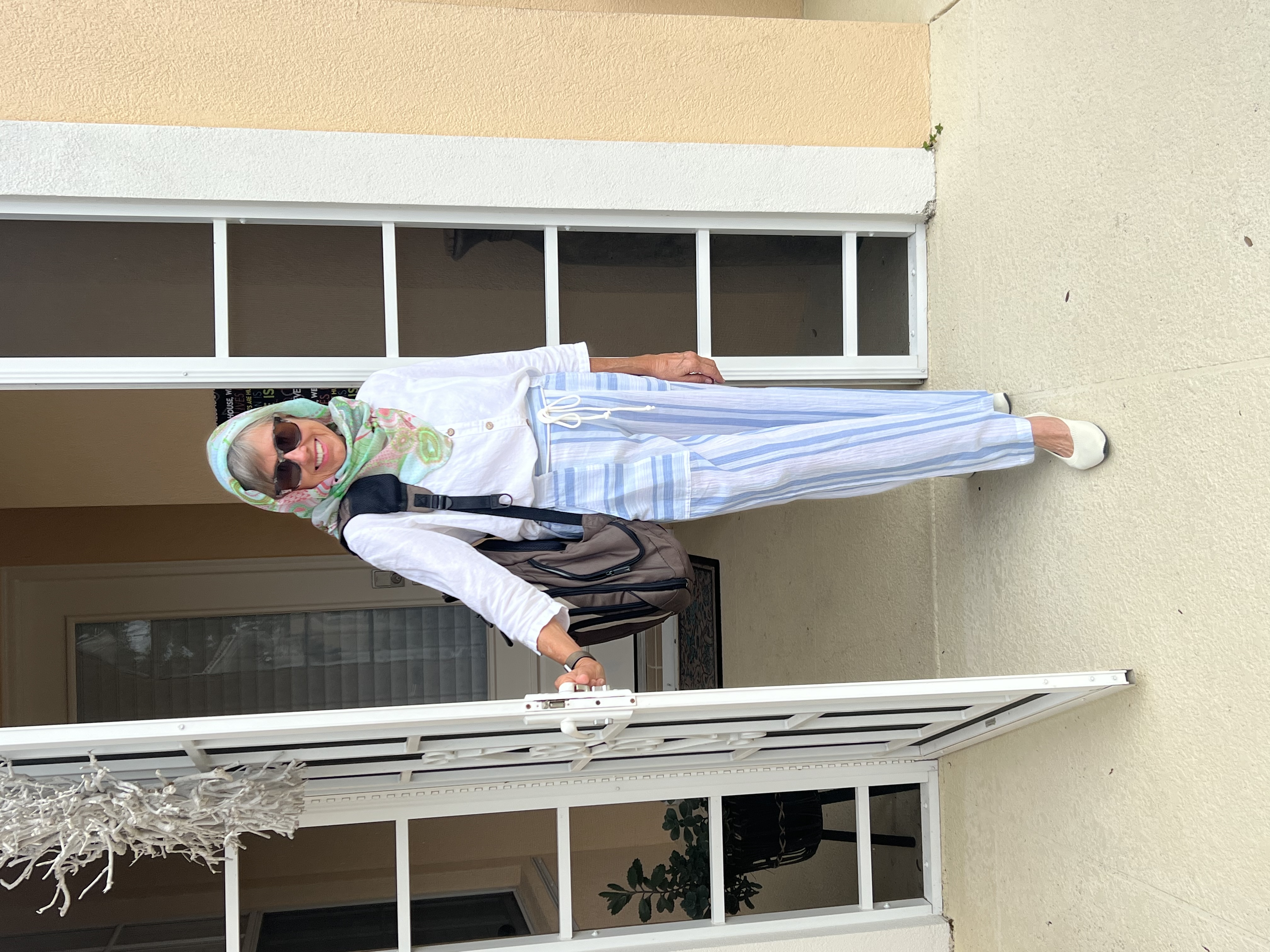 On the way to Morocco, we are making a stop-over in Cairo for two days. Since I probably won't travel to Egypt in this lifetime, I am excited to get a small Egyptian experience while I am in the neighborhood. Pyramids, sphinx, cruising the Nile River, antiquities museum and a huge bazaar-a great taste of Egypt!
Morocco Itinerary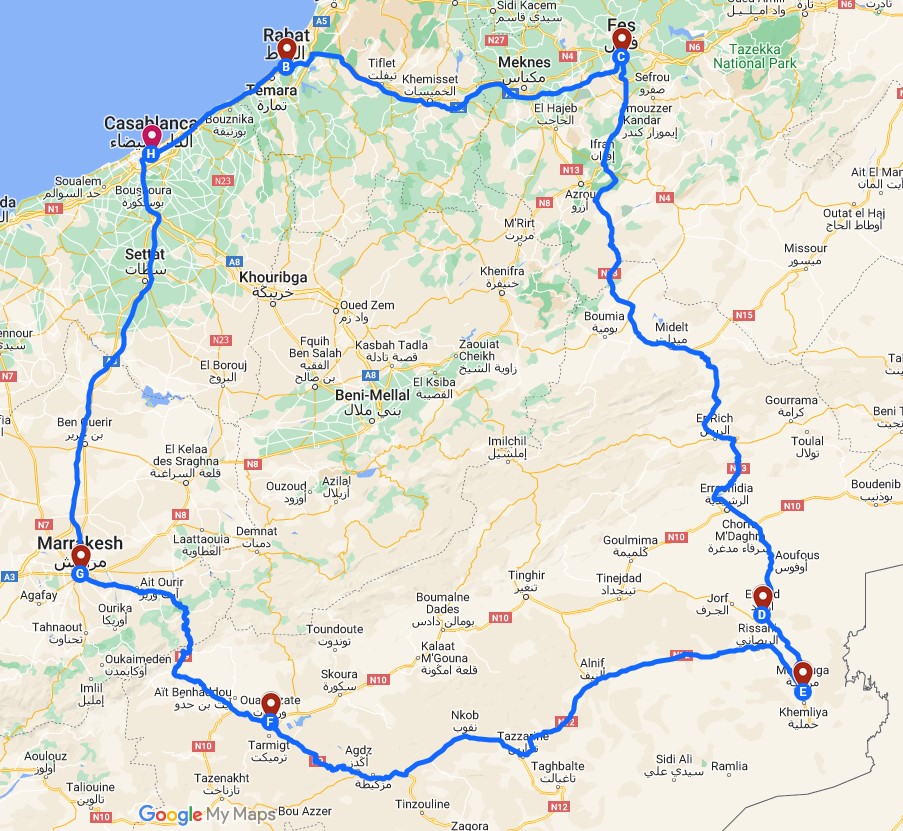 Our Moroccan adventure begins when we fly from Cairo to Casablanca and catch a bus to Rabat, the capital city. After a few days in Rabat, we travel to Fez and Erfoud.
In the middle of our trip, we board 4×4 vehicles and head into the Sahara Desert for a two-night stay in a tented camp in Merzouga. I'm pretty sure the tents will be more comfortable than any I stayed in while camping in the Boundary Waters.
After our desert adventure, we return to city life in Ouarzazate and Marrakesh. Seventeen days after leaving Sarasota, we complete our tour back in Casablanca and fly home the next day.